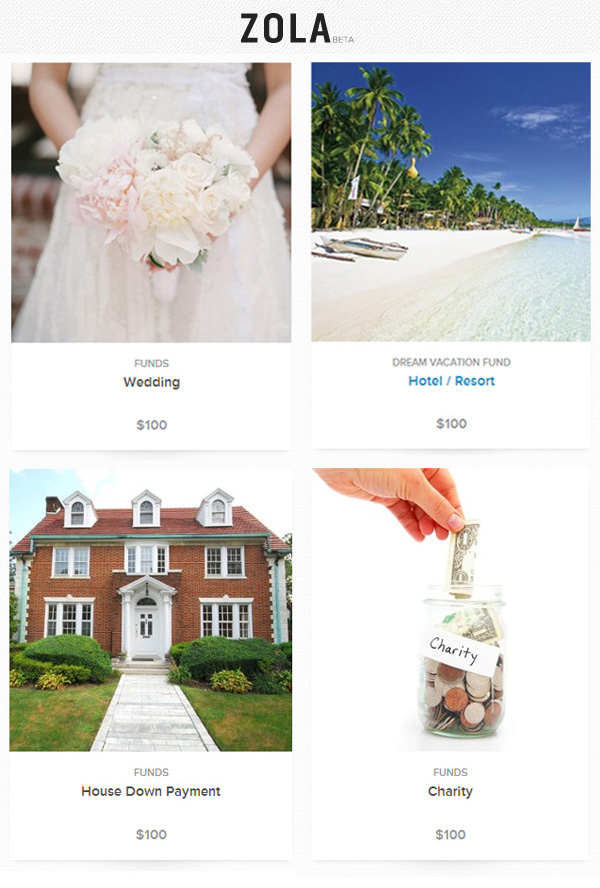 Well the holiday season is officially underway and to celebrate, we are featuring Zola, the fantastic new online wedding gift registry that combines all the convenience of a traditional registry with the creativity of some of the newer out-of-the-box registries. At Zola, you can register for everything you need to set up your newlywed home including kitchen items, linens, furniture and home decor, fun and unique experiences like cooking classes, food delivery services, interior design services, museum memberships and more as well as allowing guests to contribute to your honeymoon, a house or car down payment or your favorite charity. Wouldn't it be nice to get everything you need in just one place?
Check out some of our favorites from Zola's sleek and modern home goods selections and don't forget to check them out online at www.zola.com!
A big thank you to Zola for sharing!
Are you looking to register this holiday season? Learn all about the process and your options in this Wedding Planning 101 article – A Guide To Wedding Gift Registries!