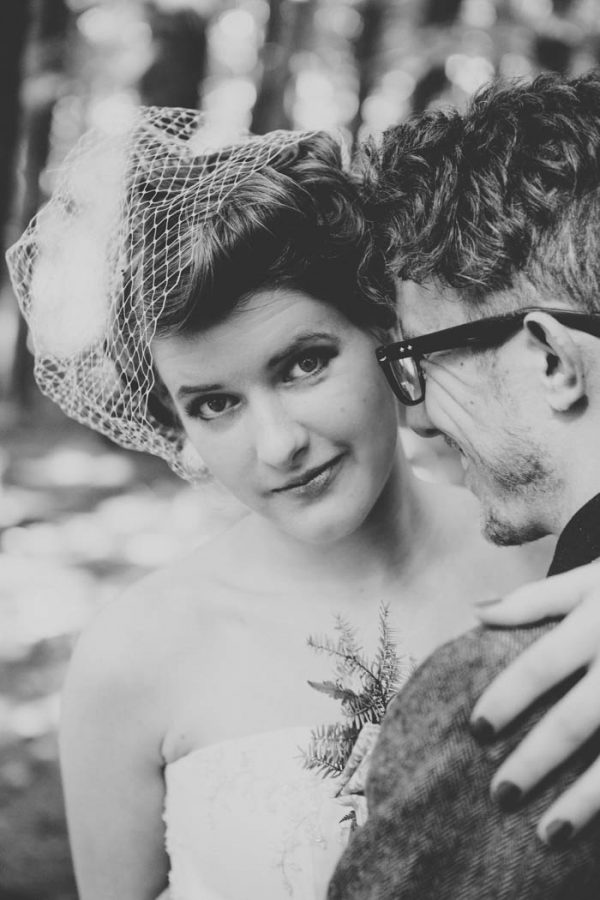 Nothing is sweeter than when a couple strips away the pomp and fanfare of a wedding and gets back to the basics: two people joining their lives together in the presence of their loved ones. Katie and Max's fall backyard wedding was the epitome of intimate and personal: from hand-picked wildflower bouquets to hand-built benches for the ceremony to the cozy seating areas for everyone to gather. The bride looked lovely in a vintage gown, smokey makeup, and a 1920s birdcage that her sister wore at her own wedding. Kendra of Little Blue Bird Photography, who happens to be the bride's sister, stylist, invitation designer, and Maid of Honor, did a spectacular job of creating and capturing this intimate, elegant wedding!
The Couple:
Katie and Max
The Wedding:
Private Residence, Columbus, Ohio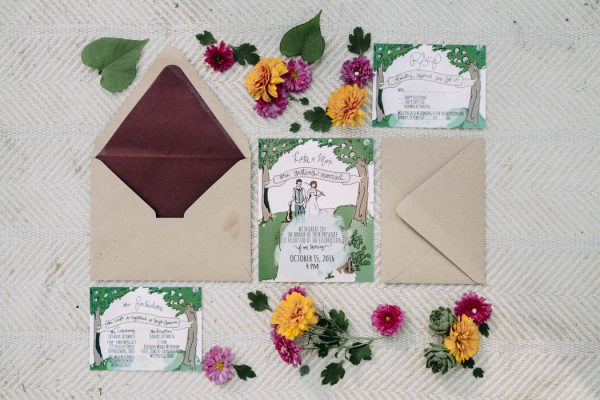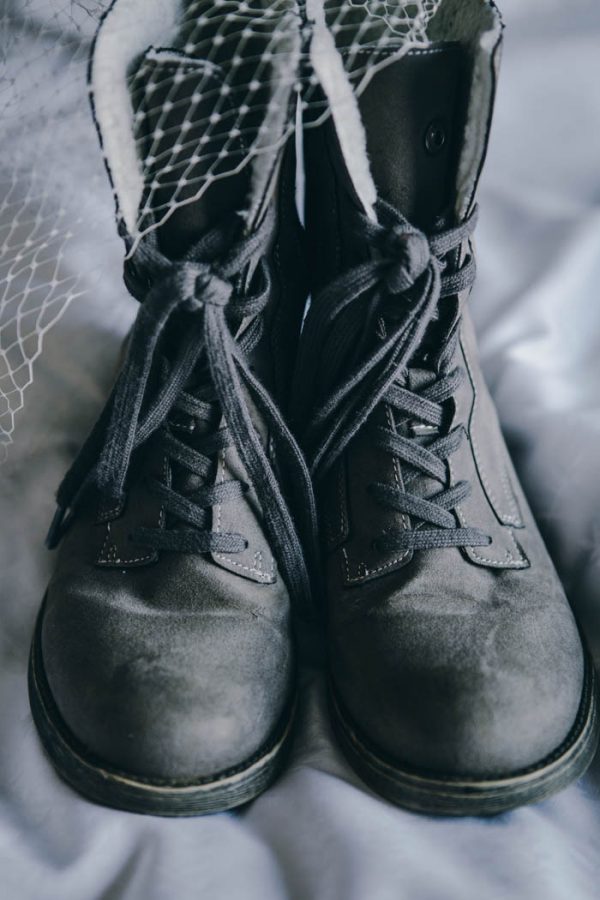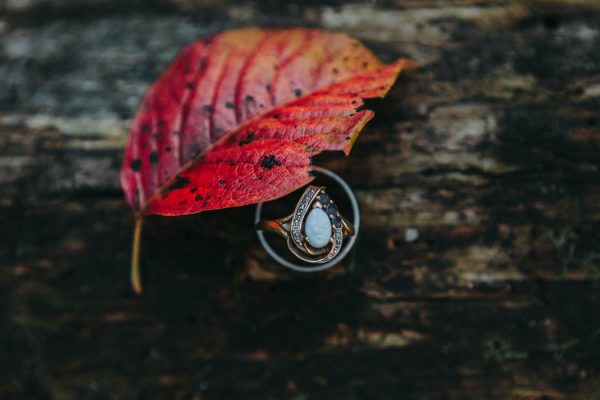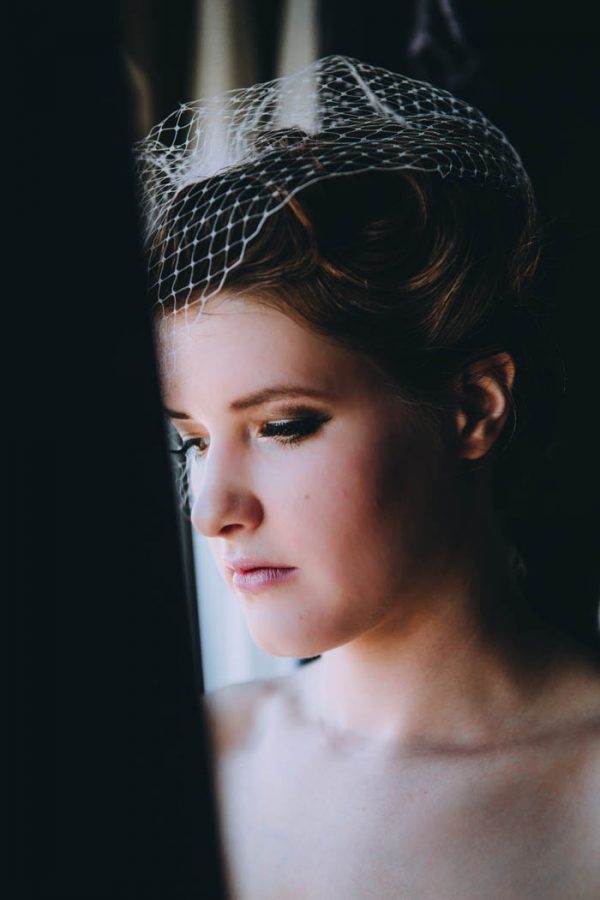 My sister, Kendra, was my stylist, photographer, and Maid of Honor. She did my hair in, I'm told, a 1920s style with the very same birdcage veil she donned on her wedding day.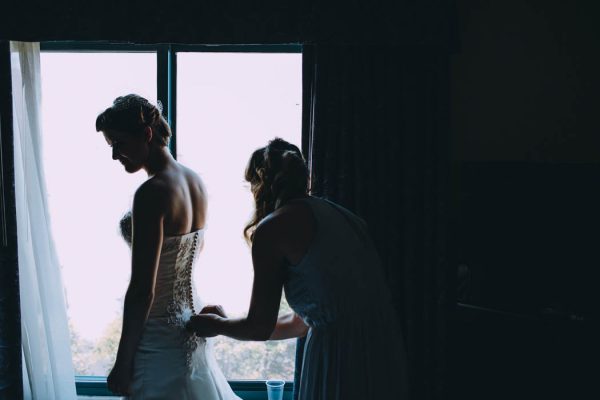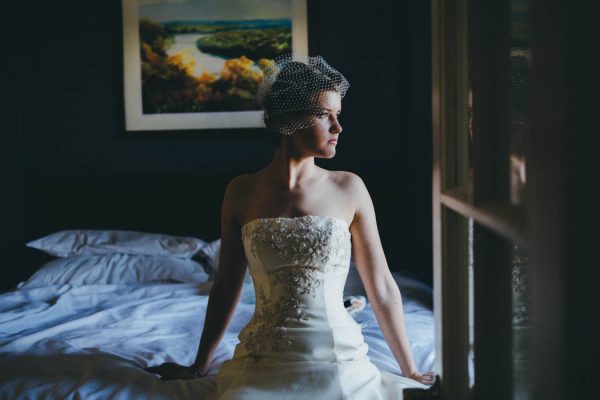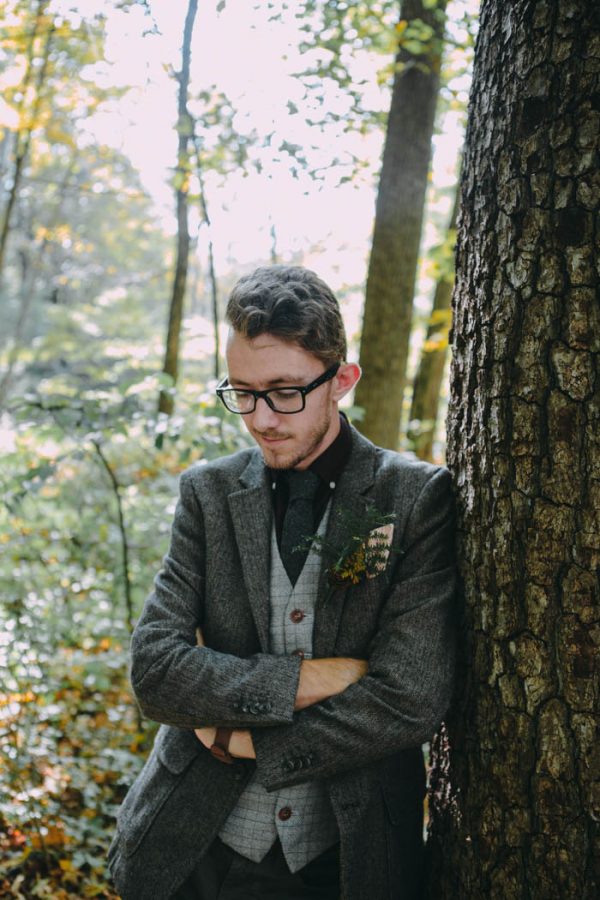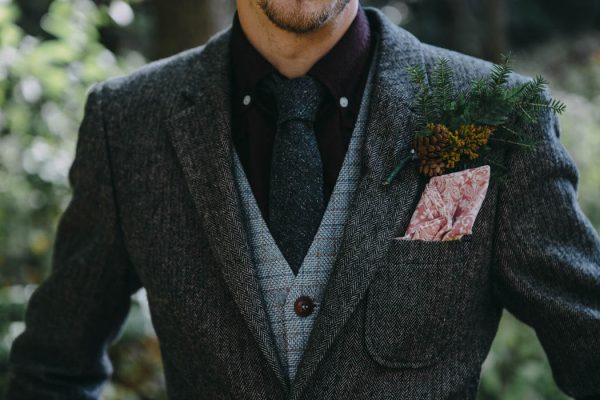 Our venue for the ceremony was my mother-in-law's backyard. We considered different options throughout the Columbus, Ohio area, but, in the end, the sentiments surrounding getting married where my husband grew up playing and building tree houses won out.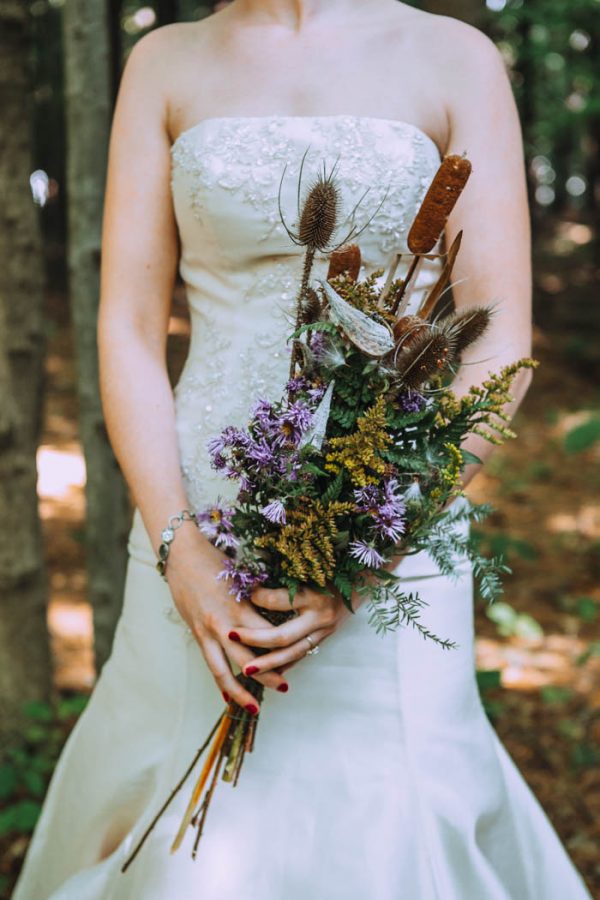 The bouquets were made by one of the bridesmaids, Elizabeth, with wild flowers that Katie had gathered from the side of the road. Elizabeth drove Katie around and pulled over whenever Katie saw something she liked, and Katie would then run out of the car to grab what she wanted – cat tails, milkweed, thistle, and other various wild flowers.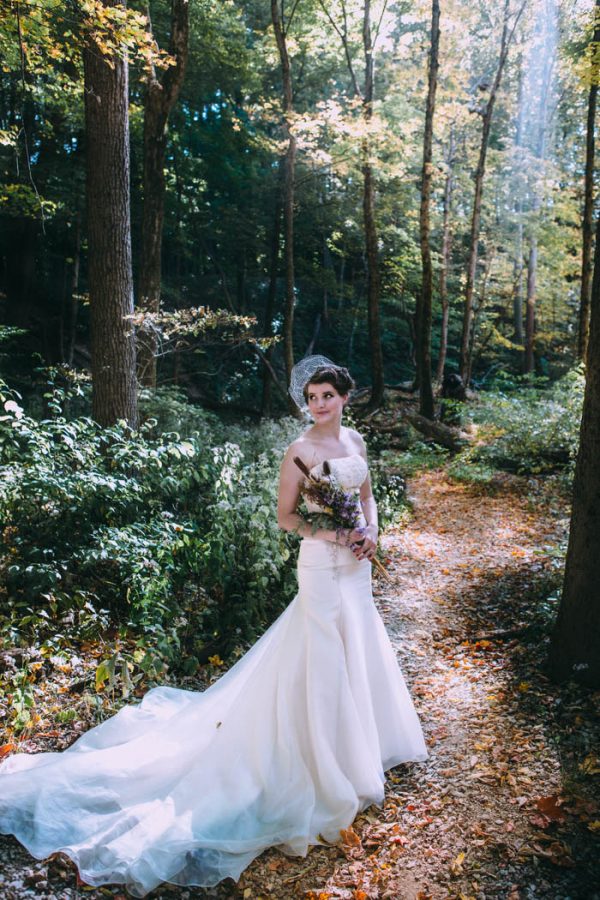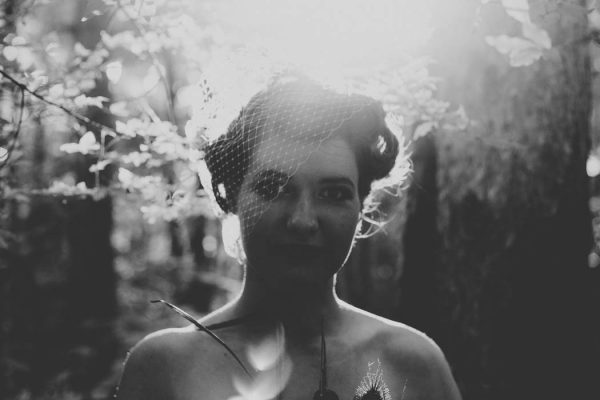 From the bride: For me, the most memorable part of the day was our first look. My sister, sister-in-law, and I wandered through the woods until we found my mother-in-law, second sister-in-law, and husband. It was wonderful to just be with my sister and new family, posing for all my sister's photos and just being with Max.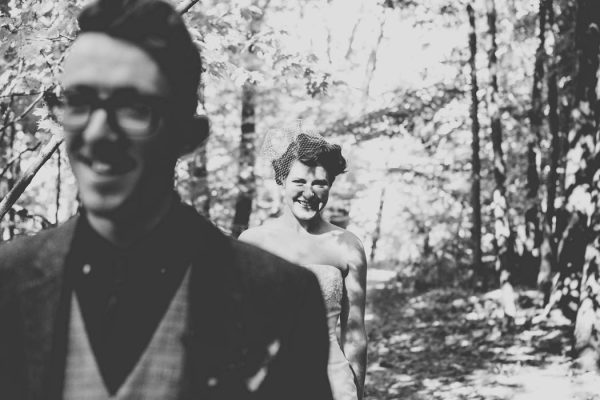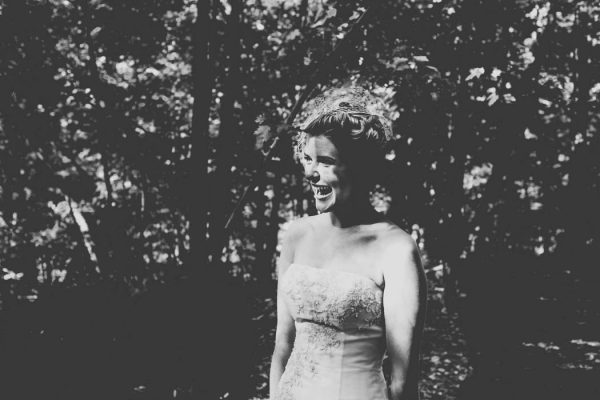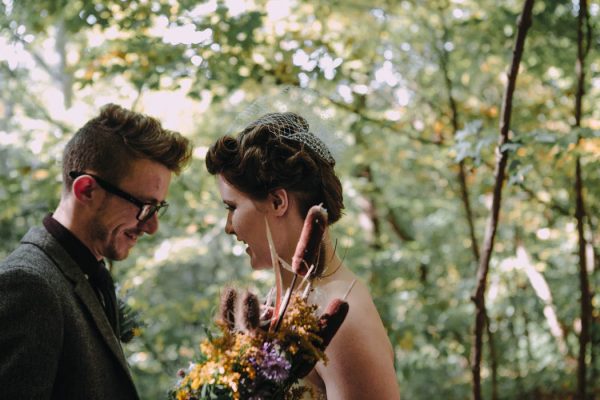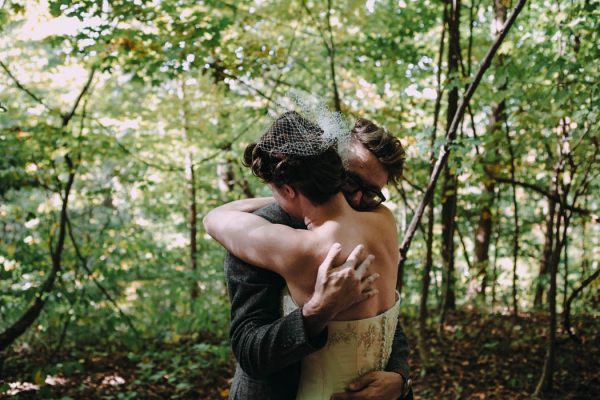 The most important thing about our wedding was for it to honor God. We needed to take the time to recognize that our vows are first to our Heavenly Father, then to each other.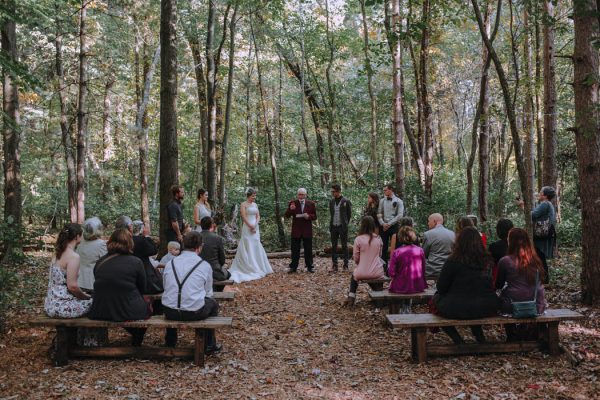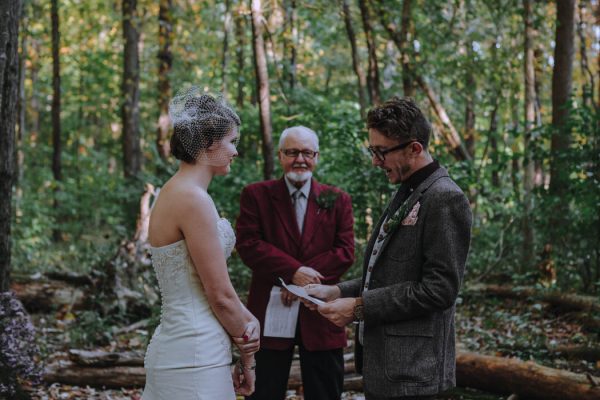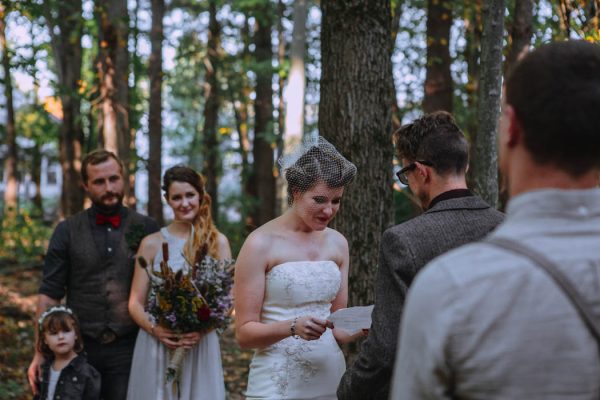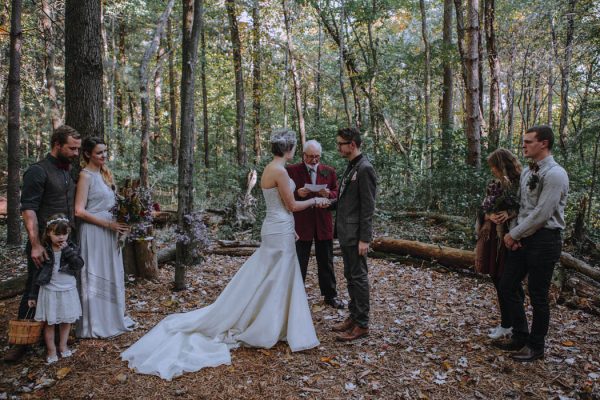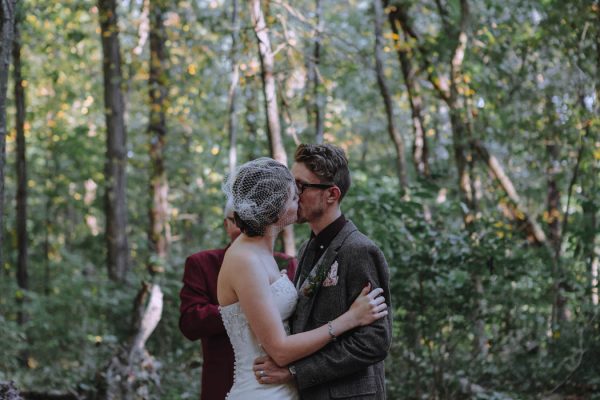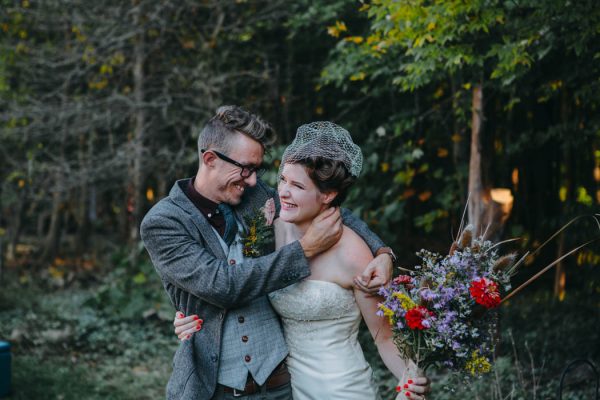 We did not have processional or recessional songs. We listened to the woods and wind.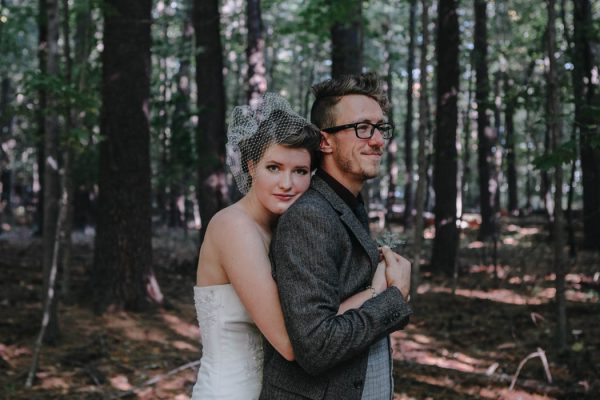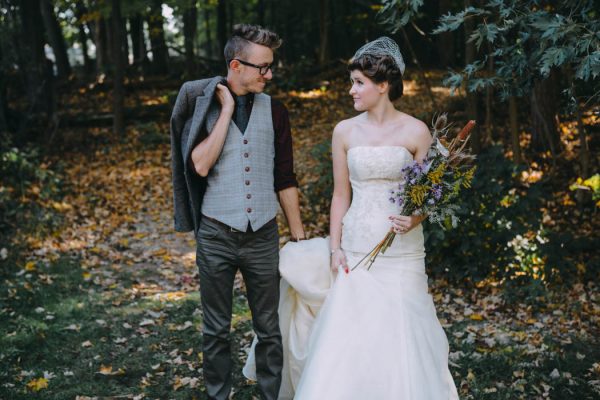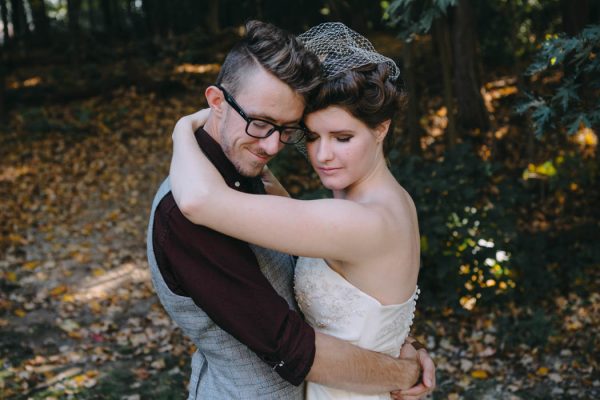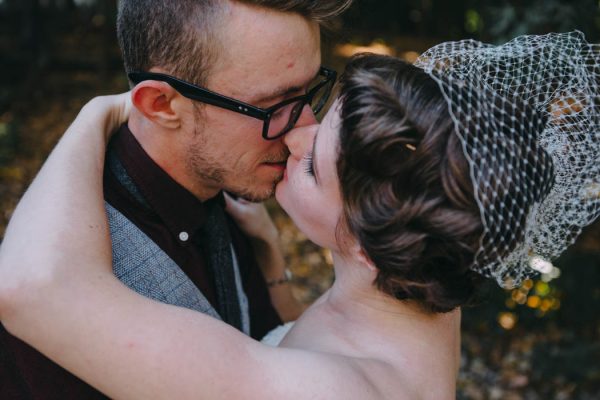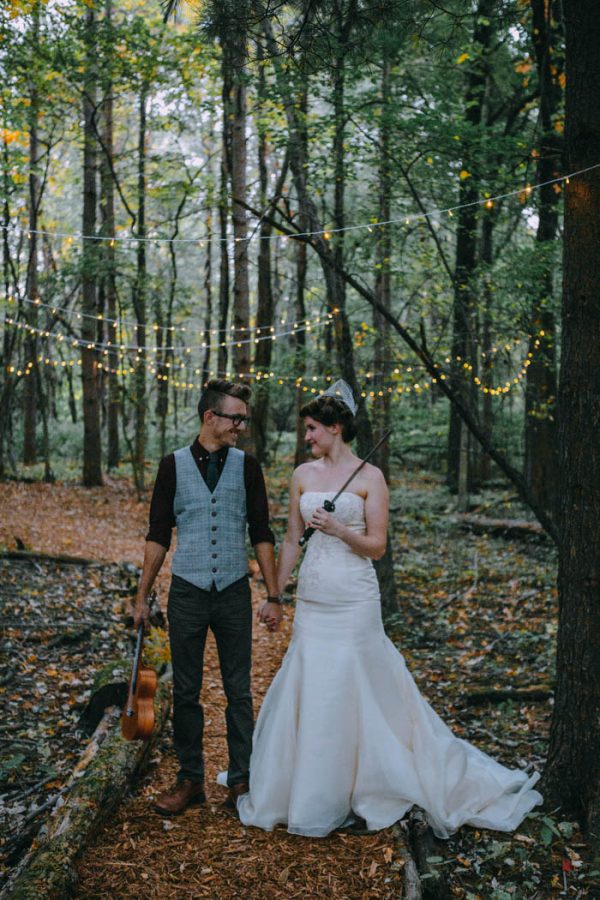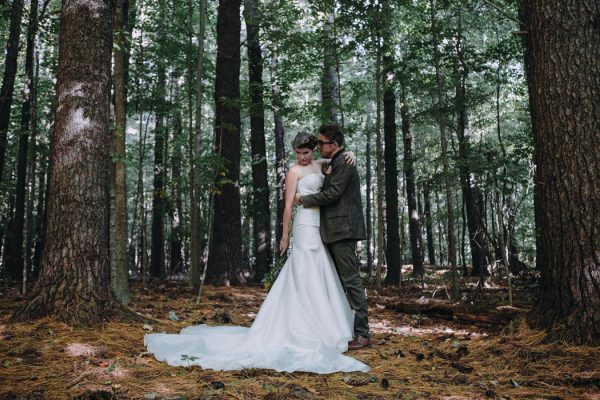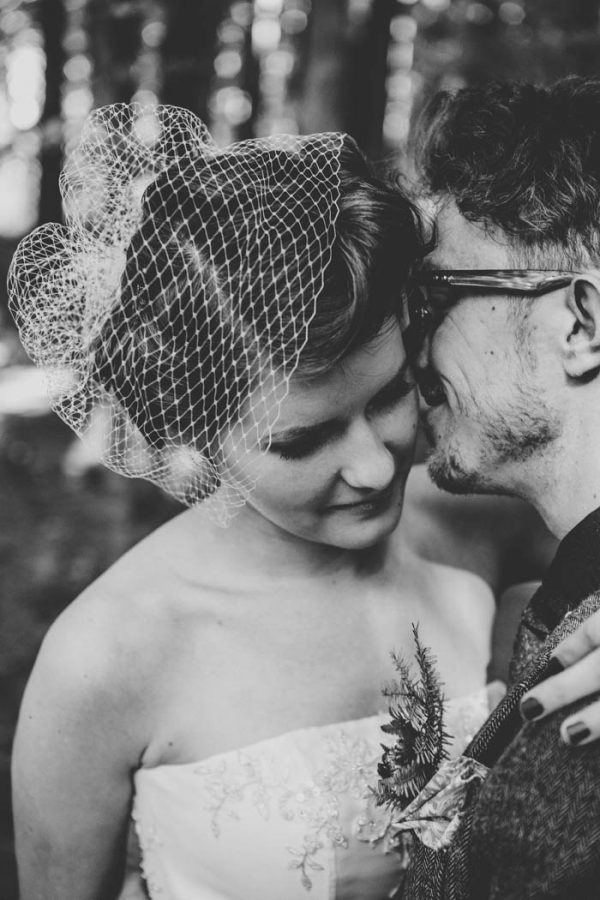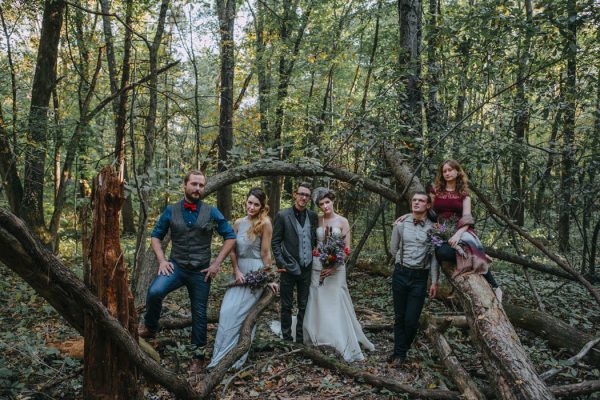 From the groom: The most memorable part of the day was setting up beforehand. All of our friends and family got together to help us. They showed us so much love throughout the whole thing; it was incredibly special.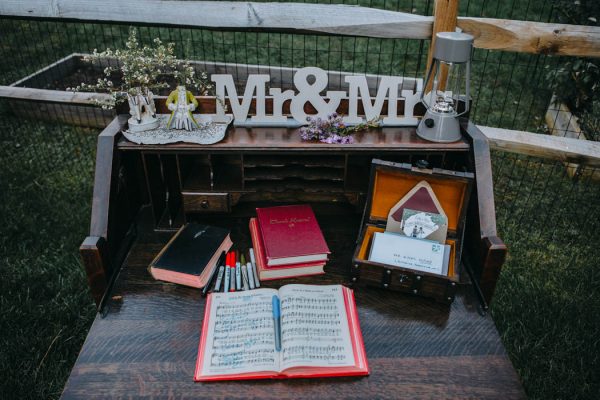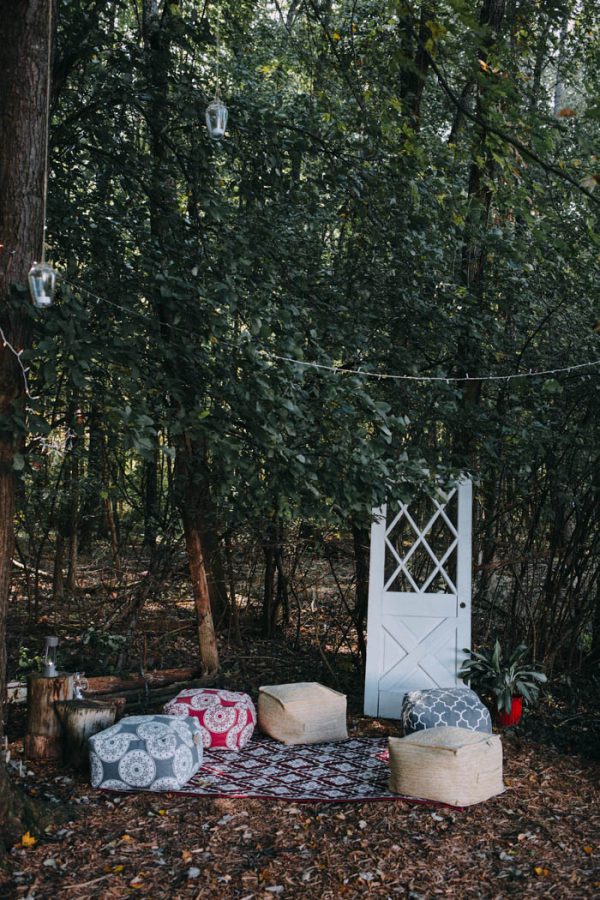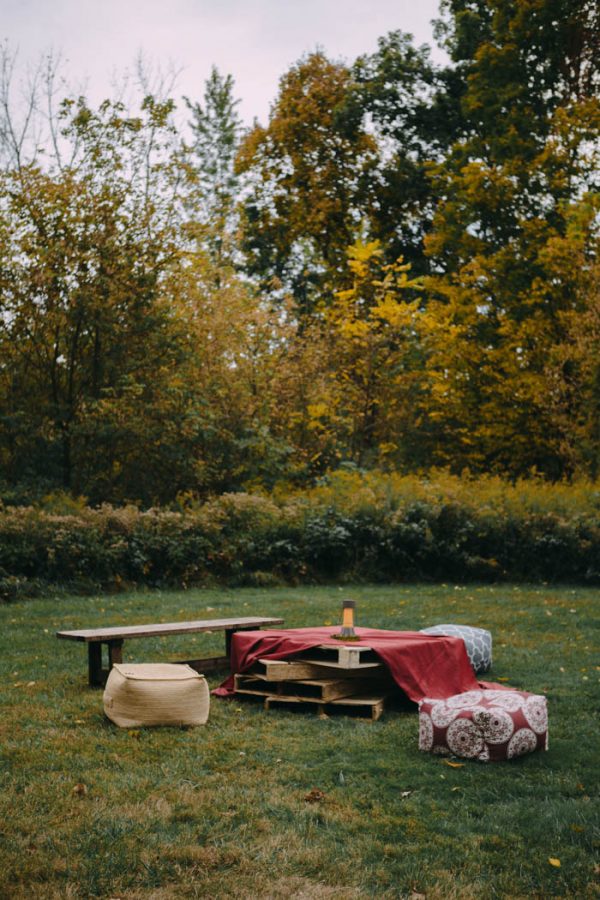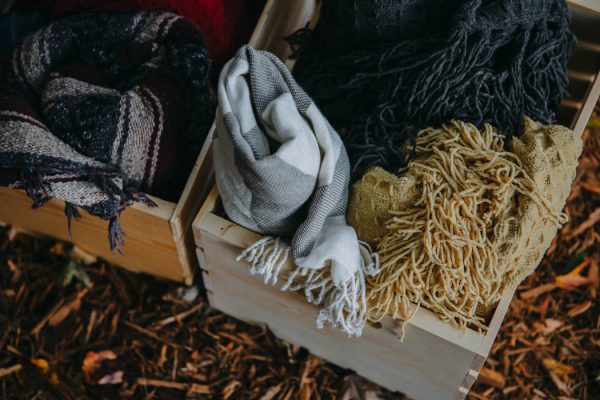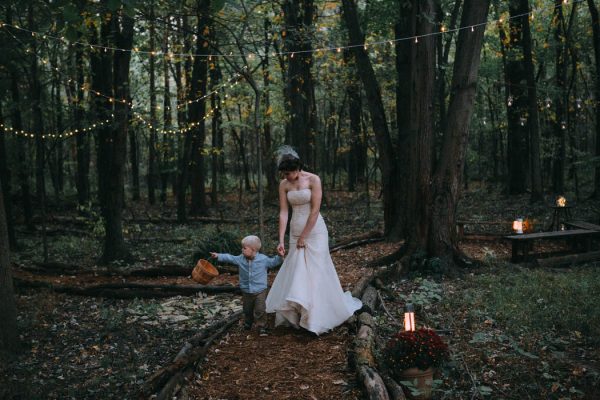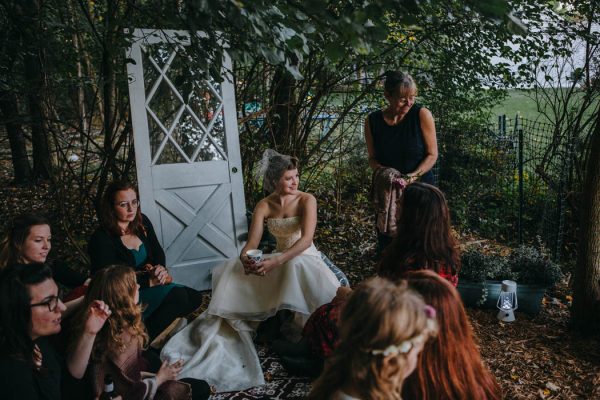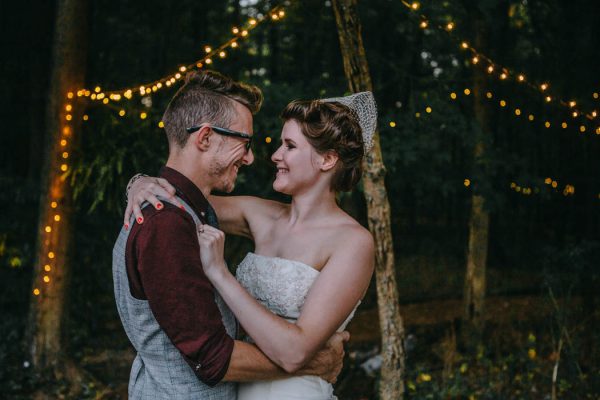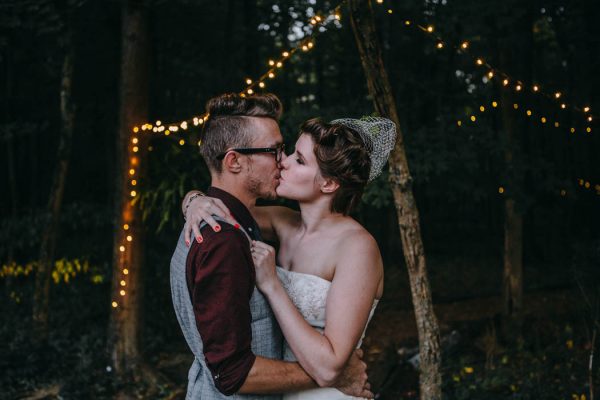 Congratulations to Katie and Max, and a huge thanks to Little Blue Bird Photography for sharing this sweet wedding with us! Looking for more fall wedding inspiration? You're going to love this pumpkin-filled fall wedding at Moss Mountain Farm!