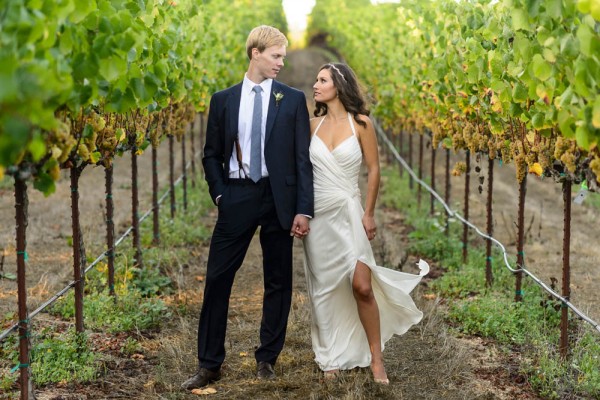 Natalie and Cody envisioned a backyard setting for their intimate California wedding, and the gorgeous vineyards at Vine Hill House provided exactly the welcoming feel and beautiful scenery the couple imagined. The groom's father officiated the emotional outdoor ceremony where family and friends looked on as the two said "I do." After a romantic photo shoot in the golden-lit vineyards with Chrisman Studios, the newlyweds danced their night away glowing lanterns and the stars above them.
The Couple:
Natalie and Cody
The Wedding:
Vine Hill House, Sebastopol, California
The Inspiration:
Originally, we were hoping to find a house with a backyard. We wanted to the day to feel relaxed and intimate. My brother got married behind my childhood house, and I loved the feeling. But, living in a city, we don't know many people with houses, let alone yards big enough for a party. The Vine Hill House is at a vineyard, but the venue is essentially a backyard behind a nice house. Cozy, with a beautiful view through the vineyards.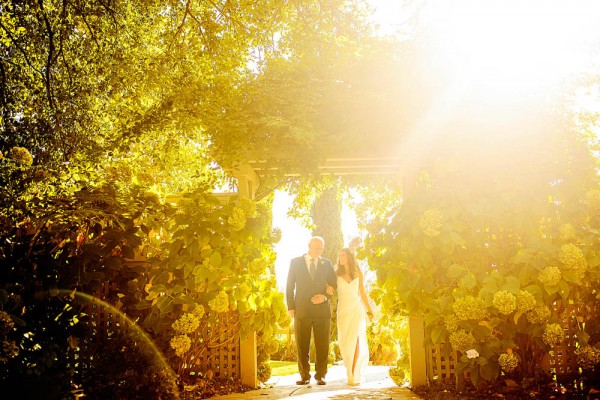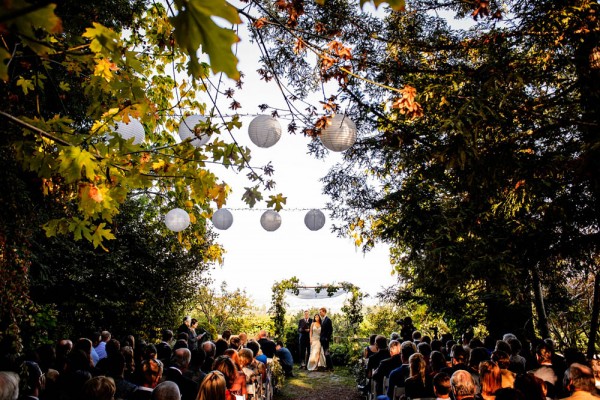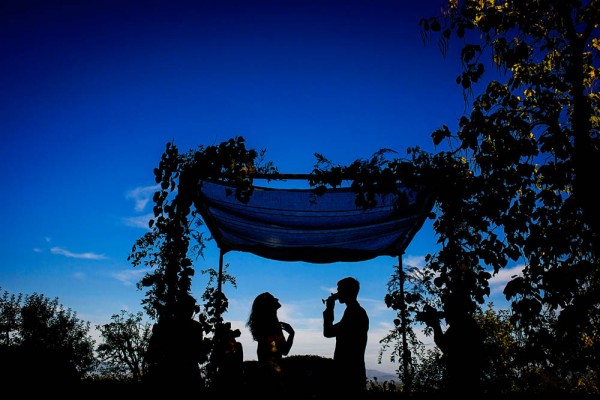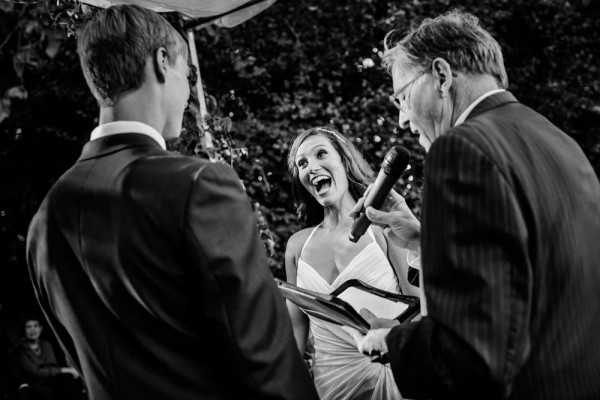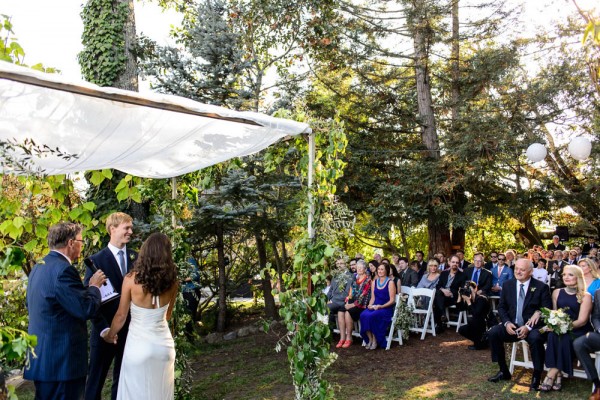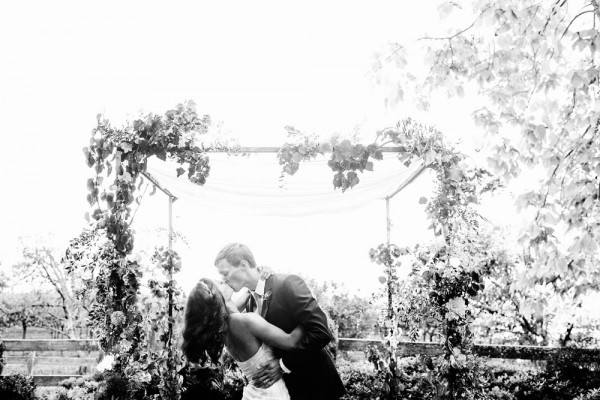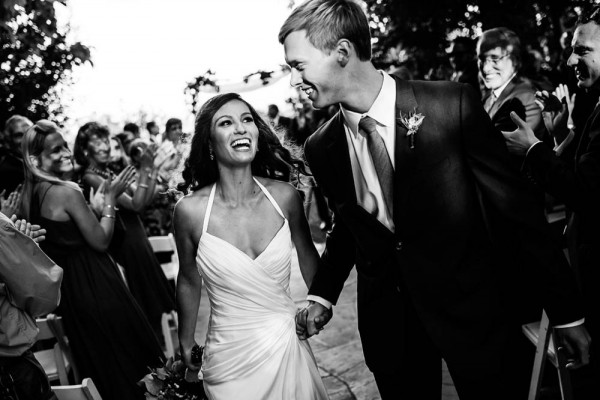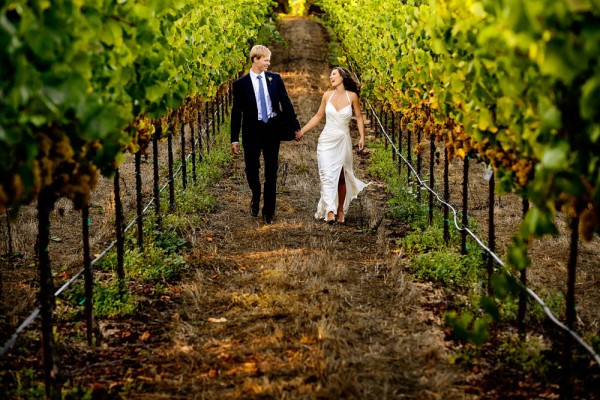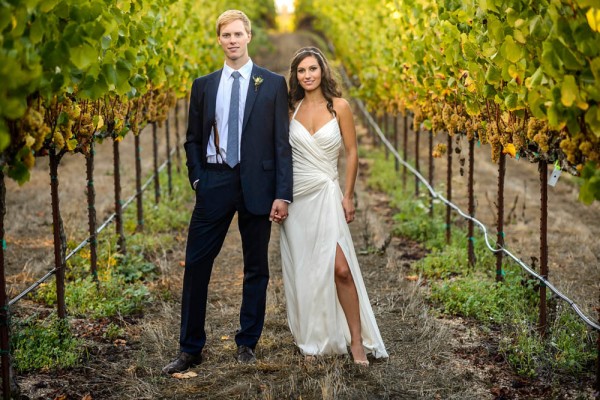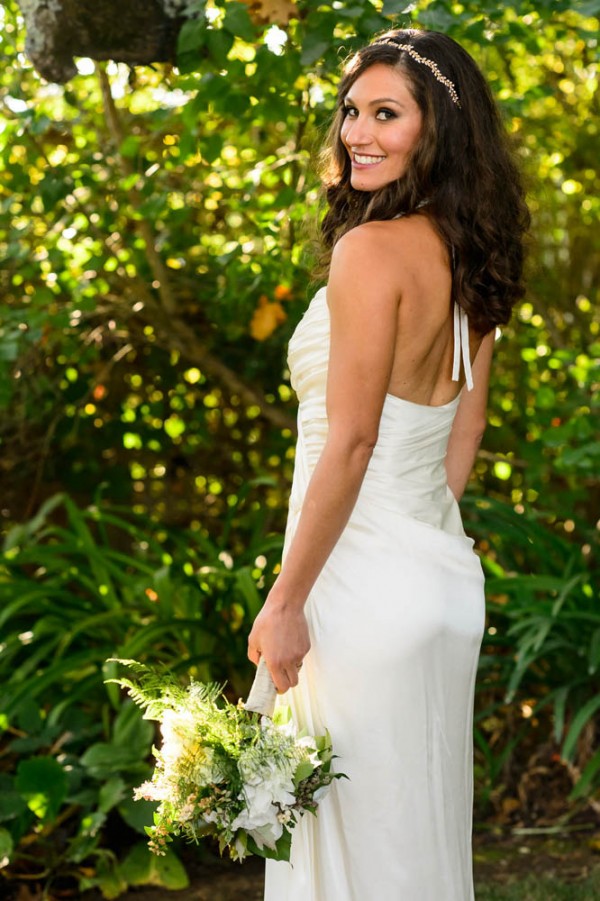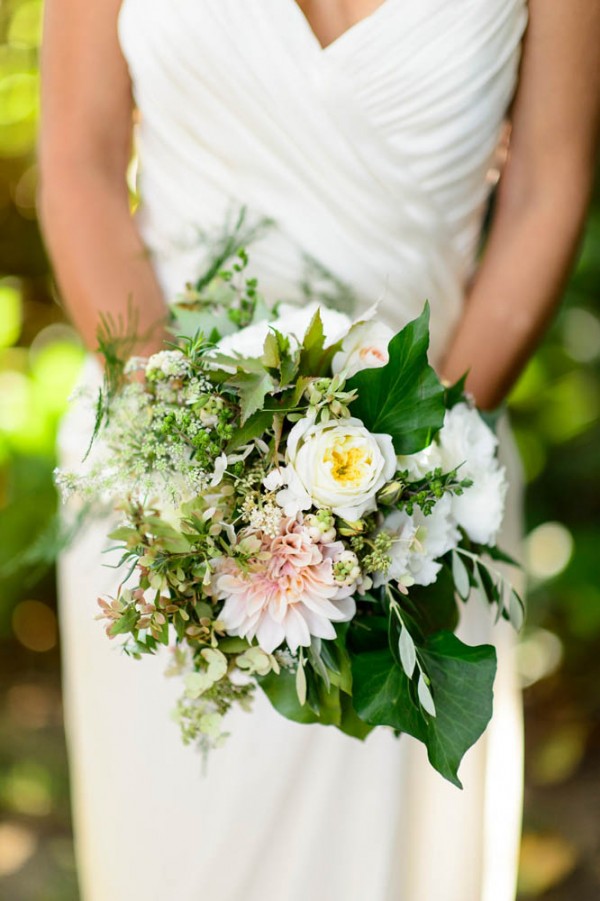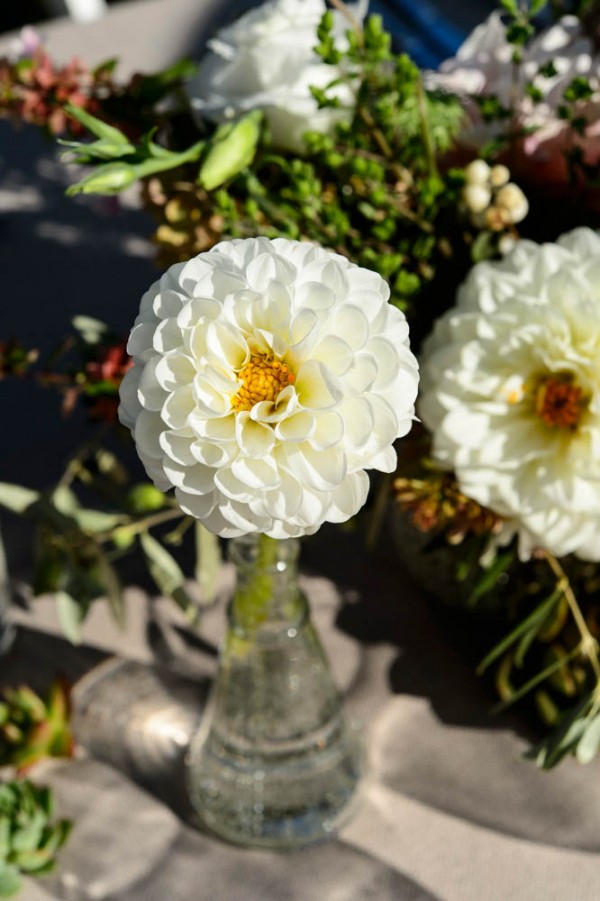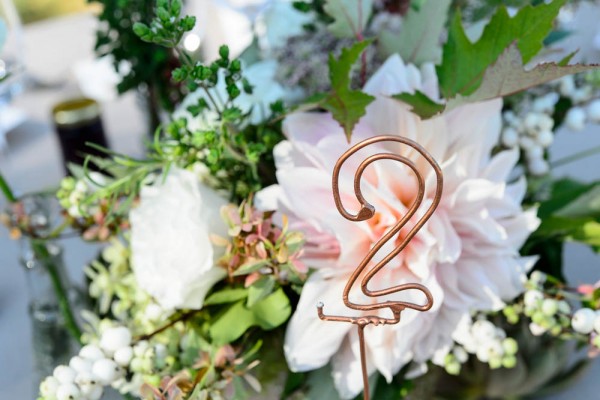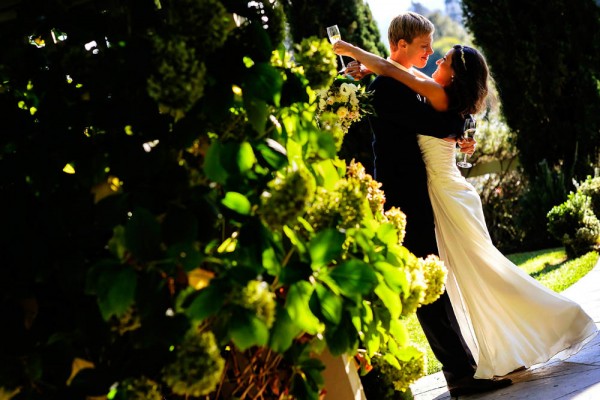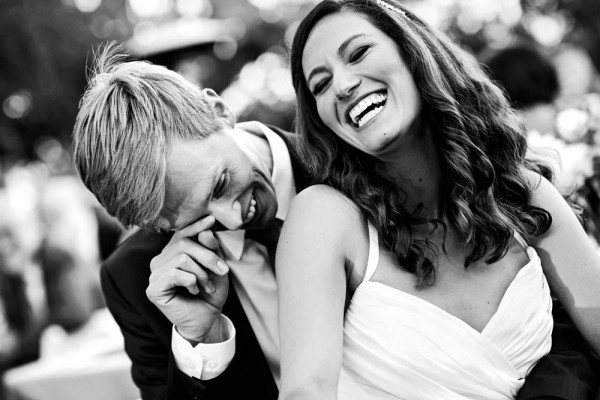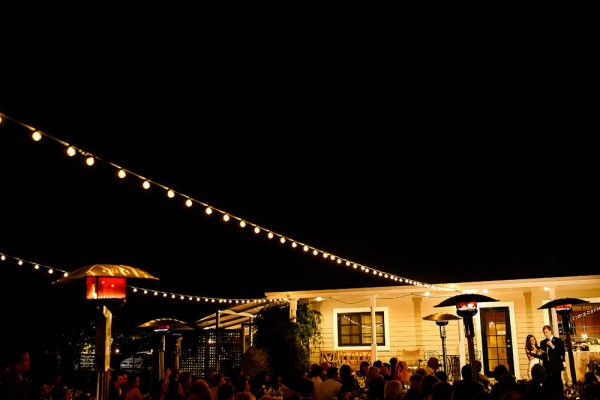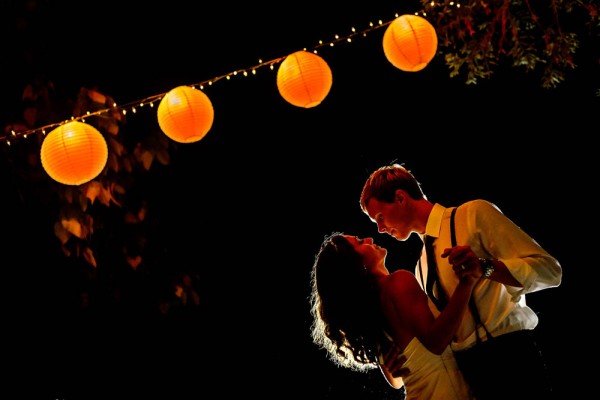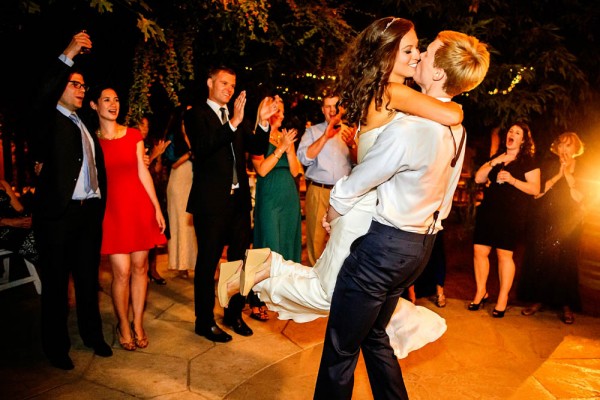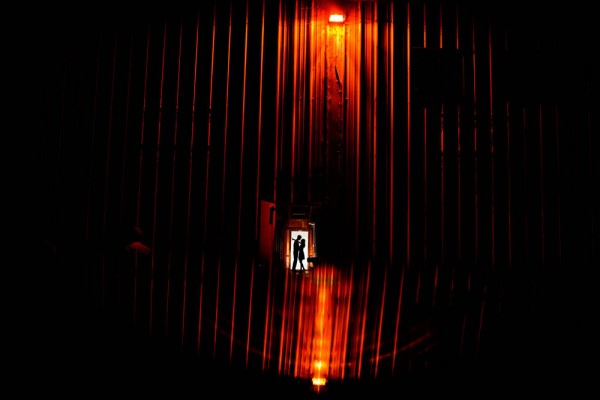 The Moments:
Cody: My favorite moment was giving our 'thank you' toast. Natalie and I stood up together after dinner and I made it about half-way before the emotions caught up with me. Every time I got choked up though, Nat gave me a big kiss to help me keep going. I remember feeling overwhelmed with gratitude for our parents, family, andfriends, for all their support and love.
Natalie: I loved the ceremony, which Cody's dad officiated. I remember the wind blowing my hair and dress, holding Cody's hands tightly, and smiling. My family in the front row were all gripping each others arms and crying. It was a powerful reminder of why we were having a wedding, andwhy all these people were there. Not just to watch us get married, but to go through the experience with us. I felt so confident, supported, and just happier than I've ever been, standing there next to Cody, his dad marrying us, and the most important people in my life right there with us. It was magical.
The Couple Recommends:
Everyone involved with the day was amazing. Ben and Erin Chrisman were great, super hard-working, and just fun to be around.
The Wedding Team:
Photography – Chrisman Studios
Venue – Vine Hill House
Floral Design – Flora Grubb
Catering – Park Avenue
Live Music – Gene Washington and the Ironsides
Videography – Michael Reed Films
A big thanks to Natalie and Cody for sharing their special day with Junebug! Are you dying to know how Chrisman Studios created that final image? Check out our Photobug feature with Ben Chrisman as he explains how he got the shot.