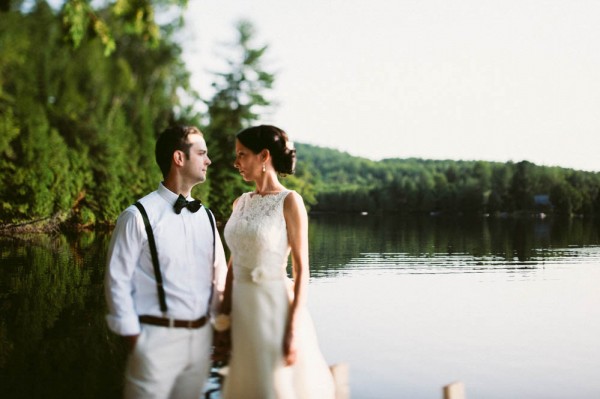 Melanie and David's DIY wedding was inspired by vintage elegance and details with personal meaning. Melanie created 350 origami birds to hang around their ceremony spot, which resulted in a beautifully eclectic wedding style. Melanie's love for hydrangeas sparked the lush color scheme, including emerald accessories for David and his groomsmen. Talented photographer Catherine Giroux captured both the romance and sense of humor throughout the wedding. We love the quirky portraits of the couple posed with antlers in the old barn!
The Couple:
Mélanie and David
The Wedding:
Domaine Évasion Plain Air, Harrington, Quebec
Green DIY Wedding Inspiration:
"We decided on a vintage theme because it's simple but elegant, and I love a man in a hat and bow tie! I decided to do the decoration all myself, it took me a year and a half! I did 350 origami birds to hang in the pergola for the ceremony because I'm honestly touched by the nice origin story of those birds. I choose the color green because I love green Hydrangea flowers, which I also brought from my place for the wedding. We chose this place because all our family members and friends was staying with us for the weekend and it was amazing place in the woods near a very nice small lake, a real paradise in nature! The real peace and love!"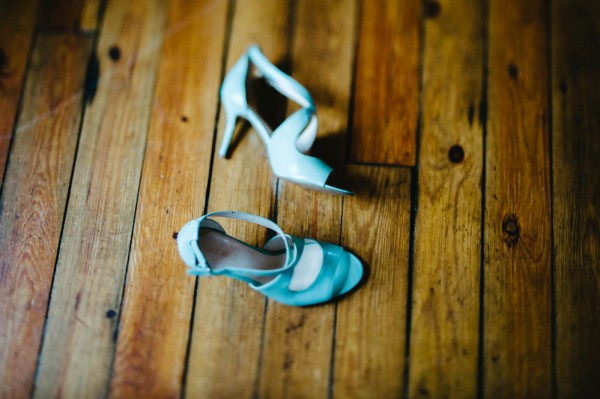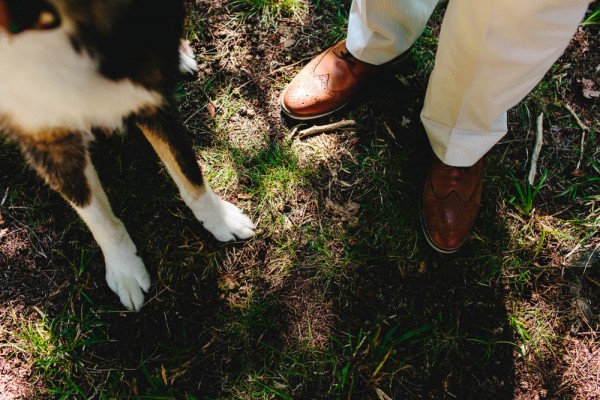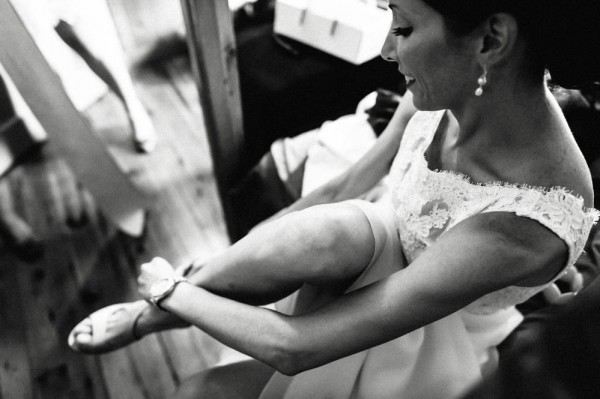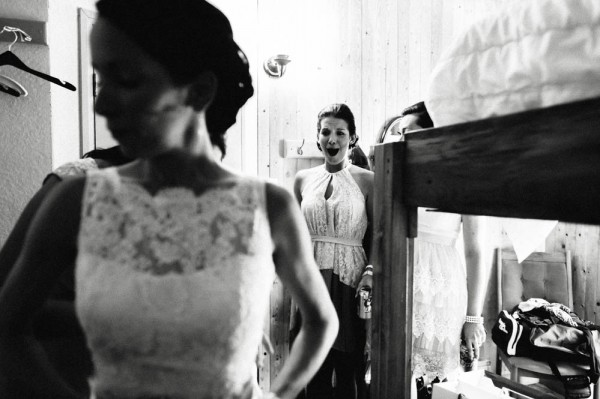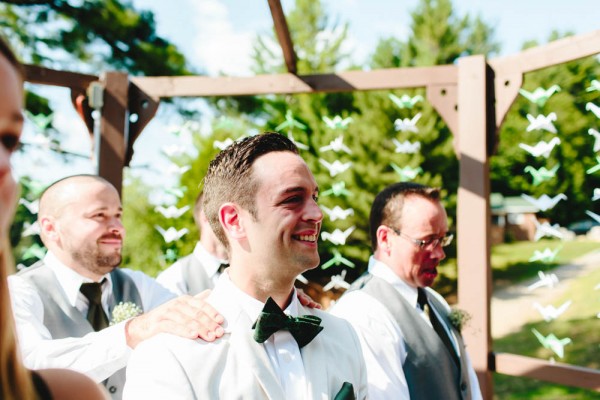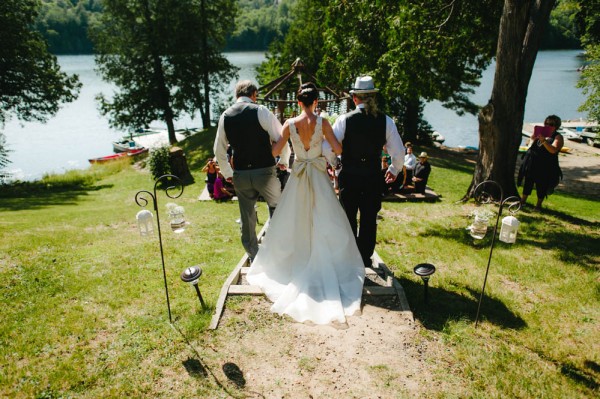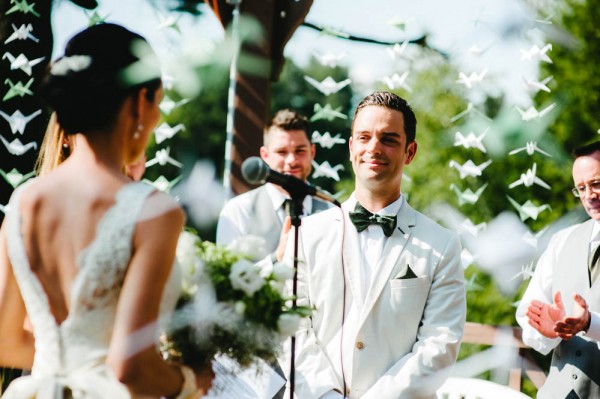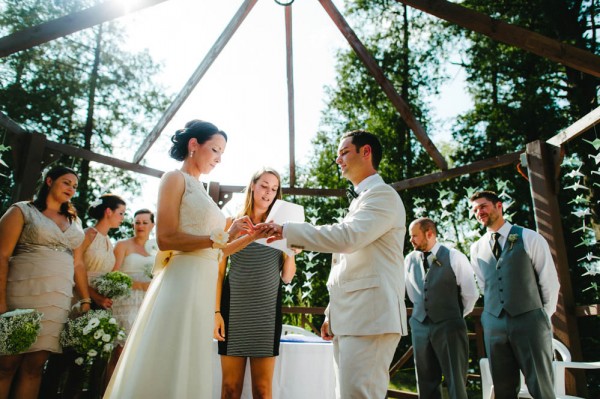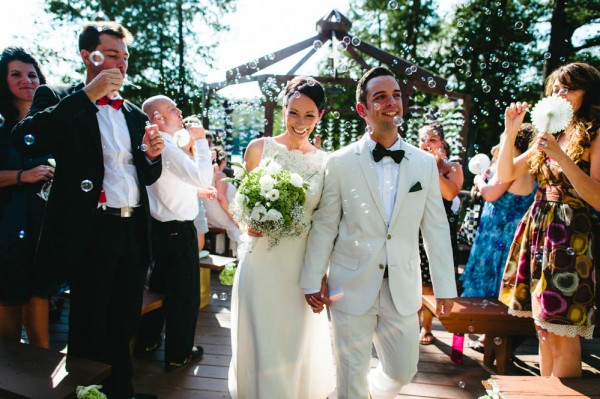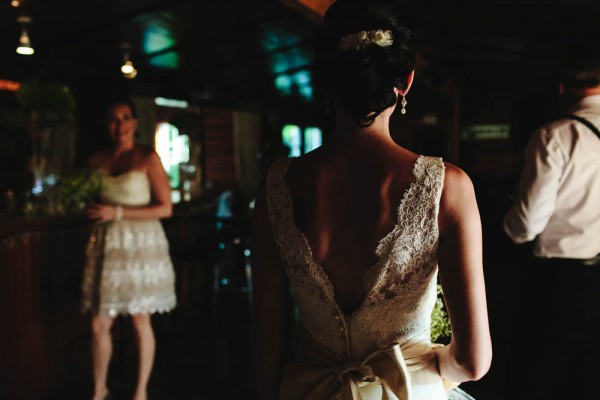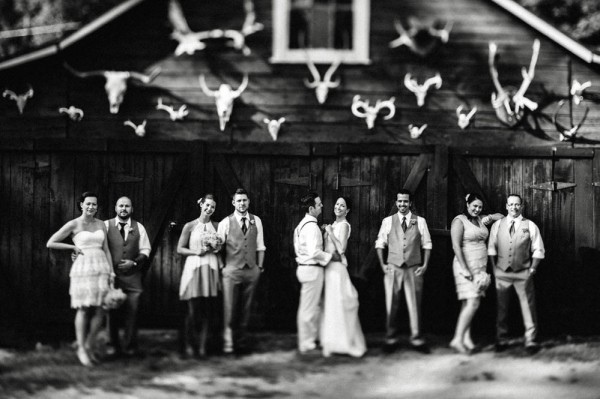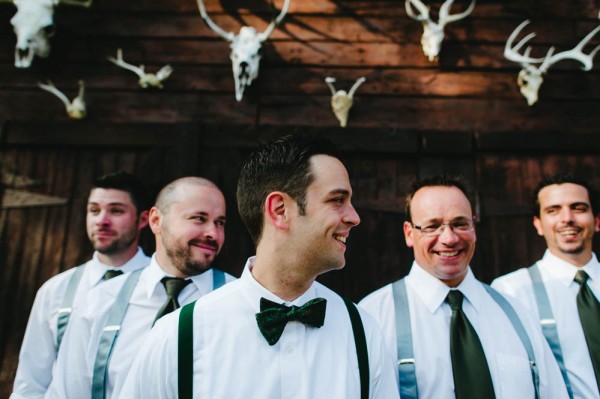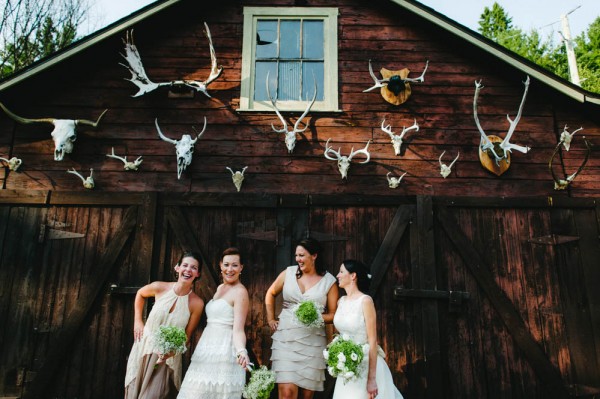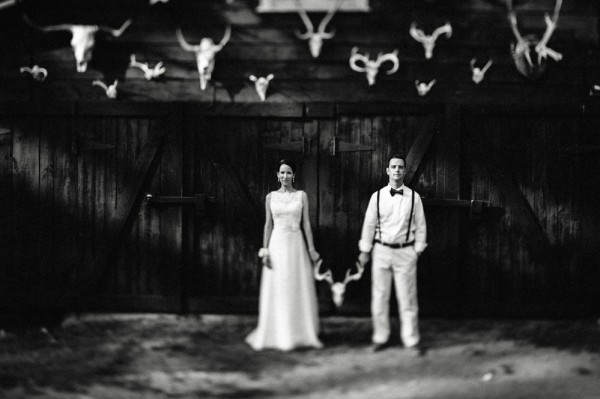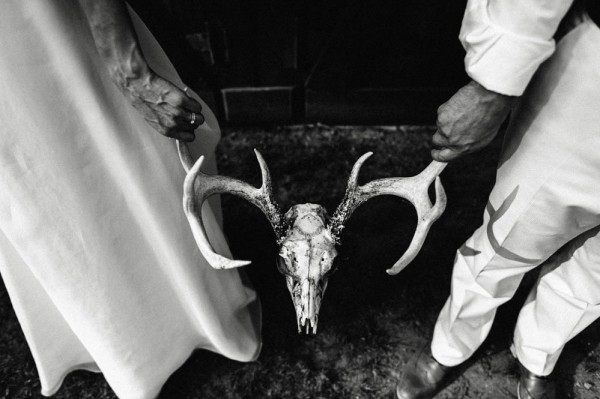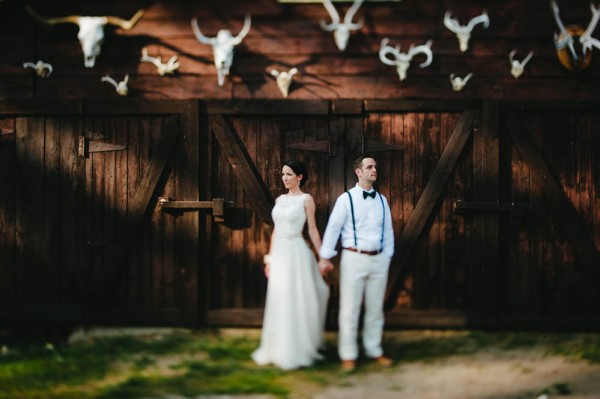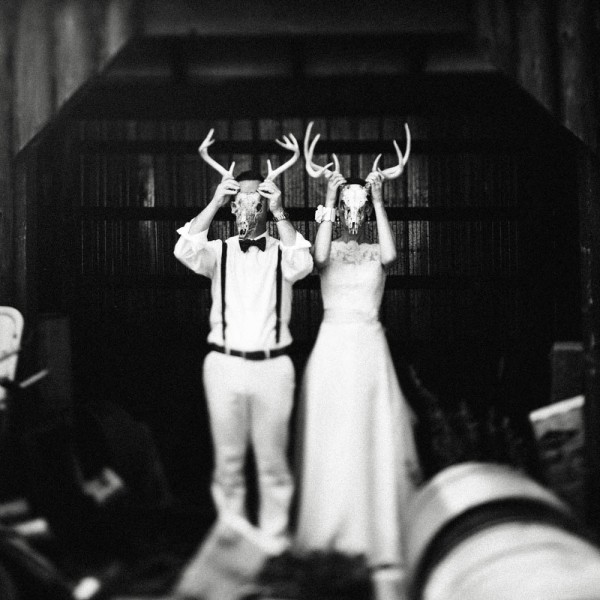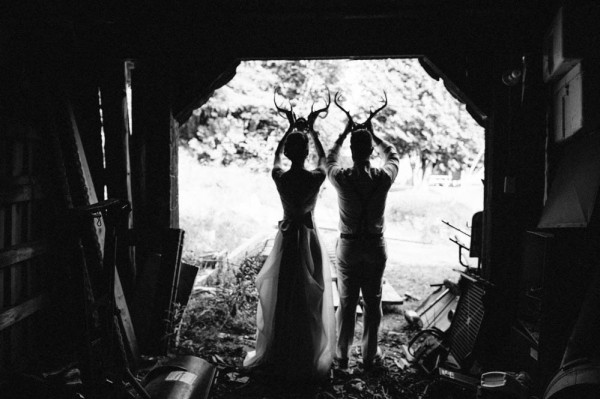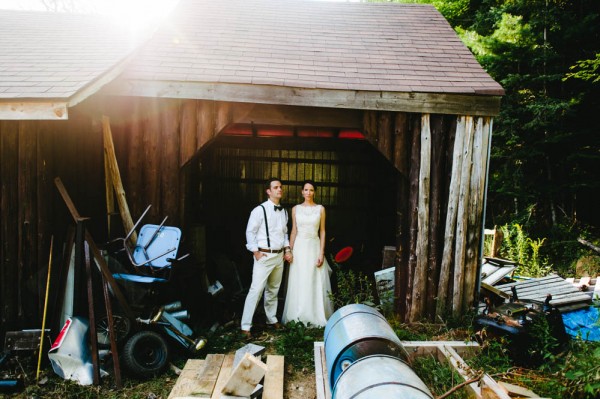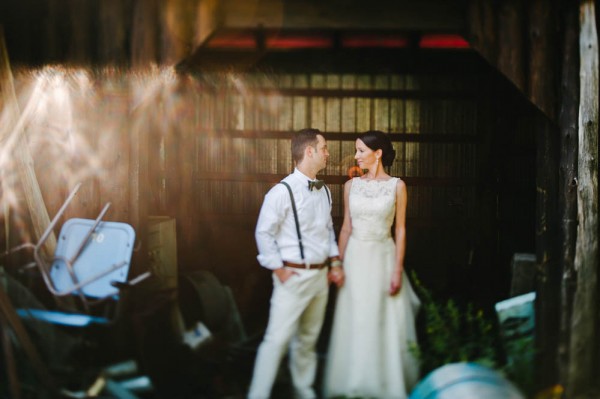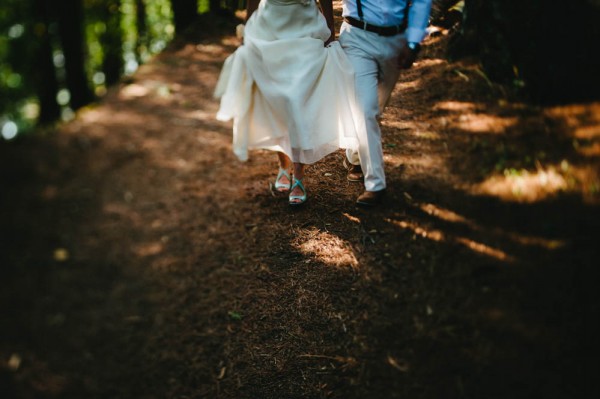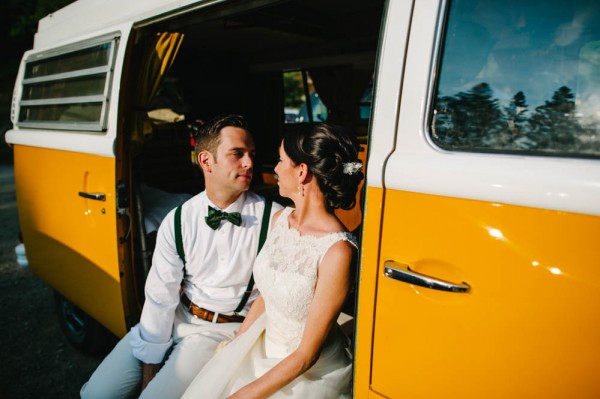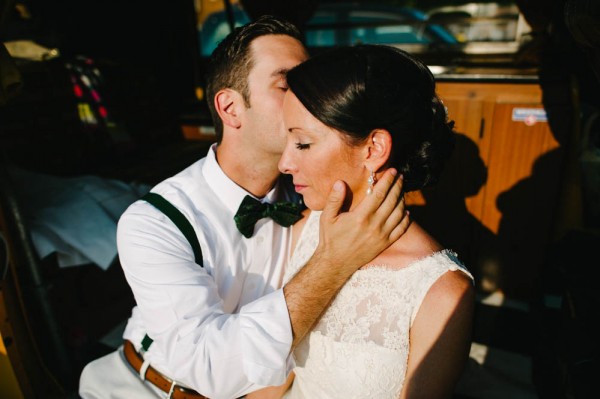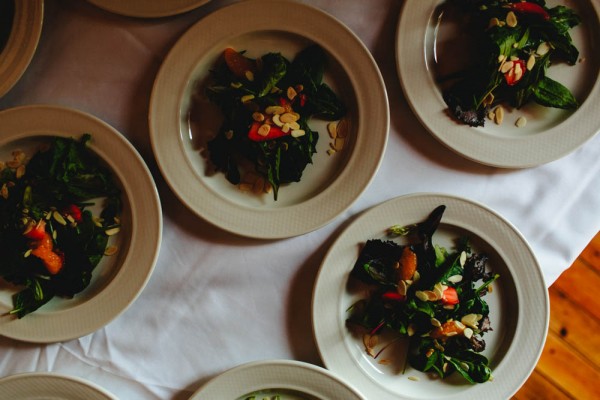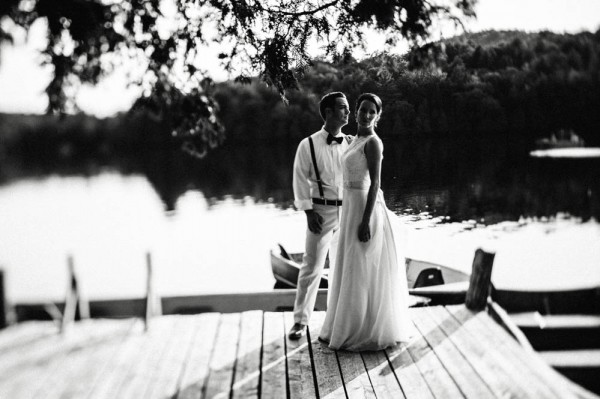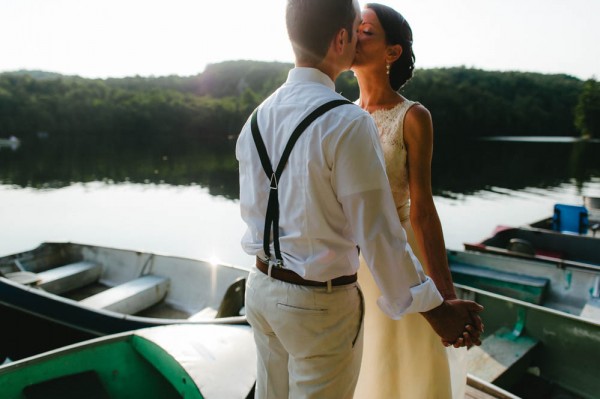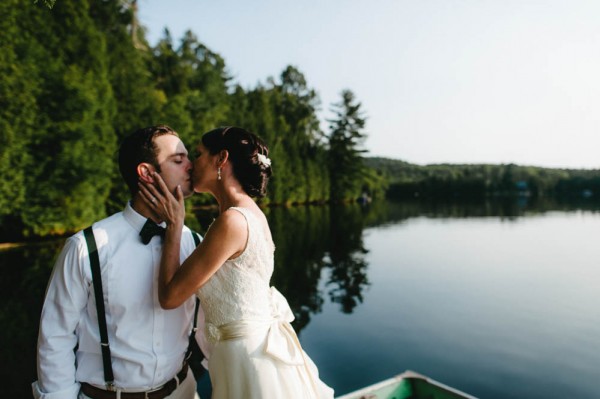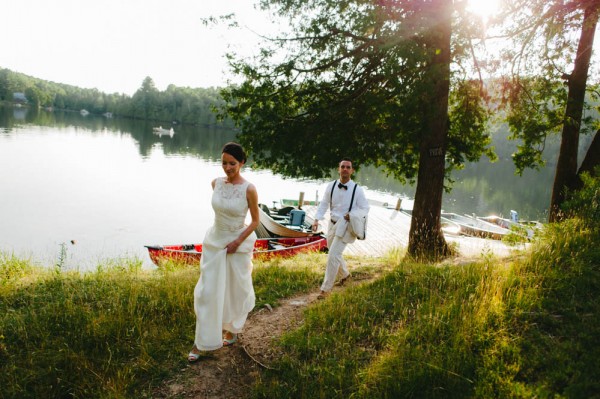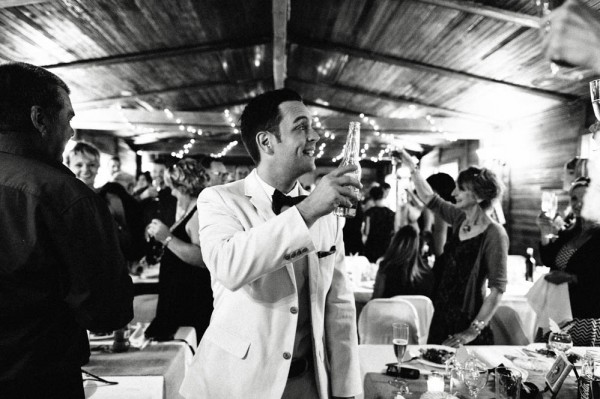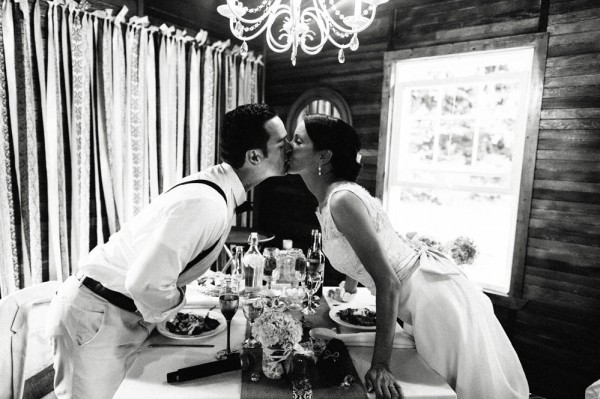 The Moments: "First of all, to see and feel our strong emotions we had at the ceremony, that we never had before. David was crying, I had difficulty breathing and my legs were shaking! It was so intense to realize that we chose to stay for the rest of our life with that same person! Whatever happen! Wow! But I also can't forget my brother's son who decided to speak at the ceremony to tell us how much he love us and to wish us love and happiness. It was a total surprise to everyone!"
The Wedding Team:
Photography – Catherine Giroux
Venue – Domaine Évasion Plain Air
Catering – Las Olas Traiteur
DJ – Miroslav Dufresnes
Thank you to Melanie and David for giving us a glimpse into your eclectic wedding day, and to Catherine Giroux for providing such inspiring images. If you're ready to get started planning your own green DIY wedding, get started with our step-by-step planning guide.