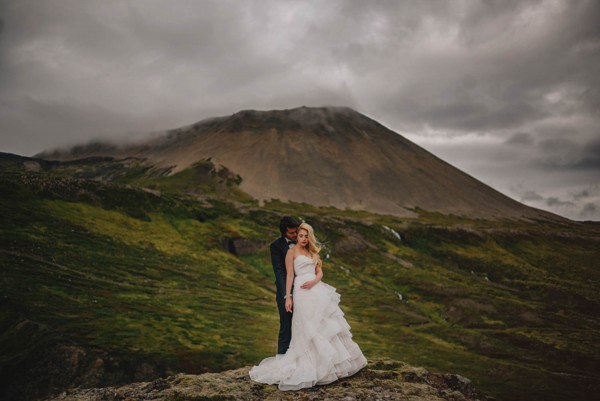 It's no secret that we love an epic destination elopement, and it doesn't get more epic than eloping in Iceland. When planning their Iceland elopement, Rania and Mauricio were inspired by the vastness of the countryside where their larger-than-life love could echo into the distance around them. Rania chose two different gowns for the experience, first a flowing bohemian dress by LOHO Bride, followed by a glamorous Hayley Paige gown which provided a lovely juxtaposition against the rugged terrain. While Gabe McClintock has photographed in Iceland before, Rania and Mauricio's wedding images are one-of-a-kind phenomenal and we're so excited to share them with you today!
The Couple:
Rania and Mauricio
On Eloping in Iceland:
When we got engaged, we knew right away a traditional wedding was not something we wanted. Instead, we wanted to express our love, and devotion to each other in a more intimate setting. We both grew up in big cities and being exposed to wide-open spaces and wild life is quite inspiring to us. Lord Byron puts into words our vision, "There is pleasure in the pathless woods, there is rapture in the lonely shore, there is society where none intrudes, by the deep sea, and music in its roar; I love not Man the less, but Nature more." Iceland offers that type of beautiful yet raw natural scenes that border on the surreal. To be standing next to my life partner, alone, on top of a canyon expressing my love is out of this world. Iceland is out of this world.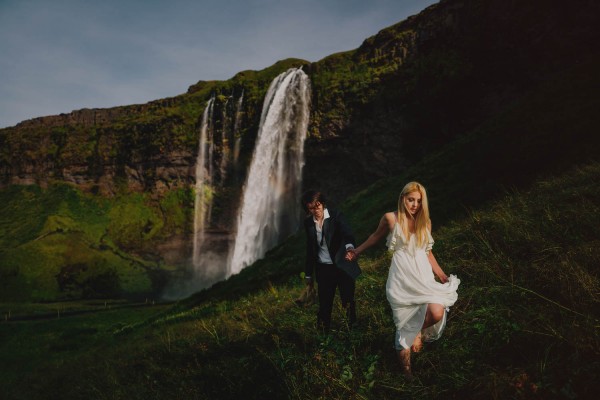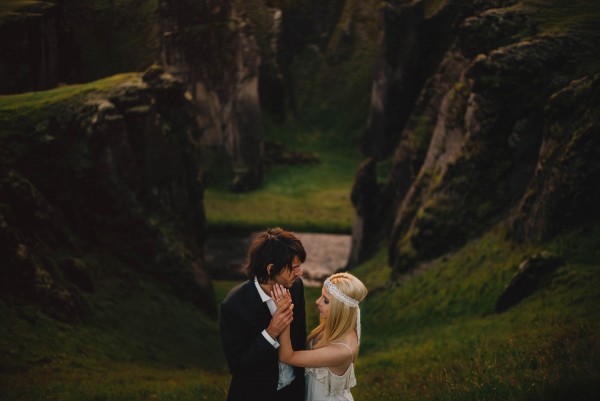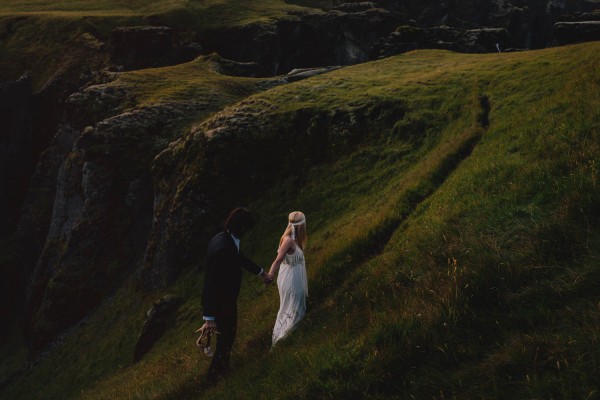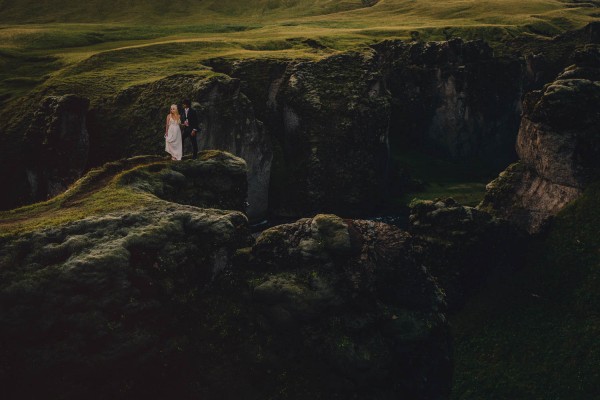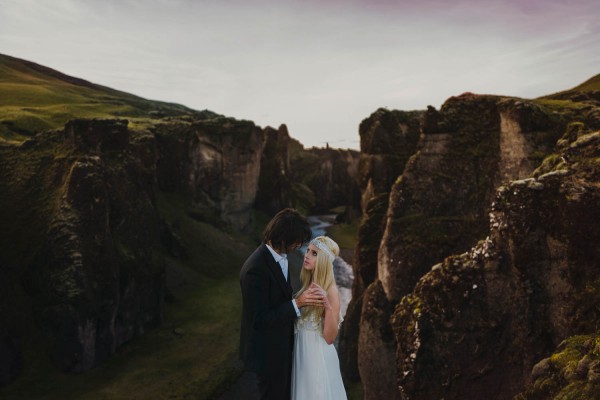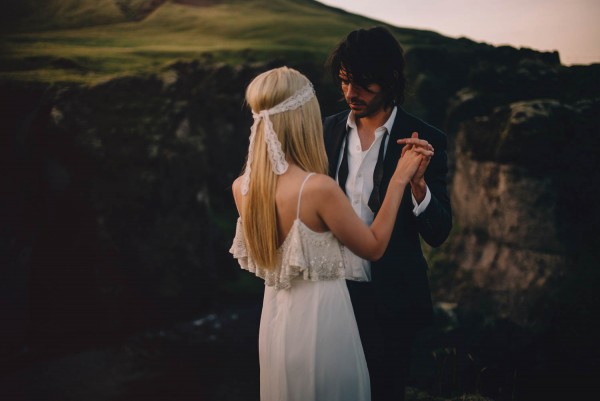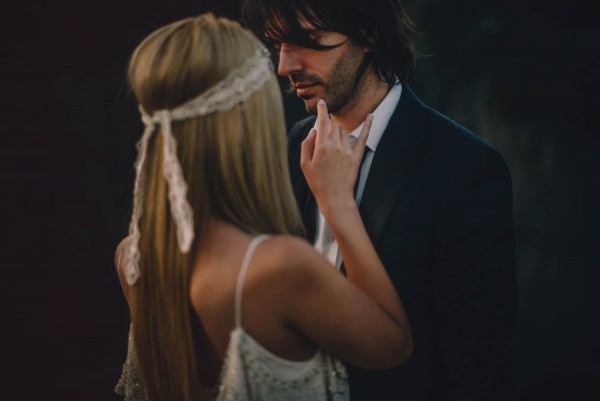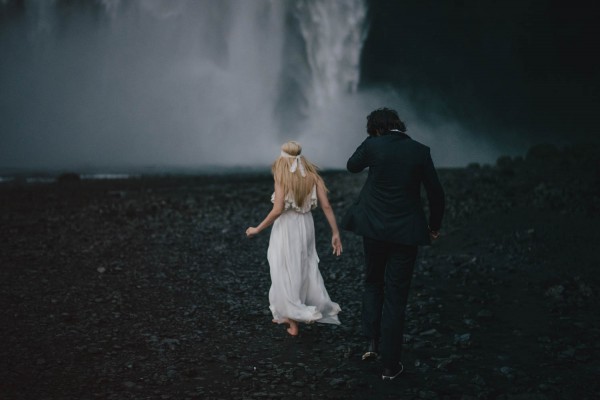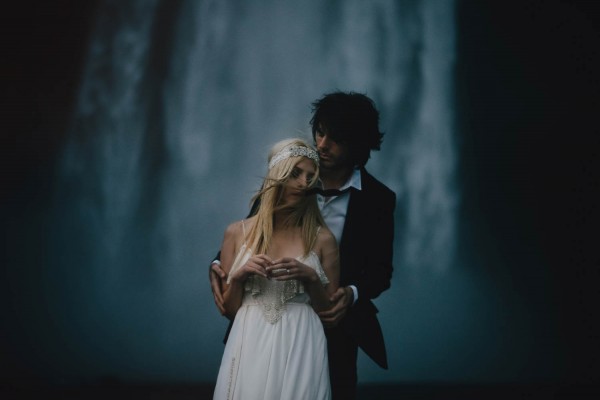 Remembering the Moments:
Our experience in Iceland was magical to say the least. For us there is one moment that stands out. It was day two and we planned to exchange our wedding vows that day, but first we had to find the spot that would be fitting of the moment. As we drove and shot at several locations we had many opportunities but then as we drove back down a mountain we saw the perfect location. We got out of the car and we had not only the perfect spot to get married but also the perfect time. The sun was closing in on the horizon and it was giving off a beautiful gentle orange light. It was quite emotional for us as we read to each other the words that expressed our love and commitment for one another. It was an incredibly special moment. After that we both felt a sense of conclusion, we finally felt like we were married. It was wonderful because it was just the two of us standing high above the world in a spot of the world that no one has ever done that before. It's special and unique and only for us. And Gabe was there to capture that moment.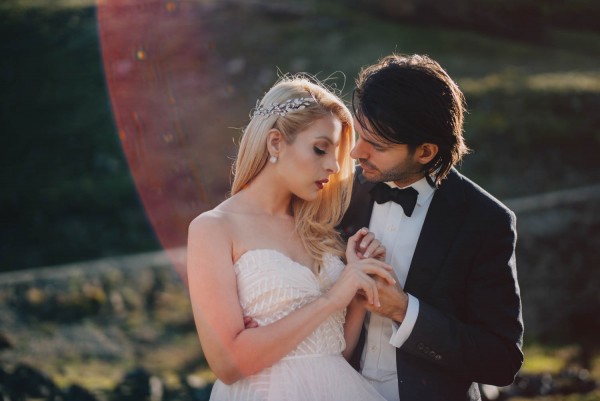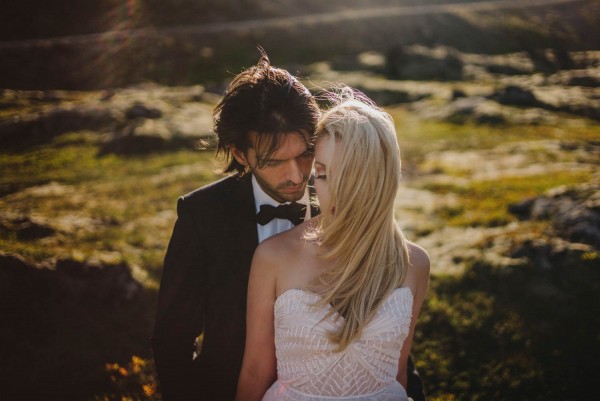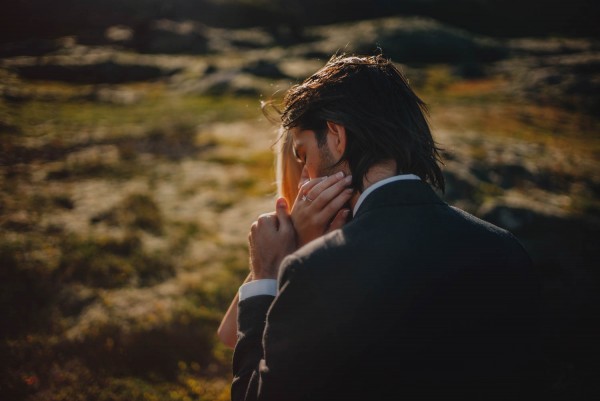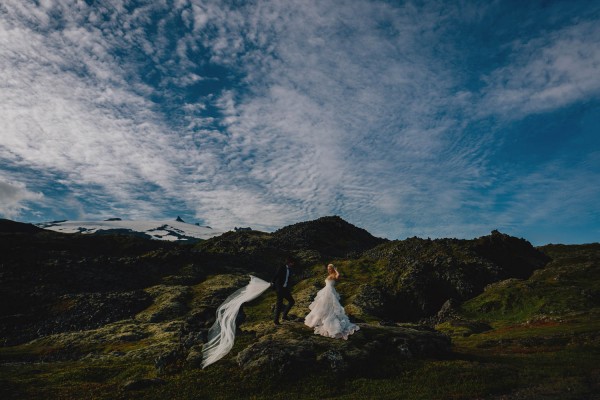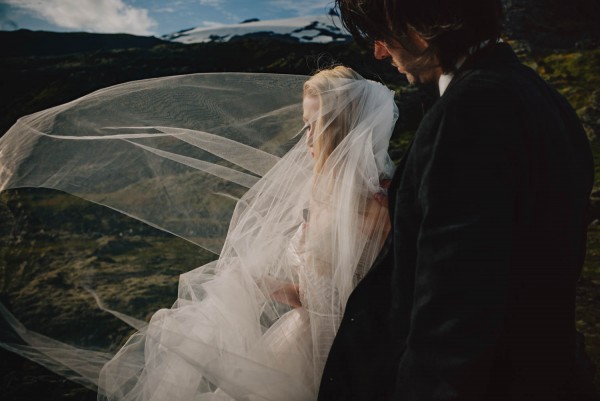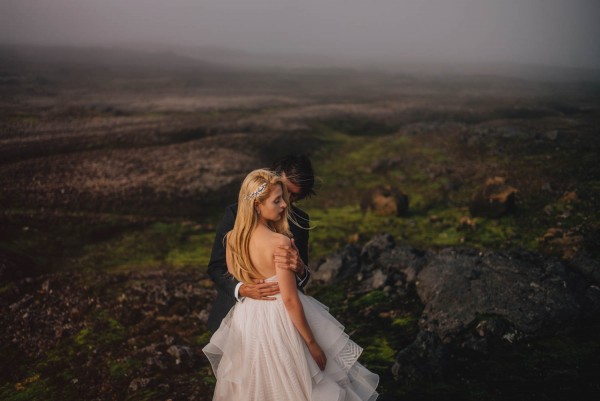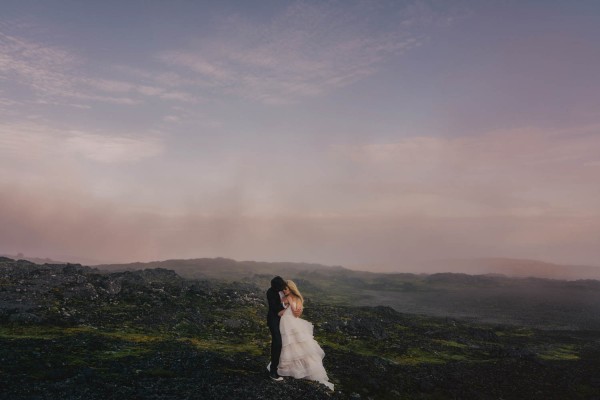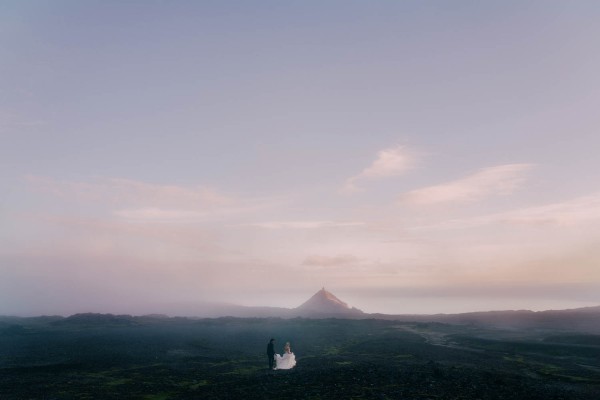 Advice for Other Couples:
You have to really define what you want. It sounds easy but we believe a lot of people don't really understand their true wants. There are many destinations to elope but there must be a perfect one for you and your needs and wants. We had a clear idea of the things we wanted to come away with. We ranked photography as number one. We then had to understand the exact type of photography we like. There is a particular look and style of photos that appeal to us. We sought out locations that would give us the type of moody dreary photos we like. We didn't compromise at all when it came to our photo session because that was the most important element of our elopement. You should plan your destination elopement around whatever is most important to you. Then, I think you will be a very satisfied couple.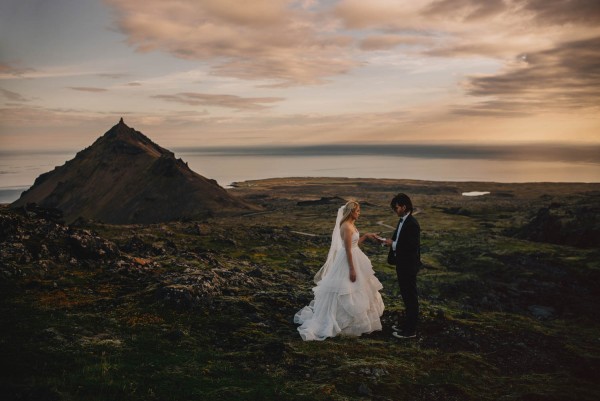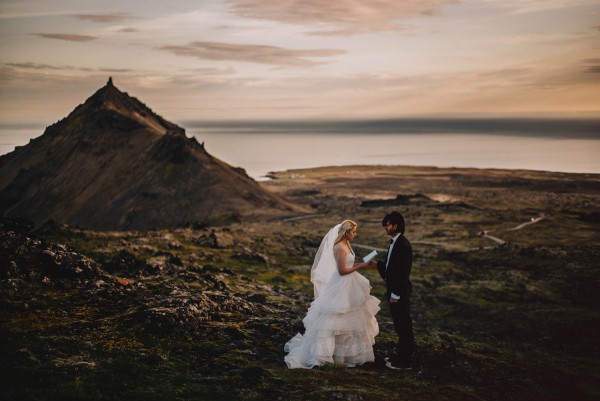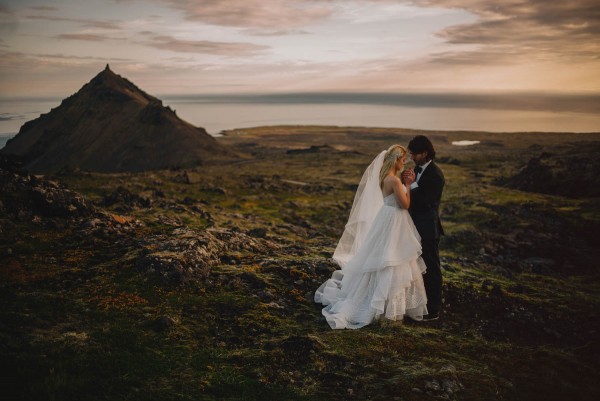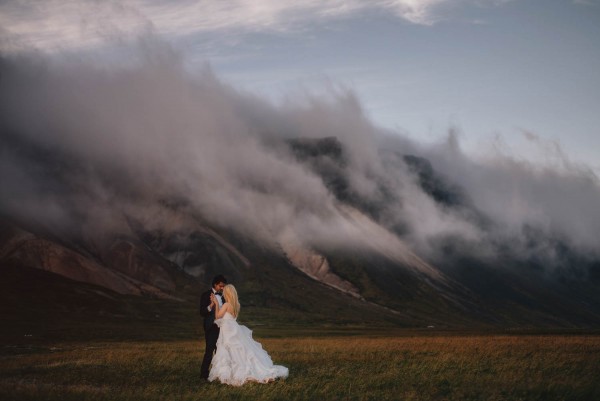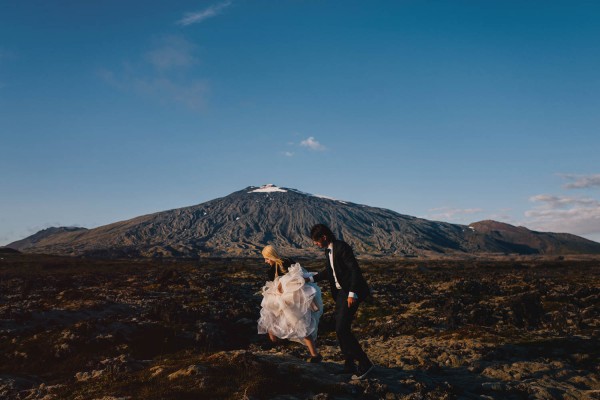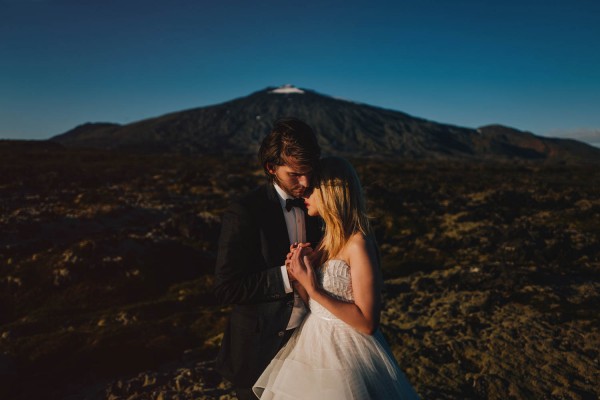 On Working with Gabe McClintock:
We knew the moment we saw Gabe's portfolio we wanted to work with him and only him. We put all of our trust in Gabe and his talent. We made it clear to him from the first Skype meeting that we respected and trusted his art. We trusted in his vision and that made it very relaxing for us. And it was very romantic being there, sometimes we felt like we were completely alone. Although, we were cold, it was very sweet being in each other's arms and those candid moments where we just held each other made for some of the best photos. It was very real and honest. I think the photos show a lot of authenticity. We were very confident we would get along wonderfully with Gabe because we had a couple of Skype sessions long before we met. The energy was just great. He was very easy to work with and it was really more like he was an old friend we haven't seen in a long time. In the car driving through either northern or southern Iceland, we got to talk a lot about life, kids, marriage, careers, and all sorts of things. It was spectacular!
The Wedding Team:
Photography – Gabe McClintock Photography
First Wedding Dress – LOHO Bride
Second Dress – Hayley Paige via Janene's Bridal
Bridal Accessories – La Vie En Blanc
Bridal Shoes – Badgley Mischka, Sam Edelman
Groom's Apparel – J.Crew
Rings – Chabo's Jewelry Inc
A special congratulations to Rania and Mauricio on their incredible Iceland elopement! For more of Gabe McClintock's Iceland wedding photography, be sure to check out Sarah and Josh's majestic Icelandic elopement.