Forget the long, flowing gown and show off your legs with a short number on your wedding day. Long dresses are heavy, confining, and can be difficult to dance in if you're a mover and a shaker (like me). Here are some of our favorite styles to help you decide which short dress to rock on your wedding day. Remember, whatever dress you choose should make you feel both beautiful AND comfortable.
1. Sweet Lace Overlay
Simple and feminine, a lace overlay adds grace and refinement to any short dress.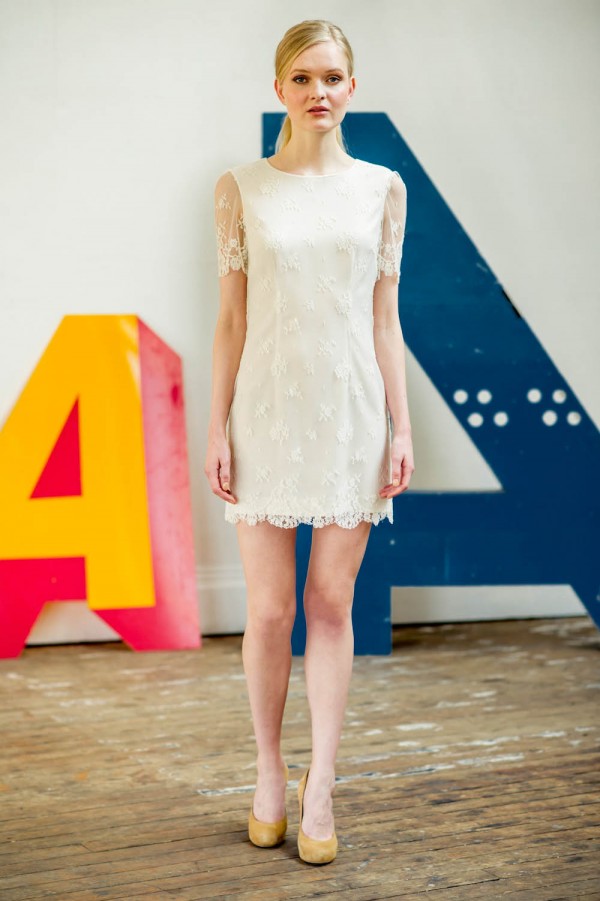 Photo by Thierry Joubert, from PRETTY DAYS
2. Sleeveless and Form Fitting
Show off those toned arms and beautiful figure with a dress that hugs your curves in all the right places.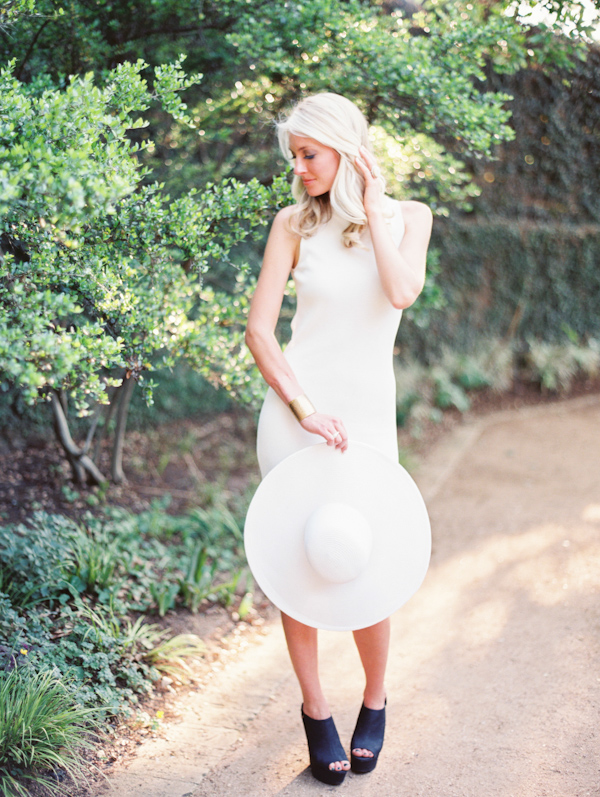 Photo by Taylor Lord Photography
3. Bohemian with Sleeves
Looking for a spunkier feel? Long sleeves always add a bit of mischief to any short dress. You can add more personality with embellishments, fringe, etc.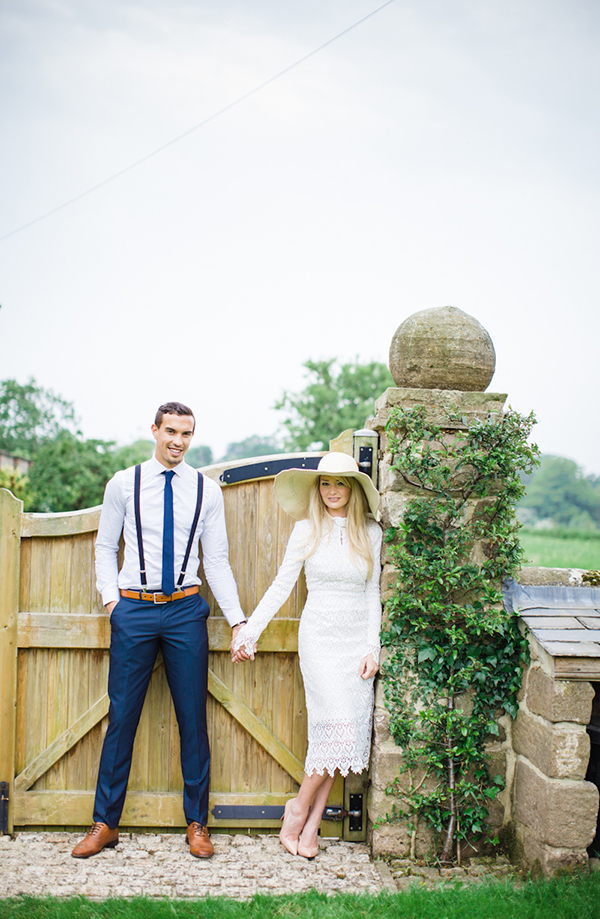 Photo by Cat Hepple Photography
4. Preppy and Chic
Love pearls and bows? Choose a dress that pays homage to the 1950s with a wide bottom, cutesy details, and a fitted top.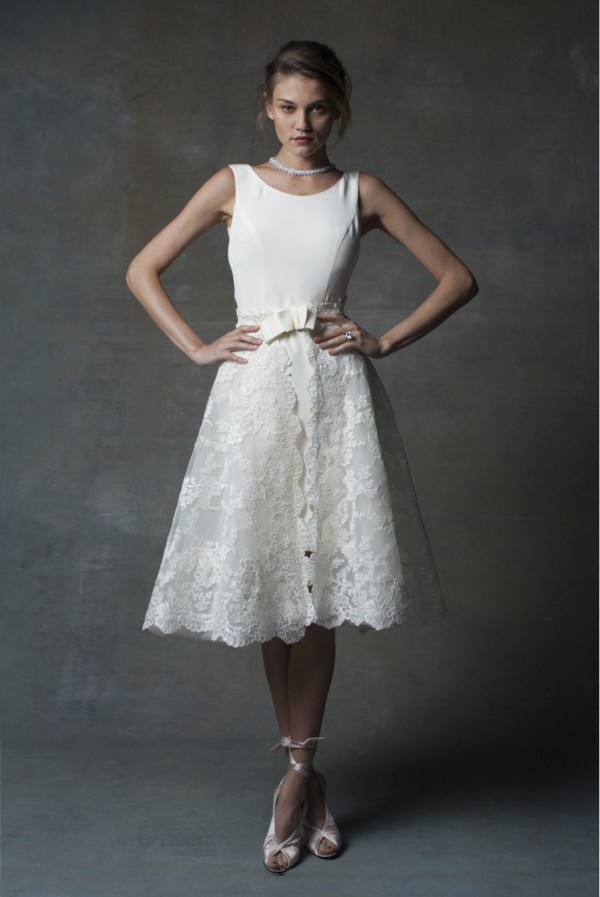 Photo by Isabelle Armstrong
5. Silky Smooth
For the adventurous type, a silk dress can add a sultry vibe to your short dress.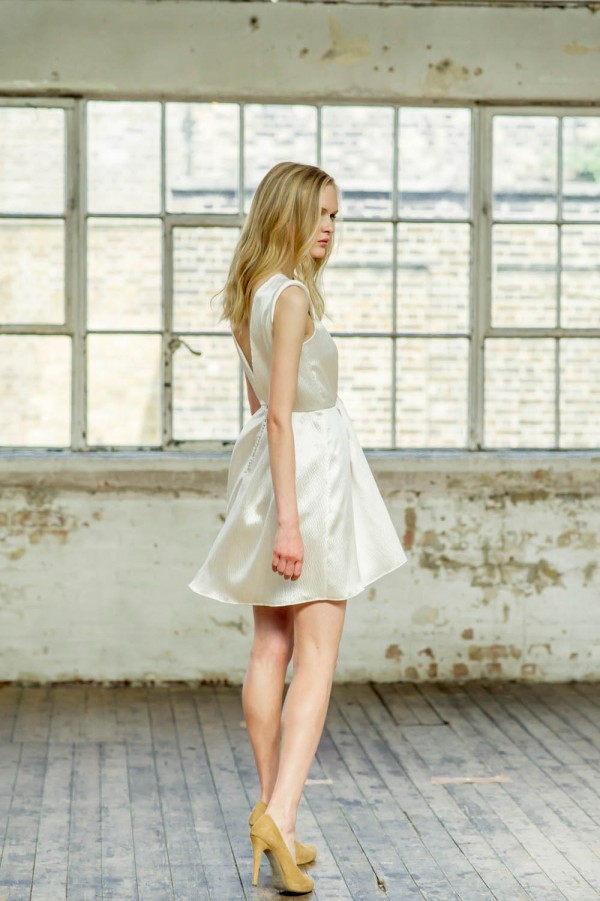 Photo by Thierry Joubert, from PRETTY DAYS
If you are dead set on wearing a long gown for your ceremony, perhaps changing to a short wedding dress for your reception is the way to go.
For more fashion inspiration, take a look at our Fall 2014 Fashion Forecast post!