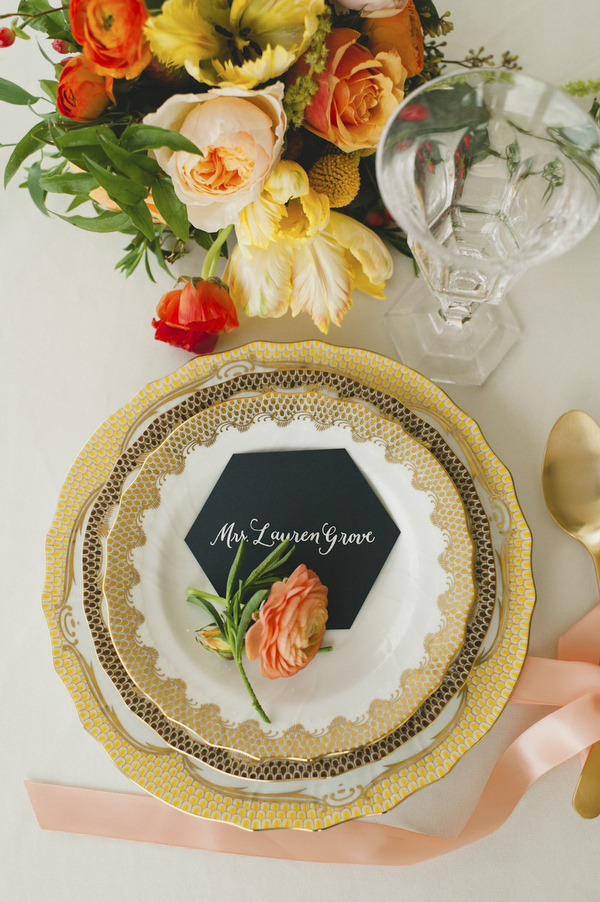 Spindle Photography put together a gorgeous inspiration shoot for Every Last Detail and I loved it so much, I knew I needed to share it with our Junebug readers too! Inspired by the geometry of hexagons and the sweetness of honeycomb, Kelly Dellinger Events and the rest of the team went above and beyond to create something really special. Charming and unexpected, these inspiring details fit with all styles; so whether your wedding is vintage, classic, eclectic, or modern, there is something here for you and it's all absolutely beautiful!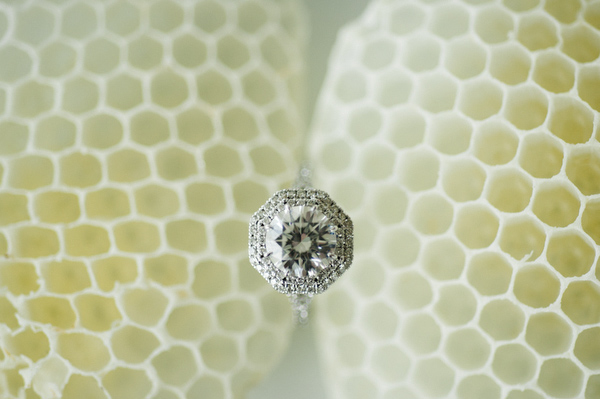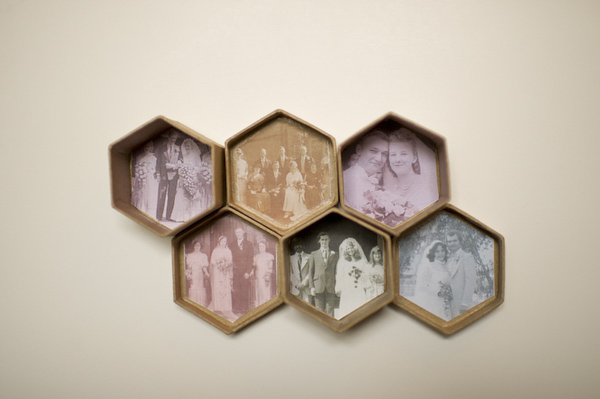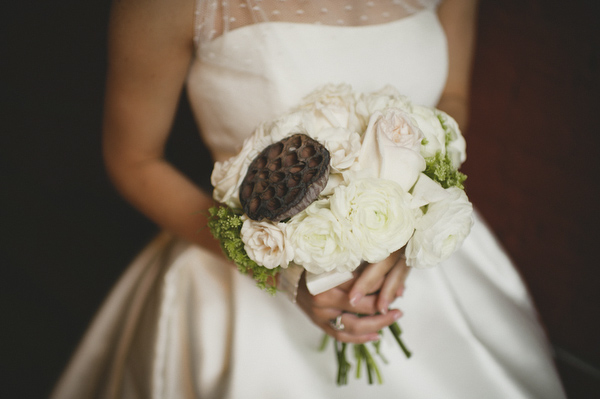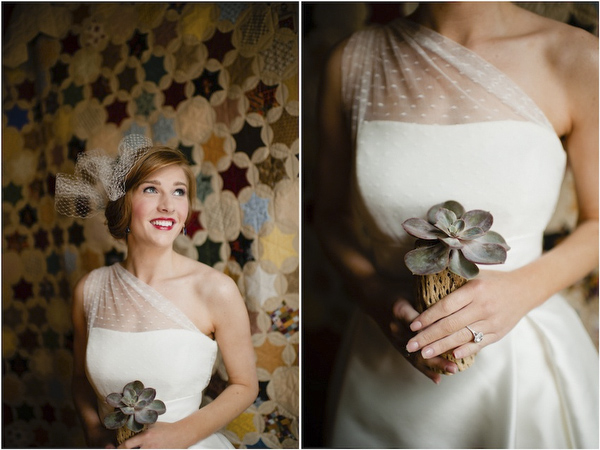 The hexagon shoot was first dreamt up as a response to a Call for Mini Inspiration Shoots from the blog, Every Last Detail. With geometrical patterns growing in popularity, and a love I've always had for bees, I started to form some ideas for incorporating honeycomb and hexagon patterns in wedding design, and from there we took off. With the help of Pinterest and Google and quite a few shopping trips and crafting days, I worked with Kelly Dellinger Events and our wonderful vendors to create a few distinct looks to incorporate honeycombs and hexagons into any style wedding, from classic to modern, rustic, vintage, and eclectic.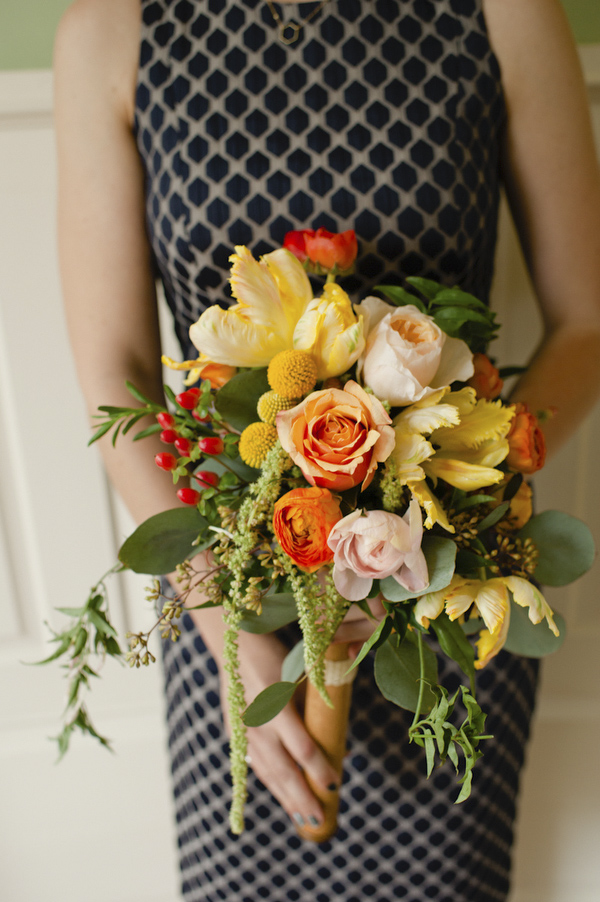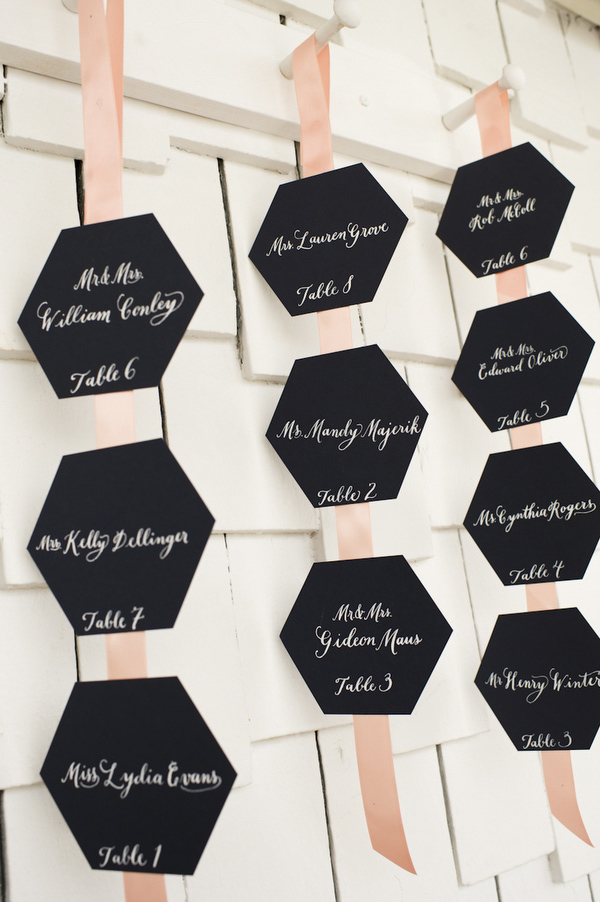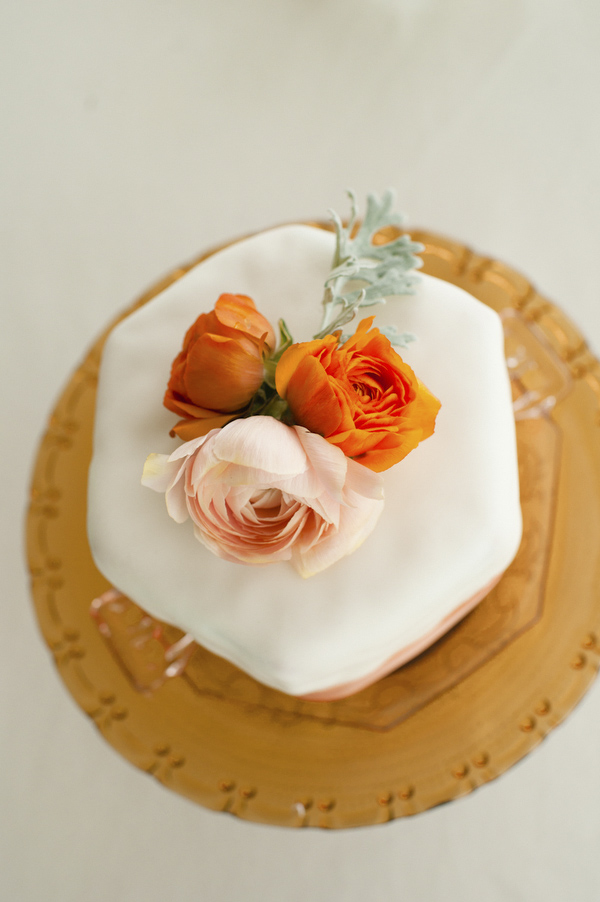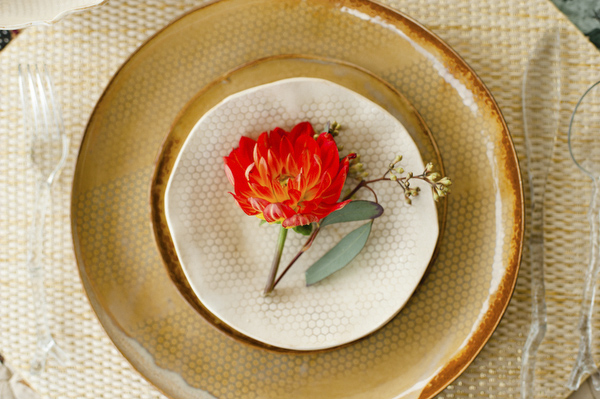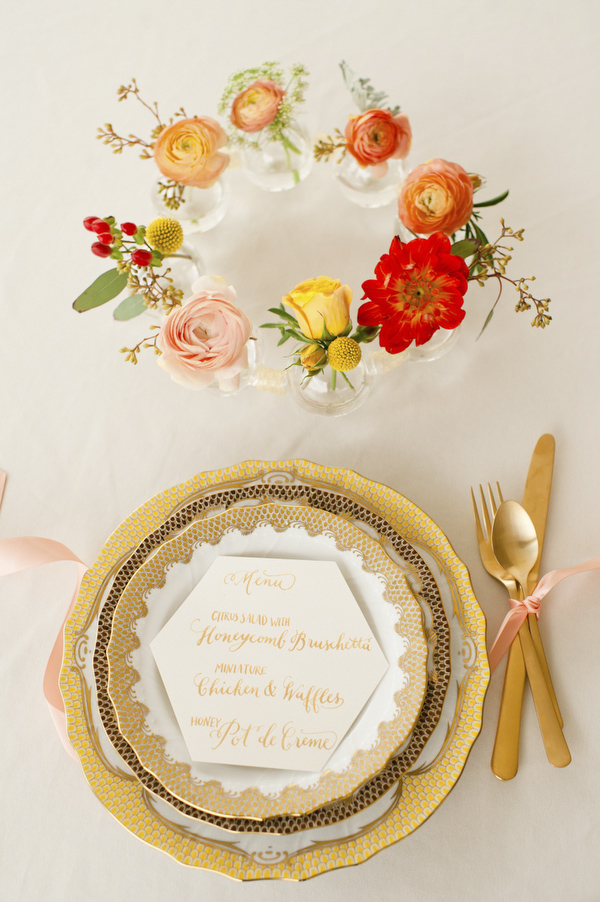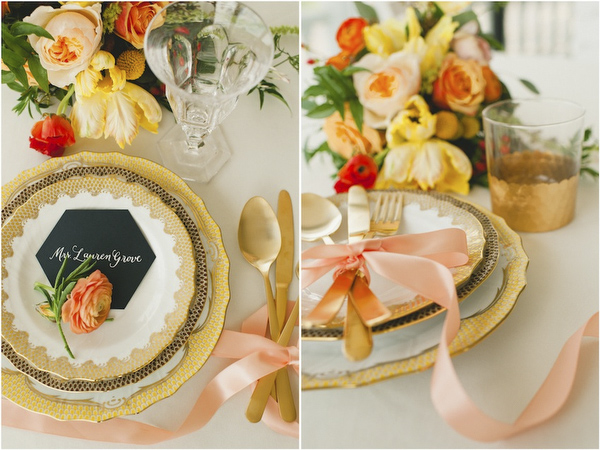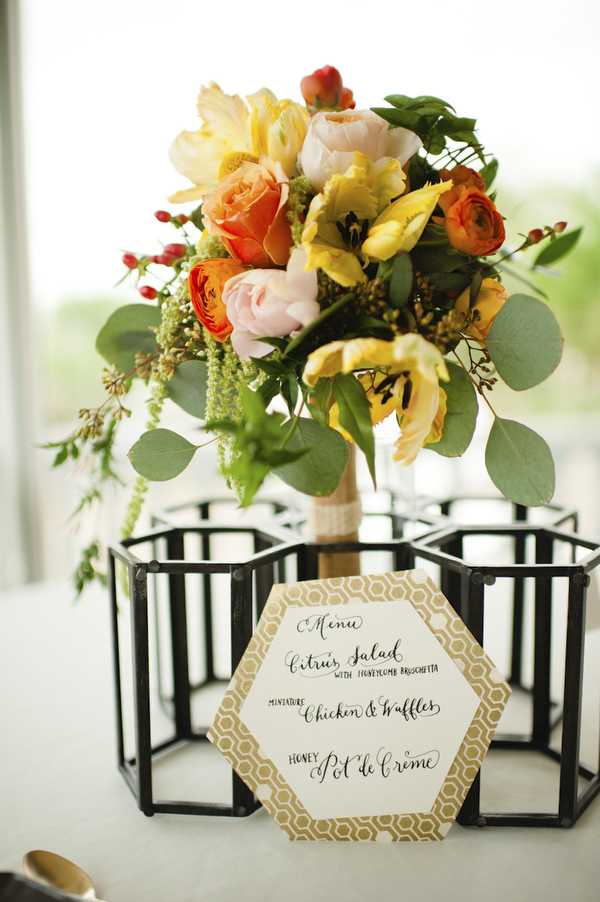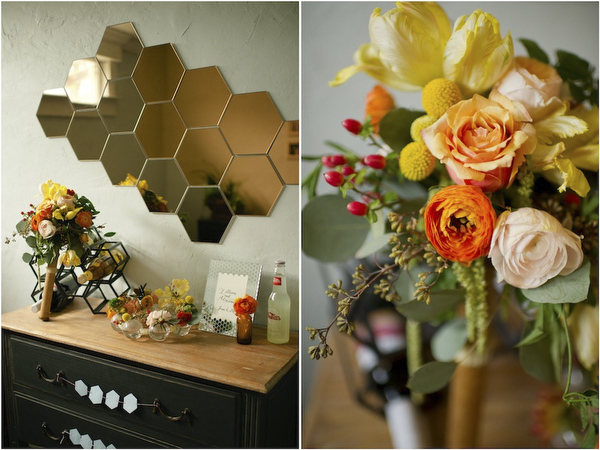 Some of my favorite elements were the octagonal halo engagement ring (not a hexagon, but still crazy gorgeous and I definitely wore it around the house after I picked it up!), the gold china place settings with the gold flatware, the bouquet with a spindle (just for me!) and beeswax wrapped around the base, the terrarium centerpiece with flowers inside, and the rustic tablescape with a hexagon quilt, honey lemonade, and the perfectly imperfect honeycomb imprinted plates.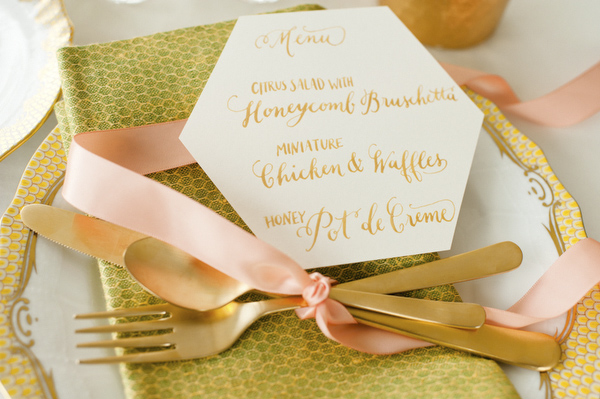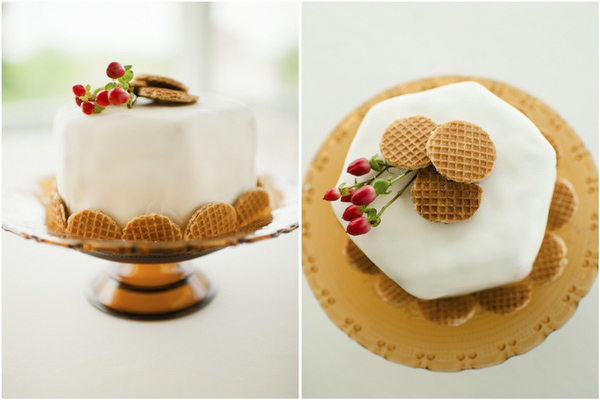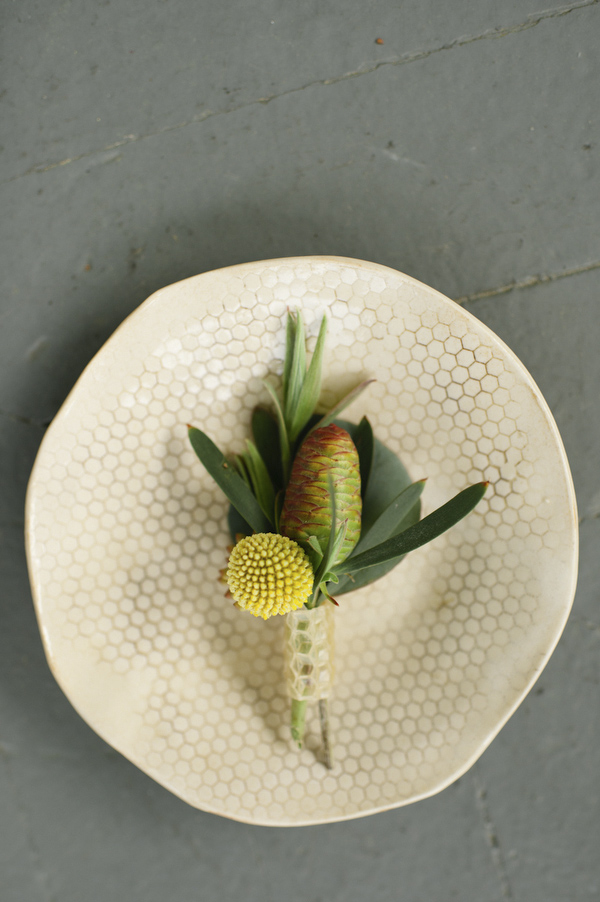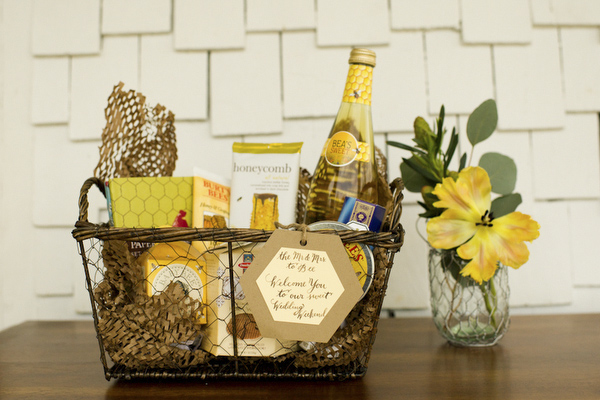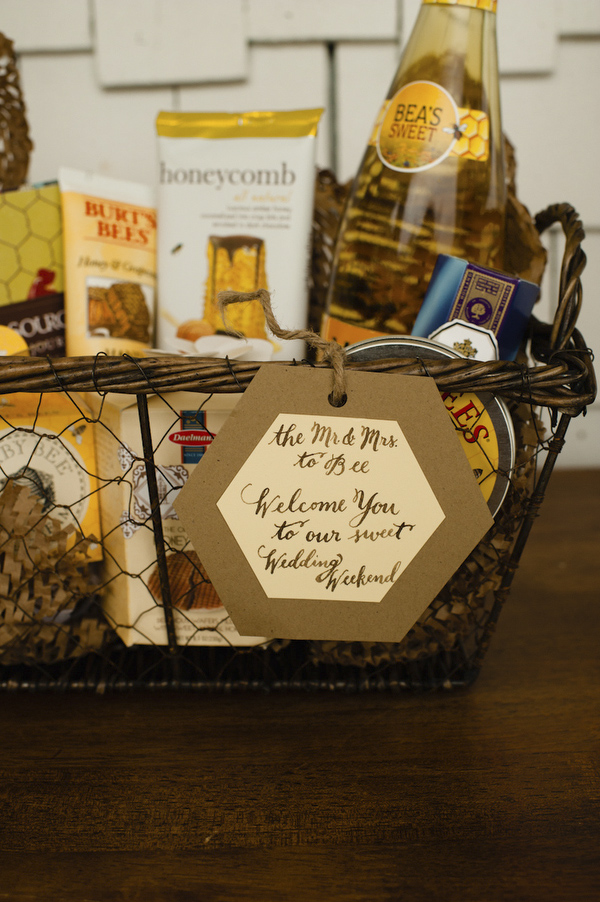 Since the shoot I've still been seeing hexagons everywhere, and I love all of the possibilities for honeycomb weddings! I love that a geometric shape can be used throughout without feeling too theme-y. Even if you just selected to do an invitation or menu in a hexagon shape, a hexagon shaped cake, or a honey themed guest basket, these elements can make a large visual impact. The hexagons in the quilt, the hexagon pattern of the lace, and the china patterns were all really subtle but I kind of love that, it almost feels like a game to find the hexagons!
Thanks to Spindle Photography, Kelly Dellinger Events and all the rest of the Inspiration Team! See more of this creative and inspirational photo shoot on Spindle Photography's blog.
The Inspiration Team:
Photographer: Spindle Photography
Styling & Planning: Kelly Dellinger Events
Florals: Hothouse Design Studio
Place Settings: Table Matters
Bride Model: Elisabeth Oliphint
Hair & Makeup: Kaley Schwab
Clothing & Accessories: Molly Green Boutique
Bride's Dress: White Dresses Boutique
Calligraphy: Kelly Cummings
Octagonal diamond ring: Diamonds Direct
Nashville Florals: Lauren Marie Atkinson Designs
Real Honeycomb: We Three Beeks in Birmingham, AL
Locations: Rucker Place, Molly Green