Here we are on our last day of Holiday Giveaways, and today's prizes are all super fun wedding planning tools and extras. From helping you stay organized while you plan to saying thank you to your loved ones after the fact, we've got treats for every step of the way. Today's lucky winner will receive…
– A $50 credit with Cut the Cake Designs so you can choose your favorite modern guest book
– Two wonderful wedding planning tools from Mindy Weiss: the The Ultimate Wedding Organizer and the Mindy Weiss Bridal Emergency Kit
– Lovely letterpress thank you notes from Ephemera Custom Letterpress & Calligraphy
– Darling party favors from Acme Party Box Company, perfect for a wedding, engagement party, rehearsal dinner or day after brunch
To enter to win leave us a comment here letting us know what parts of your wedding planning have been the most enjoyable and the most challenging so far, and if you have any words of advice for your fellow brides. We'll accept entries all day long, and randomly choose our winner this Friday, December 24th. Good luck everyone, and thanks for entering!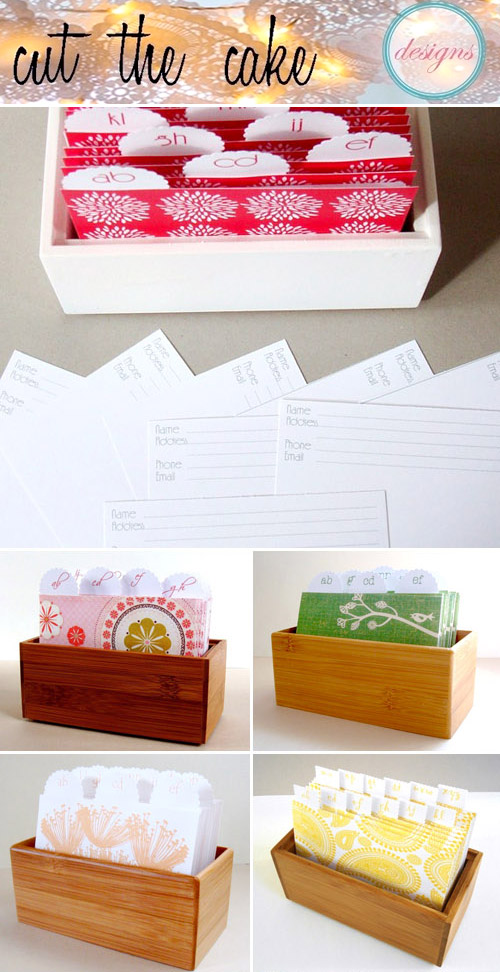 Cut the Cake Designs makes fun recipe card and Rolodex style guest books in fabulous color and prints that are sure to liven up your wedding decor and make for cherished keepsakes. Today they're generously giving away a $50 credit to their online store so our winner can choose the guest book color and design that will best match their wedding day. Love it!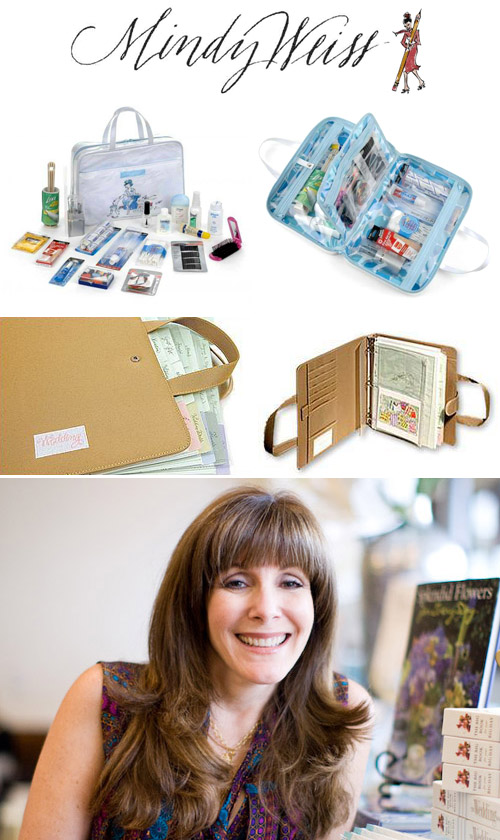 If you pay any attention at all to celebrity weddings, you're sure to know the name Mindy Weiss. Wedding planner to celebs like Gwen and Gavin, Ellen and Portia and most recently Nicole Richie and Joel Madden, Mindy and her team can plan a party like nobody's business! Today Mindy is sharing two of her very own wedding planning products – her The Ultimate Wedding Organizer and Bridal Emergency Kit, both of which we think would come in handy for every bride, celebrity or otherwise! Thanks Mindy!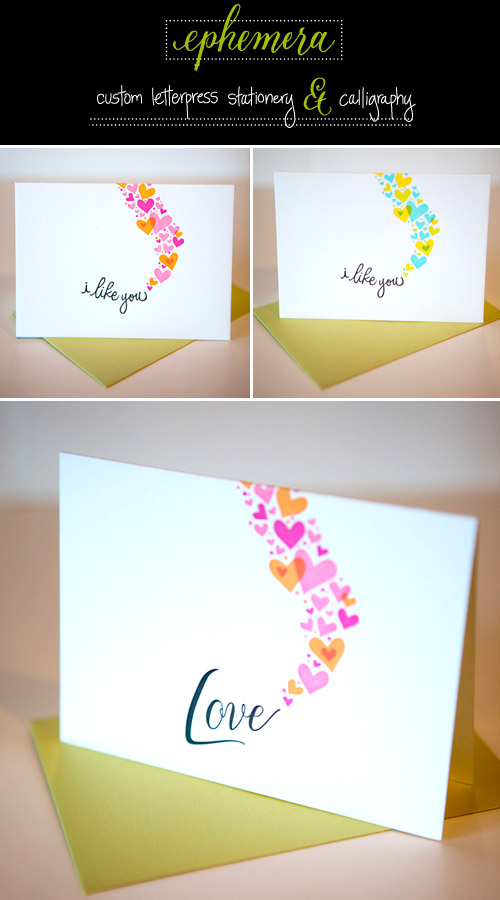 With all the lovely gifts and help you'll receive throughout your wedding planning, we think you can NEVER have too many thank you notes on hand, and these are just about as sweet as they come! Ephemera Custom Letterpress & Calligraphy created these "Love" and "I like you" letterpress notes and is giving away a set of each to today's lucky winner. Be sure to check out the Ephemera website to see even more of owner Tara Bliven's whimsical wedding designs.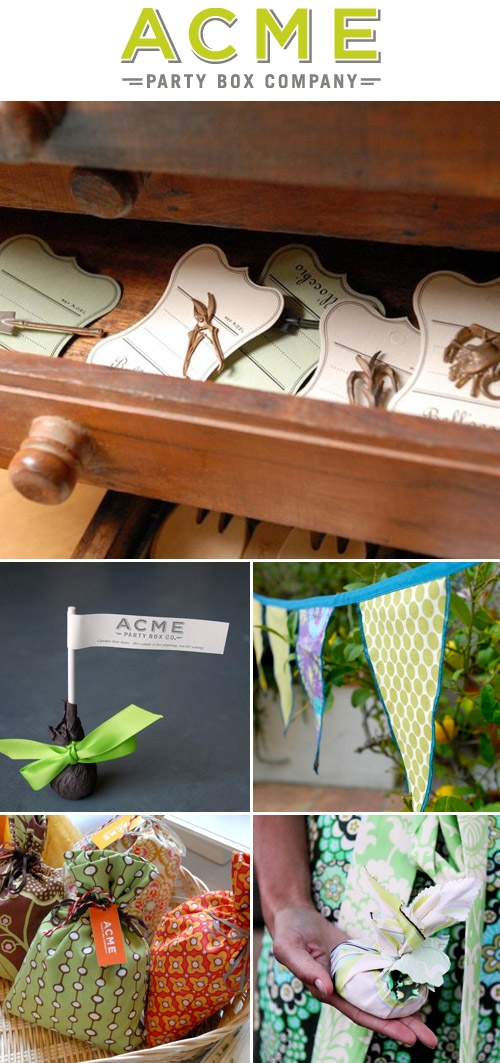 One of the most fun parts of wedding planning has got to be choosing the decor theme and details for all of your wedding events. We love the Southern California and online shop the Acme Party Box Company for all the wonderful ideas and products they have available, no matter what kind of party you're throwing. Today they're giving our lucky winner a selection of their most popular party favors – Lavender Sachets, Garden Seed Pops, Garden Lapel Pins, Organic Soaps, and their adorable fabric Flag Bunting. Nice! Visit www.AcmePartyBox.com to find your own version of party hostess heaven.
Don't forget to also enter to win our Fashion, Food and Beauty giveaways here on What Junebug Loves, and our Photography Giveaway on Photobug! And thank you ever-so-much to Cut the Cake Design, Mindy Weiss, Ephemera Custom Letterpress and Acme Party Box Company for today's giveaway prizes!