Wedding planning involves lots and lots of details and decisions, so having great ideas, tools and resources at your finger tips can truly be a lifesaver. To help you plan your wedding-loving hearts out, we've got a great selection of items to give away today, the final day of our Holiday Giveaway Week! One lucky Junebug winner will soon receive:
– A Selection of Organic Chocolate Wedding Favor Confections and Your Choice of a Beer of Wine Chocolate Pairing Kit from Theo Chocolate
– A NeatDesk Desktop Scanner and Digital Filing System
– A Copy of Junebug's Book, Planning Your Wedding: A Step-by-Step Guide to Creating Your Perfect Day
Read on to learn more about each item, and to enter to win just leave us a comment here telling us what parts of your wedding planning you're most enjoying, and what tools have been especially helpful. We'll accept entries for the rest of the week and over the weekend, and choose our winner randomly on Monday, December 19th, 2011.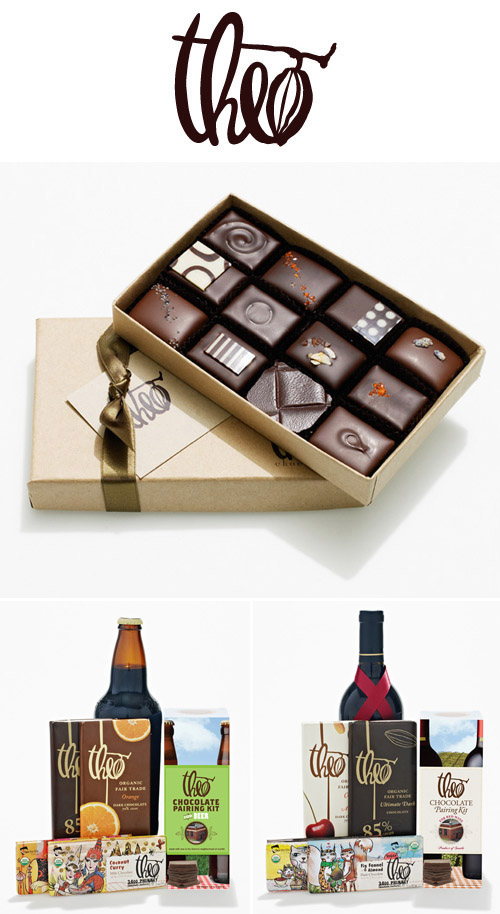 Theo Chocolate is one of my favorite businesses here in Seattle, or anywhere for that matter. Obviously because they make incredible chocolate (seriously, it's insanely good!) but also because they are head-over-heels passionate about being environmentally and socially responsible while they do it. Theo is the first and only organic and Fair Trade chocolate factory in the country, which means they use only pure ingredients that are grown sustainably, they source ingredients locally whenever possible, they partner with their growers to ensure they earn a living wage and have access to education for their families, and they use green energy sources and sustainable packaging and printing methods. Nope, they're not messing around! So if you're looking to include chocolate as a wedding favor, gift, or dessert at your wedding, Theo offers a delicious way to do it while incorporating an element of true eco-friendliness at the same time! For today's giveaway, Theo is generously giving our winner a selection of their chocolate confections which are perfect for wedding favors, dessert tables, welcome bags and thank you gifts, as well as your choice of a Beer or Wine Pairing Kit. These pairing kits come with enough chocolate for six people to taste with their favorite beers and wines, and instructions on how to put together your party. What a fun thing to do at a shower, rehearsal dinner or bachelor/ette party, or to give as a thank you gift to your foodie friends!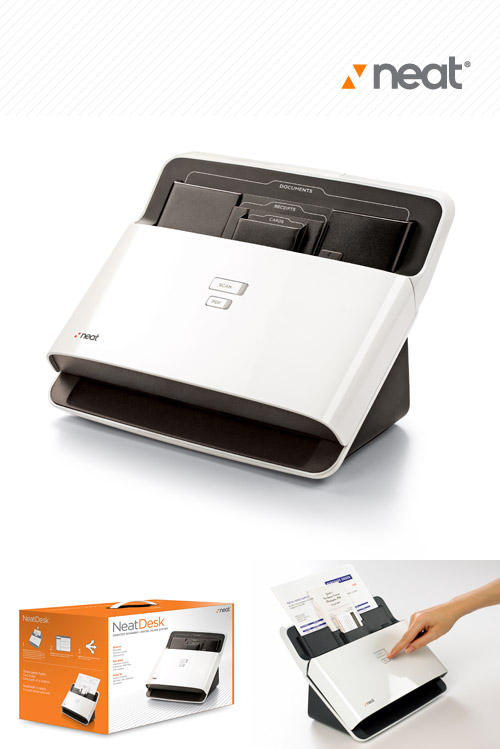 While you're wedding planning, no doubt you're collecting inspiration and information from every which way. So much happens online and electronically these days, but what about all those brochures and business cards you've collected, the gorgeous magazine pages you've pulled out to save, or the photos of your parents and grandparents on their own wedding day that you find so much inspiration in – how do you easily bring those together with the digital images and information you're finding on websites, blogs and Pinterest? Well, an easy answer to that question is NeatDesk. NeatDesk allows you to scan your images, magazine pages, and other visual inspiration with the push of a button and save them in a super organized digital filing cabinet. You can also scan all your receipts, brochures and vendor contracts so they're saved in one central, secure location, and ready to easily turn into budget spreadsheets and reports. Even other existing digital files can be imported into NeatDesk's software, where all the key information is extracted and made searchable to you. What technology can do! And the lovely people at NeatDesk are excited to help one of you try it out, so they're giving our winner a complete NeatDesk Desktop Scanner and Digital Filing System. Pretty cool!

A few years back the Junebug team wrote a book all about wedding planning, Planning Your Wedding: A Step-by-Step Guide to Creating Your Perfect Day. It's filled with stunning images from loads of amazing photographers, plus super helpful wedding planning information on everything from your ring to your venue to your fashion and your honeymoon. No topic was left untouched so that it would be a super valuable tool for any couple planning their wedding. Of course, we had to include a copy in today's giveaway!
Thanks for playing along all throughout the week! You have until Monday the 19th, so don't forget to enter yesterday's Personalized Designs Giveaway, Wednesday's Groomsmen's Gifts Giveaway, Tuesday's Bridesmaids' Gifts Giveaway, Monday's huge Bridal Fashion Giveaway, and all the photography related giveaways going on over on Photobug!