As every bride knows, bridesmaids' gifts are a must and today's giveaway winner will be able to thank their girls with some pretty sweet swag! The winner of today's bridesmaids' gift giveaway package will receive:
Check out the glorious goods from our three featured shops, and to enter to win just hop over to their websites and leave us a comment here telling us what you love most about these gifts. We'll accept entries for the rest of the week, and choose our winner at random next Monday, December 23th, 2013. Happy Holidays everyone!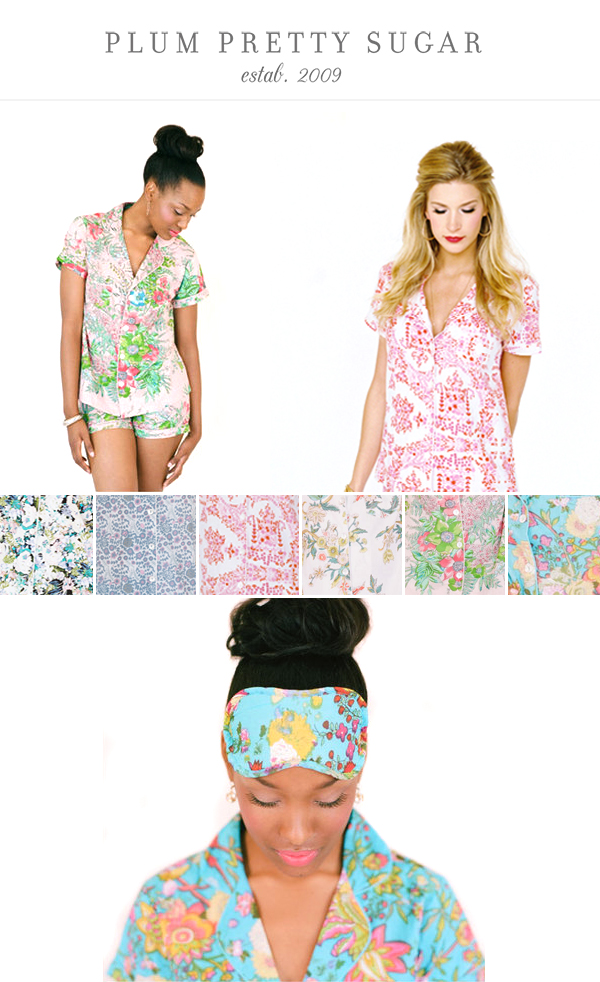 Two Pairs of Shortie PJ Sets from Plum Pretty Sugar
The perfect gift for your fabulous ladies in waiting, these floral ensembles of teeny tiny shorts and button down tops are made of the softest cotton voile. So very lovely for lounging the morning of the wedding and will make for some adorable getting ready shots! Plum Pretty Sugar is giving away two sets of these shortie PJ sets, available in seven floral prints.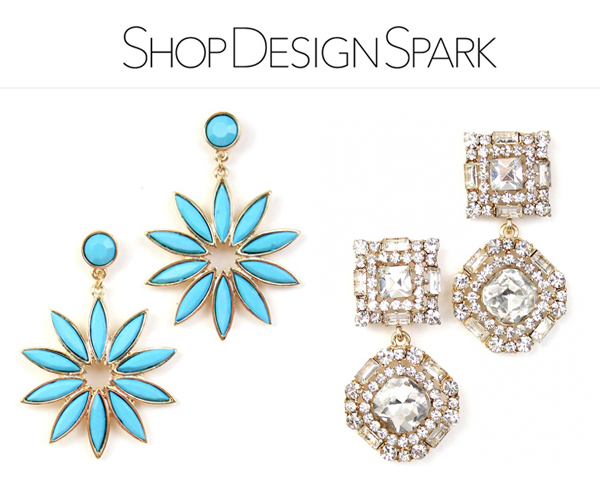 Two Pairs of Earrings from Shop Design Spark
Shop Design Spark is giving away one pair of Turquoise Starburst Earrings and one pair of Ella Diamond Earrings. What girl doesn't love receiving jewelry?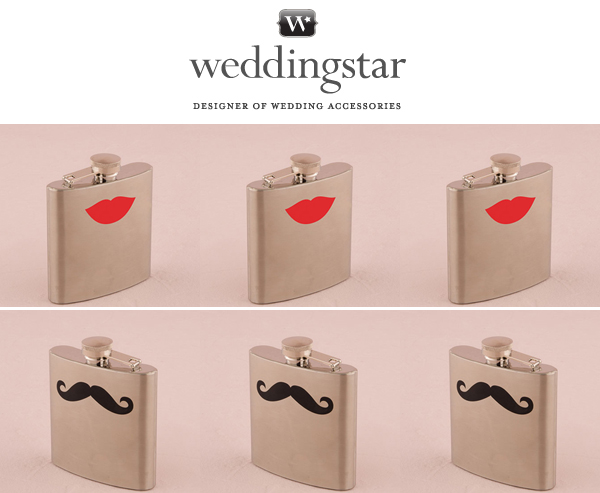 Set of Six Flasks from Weddingstar
Now these are just adorable! Weddingstar is giving away three lipstick flasks and three mustache flasks, perfect for both your girls and your guys!
We hope you are loving all the fabulous goodies we have in store for you this week – be sure to leave us a comment and enter to win every day! Seasons greetings to one and all!