Our Junebug Holiday Giveaway week happily rolls on, and today we're all about Beauty! On your wedding day you want to look and feel your healthiest and most beautiful, and who couldn't use a little help in getting there? For one lucky winner that will be exactly the case when they win:
– A Here Comes the Bride Makeup Kit from Orglamix Organic Mineral Makeup
– A gift set of luxurious handmade soaps from Sweet Olive Soap Works
– A Home Ambiance Diffuser in Sandalwood Amber from Antica Farmacista
Read on to learn more about the prizes and to enter to win leave us a comment here telling us about the beauty products, philosophies and little luxuries you swear by or are excited to try out in preparation for your wedding day. We'll accept entries all week long, and randomly choose our winner this Friday, December 24th. Good luck readers! I can't wait to hear all your beauty ideas and recommendations!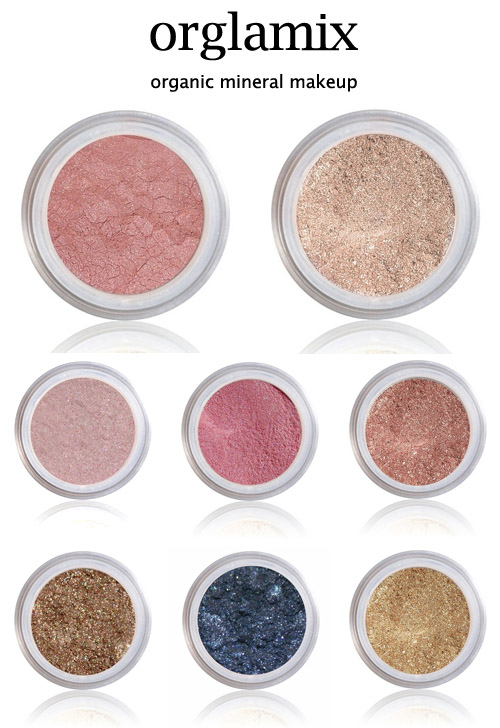 Orglamix makes organic mineral makeup in every variety and shade under the sun, and because it's without any chemicals or artificial fragrances or dyes, it's easy to wear for every skin type. We love its slight shimmer and light-weight feel which would be perfect for that glowing bridal look! The Here Comes the Bride Makeup Kit includes 1 Pure Organic Mineral Glow in Toss the Bouquet, 1 100% Pure Organic Mineral Blush in Rosy Future, and 3 100% Pure Organic Mineral Eye Colors in Champagne Toast, Honeymoon Sweet and Frosting on Taupe. Thanks Orglamix!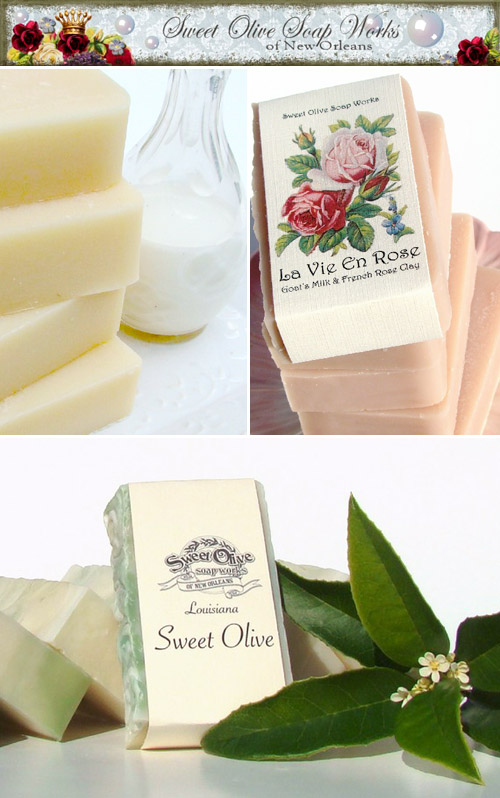 In my humble opinion there is nothing like a good bar of soap, and Sweet Olive Soap Works, a New Orleans soap company, lovingly makes luscious handmade soaps with traditionally nourishing and local ingredients. Skin healing fruits, flowers, and herbs gathered from their organic garden are combined with ingredients like olive oil and goat's milk to naturally promote healthier, happier skin. Heavenly! Today's giveaway gift set includes bars of La Vie En Rose, Auntie Bellum's Magnolia and Goat's Milk, and Louisiana Sweet Olive Blossom soaps. A perfect gift for yourself or your bridesmaids!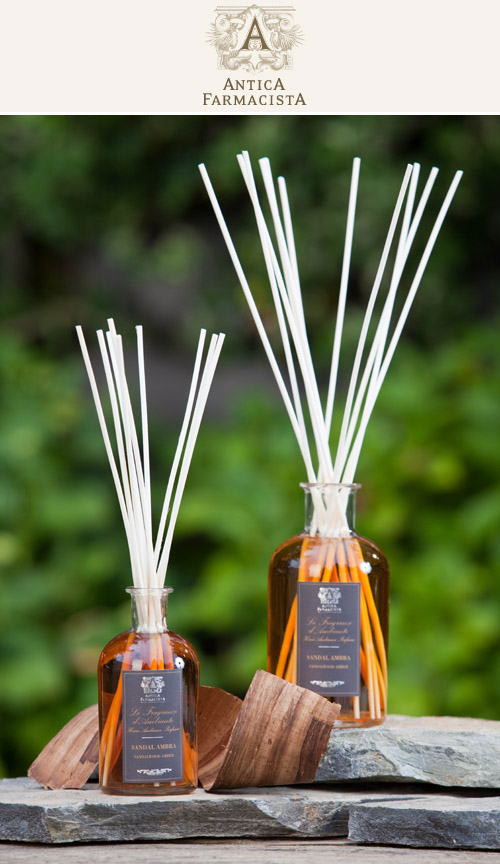 Beauty doesn't just apply to your body, but to your surroundings as well. For a beautifully scented home, we love the Home Ambiance Diffusers from Antica Farmacista. Simply set out one of the lovely antique-inspired apothecary bottles and the scent in the oil is wicked up through the wooden sticks and into the air. No muss, no fuss! Today's winner will receive a 250ml bottle of their newest scent, Sandalwood Amber – a complex and warm fragrance rooted in rich sandalwood with notes of soft amber, musk and vanilla bean.
A very special thank you to Orglamix, Sweet Olive Soap Works and Antica Farmacista for generously donating this giveaway. And readers, don't forget to enter to win the Fashion and Food giveaways from Monday and Tuesday on What Junebug Loves, and if you love photography don't miss out Photography Giveaway on Photobug!