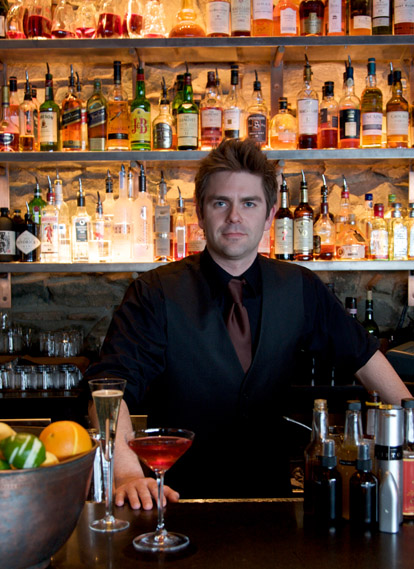 Oh yeah! The holidays are here, and we're all about celebrating the joys of the past year and all the excitement to come in 2010! And in our humble opinion, what's a party without a good cocktail?
Our friends at Seattle's ledgendary Canlis Restaurant (also an amazing wedding reception location!) have put together a collection of holiday cocktail recipes for all of us to enjoy- from super easy and booze-free to a concoction you may need to be a serious chef hobbyist to try, these cocktails are sure to bring joy to any celebration. No one does delicious quite like Canlis, and their incredible bartender James MacWilliams is here to show us how it's done. Take it away James…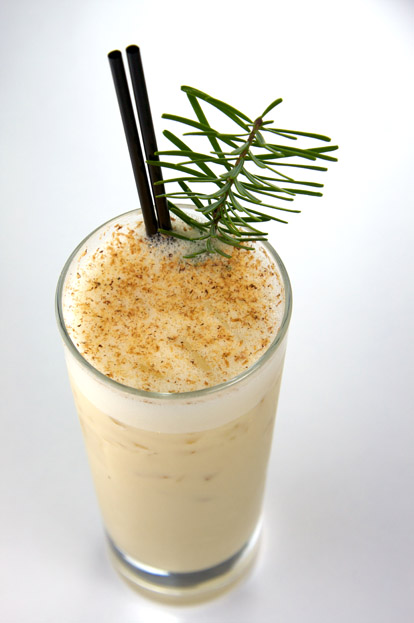 HIGHLAND EGG NOG
1 1/4 oz Famous Grouse Scotch
1/2 oz Benedictine
1/2 oz Zirbenz (Austrian Arrolla pine liquor)
1/4 oz Simple syrup
1/2 oz Cream
1 Whole egg
Separate egg and beat yolk and whites separately. Beat the spirits, syrup and cream into the whites and then add the yolk. Shake with ice and pour into a long drink glass. Top with freshly grated cinnamon and nutmeg and garnish with pine.
NOTE FROM JAMES: I created this just for Junebug to highlight the fun of creating cocktails for a special event. Many cocktails have more appeal to female guests and so I wanted a cocktail for December that might appeal more to men. We love to create drinks for weddings based on a wide variety of themes from color and season to nationality and taste.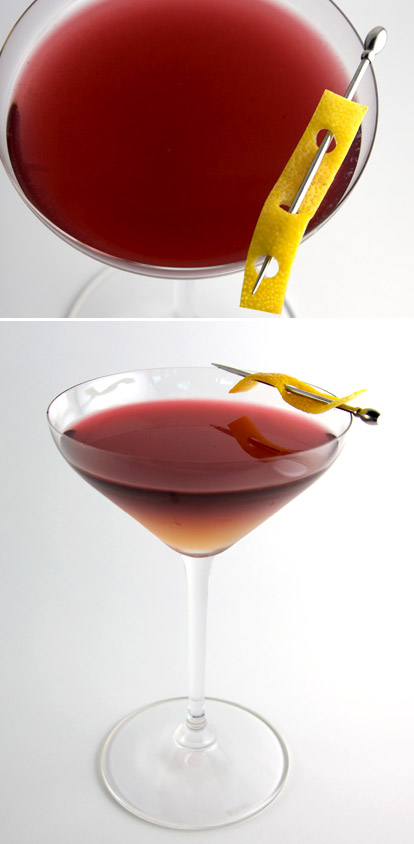 RED VELVET
By Jose Castillo?
2 oz choice of spirit?- vodka, gin, whiskey, rum or tequila
3/4 oz Simple Syrup?
3/4 oz Lemon Juice?
1/4 oz Cointreau?
Float of Infused Claret ?(To make infused wine use a bottle of Pinot Noir , 7 strawberries , 2oz St German , 1.5 oz Cointreau)
?Shake and strain spirits, juice and simple syrup
Float infused wine on top
Garnish with small lemon peel

RUBY CRUSTA (NON-ALCOHOLIC)
1oz POM pomegranate juice
1/2 oz Ginger Syrup
1/2 oz Lime
1 1/2 oz Rhubarb Dry Soda
Shake and strain in Martini glass with Sugar Rim, Lime twist garnish.
NOTE FROM JAMES: The Brandy Crusta was created in the 1850's by Joe Santini. It is the precursor to the most popular drinks today. The Lemon Drop, the Margarita, and the Cosmopolitan all take share origins in the Crusta. This is a non-alcoholic variation that still has all the fun of a high octane cocktail.
OUR LADY OF THERMIDOR
1 1/2 oz dry fly vodka infused en sous vide with strawberry**
1/2 oz Pineau de Charentes
2 dash Bitter Lemon Elixir
2 dash Campari
Float of Champagne
Sous vide carbonated strawberry garnish***
Shake vodka, Pineau de charentes, and two kinds of bitters. Strain into a cocktail glass and float champagne. (high acid preferably) Drop in carbonated strawberry for garnish.
NOTE FROM JAMES: Born Theresa Cabarrus in 1773 to a French born governor of the royal bank of Spain. Our Lady of Thermidor is a nickname given during the French revolution. She spent some years in the court of Louis the XVI before fleeing the revolution. Her character played a major role in one of the series of the Scarlett Pimpernel. This cocktail however is named not because of her role in the revolution but because of her choice in bath water. It is said that she was of incredible beauty and her secret, bathing in strawberry water. She felt that bathing in strawberry water was good for the skin and complexion.
**For the drink, one strawberry for every ounce of vodka is cooked sous vide for one and a half hours at 75 degrees Celsius in a bath of water. It works out to be 450g strawberry to 750ml Dry Fly vodka. So for poetic effect there is the essence of one strawberry per ounce of vodka. By using this technique I get a fresh strawberry flavor without the problems of a lengthy infusion namely time and earthiness. Furthermore, as a benefit I can extract the pectin from the strawberries at this temperature. The vodka ends up having a wonderful silky texture and body without sugary sweetness. Pineau de Charantes adds a touch more to the honey texture with peach and apricot undertones while Campari and Bitter Lemon Elixir add complexity and a touch of acid, only a dash of each. The bitter lemon elixir I have made with tinctures just for this drink. It is made of lemon, gentian, bay leaf, rhubarb, fennel, ginger, sage and caraway tinctures with just a hint of sugar and water. The cocktail is finished with champagne and carbonated strawberry.
***A note on carbonated strawberry garnish. I sous vide the garnish first to break down cell walls and release the juices. Then I charge them in an isi canister with co2. This adds an extra touch of effervescence to the cocktail. When the guest bites into the garnish the surprise is a bubbly rush of strawberry.