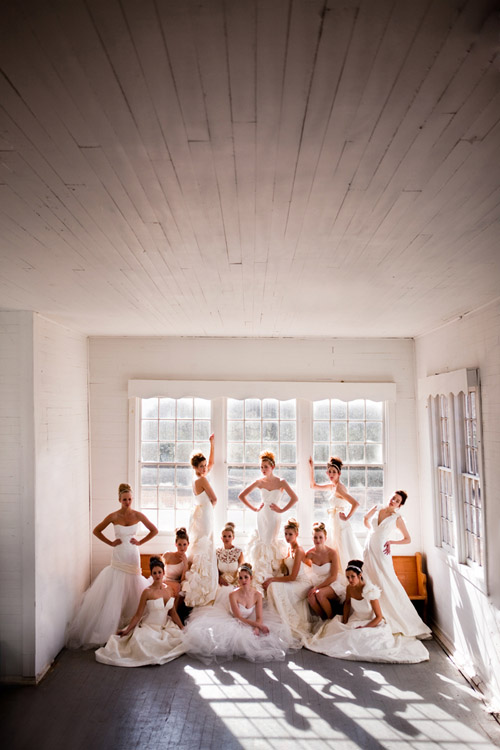 Heidi Elnora is a wedding gown designer based out of Alabama, and when I received these images of Heidi's 2011 collection from photographer Leslee Mitchell, I promptly fell in love with her designs. It's not just that this photo shoot is so fabulous (though it is! ooh la la, these photos!) it's that Heidi is following her passion and creating unique, well-made, fashion forward pieces personalized for every bride, and by doing so making her corner of the world a more beautiful and inspirational place. It makes me think, bravo to Heidi and to small business owners everywhere!
The 2011 Heidi Elnora collection was inspired by the French countryside, and each dress is hand-made by artisans in Alabama. Every dress has a first and middle name, in honor of a woman who has personally inspired Heidi – Callie Aldridge, Katie Grace, Bonnie Belle and Zaira Doll are a few of my personal faves! Enjoy these beautiful images, and then take a look at the Heidi Elnora website for more information about where to find her designs.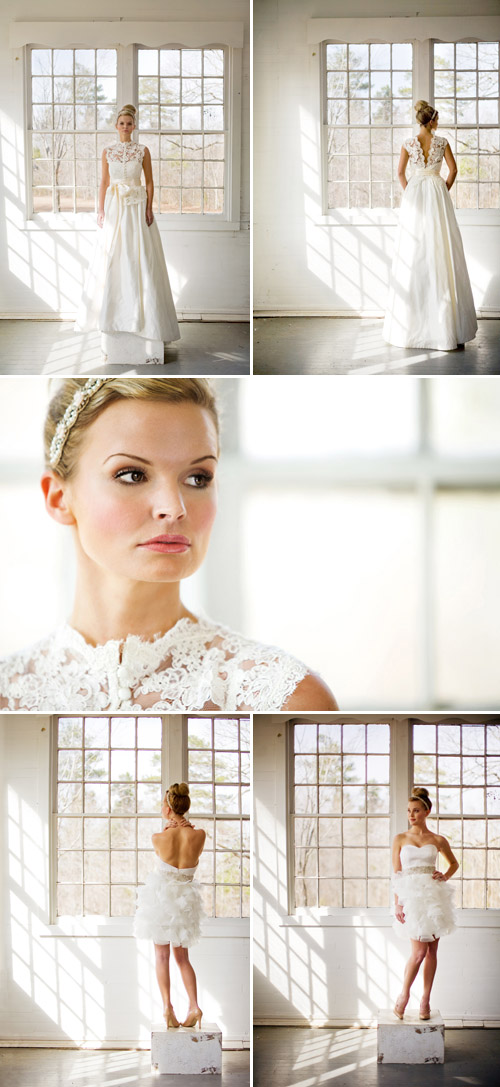 Want more? Check out this behind the scenes video below, filmed by Holloway Productions, to hear from Heidi herself and to watch the talented photographer Leslee Mitchell in action!
Photo Shoot Team:
Photography: Leslee Mitchell
Dresses: Heidi Elnora
Hair: HairTherapy
Makeup: Tour De Glam
Film: Holloway Productions
See more from this shoot on Leslee Mitchell's blog!