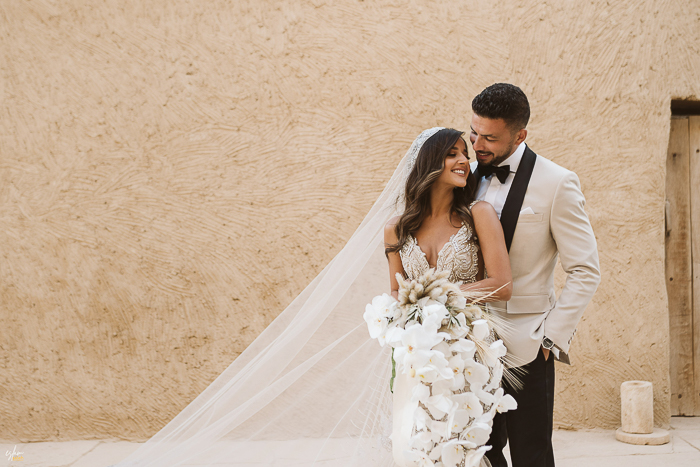 Your wedding day is one of the most memorable days of your life, so make it a multi-day party with your loved ones! That's what Anne and Ahmad did for their glam Egyptian oasis wedding at Adrere Amellal. After preparing for their special day with excursions and a decadent dinner, the couple said "I do" in a small ceremony followed by a dance party under the stars and a firework show.
With the help of planner Dina Iskander, the outdoor reception space was dressed up in an abundance of greenery and pampas grass, giving it a glitzy yet earthy aesthetic. It paired beautifully with the venue's palm trees and desert facade. But it's not just the decor we're drooling over. Anne–an haute custom gown designer–created her own mermaid wedding gown, with beautiful intricate beading. Oh, and she also designed her rehearsal dress and her bridesmaids' dresses too?
If you're planning your own over-the-top destination wedding and you're looking for some inspo, you're not going to want to miss these gorgeous photos captured by Eslam Saleh.
The Couple:
Anne and Ahmad
The Wedding:
Adrere Amellal, Siwa Oasis, Egypt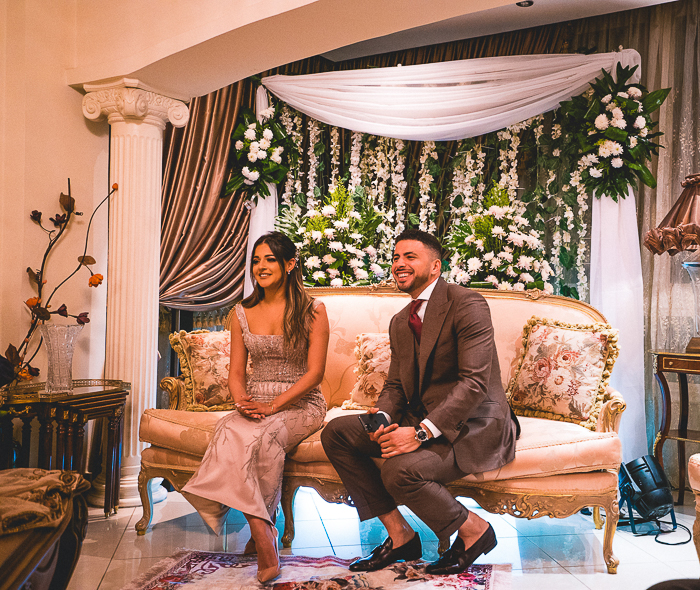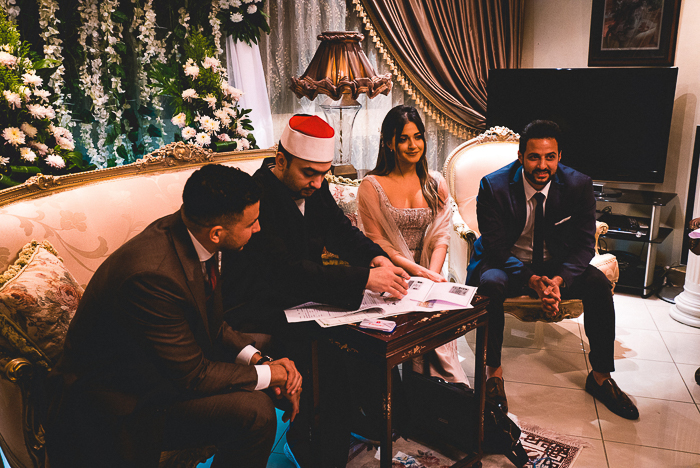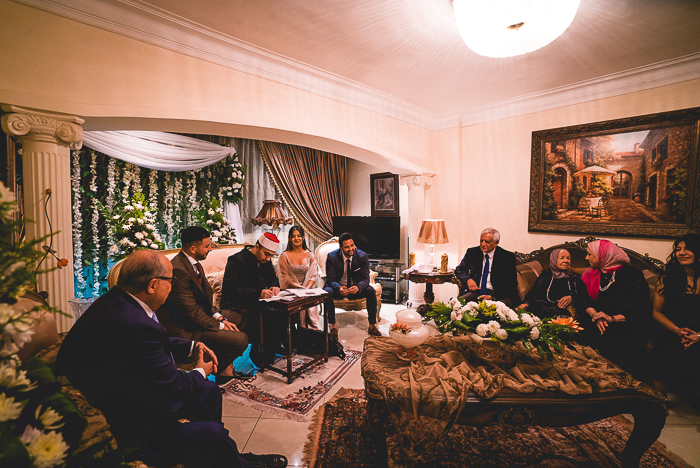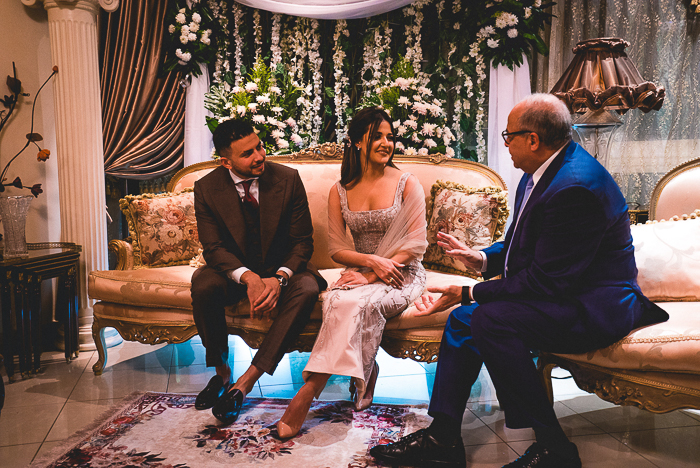 A Glimpse Into The Glam Oasis Wedding Weekend Festivities
The wedding took place over two days in the Siwa Oasis, a remote city in the western desert of Egypt. The pre-wedding day included a 4×4 caravan excursion into the Great Sand Sea, natural cold and hot springs, sandboarding, and traditional Siwan tea at sunset. The pre-wedding dinner and the wedding took place at the Adrere Amellal Eco-Lodge.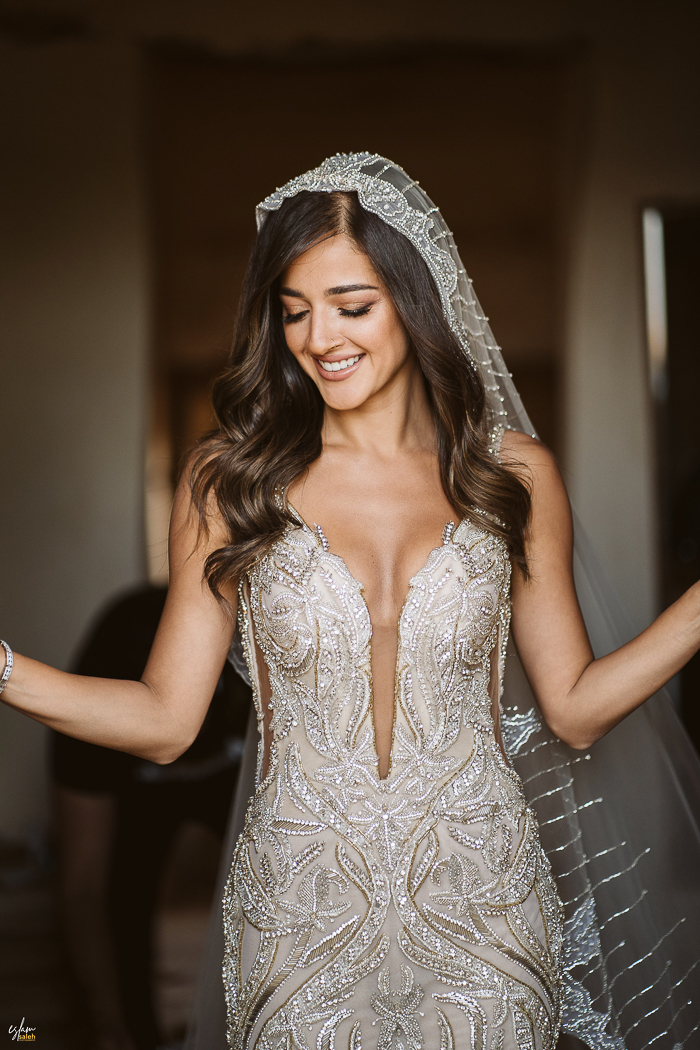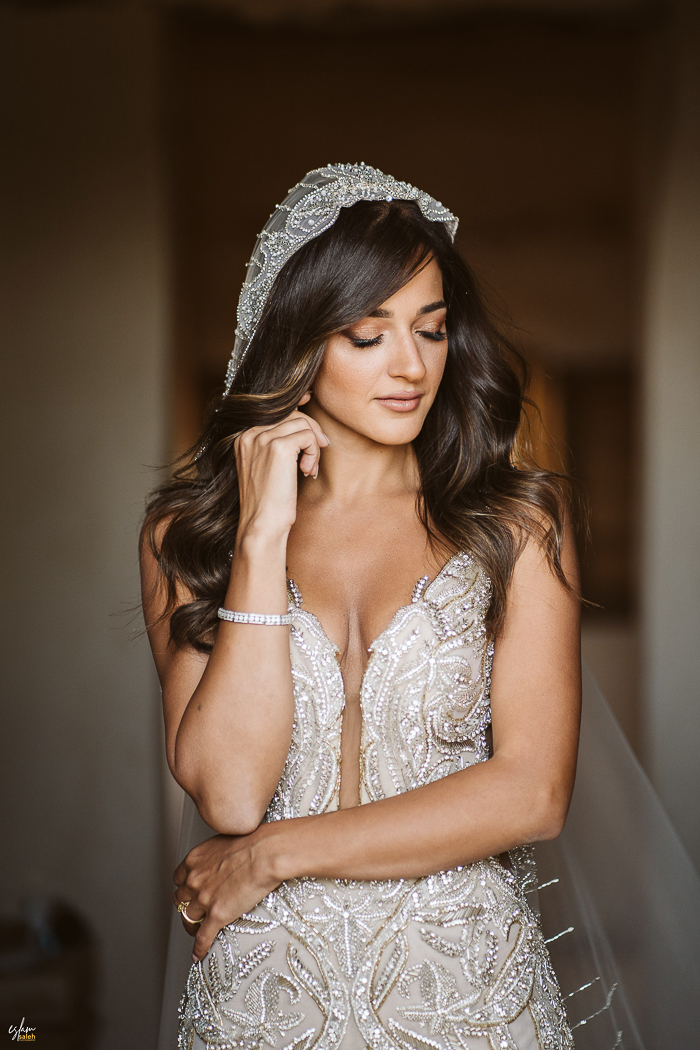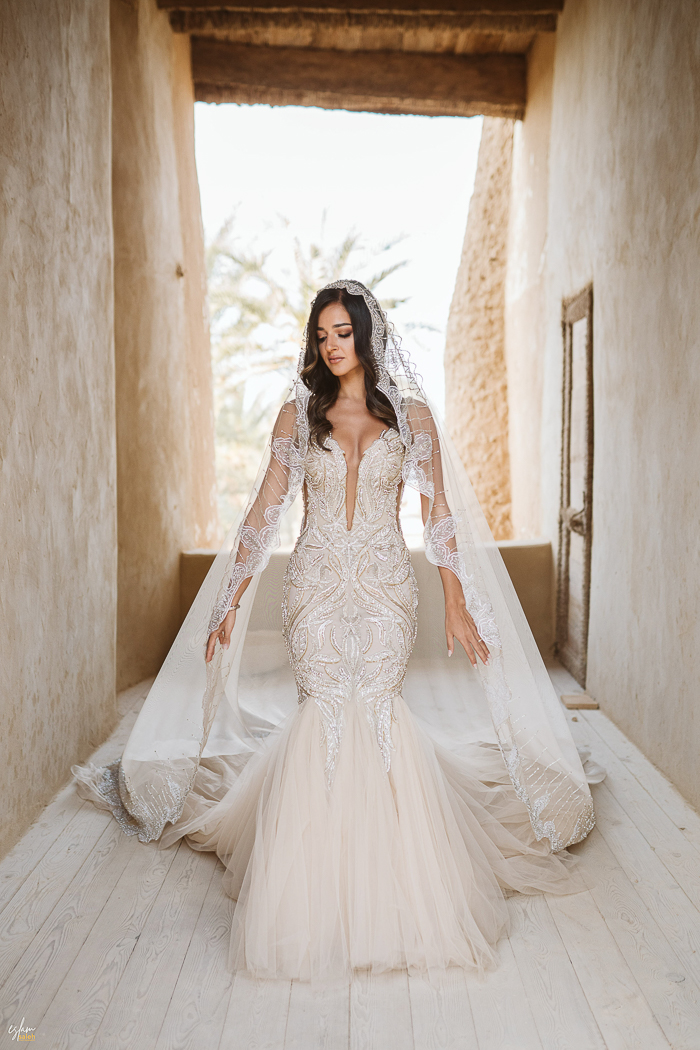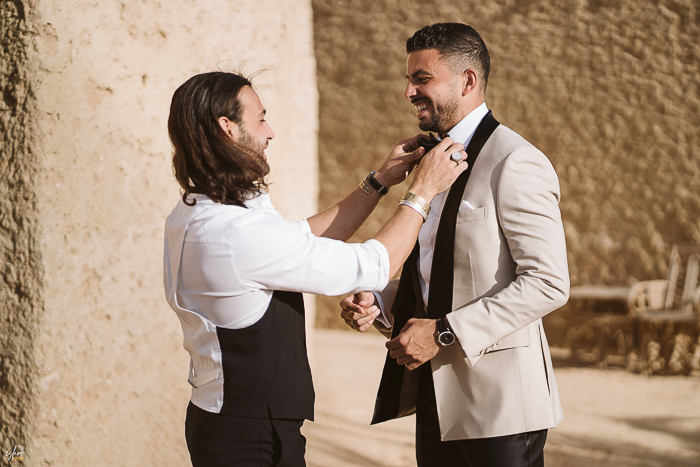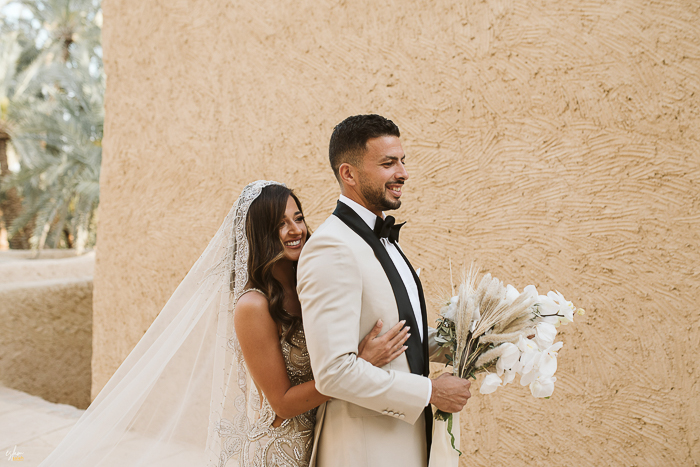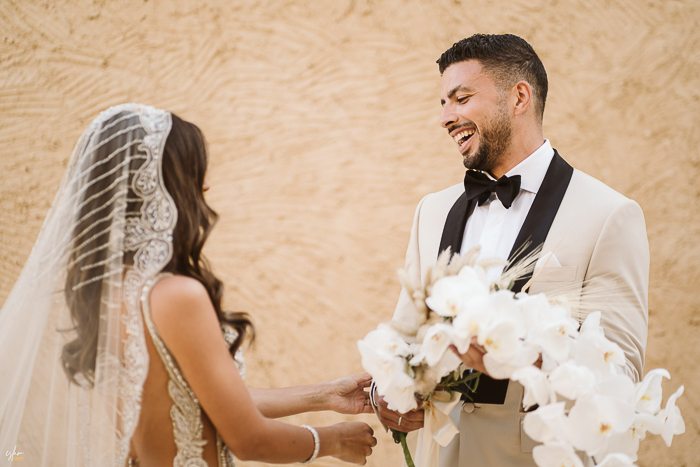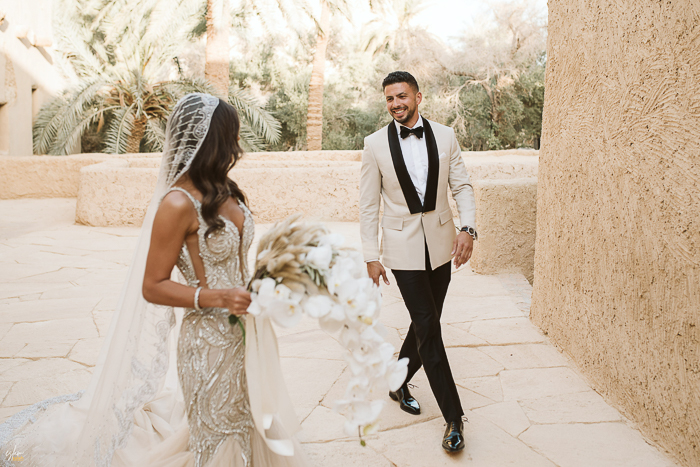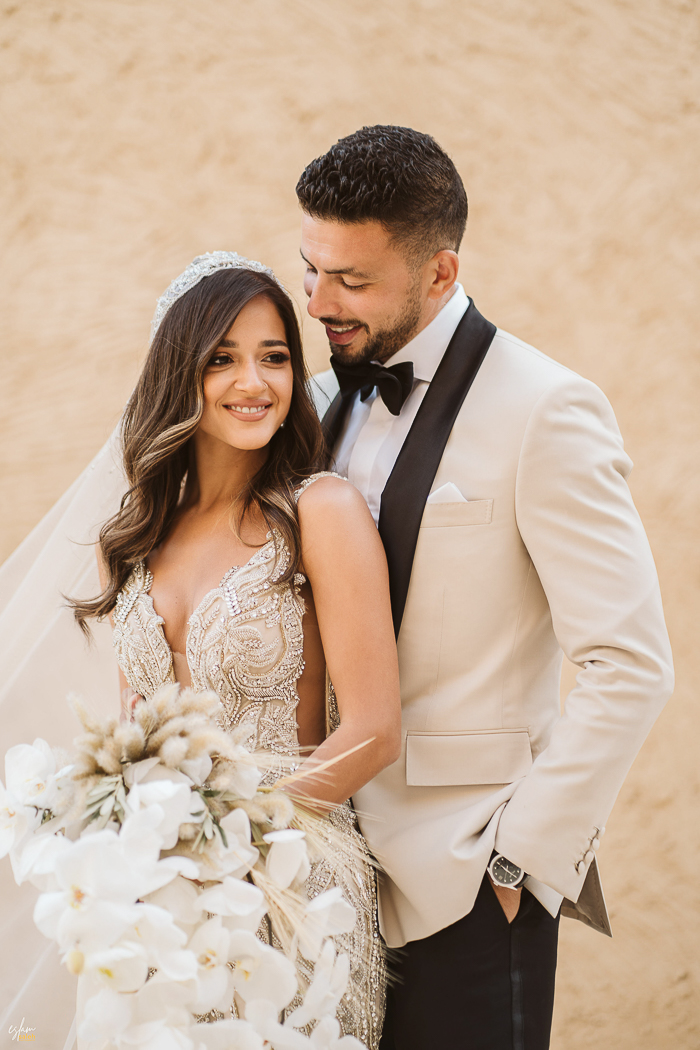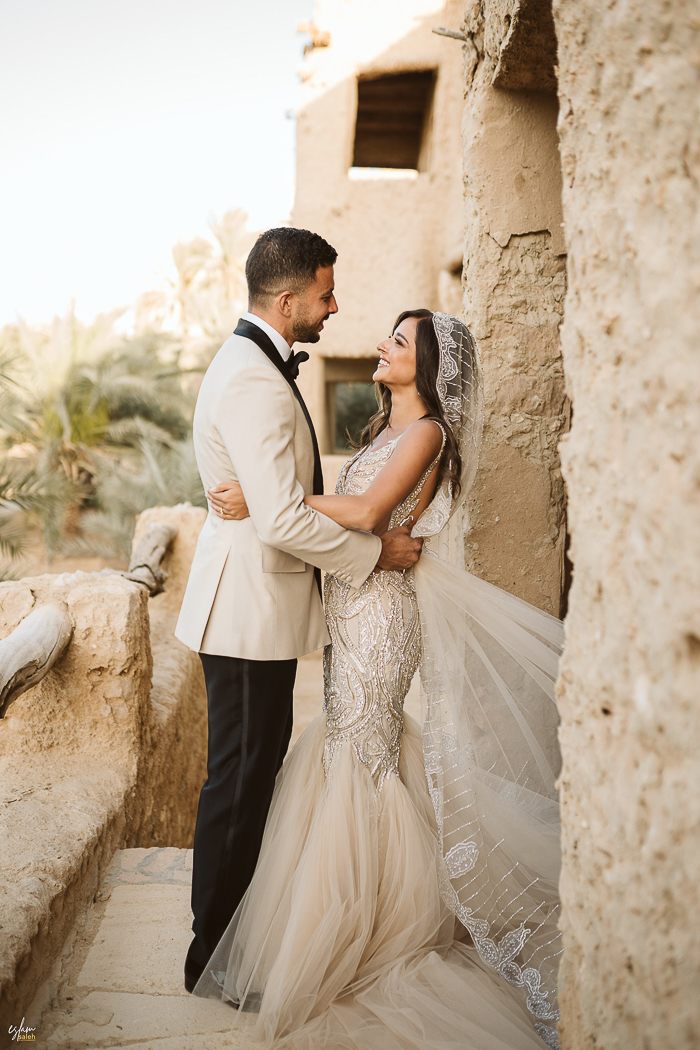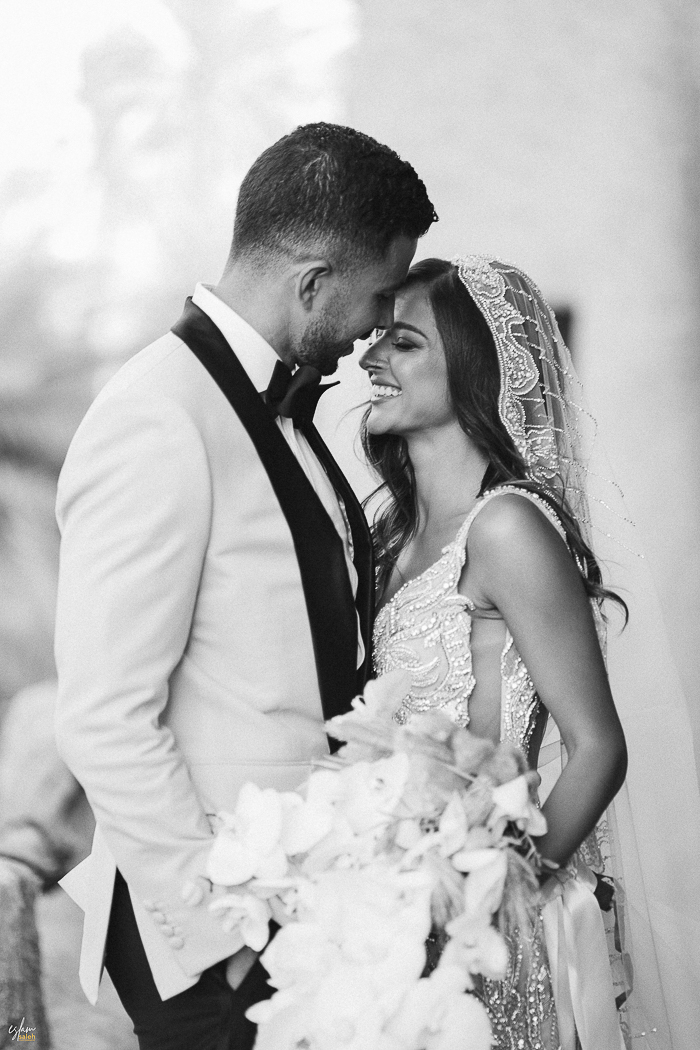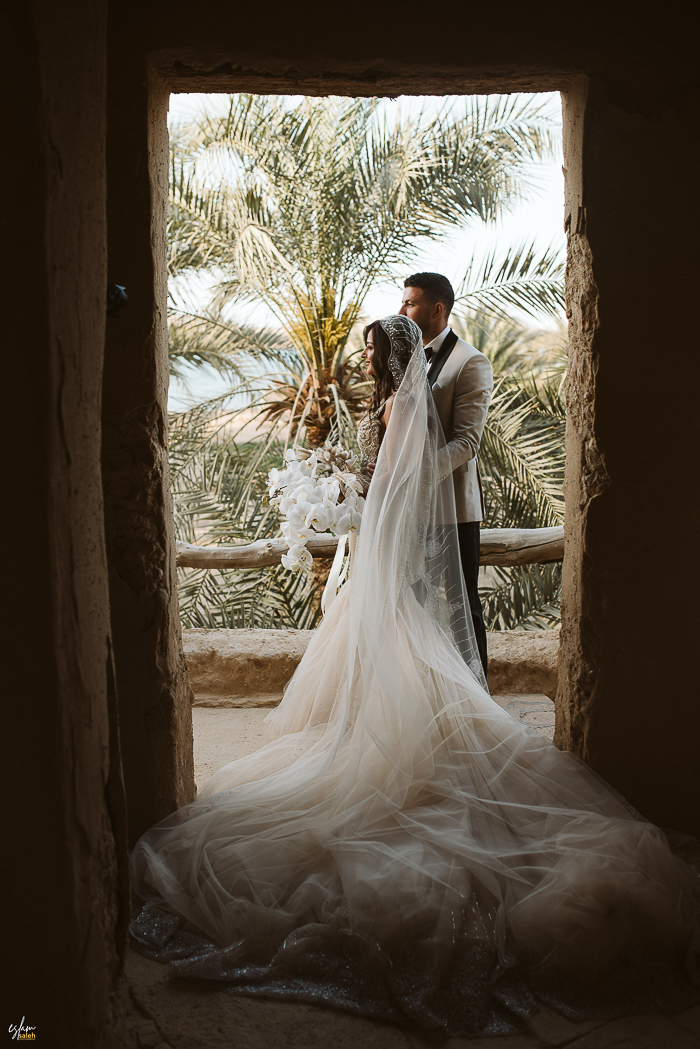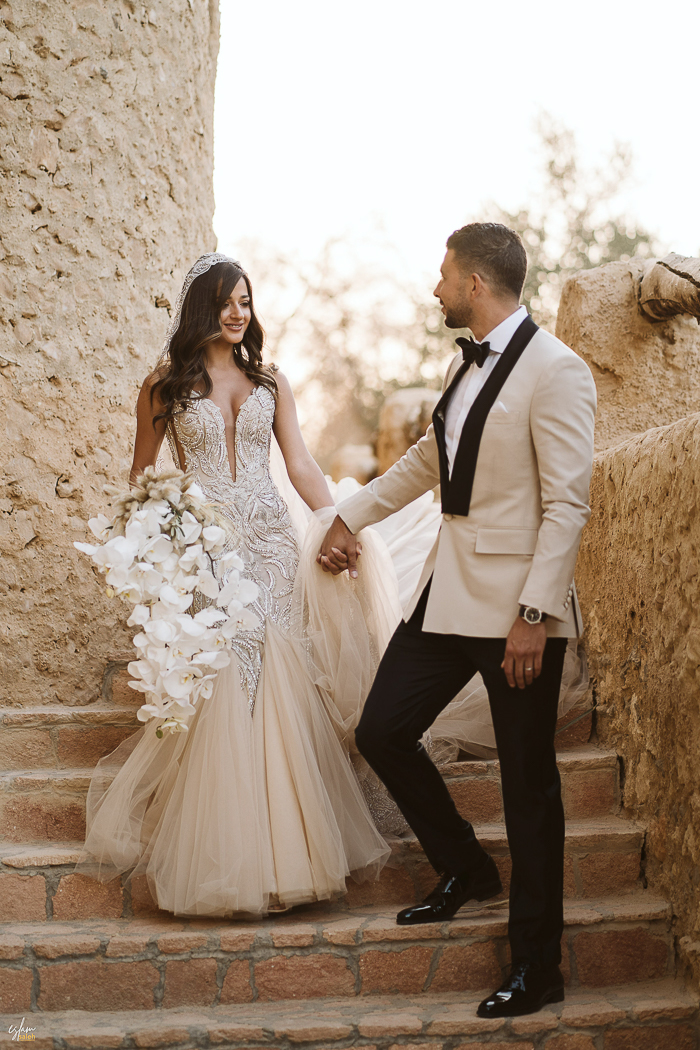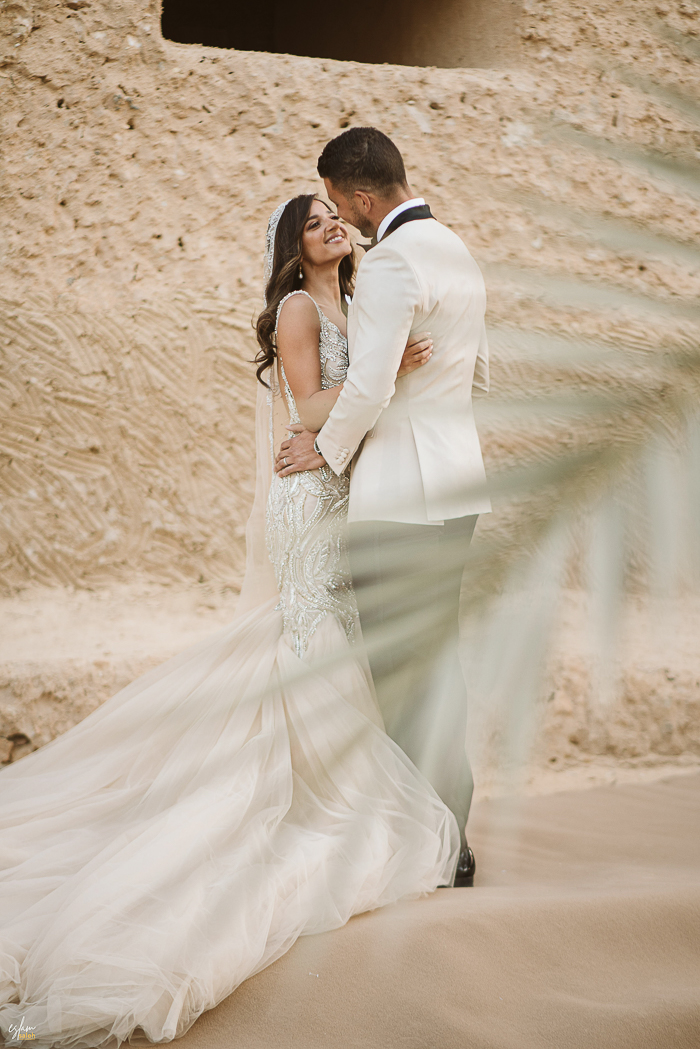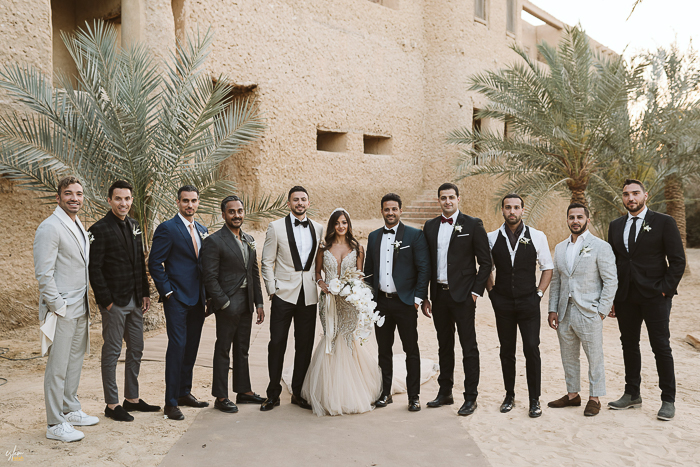 Sustainable And Elegant Wedding Vibes
Adrere Amellal is a wholly sustainable resort comprising 40 unique, hand-built rooms. All the furniture and crafts in the hotel pay tribute to nature and talented local artisanship. With no electricity, the rooms are softly lit with a dozen beeswax candles and the starry desert sky. All meals were prepared using local ingredients in the traditional Amazigi Berber manner. Anne, an haute couture custom gown designer, created her own wedding gown, her pre-wedding gown, and all her bridesmaids' dresses.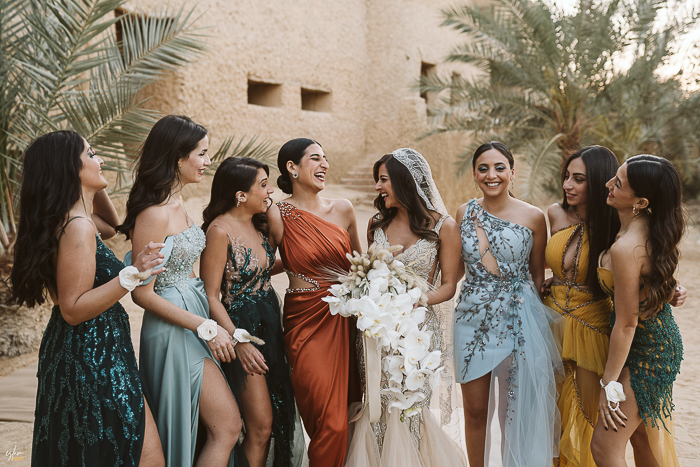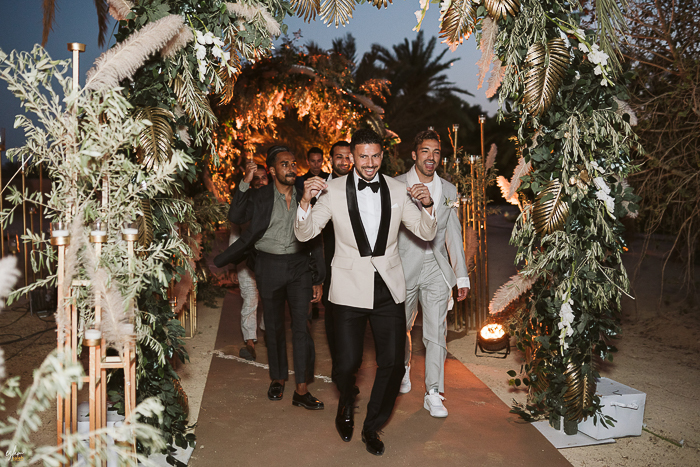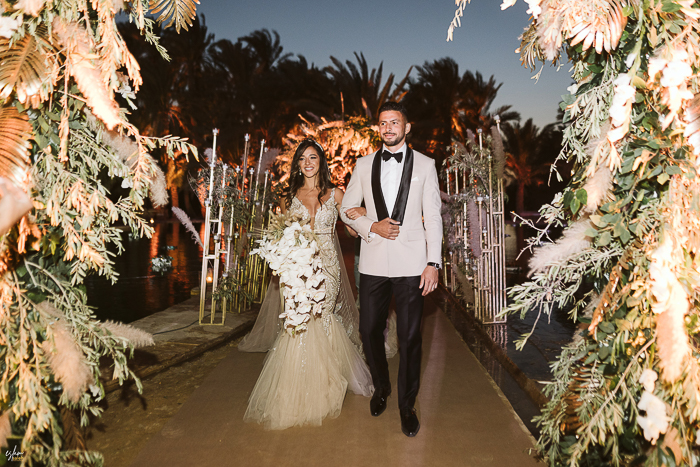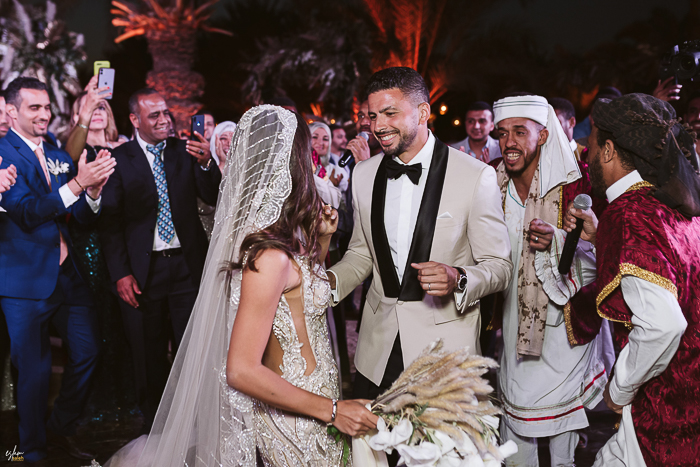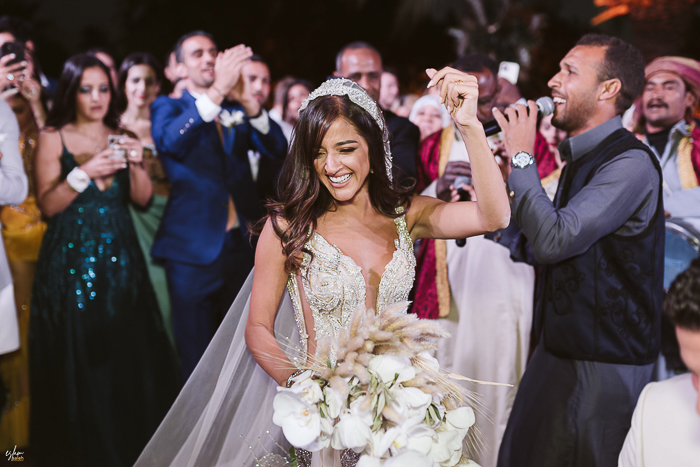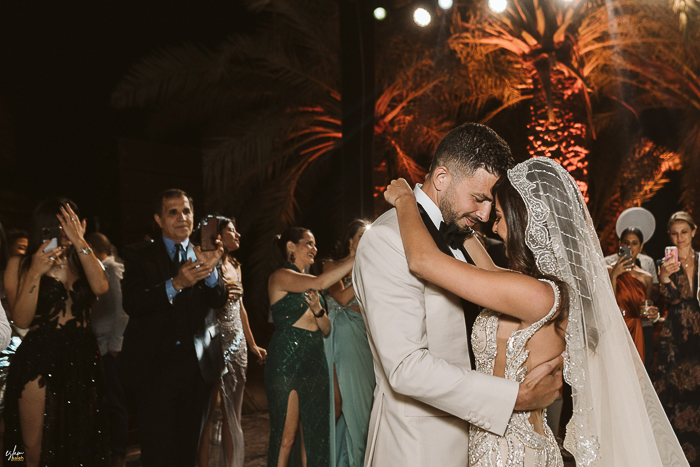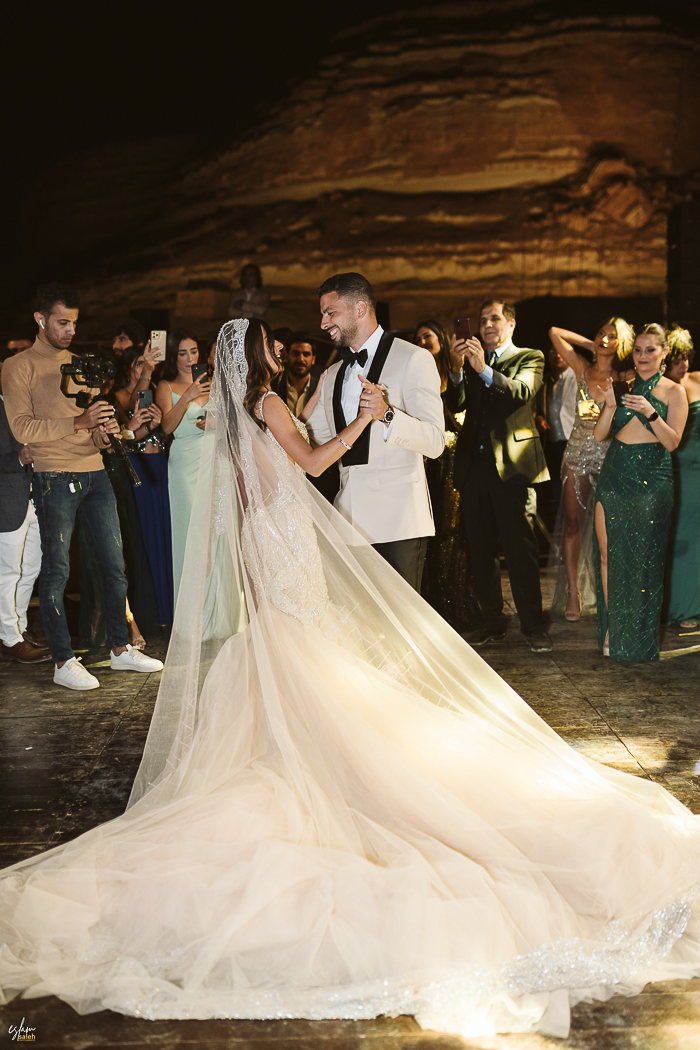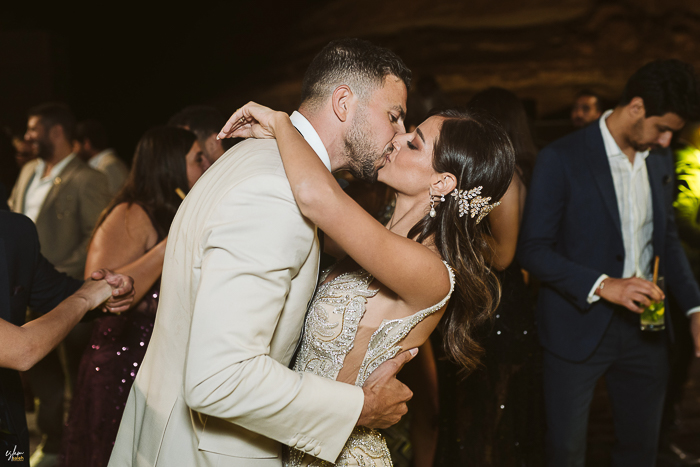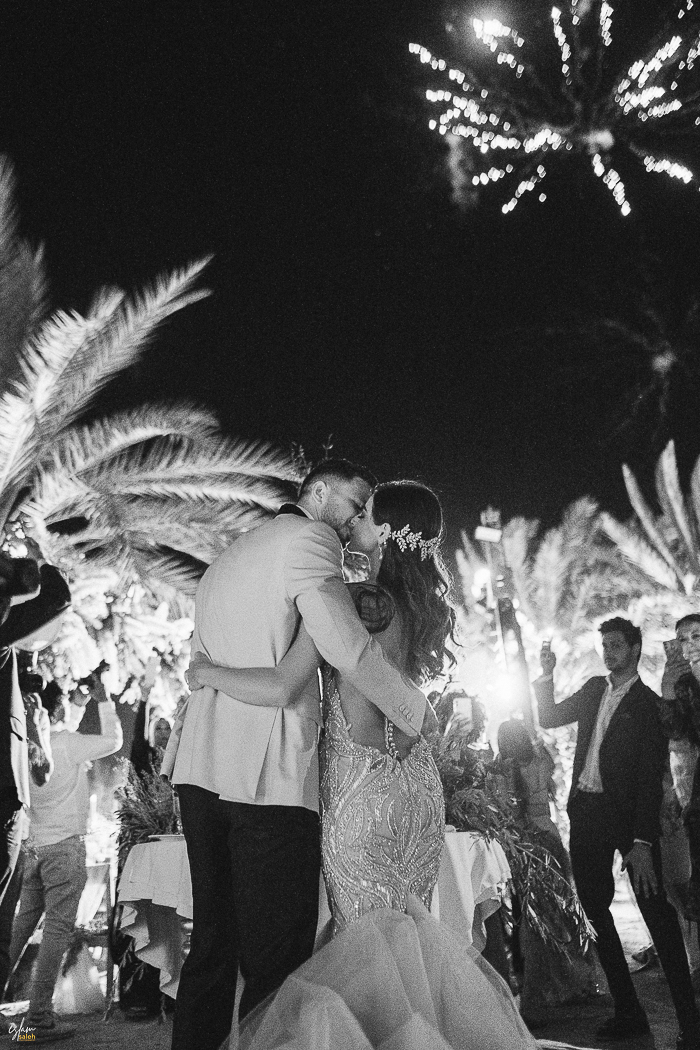 Congratulations again to Anne and Ahmad on their glam oasis wedding! Big thank you to Eslam Saleh for photographing their special day. If you're in the beginning stages of wedding planning and these desert "I do's" left you feeling inspired, check out these unconventional wedding venues for unique couples!