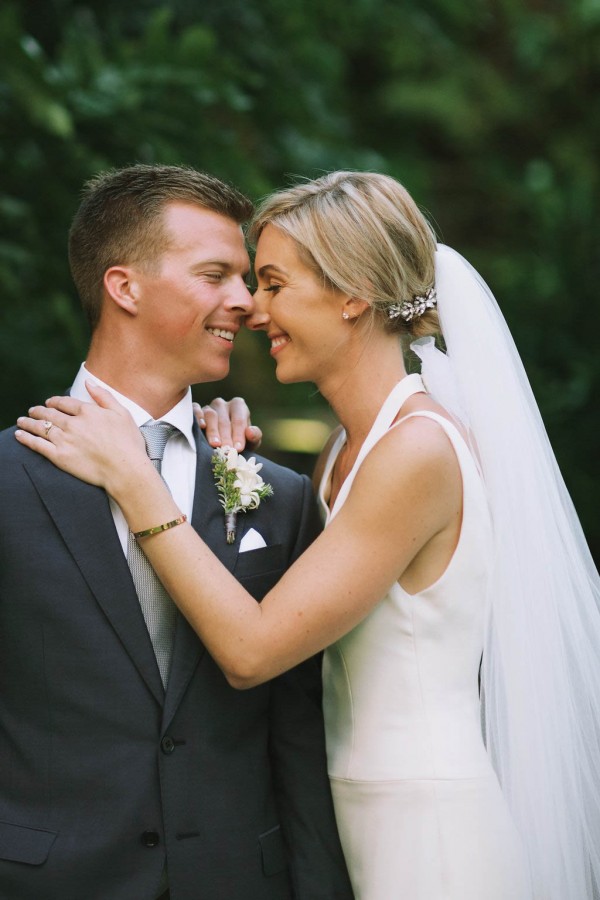 Samantha and Tony's Haiku Mill wedding is nothing short of a tropical fairy tale. With strings of white petals hanging from above, an abundance of greenery, and plenty of twinkle lights, enchanting really is an understatement for the romantic scene. They say that your wedding day is all a blur, but Samantha and Tony were sure to slow down and enjoy the moments during dinner where they witnessed all their friends and family in one beautiful place.
The Couple:
Samantha and Tony
The Wedding:
Haiku Mill, Maui, Hawaii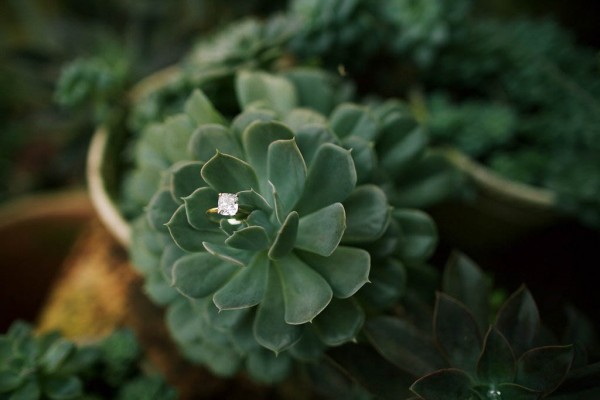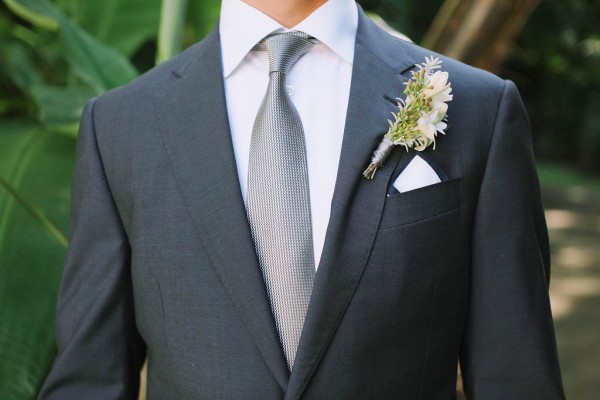 I knew I wanted to wear something more fitted and an overall classic silhouette. I have had people tell me since that my dress and hair reminded them of Carolyn Kennedy when she married JFK — such a complement! I was adamant about not looking to done up. For one, I don't wear a lot of makeup, and I wanted my hair to just be simple, not too fussy, even a little undone looking; it is Maui after all! I first saw my dress in a magazine and something just told me it was the one! I tried on many others but I especially loved the little details of my dress that set it apart from others of similar cuts. The silk tulle bow and petal train were my favorite details, and the silk crepe bodice was really flattering on.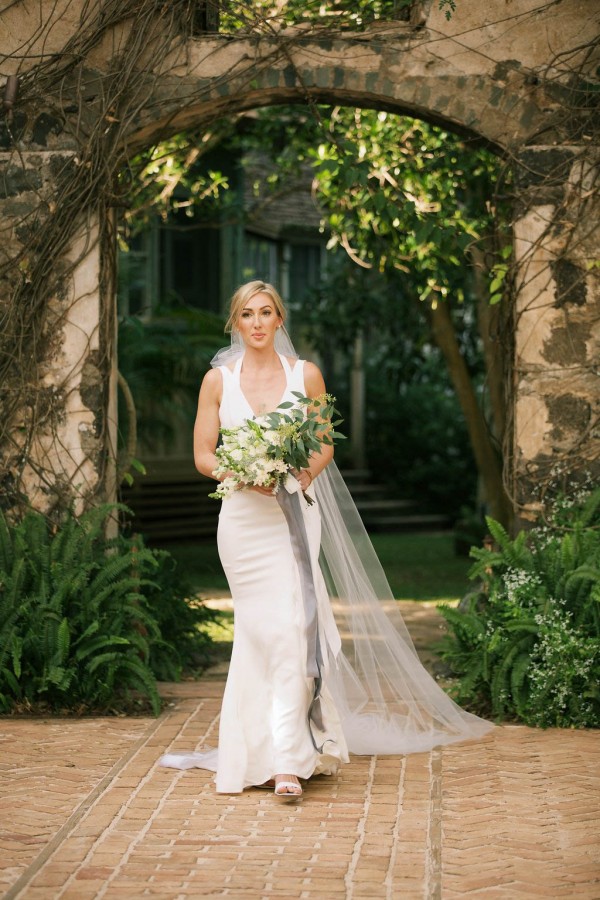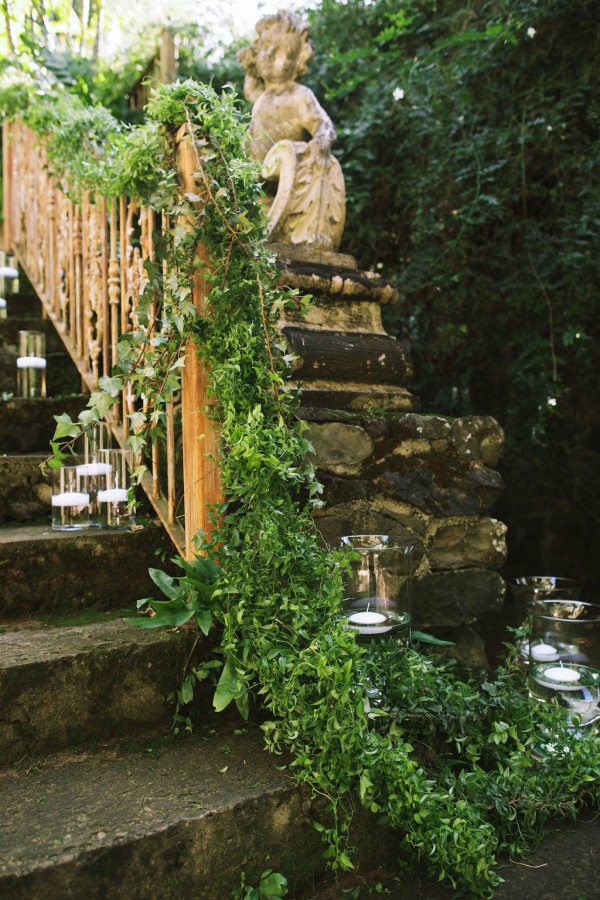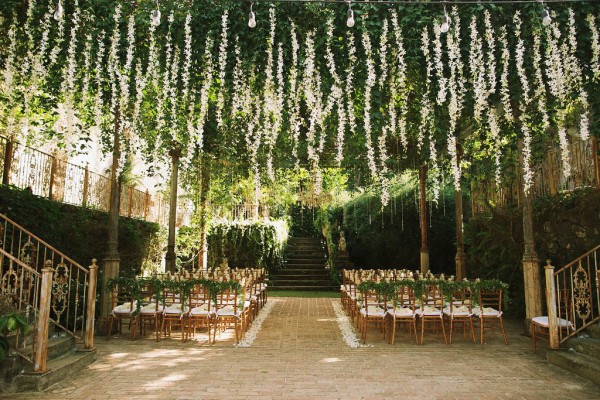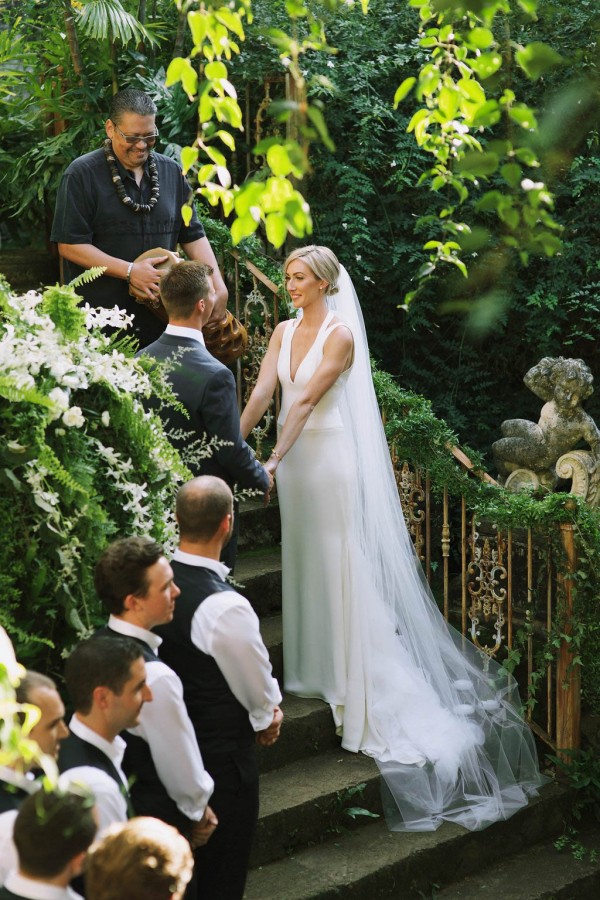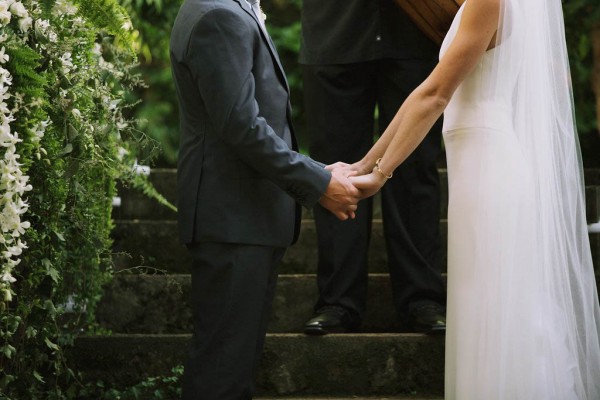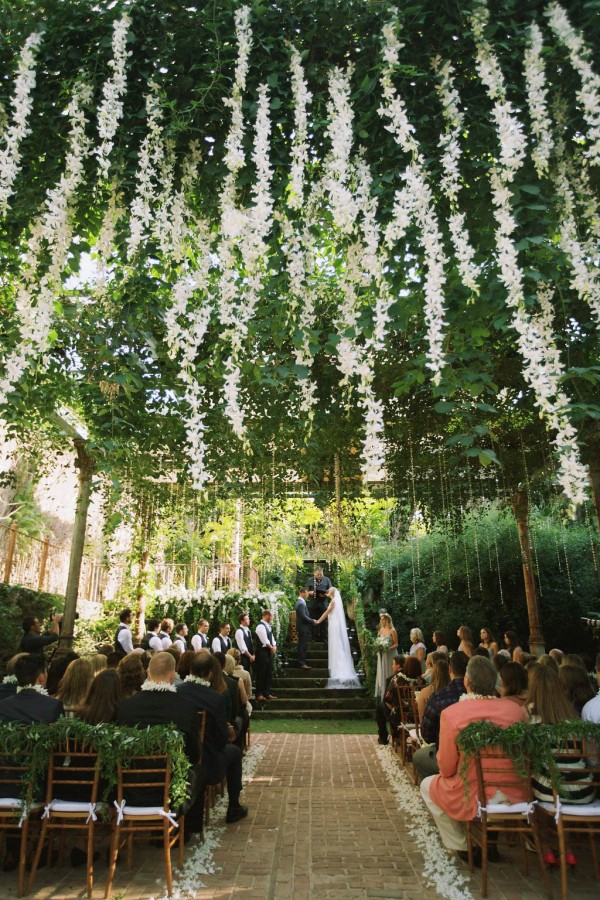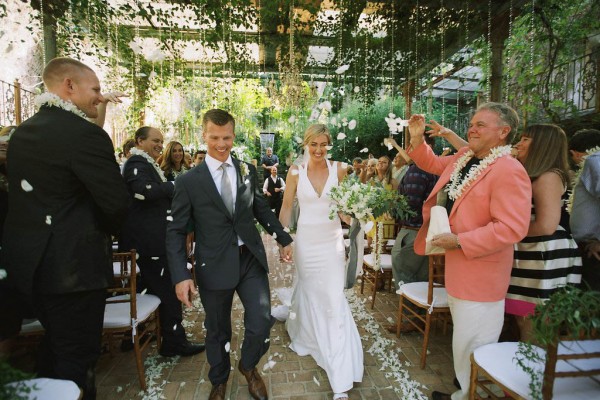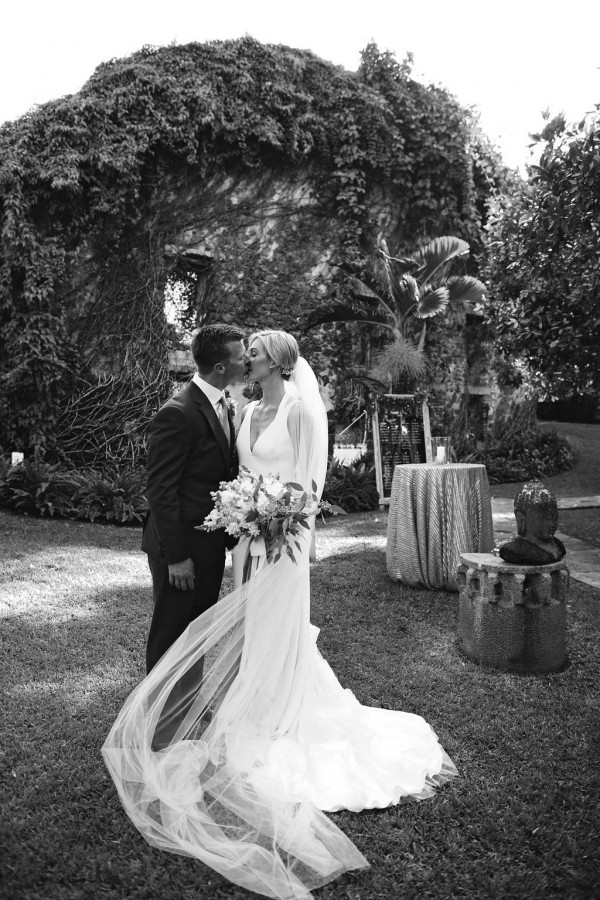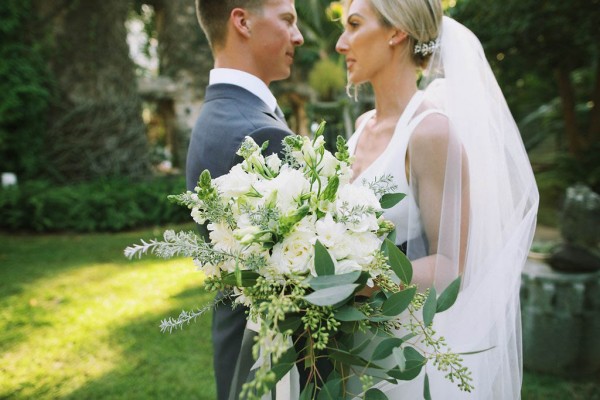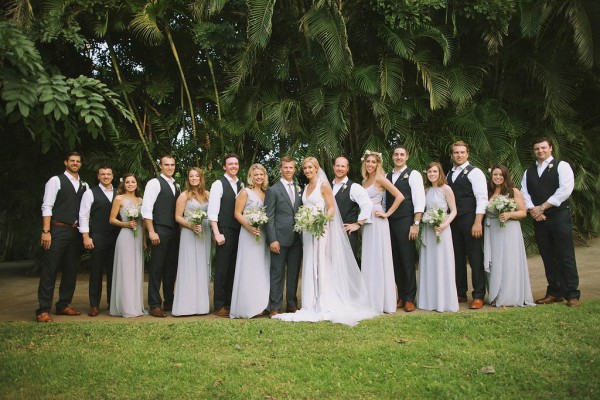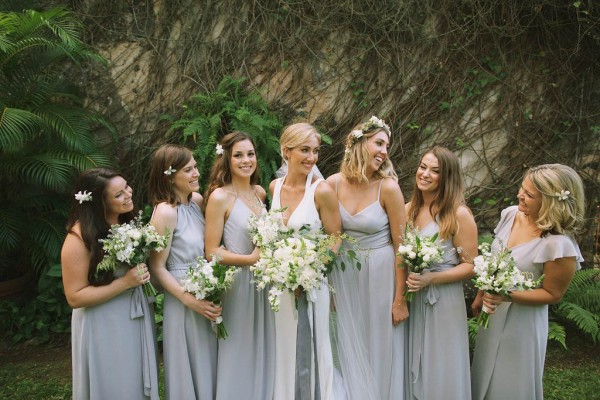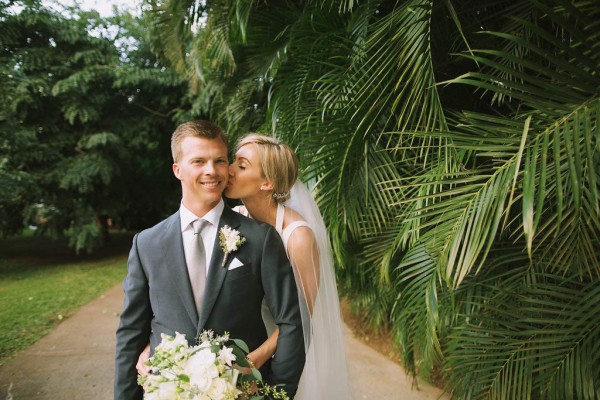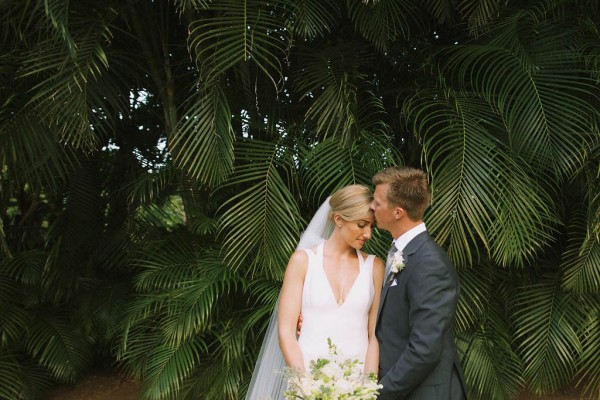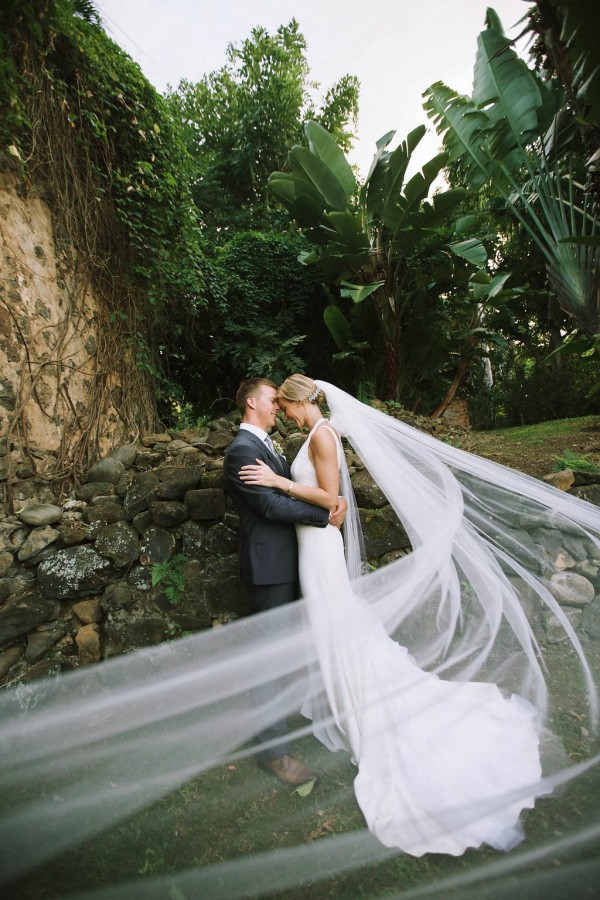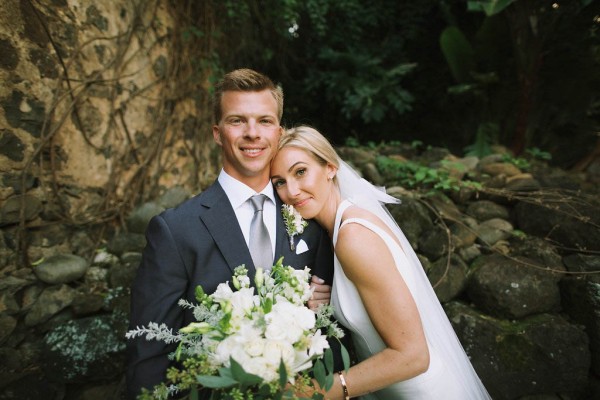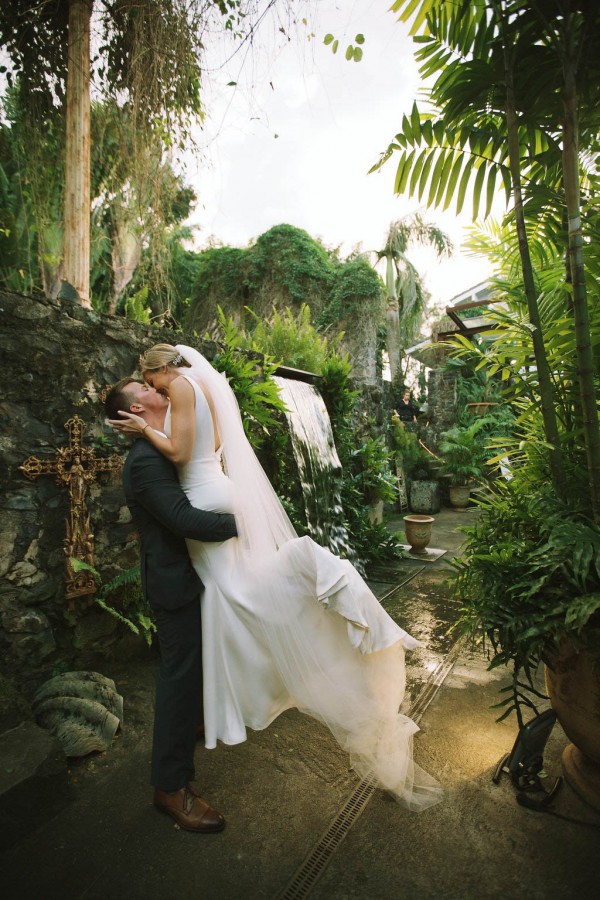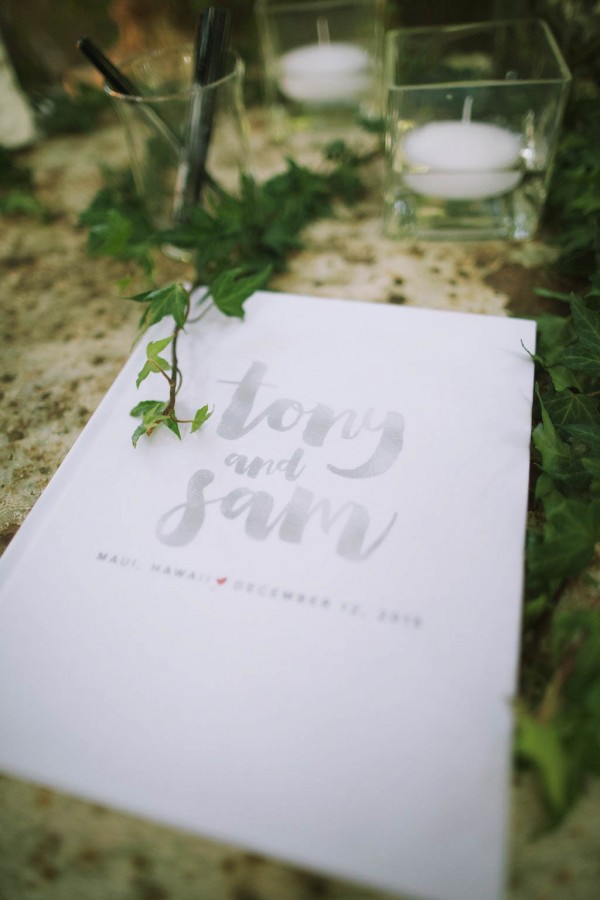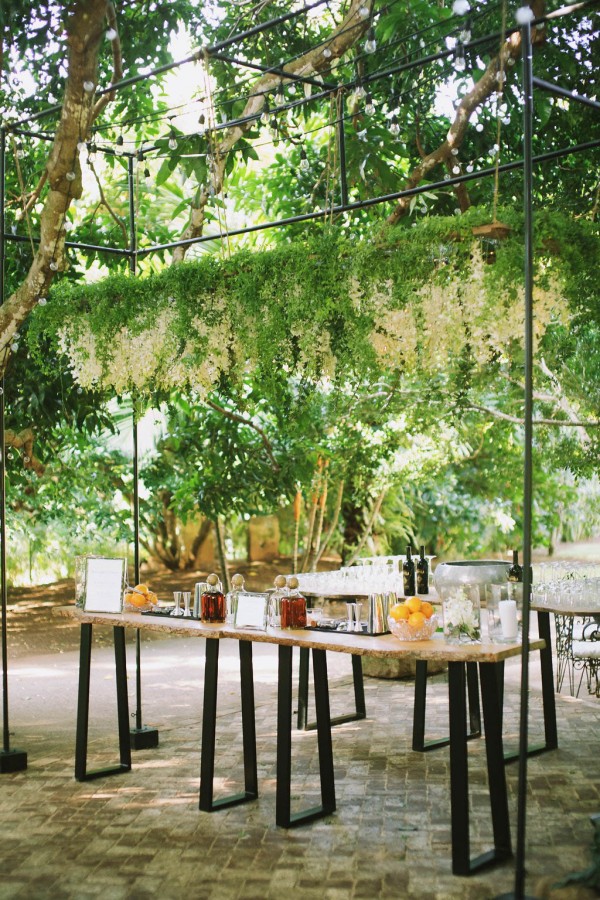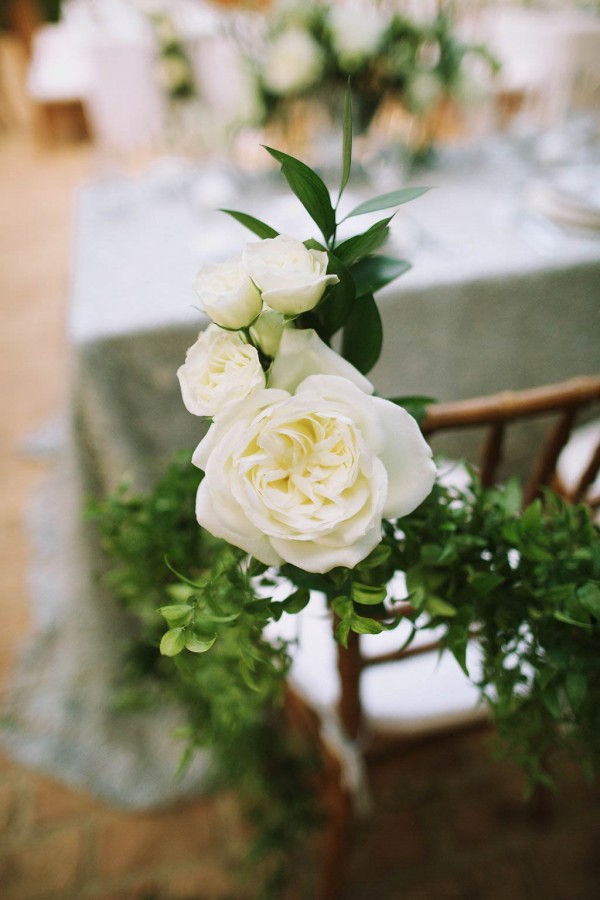 Grey accents were a natural choice as it was a soft, pretty complement to the neutral florals we chose and could be layered in different shades and still not take away from anything. It's what we picked for our invitation suite and it just snowballed from there. The shade we picked for the bridesmaids dresses was complementary on all skin tones and it was there that we built the grey palette for the day, coordinating the dress swatch with table linens and even the silk ribbon on my bouquet.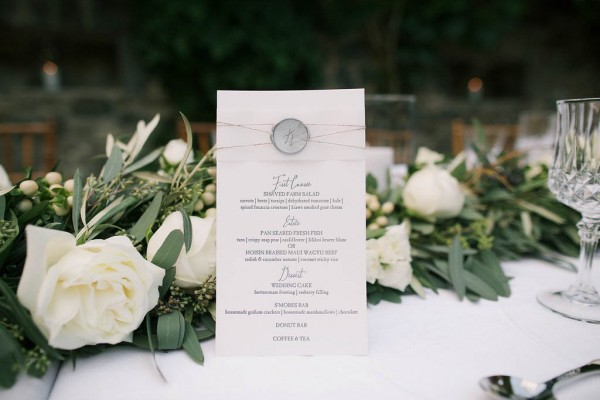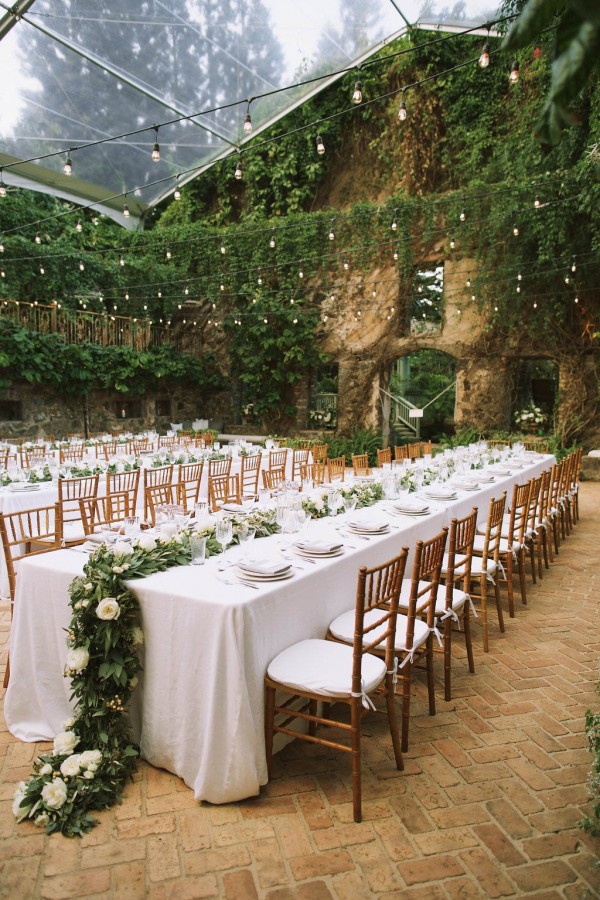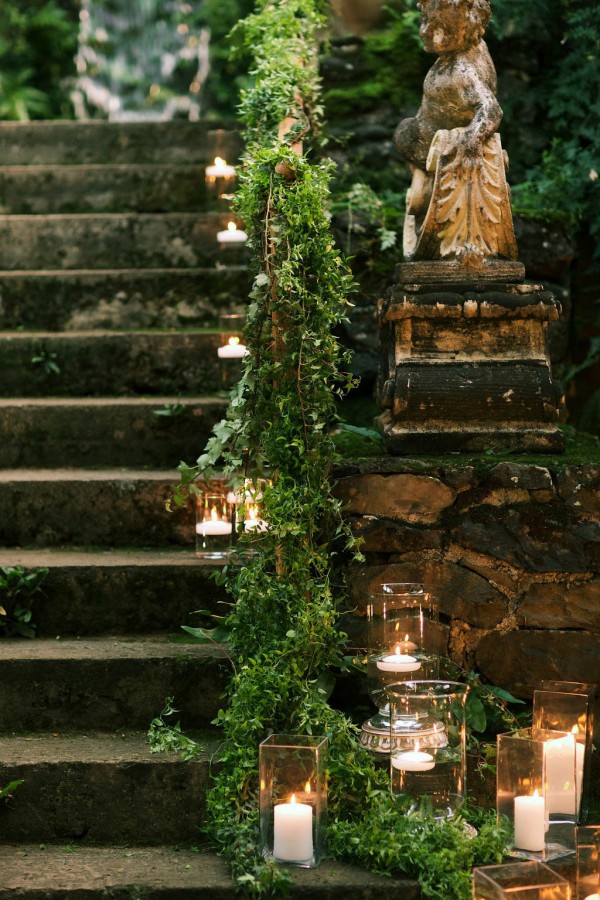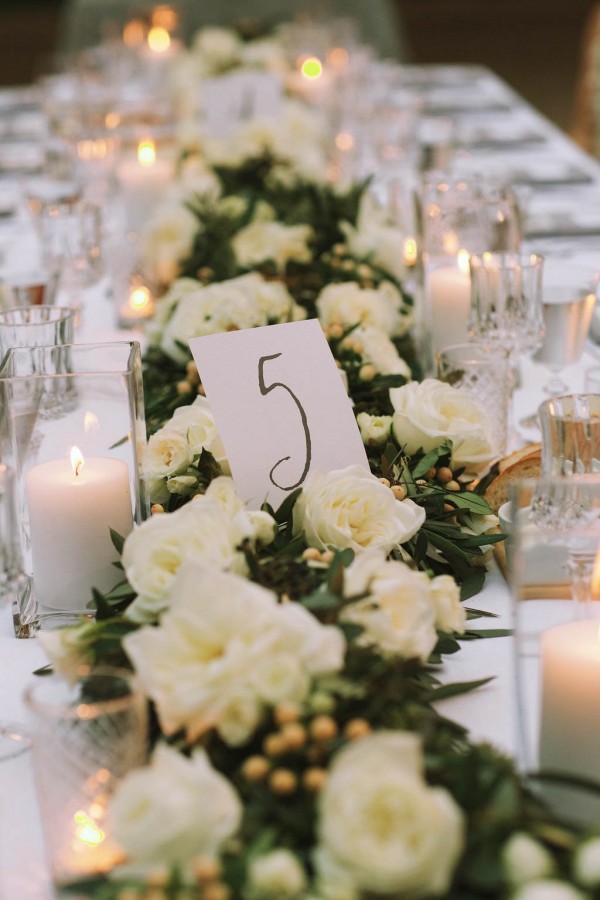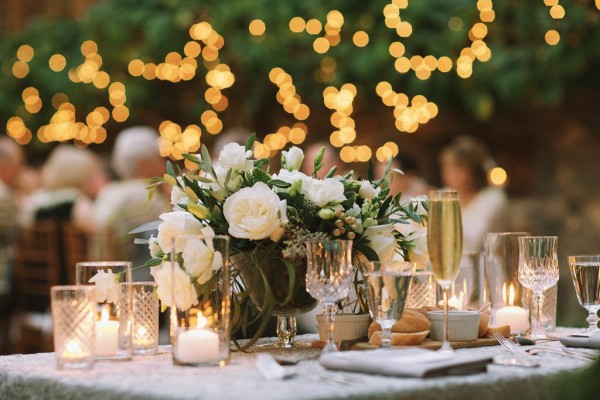 There was a moment that particularly stands out as dinner was being served that we had a quiet moment together and were able to just look out at all of our guests from our sweetheart table. There's several pictures that show our view from dinner and we can think back and still see it all happening before us. From the music and the chatter of everyone eating and enjoying and knowing they were there for us was so special. There's something about Haiku Mill at night that is pure magic. You can't describe it but its so dreamy at under the clear tent, everyone lit by candlelight, everything just glows — pure bliss.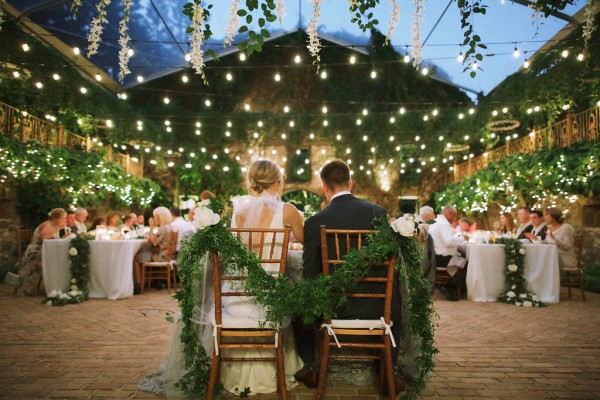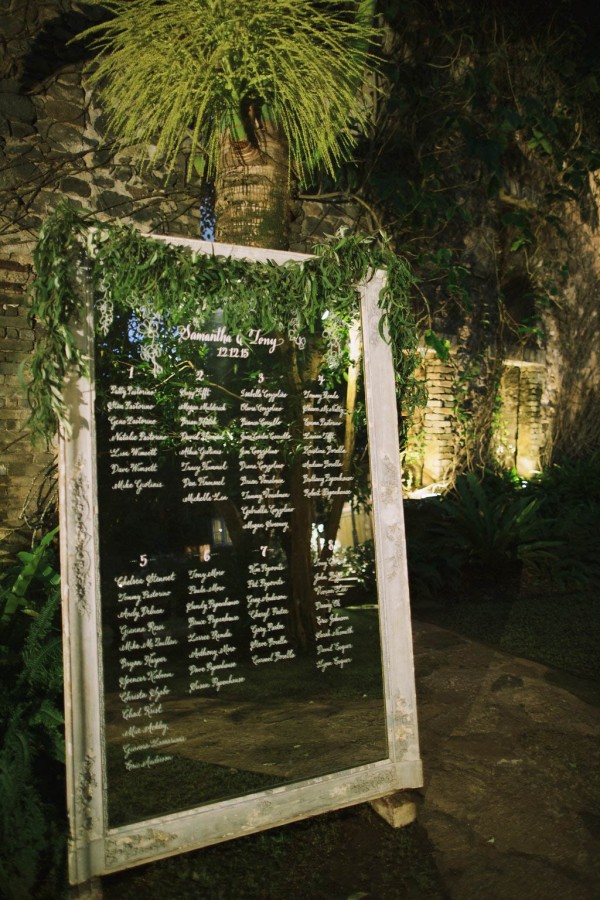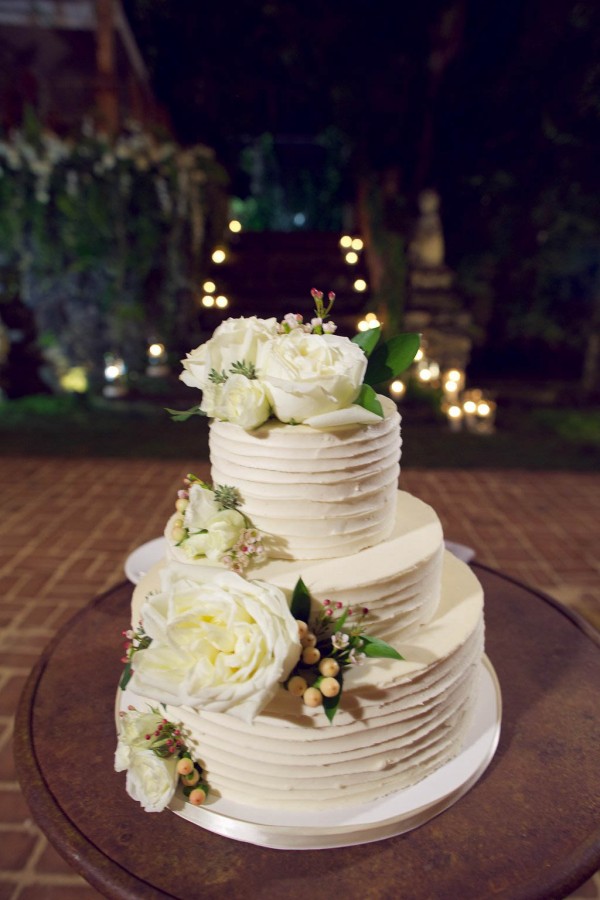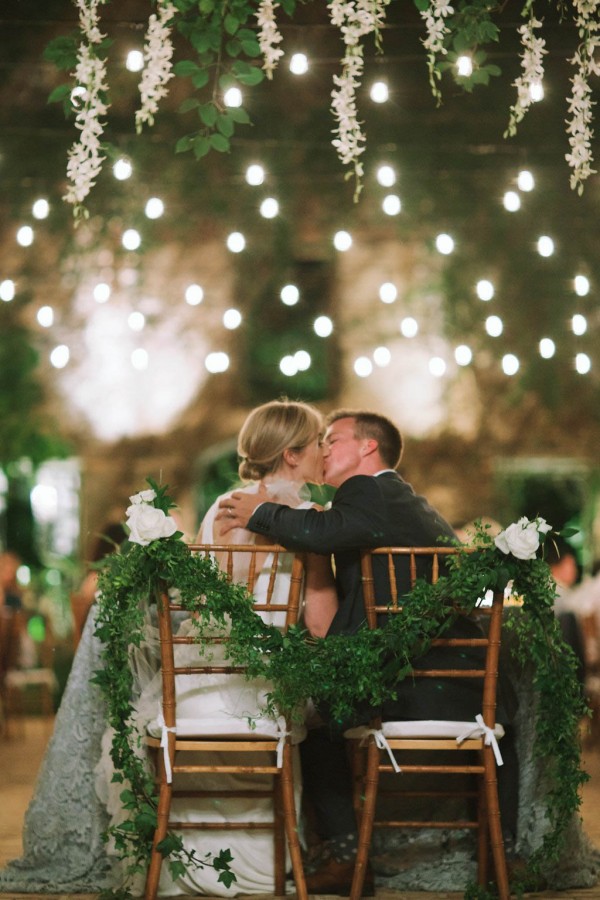 Congratulations to Samantha and Tony on their Haiku Mill wedding! For more of Anna Kim's stunning Hawaii wedding photography, you've got to see Zach and Nik's family style wedding on the beach at Andaz Maui.