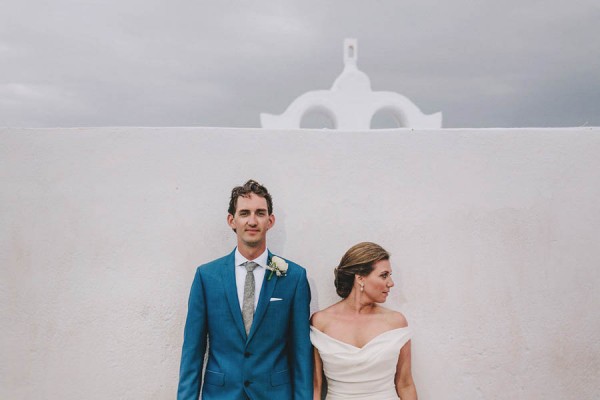 When Elizabeth and Collin decided to elope in Greece, they chose to keep things simple and instead highlight their love and the stunning view around the Ikies Traditional Houses. Even their fashion choices were influenced by the notable Greek architecture; Elizabeth wore a Grace Kelly-inspired gown from Anna Bé Bridal while Collin dressed in a blue Calvin Klein suit reminiscent of the blue tops of the Ikies houses. As Elizabeth puts it, Elianos Photography truly turned she and Collin into artwork on their wedding day, capturing the bride's veil tumbling in the wind, the depth of the sky and sea, and the newlyweds exploring the blue and white towers.
The Couple:
Elizabeth and Collin
The Wedding:
Ikies Traditional Houses, Oia, Greece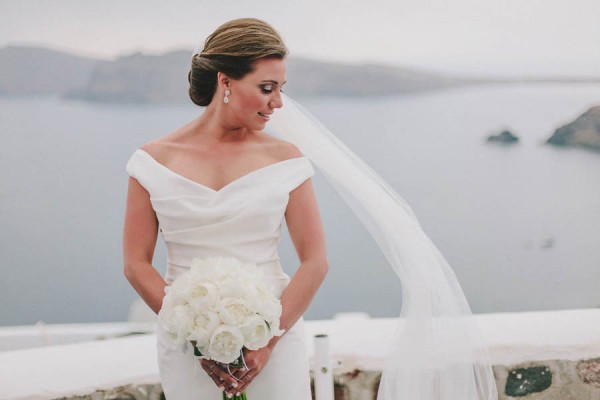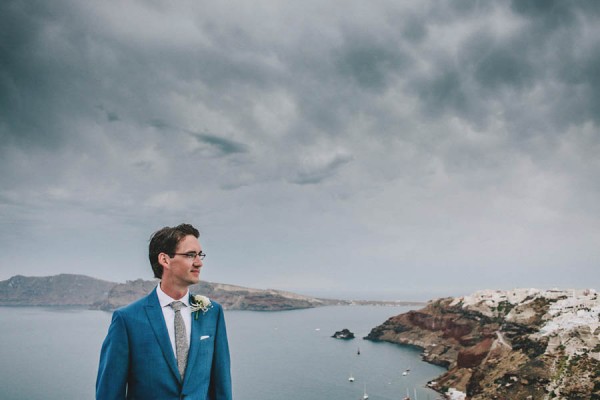 The theme was purely just having fun with the ones we love. We opted out of having the big, stressful-type wedding here in the states and instead went to Greece and made it a month-long vacation with a honeymoon in Italy. Our parents were also able to join us in Greece, so that was very special.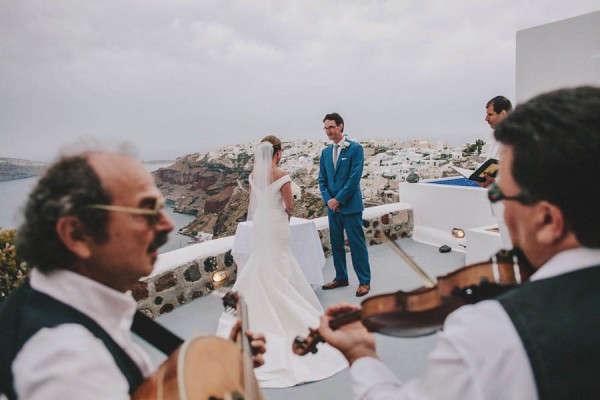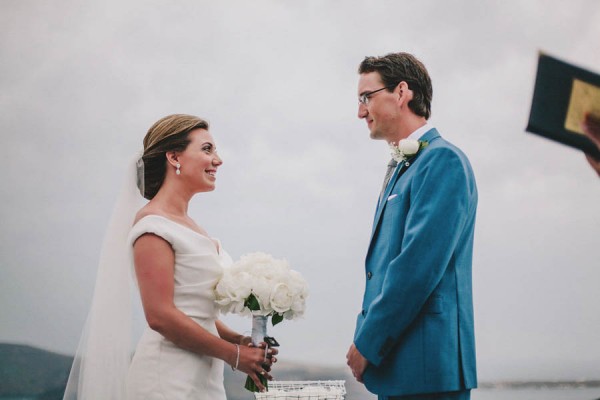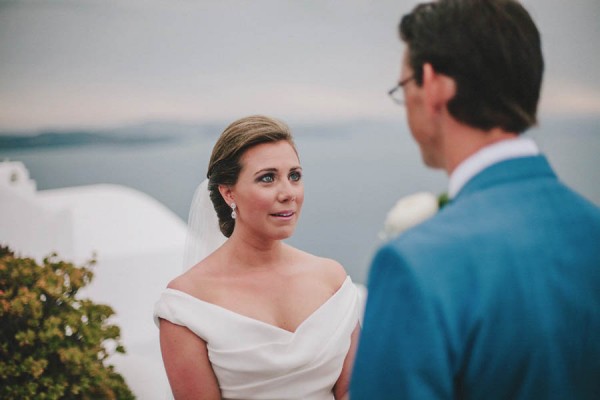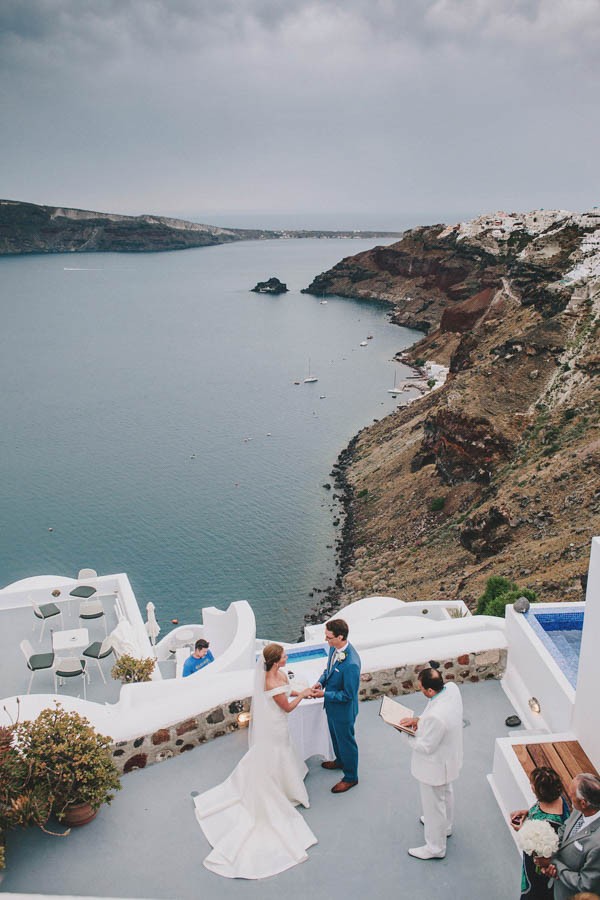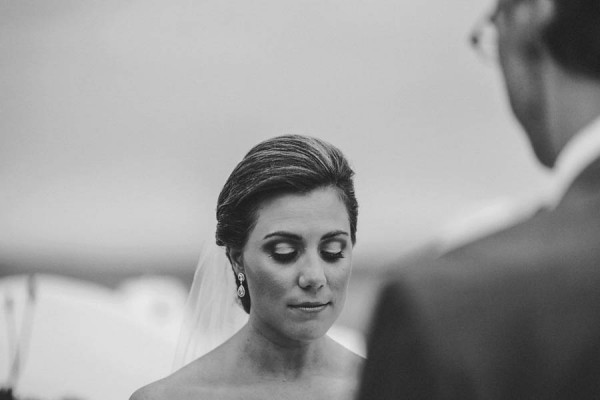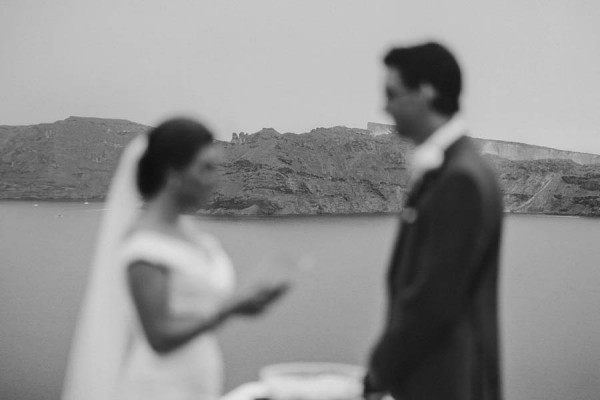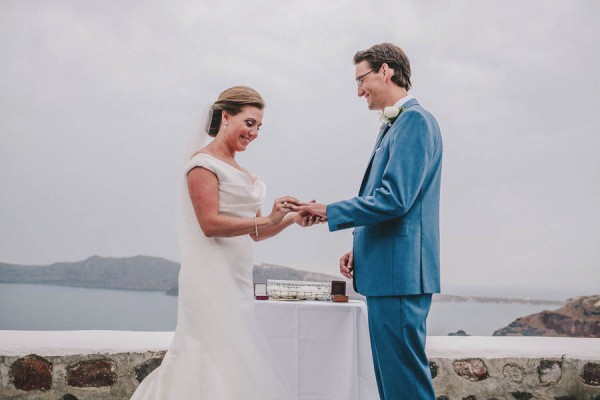 The ceremony was very small and took place at Ikies Traditional Houses in Oia, Santorini, which was also our hotel. Maria Mitropoulou from Ikies was incredibly helpful and took care of many aspects on her own – including arranging the musicians, the officiant, flowers, and food. She also took us to the registration office the next day to help translate. Maria was really great, and we must also thank the entire staff at Ikies who helped make our wedding so wonderful.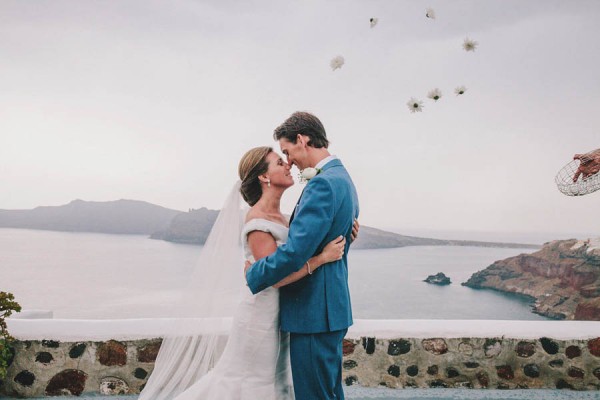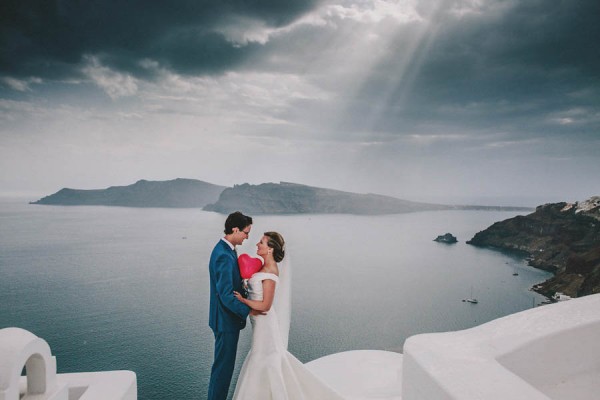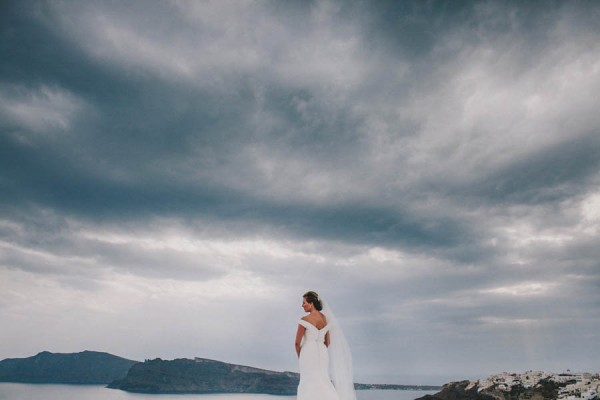 As for the fashion, the inspiration behind my dress choice was for it to be elegant and timeless, an ode to Grace Kelly. Collin chose a blue suit to complement the Aegean Sea and the beautiful blue domes around Santorini.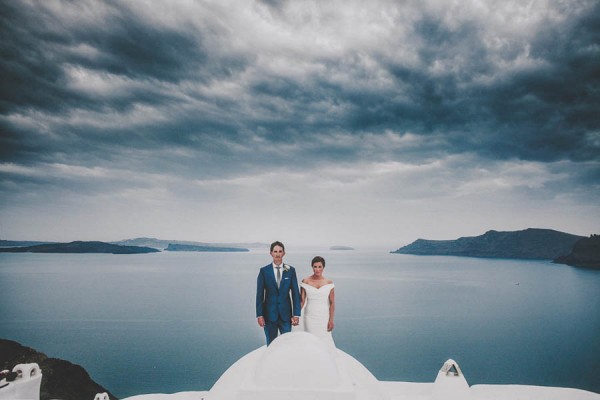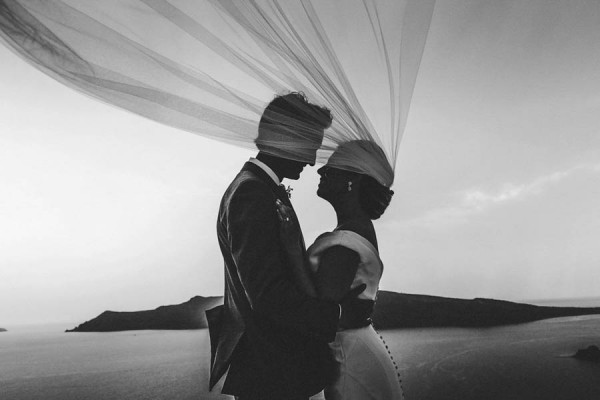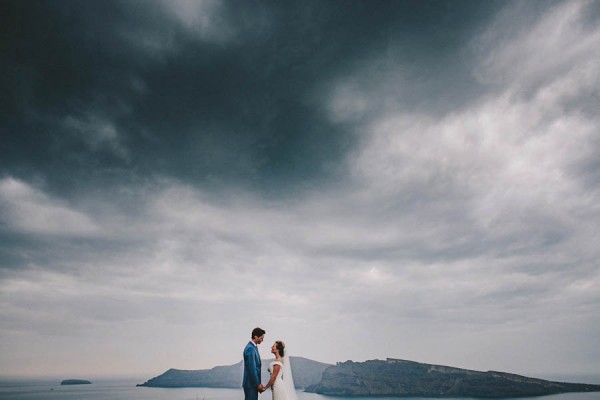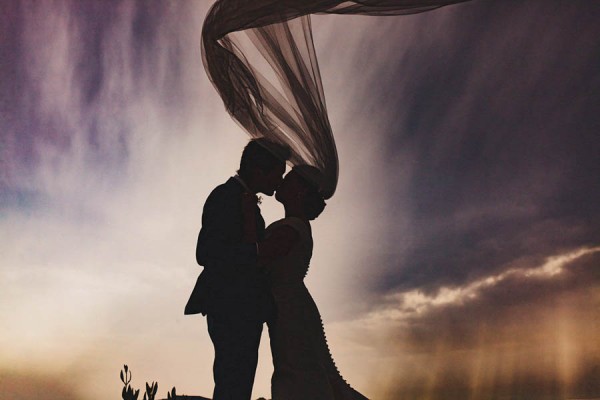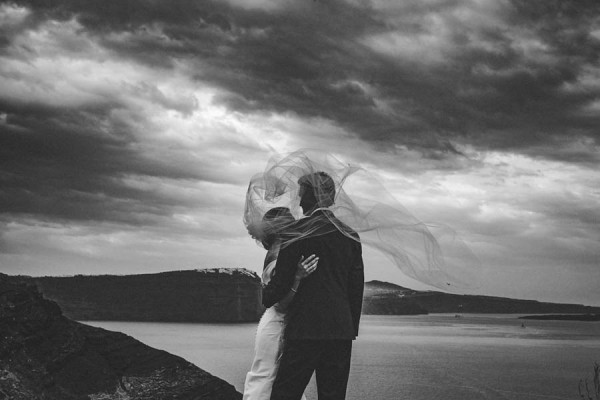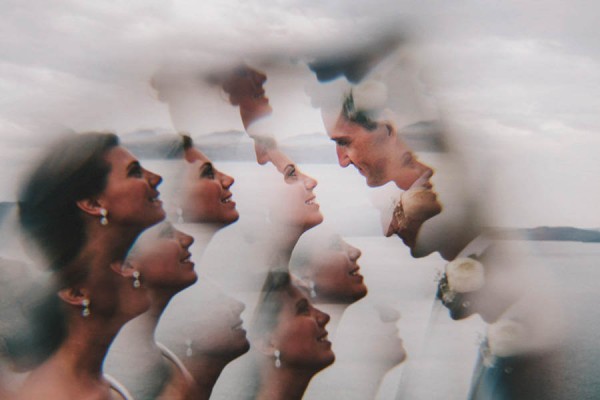 Giorgos was an amazing photographer and captured our wedding perfectly. He was so professional, easygoing, and really took the time to make artwork out of us!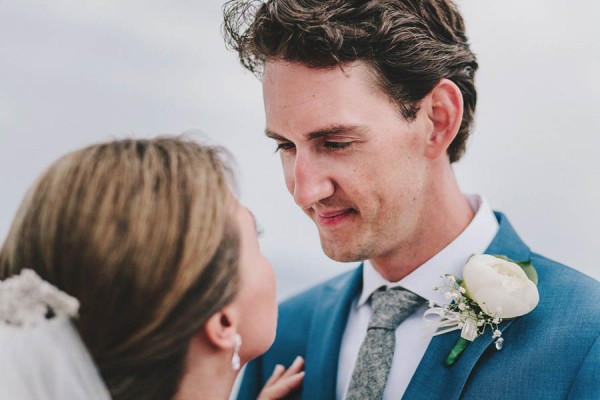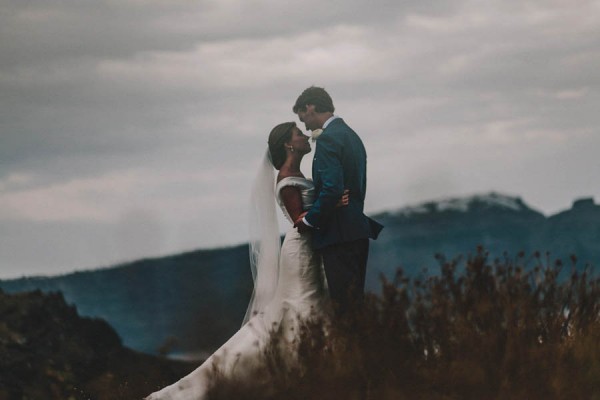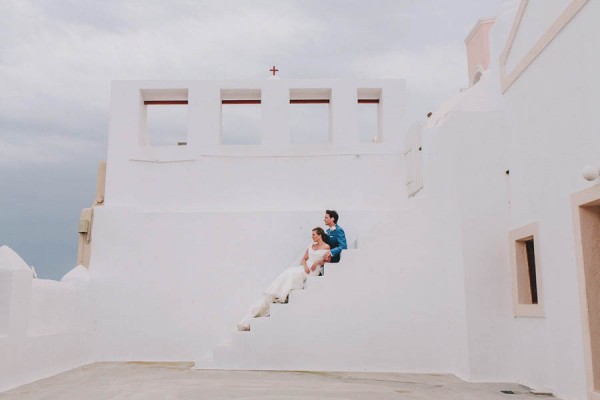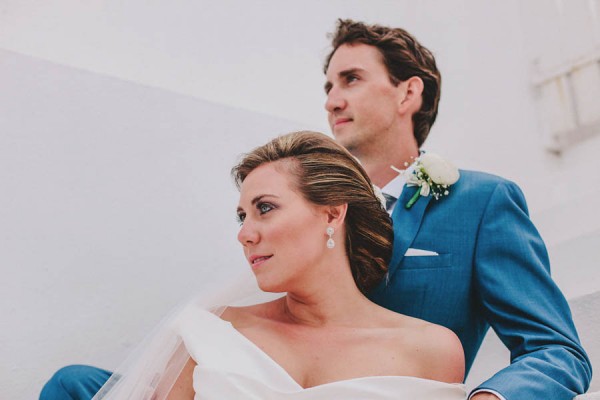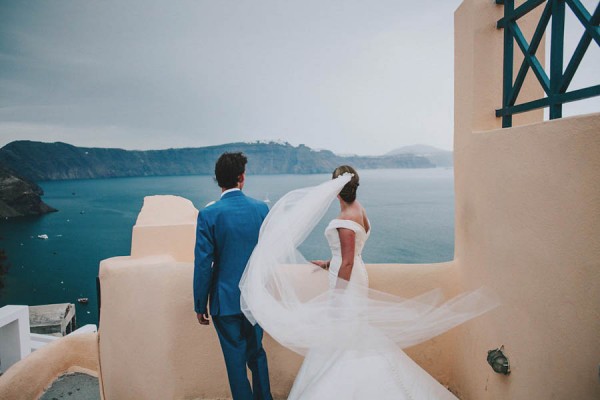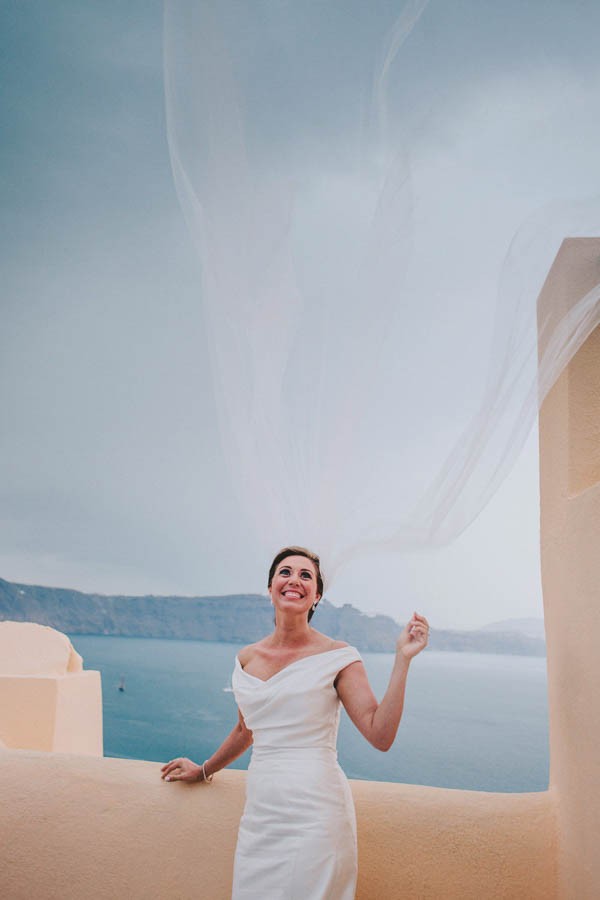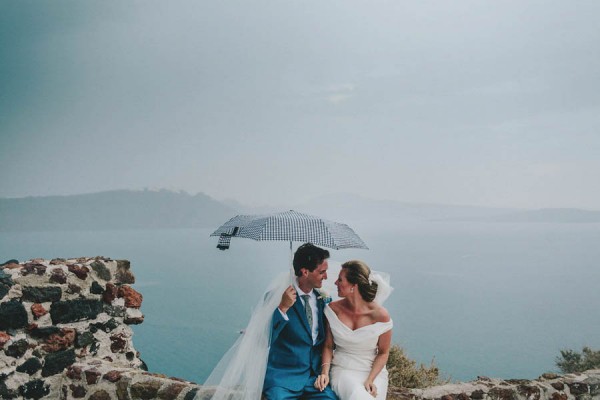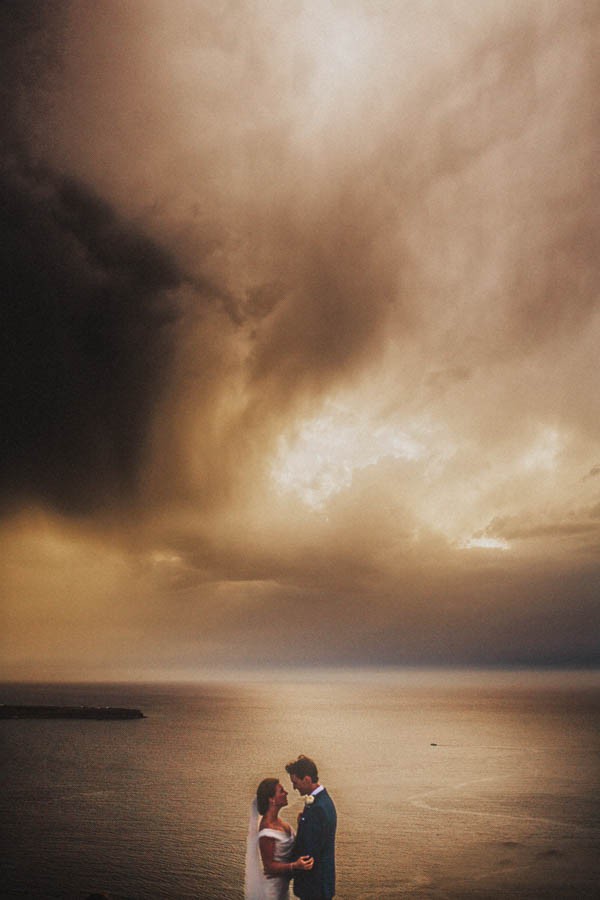 Congrats to Elizabeth and Collin on their Greek elopement, and thanks to El for sharing! For more inspiration for your destination wedding in Greece, check out Kyla and Benjamin's romantic Santorini destination wedding at La Maltese.