We are bringing you a little sunshine this Friday with Kayla and Taylor's adorable grey and yellow wedding at the Chardonnay Golf Club in Napa Valley. Fun and festive, this bright and sunny wedding was photographed by K Stone Photography.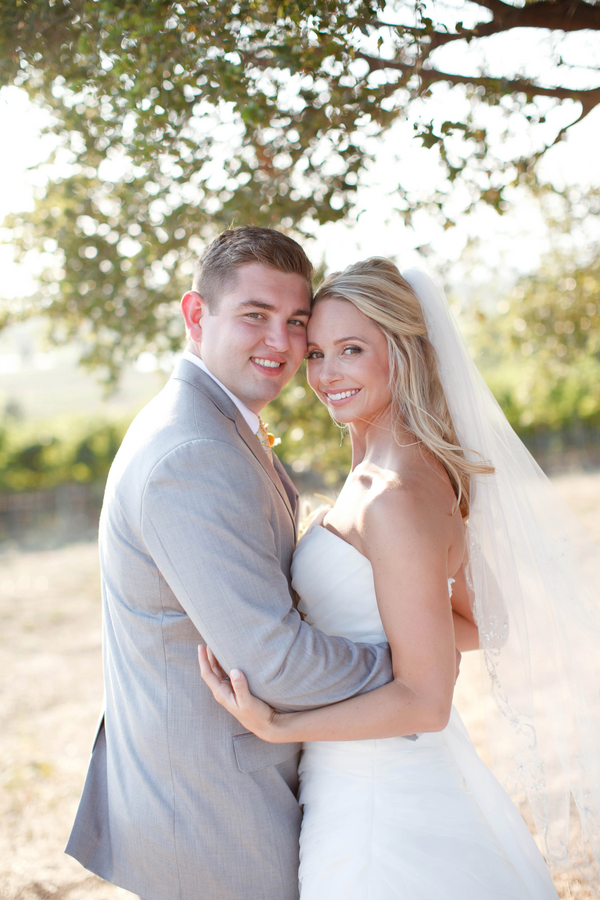 The Couple: Kayla and Taylor
The Wedding: 7.20.13 – Chardonnay Golf Club, Napa Valley, California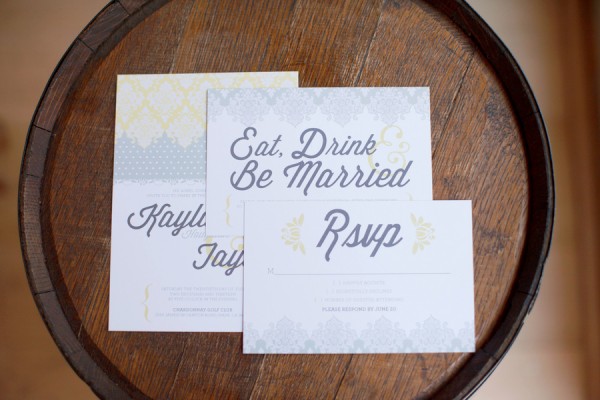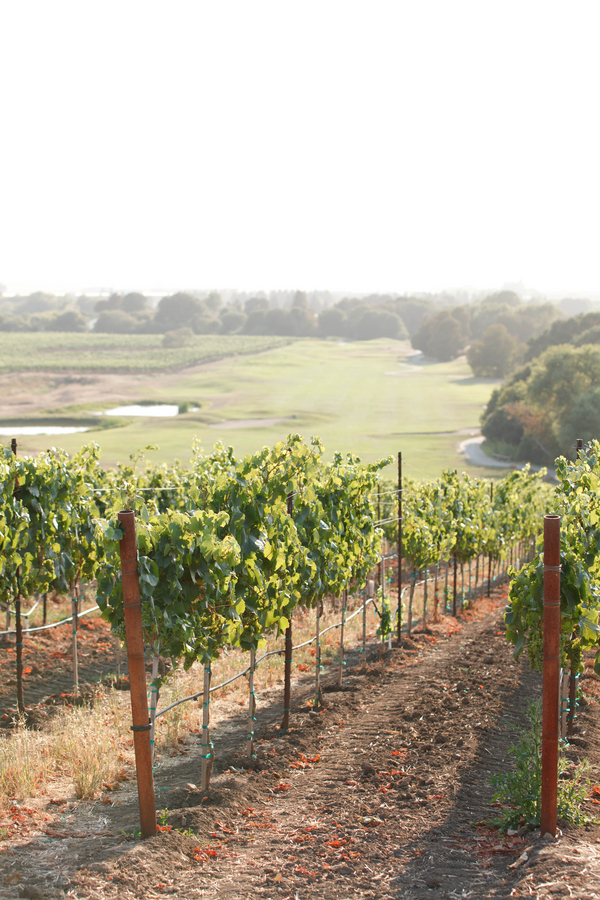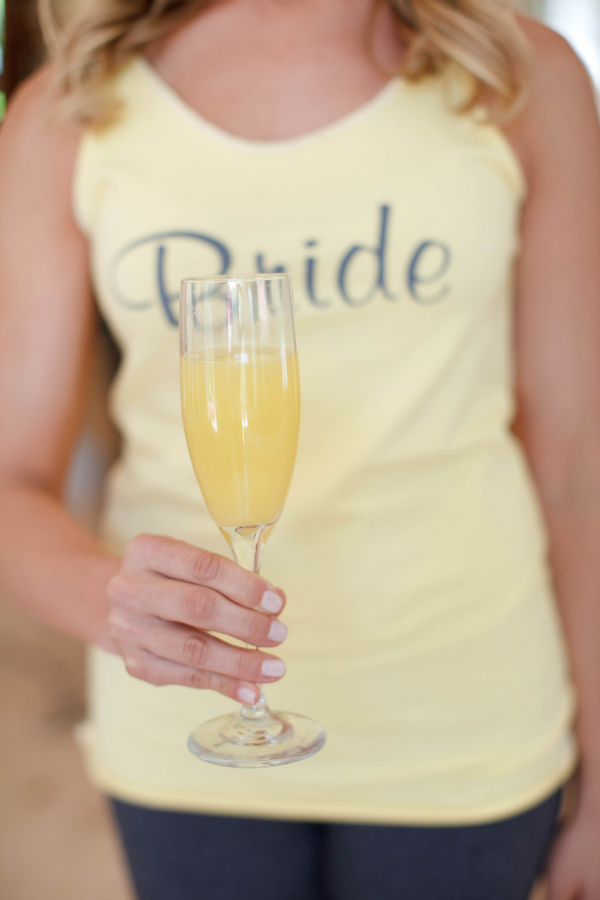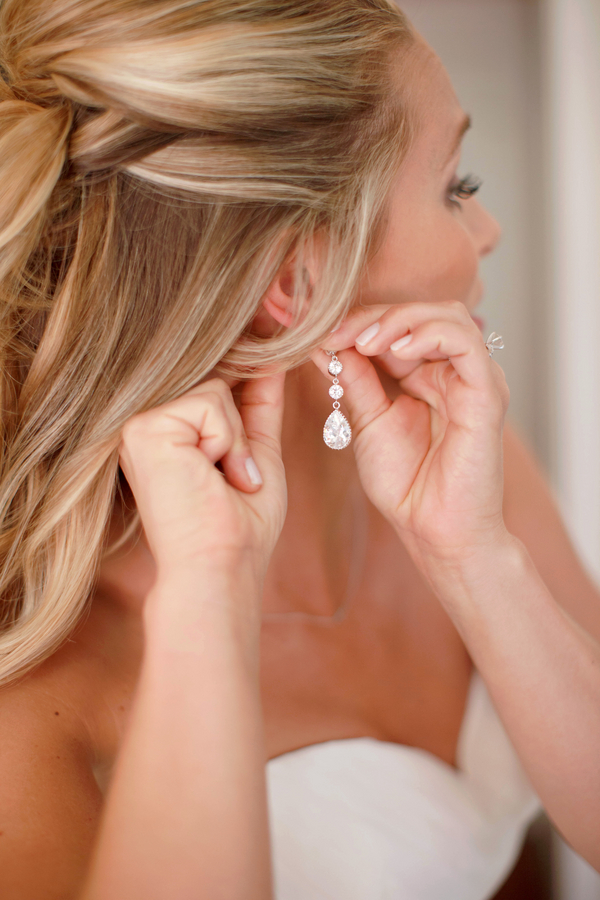 The Goals: We really wanted to enjoy the planning process all while praying that we wouldn't lose perspective on what this day meant to us and allowing the day to reflect who we are as a couple.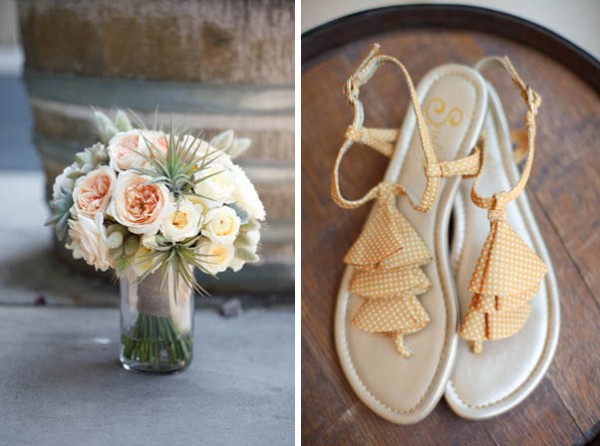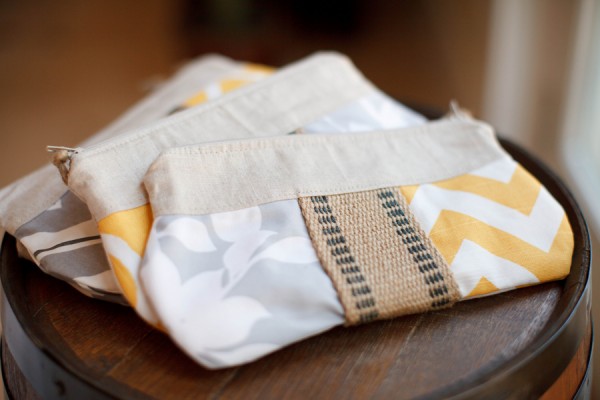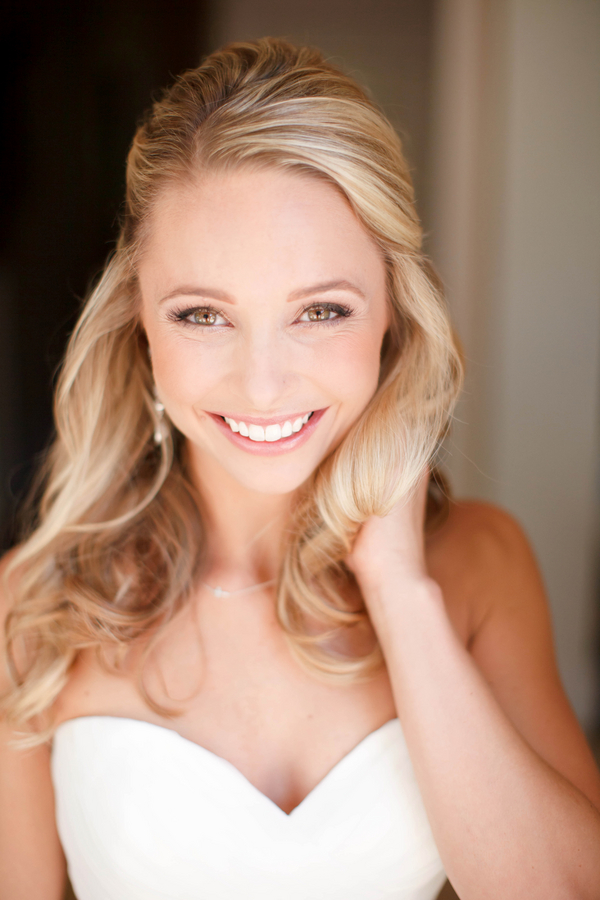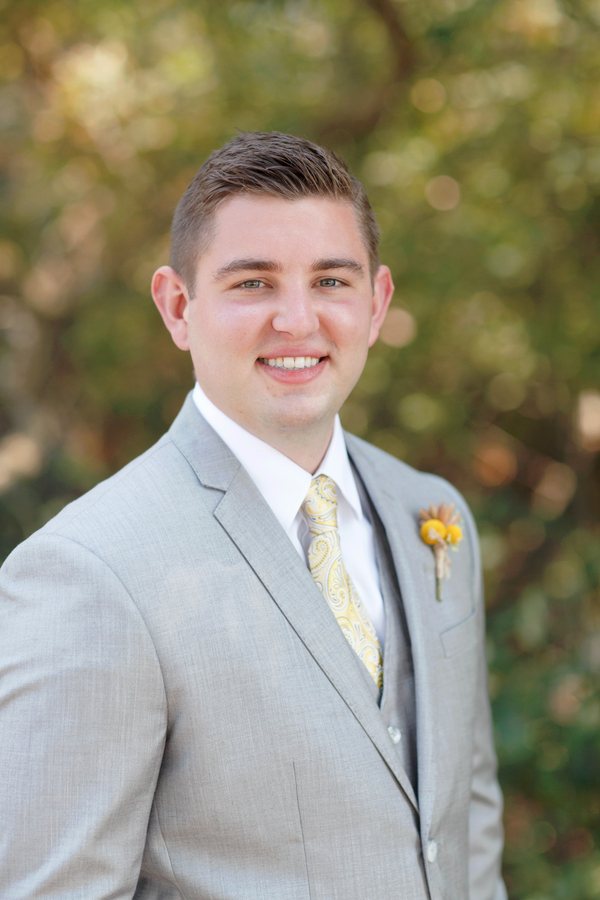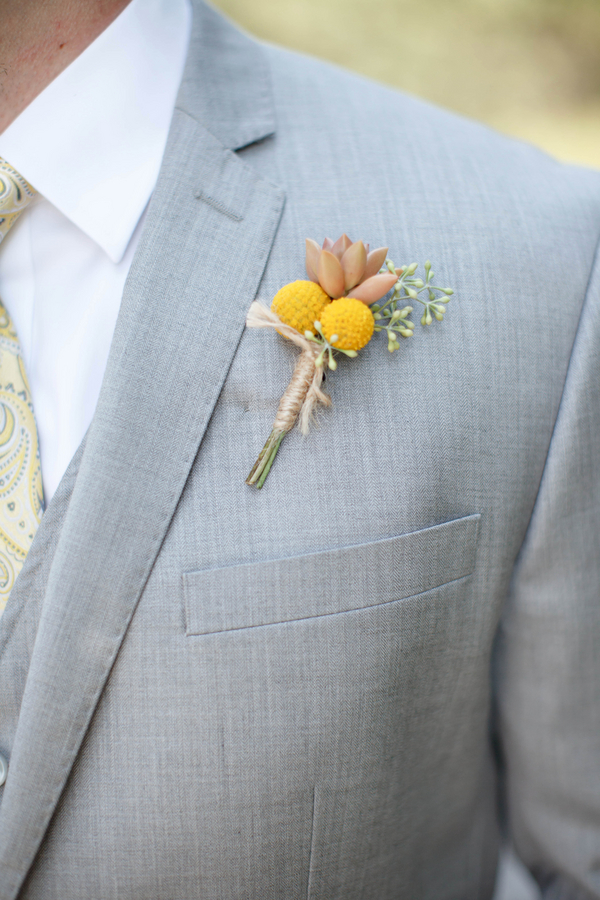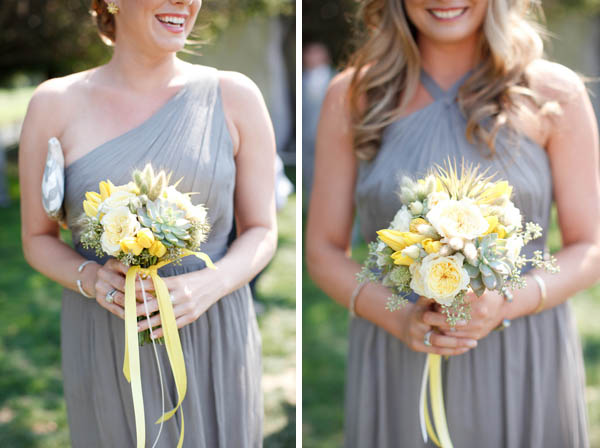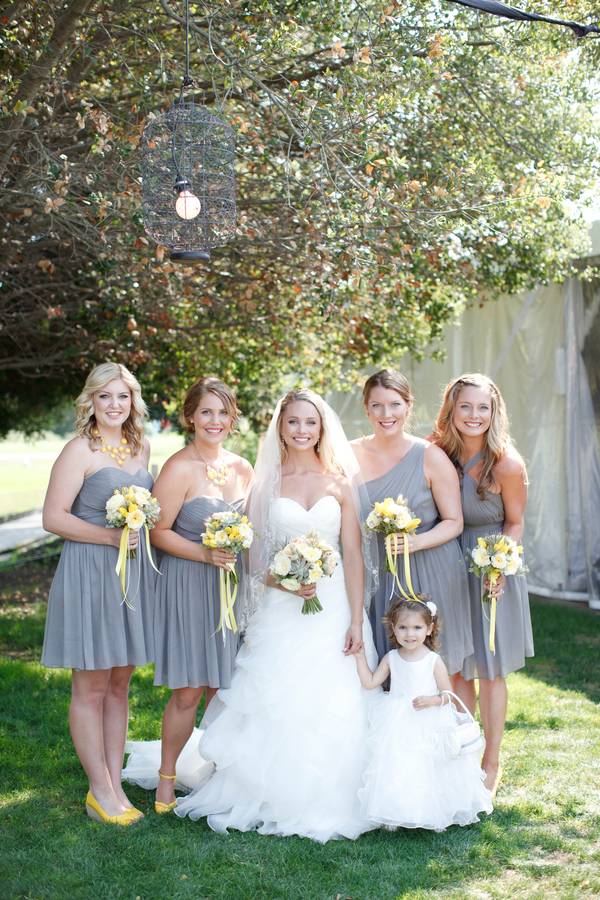 The Design: We wanted to create a fun and welcoming environment. We wanted the "backyard" feel as neither of us wanted to feel outside of our element and just wanted to be comfortable on this big day. We also found wine country to be beautiful and we were fortunate to find a great venue just on the outskirts of Napa. The moonlight grove at Chardonnay Golf Club is a perfectly quaint and beautiful spot with everything we were looking for. We were very focused on the details but also focused on having fun with it and not taking it too seriously or allowing ourselves to get stressed. We wanted our guests to know how much we appreciated them for all their love and support. This meant we certainly wanted to have a welcome beverage station, bathroom baskets for the guests, and plenty of food and drinks throughout the evening. We are so grateful for how everything turned out and all of our vendors truly exceeded every expectation!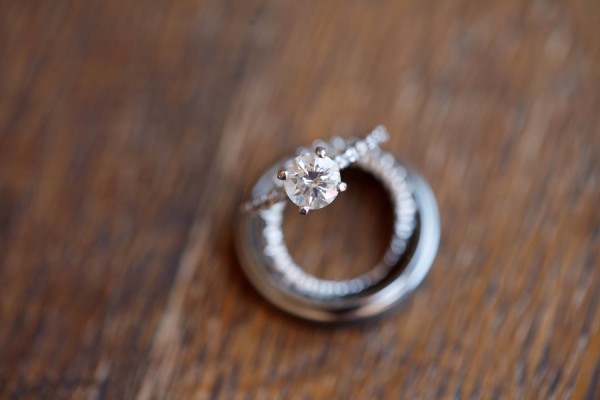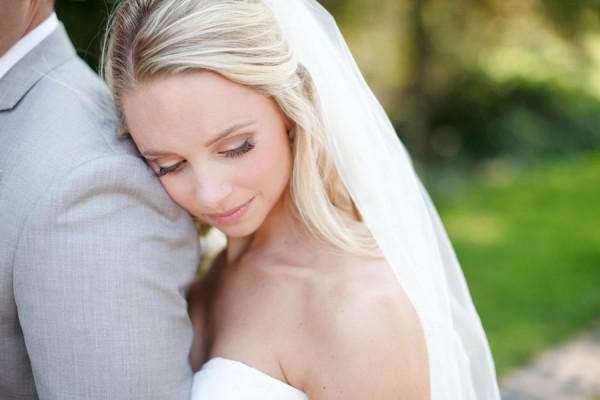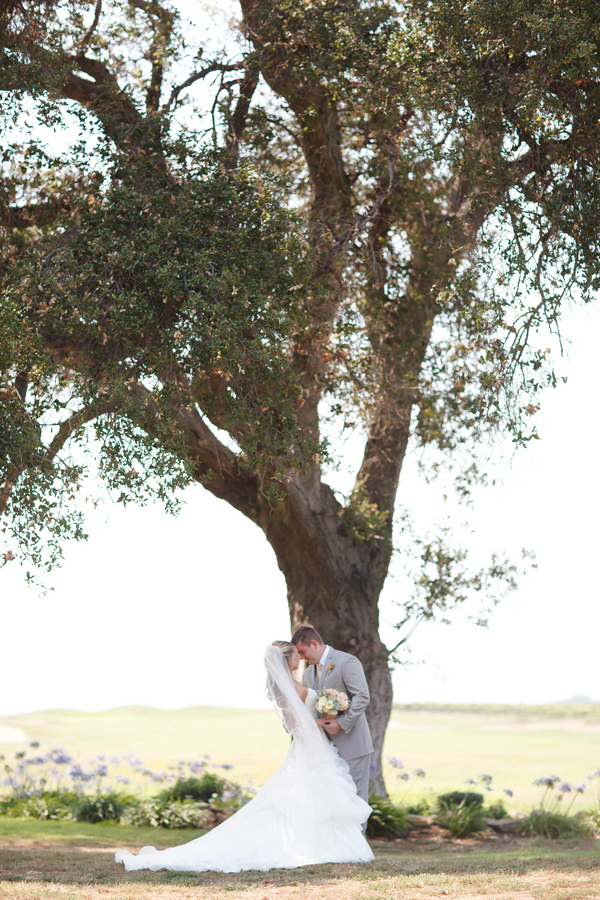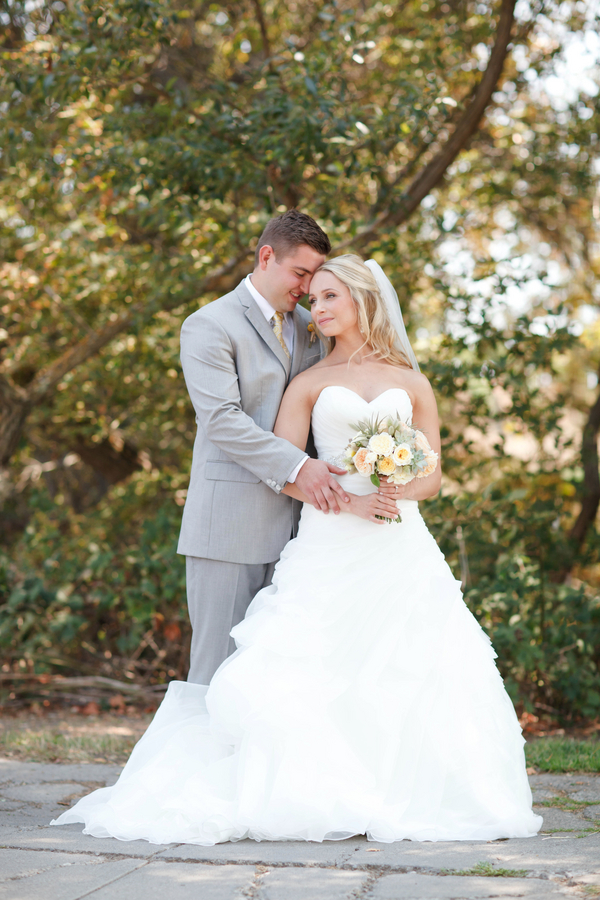 The Look: I really wanted a simple look as I did not want to feel too out of my element or uncomfortable on such a big day. I found a simple dress that I loved and paired a fun belt with it to give it a little something extra. I also didn't want to go too over the top with the makeup or hair. Jocelyn Gomez of Bella Bridal Napa Valley did an awesome job on creating the look I wanted. She also did a fabulous job on all my bridesmaids, mom and grandmother. I loved my veil and the intricate details on it! I wasn't even going to wear one, but eventually decided I should. I am so glad I did! I also wanted my bridesmaids to be comfortable and let them pick what they wanted to wear! They chose J.Crew silk chiffon dresses which looked great! They each wore a style they preferred and paired their own shoes and jewelry with it. It was great because each of their personalities were seen through it!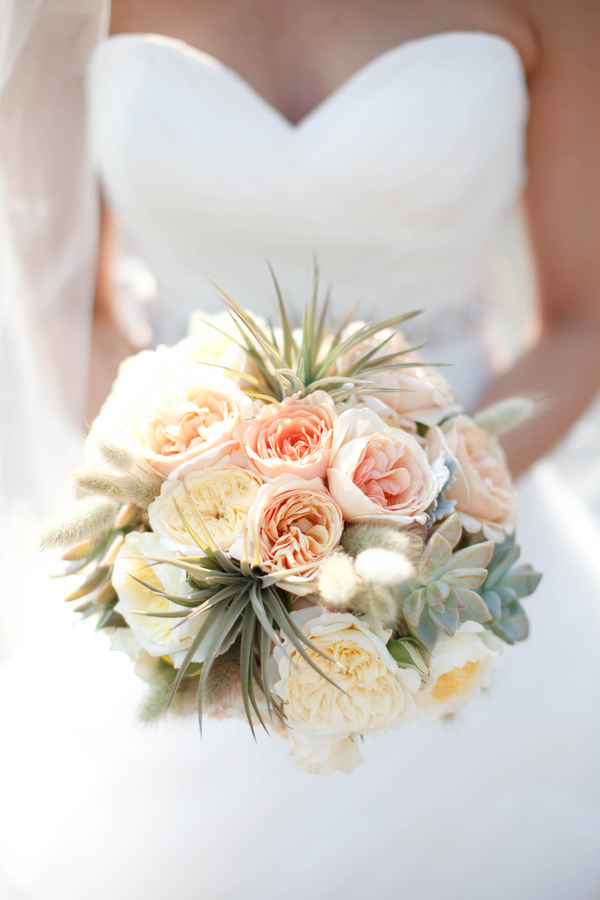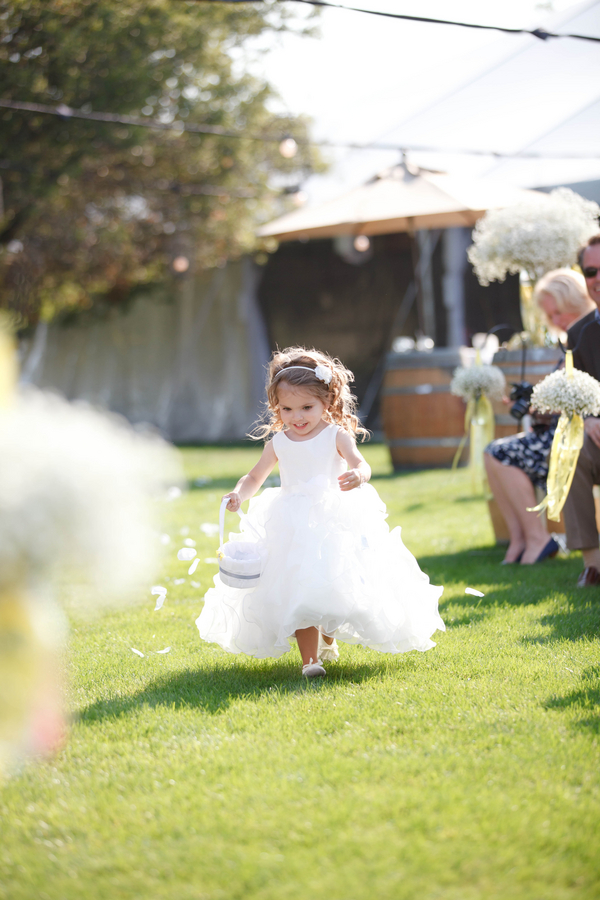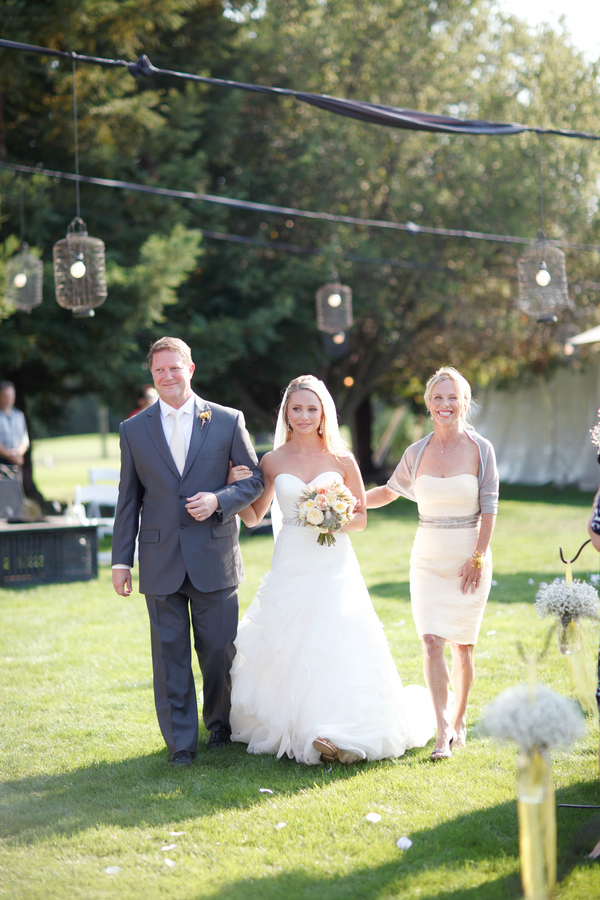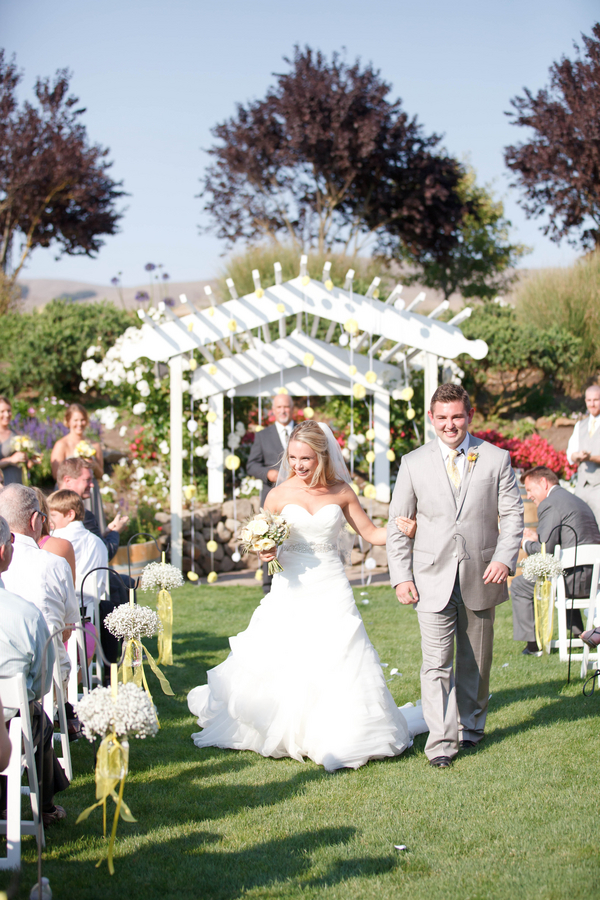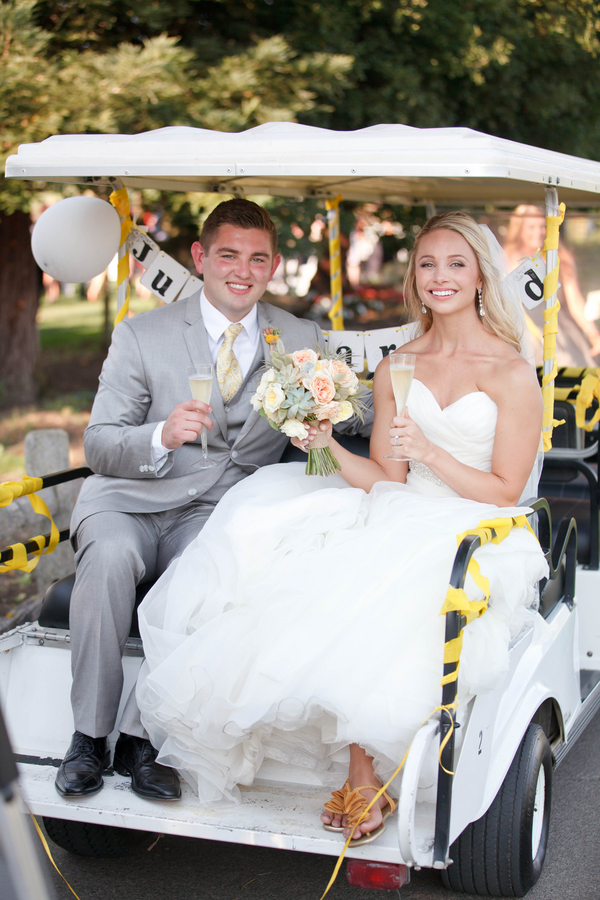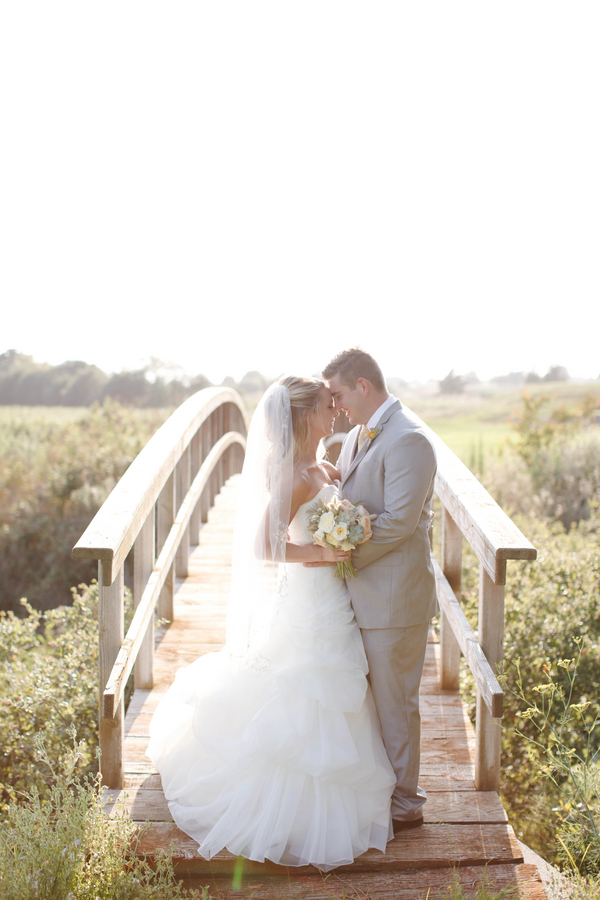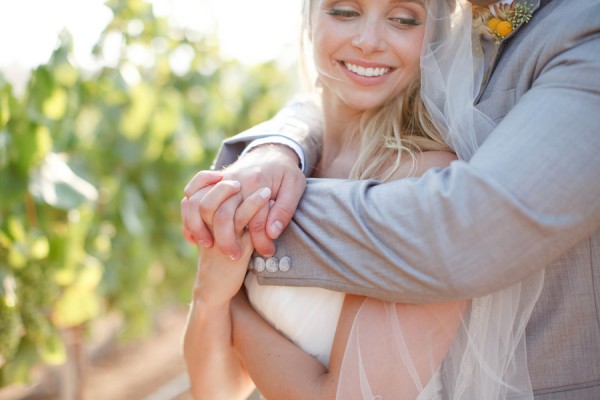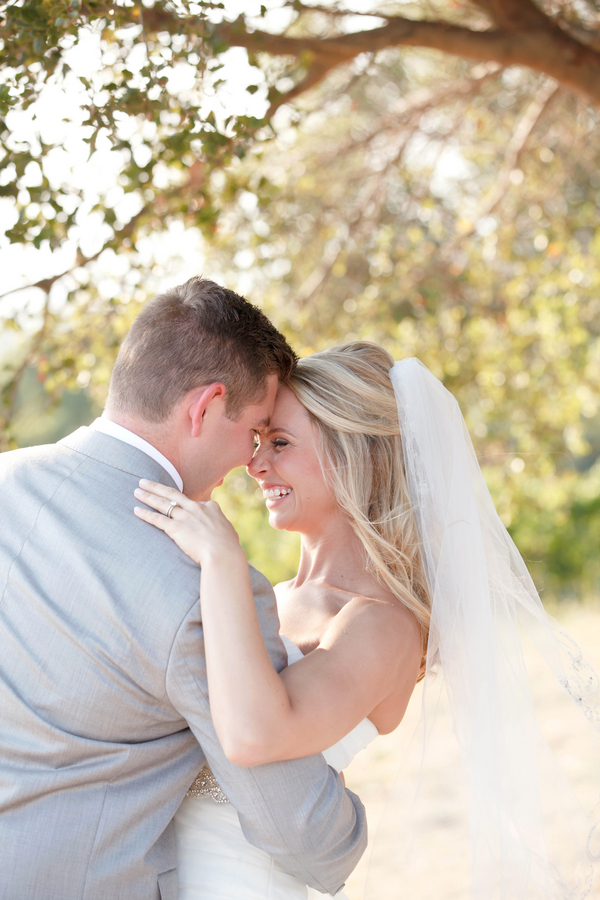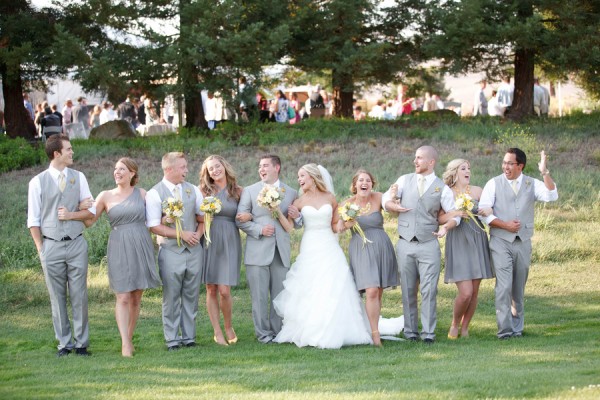 '
The Moments: My most favorite part of the day was when my husband and I took a golf cart all around the venue just after we got married. We got some awesome one-on-one time together and stood in awe of some amazing Napa Valley views. It was truly so romantic and just so special to have the time together. It was much needed to take a step back, breath, and take it all in. I also loved when my husband and I exchanged our own vows. It is something we will always remember.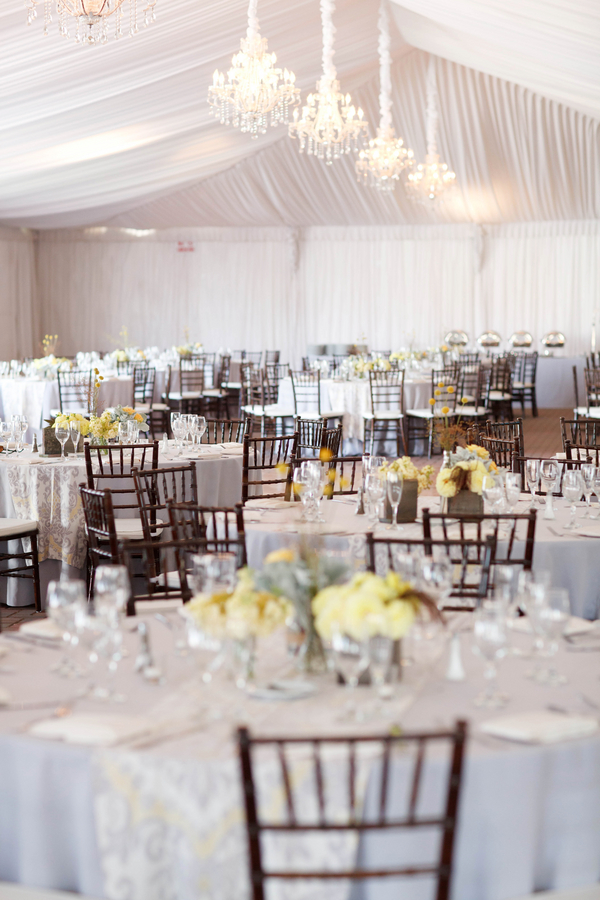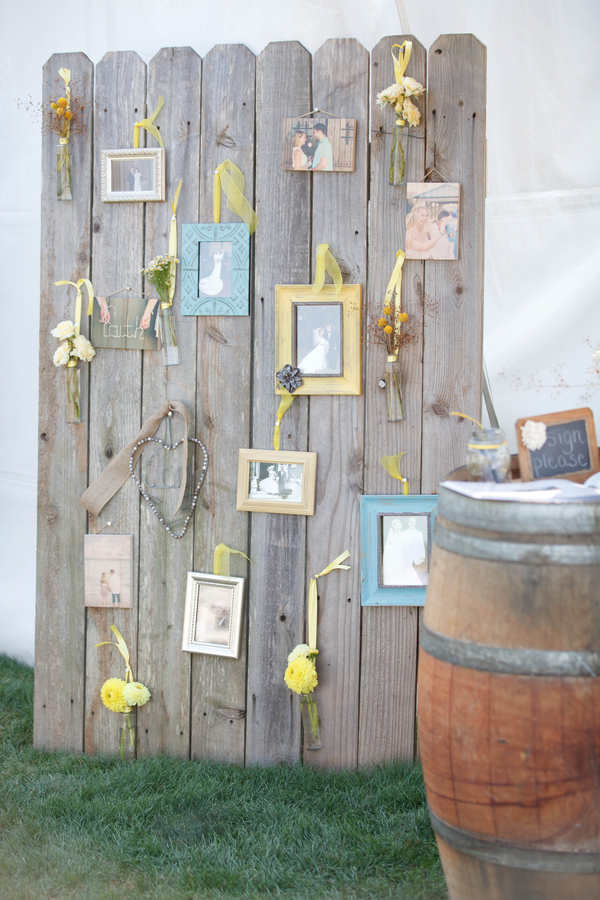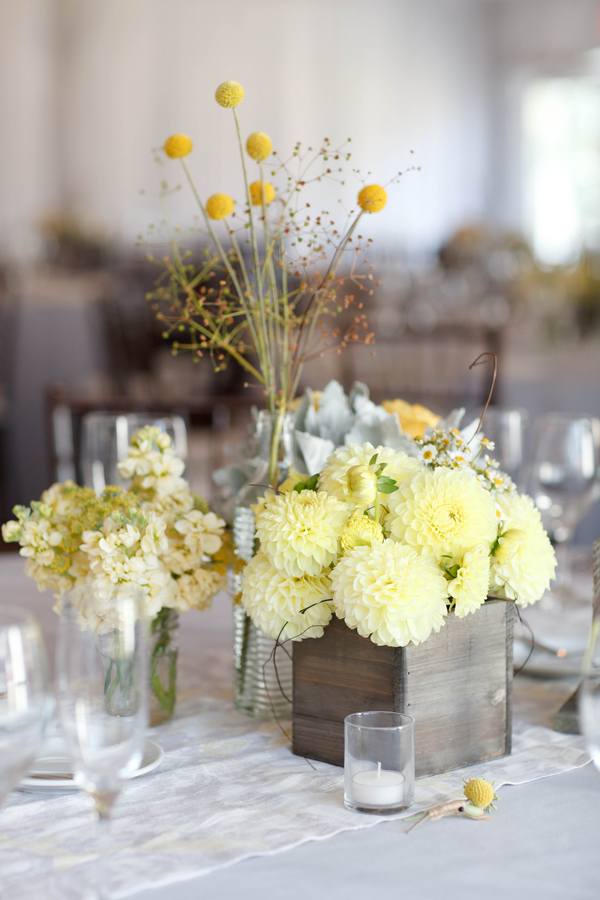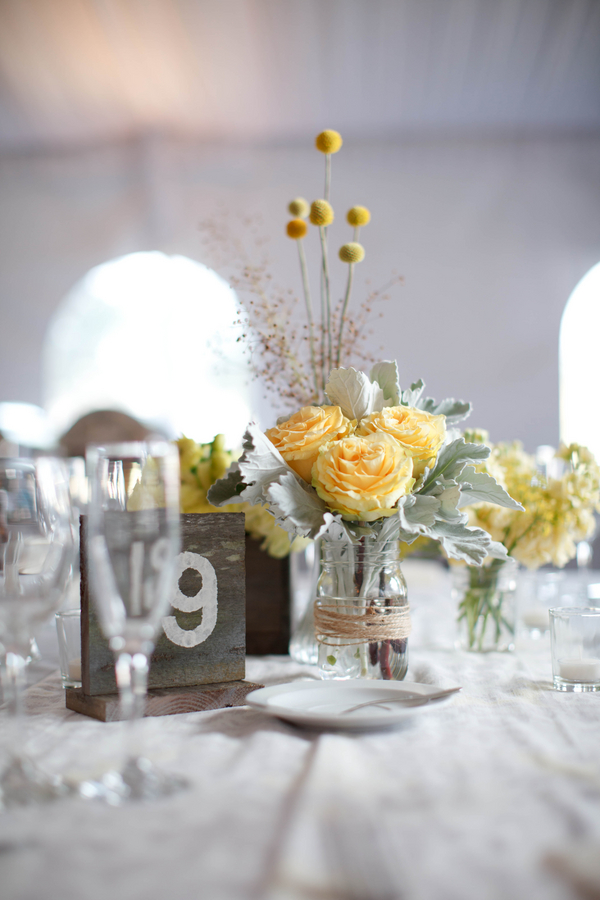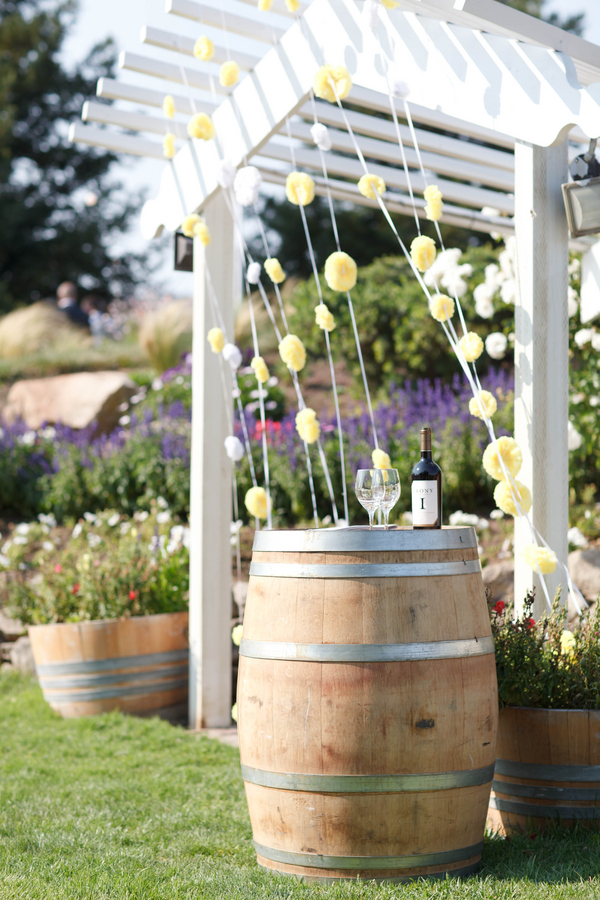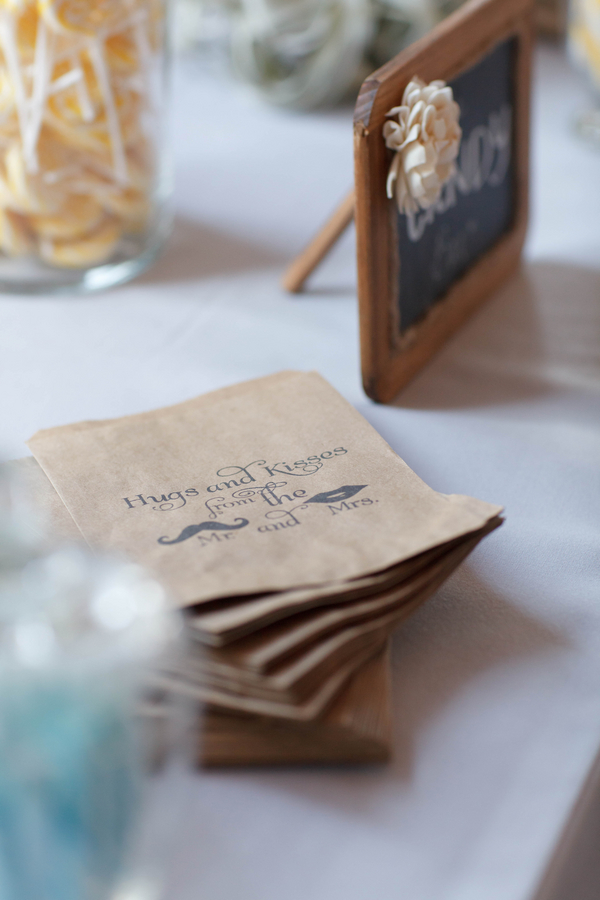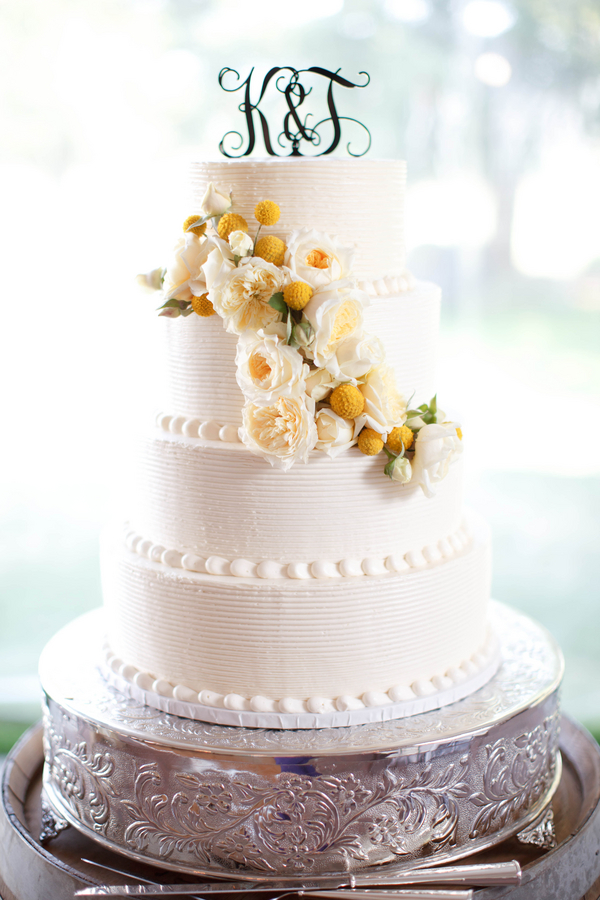 The Advice: I would tell them to enjoy the planning process and that being engaged is such a unique season in a relationship. I also loved that my husband and I wrote our vows together; we decided what was important to us in a marriage and spent time in prayer asking for guidance. We then recited the same vows back to each other on our big day and it was so special. Most importantly, be reminded of what the day is all about. Don't get too caught up in the details and other people's opinions; just have fun with it! It is your day!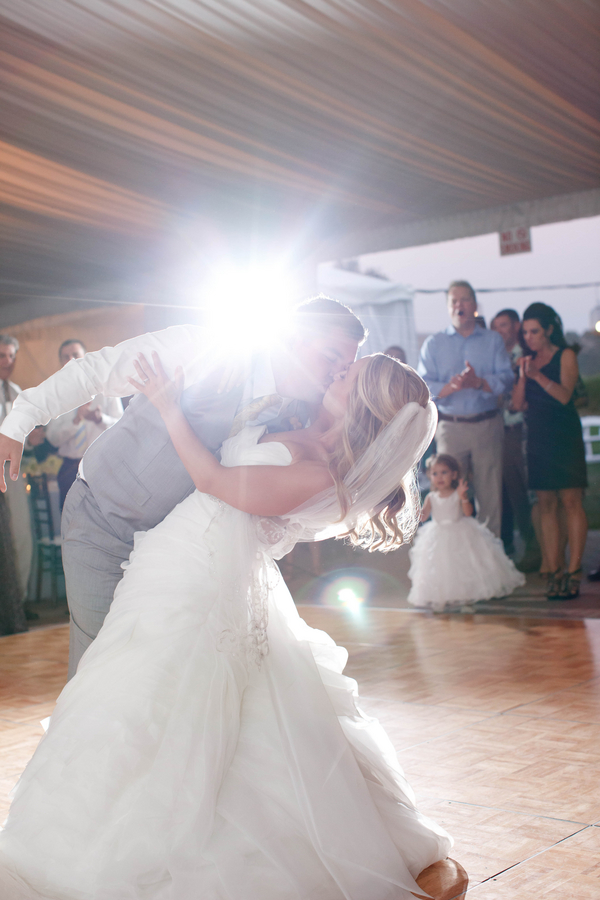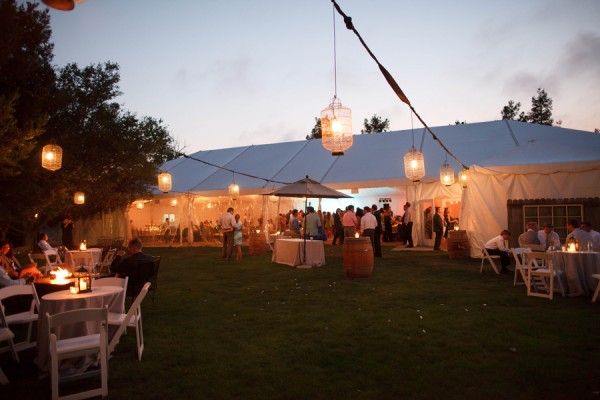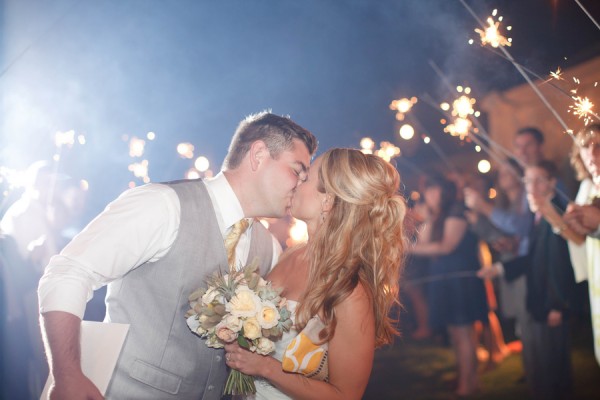 The Wedding Team:
Photographer: K Stone Photography
Event Planner: Noy Mendoza of the Chardonnay Golf Club
Ceremony and Reception Venue: Chardonnay Golf Club
Videographer/Film Maker: Calixte Works
Officiant: Nick Vleisides (family friend)
Invitation Designer: Jack Hekimian (friend)
Catering: Chardonnay Golf Club
Florist: Katharina Stuart
Cake: Kristie Jernigan of Kristie's Cake Creations
Wedding Dress: Allure Bridal via Victoria's Bridal Couture
Bridal Accessories: Seychelles (shoes), Victoria's Bridal Couture (veil), Poetry Jewelry (necklace)
Bridesmaids' Apparel & Accessories: J.Crew (dresses), Jens Bags (clutches)
Groom and Groomsmen's Apparel & Accessories: Perry Ellis (three piece suit), Geoffrey Beene (tie), Express (socks)
Hair & Makeup: Jocelyn Gomez of Bella Bridal Napa Valley
Live Music: The Mixx Band
Dance Instruction: Fred Astaire Dance Studios
Rentals: La Tavola Fine Linen Rental
Rings: Jared Galleria of Jewelry
Chalkboards: Country Barn Babe
Flower Girl Basket: Fallen Star Couture Inc
Thank you Kayla and Taylor for sharing your gorgeous wedding with us!
Want to see more grey and yellow weddings? Check out our fabulous collection of incredible yellow and grey weddings here!