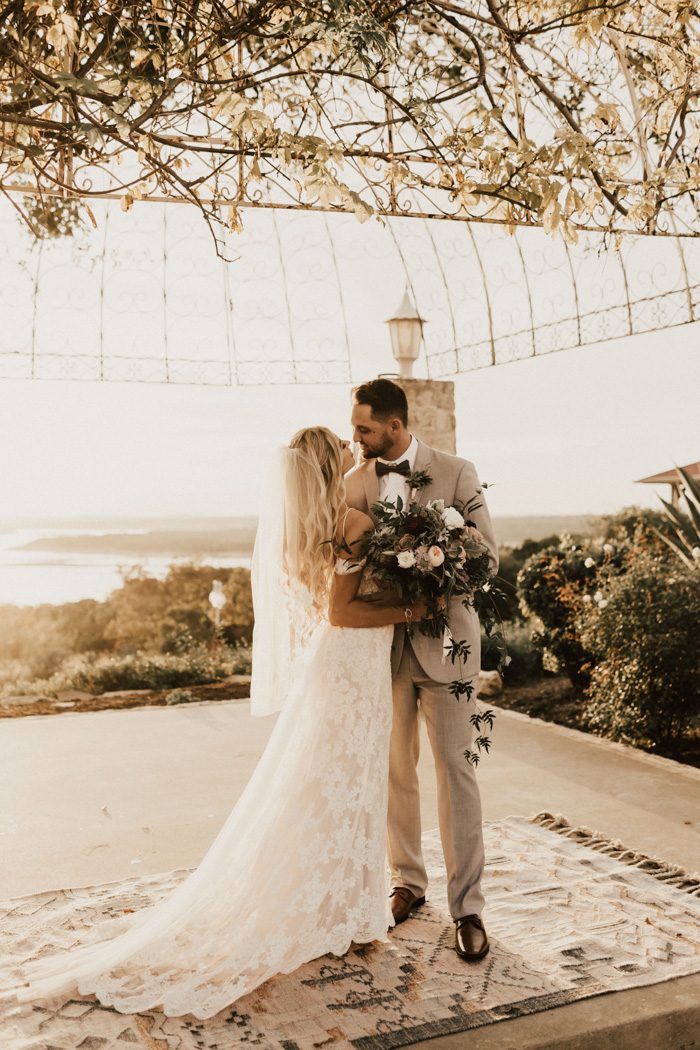 Boho chic looked oh-so-good on Allie and Tyler and made their Austin wedding at Vintage Villas one to remember! The indoor/outdoor space set atop a hill overlooking the lake made for a stunning backdrop and allowed them to have a waterfront wedding without having to travel to the beach. For a distinctly bohemian feel, they filled the space with dreamcatchers, lanterns, vintage rugs, and even parked a VW bus near the reception for guests to take photos. The entire theme of the day was actually centered around the image of a bus and how it symbolized their journey as a couple, so they integrated cute bus drawings into their seating chart, table numbers, paper goods, and other signage. We absolutely adore every detail of this boho chic wedding and how Rebecca Taylor Photography captured it all in the dreamiest and most romantic way possible!
The Couple:
Allie and Tyler
The Wedding:
Vintage Villas, Austin, Texas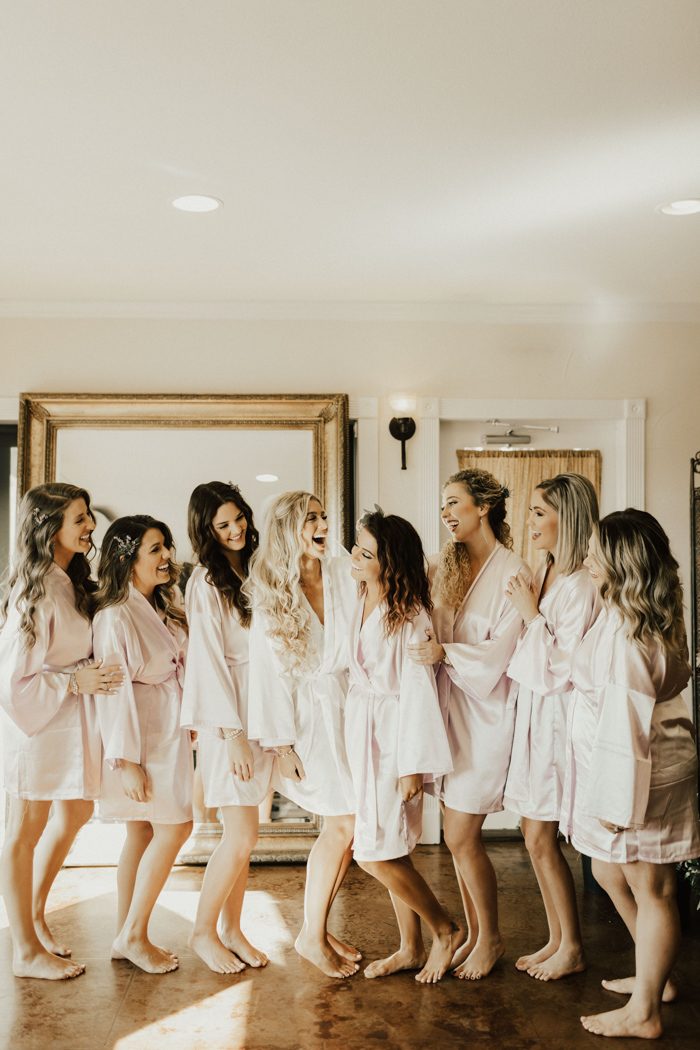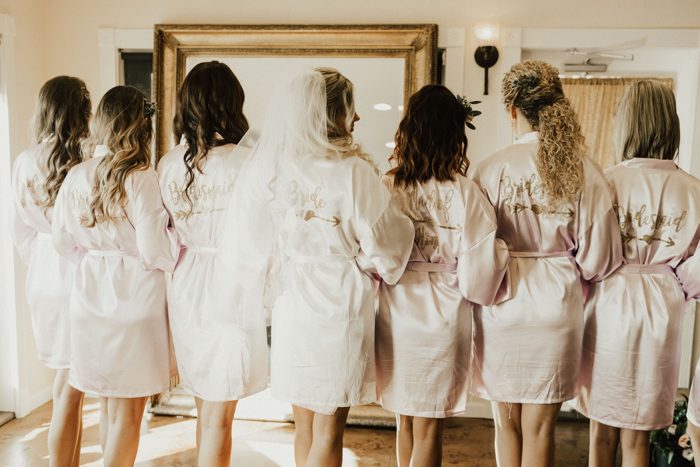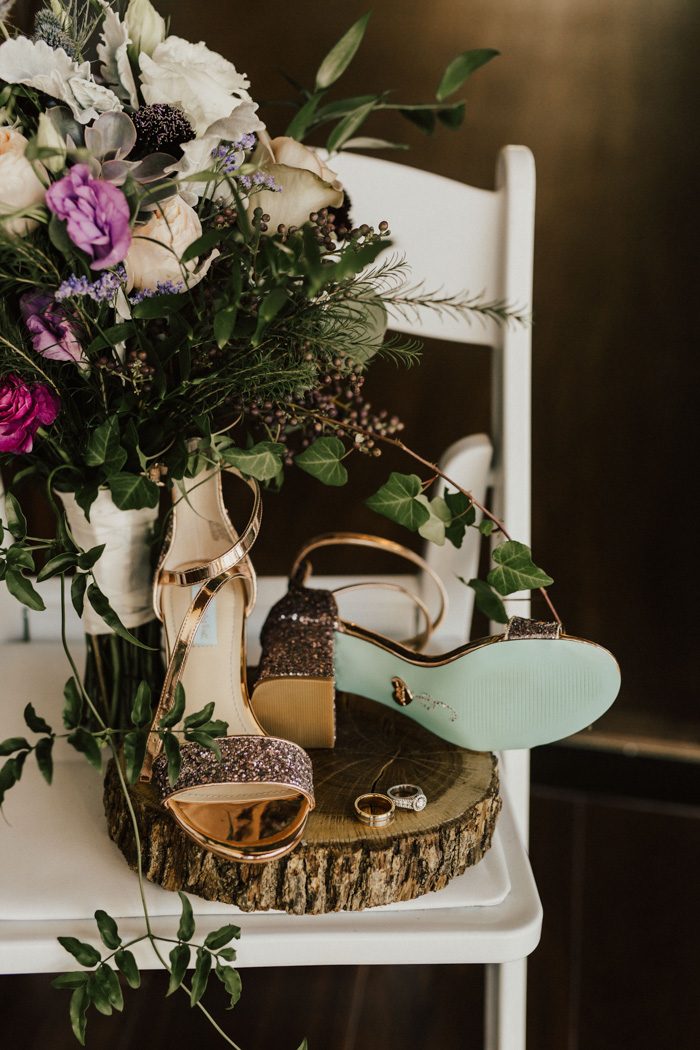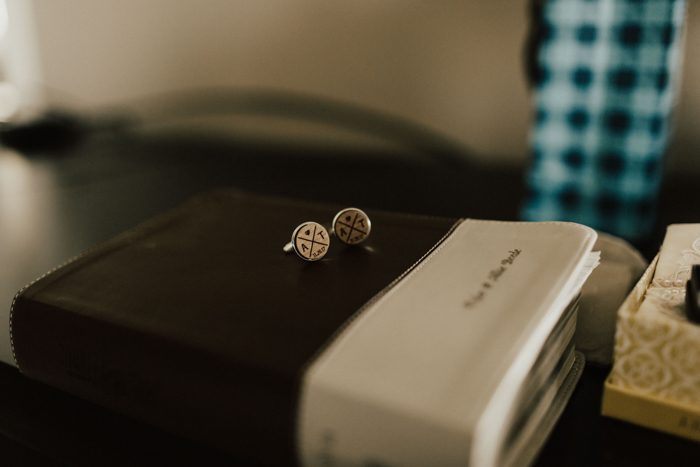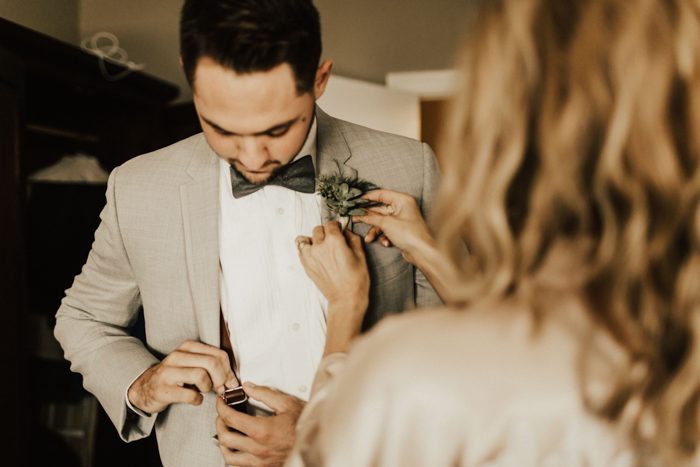 Like most would imagine, I wanted a day that would reflect us as a couple. I wanted our love for God and for one another to be evident as we took this vow in front of our family and friends. For me, it wasn't about having some over the top wedding, but about celebrating this new journey joining together as husband and wife.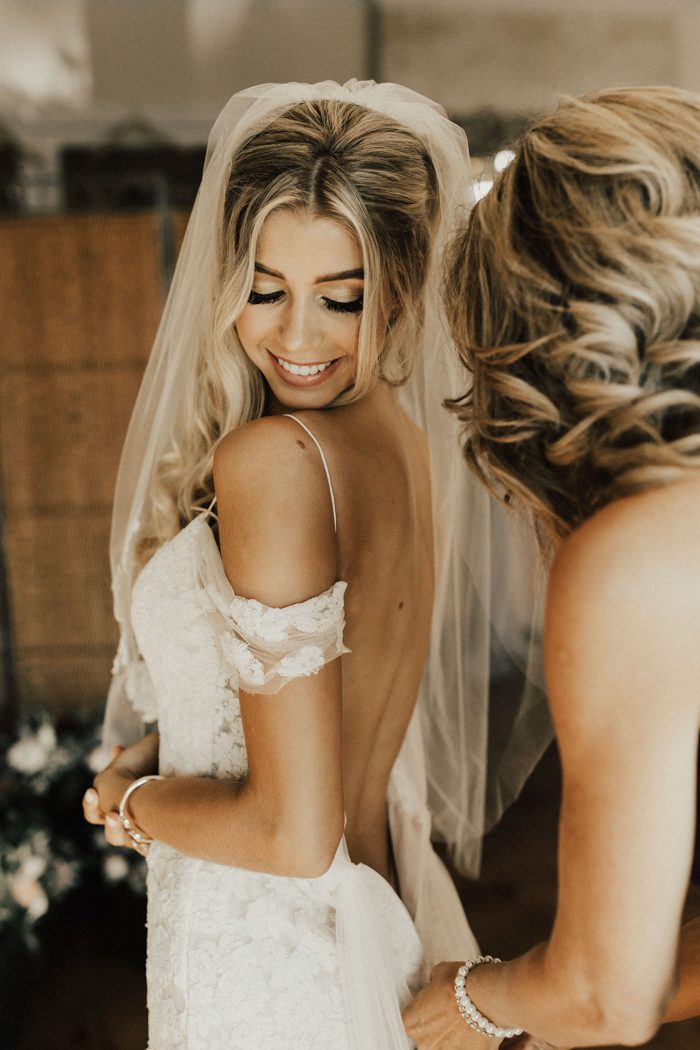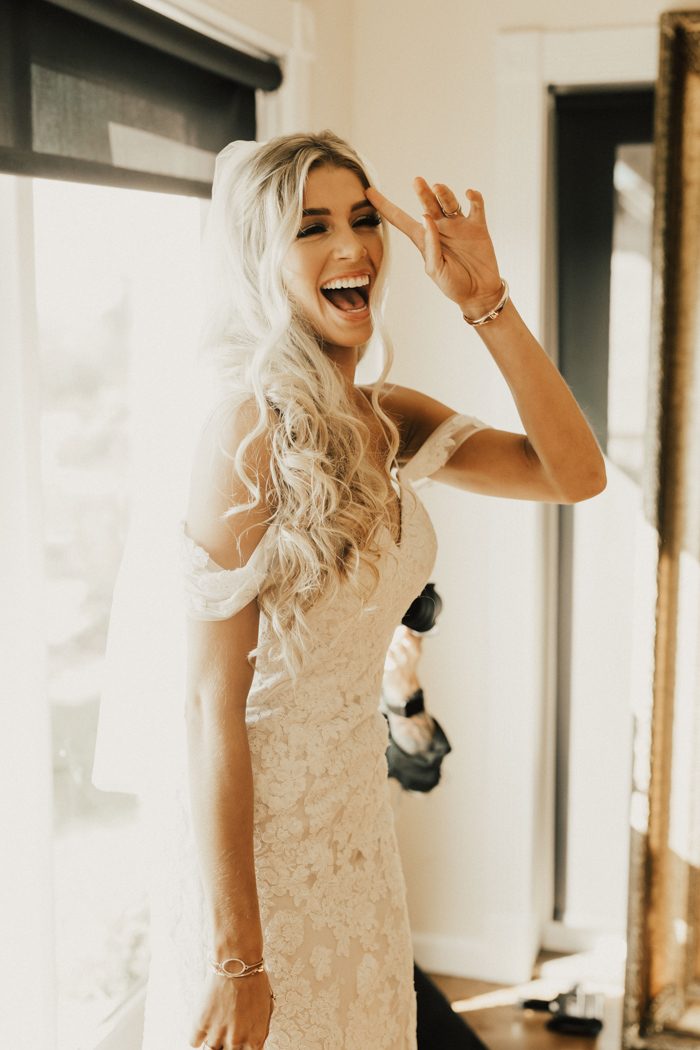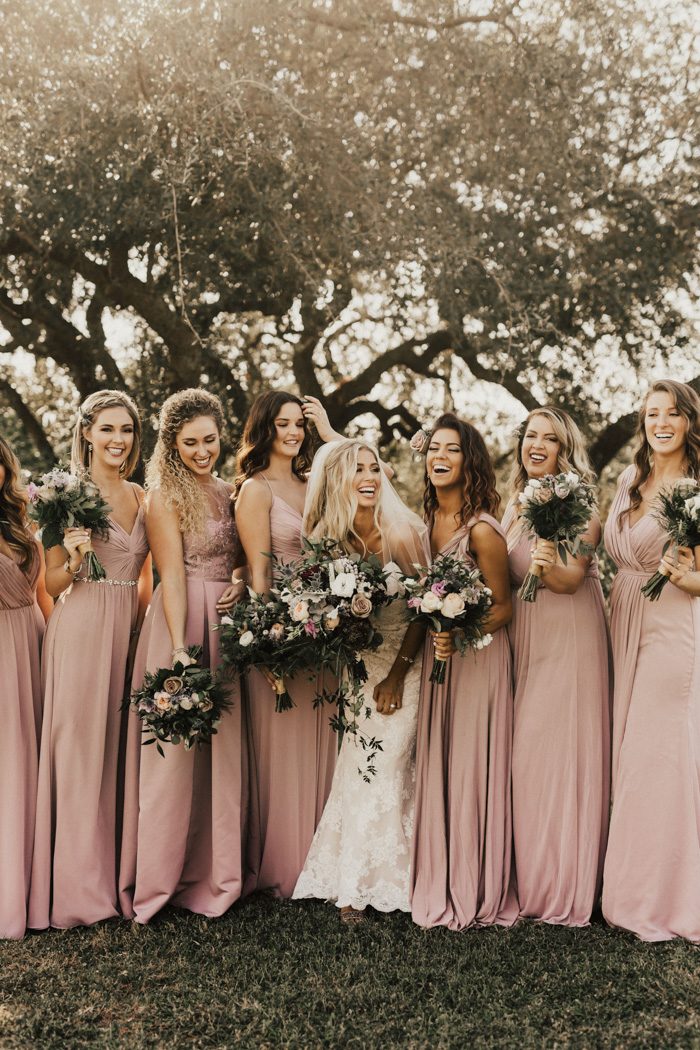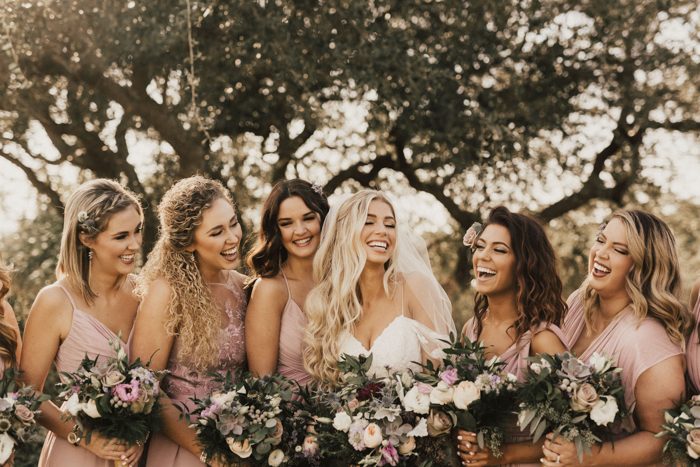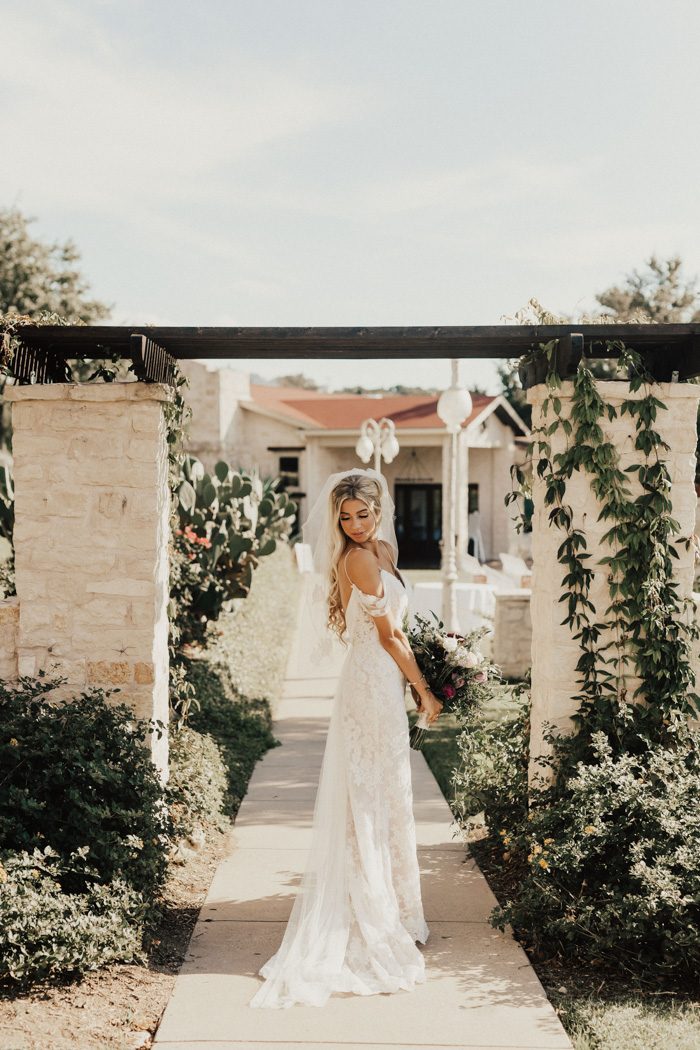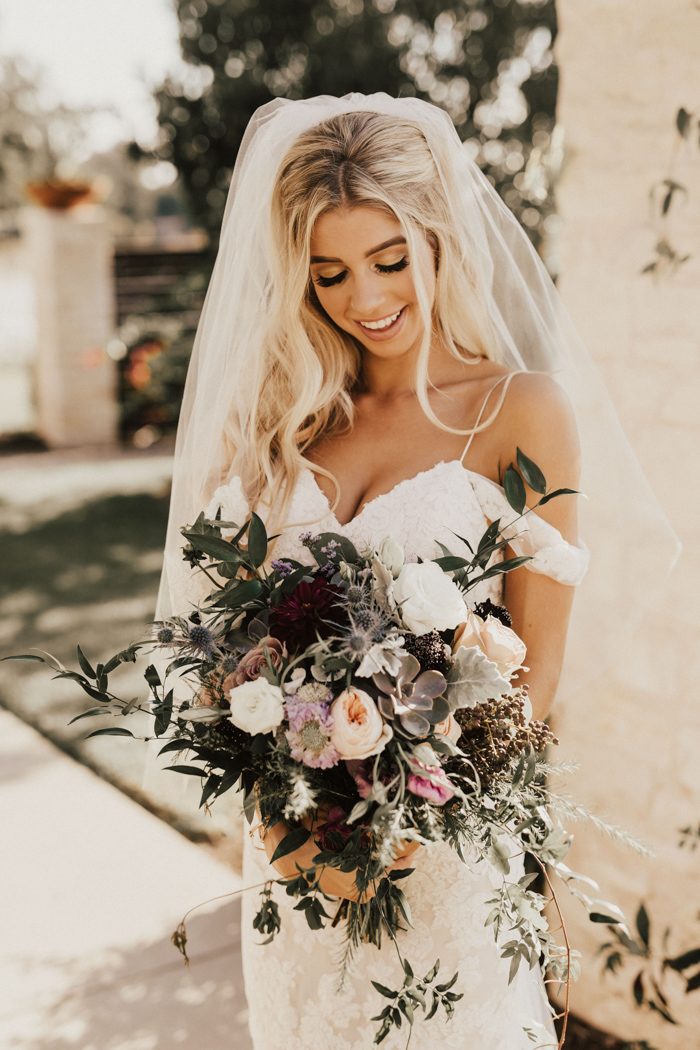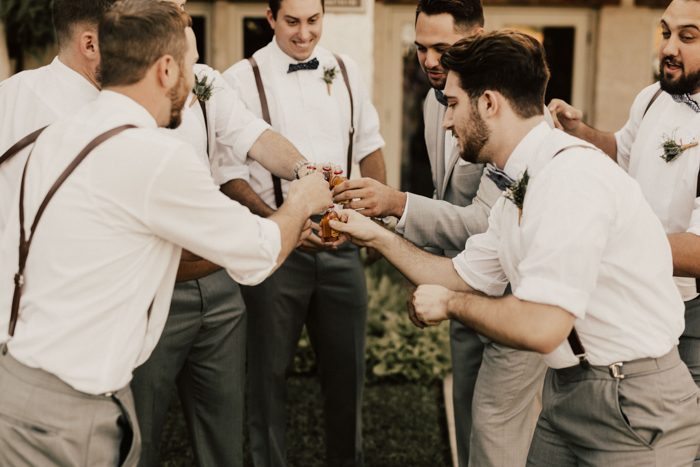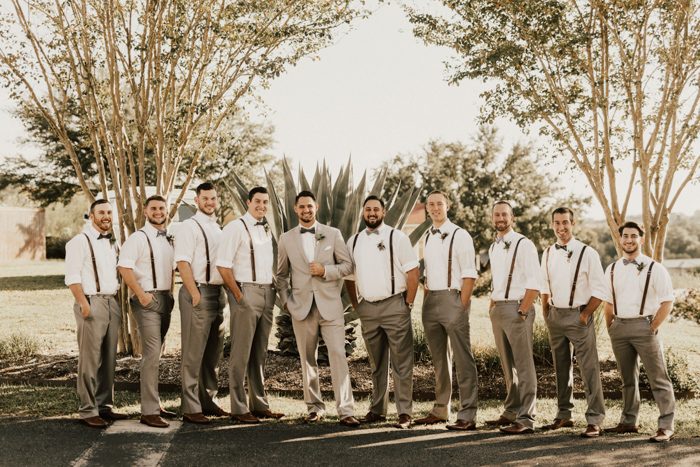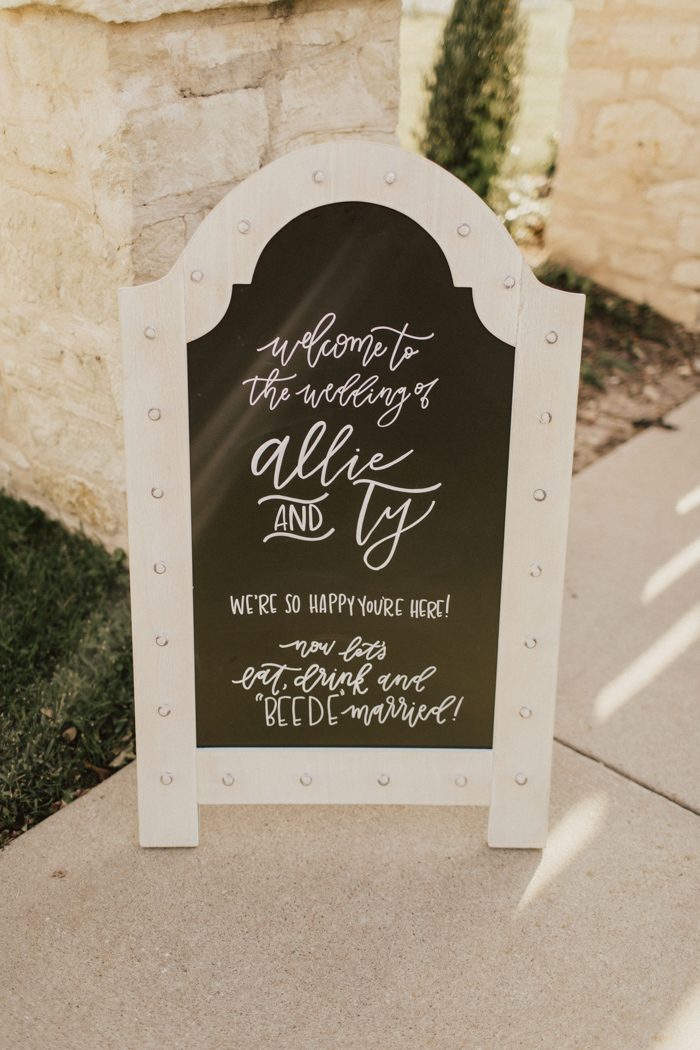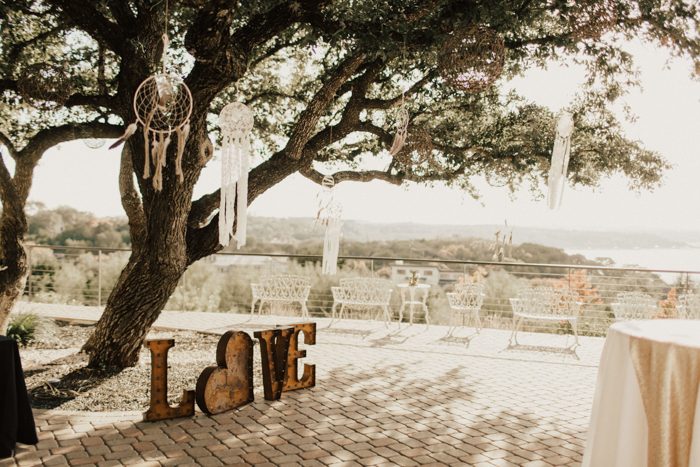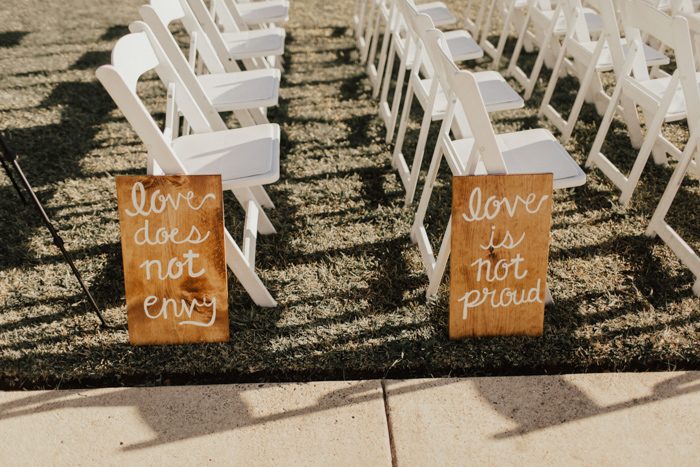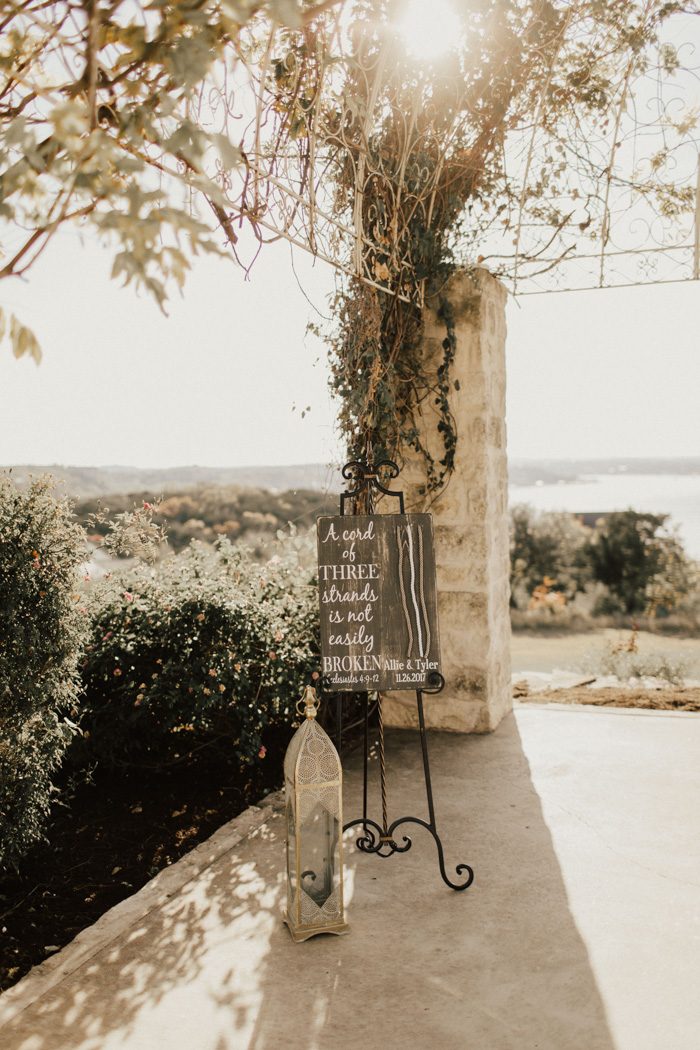 It meant so much to me to have my bridesmaids gather around me in prayer before the ceremony began. We all had an absolute blast on the dance floor with everyone, and Ty even performed one of his original songs that everyone sang along to. Nothing compares, though, to seeing my husband's reaction to me walking down the aisle. I am glad that we didn't do a first look, because seeing the joy and the tears in his eyes were absolutely priceless as my dad gave me away. I always laugh thinking about us laying in bed afterward eating pizza and leftover wedding cake saying, "Can you believe we are married?!"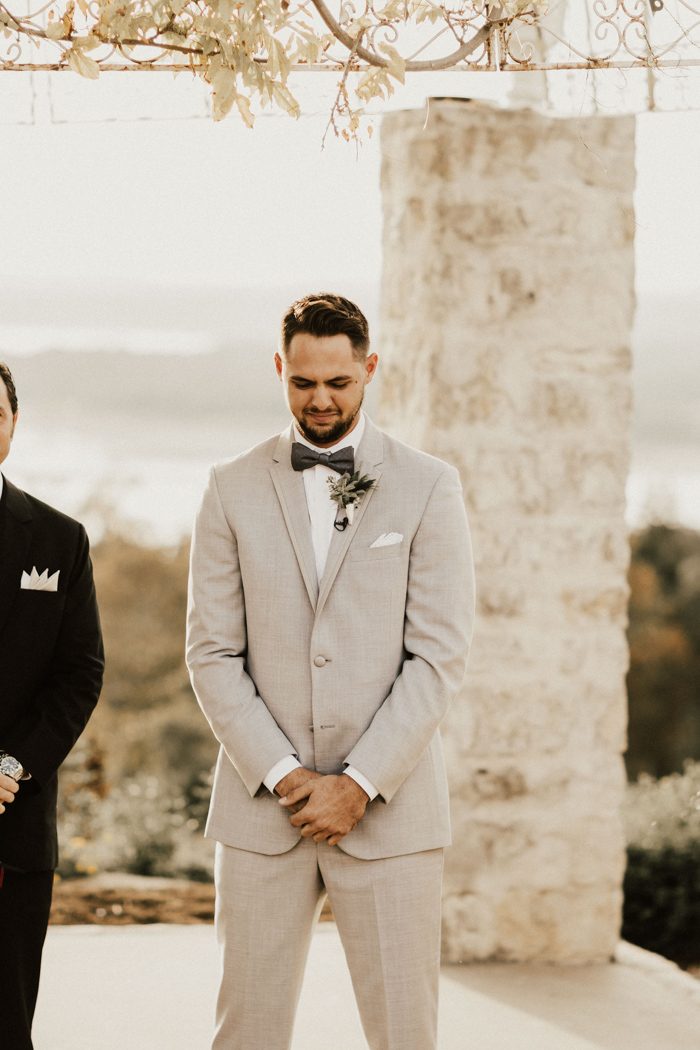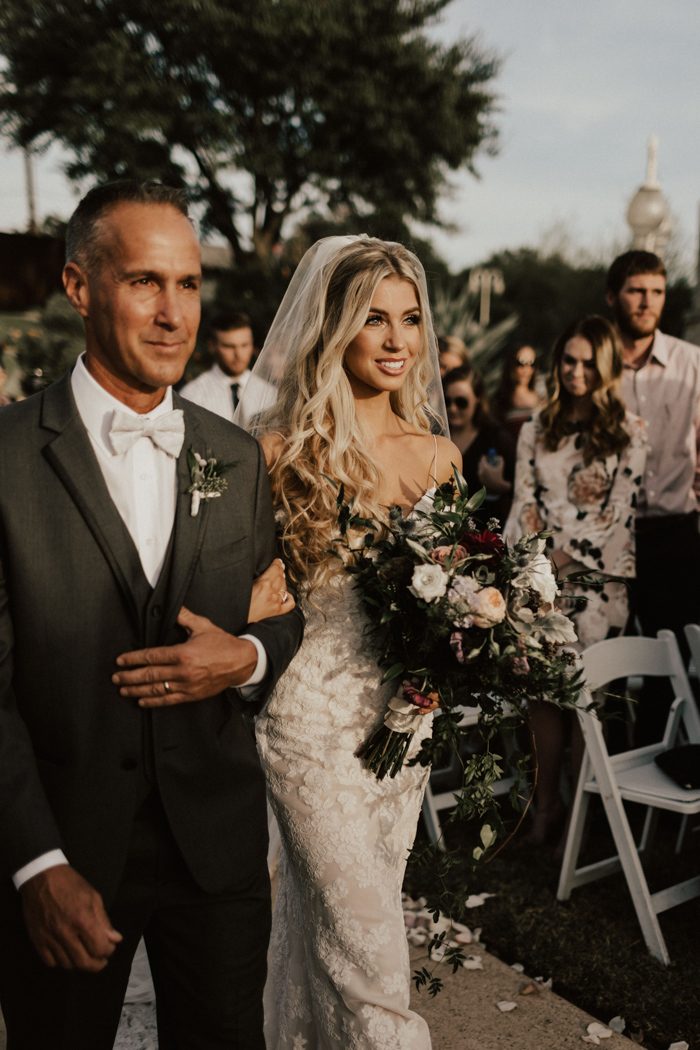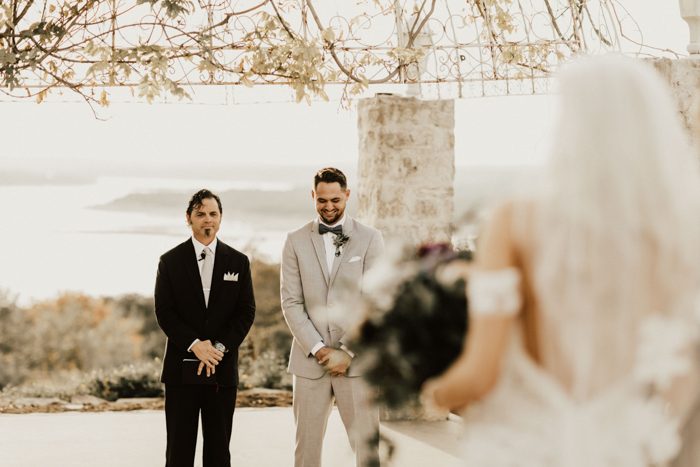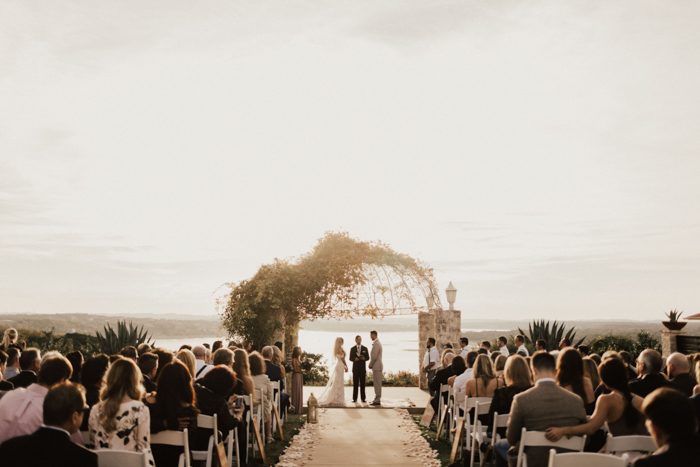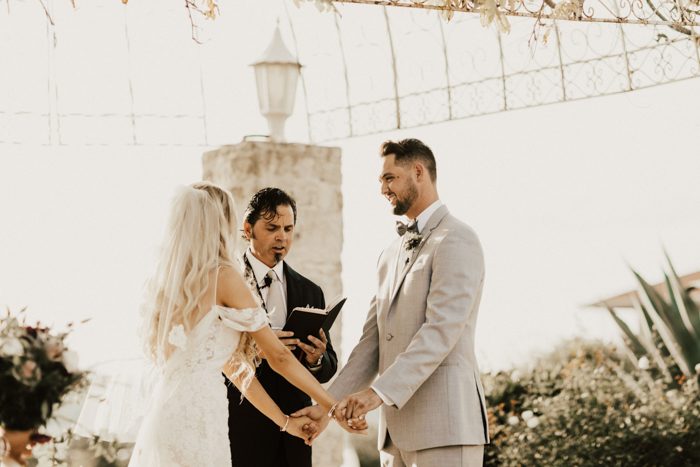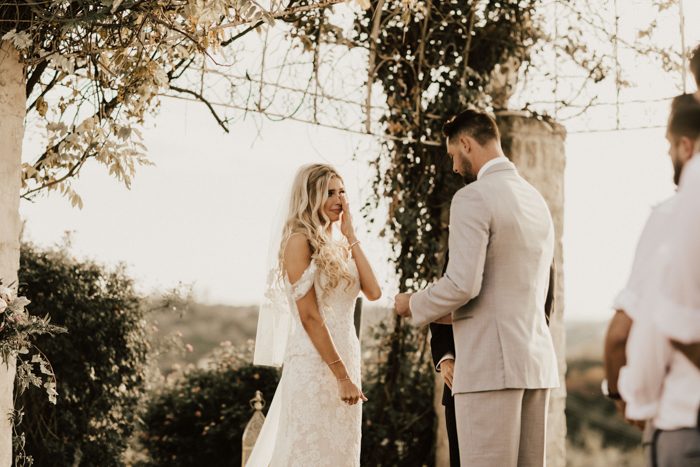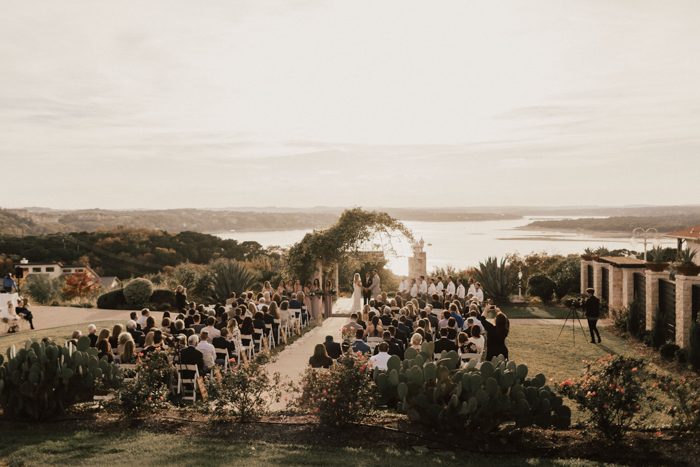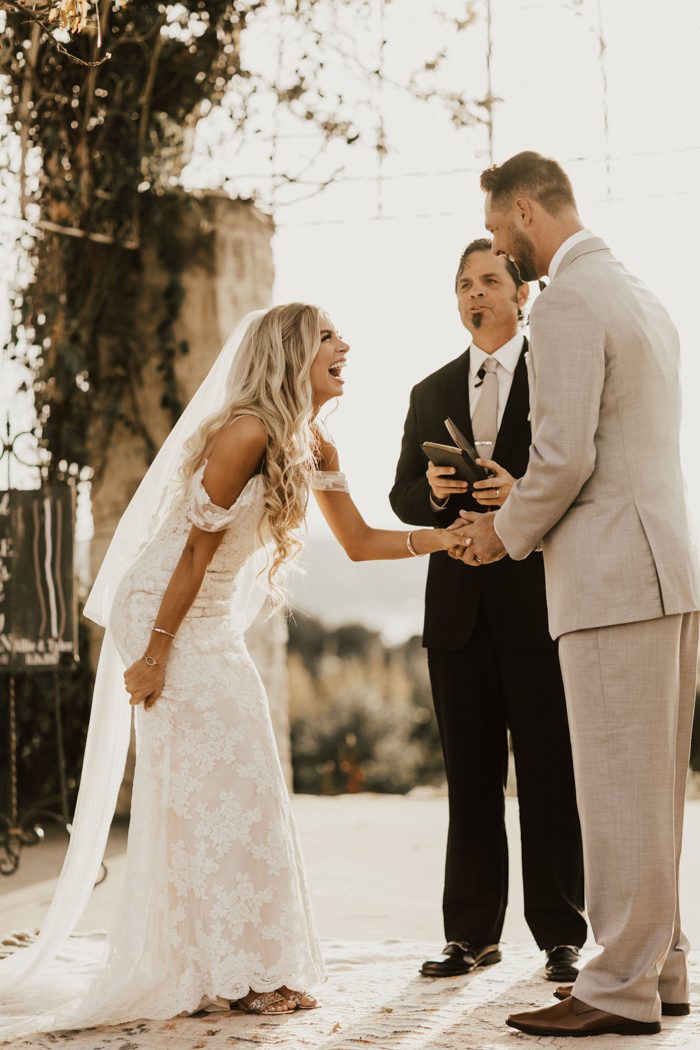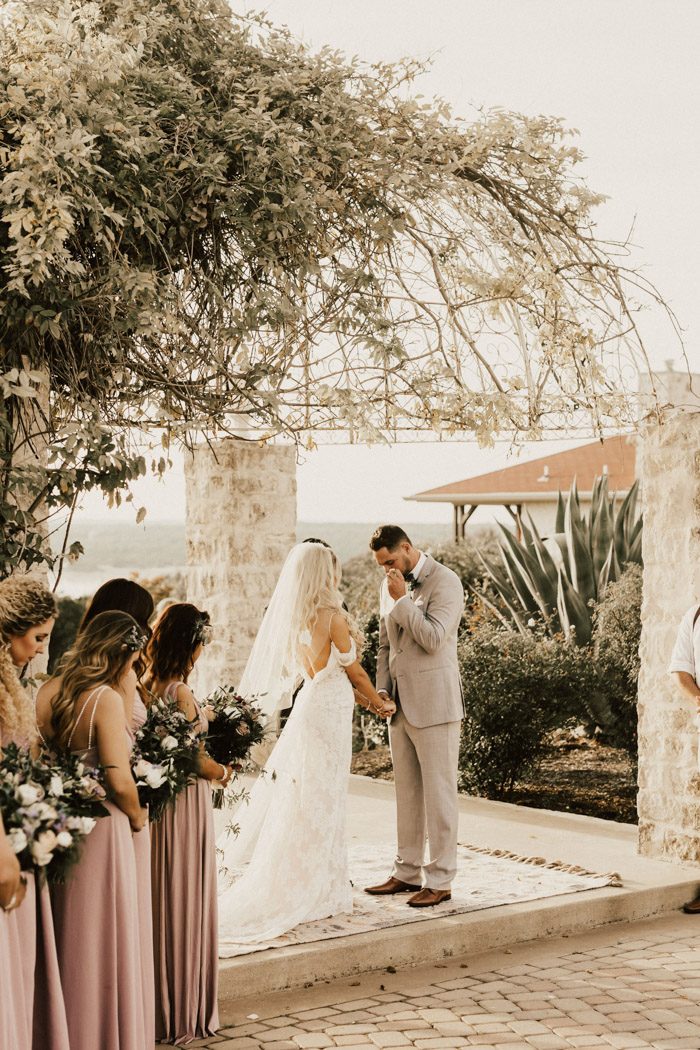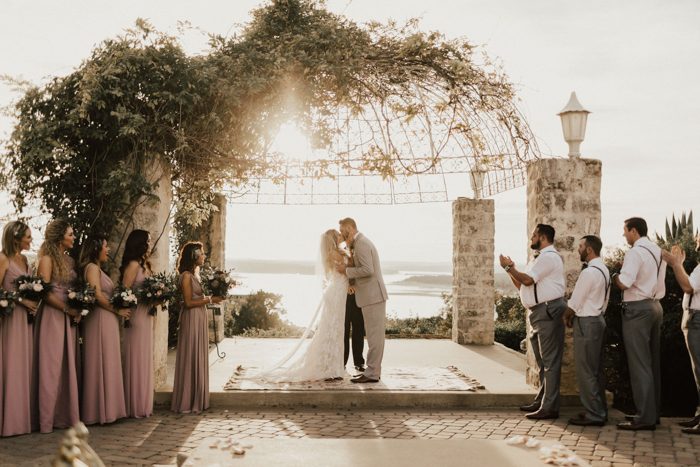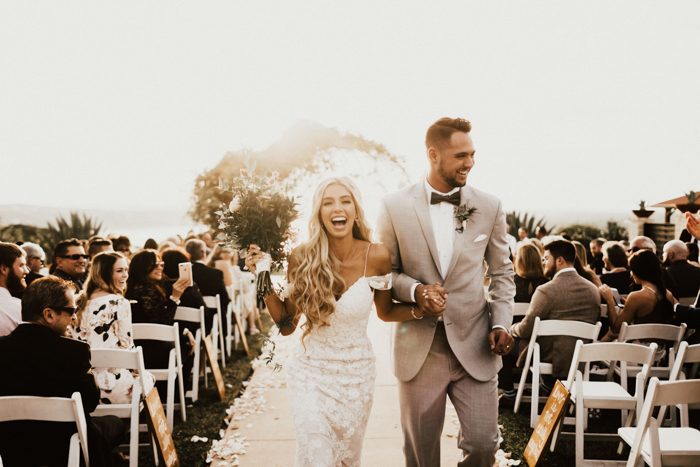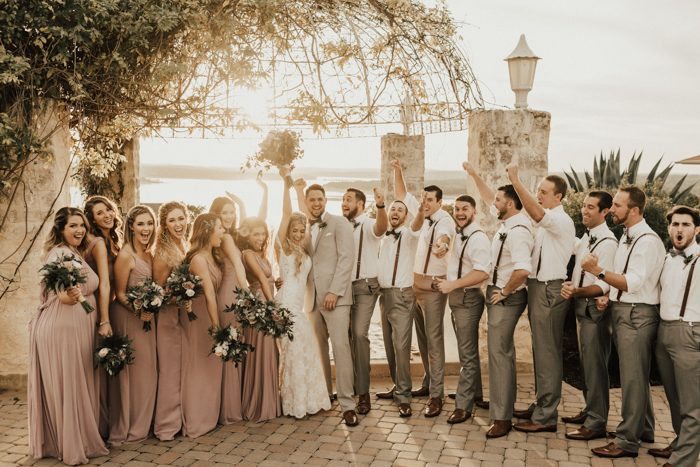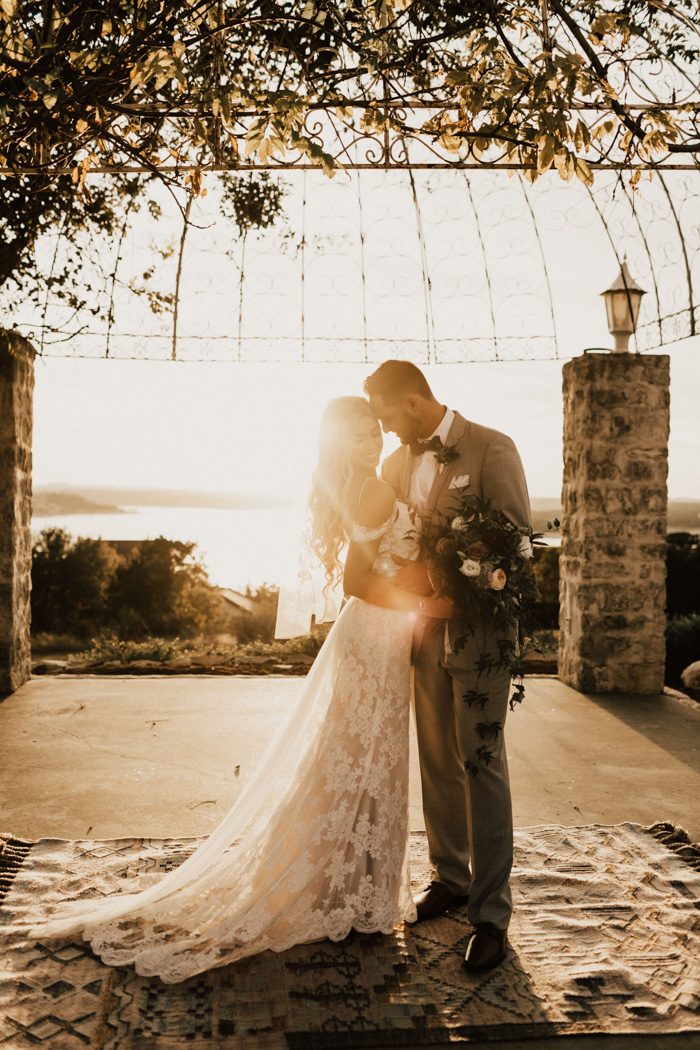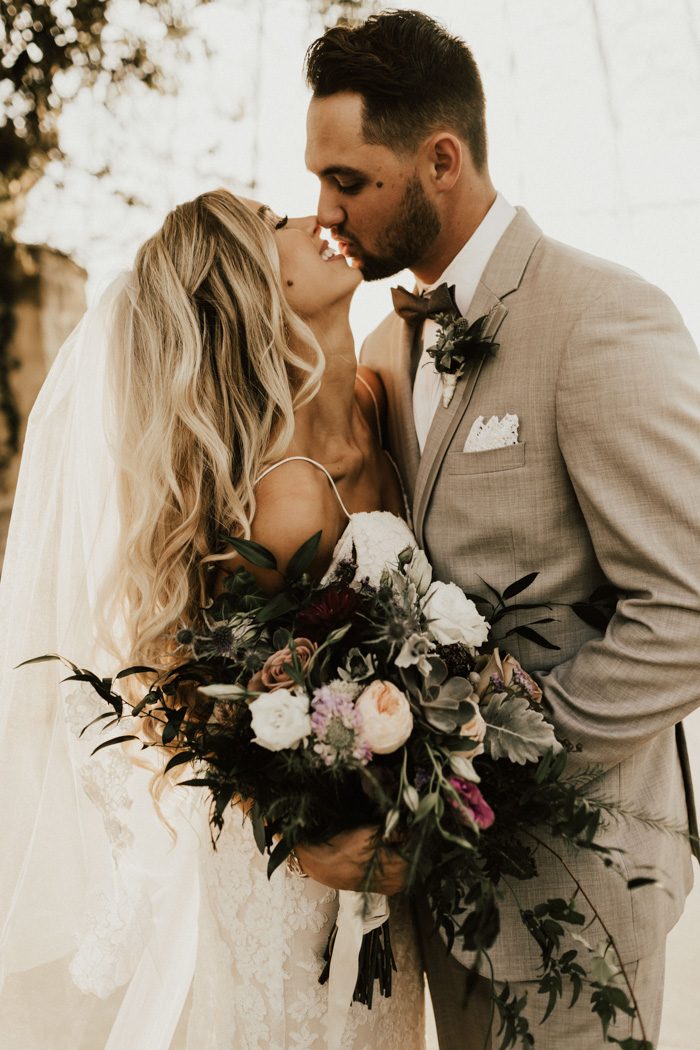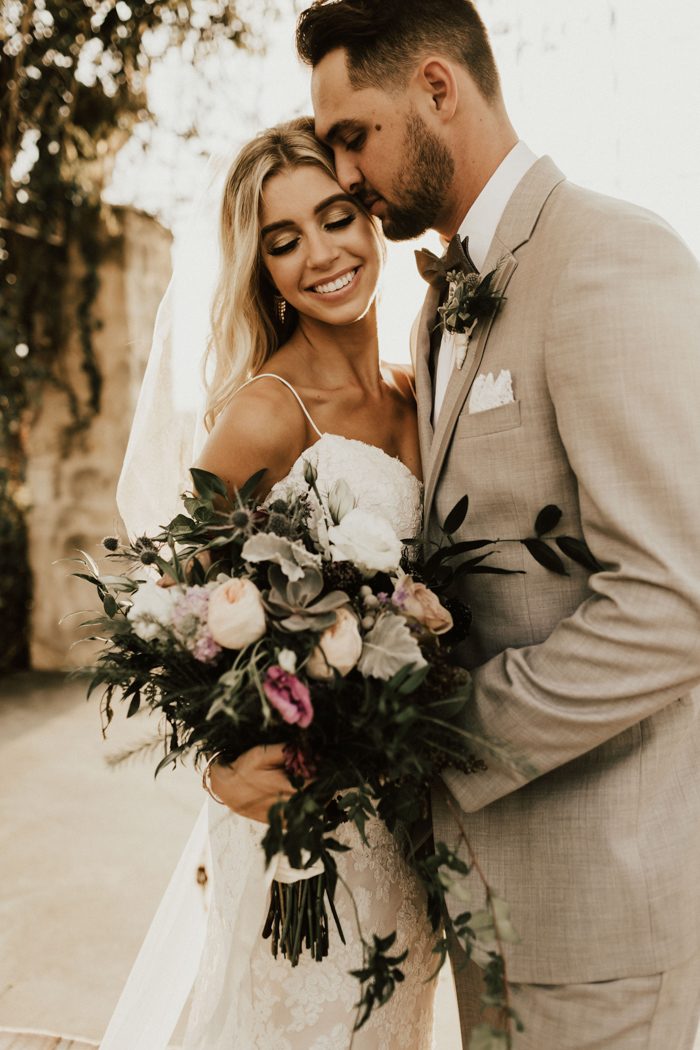 Being near water was an absolute must for me. I had always thought I would get married on the beach, but after seeing this venue in person I changed my mind. The rolling hills overlooking Lake Travis provided the most beautiful backdrop and magical sunset. I overheard many amazed people saying they couldn't believe we were in Texas with the view!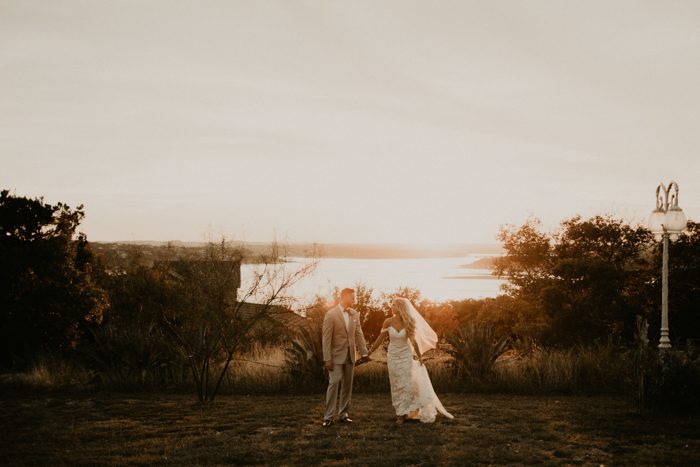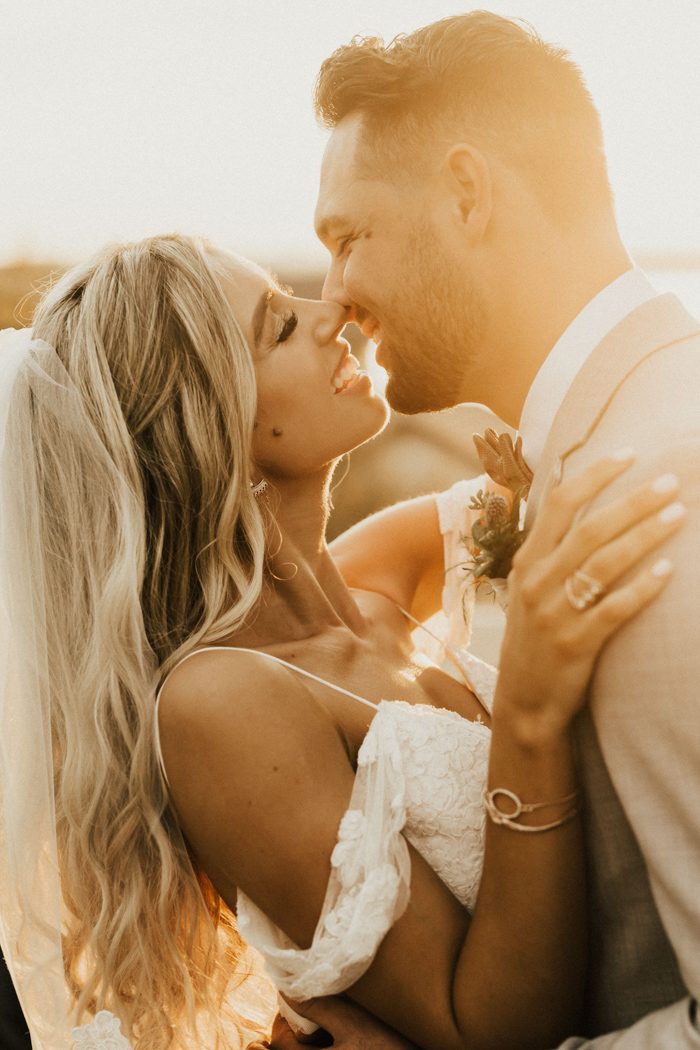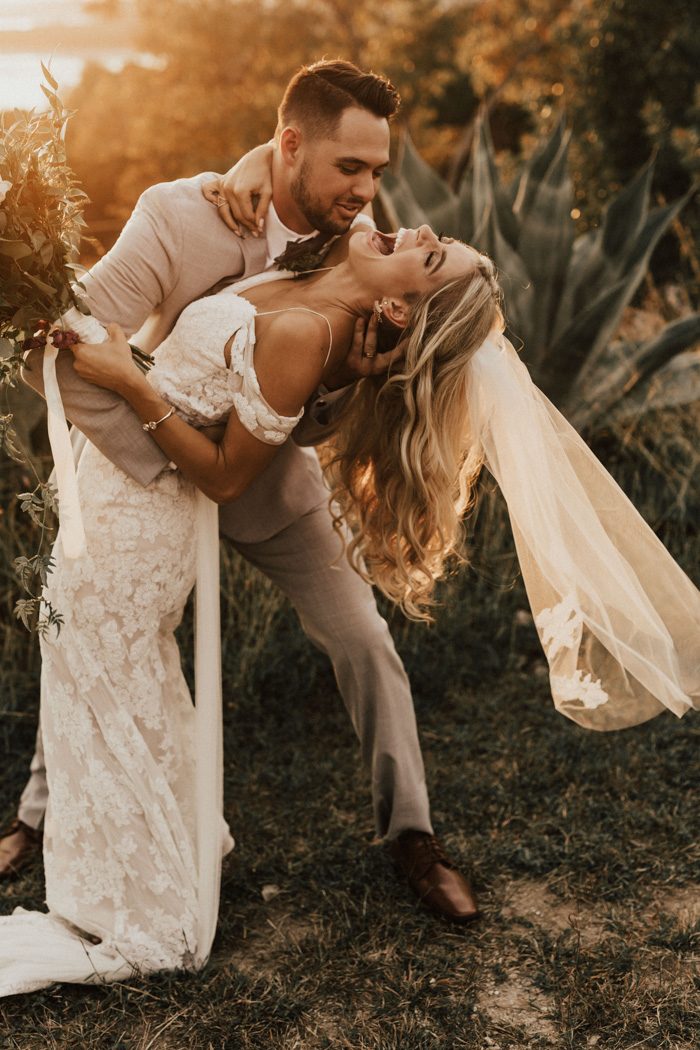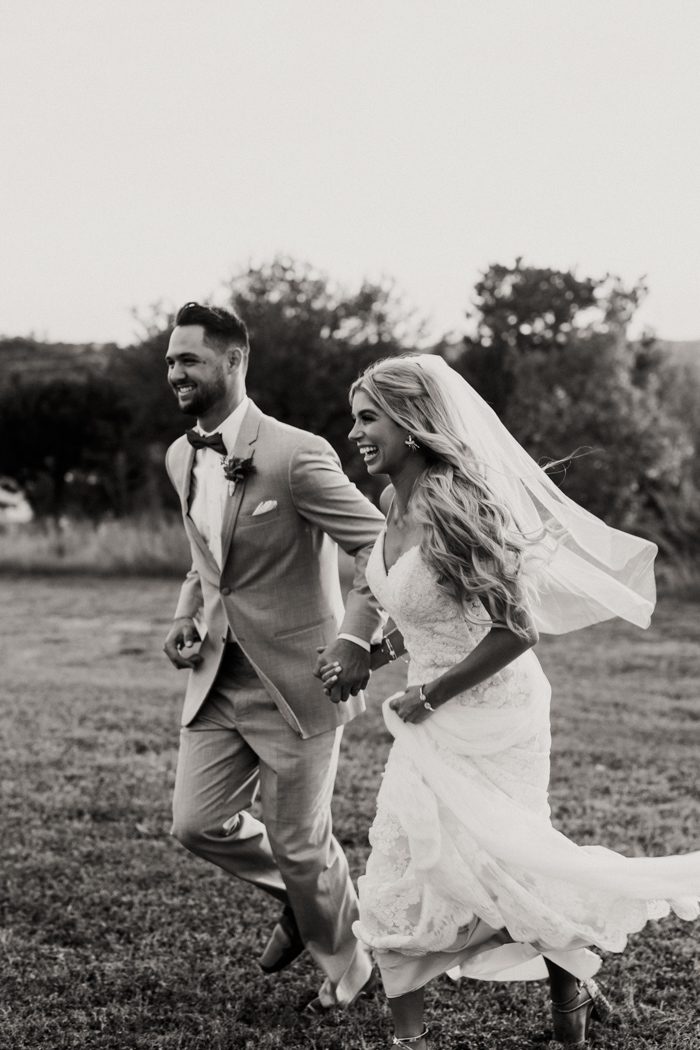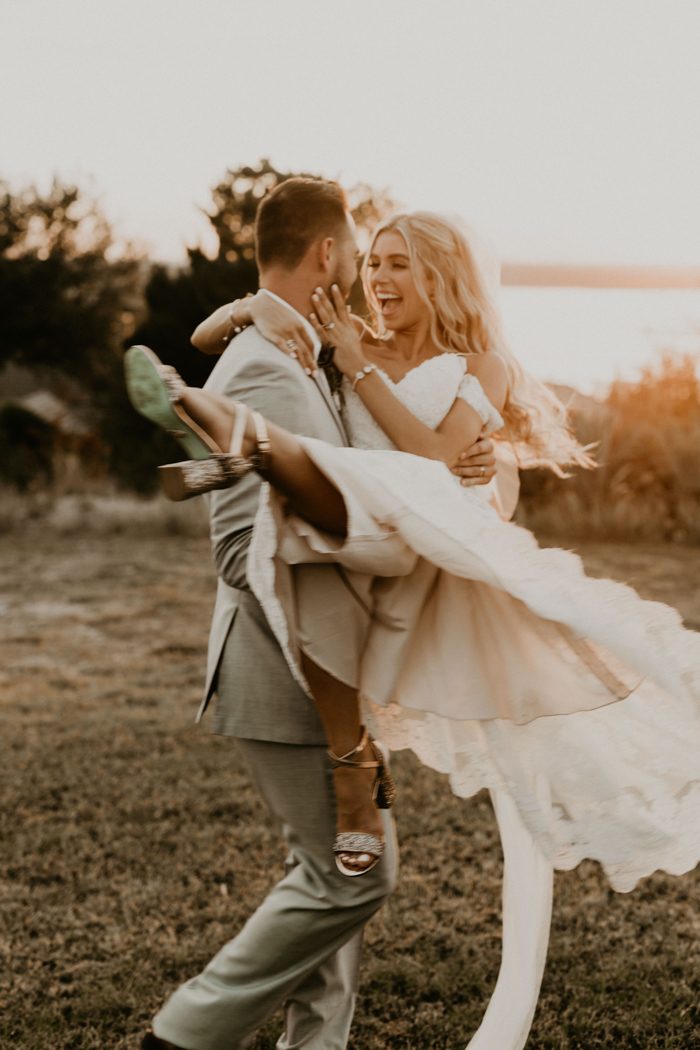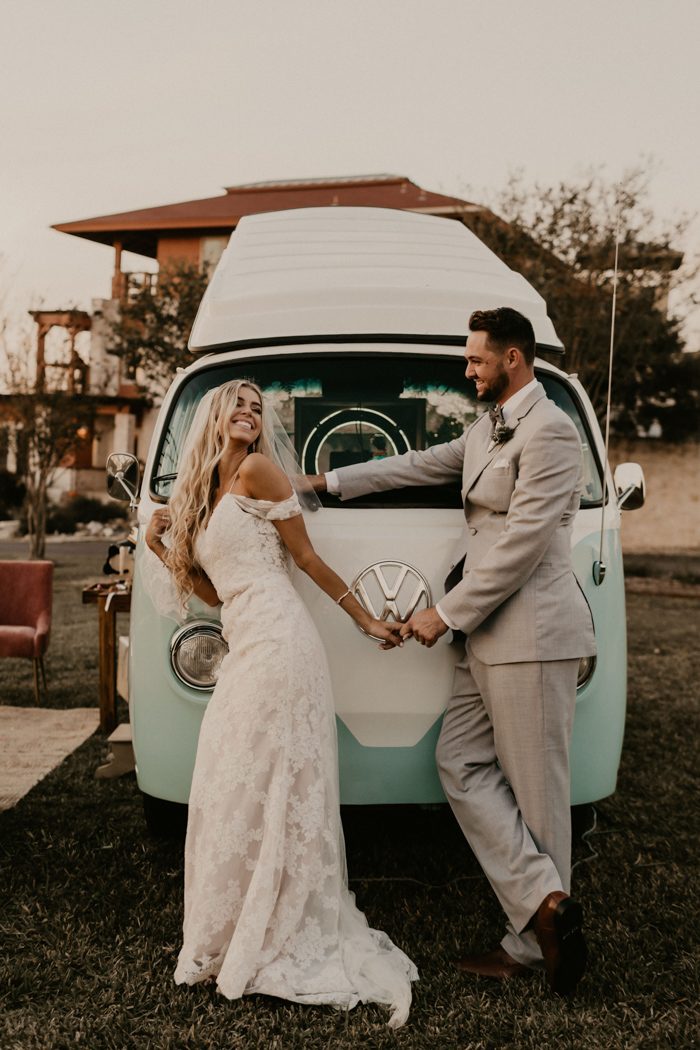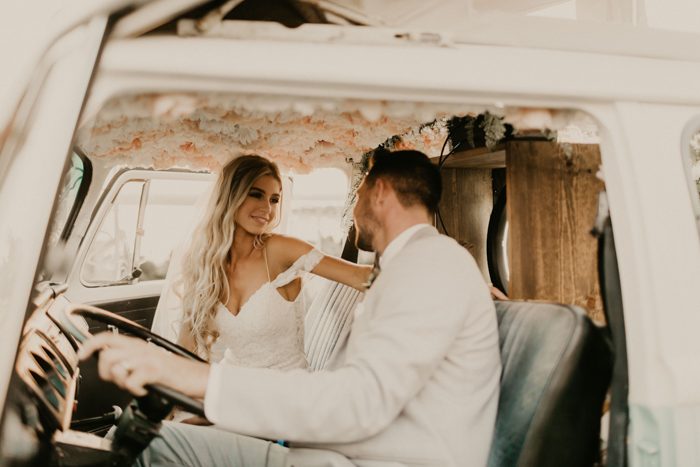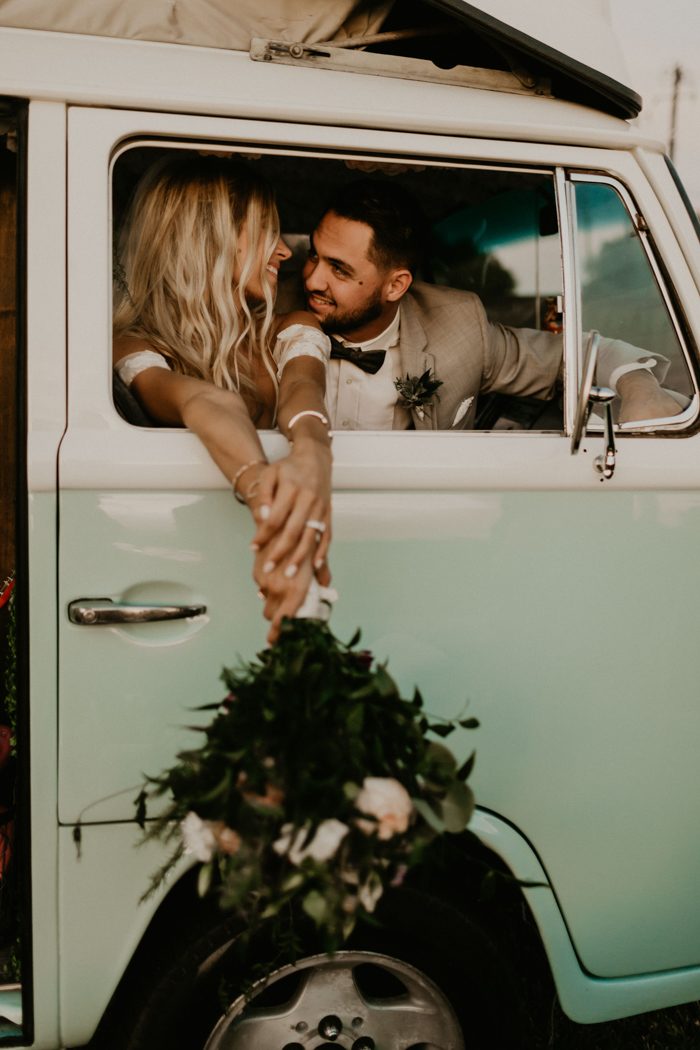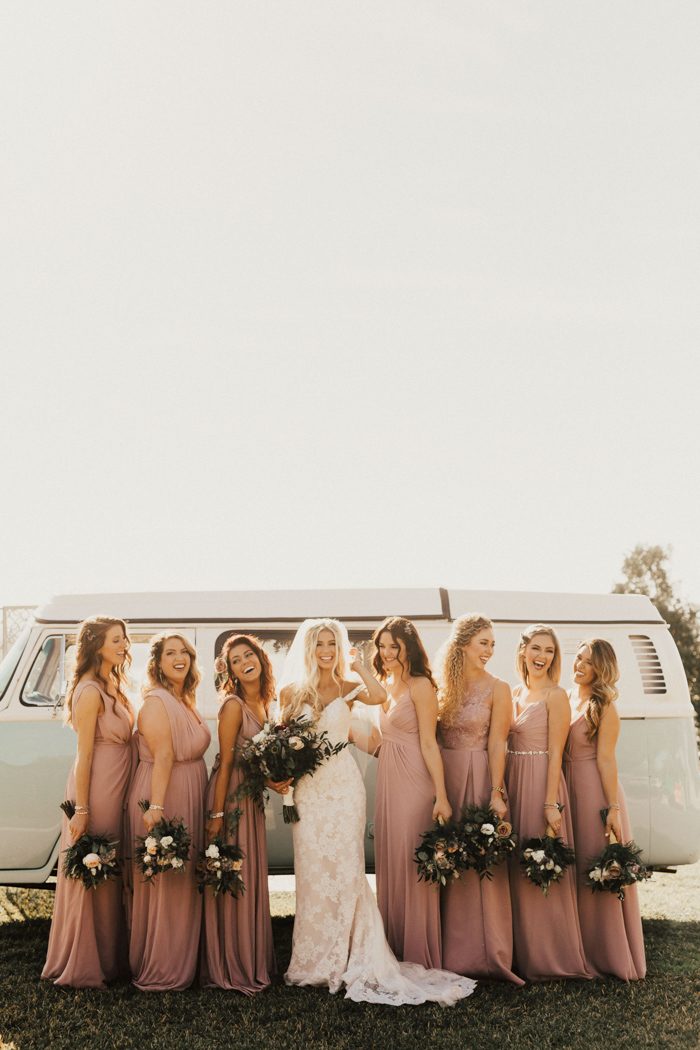 I also have a fascination with anything retro. We made a theme out of the vintage VW bus to sort of signify our "journey" as a couple. Our sign in for guests was a custom wooden VW campervan and our seating chart included guests seated at different numbered and patterned "vans" as table numbers.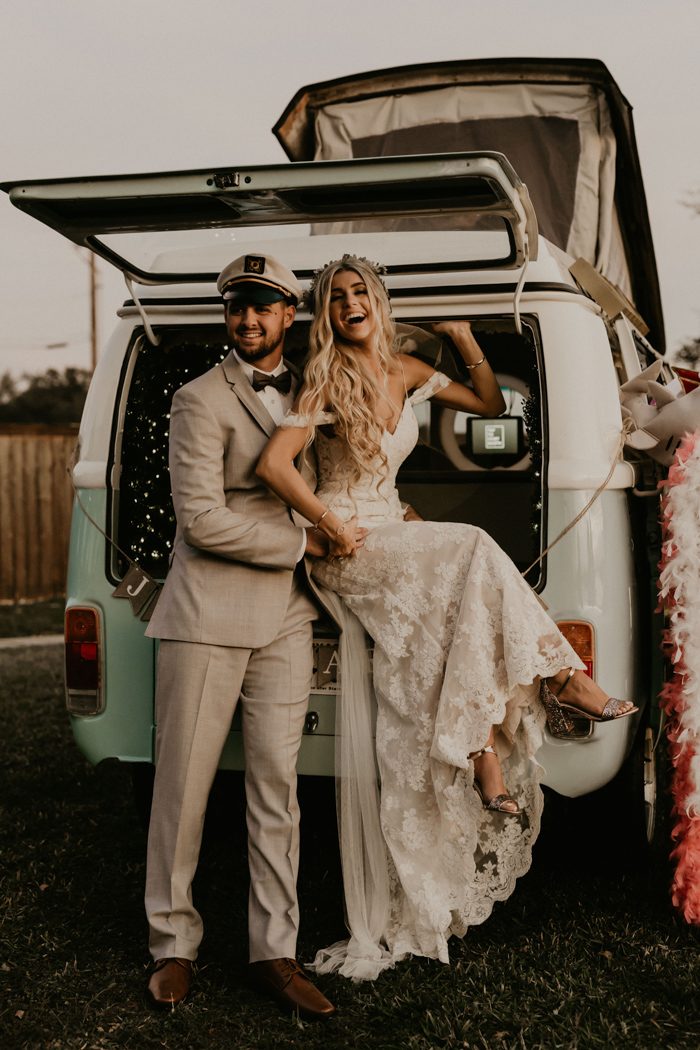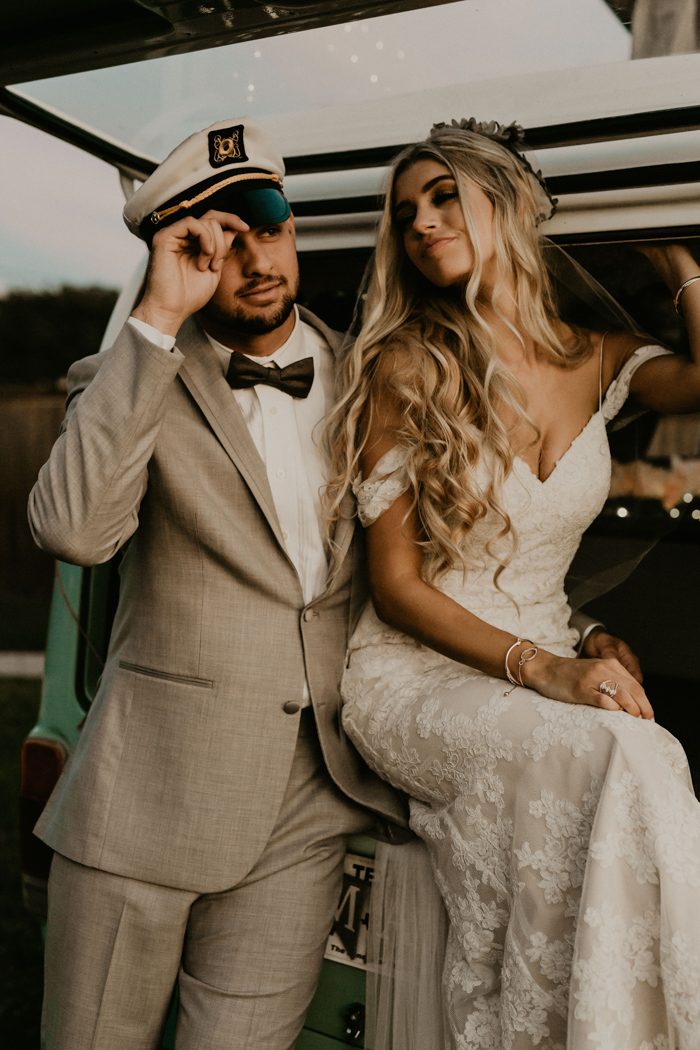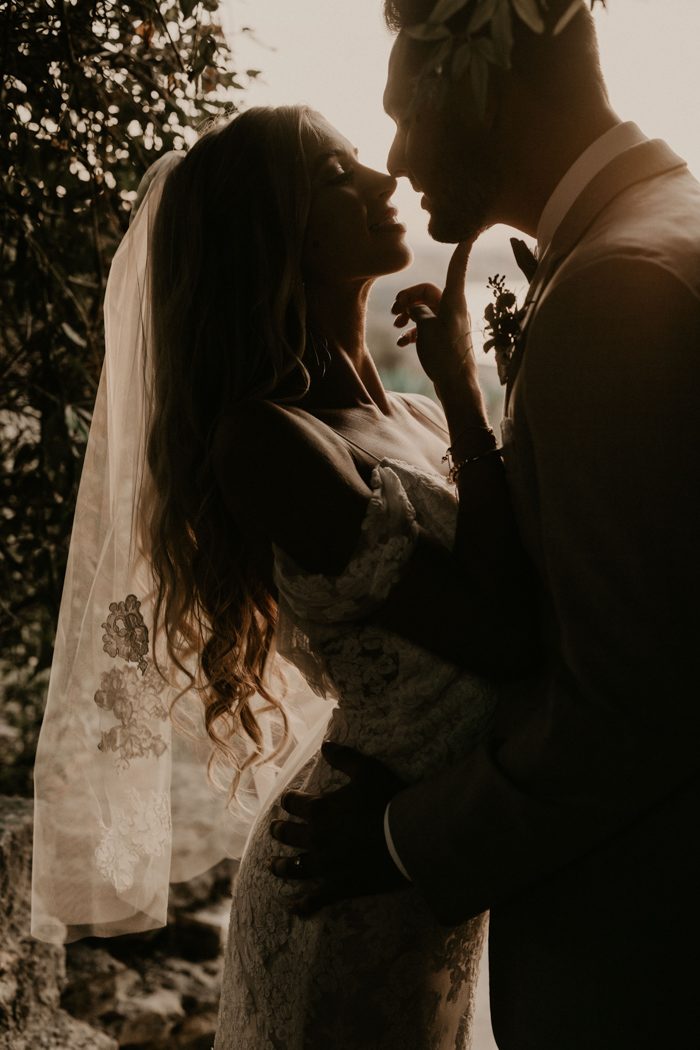 Pinterest-pressure is a real thing! While it was super helpful and allowed me to develop a vision of what I really wanted at my wedding, it can be vastly overwhelming. I'd often find myself getting upset the more I scrolled through, feeling hopeless that my wedding would never measure up to these picture-perfect pins. I suggest looking for inspiration but don't freak if every detail doesn't resemble your fairytale-esque boards.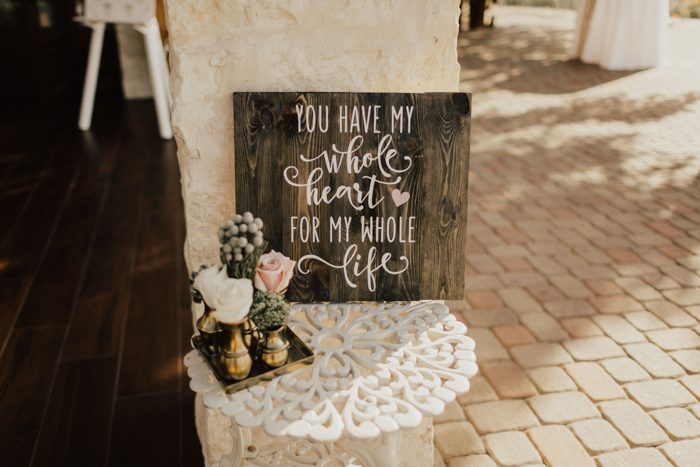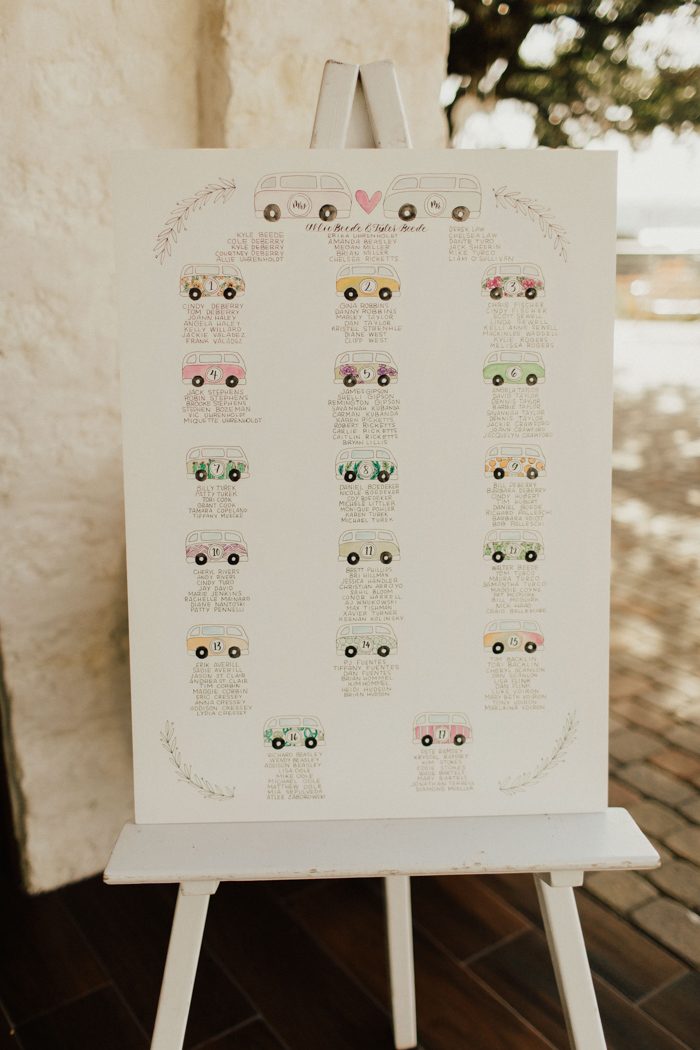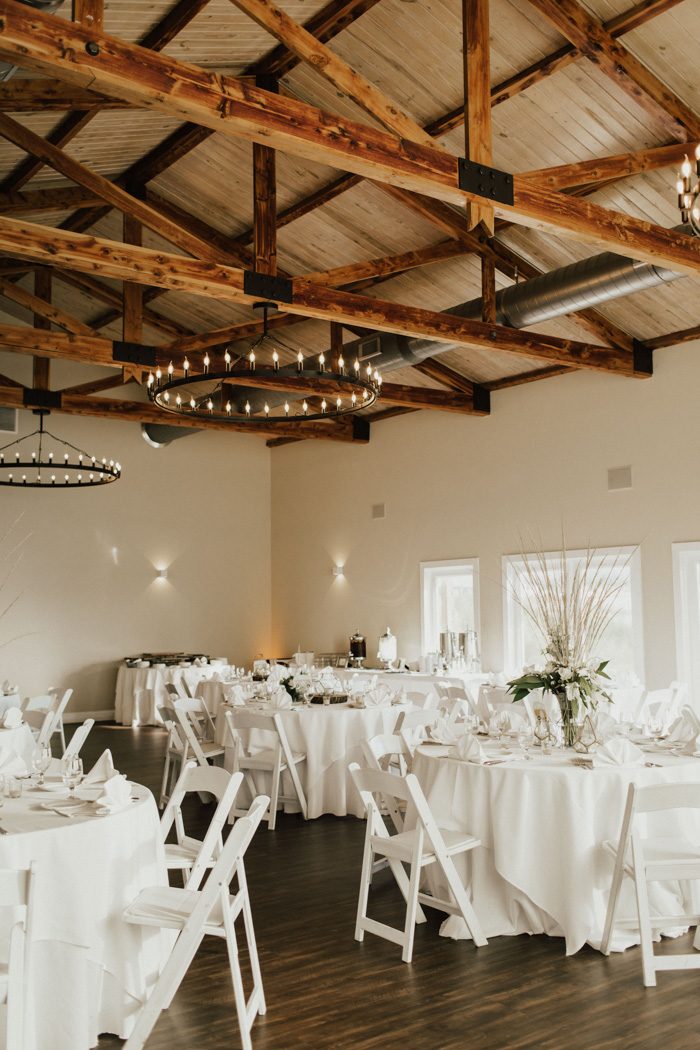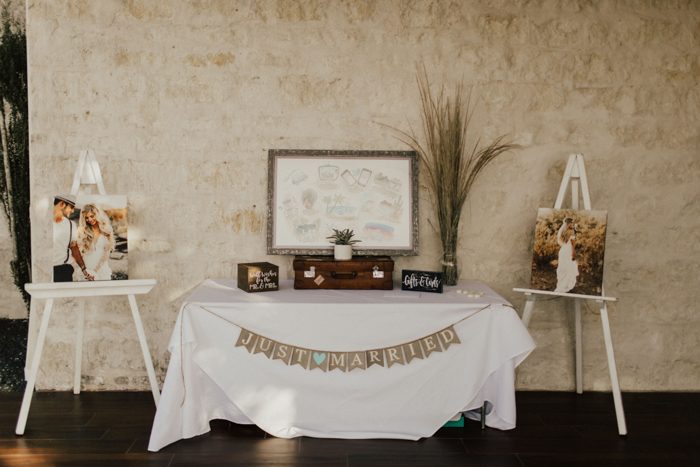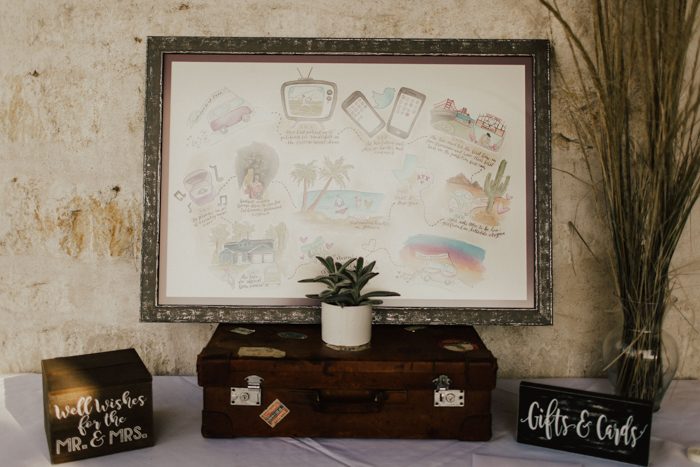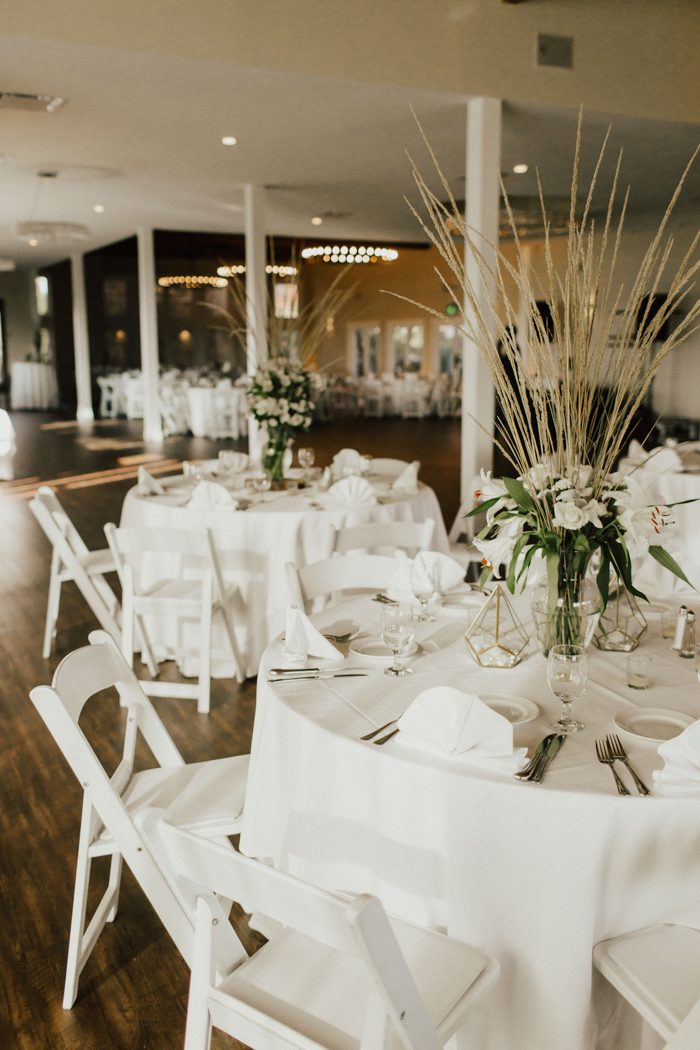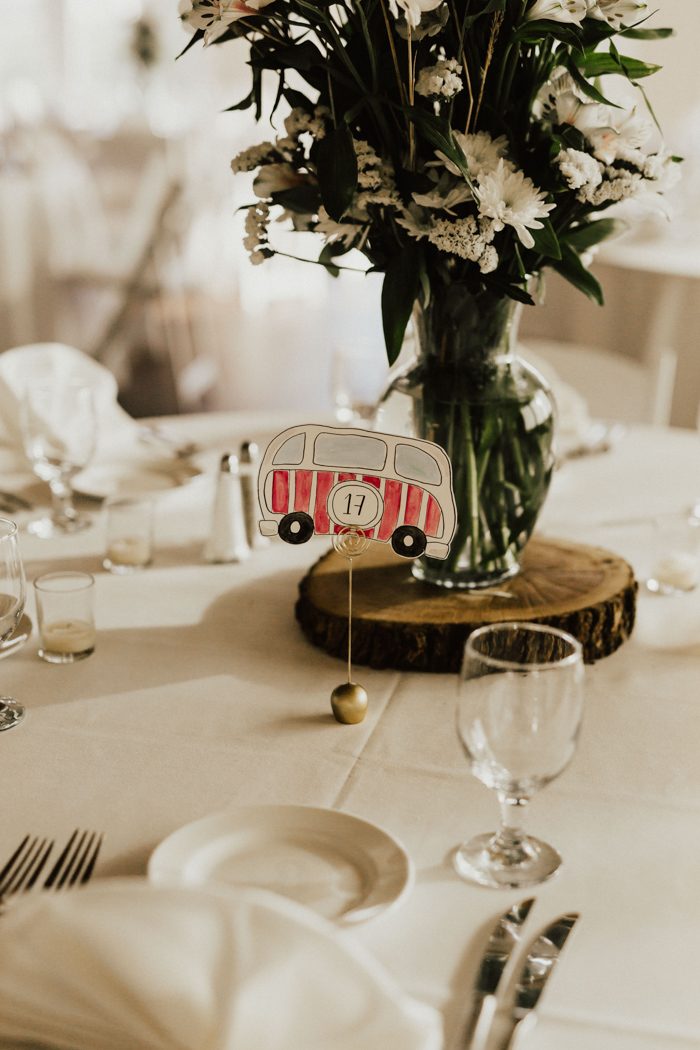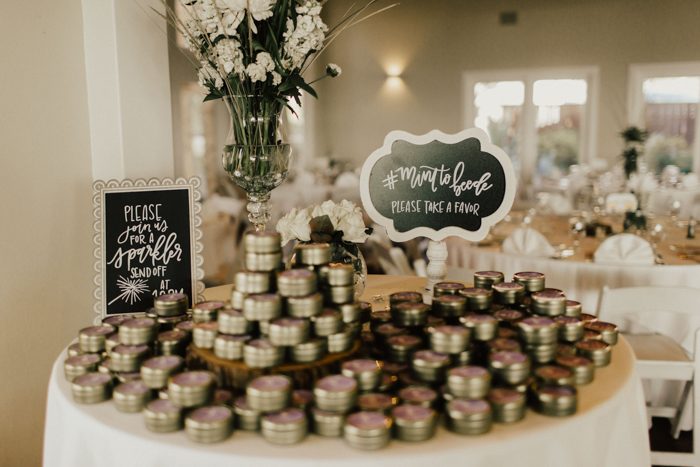 Also, don't feel like you have to spend every last dime of your savings. Like it's been said before, it's only one day. Sure you want your big day to be beautiful and special, but keep in mind that doesn't mean you have to take out a loan or go into your marriage with wedding debt. Figure out what is most important to you and your fiance, then try to cut corners in other areas. Being the big bargain shopper I am, I actually ended up scoring my wedding shoes for only $14 on clearance and all of my jewelry for less than $50!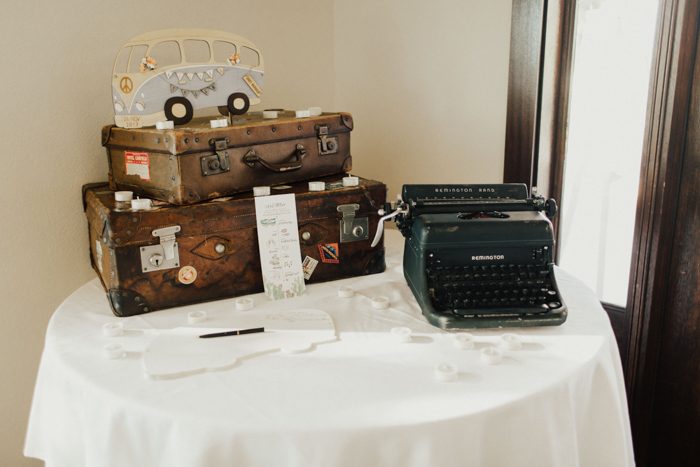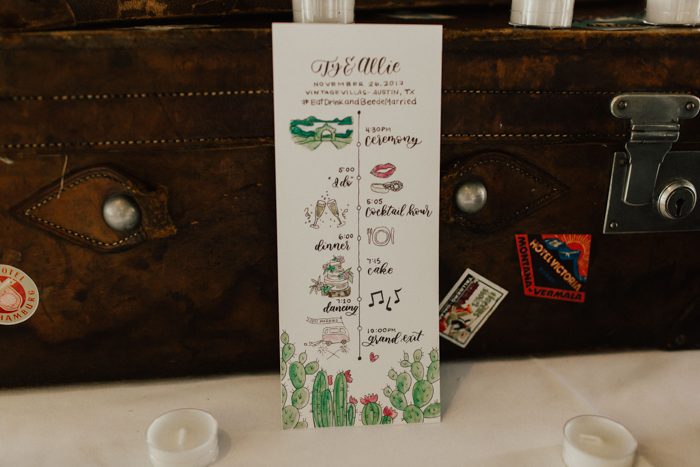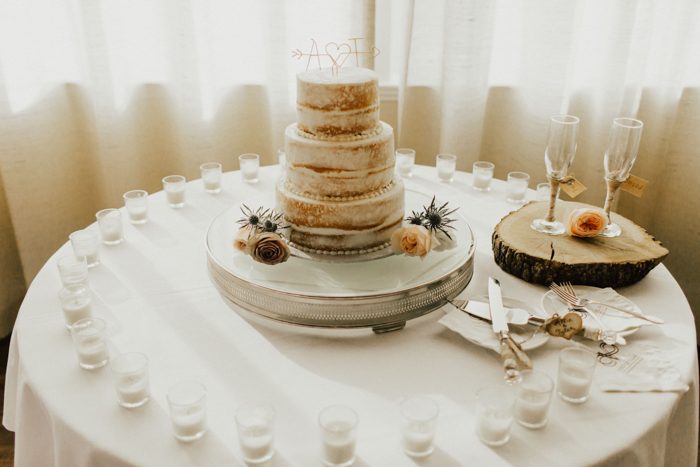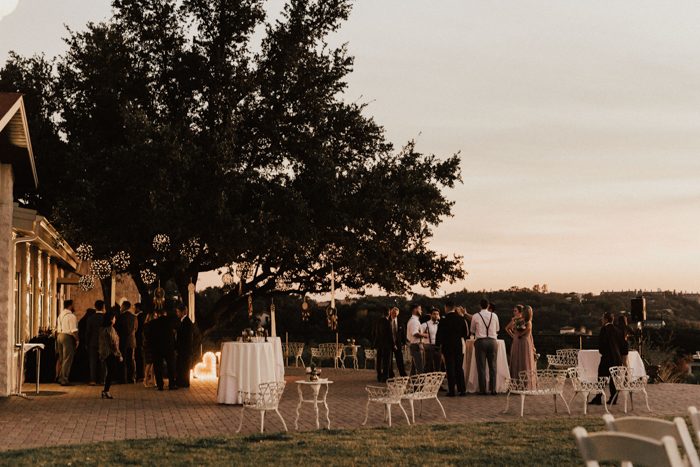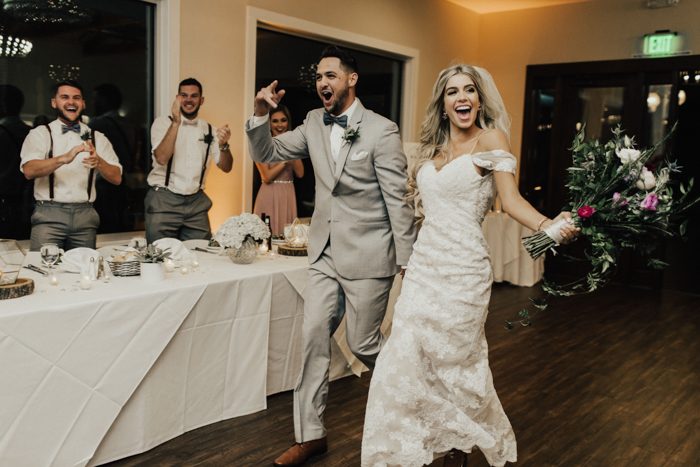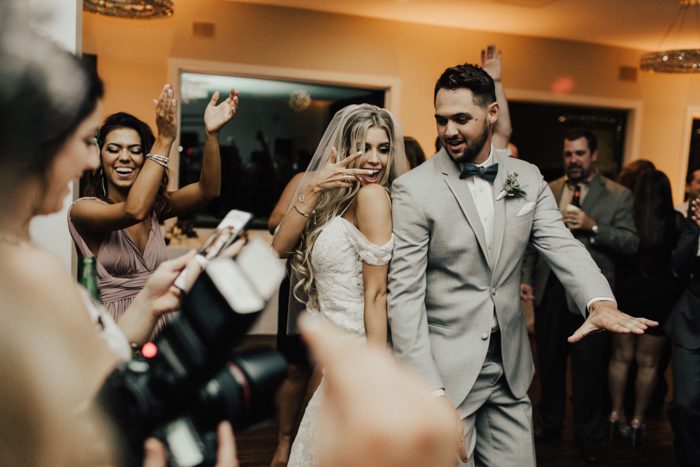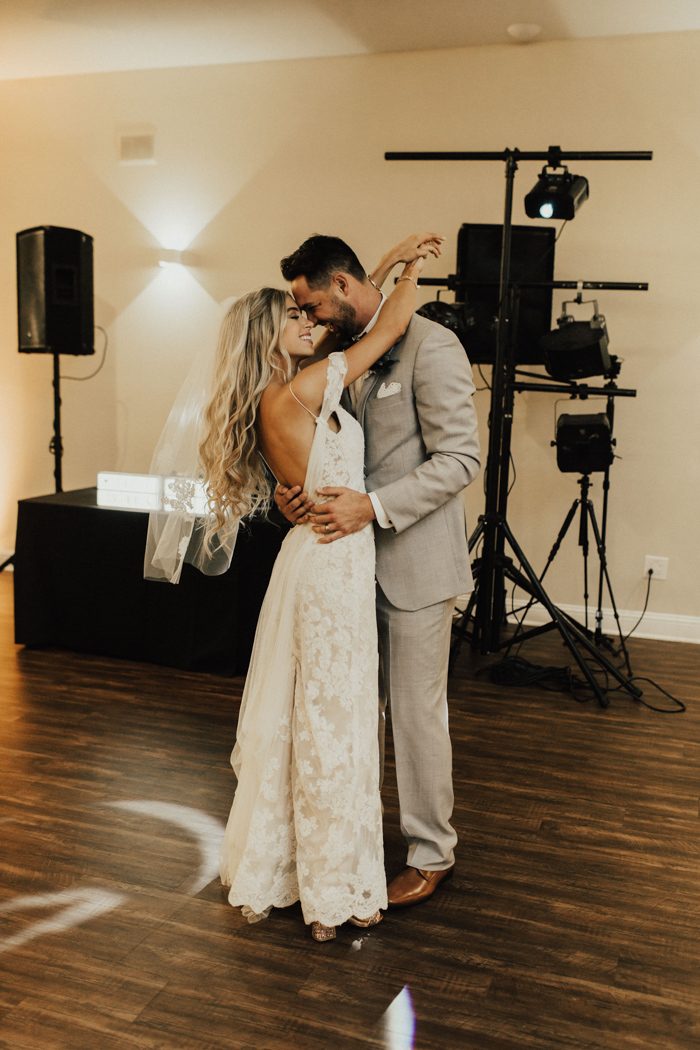 I have always been the biggest fan of oldies! We played all upbeat, feel-good love tunes from the '60s and 70s like "Isn't She Lovely" by Stevie Wonder, "Can't Help Myself (Sugar Pie Honey Bun" by Four Tops, "This Will Be (An Everlasting Love)" by Natalie Cole, and "Can't Take My Eyes off of You" by Frankie Valli and The Four Seasons. Our recessional was "How Sweet It Is (To Be Loved By You)" by Marvin Gaye. Our choice in music made the night start off on the right note, put guests in a great mood, and had everyone smiling from ear to ear!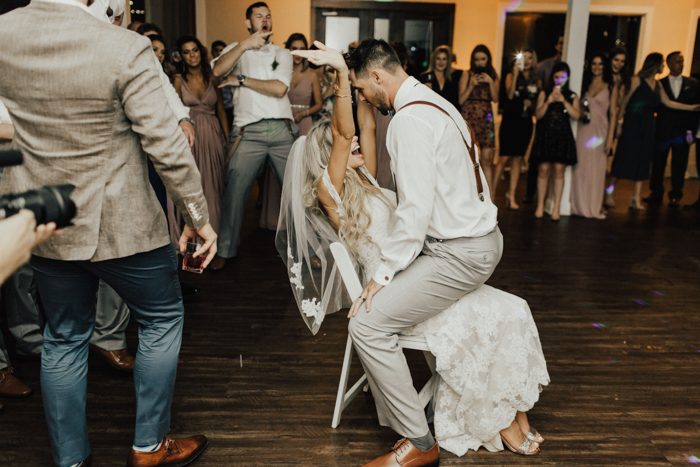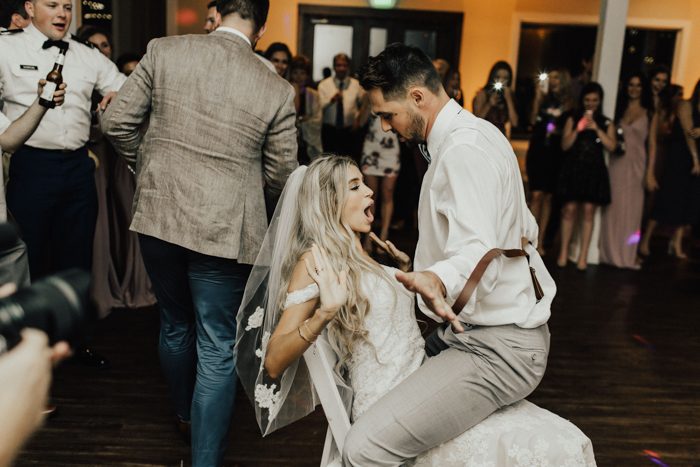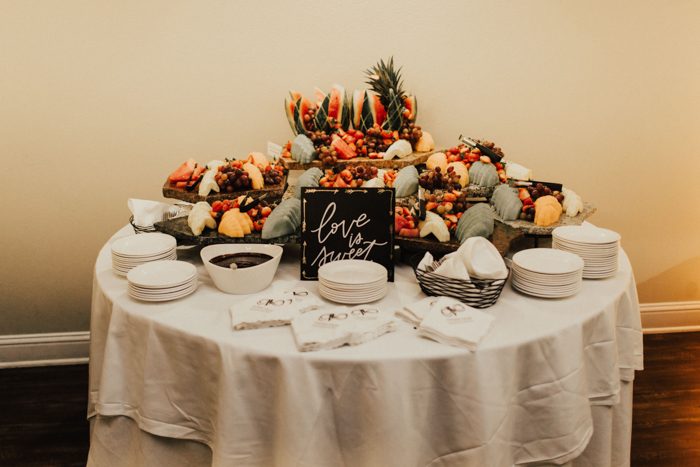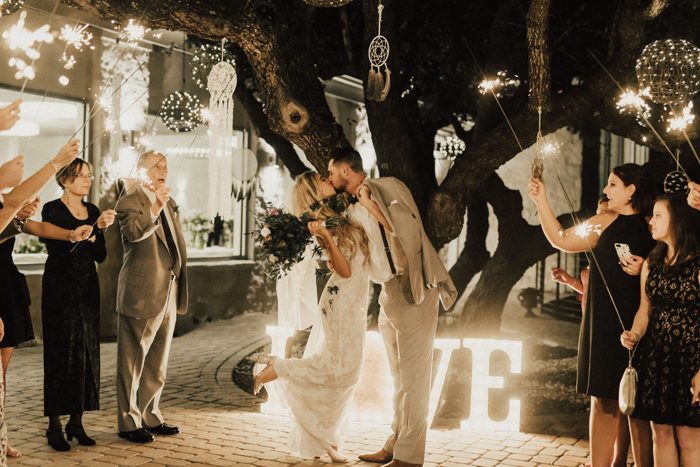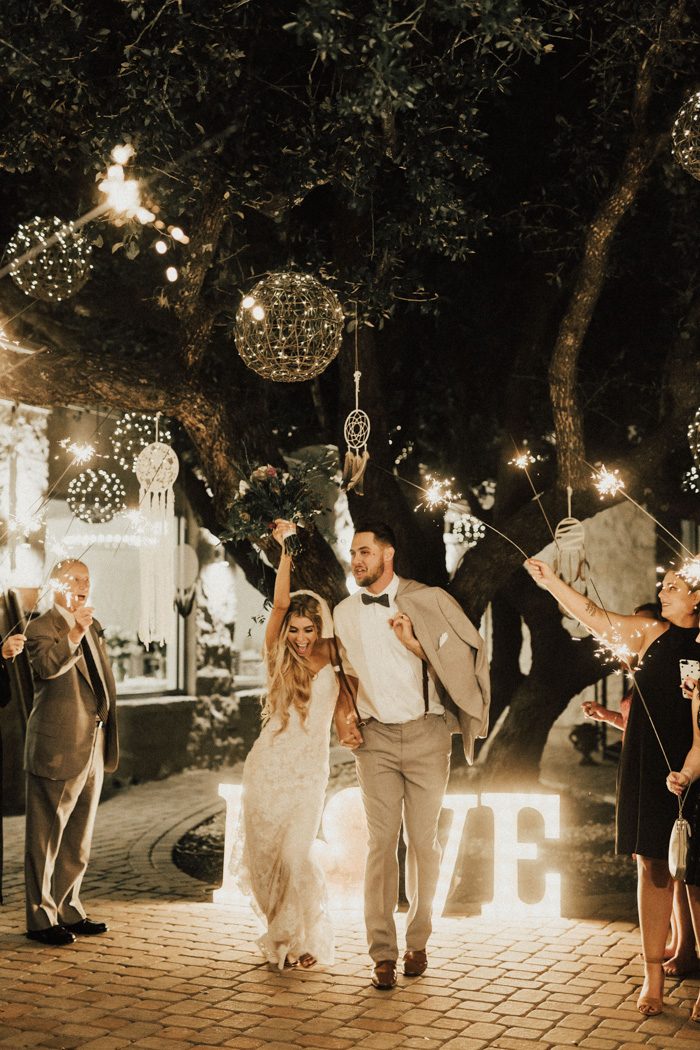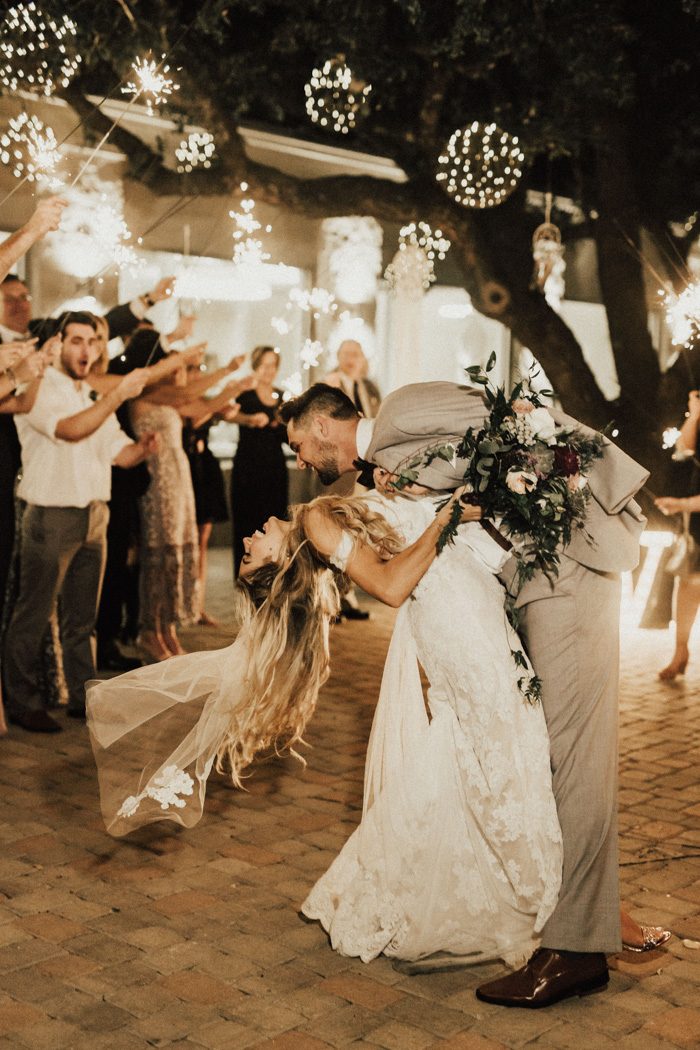 Congratulations to Allie and Tyler, and a big thanks to Rebecca Taylor Photography for sharing this gorgeous Vintage Villas wedding with Junebug! Want to see more retro wedding magic? This Ace Hotel Palm Springs wedding gives us retro California vibes!