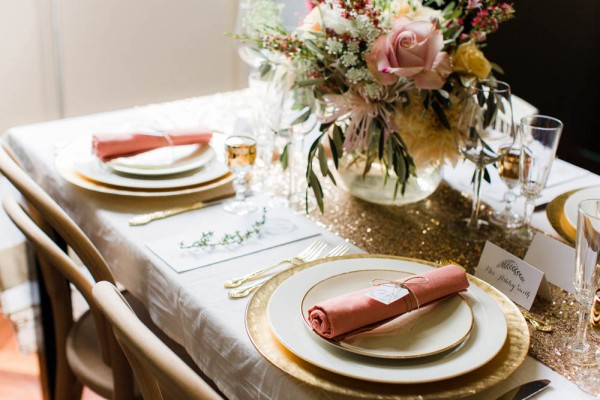 Romantic floral designs, luxe styling, and feminine details are a few of our favorite things here at Junebug. When Anouschka Rokebrand submitted the images of this gold and blush styled shoot, we were enchanted by the way the sequin accents create beautiful bursts of light throughout the elegant décor. Sweet couple Neomi and Thijs, already married, were the perfect subjects for the shoot, looking lovely in their blush and navy attire.
Anouschka carefully handpicked the talented team who crafted the various aspects of the shoot, from floral design to table linens. Holly Marder of Avenue Lifestyle in The Netherlands directed the styling of the shoot with real brides in mind, intending to show how their dream wedding could become a reality.
Here's what Holly had to say about designing the shoot:
"For this assignment I was drawn to muted greens and peachy tones being mindful to ensure that Anouschka's signature feminine style and brand aesthetic was still visible in the choices I made. The palette combined organic olive and pistachio tones, with opulent brass and gold tones and a touch of peach to finish the look off. I wanted the look and feel to be natural, organic and feminine with touches of opulence. A gold sequined table runner and shimmering gold vintage cutlery infused the look with a glamourous appeal, yet napkins wrapped in twine, wooden bistro chairs, simple monochromatic stationary a nonchalant bouquet with sprays of herbs, roses and wildflowers defused the opulence and kept everything looking and feeling organic and naturally feminine."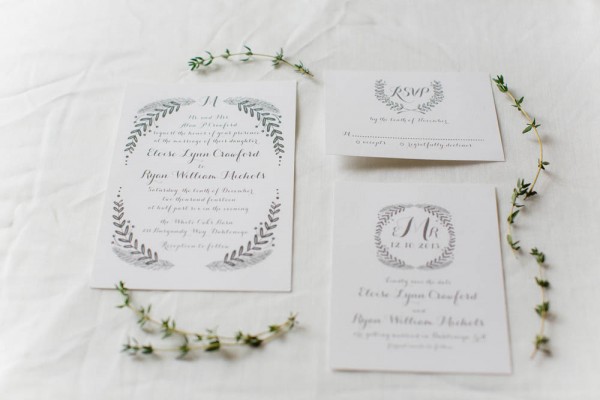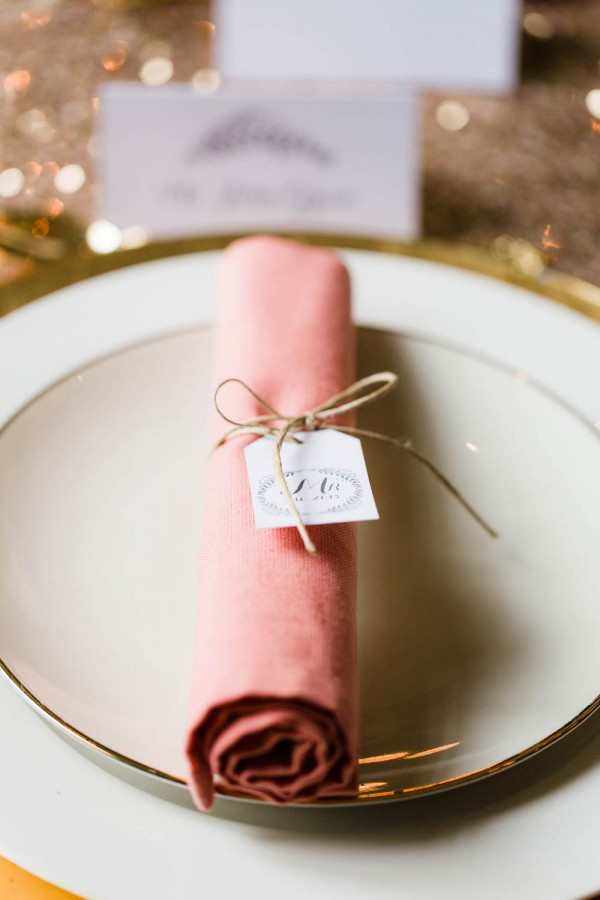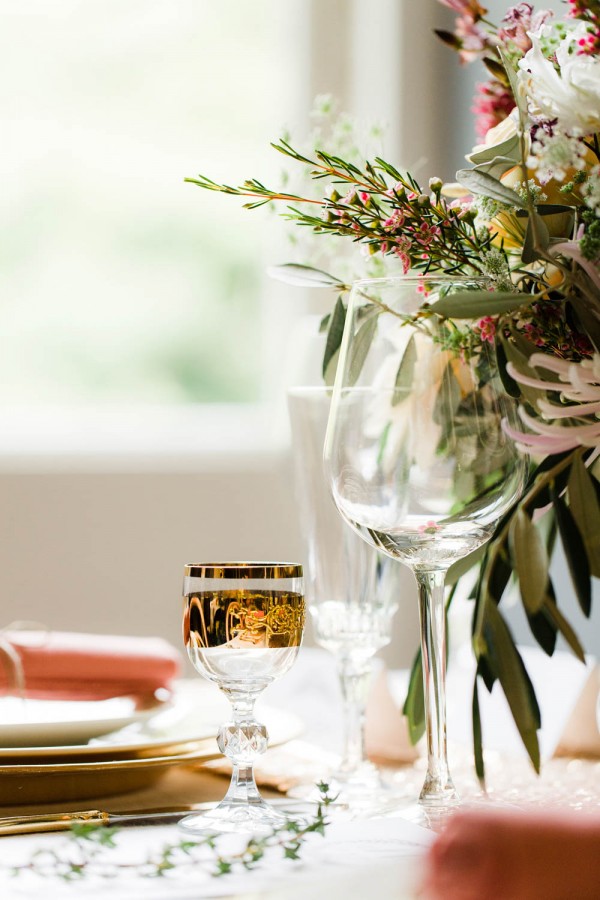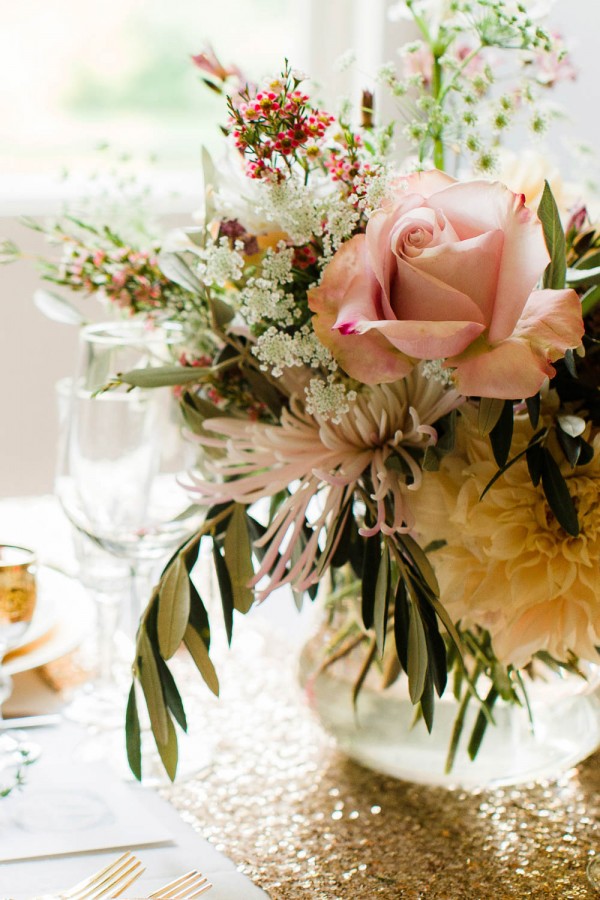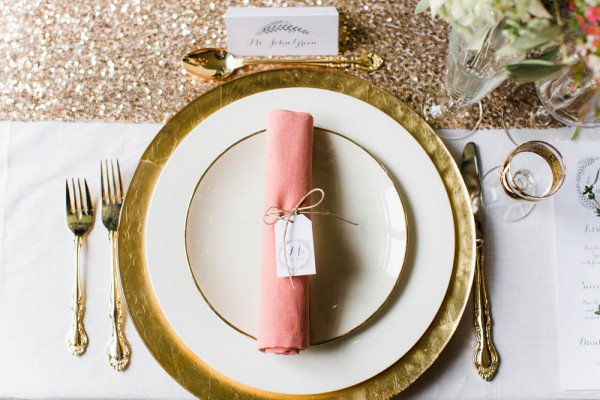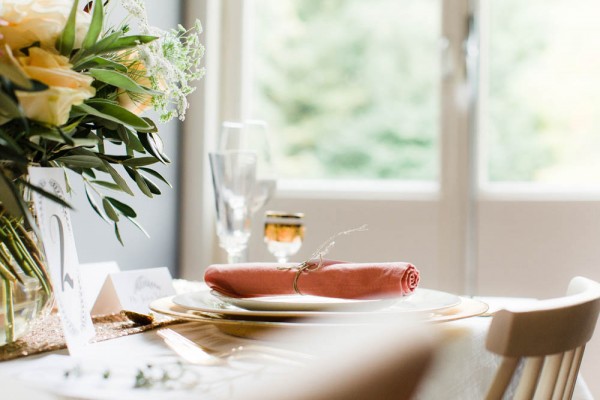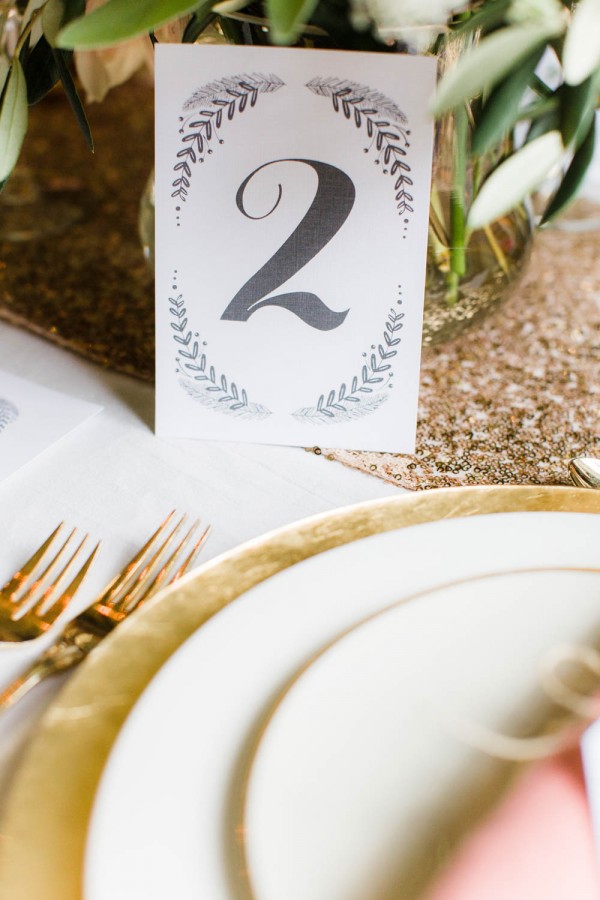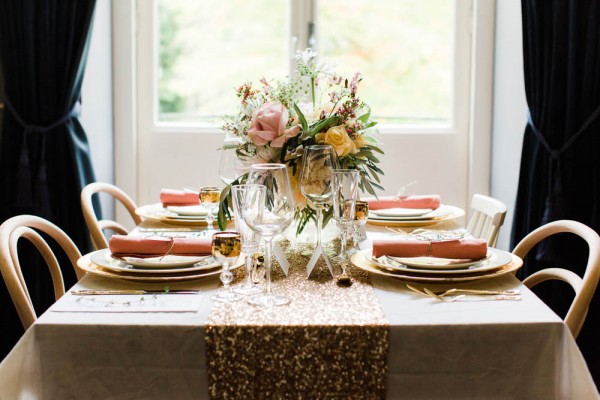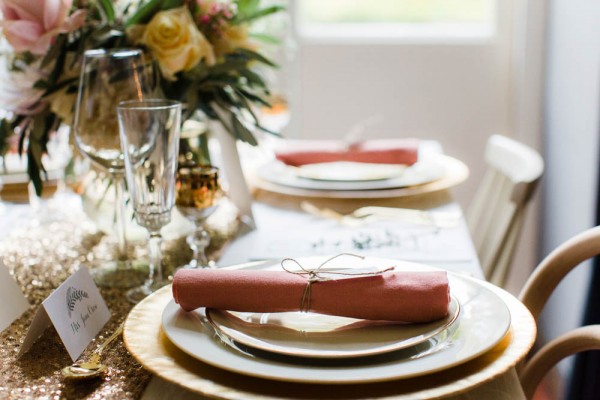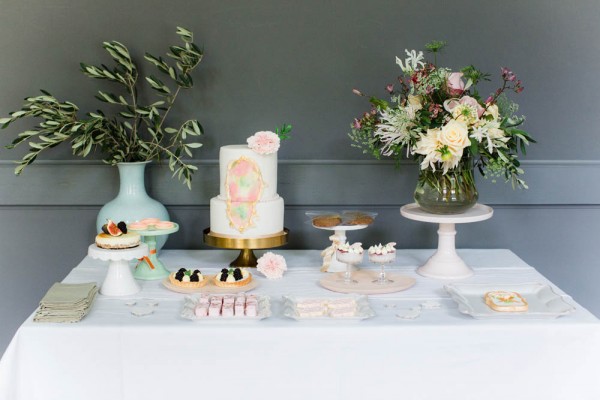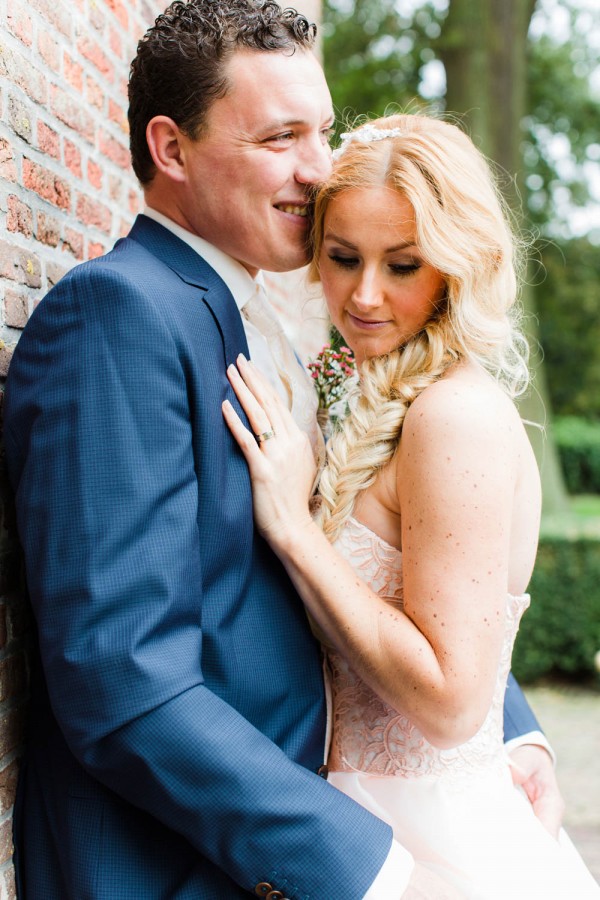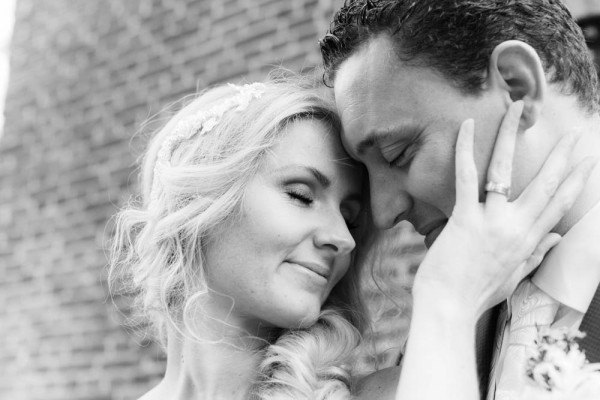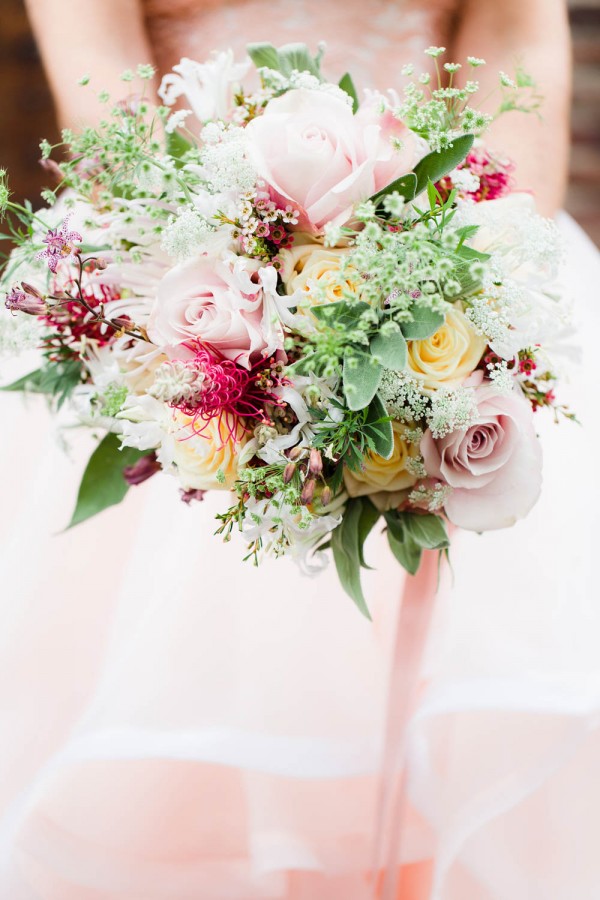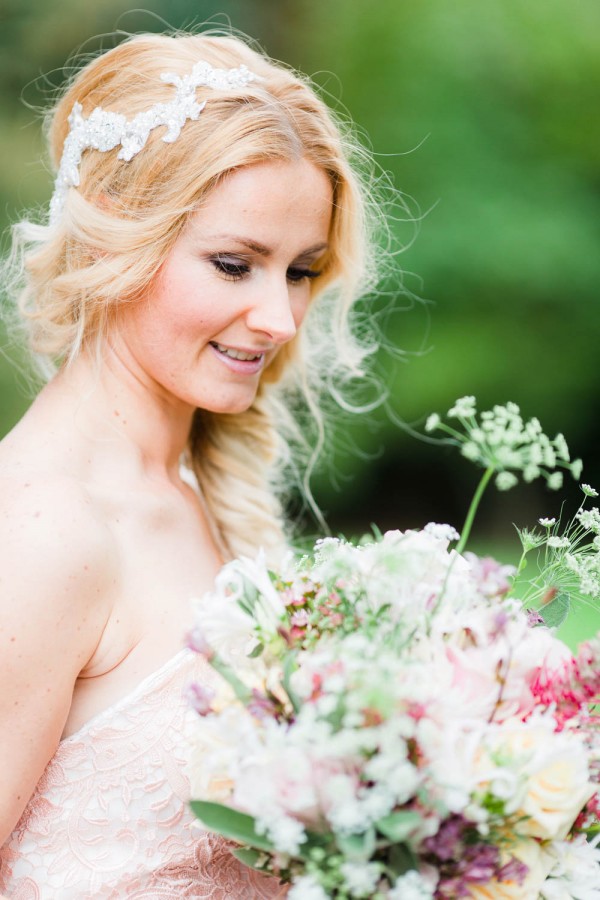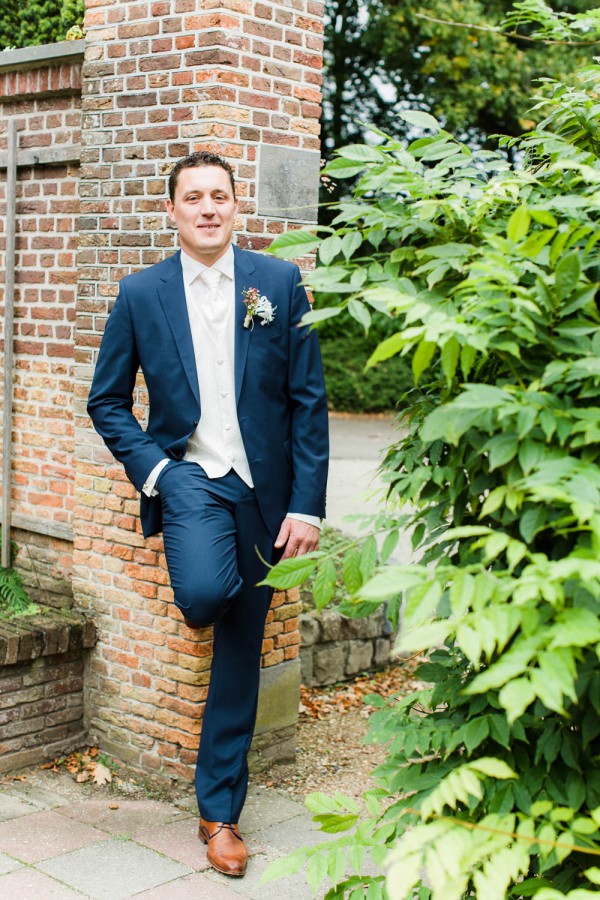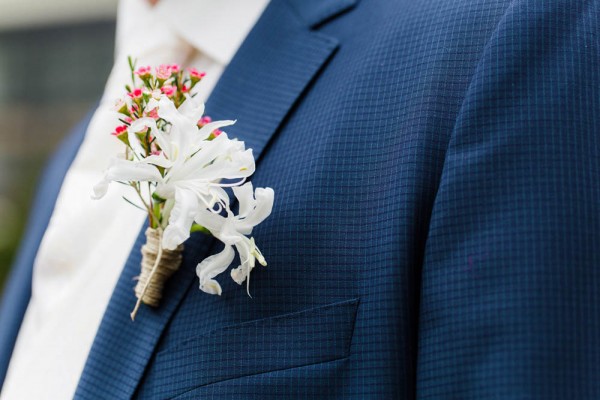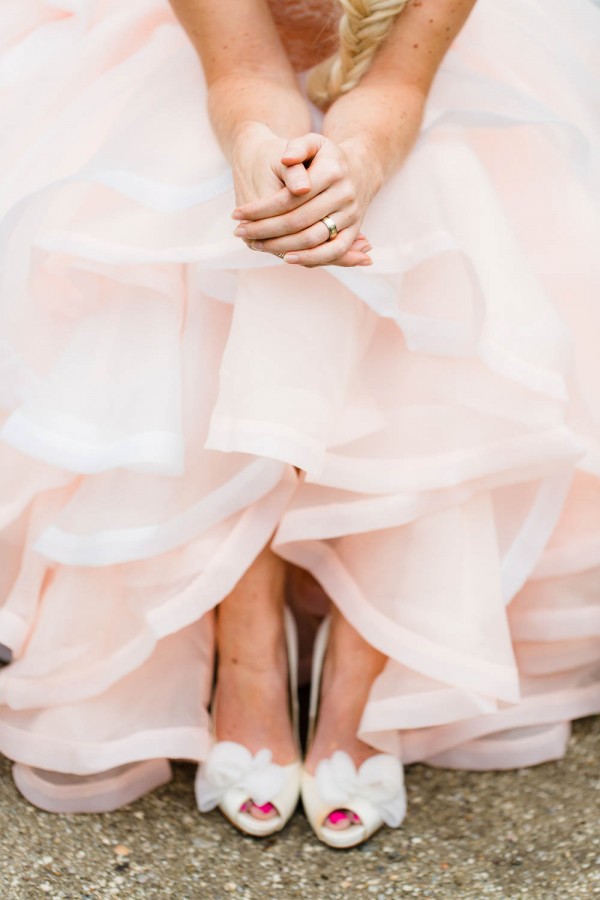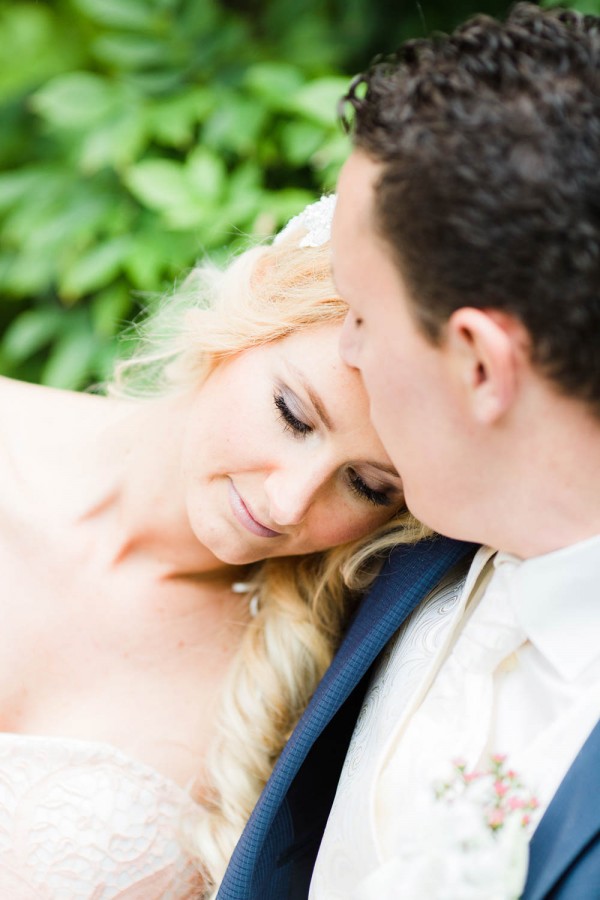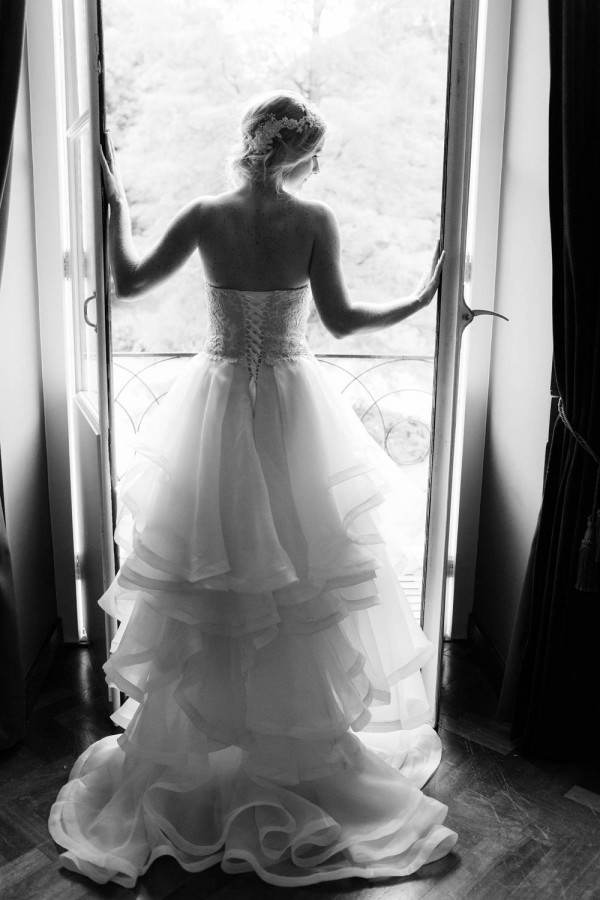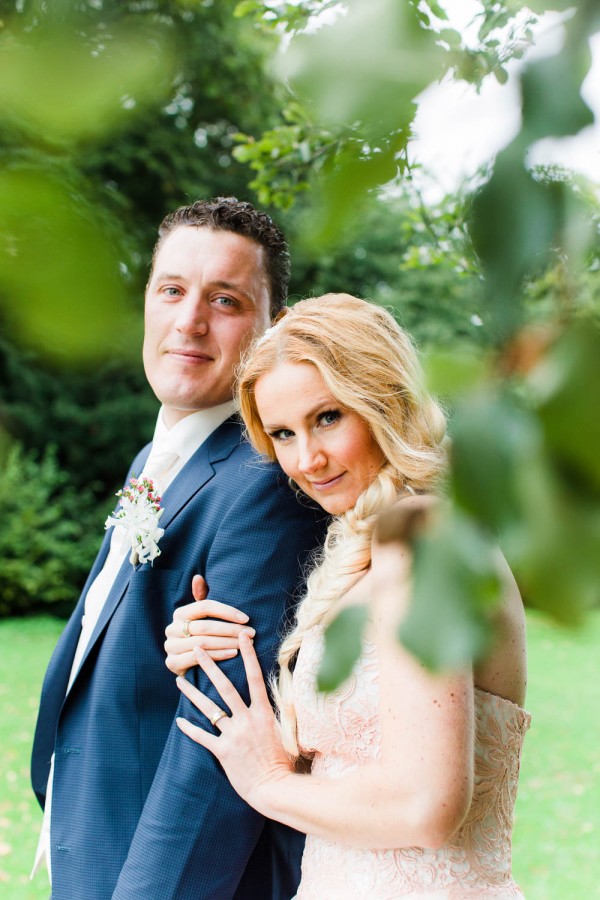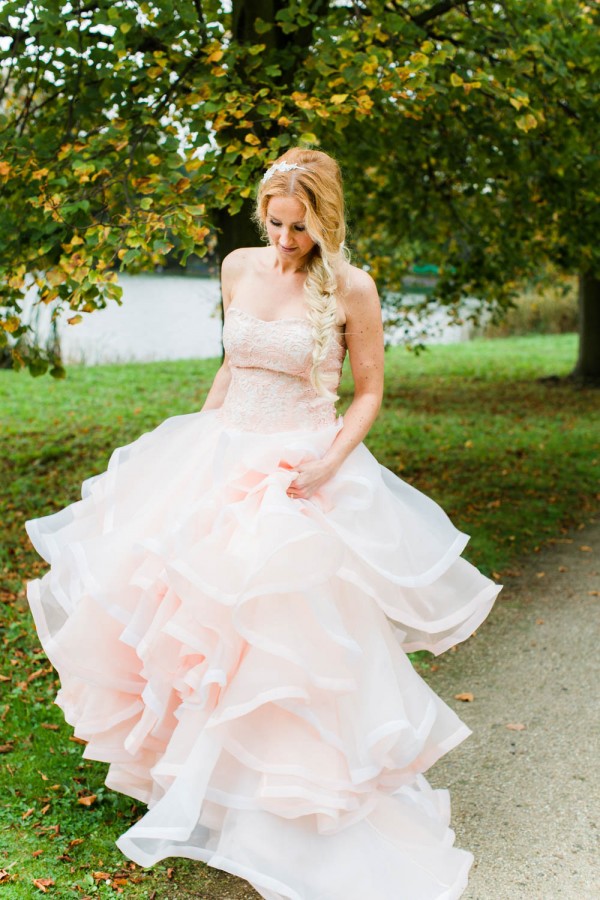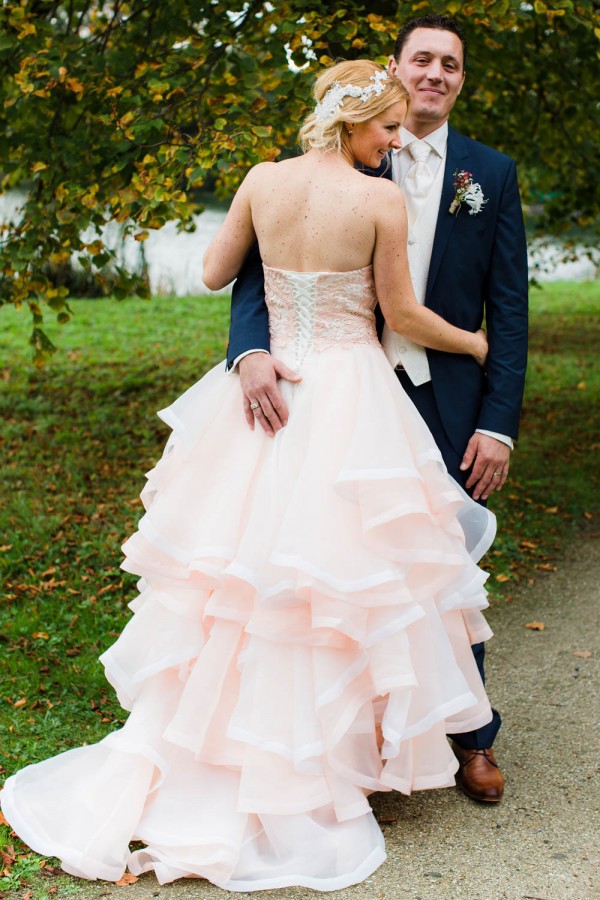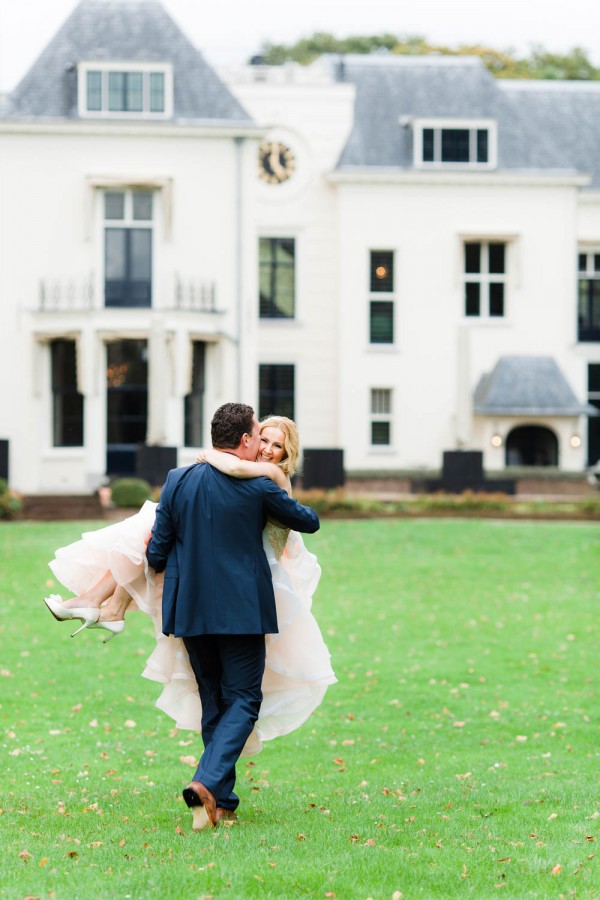 The Talented Team:
Photography – Anouschka Rokebrand Photography
Event Coordination – Avenue Lifestyle
Venue – Landgoed Te Werve
Floral Design – Don Florito
Cookies – Droomkoekjes
Cake and Candy – De Keukenprinses
Tableware – Hélène Millot Furnishings
Chairs and Napkins – Dille & Kamille
Invitations – Lucky Penny Stationery
Hair and Makeup Artist – Liesbeth Dubelaar Visagie
Wedding Dress – Unielle Couture
Bride's Headpiece – SIBO Designs
Tablerunner – Gilded Linens
Thank you so much to Anouschka Rokebrand for sharing such a beautiful and inspiring shoot with us. For more blush and gold wedding inspiration, check out Donna and Chistina's pink and gold Austin inspired wedding at the Barr Mansion.