Our favorite thing about Portland is its undeniably unique charm and that's exactly why we adore our bride Lauren's bridal style. Setting out to find a dress like no other, Lauren hits the nail on the head with this glittery gown that is both classic and distinctive. Not only that, but she shines on the dance floor at a reception that was decked out with life-sized Jenga and a surprise flash mob! Stark Photography was there to capture all the fun as well as this amazing, and totally gorgeous, bride and groom.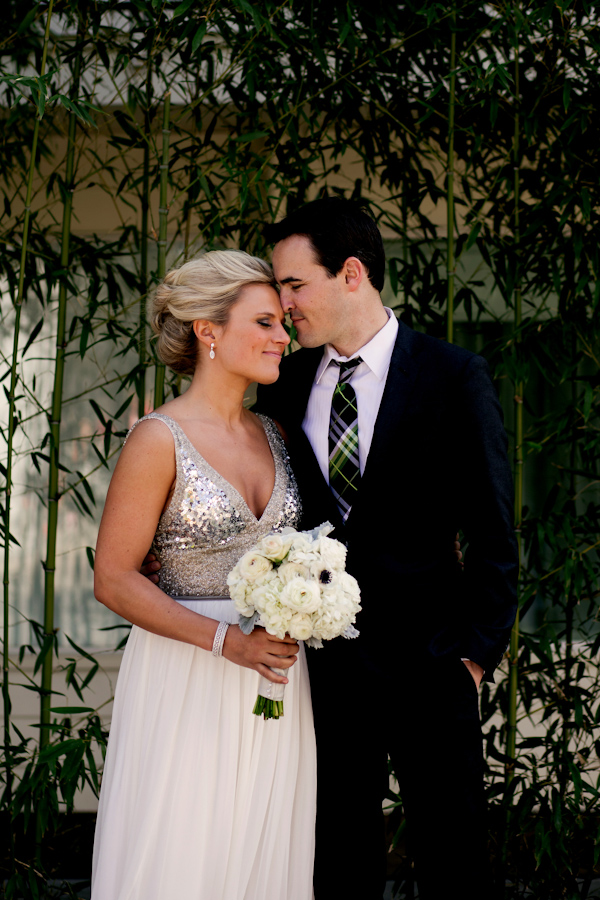 The Couple: Lauren and Evan
The Wedding: 3.22.2014 – Jupiter Hotel, Portland, Oregon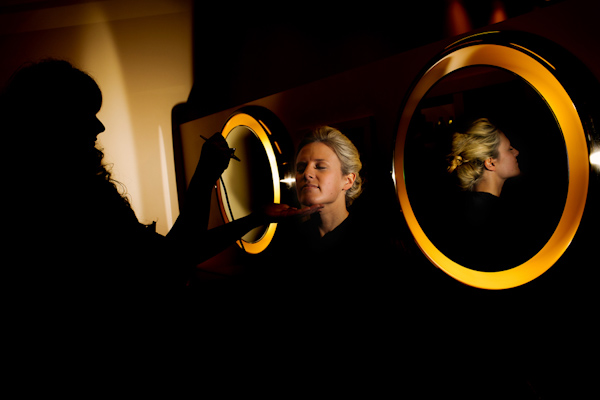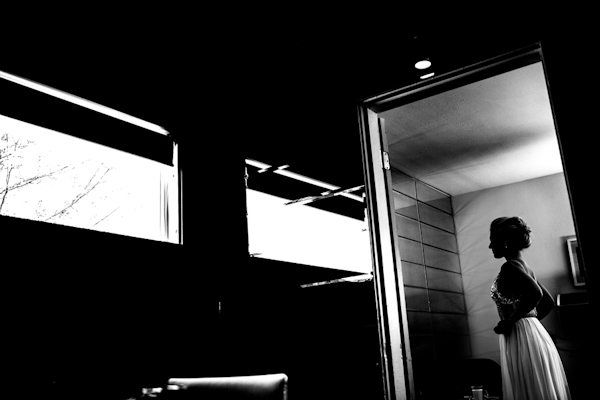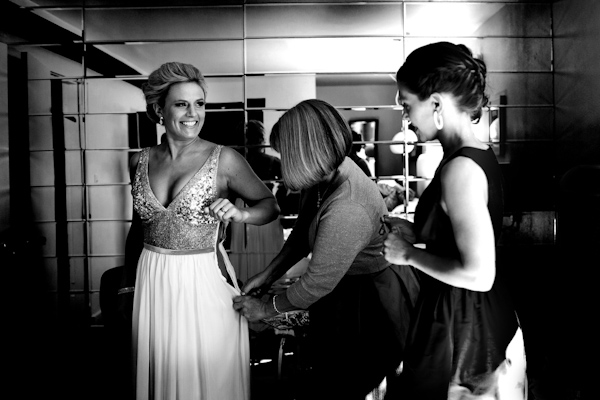 The Goals: My driving factor was to ensure our guests felt comfortable and had a blast. The most important elements for me were to have exceptional food and wine. Portland is a foodie city so I did not want to disappoint. I wanted our decor to match our food and wine – organic, tasteful and upscale.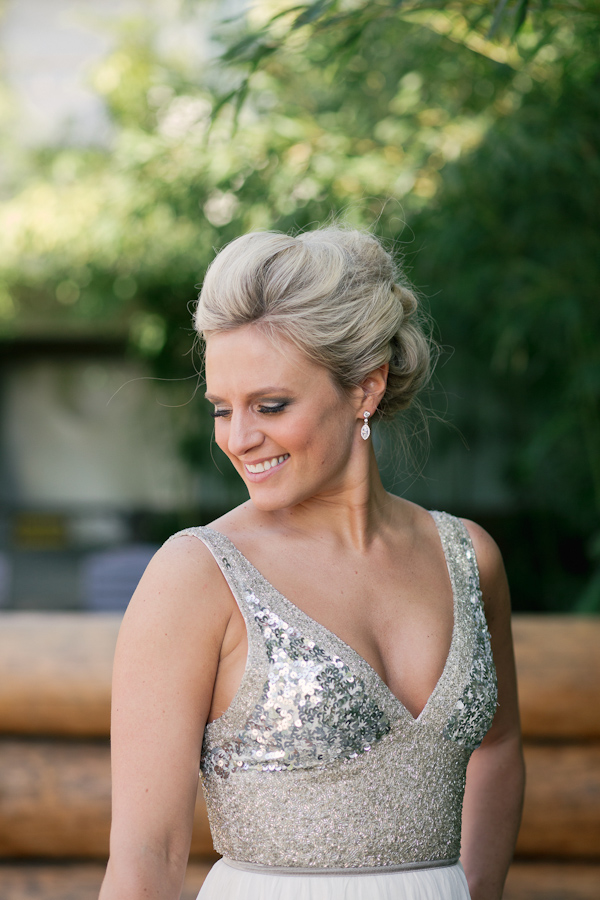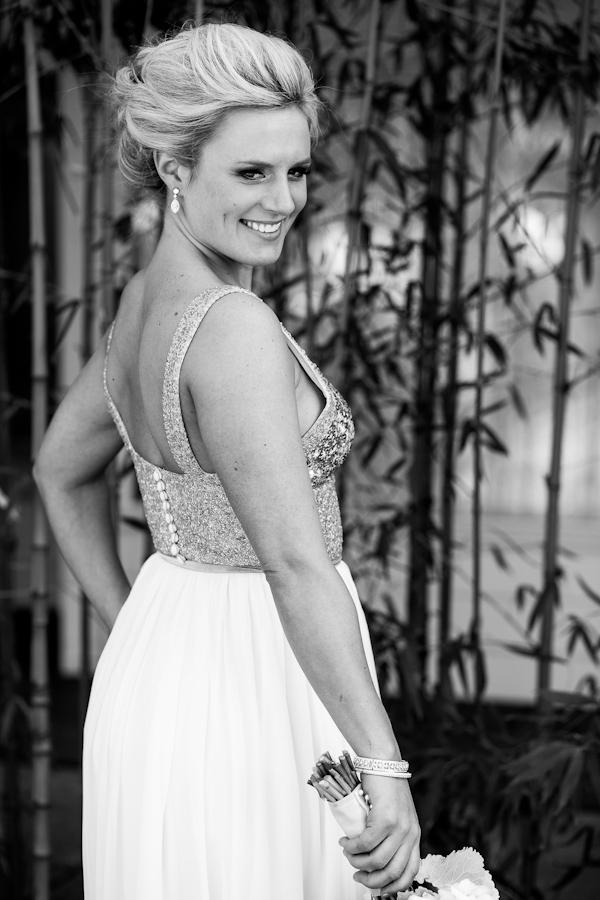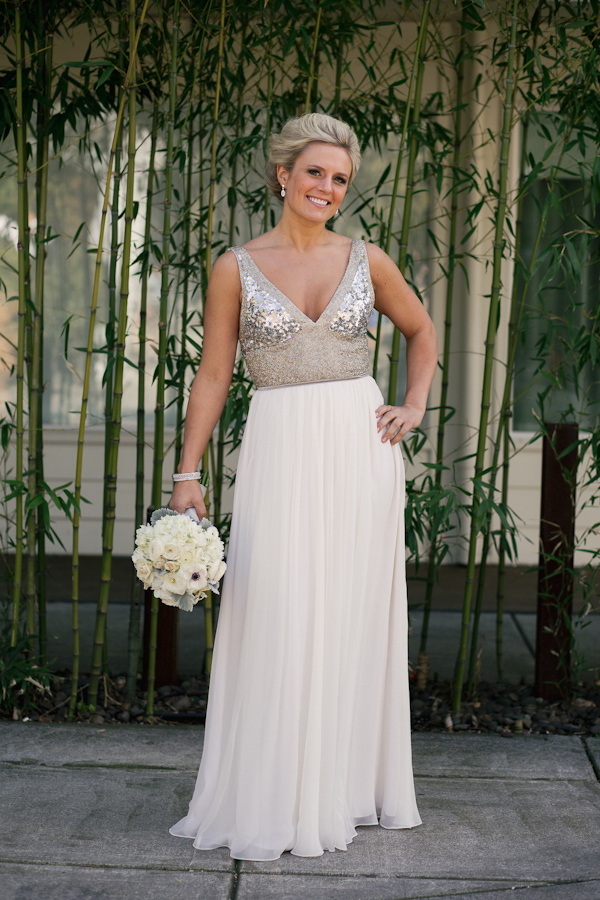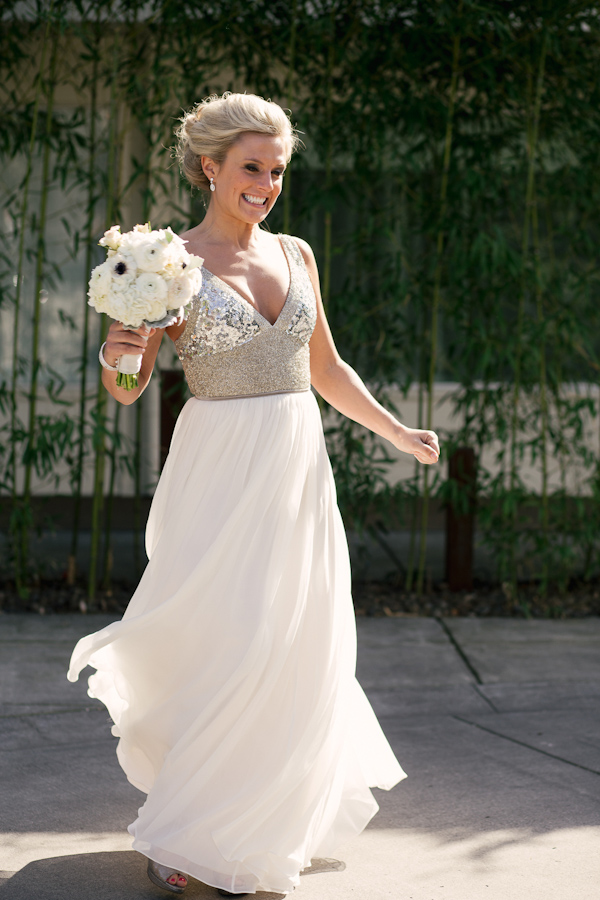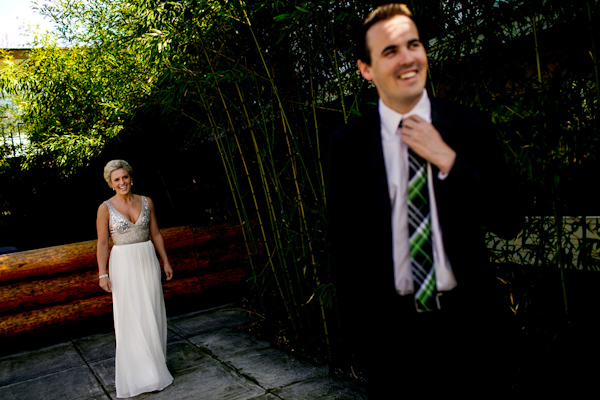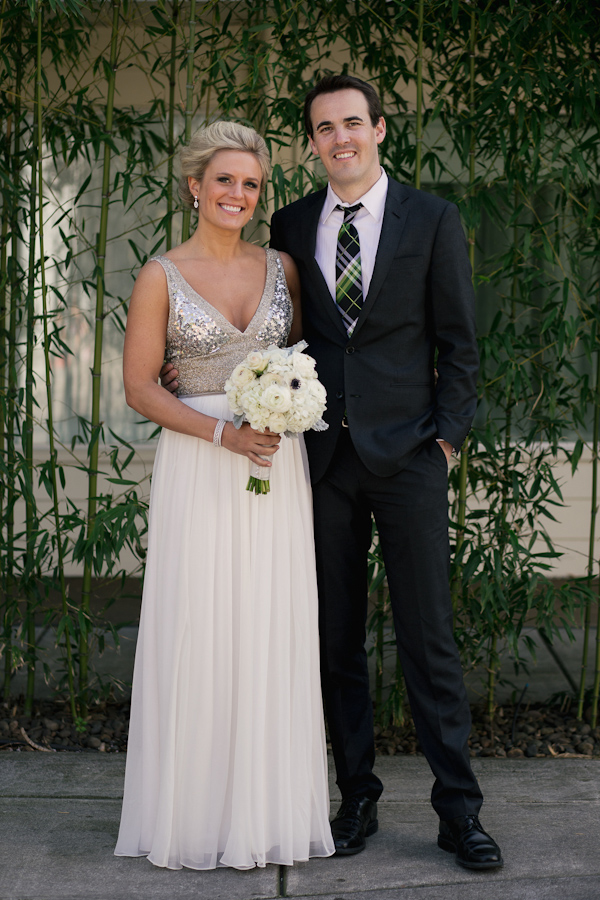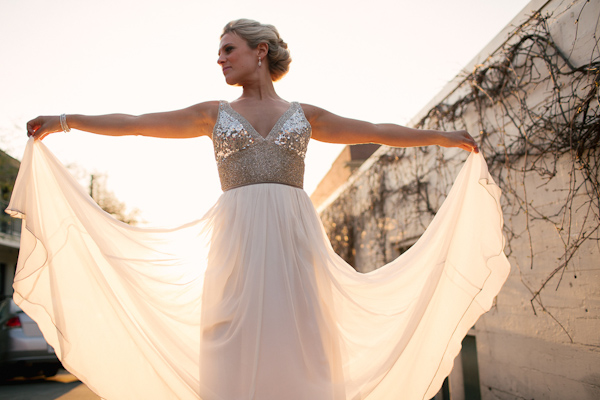 The Style: My style inspiration came from my Cathy Waterman engagement ring. Her style is rooted in nature with unexpected elements and plenty of sparkle. My ring is unlike anything I'd seen before and I knew I wanted the same for my dress – glamor and a little something unexpected.
I've been obsessed with BHLDN since before we were engaged. Most of my design and style inspiration came from their site- modern vintage. Once I'd selected my dress I consulted with my hair dresser Sophie, who I've been going to for 5 years, to help complete the rest of my look. Sophie (hair) and Justine (make-up) at Coterie Salon got inspiration on BHLDN and Pinterest and styled the remainder of my look.
The most important element of my style was to stay true to my aesthetic. My dress and my ring are not traditional choices – they're not for everyone, but that's what I love about them. They're me; fun, glamorous and unexpected.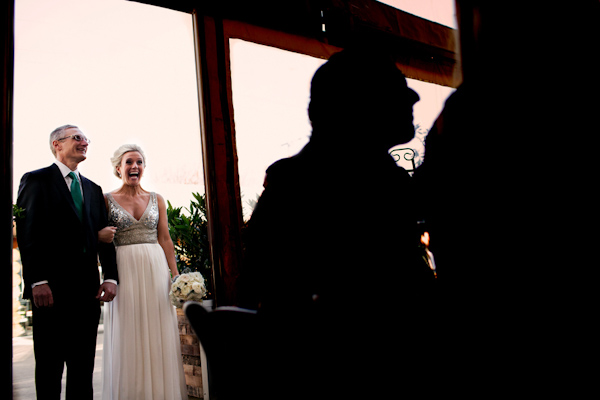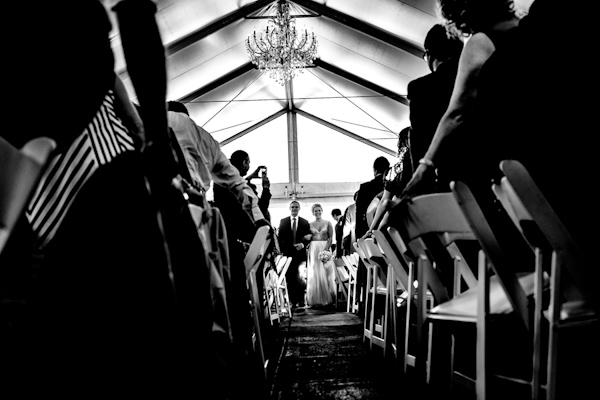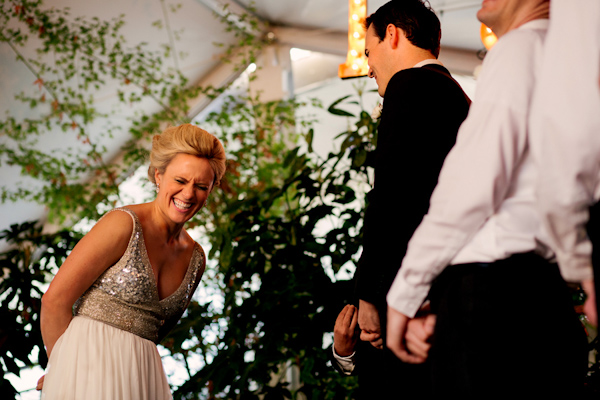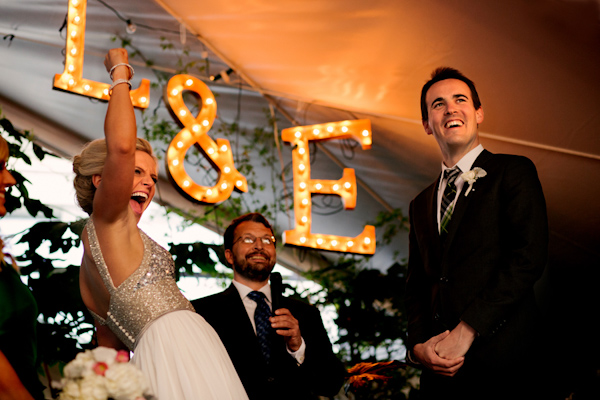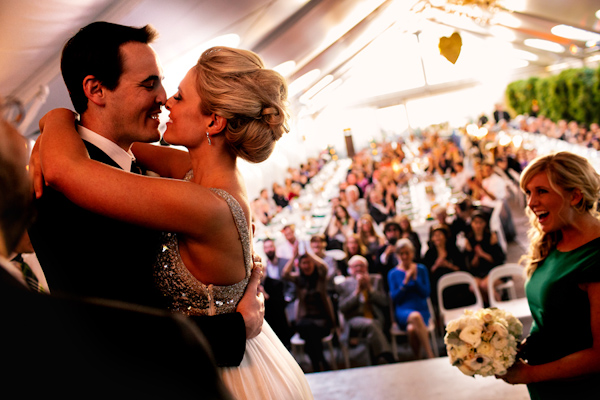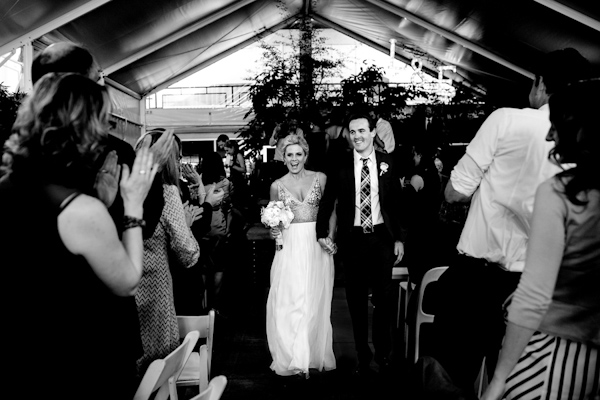 The Wedding Dress: The moment I put my dress on I could not stop smiling – it made me giddy. Three of my girlfriends and I made a trip to Beverly Hills BHLDN (inside Anthropologie) to try on dresses. I went in to the appointment in love with another dress, confident that it was the one. When I tried the other dress on I didn't get the same feeling. It reminded me of the scene from Dumb and Dumber where Lloyd and Harry are trying on tuxedos. When I came out of the room in my dress I was smiling and ready to party. Every other dress I put on felt like it was dragging me down – too hot, too uncomfortable, too plain, too conservative, etc. I love to dance and didn't want to be held back by a dress that kept slipping down, so straps were a must. I'd read somewhere that the bride and groom's attitudes set the tone for the party. I've been to a number of weddings where the bride's dress and accessories limited her movement and thus her fun. Since I wanted my guests to feel comfortable I knew I needed to feel comfortable.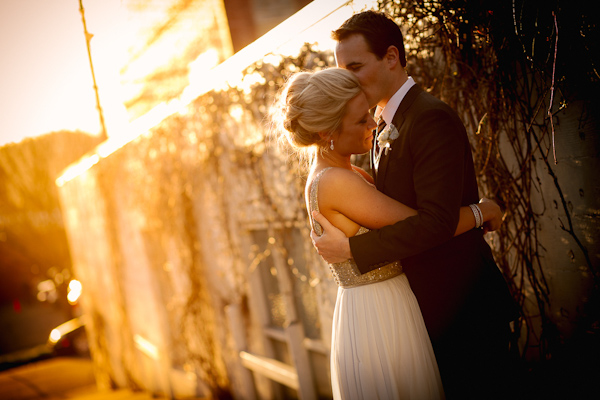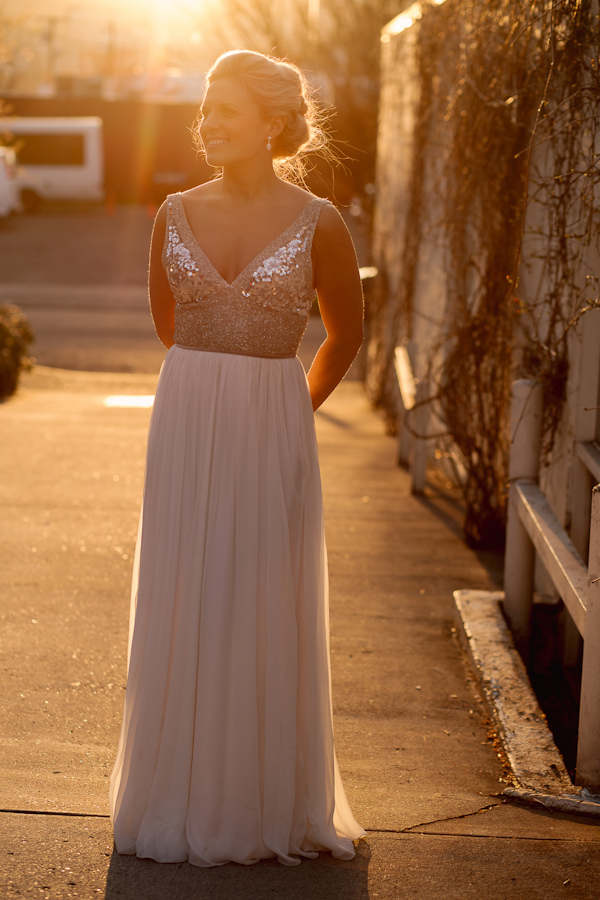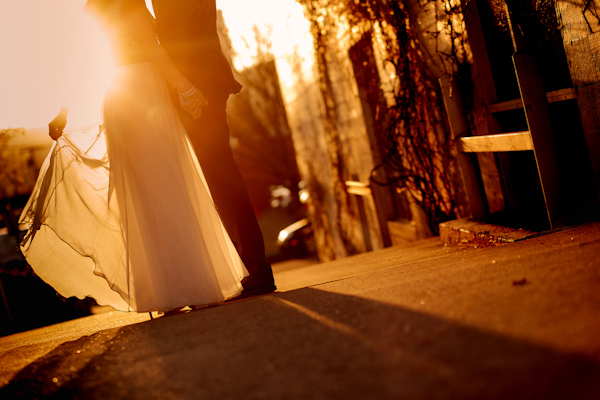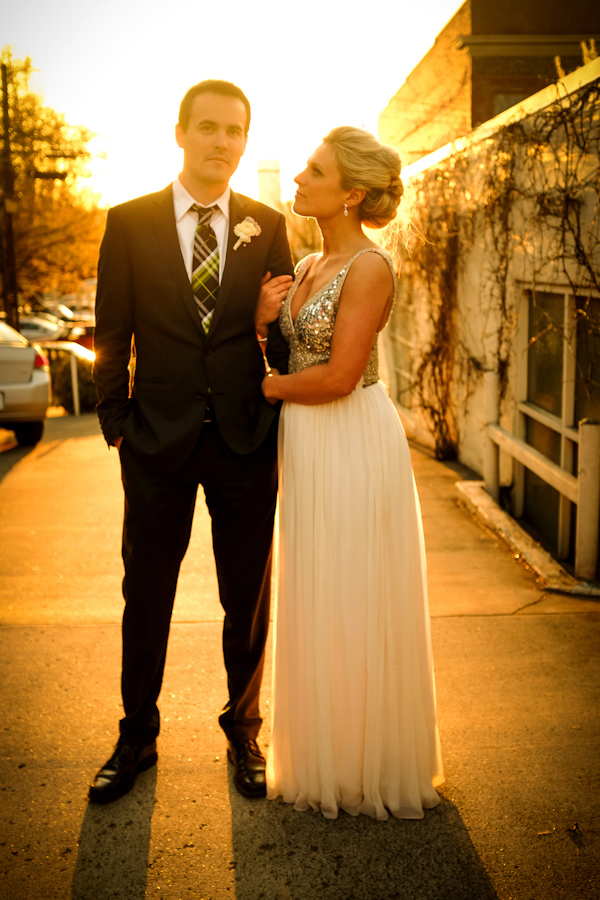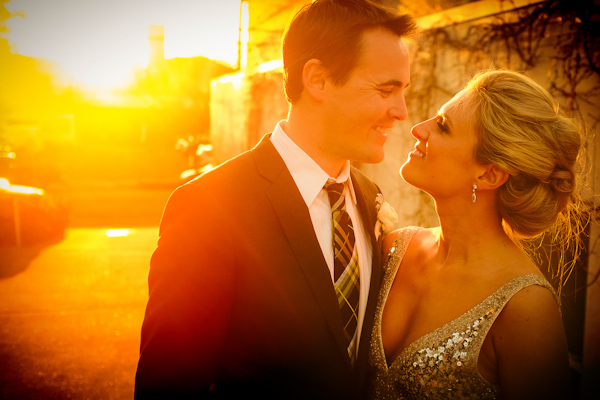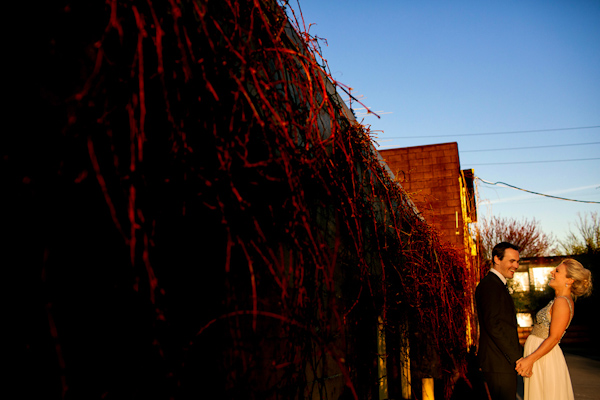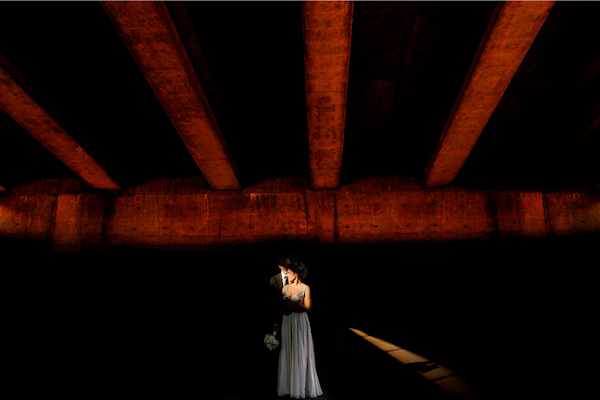 The Accessories: For me it was all about the dress. The sequin bodice of the dress made such a statement that I did not want to over complicate my look. My mom and I went to Nordstrom to pick out accessories that would compliment and not overwhelm the detail of the dress.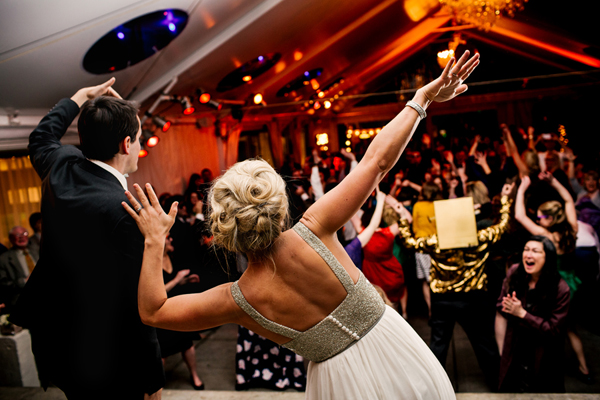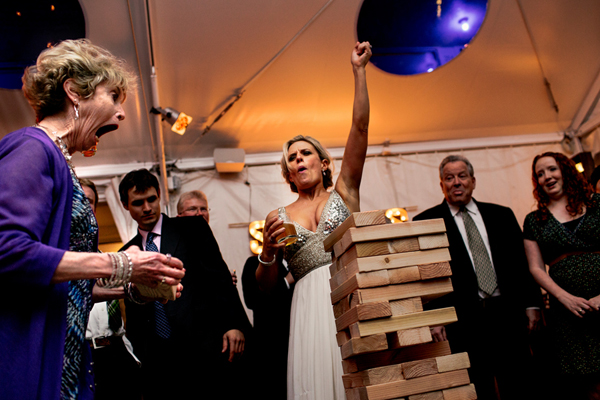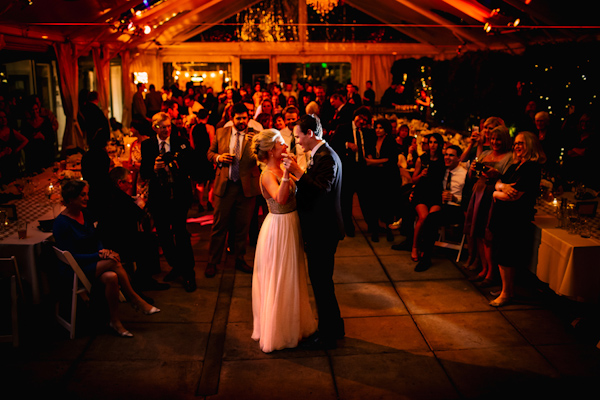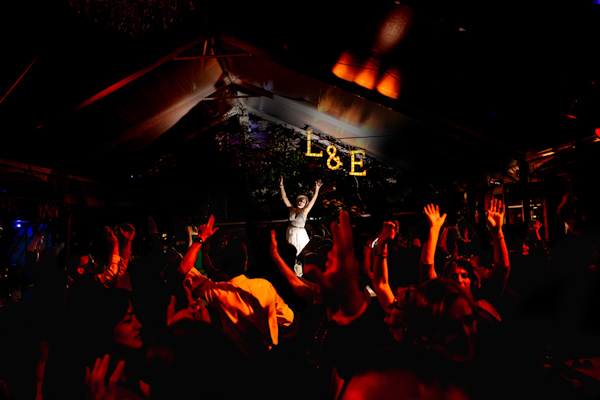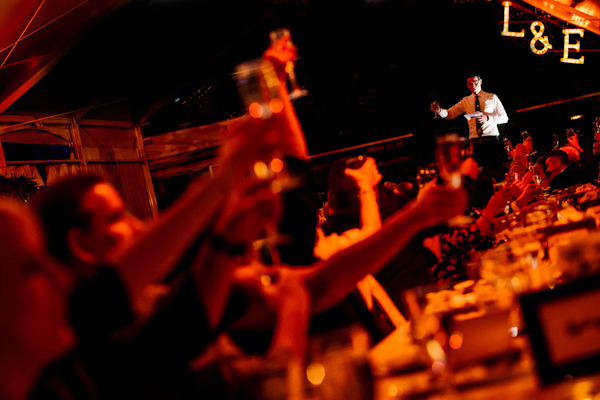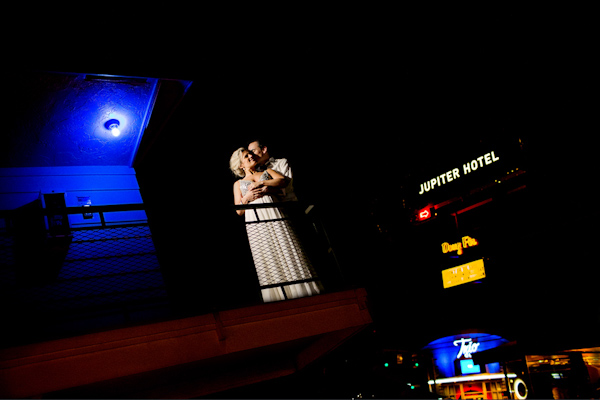 The Advice: Stay true to yourself. If you're happy and comfortable in your look it's going to be evident to your guests. If your guests are happy and comfortable, you're going to have an awesome wedding!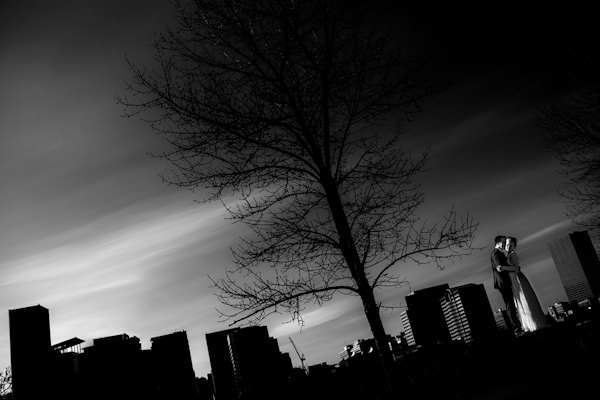 The Wedding Team:
Photographer: Stark Photography
Ceremony & Reception Venue: Jupiter Hotel
Invitations: Minted
Catering: Artemis Foods
Florist: Tess Baker of Artemis Foods
Desserts: Le Cookie Monkey, Salt & Straw
Wedding Dress: Rachel Gilbert via BHLDN
Bridal Shoes: Enzo Angiolini
Bridal Jewelry: Nadri via Nordstrom
Bridesmaids' Apparel: J.Crew
Groom's & Groomsmen's Apparel: J.Crew (suit), Macy's (tie)
Hair Stylist: Sophie Sweet of Coterie Salon
Makeup Artist: Justine Poteraj of Coterie Salon
DJ: Stumptown DJs
Dance Instruction: Arthur Murray Dance Studios
Linen Rentals: La Tavola
Engagement Ring: Cathy Waterman
Photo Booth: Happymatic Photo Booth
Thank you Lauren and Evan for sharing your big day with us – you looked stunning, Lauren!
Looking for more glamorous bridal style? Check out bride Brooke's wedding day look!