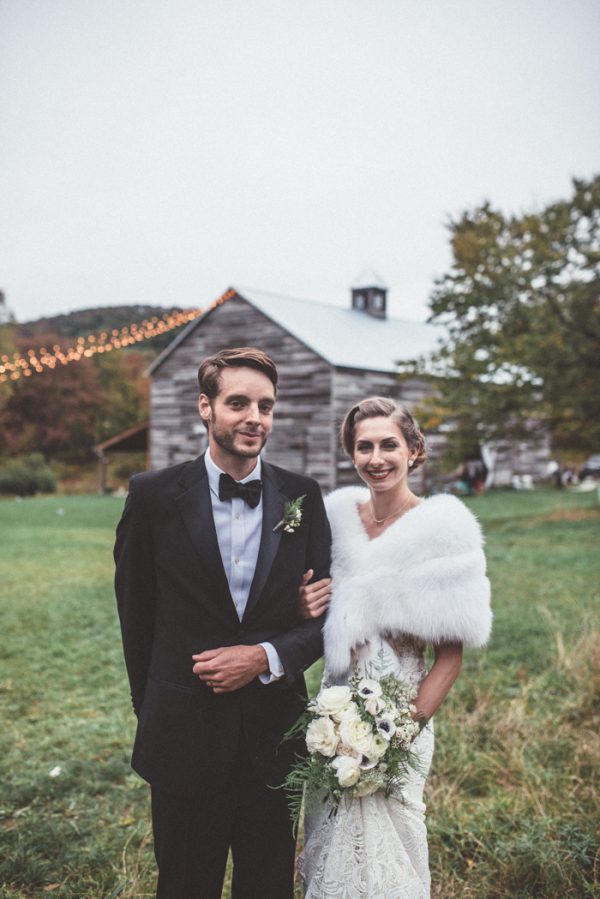 Kelly and David's Handsome Hollow wedding elegantly combined Gatsby-inspired glam with modern rustic venue vibes! The couple loved their venue from the start (they booked the venue two years before it was even built!) and added their own retro flair with a classic black and white color palette, Art Deco décor, and 1920s-inspired bride and groom styles. From long eucalyptus garlands to a Belgian waffle dessert bar, we love everything about how Kelly and David decorated Handsome Hollow's reception barn. Couple of Dudes photographed every detail of this upstate New York wedding, including a stunning post-ceremony couple session among the region's colorful autumn trees.
The Couple:
Kelly and David
The Wedding:
Handsome Hollow, Long Eddy, New York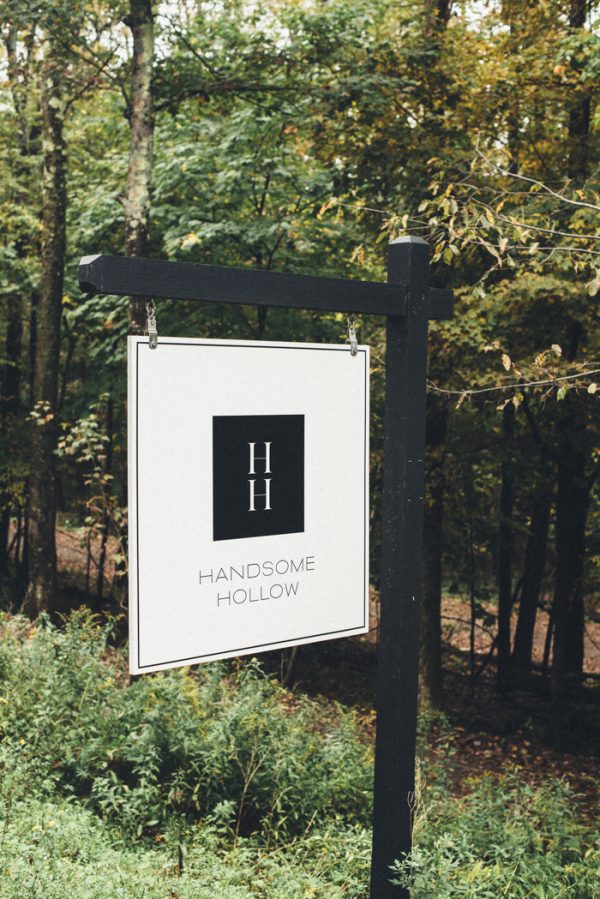 We choose our upstate barn venue before the barn was even built! We found the Handsome Hollow farmhouse on Air Bnb and fell in love with it. The owners of Handsome Hollow did such an amazing job restoring the old farmhouse that we trusted they would do the same for the barn. We booked 2 years in advance so we were able to follow the progress of the barn being built on social media and their blog. It was amazing!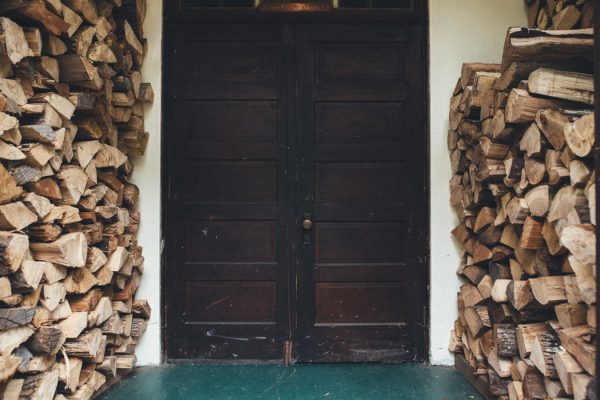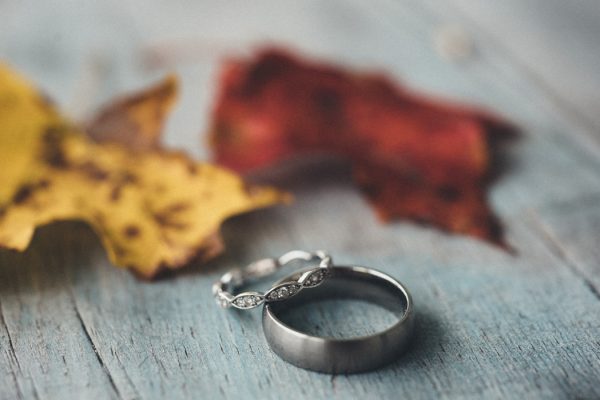 My style inspiration was a photo of my stunning grandmother in the 50s. Although my style morphed into more of a 20s/30s vibe. I loved my hair – it was a low bun after being styled in pin curles, with finger waves. My favorite accessory had to be the glamorous white, fur stole. I loved everything about my wedding dress – it fit like a glove and the detail of the lace was amazing.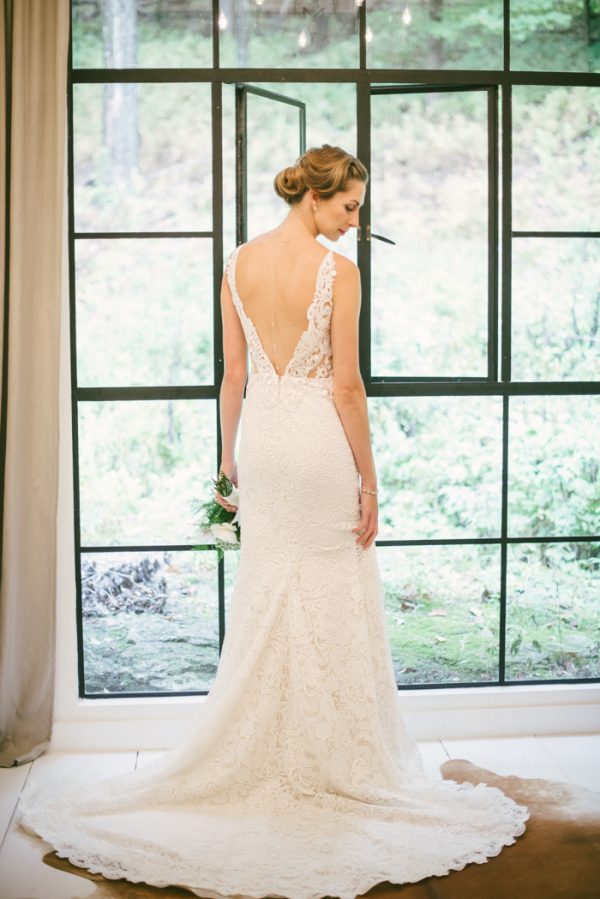 The groomsman wore skinny black tuxes. Davey had a bow tie and his groomsmen had skinny black ties which he gave them as one of their gifts.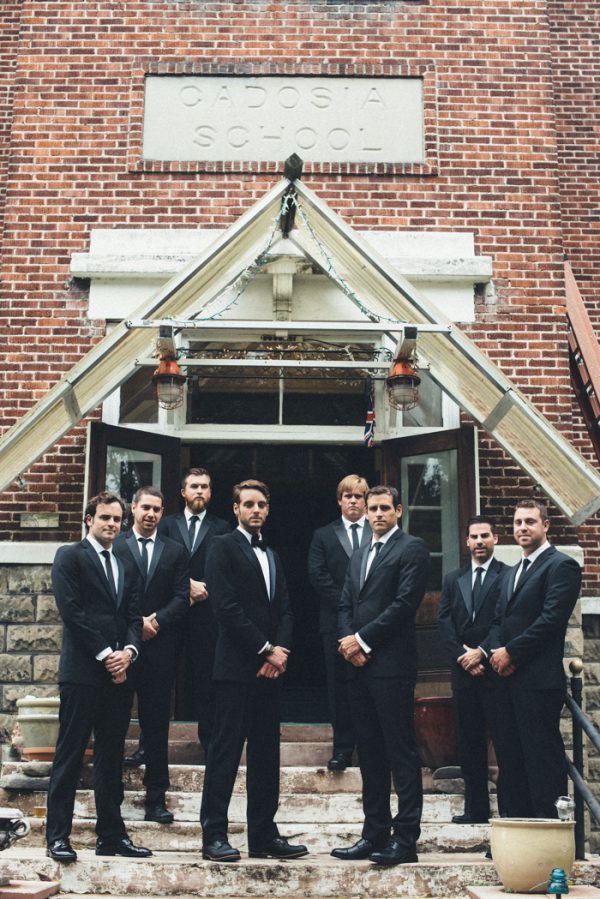 The bridesmaids wore a dust peach tulle skirts over a little black dress. All of the skirts were the same, but I gave them free range to choose whatever dress they wanted to wear under. After the ceremony the bridesmaids ditched the skirts and had on their little black dresses for the reception.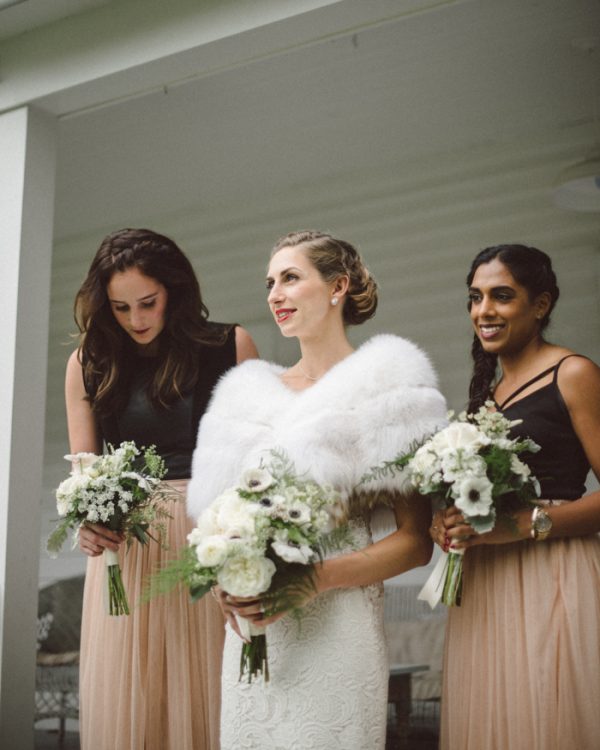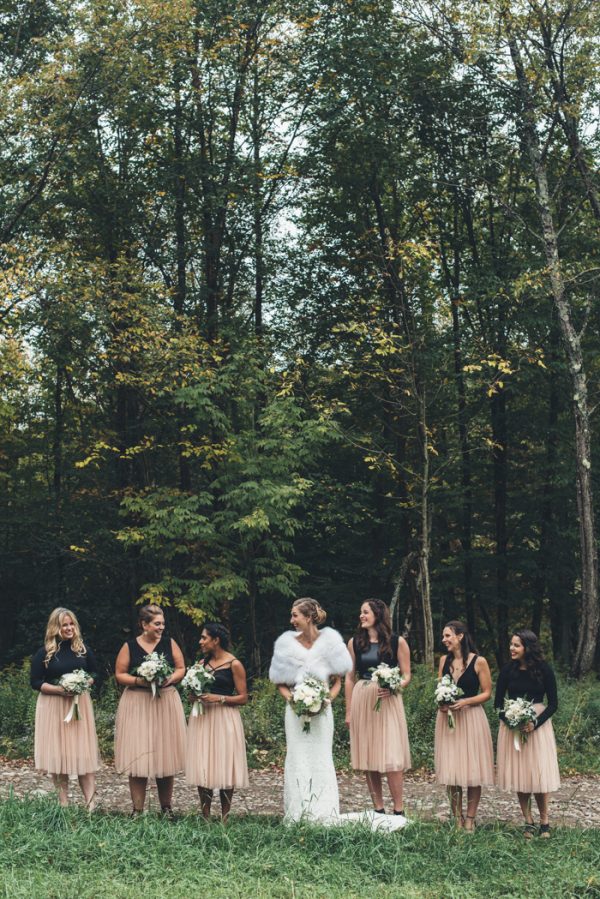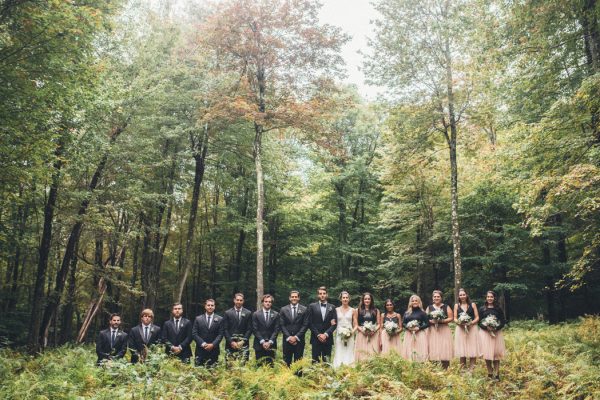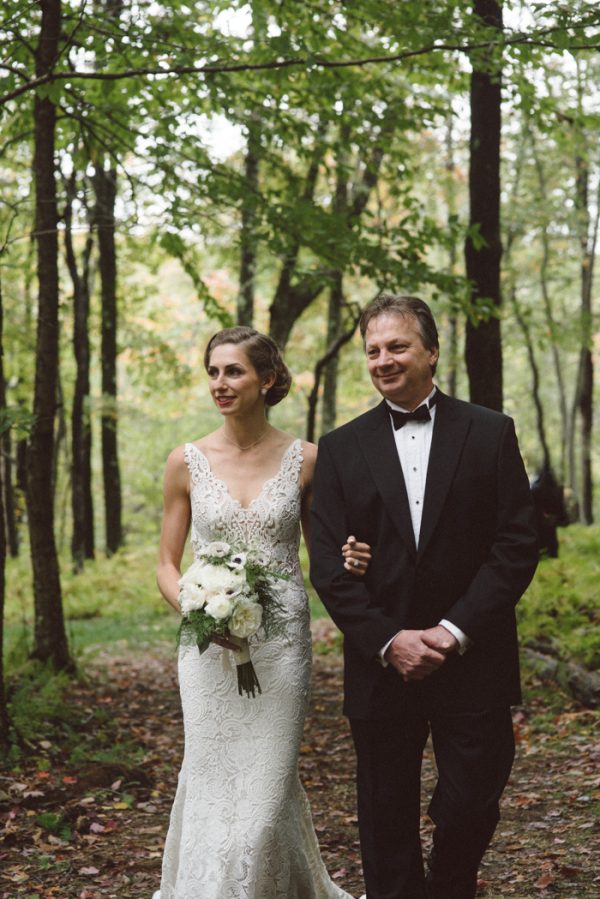 The groom's grandmother did the ceremony – we didn't even go over it before hand, so we were both (happily) surprised by all of the things she had to say. We did not regret this at all – the ceremony was perfect.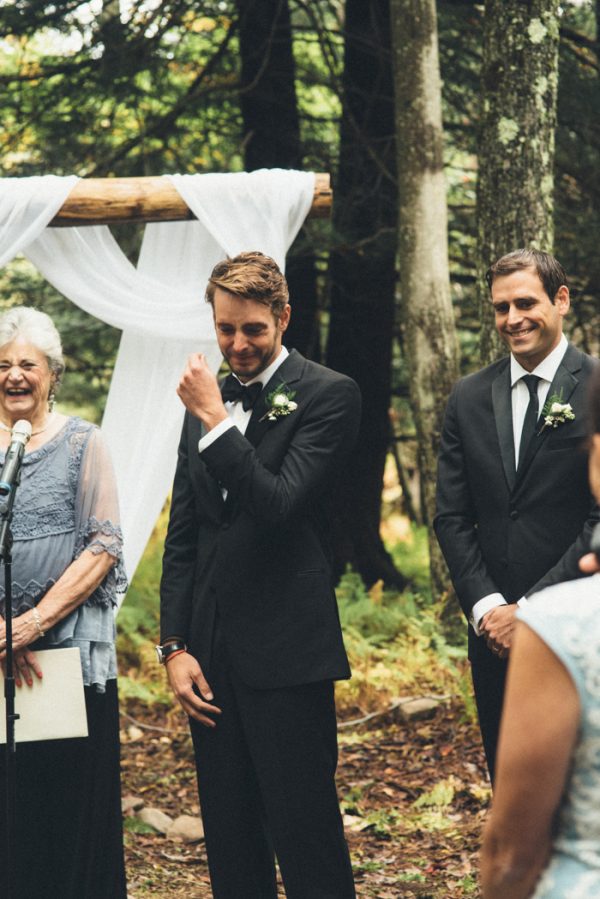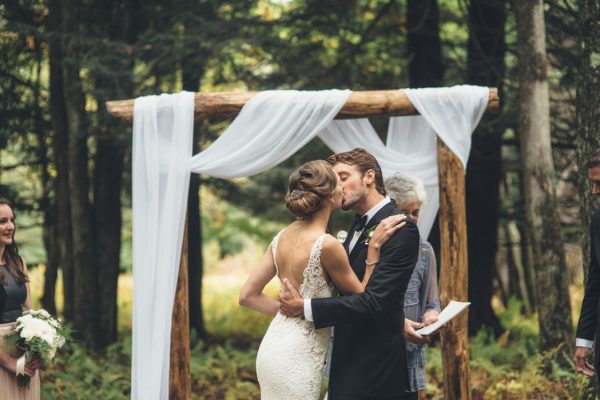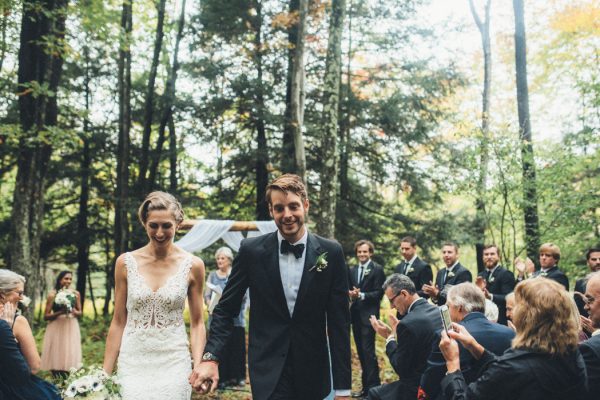 Our favorite photos were taken after the ceremony when the 3 of us hiked through the woods to find a clearing surrounded by a beautiful tree line (with the trees starting to change color already). It was beautiful.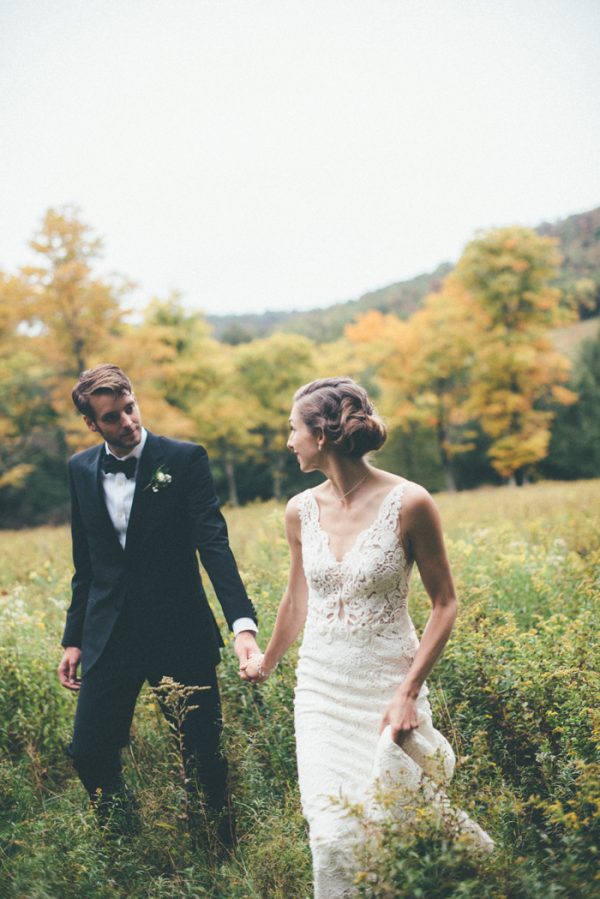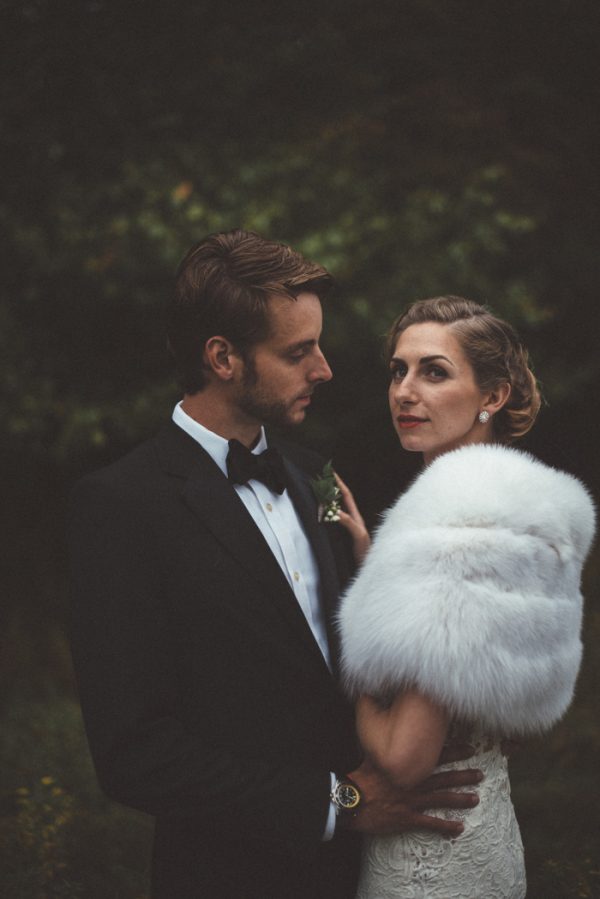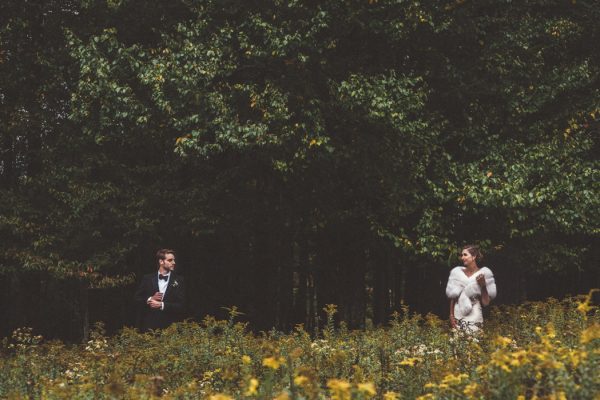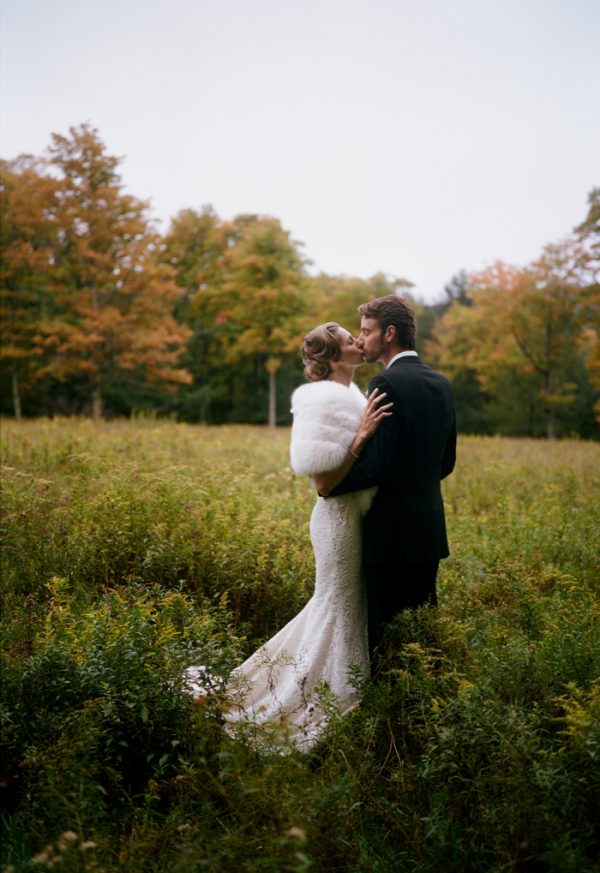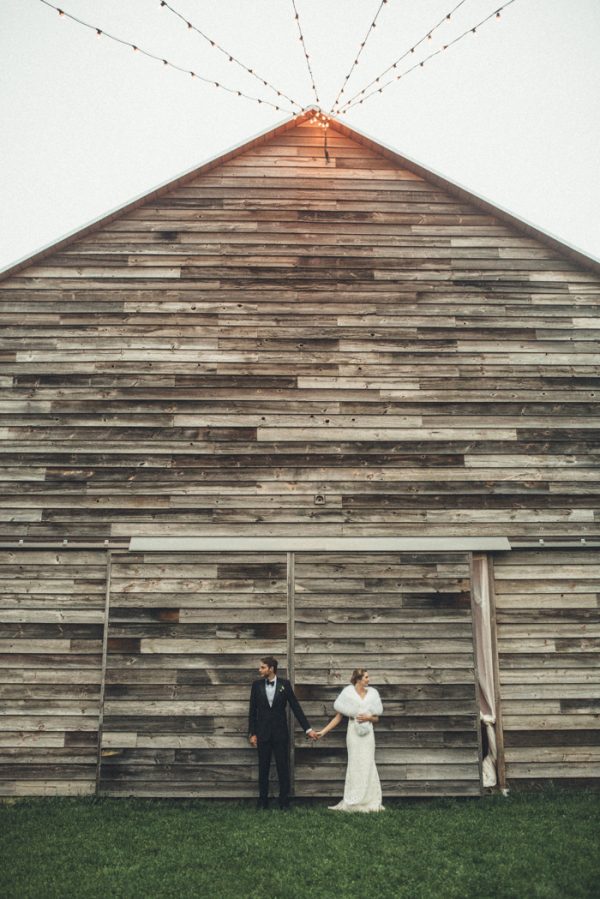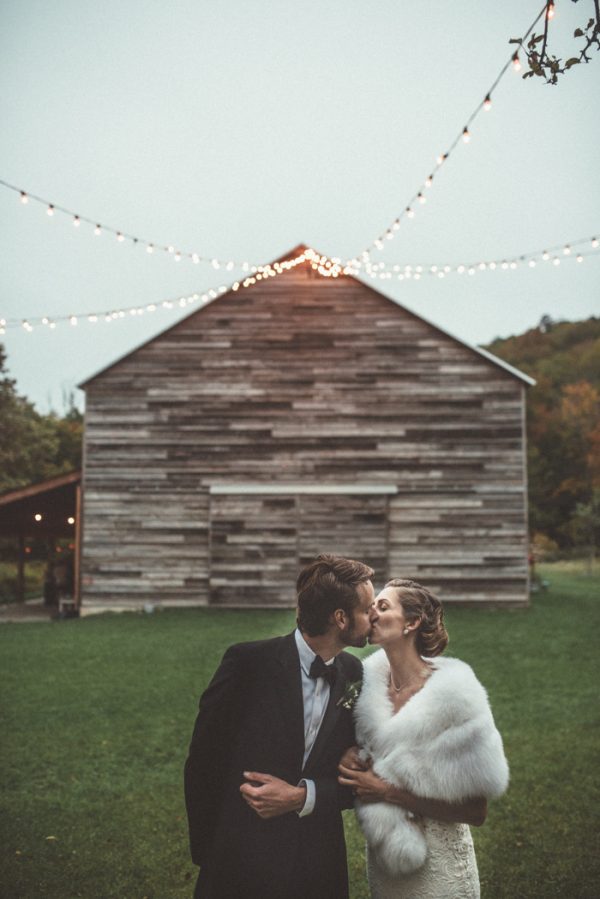 We were going for 20s/30s glam – Gatsby but not so obvious. Our colors were black, dust peach, and white. We wanted something subtle and romantic.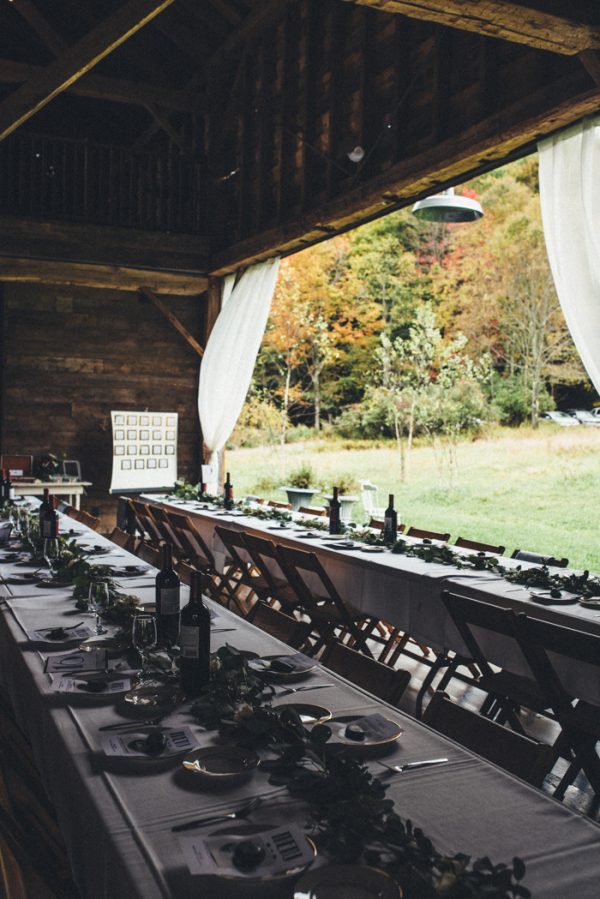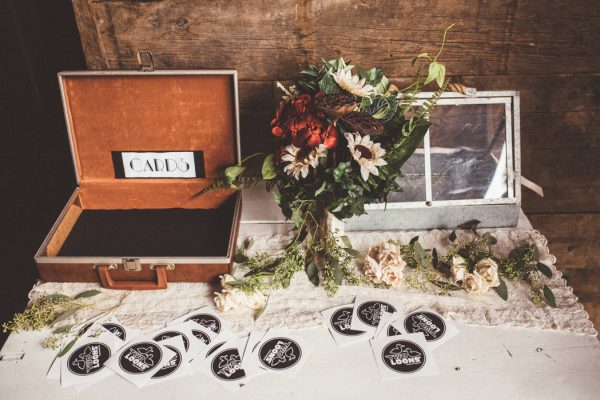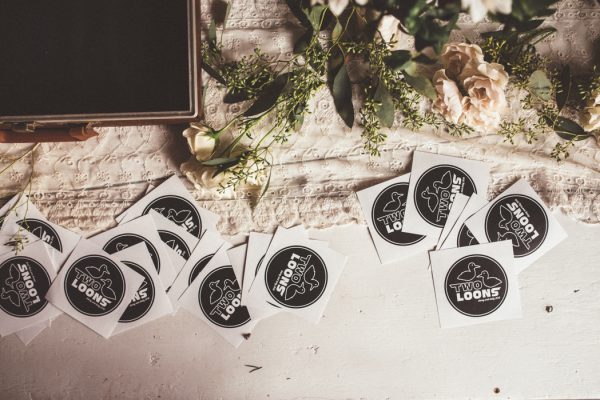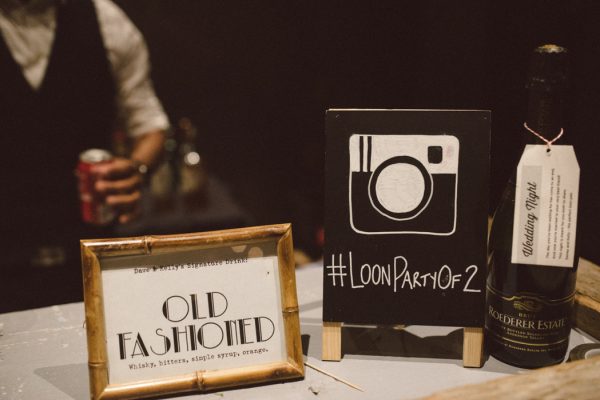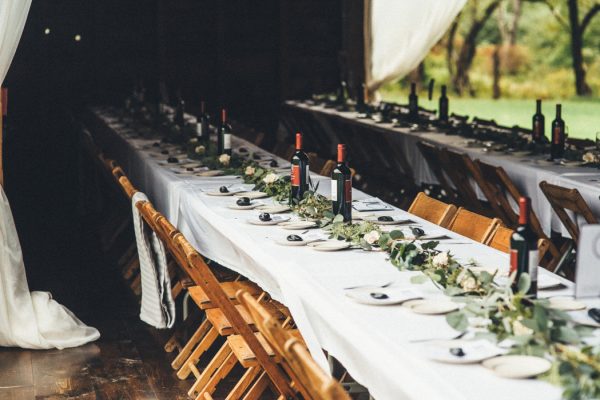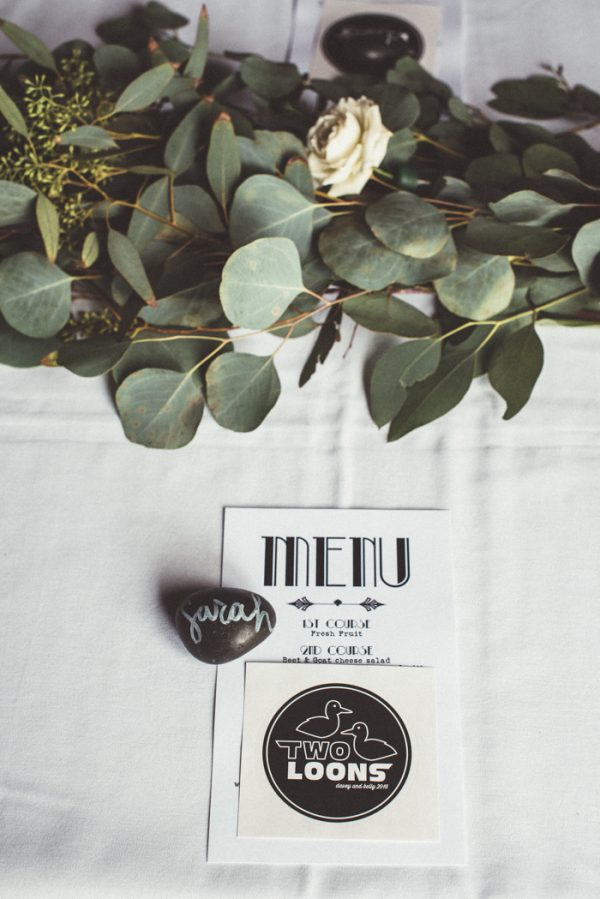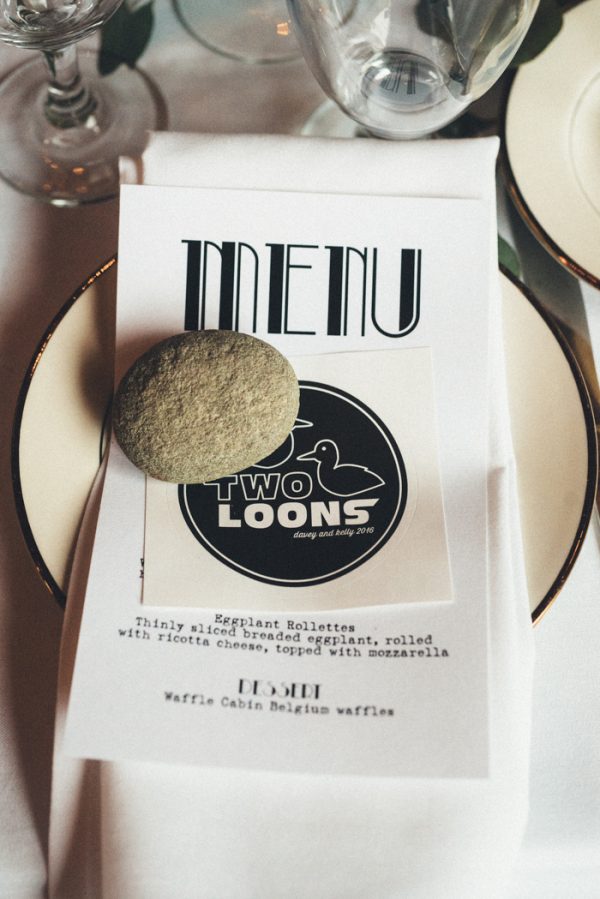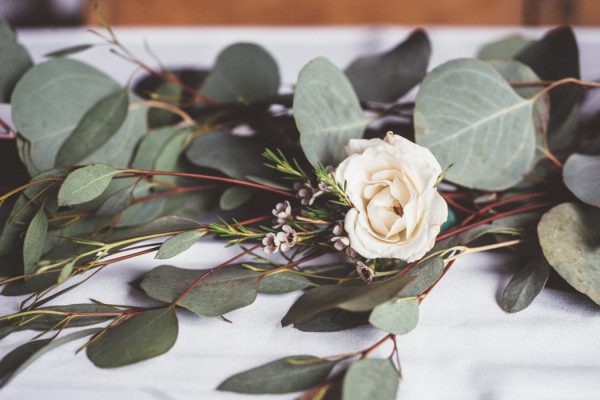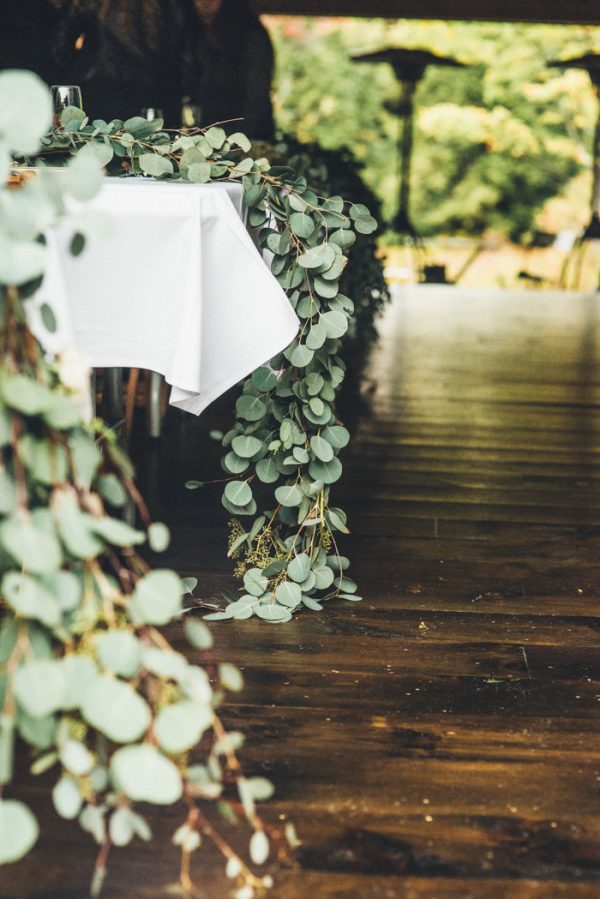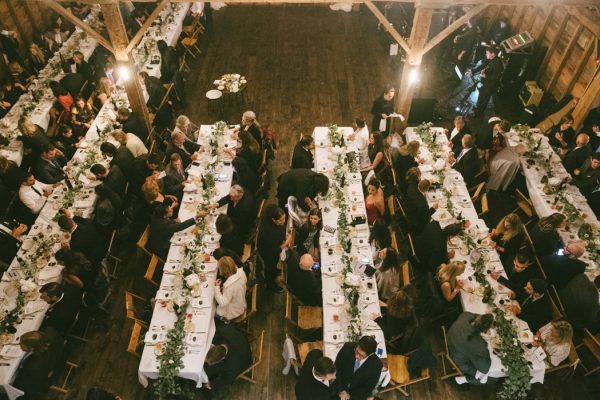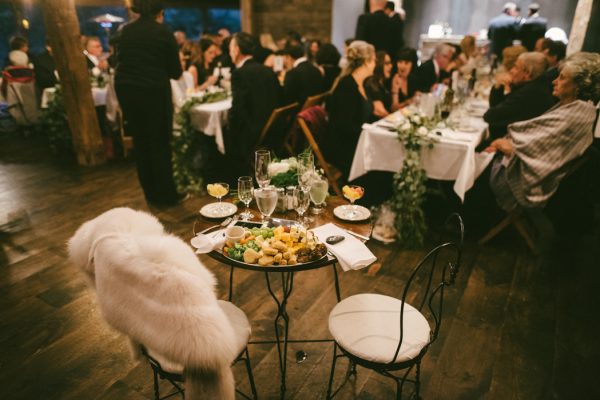 The most special thing on our wedding day menu was a Waffle Cabin Belgian waffles waffle bar. Waffle Cabin has a small cabin on the mountain we ski at (Straton Mountain). It's tradition for us to always eat a delicious, hot waffle after were done skiing for the day. They were kind enough to cater our wedding dessert. We didn't have a cake – these waffles were 100x better (and all of our guests agreed)!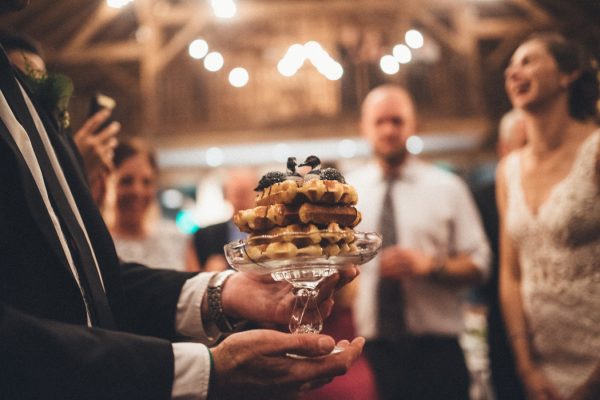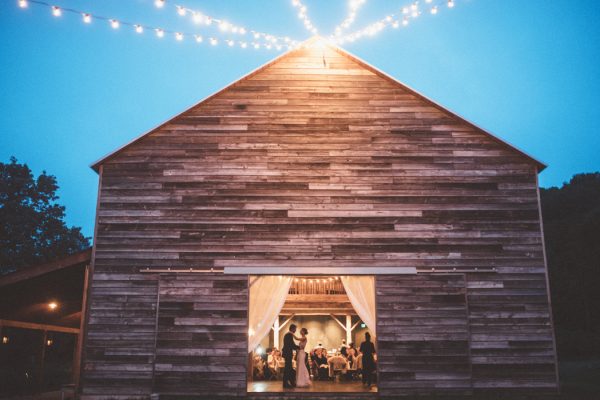 Processional – No One's Gonna Love You, Band of Horses
Recessional – The Captain, Guster
First Dance – At Last, Etta James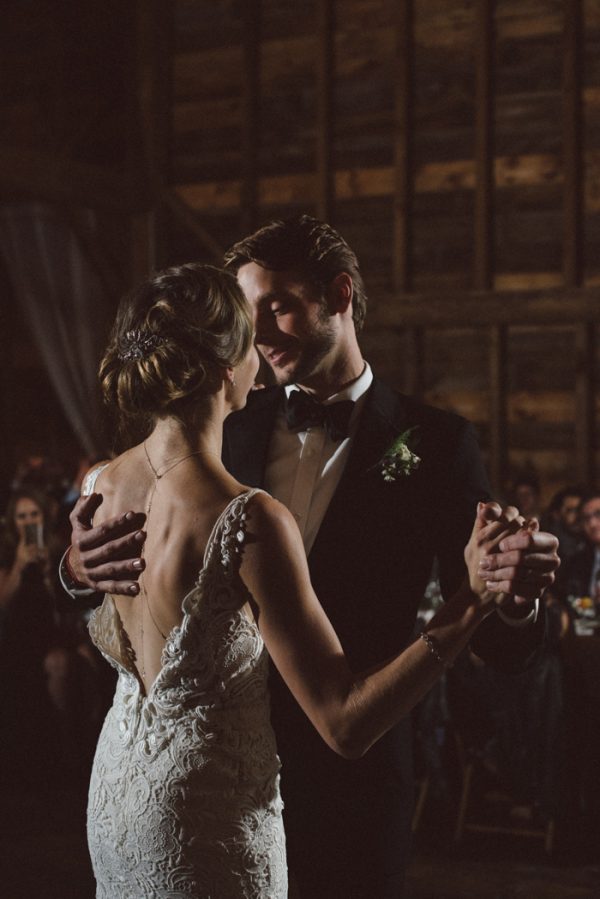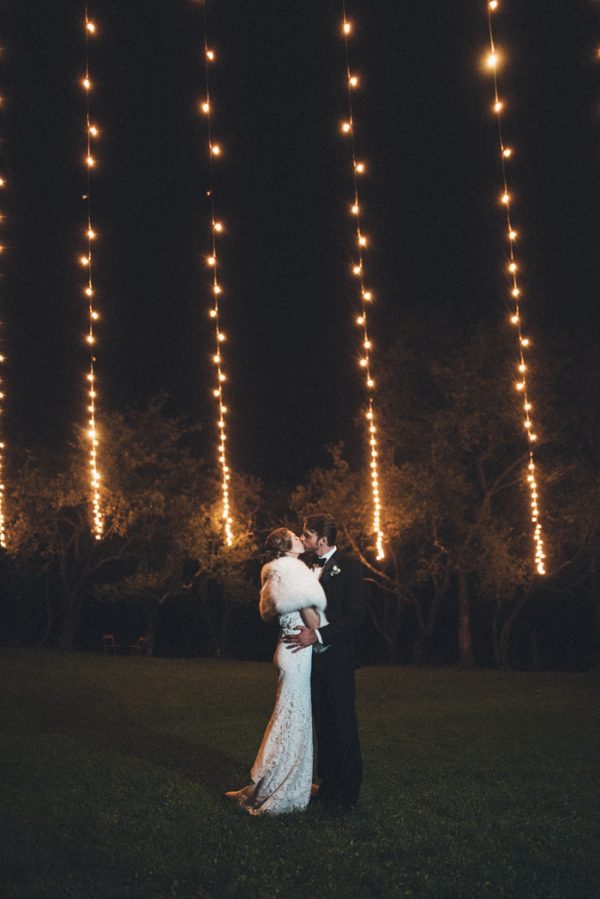 Congratulations to Kelly and David, and a huge thanks to Junebug member Couple of Dudes for sharing this gorgeous wedding with us. Want more upstate New York wedding inspiration? Then you've got to see this sophisticated upstate New York wedding at The Ram's Head Inn!