Having grown up in Washington state, I have an affinity, scratch that, an all-out love affair, with lush green pines, quiet blue waters and glints of golden sunshine. Needless to say, I was right at home with and completely entranced by Brittany and Illiyah's wedding at The Wainwright Hotel at Heritage Park Historical Village in Alberta, Canada. The bride's gorgeous 1920's inspired Johanna Johnson dress and headpiece were the perfect accent to the beautiful landscape. I'm so thankful that Gabe McClintock was there to capture these lovely photos!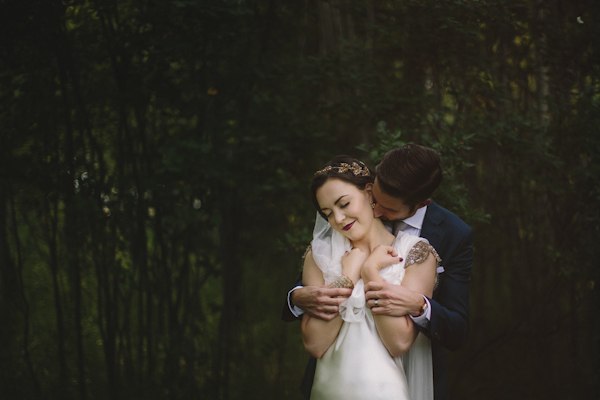 The Couple: Brittany and Illiyah
The Wedding: 8.24.13 – Wainwright Hotel at Heritage Park Historical Village, Alberta, Canada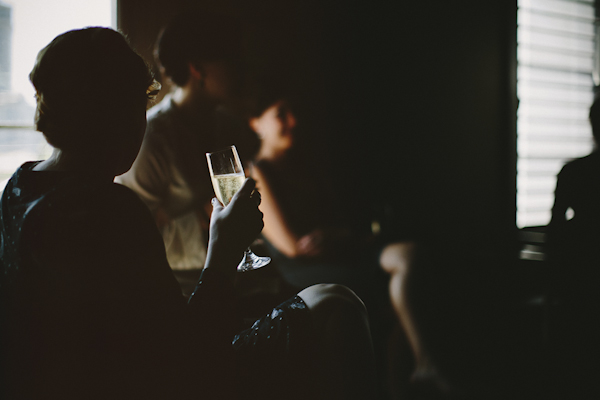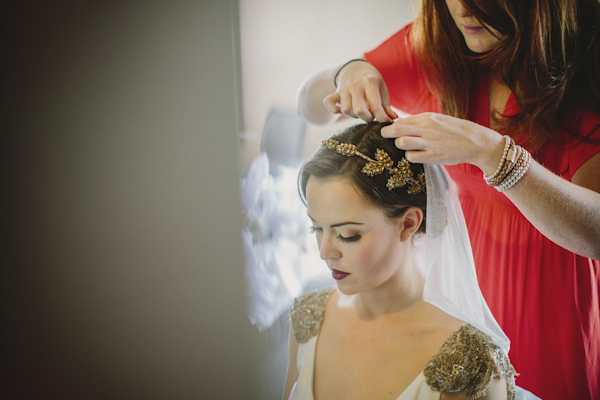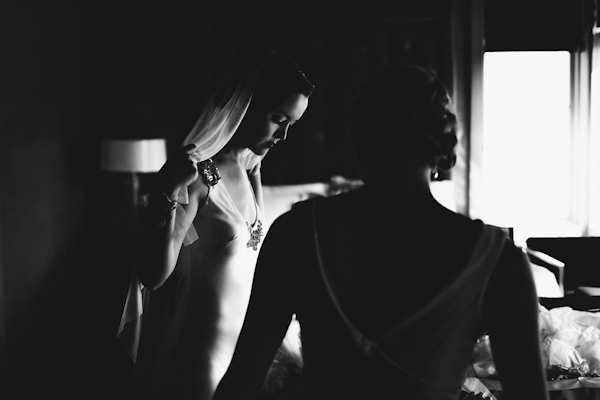 The Goals: We love to entertain friends and family, so our first priority was for our guests to have fun and feel taken care of. The food had to be delicious, the drinks to be flowing and the day to be well planned. We wanted our guests to have a truly memorable day that reflected us as a couple. As an additional aspect, we currently live in Australia and planned the entire wedding long distance. We needed vendors and venues that could work seamlessly with us and not require a lot of hands on management, yet be able to execute our specific vision.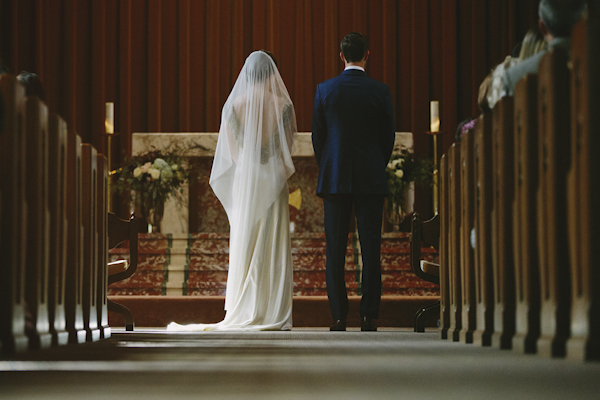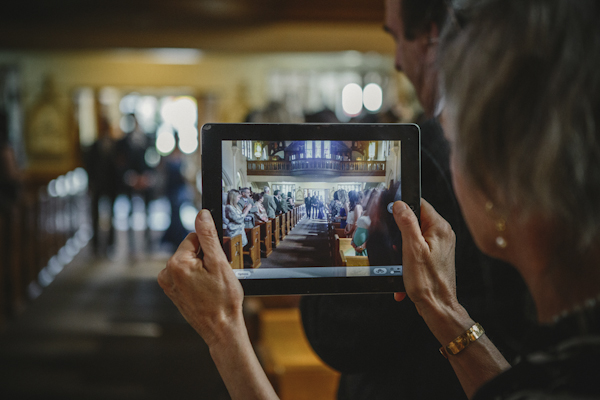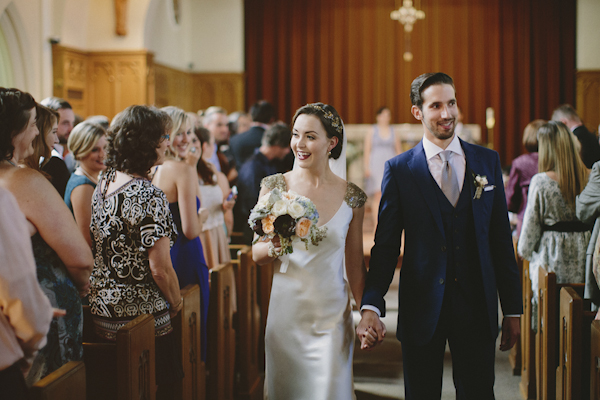 The Design: Our vision for the day was "Gatsby Goes West". We love 1920's glamour and jazz music, but we grew up in a part of Canada known for its rustic country and mountain lifestyle. It felt right to combine our style sensibility with our roots. I created a style guide based on the vision and all decisions flowed from there.
Based on the above, we chose Heritage Park Historical Village for our reception. It had the perfect balance of vintage glamour with western flavor. We loved the space as it didn't require a lot of extra decor to feel really special. Our guests especially loved the cocktail cruise on the old paddlewheeler, the S.S Moyie. For dinner at the Wainwright Hotel, we rented vintage bottles and vessels made of pewter, crystal and bronze to feature the florals and used gilded mirrors as signage. We placed loose blooms, plums and grapes on the tables in groupings for eclectic centerpieces.
My dress was the key Australian contribution to the day. It was one of the first I tried on and I felt it was perfect for me and the look and feel we were going for. I received amazing service from the Sydney designer and the dress was so comfortable to wear all day!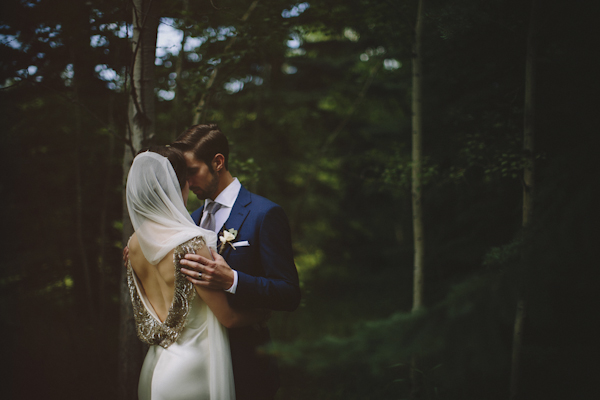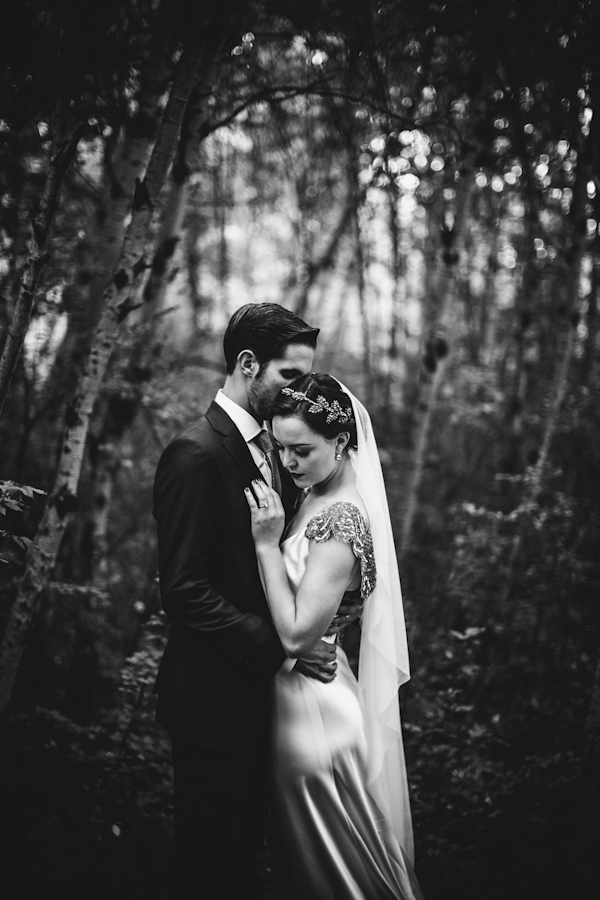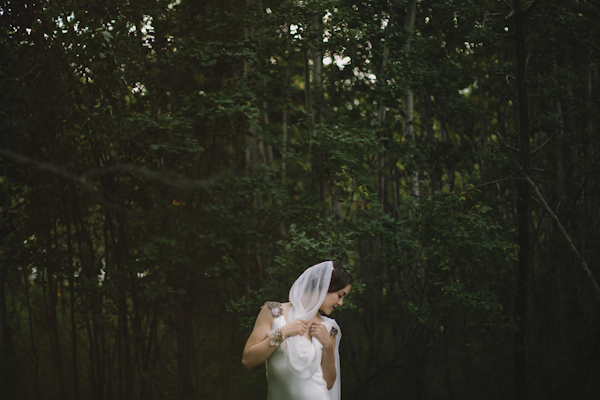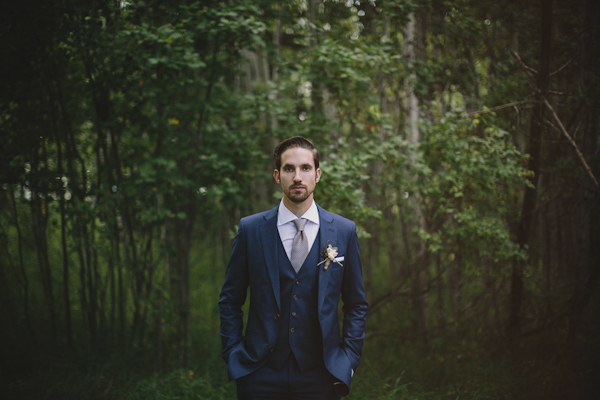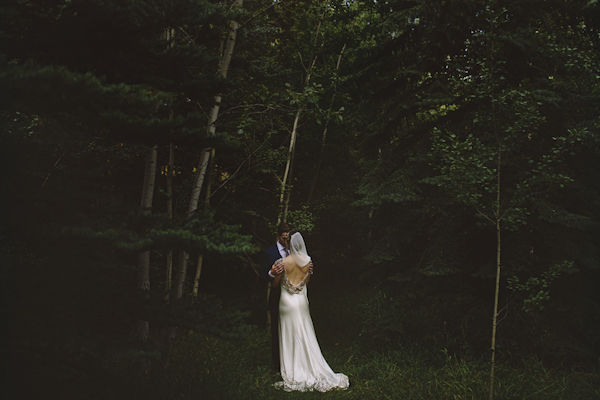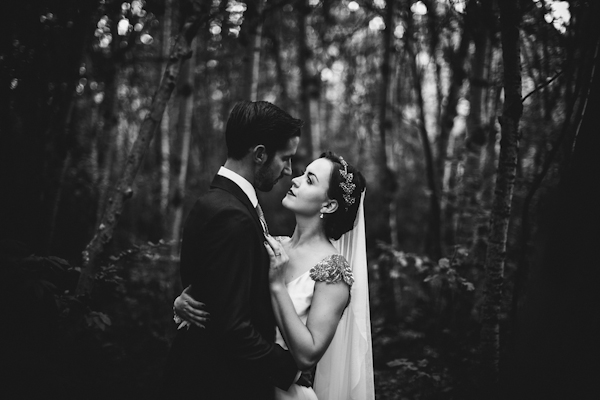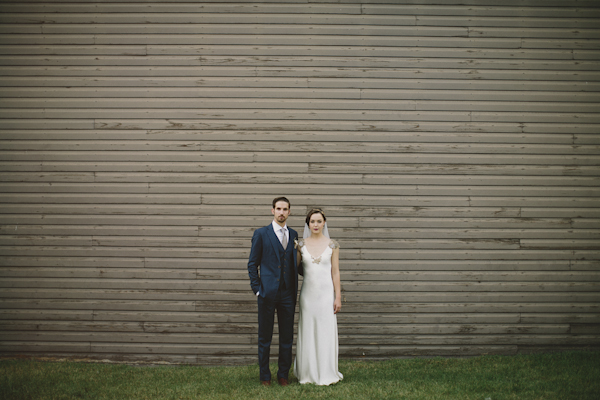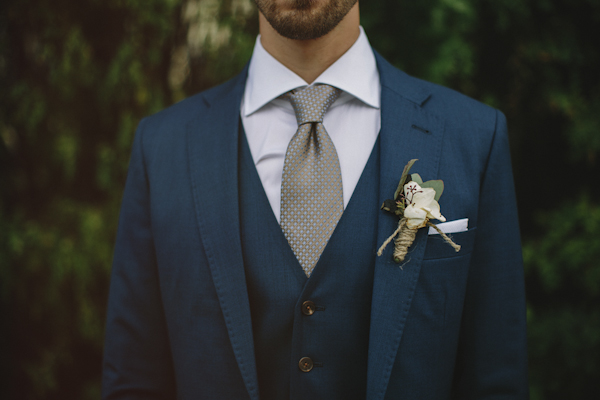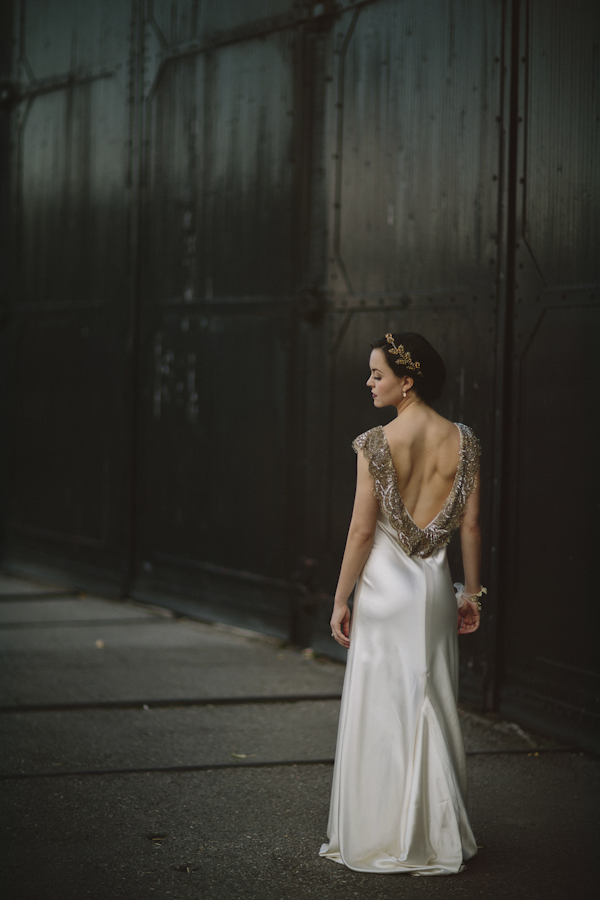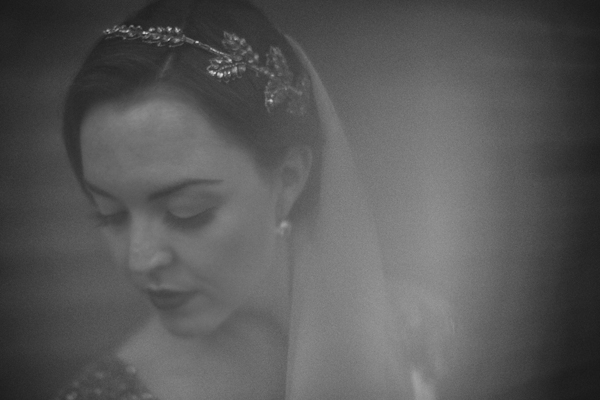 The Moments: Our favorite part of the day was the cocktail cruise on the S.S. Moyie. The weather was unseasonably calm and warm with a few clouds, and just as everyone was gathering on the dock, a few rays of sun shone through the clouds directly over the boat. We made our entrance shortly afterwards and we enjoyed a relaxing time accompanied by a jazz trio. It was a great chance to visit with our guests before dinner.
We also loved our time taking photos with Gabe McClintock after the ceremony, as we unwinded with our wedding party and enjoyed some quiet time together.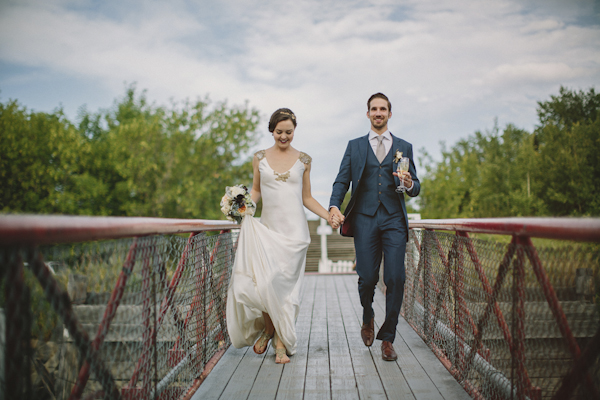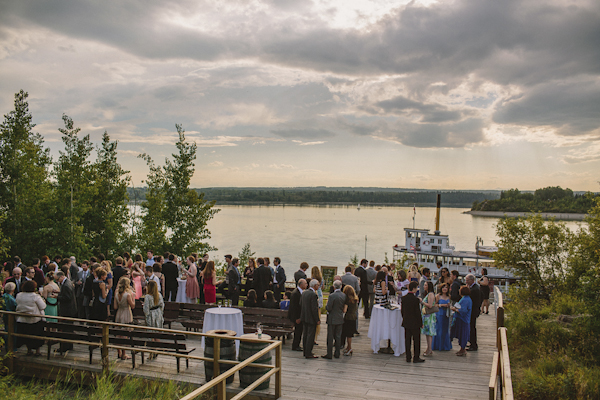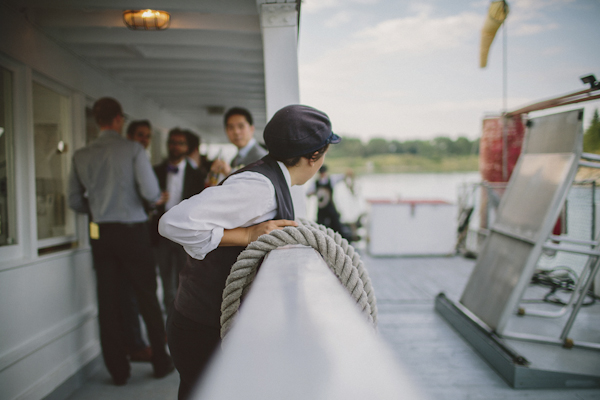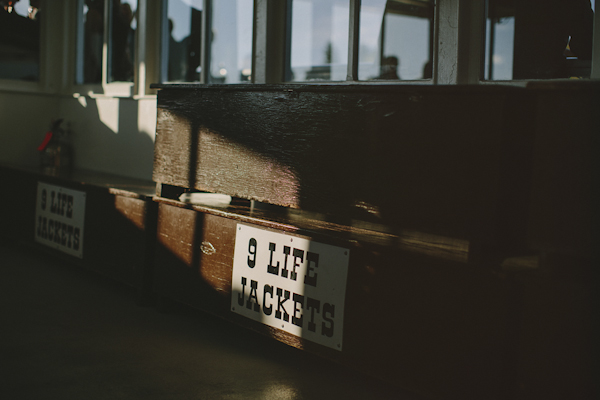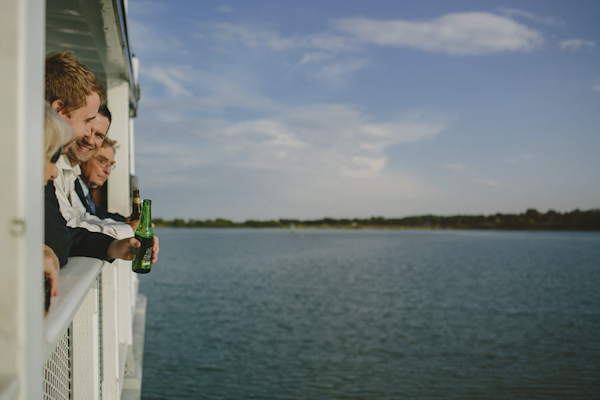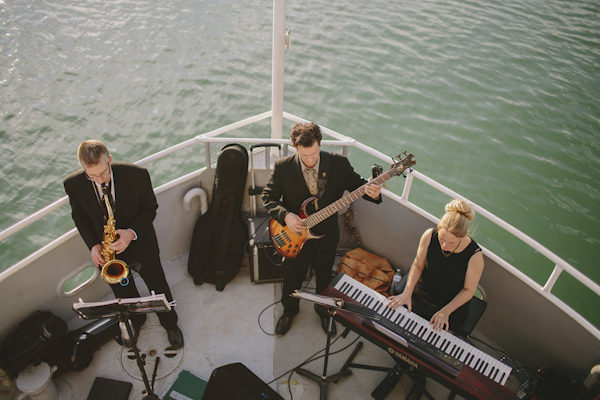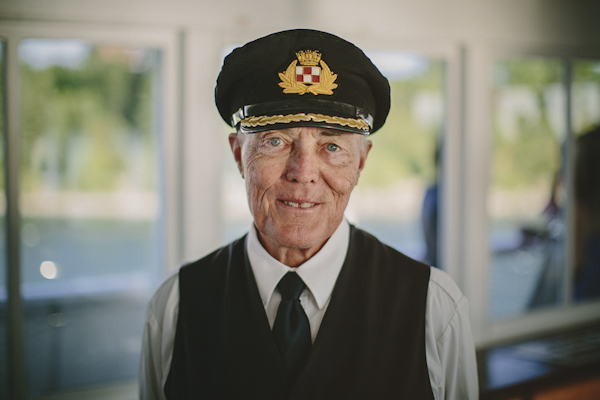 The Photographer: We were looking for a photographer that had a special eye for candid moments and artistic composition. We wanted to see real emotion in our photos and have beautiful images we could appreciate forever. Many photographers these days seem to use trendy filters or gimmicks, but to us they wouldn't stand the test of time.
Gabe McClintock's photos speak for themselves. Each image is carefully considered yet spontaneous – we loved the uncensored emotion and interesting textures. They have a special quiet mood. On top of that, he is an incredibly nice guy who is clearly passionate about what he does. We interviewed him over Skype and were sold after feeling so comfortable chatting with him.
The best thing about working with Gabe is that he has a very calm presence. He encouraged us to enjoy the quiet time together during our wedding photos and feel our connection. We felt very comfortable and that Gabe was genuinely excited about our photos. Can't recommend him enough!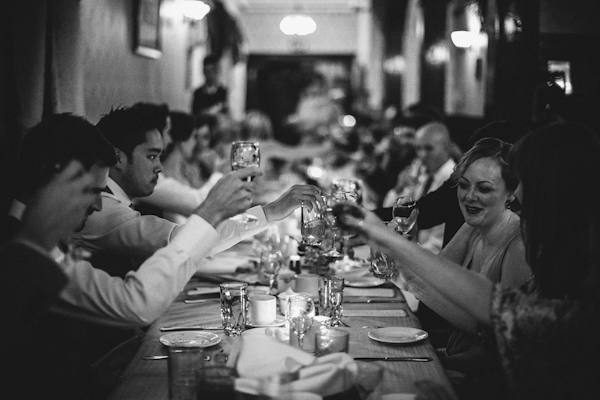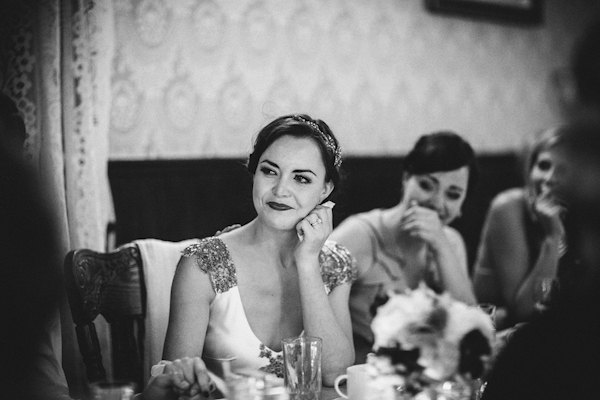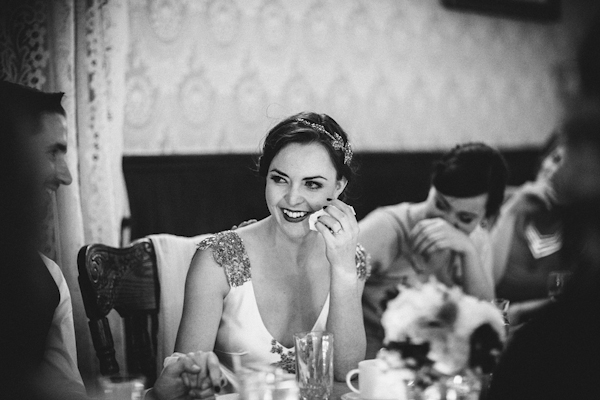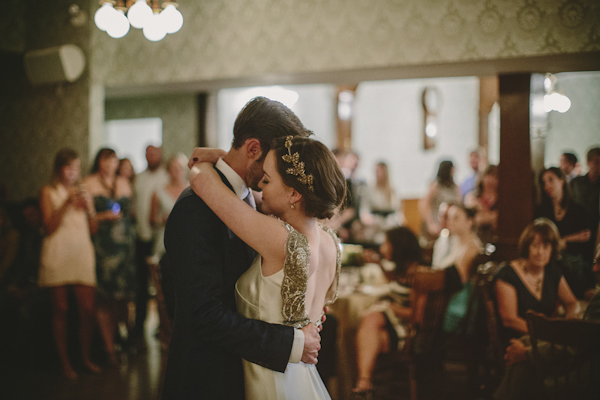 The Advice: If you're clear on your vision and comfortable with planning, but don't want to worry about anything on the day, a "day of" coordinator is amazing! We absolutely loved the creative process of planning our wedding, but needed "on the ground" support when planning from afar. Boom Goes The Drum helped us source decor based on our vision, built our schedule, managed all vendors on the wedding day and set up/took down the decor. It was nice to allow all of our family to relax and enjoy while the coordinators took care of everything.
Creating a styleguide (a document with fonts, vision board, colour palette) was a very helpful tool for us when planning abroad. We shared with all of our vendors to ensure a consistent look and feel, and they all really came through for us. Take the time upfront to develop a clear vision and style and all of your decisions will become easier!
Also, as everyone says, the day itself goes so unbelievably quickly, so let yourself enjoy it! Know that all of the beautiful details you plan will be appreciated by your guests even if the day flies by.
The Wedding Team:
Photographer: Gabe McClintock
Day of Coordinator: Sarah Mayerson Design from Boom Goes The Drum
Ceremony Venue: Sacred Heart Church
Reception Venue: S.S Moyie paddlewheeler and Wainwright Hotel at Heritage Park Historical Village
Videographer/Film Maker: Brett Connors
Officiant: Father Jack Bastigal
Invitation Designer: Bride and Jade Thomson
Catering: Heritage Park Historical Village
Florist: Blue Hydrangea Floral Boutique
Cake: Ohh La La Patisserie
Wedding Dress: Johanna Johnson
Bridal Accessories: Johanna Johnson
Bridesmaids' Apparel & Accessories: BHLDN
Groom's Apparel & Accessories: The Cloakroom and Michael Kors
Groomsmen's Apparel & Accessories: Indochino and Michael Kors
Hair: Stephanie Hopkins
Make-up: Jaime Rankin
DJ: Jared Andres with Harmonious Productions
Live Music: One Nite Band
Rentals: Silly Booth