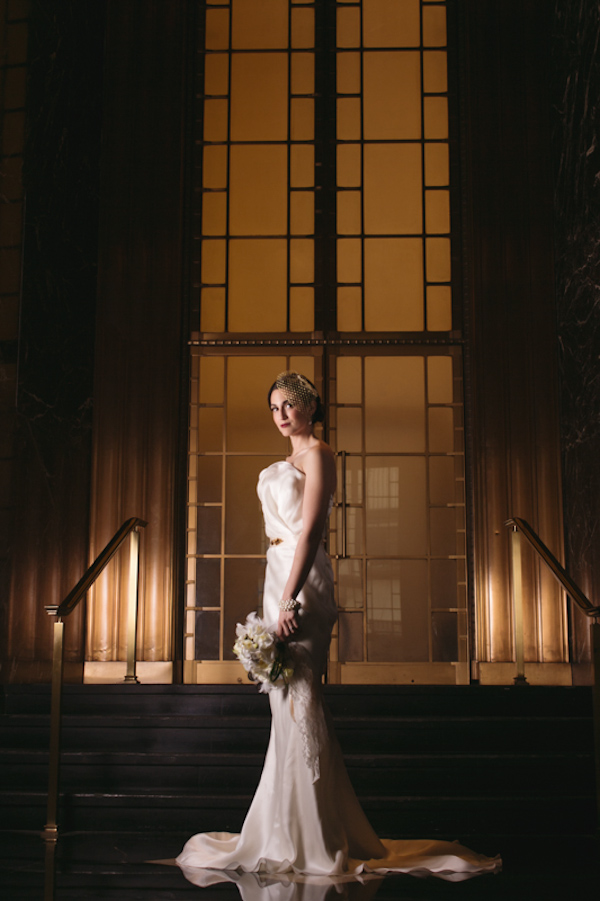 This spring the wedding industry was all in a tizzy about roaring 20s vintage inspired fashion and wedding decor. One remake of The Great Gatsby and several Downton Abby weddings later, couples everywhere were clamoring to find their own unique style within the glitz and glam of America's scintillating prohibition era.
This 1920s wedding inspiration photo shoot brings to life everything I love about this particular bygone era. This bewitching bridal style is in a class all on its own, and completed to perfection with ruby red lips, golden accents, delicately beaded gloves, two divine bouquets, and just the right amount of sparkle. The evening ends with a dessert display and cocktails Miss Daisy herself couldn't resist. All in all, the perfect design for a winter wedding reminiscent of Gatsby's favorite speakeasy!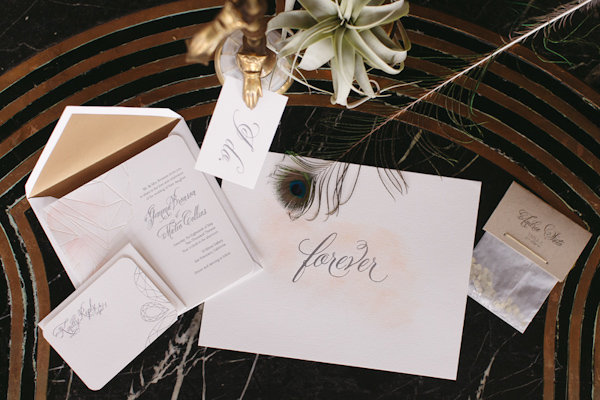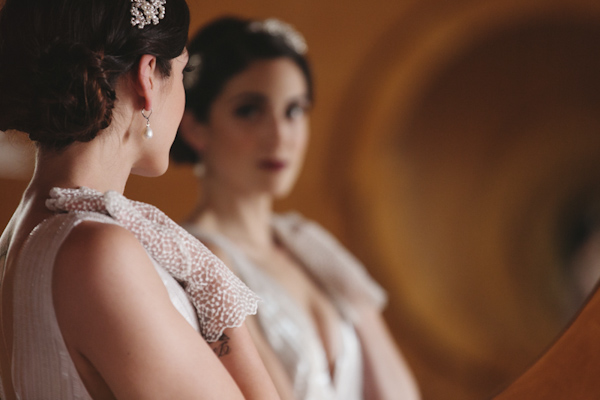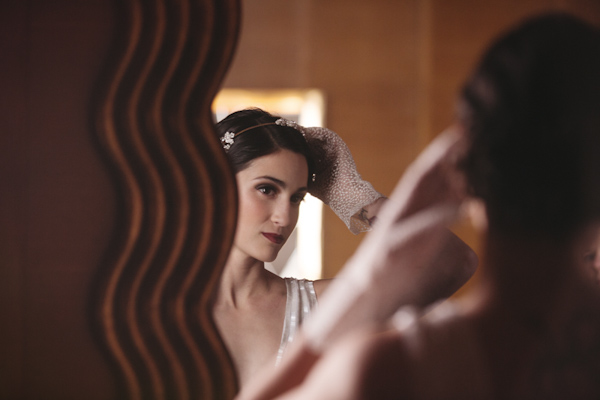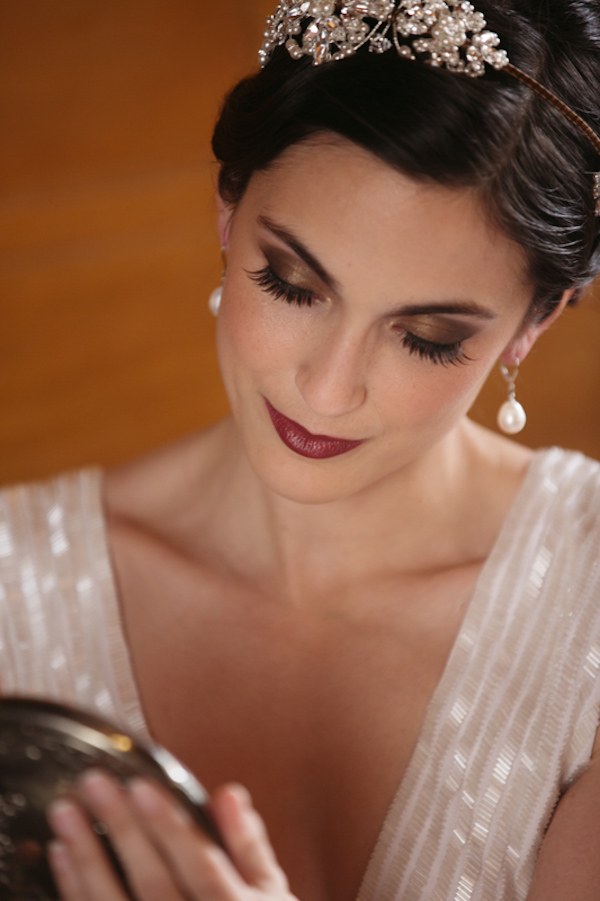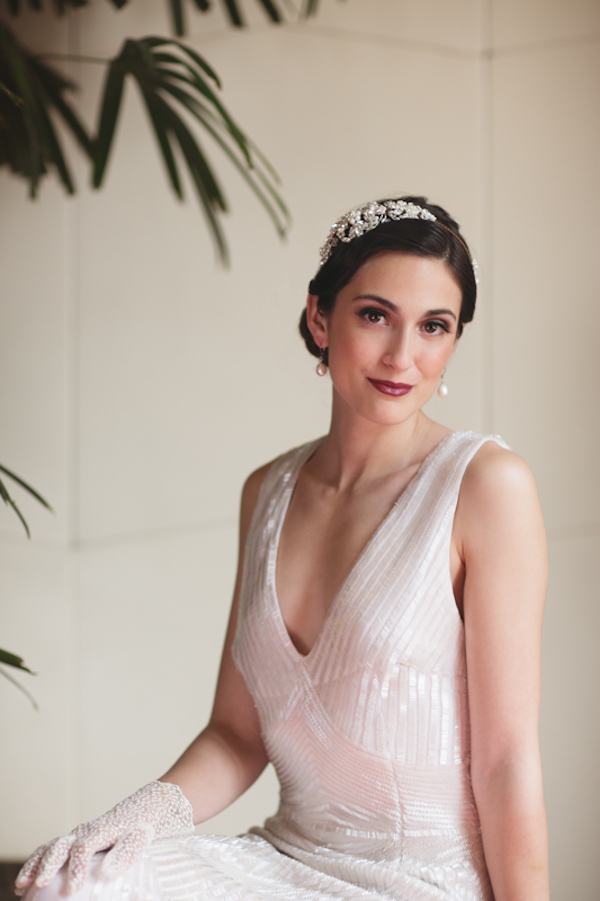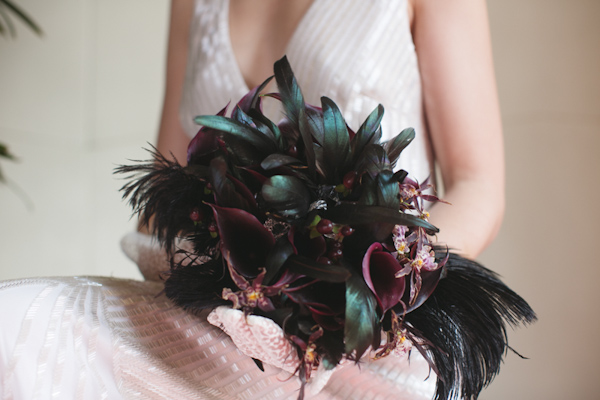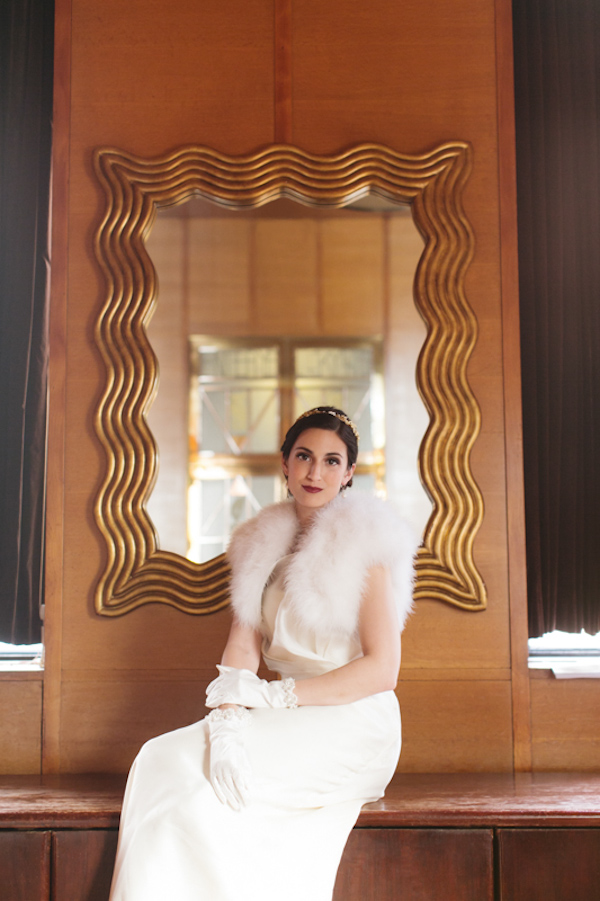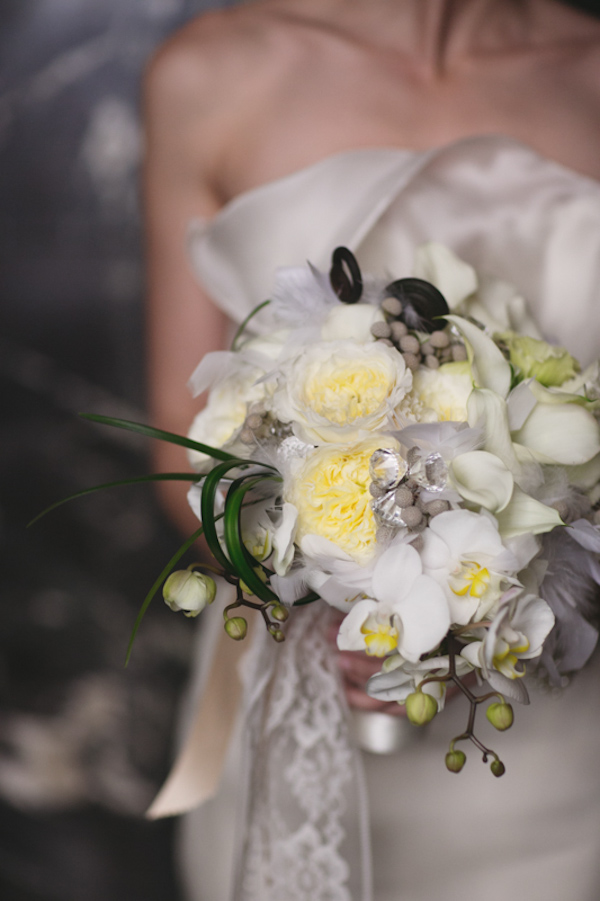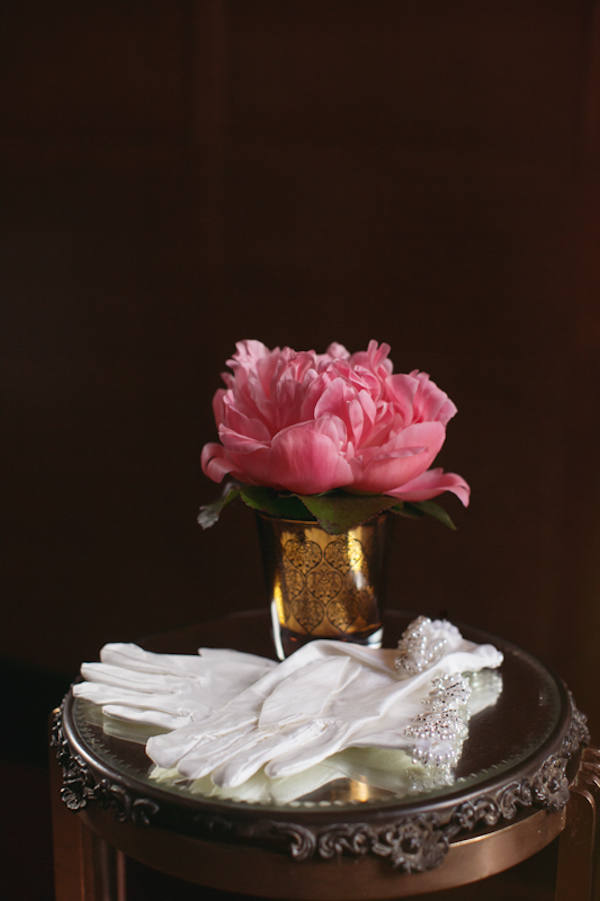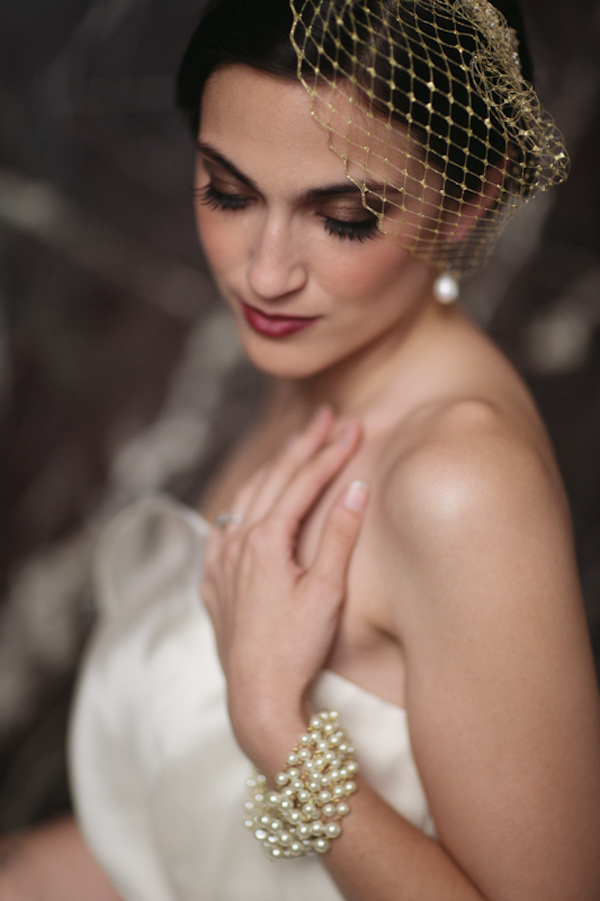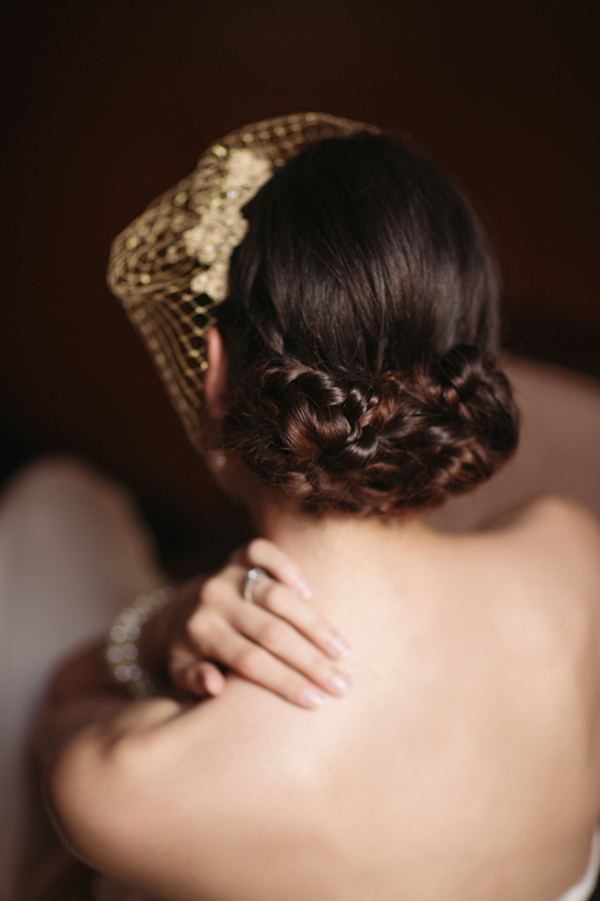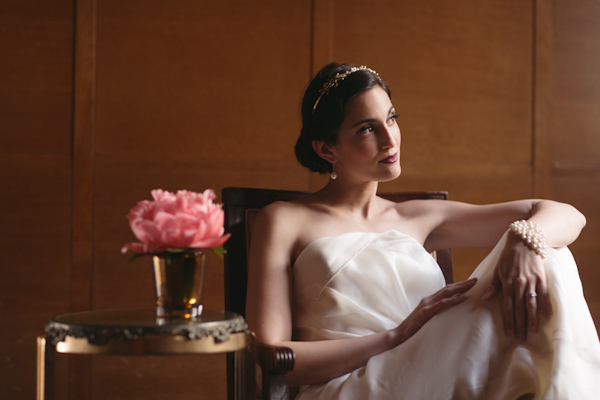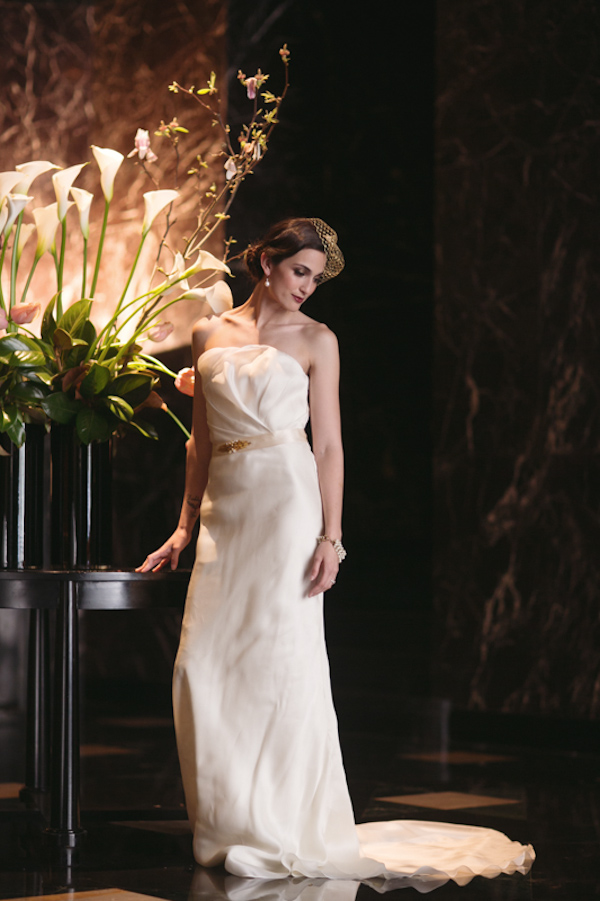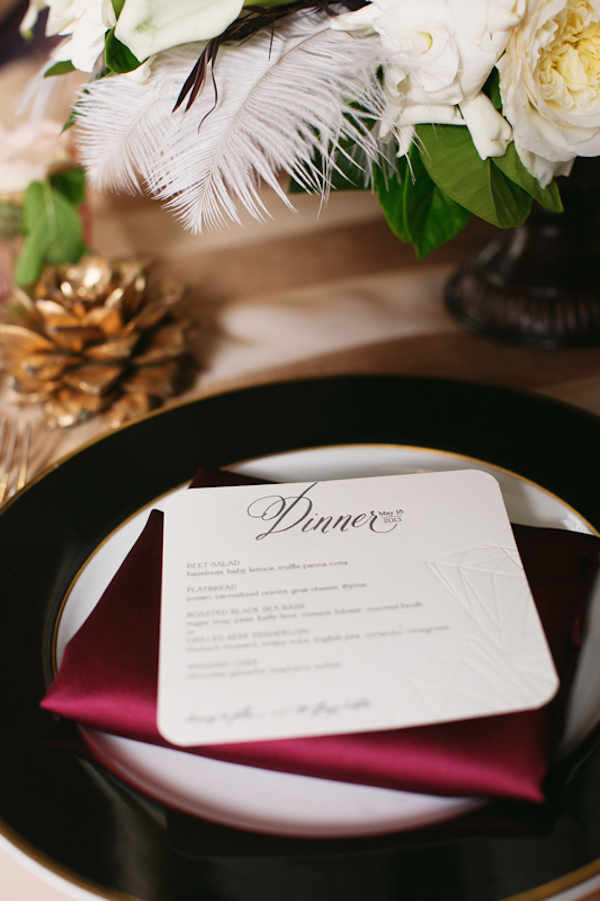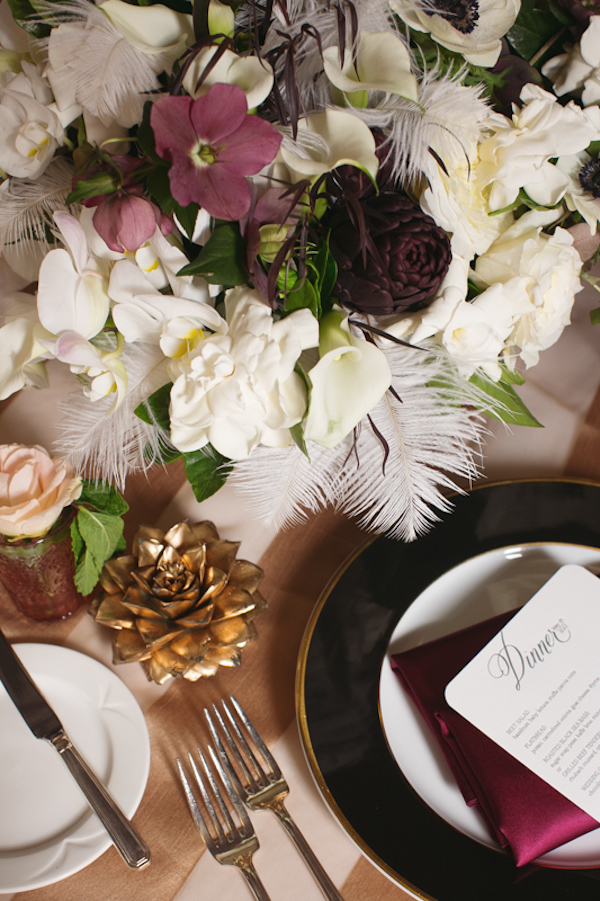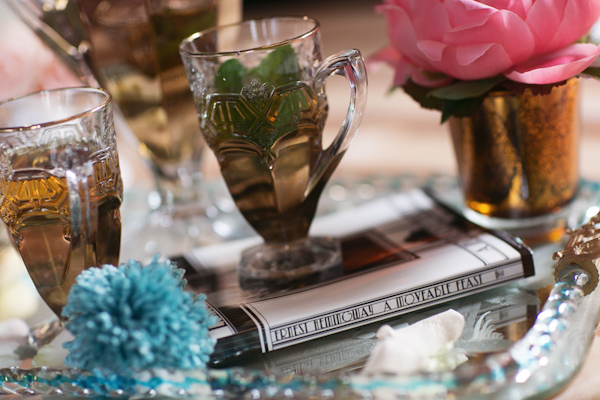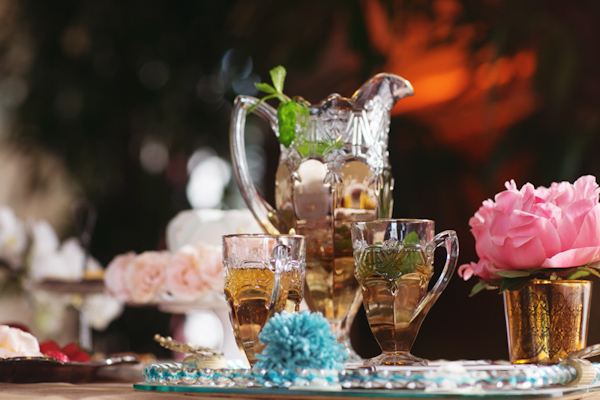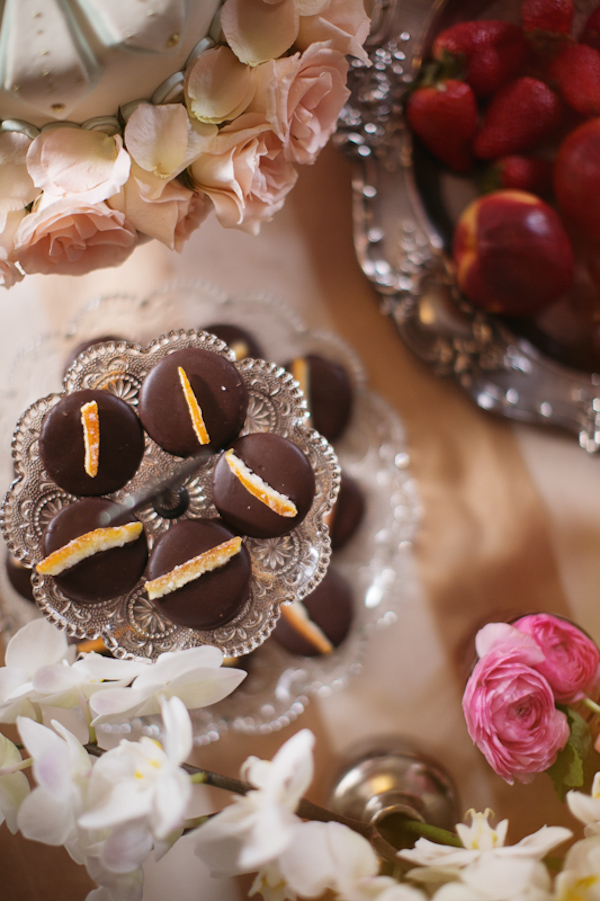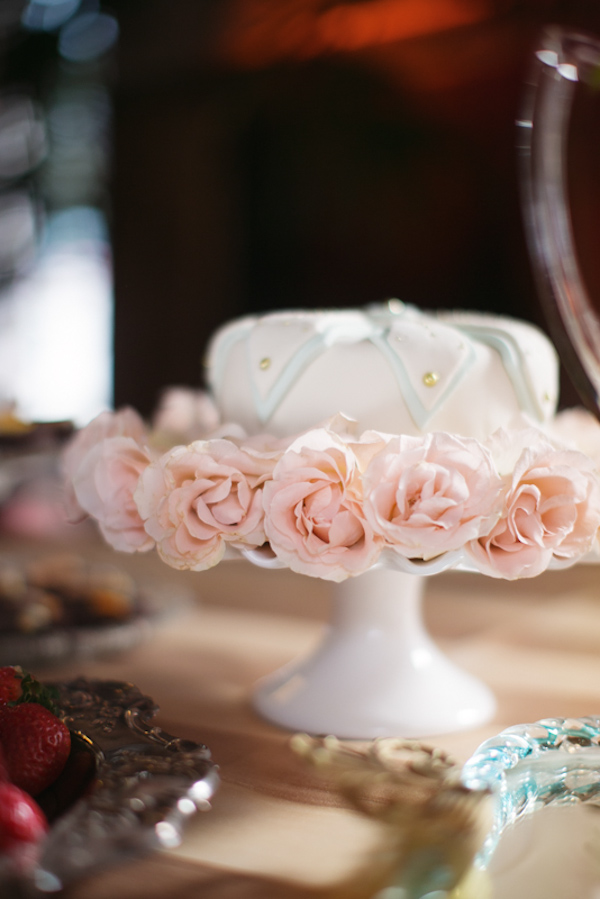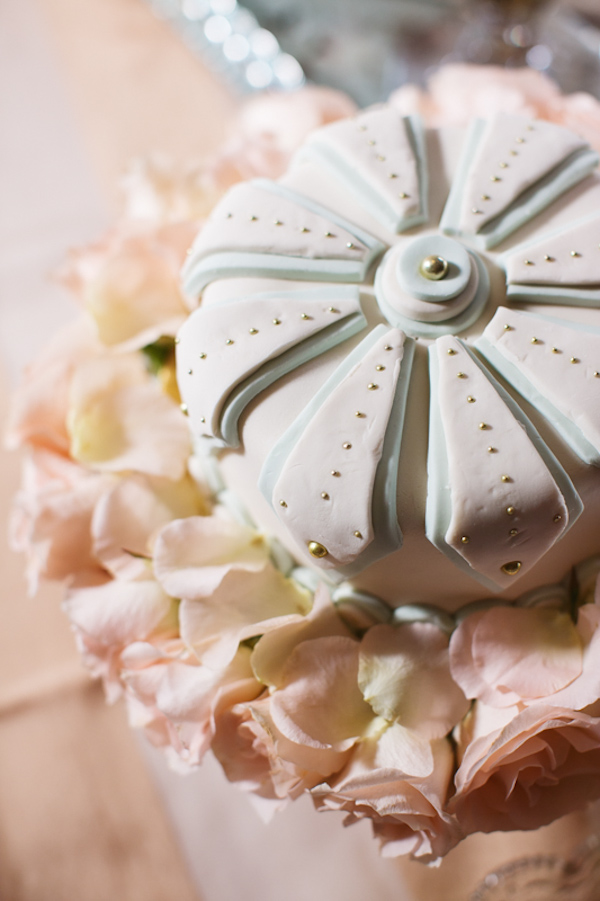 Photo Shoot Team:
Photographer: Andria Lo
Assistant – Nicole Beck
Venue: City Club of San Francisco
Wedding Dresses and Accessories: Idojour
Event Planning and Design: Lily Spruce
Florist: Chestnut & Vine Floral Design
Hair: Morphic Beauty
Makeup: Makeup by Julie Dy
Invitation Designer: lilikoi design + letterpress
Desserts: Picnic Bakery
Model: Tiffany Tieso
Thank you to the photographer Andria Lo for sharing this lovely photo shoot with us!
Are you loving this style? Check out this totally glamorous 1920s Paris and New Orleans wedding inspiration photo shoot!