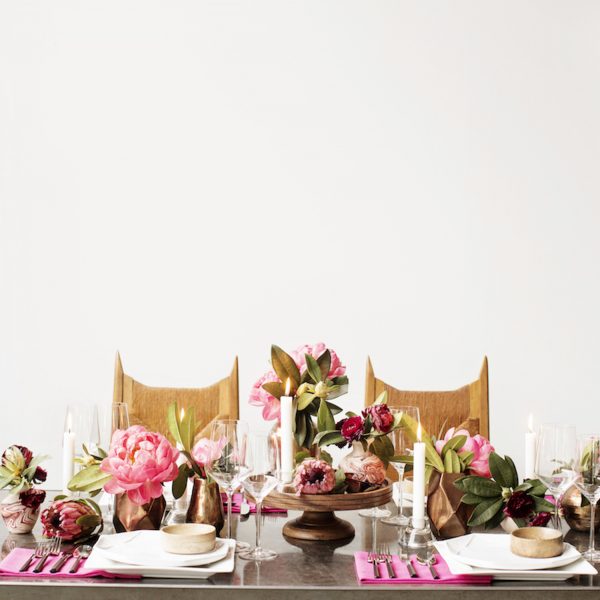 all images c/o Rentivist
Unless you have an extensive furniture and decor collection of your own, bringing your wedding design to life can be quite the feat. From what to put on the tables to the tables themselves, many couples are faced with finding each and every piece that will come together to create their wedding. Enter Rentivist, the online platform revolutionizing and simplifying the event rental process.
Rentivist's founders are passionate about making the world a more stylish place, one rentable at a time. The company's co-founders know a thing or two about impeccable design: Alyson Newquist is an event designer and venue owner and Gretchen Culver is an established planner cited as one of the top wedding planners by Martha Stewart Weddings. Mary Ellen Reihsen serves as in-house counsel for Rentivist while also representing dozens of wedding and event businesses.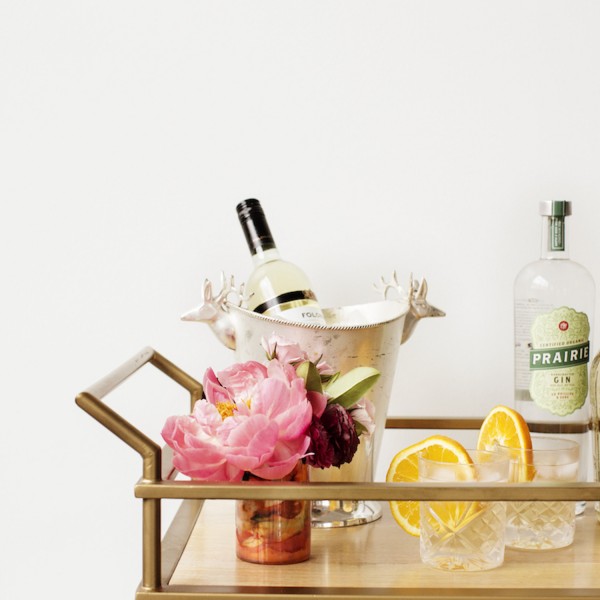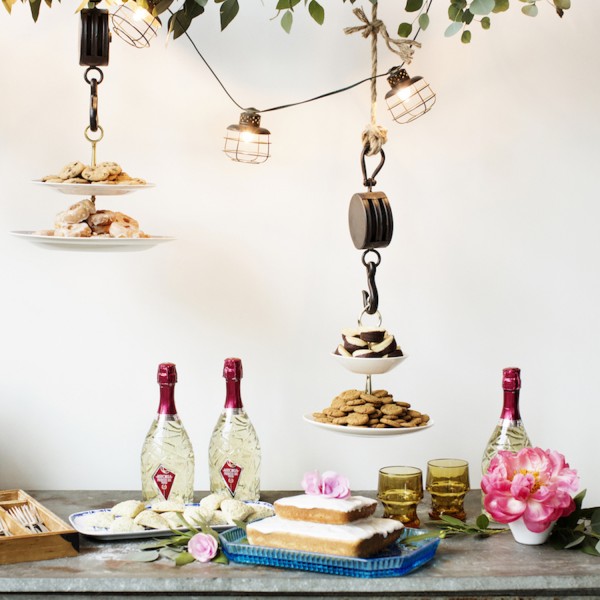 So how does Rentivist work? The platform is two-fold; with the ability to both list and rent items, Rentivist brings together two groups of people who share a common goal. Rentivist ultimately serves as a solution for people with things to rent, as well as for people looking to rent things!
With rentals listed from all over the country, couples with a specific item in mind are able to find and rent the piece that pulls their whole wedding design together. Using the filtering feature, couples can search by style, color, category, and more to track down exactly what they're looking for.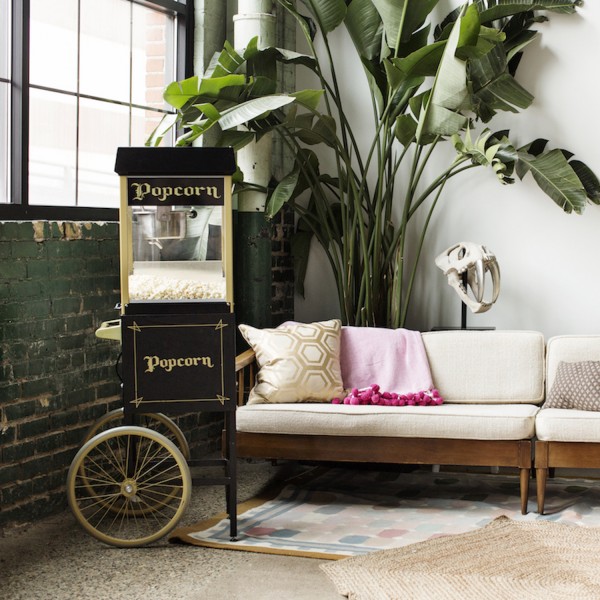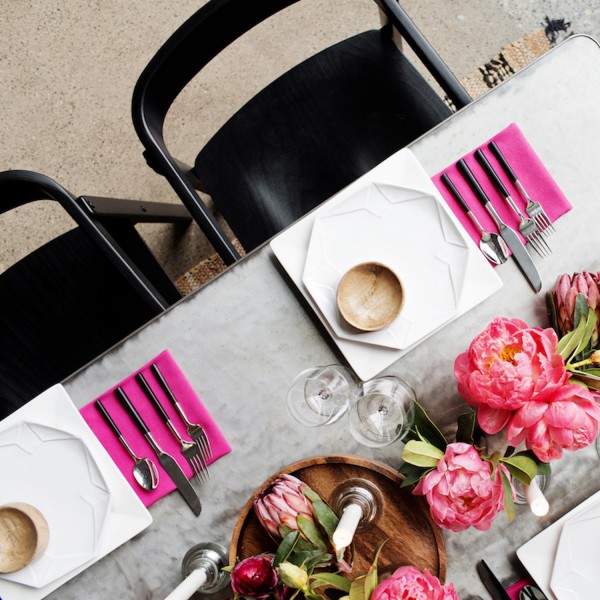 Because we couldn't help but search through Rentivist's inventory ourselves, we've put together a few of our favorite pieces listed on the site to help you create your own wedding style for your big day.
Colorful Palm Springs
Inspired by the mid-century architecture and vibrant details in the desert venues, a Palm Springs-style celebration calls for plenty of color, gold accents, and unique shapes in furniture and tableware. A lounge area accented by this sky blue couch would be a major hit with guests, while colored glassware and geometric dishes are sure to be all over your wedding hashtag on Instagram.

rental credits: Luxe Gold Metal and Leather Chairs – Birch & Brass Vintage Rentals, Tea Goblet Wine Glasses – Birch & Brass Vintage Rentals, Coco Dinner Plate – The Festive Frog
Rustic Boho
The cool, free-spirited atmosphere of a rustic boho affair is created with unique seating options and beautiful textiles. Find this macrame backdrop, antique patterned rug, and these stellar statement chairs all on Rentivist!

rental credits: Wesley Table – RW Events, X Back Wooden Chair – Abbey Party Rentals SF, Leather Butterfly Chair – Shelter Co., Athena Turkish Rug – Birch & Brass Vintage Rentals, Wood Table Numbers – Munster Rose, Candice Macrame Backdrop – Birch & Brass Vintage Rentals
Vintage Romance
Characterized by feminine hues and soft textures, these pieces from Rentivist are a must-have for your vintage romance-inspired wedding. Clink your rose-colored glasses as you sit in couple of comfy pink sweetheart chairs and enjoy the sweet aesthetic of another time.

rental credits: Emma & Avery Blush Upholstered Vintage Wing Chairs – Maeve Vintage Boutique Rentals and Event Styling, Vance Sweetheart Table – Unearthed Vintage, Colette Hutch – Love in Vintage, Marquee LOVE Decor – Pursuing Eden Rentals
Modern Industrial
Pulling together a modern industrial setting for your wedding just isn't possible without the right rentables! From a copper archway at your ceremony to a collection of metal chairs at the reception, guests will be dying to know where you found all of these warehouse-chic pieces.

rental credits: Circle Bar Back – Unearthed Vintage, Zine Table Numbers – Munster Rose, Seth Farm Table – Birch & Brass Vintage Rentals, Tolix Chair – Loot Vintage Rentals, Gray Cube Planter – Munster Rose, Madeline Terrarium – Beverly & Co.
Already had your wedding, resulting in a bunch of pieces you'd wish you rented? Rentivist is offering an incredible deal to Junebug readers, perfect for anyone looking to list items that will help another couple's dream wedding come true. With code jb1630, Junebug readers will receive 30% off the subscription of their choice through September 30. Start curating your celebration with comfort and style on Rentivist today!