When newlyweds Jess and Irish began their wedding planning process, they knew more than anything that they wanted to have fun on their big day! With guests flying in from all over the world, the couple created a lively and intimate atmosphere, completed to perfection with an awesome wedding cake covered in rainbow sprinkles – and Kye Norton Photography captured it all!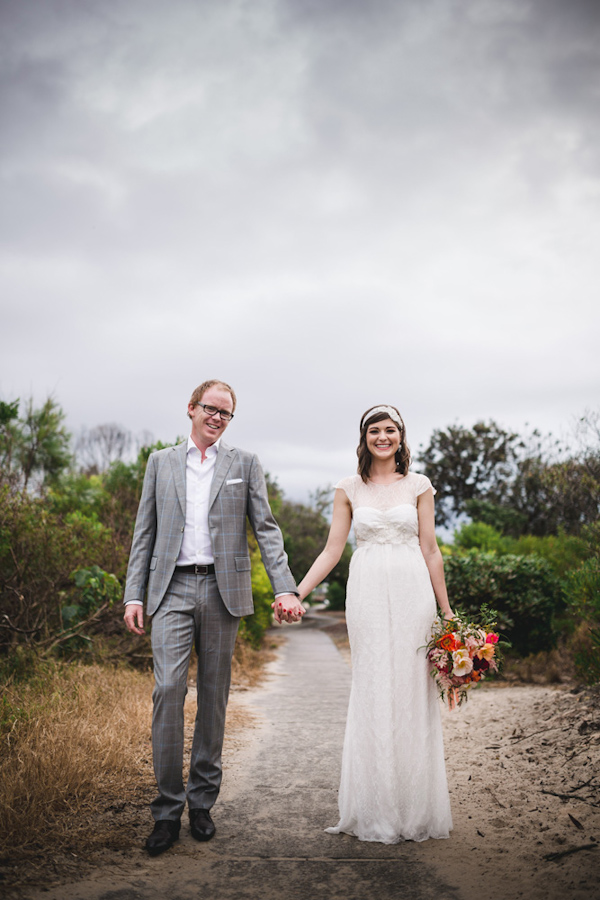 The Couple: Jess and Irish
The Wedding: 6.8.2013 – Babalou Restaurant, Kingscliff, Australia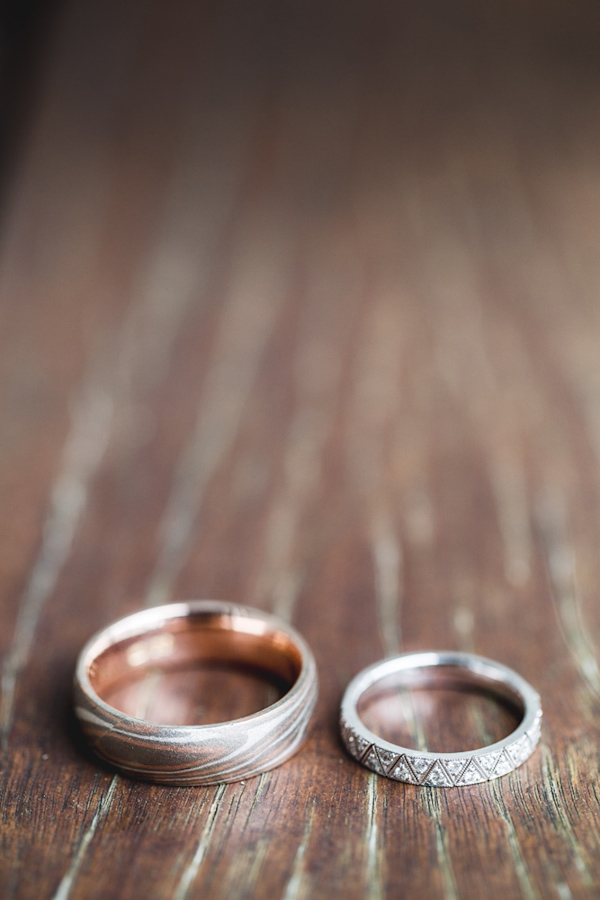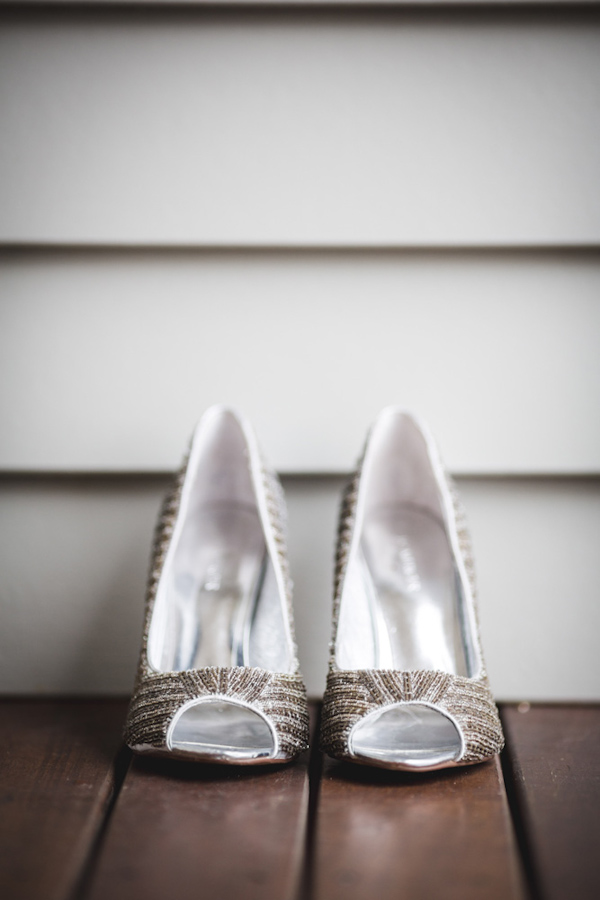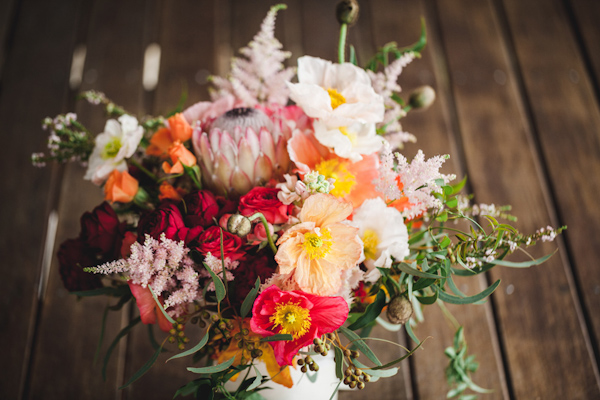 The Goals: We love attending and hosting parties with family and friends, and we knew our main focus for the wedding would be about getting our favourite people together, to enjoy great food, great music, and great drinks, in a great venue. We wanted our wedding to feel lively, fun, intimate and relaxed all at once. We chose to invite 55 of the most important people to us, and were so honoured by the lengths that people travelled from all over the world to share in our day.
Our wedding was a blend of all the traditions that meant something to us, with the flexibility to create some new ones of our own. We chose not to have a bridal party, and instead invited our loved ones at different times to play special roles. Both our older brothers stood by our sides during the ceremony, and said the only speeches at the reception. Both my older and younger brother walked down the aisle before me. My older brother even held my flowers while we said our vows! He was fondly nicknamed my 'bride's mate' from there on in. Our mum's signed our registry, and our wonderful friends got ready with us in the morning.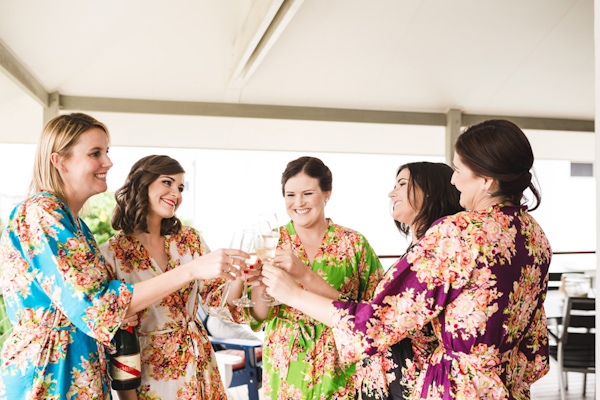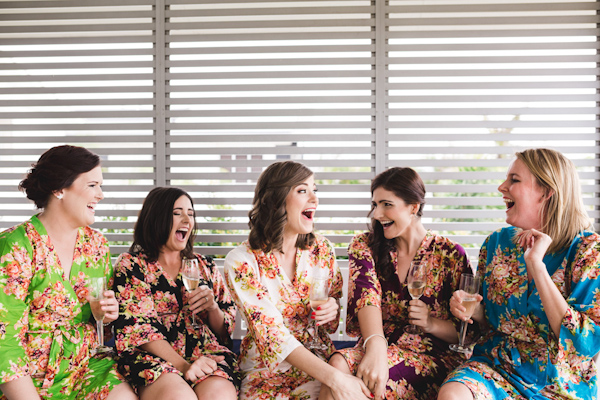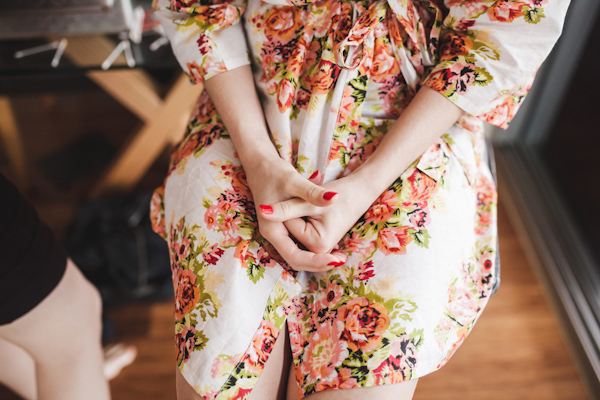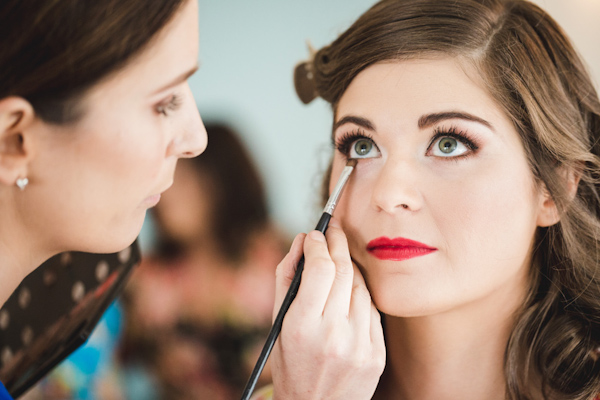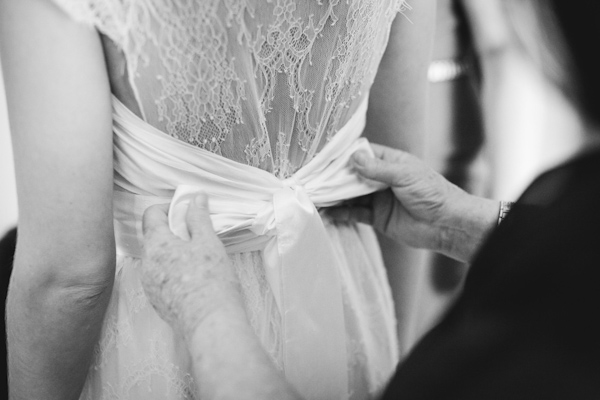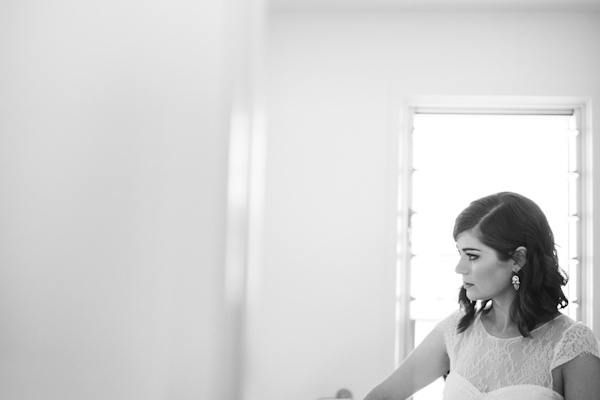 The Design: We didn't have colour or style themes. Instead, we chose bold colours, especially for the flowers, and surrounded the room with our favourite things from home. We didn't go overboard with decorations, but instead I designed a few key pieces, like the wedding programs which we designed to look like newspapers, and the 'love is in the air' framed poster as a special touch and thank you to all our guests who flew in from around the world to be with us. The reception venue didn't need any more decorations because it's fantastic as it is, which meant we were both very relaxed in the week leading up to the wedding, and got to just enjoy being in the moment together, which I'm so grateful for.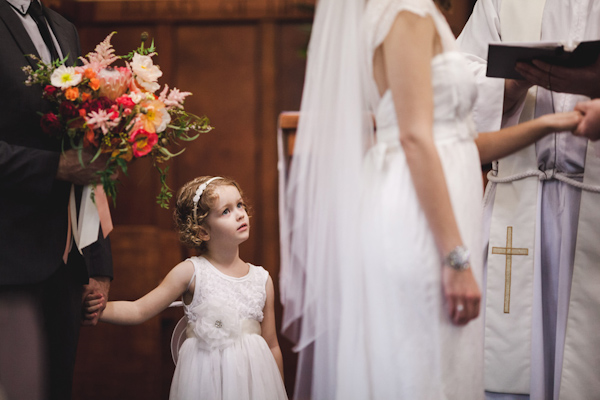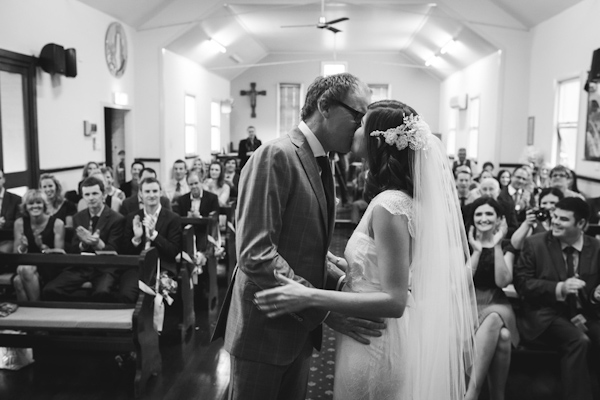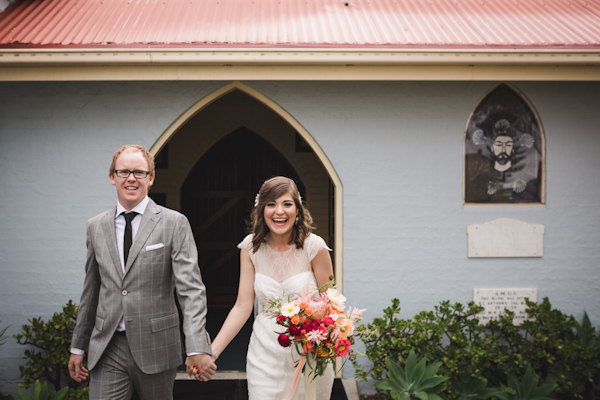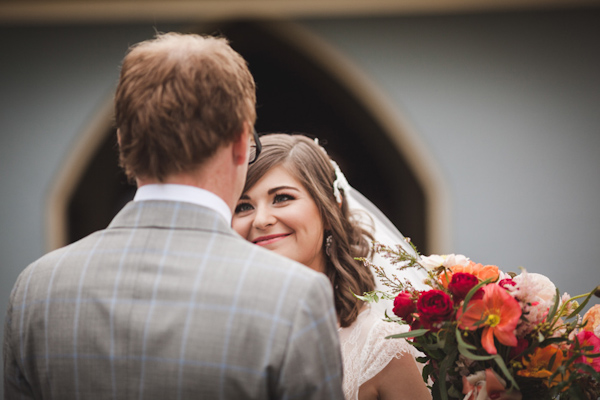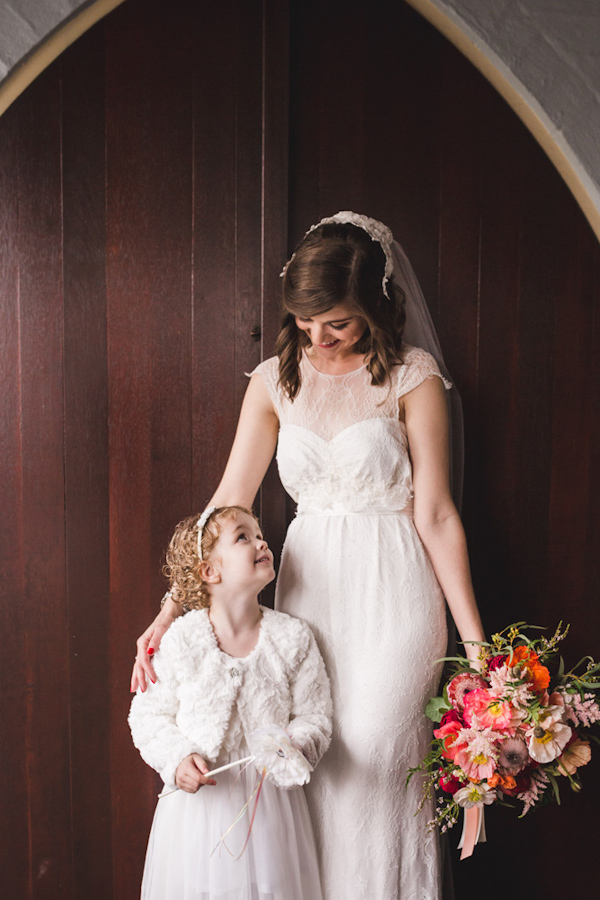 The Look: Choosing a wedding dress for me was easy, all I wanted was an Anna Campbell dress. I didn't try anything else on, I just flew to Melbourne and found my dream dress. I was star struck when Anna Campbell herself met me for my appointment. She helped me select the perfect dress, and Olivia, her brilliant store manager took over from there, helping me to accessorise it in the fittings afterward. I wore Samantha Wills earrings and had local jewellery designer Paula Hall make me a beautiful cuff.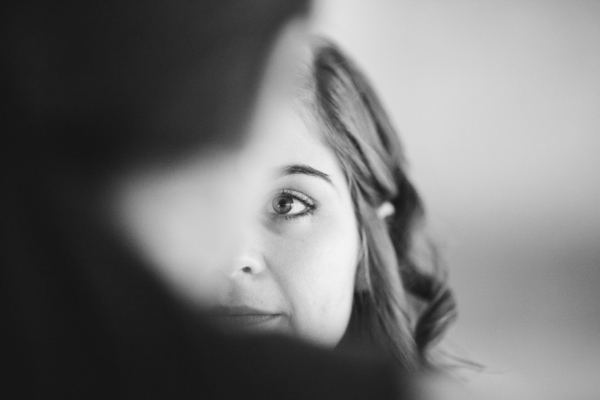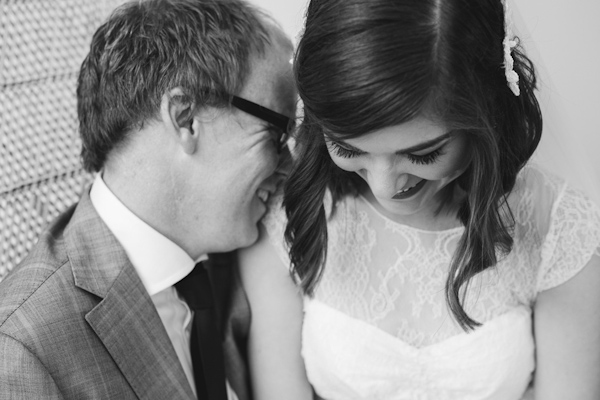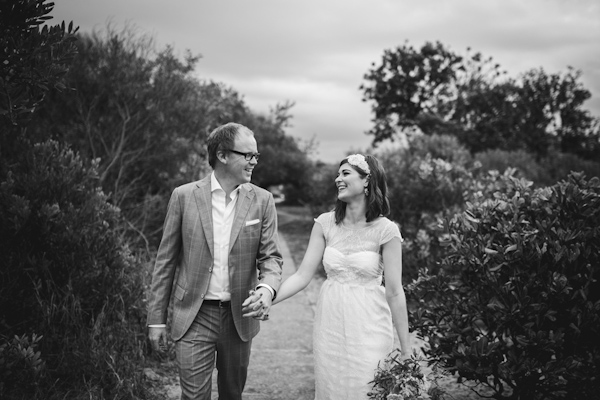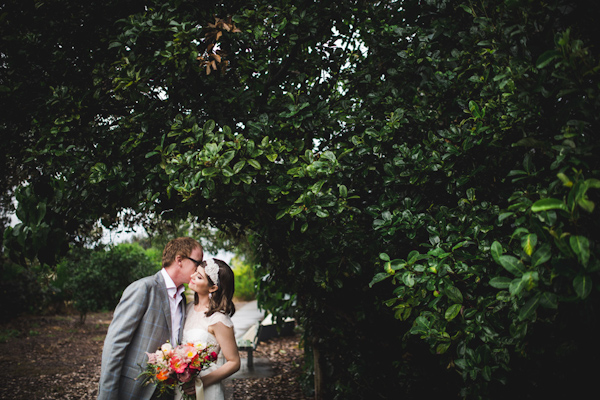 The Moments: My little brother is Autistic, and felt very responsible and proud to be given the special job of walking down the aisle and being our ring bearer. He has always loved Irish like a brother, and when he entered the church and looked up to see Irish at the other end, he got a big grin on his face and started waving excitedly, and Irish then gave him a big thumbs up in return. This was the start of lots of laughing and crying for the guests throughout our little ceremony, and meant so much to me to see my husband being so loving towards my little brother.
One of my favourite moments was entering the church with my Dad, to see all of our guests smiling back, then up to the end to see Irish waiting. When I got to the end, I noticed the three men (our best man, bride's mate and groom) wiping tears from their eyes. It was such a special moment, and one I will never forget.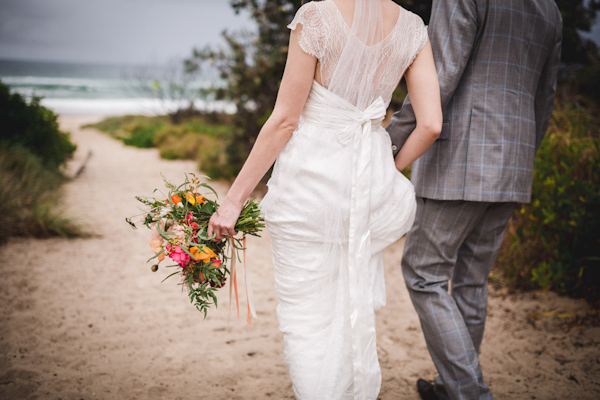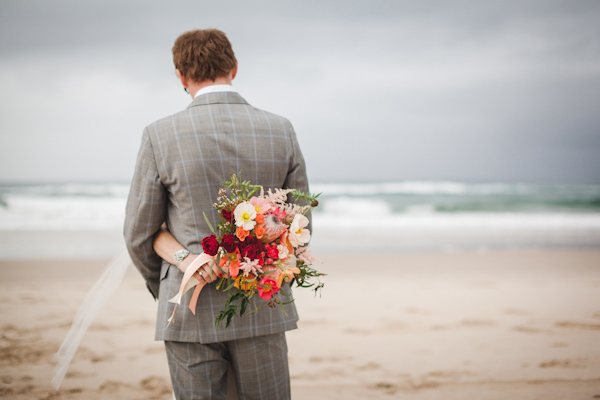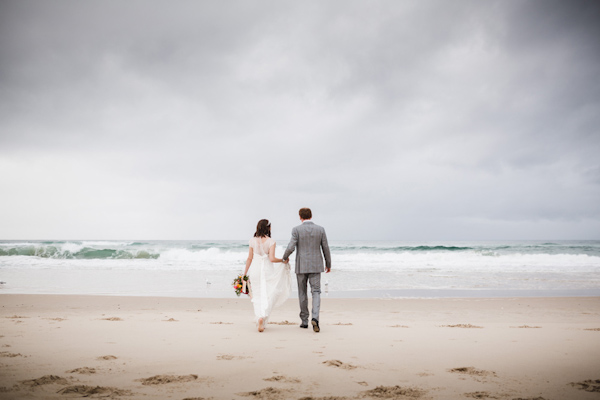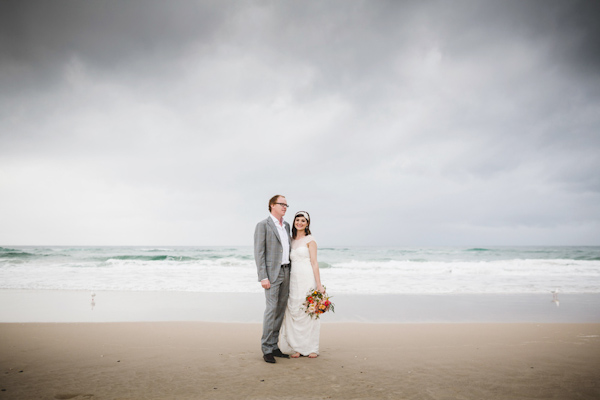 The Photographer: Very early on in the wedding planning process we went to a wedding expo. We weren't there to find a photographer, but an amazing piece of framed artwork took my eye, and I fell in love with it. It was more than just a wedding portrait. I had to have it! I chatted with the photographers Kye and Emma, and thought 'these guys are great, they are so nice and like minded, we could totally have them at our wedding'. Kye's photos were breathtaking, and we also really loved their wedding albums. We found out that Emma is a graphic designer, which gave their albums a big edge over everyone else. We didn't tell them this, but we planned the entire wedding around the date they told us they would be available!
On the day, they had us feeling so relaxed that we never felt like we were posing, but rather like we were laughing and spending time with friends. Kye mentioned he likes the photojournalistic style, which ticked all our boxes as he took some amazing in-the-moment shots. Kye and Emma took photos throughout the reception and during the dancing too. We insisted on taking a 'selfie' with them in it, and this is one of our favourite photos.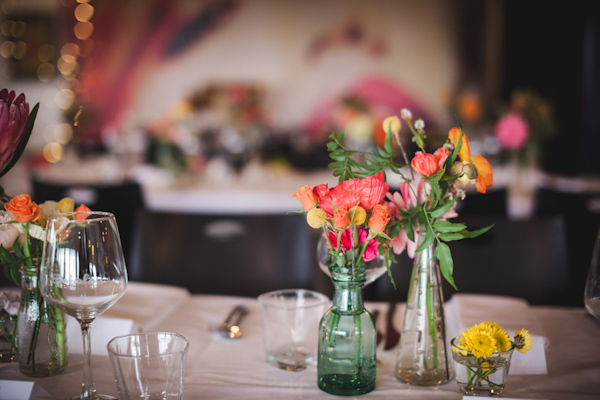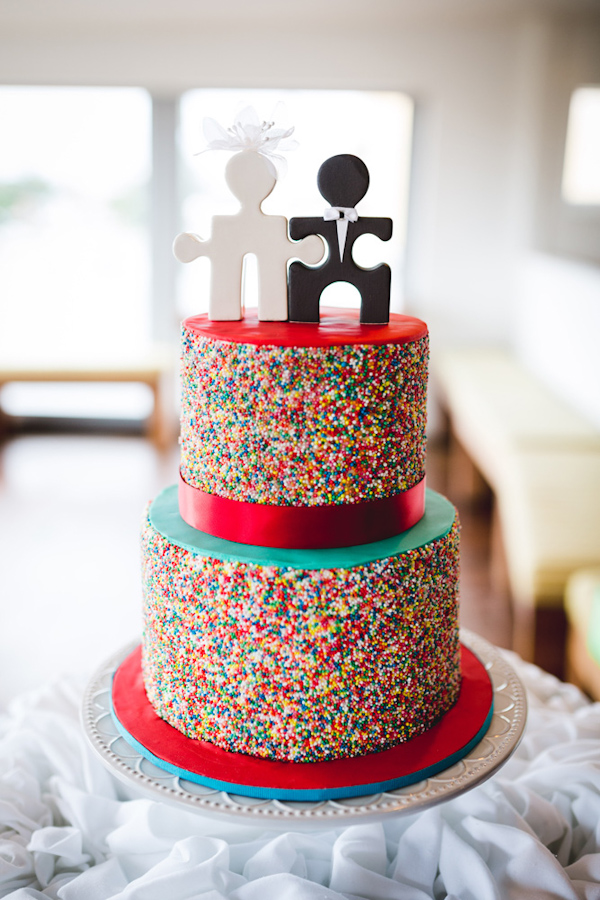 The Advice: Financially, we wanted to put the wedding on ourselves, which meant we could be completely flexible with our plans. We were able to invite exactly who we wanted, and add or drop any traditions that we wanted. It meant that we never had drama with the guest list or table seating, and we were able to enjoy participating in our wedding without ever having to work the room. Dance if you want to dance! We're also glad that we carefully selected all of our vendors to be people that we loved and got along well with. It meant that even those providing a service to us felt like special guests. Not having a bridal party meant that when it came time for photos, Irish and I got some special time together in the midst of a crazy day! Finally, the day goes so quickly, you won't regret investing in good photography and having some friends film it on video so you can relive it all again and again.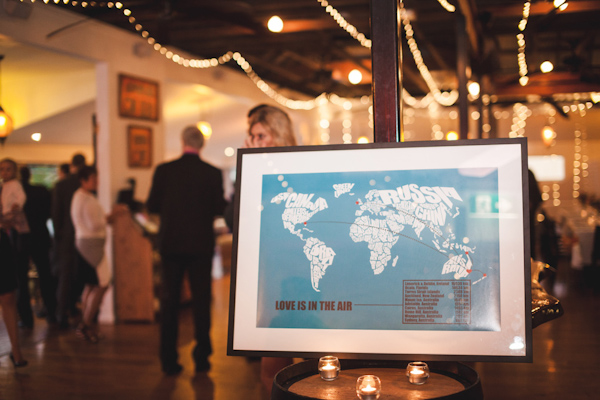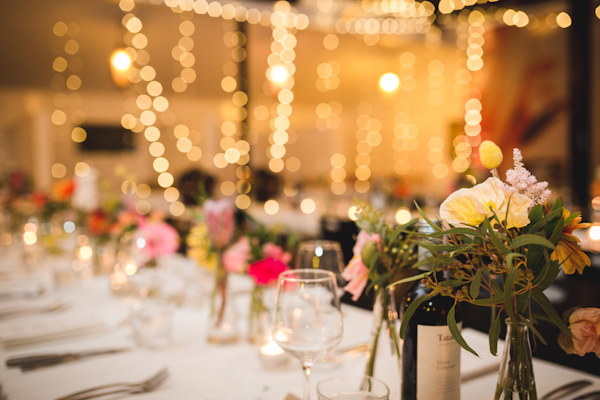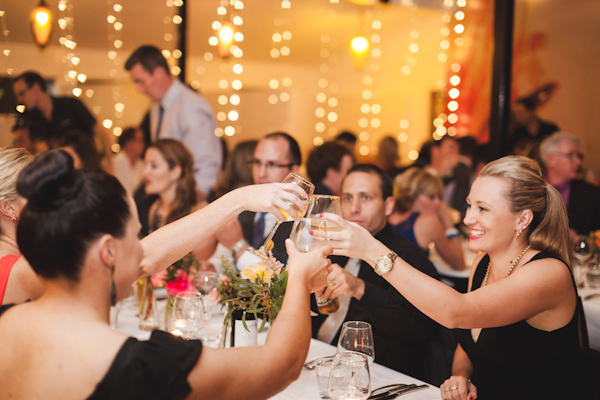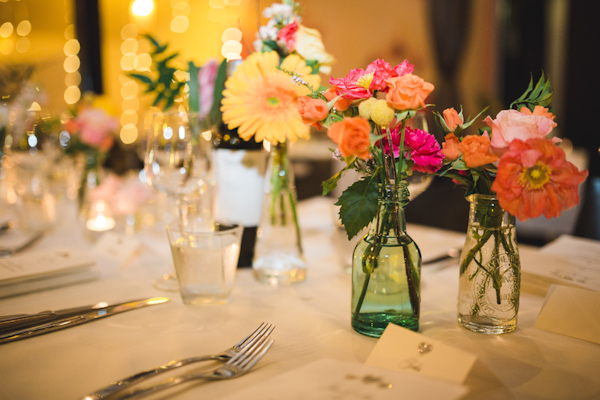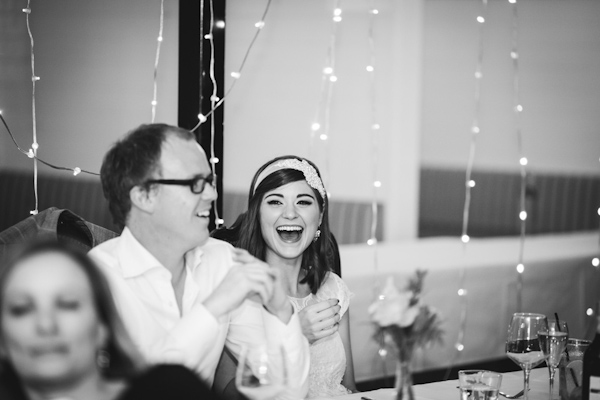 The Wedding Team:
Photographer: Kye Norton Photography
Event Coordinator: Jodi Origlasso of Babalou Restaurant
Ceremony Venue: St James by the Sea Anglican Church
Reception Venue: Babalou Restaurant
Videographer/Film Maker: Film Your Own
Officiant: Reverend Eron Perry of St James by the Sea Anglican Church
Invitation Designer: ElloThere
Catering: Babalou Restaurant
Florist: Be Sweet Flowers
Cake: Supermum Cakes
Wedding Dress: Anna Campbell
Bridal Accessories: Samantha Wills (earrings), Paula Hall (bridal cuff)
Groom's Apparel & Accessories: Xile
Hair Stylist: Tonia Rose Hairdressing
Makeup Artist: Julieanne Edwards
DJ: Byron Audio
Transportation: Byron Retro Cars
Rings: Stephen Dibb Jewellery (bride), August + Pemberton (groom)
Thank you Jess and Irish for sharing your super fun wedding with us!
Looking to have a more relaxed wedding? Check out this laid-back summer wedding from Amanda Marie Studio!