Let me start by saying that my wedding venue is not your average venue. When Phil proposed to me at my family's ranch just north of Dallas, I couldn't see us saying I do anywhere else. The thought of beginning our married life at the home where I grew up and just a few hundred feet from our proposal spot brought us both so much joy! However, I know this is not the typical situation for other newly engaged couples. I am dedicating this From Blogger to Bride to those who will be navigating the stress of booking a venue. I hope this post and free wedding guest list spreadsheet gives you a road map to choosing your dream venue!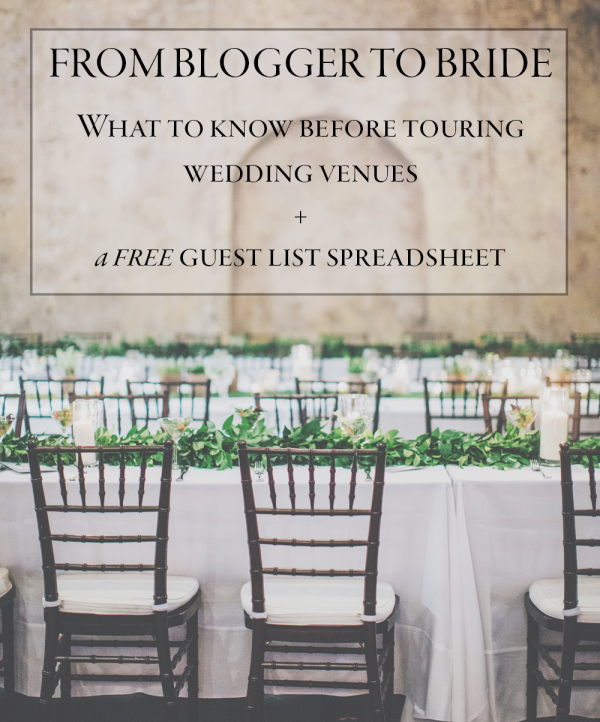 I sat down with two of my favorite wedding venues in order to understand what couples should know prior to touring venues. ARIA is an increasingly popular venue in Minneapolis, Minnesota and Barr Mansion is a local favorite right here in Austin, Texas:
Carrie: For popular venues, such as ARIA and Barr Mansion, how much in advance do couples need to be scheduling tours and booking dates? What does this timeline look like?
ARIA: We are booking about 1.5 years in advance depending on the season. So we will open the opportunity to start booking our 2017 calendar on September 1st of 2015. Then, after the holidays is our busiest… a lot of folks get engaged after the holidays! So while Dec. through April is our slowest event season, it's the busiest sales season for venues.
Barr Mansion: We see the longest lead times for Saturday weddings during our peak months of April, May, June, September, and October. Those who have their heart set on peak season, but may not find any availability Saturdays can consider taking advantage of our discounts for choosing a Friday or Sunday evening.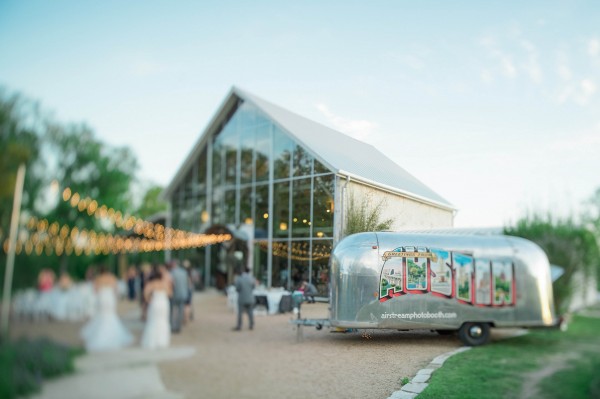 Photo by Matthew Moore Photography
Carrie: How can couples better prepare for touring venues?
ARIA: Have a real, sit down conversation regarding how many people you're going to invite. Make a guest list! All venues will ask you right away, "how many people are you thinking?" It will help you get better information from the venue if you can give them better information about how many people will be occupying the space. Then, consider that all those people on your list will eventually (after you add on appetizers, a full dinner, dessert, wine, taxes and service) will cost you about $100/guest. So for 200 people, $20,000 to wine and dine your closest family and friends is a realistic number. Depending on how you react to that math – you may want to reconsider your guest list. Finally, just like touring a house – decide what's important to you and your day. Do you want to keep it simple or do you want a place you can decorate to make your own? Are you foodies? Is food going to be important to you – what are the catering options? Is good booze important to you? Are audio visual components important to you? Are there things you can do without that venues may be offering?
Barr Mansion: Before scheduling a tour, couples should ensure that the venue meets both their needs and their budget. This helps to avoid the major letdown of touring a venue only to find out that the desired date is unavailable or that the venue costs are beyond what the couple is looking to spend.
Here are some questions ARIA and Barr Mansion created to help you better prepare for your venue tours!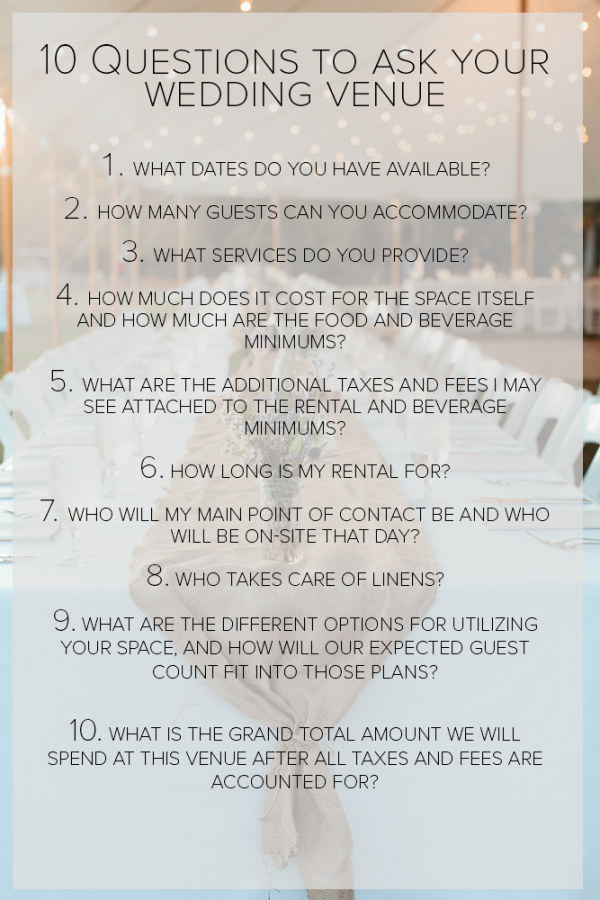 Carrie: How do venue contracts differ from other vendor contracts? What should couples make sure to read carefully prior to booking a venue?
ARIA: Again, look at rates and services, but know that with different venues you're comparing apples to oranges since everyone is set up completely different. I think the best thing folks can do is break each venues costs down to a 'per head' price point and see where that lands. Otherwise you may drive yourself crazy trying to make a spreadsheet to compare them all. For example, Abule in St. Paul can be seen as a similar venue, but when you start comparing, ARIA and Abule are very different. ARIA doesn't have any AV equipment, whereas Abule has all the audio/visual you could ever want. Then again, Abule has 1 in-house caterer, but here at ARIA you can choose from 6 different caterers with different price points – and have the food be something more catered to your style and budget.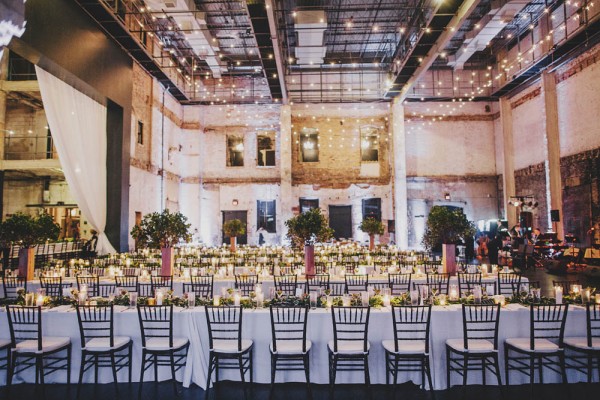 Photo by Matt Lien
How many times will a venue typically meet with a couple prior to the wedding day? What do these meetings look like?
ARIA: I typically meet the couple about 3 times. The first meeting is a bit of brainstorming, we walk the space, they tell me what they are envisioning or I help them develop a vision if they don't have one yet, and that's typically a year or so out. The second meeting is much closer to the big day – about 60 – 90 days out, and we develop their floor plan, start to make a plan for the bar, and layout the timeline if they don't already have one. Then, finally, we have a 10 day meeting to make sure that we've covered all our bases. Typically it's all based on the final changes of the floor plan and making sure the seating arrangements are done.
Can you give me an example of how venues typically break down their costs? Rental fees, catering, additional hours, etc.
Barr Mansion includes a lot of services in our wedding packages, so pricing is scaled according to the unique variables of each wedding: month and day of the week, guest count, menu selections and style of meal service, and bar service. Fixed costs such as rental décor or furnishings, or additional hours are then added to the total. Sales tax is part of the final invoice, but we do not add any service fees or gratuity.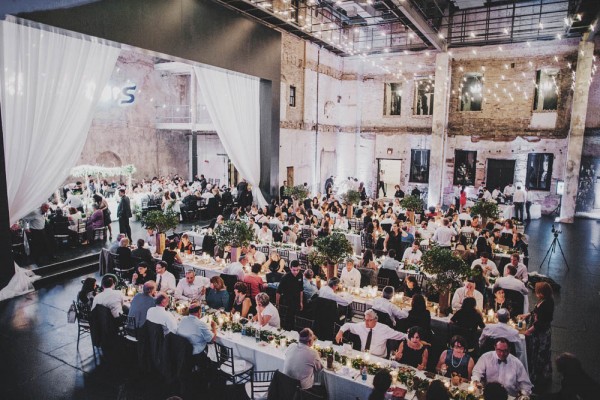 Photo by Matt Lien
Carrie: At the end of the wedding night, what should couples (or relatives) expect when the party is over? Will there be a final bill to pay right then and there? Will there be any other things that need to be settled prior to the end of the night?
ARIA: First of all – FANTASTIC QUESTION. My goal is always to aim for the couple to walk right out the door without worrying about a thing. I also want their parents to do the same. It will have been a very long, somewhat over-stimulating day, and it helps when no one has to pack up at the end of the night and load up a car of stuff. A lot of times that means that the florist needs to come back for 'tear down' and that someone else needs to be in charge of taking the gifts, guests book, cards and other personal decor home. a Rental company may need to come back at the end of the night as well.
So as a side note here – I'd like to add: Remember that all 'DIY' created can't be managed by you that day – you won't be the one to set it up or take it down, so consider that when thinking about 'doing it yourself' for certain things – make sure it's not something that will end up becoming more of stressor than truly helping you.
Barr Mansion: At the end of the wedding night, Barr Mansion couples and their parents can expect to make a quick and easy exit! All payments have been settled prior to the wedding day. Most couples tend to do a send-off, so the bridal party and parents are the ones taking care of final details. We suggest that the couple designate one person in the bridal party to do a final sweep of the bridal suite and groom's suite. Parents only need to gather the gifts and any other items the couple has brought like the guest book or special signage, and take home the leftover alcohol.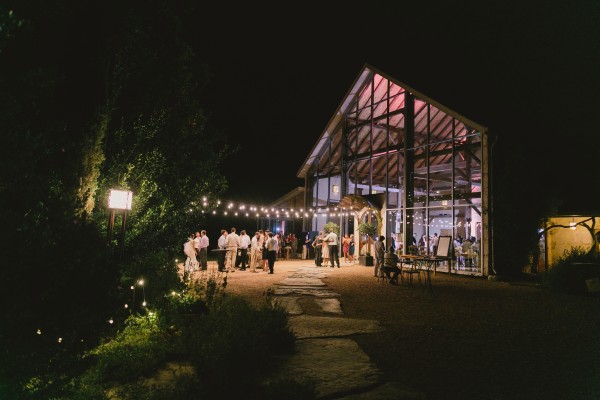 Photo by Urban Grey Photography
So much good insight! Thanks to Kastina from ARIA and the Barr Mansion team for giving us all the ins and outs of what to know before you start touring wedding venues! Kastina mentioned that prior to touring a venue, you should definitely settle on your guest list. So, I decided to create a guest list spreadsheet and share it with you today! You can find it here. Feel free to download as an Excel spreadsheet or CSV. You can also share this spreadsheet with anyone, just pass them the link!
Next time on From Blogger to Bride, I will be sitting down with one of Austin's best in wedding planning and design! Stay tuned!