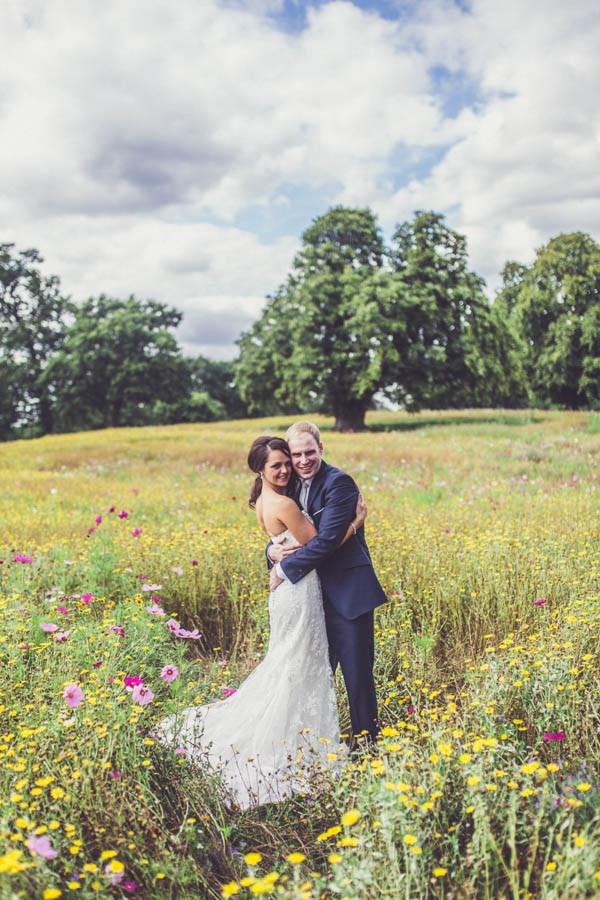 A meadow ceremony is just about the most romantic thing we can imagine, and these exceptionally lovely images from Claire Penn Photography perfectly capture the spirit of Sally and Scot's sweet wedding in Coworth Park. The intimate English countryside wedding included thoughtfully handcrafted DIY elements to add a few personal touches to the already stunning venue.
The Couple:
Sally and Scot
The Wedding:
Coworth Park, Ascot, England
The Inspiration:
Scot and I are a pretty laid back, fun-loving couple, so we did our best to make our wedding reflect this side of us. Scot and I are very lucky in life and even though we did not want anything too over-the top, it was a big priority for us to give our close family the most memorable weekend that many of them would never be able experience. The venue was a very easy choice for us, we fell instantly in love with every single inch of the hotel, the timeless romance of the English countryside and the meadow which provided breathtaking backdrop for our ceremony. Our wedding was inspired completely by Coworth Park, the romance, the elegance, the flowers and the relaxed nature of the weekend.
My dress was a more complicated decision as I did not know what I wanted but needed it to fit all of the above in particular being elegant but softly romantic to fit our meadow ceremony. I found the perfect dress which, in my eyes, showed everything I wanted and fit beautifully with the inspiration for our day.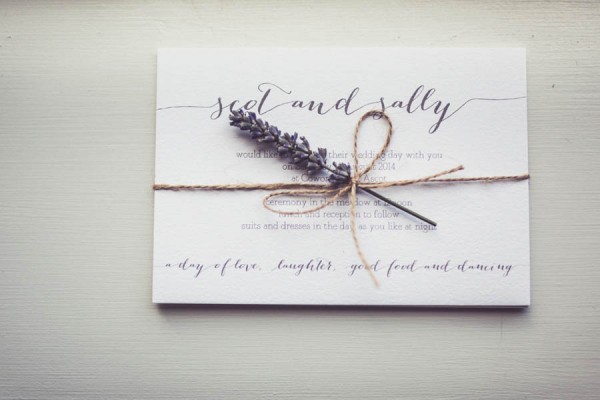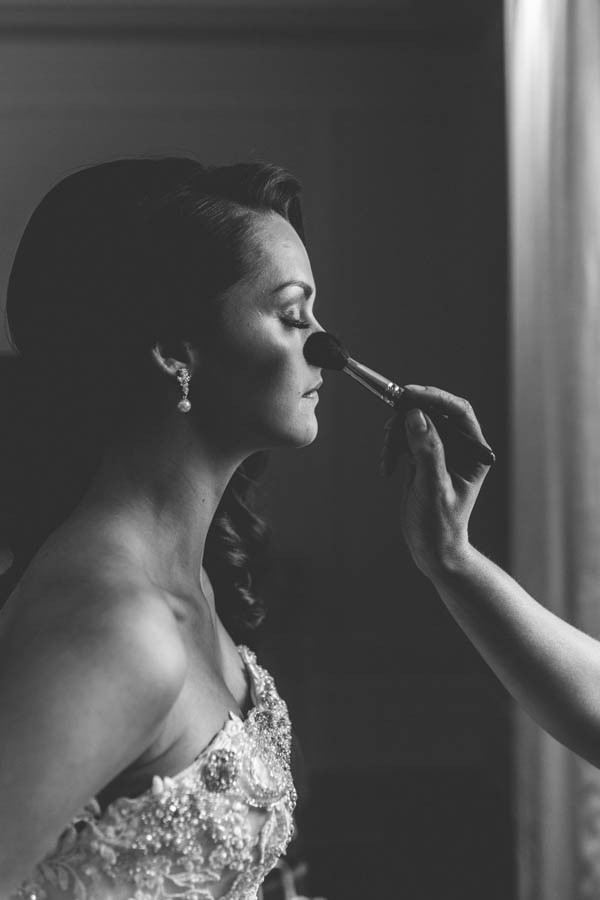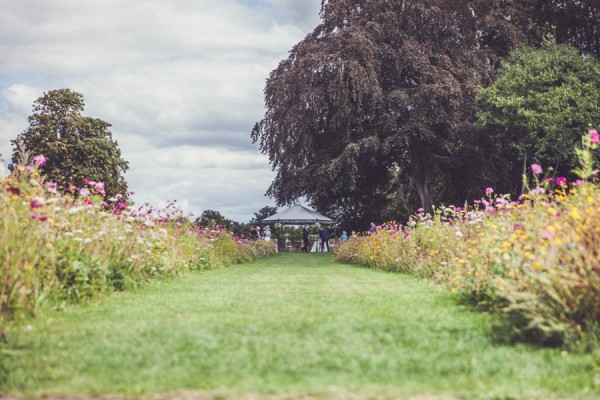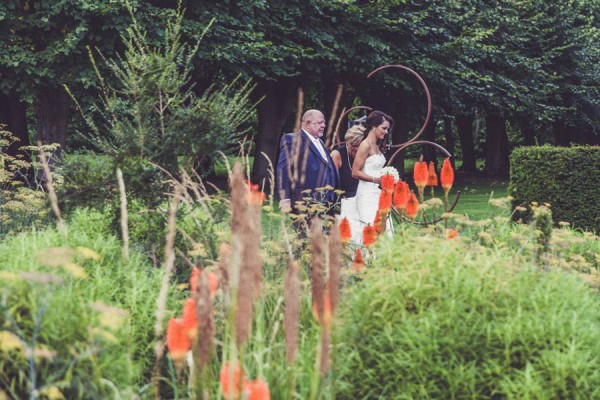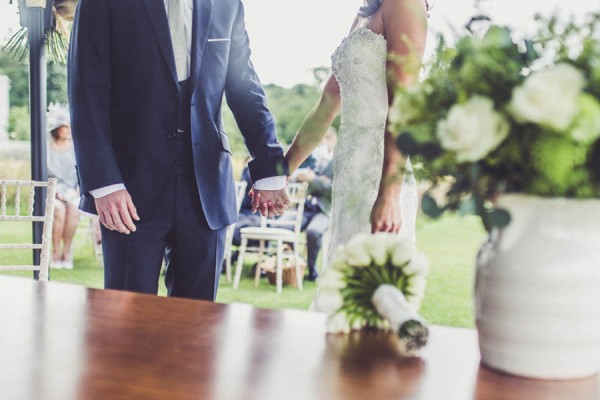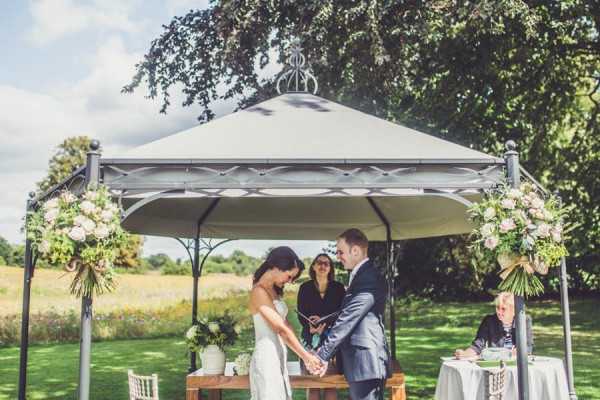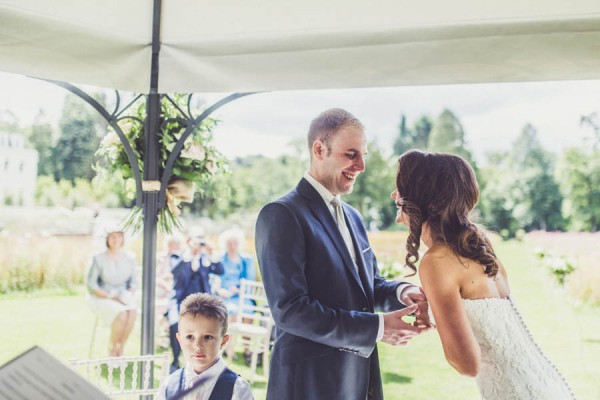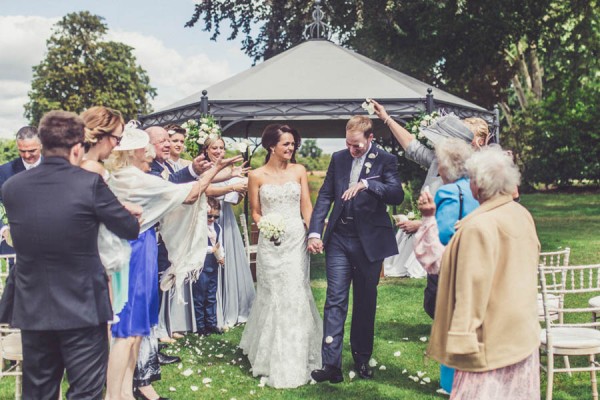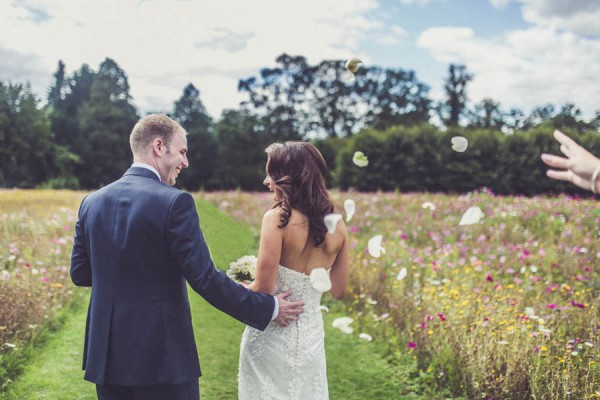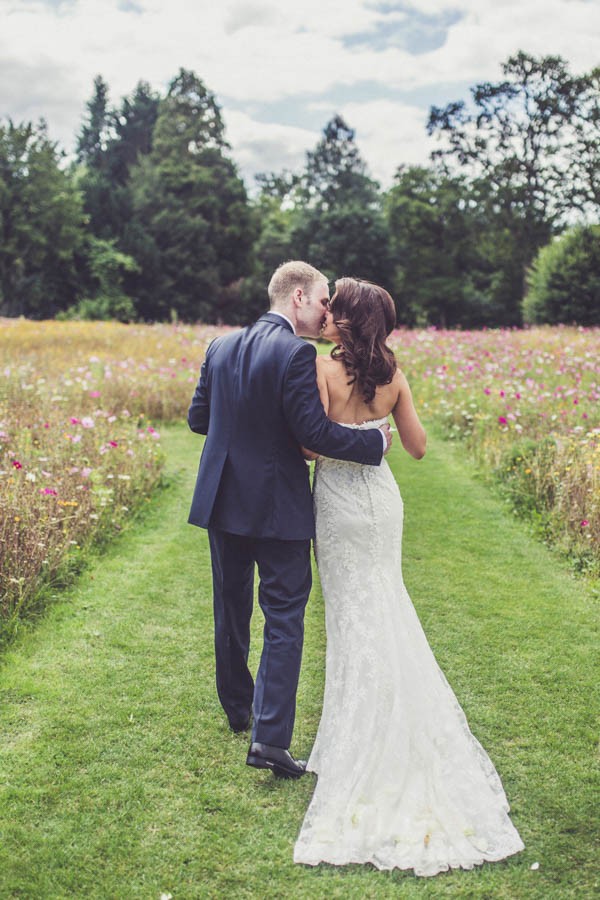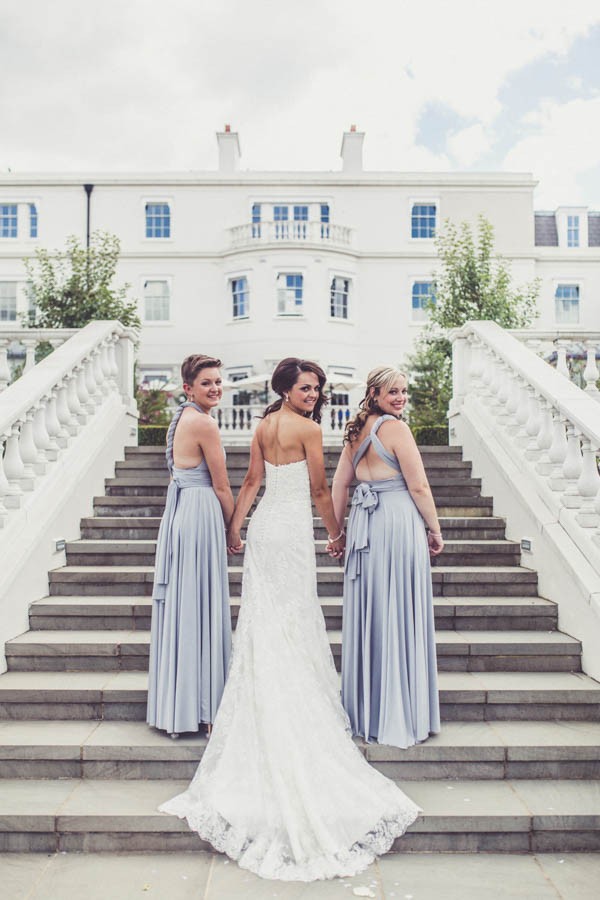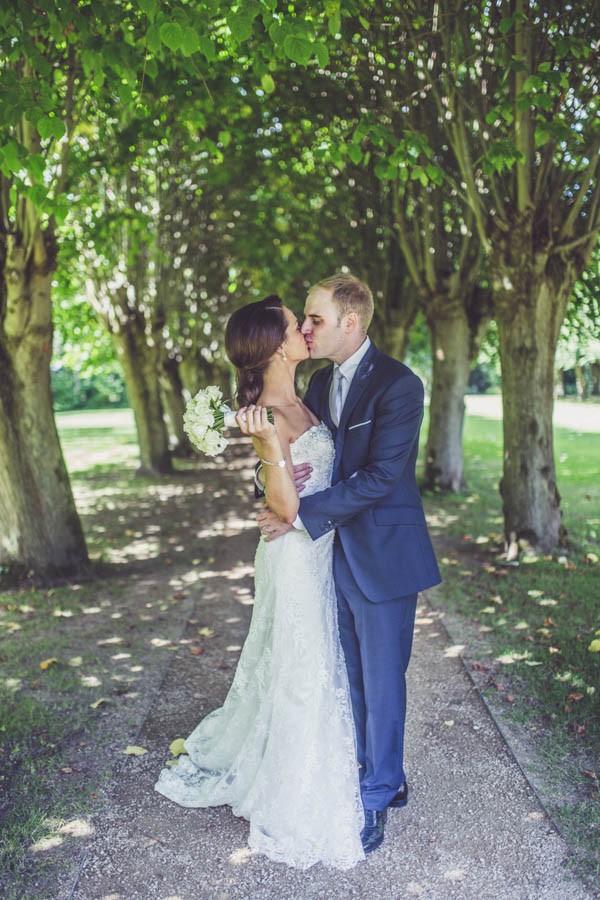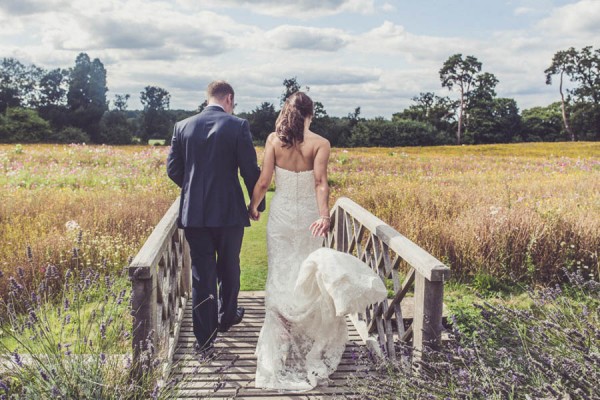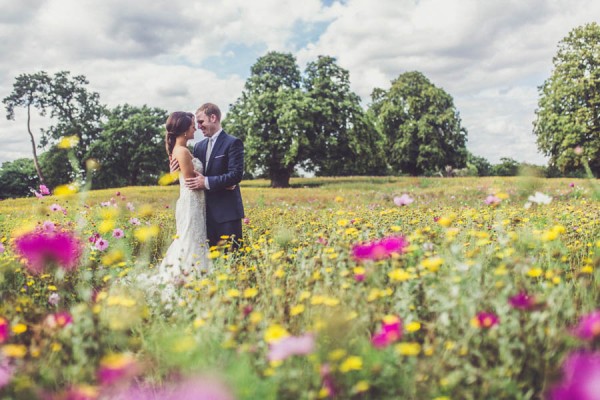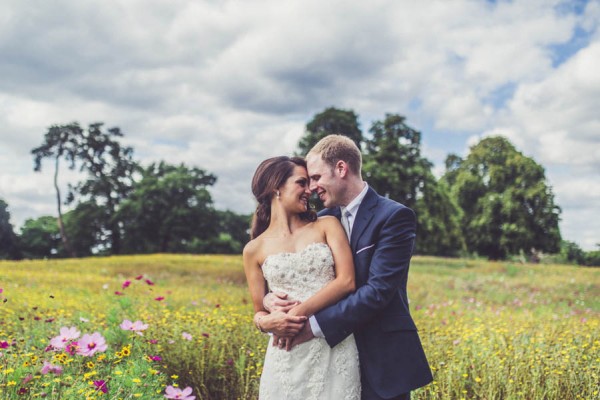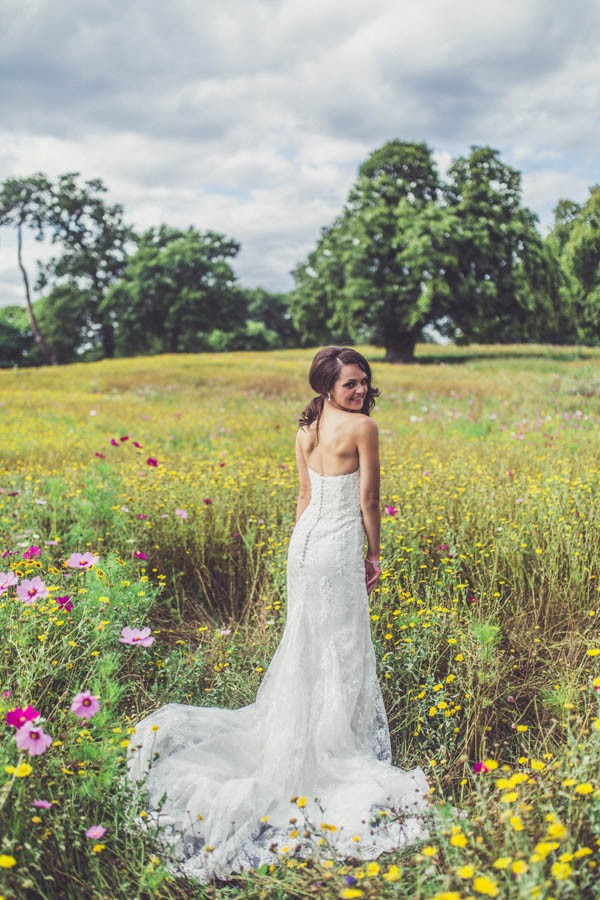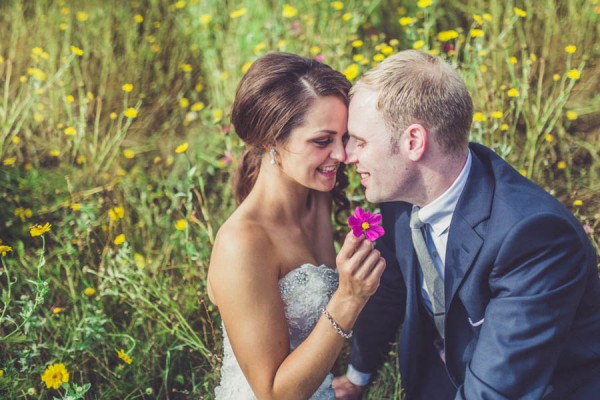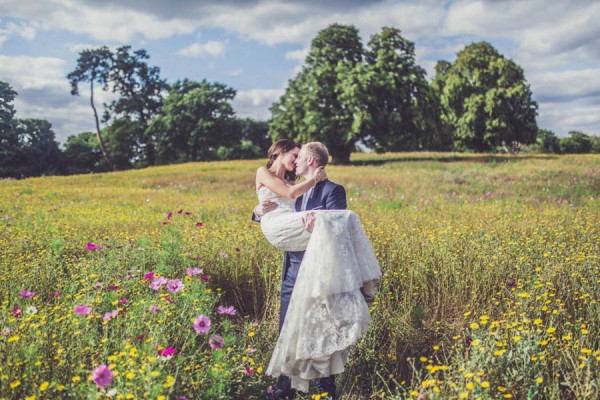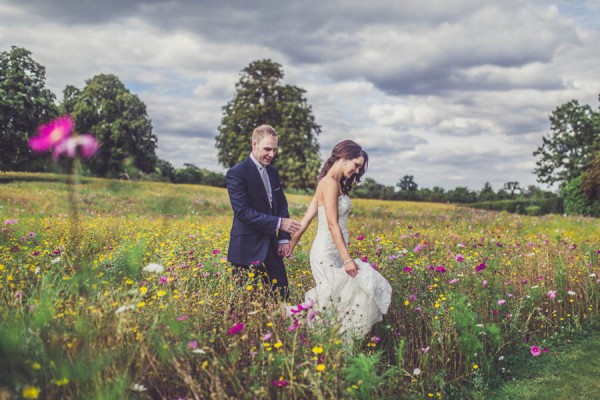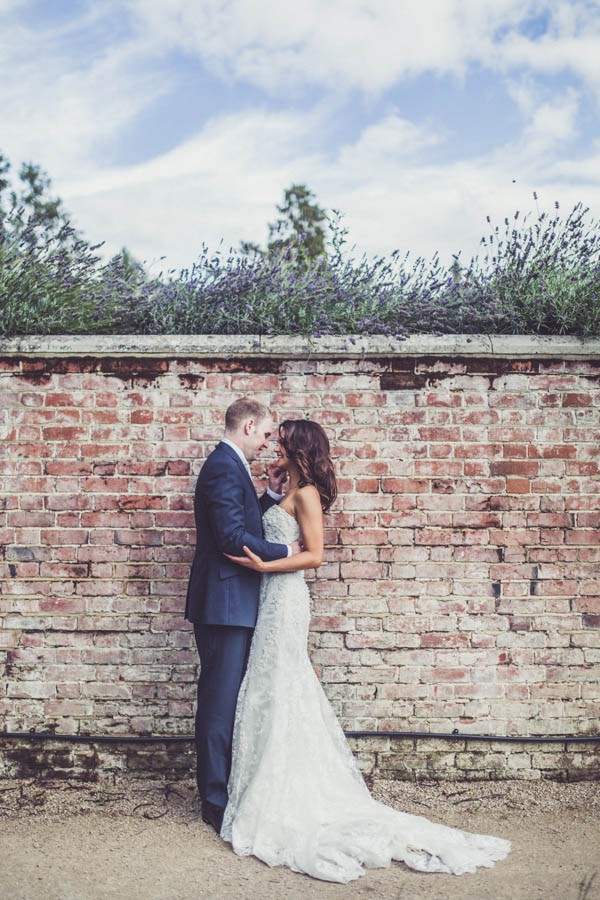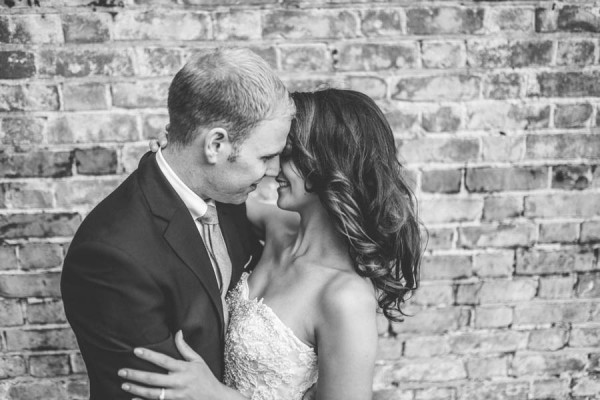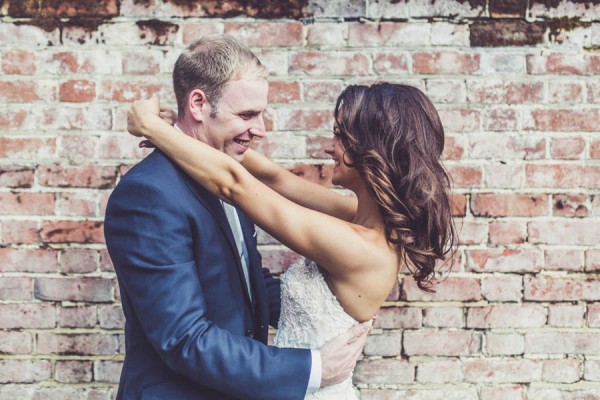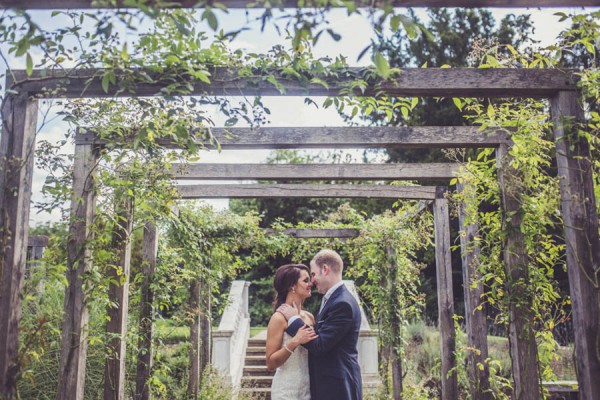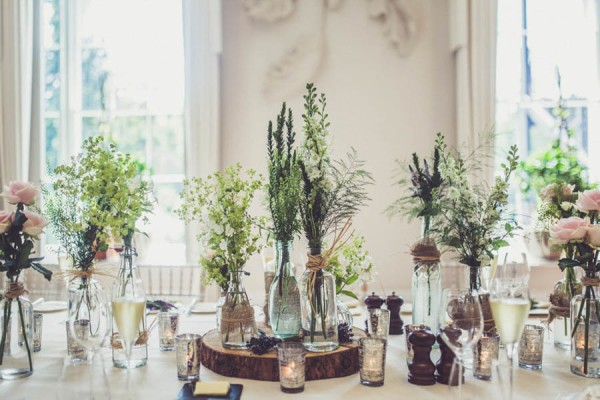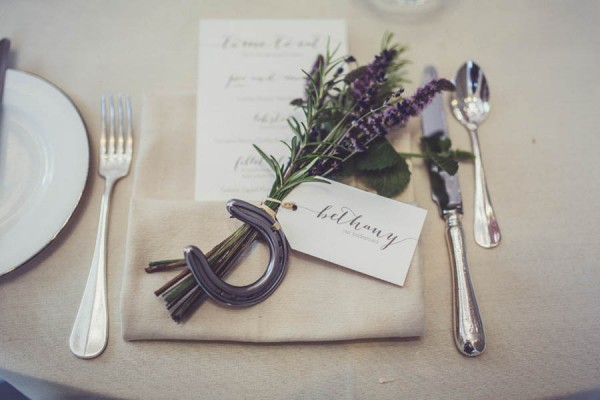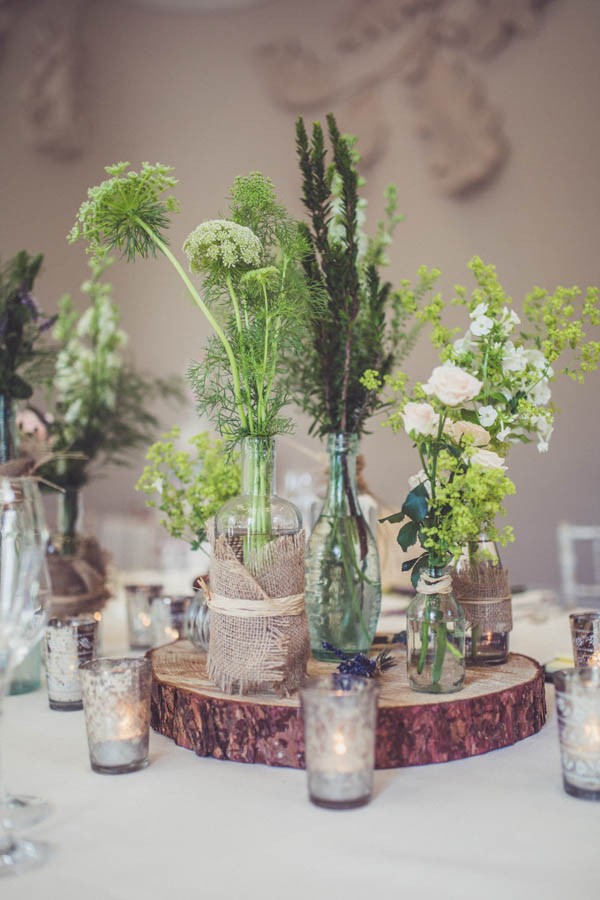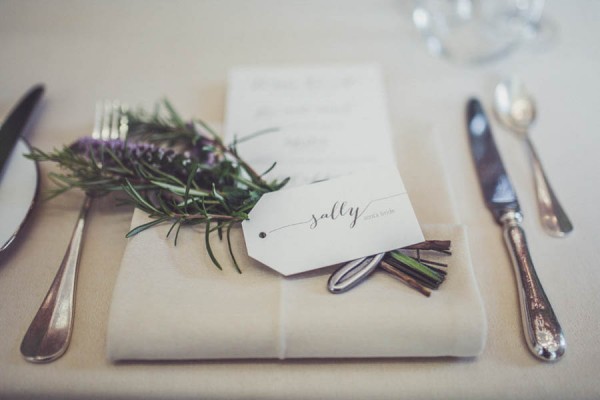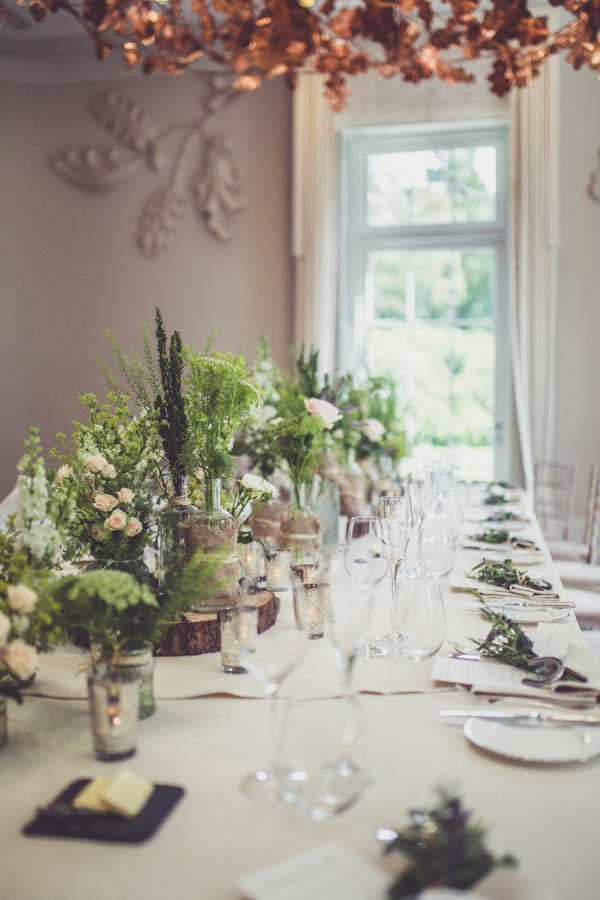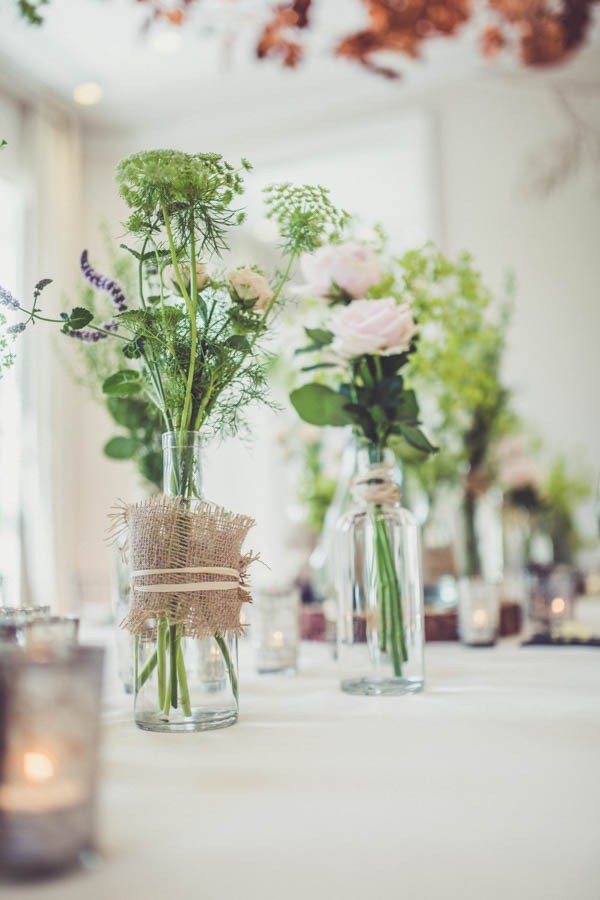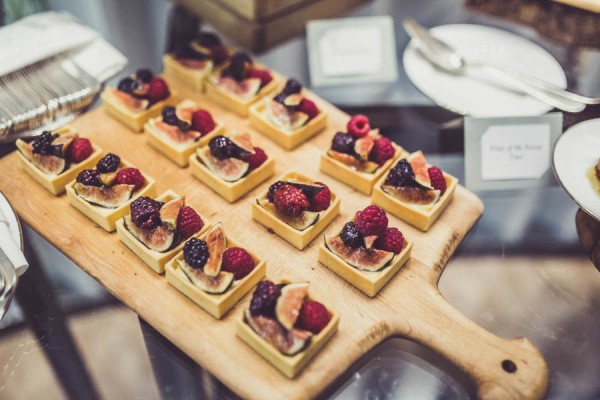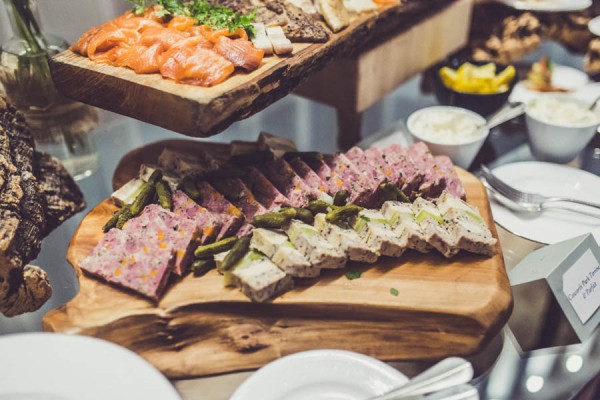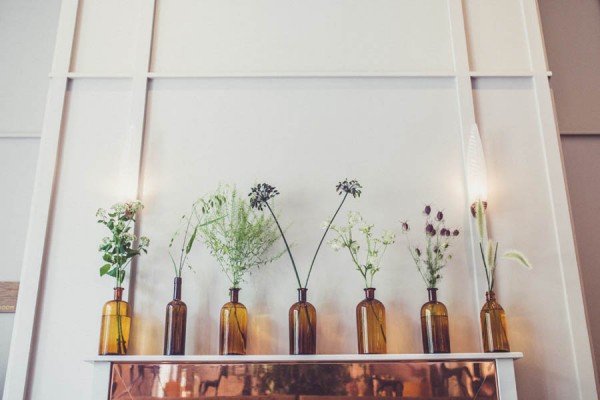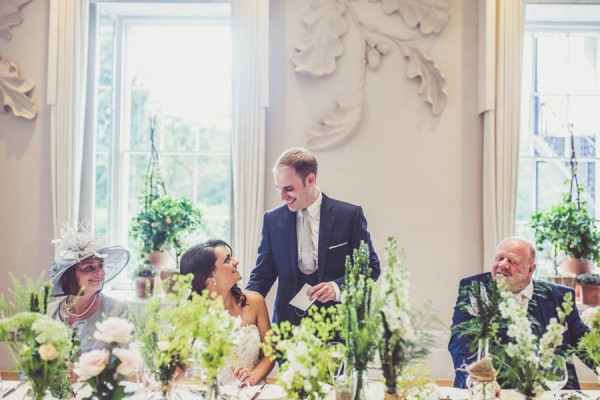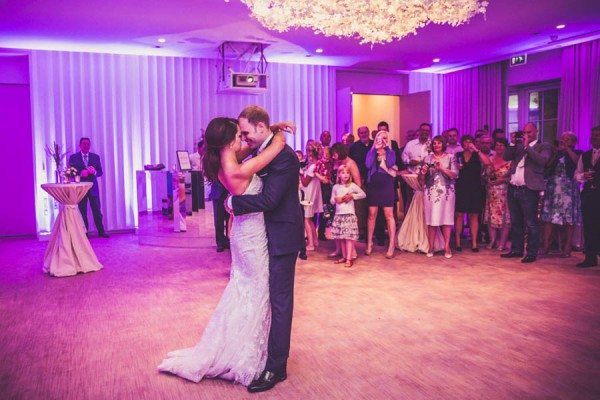 The Moments:
Hard to pick just one moment but I simply could not write everything here therefore I will pick another simple moment that meant everything to me.. In Scot's speech he told our guests how during dinner the night before we were sat together on looking our family all enjoying the evening, we said to each other this is exactly what we wanted, 'we did it' and I must admit we even high five'd knowing that our wedding day the next day would be perfect. When our family looked back at us both with love and admiration and I looked up at Scot with the same feeling. this was the most perfect moment for me.
The Couple Recommends:
Claire Penn our beautiful photographer… when the wedding blues have taken full effect after your wedding what have you got left? A wedding dress sadly hidden in the wardrobe, accessories that may be brought out and worn on special occasions and memories. Sadly memories fade which is why in our thoughts a photographer is THE single most important element of your wedding day!
Claire Penn has a beautiful sense of style, all of her photographs tell a story in an elegant but relaxed and quirky way. She was much more than just our photographer, she became part of the family! Without being to obtrusive during our relaxed weekend she captured so many great shots that have made our memories so much more special, shots that without her amazing talent we would never have got to see. From the moment we first chatted and still to this day I feel like we are the only couple on earth Claire is looking after. She really does make the whole experience just perfect!
The Wedding Team:
Photography – Claire Penn Photography
Venue – Coworth Park
Floral Design – Lavender Green Florals
Makeup Artist – Kristina Gasperas
Wedding Dress – Justin Alexander
Bridesmaids' Apparel – Twobirds Bridesmaid
Groom's Apparel – The Bespoke Tailor
Groomsmen's Apparel – Debenhams Formal Hire
Rings – Boodles
Congratulations to Sally and Scot on their timeless English wedding! Be sure to check out Rebecca and Gary's sweet English wedding at The Great Hall at Mains for more of Claire Penn Photography's vibrant images.