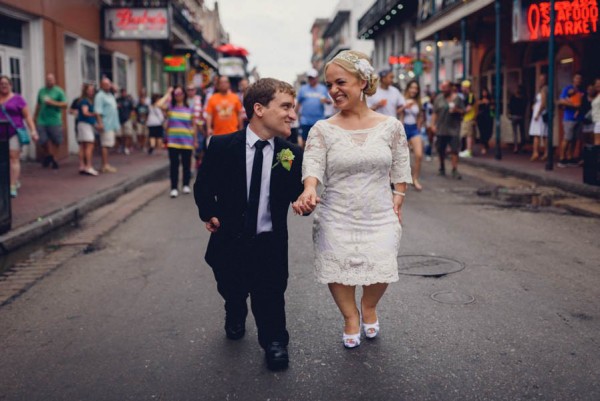 Hermann Grima House could hardly contain the abundance of love at Teale and Nic's garden wedding in New Orleans. After exchanging personal vows in front of friends and family, the whole gang took to the streets of the French Quarter to celebrate in true New Orleans fashion, parasols in hand with tourists wishing them the best as they passed by. Dark Roux beautifully captured the festivities, from the couple's first look to their fabulous dance party at Broussards.
The Couple:
Teale and Nic
The Wedding:
Hermann Grima House, New Orleans, Louisiana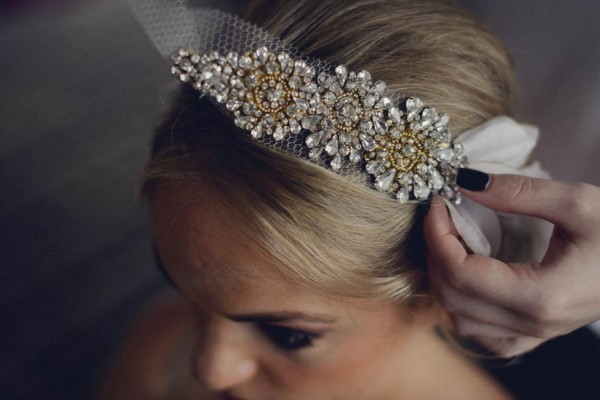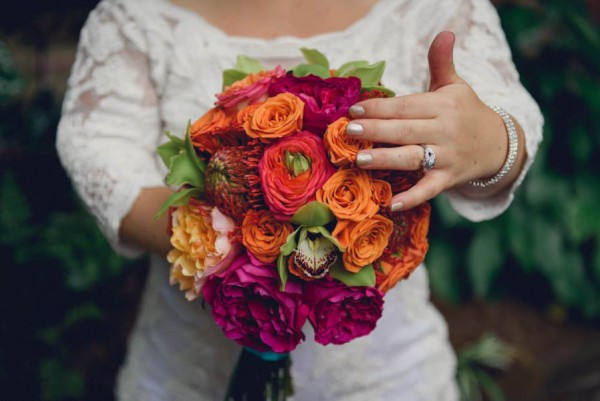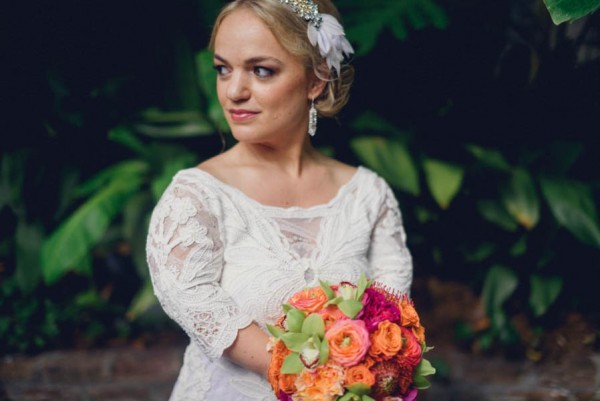 I had sort of an unheard of experience with finding my wedding dress. I found it online, on the first website I ever looked at, ordered it, and it fit perfectly! It was one and done and I was so lucky. I'm not a very traditional person, so I liked how it was knee-length and found an incredible headpiece from Deloris Petunia that complimented the dress without overshadowing it.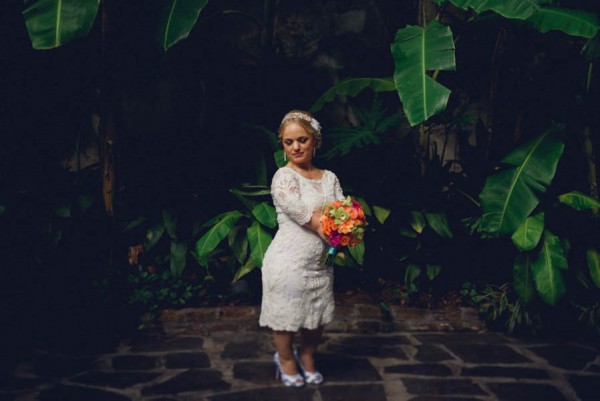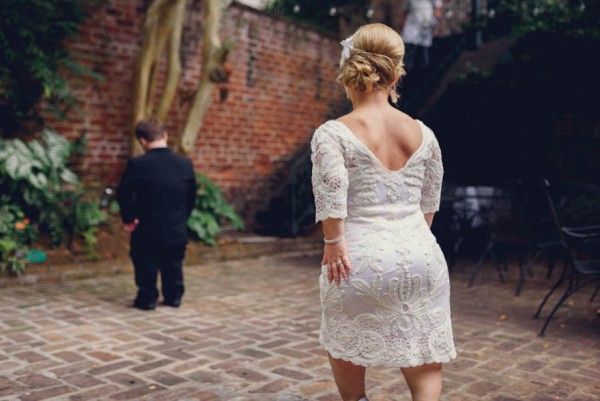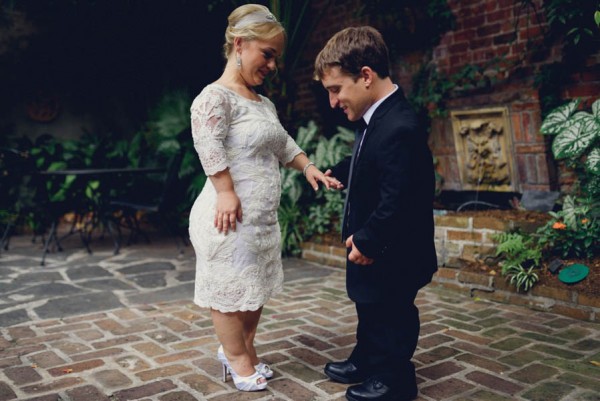 We looked at about 10 venues before we found Broussards/Hermann Grima House. The moment we walked in we knew it was perfect because it was everything we wanted: an outdoor garden space in the French Quarter, a warm and inviting ambiance, AMAZING food, and a classic old New Orleans charm.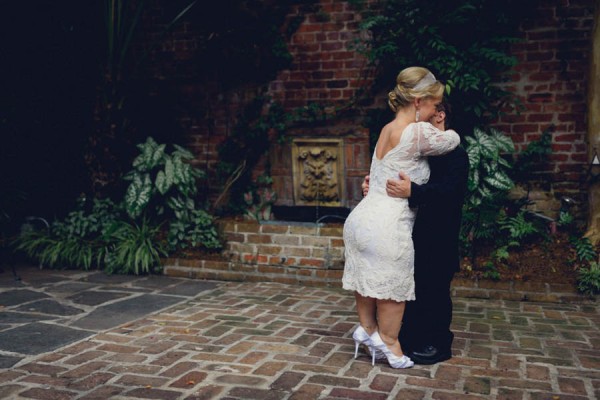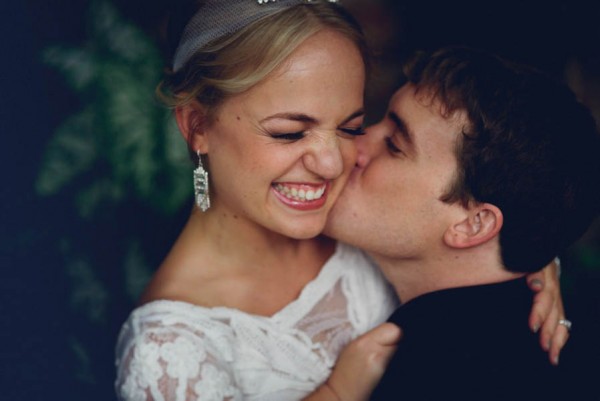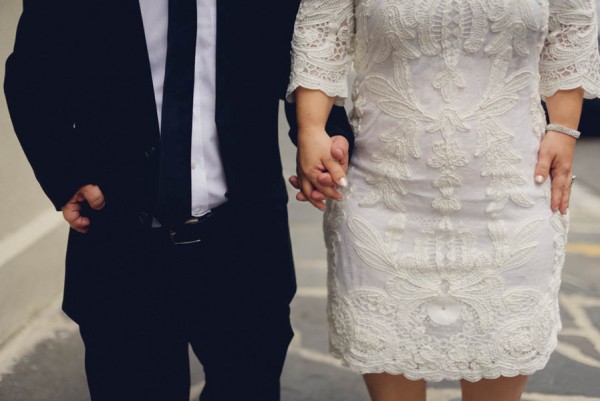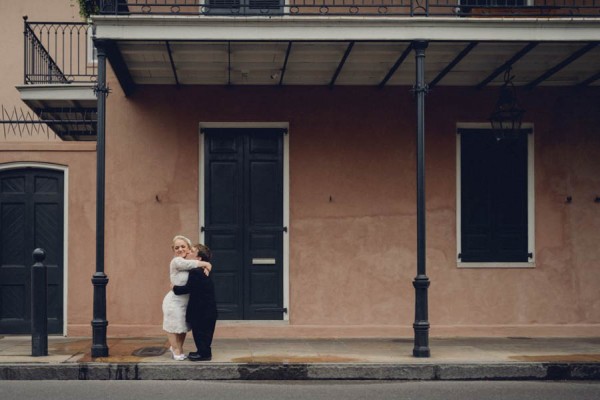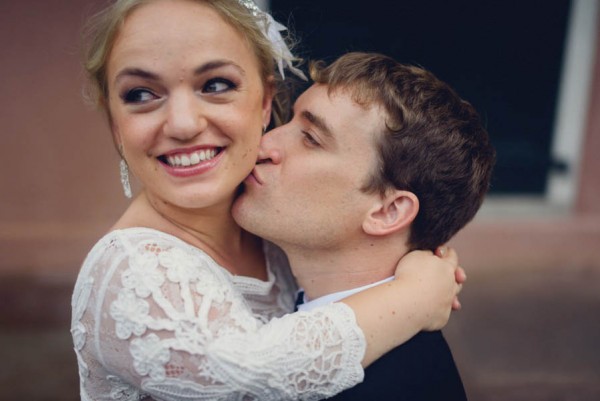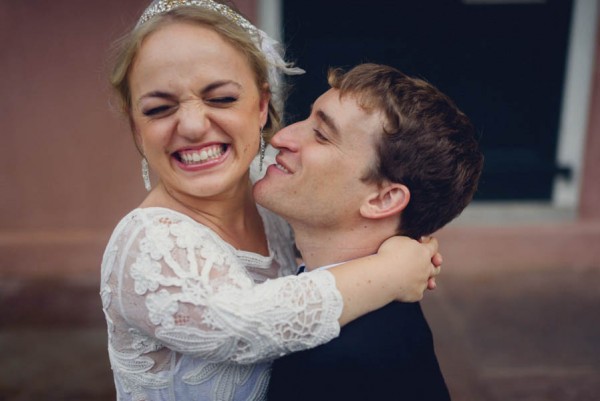 Heather and Jamie of Dark Roux could not have been more amazing. We picked them not only for their super talented portfolio, but also because they're really easy-going people who made us feel so comfortable and stress free during the entire process. They were also able to wrangle our large families for group shots with ease, which was quite an impressive accomplishment.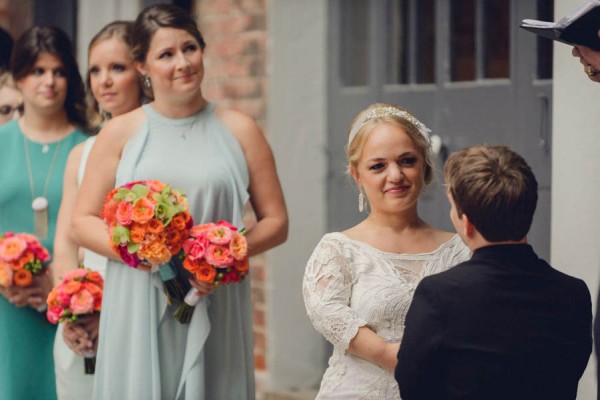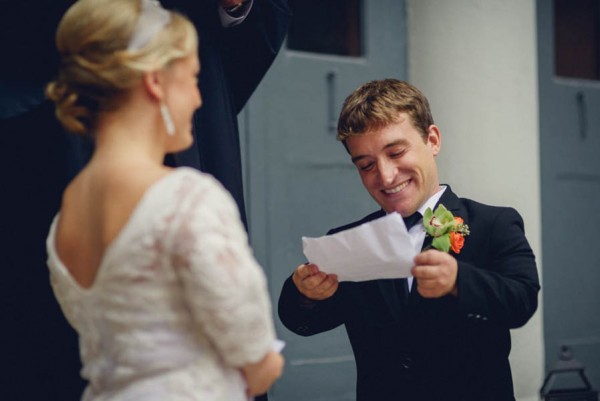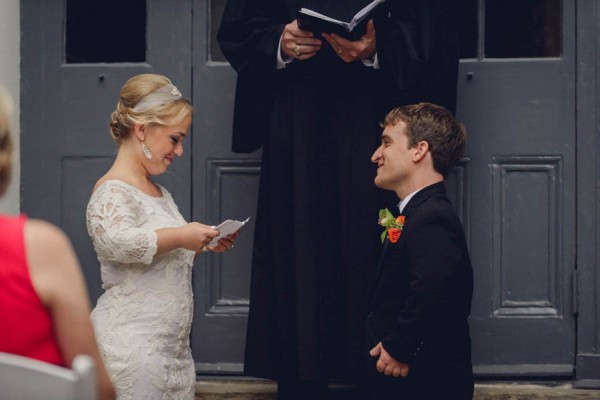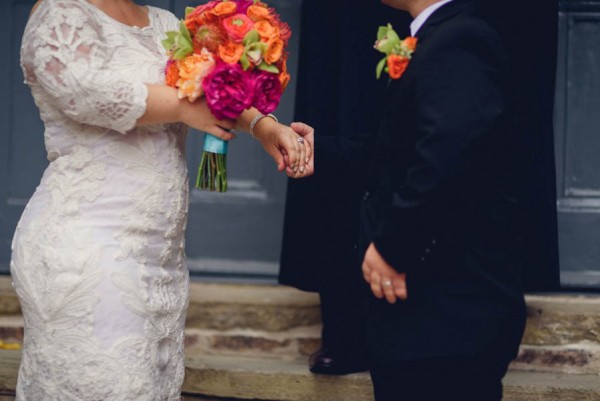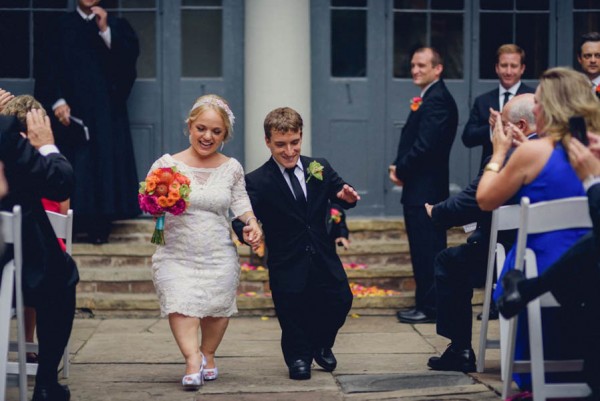 The most memorable part of the day was definitely the traditional second line parade right after the ceremony. It was so special to be able to do that in the French Quarter and we couldn't have asked for a more joyous and exciting way to begin our life as a married couple. Also, being little people we do get a lot of attention in general, so you can only imagine what an event it was for us to turn the corner onto Bourbon Street leading a wedding parade of over 100 people! Everyone on the street was wishing us well and it was such a surreal and epic experience that we will never forget.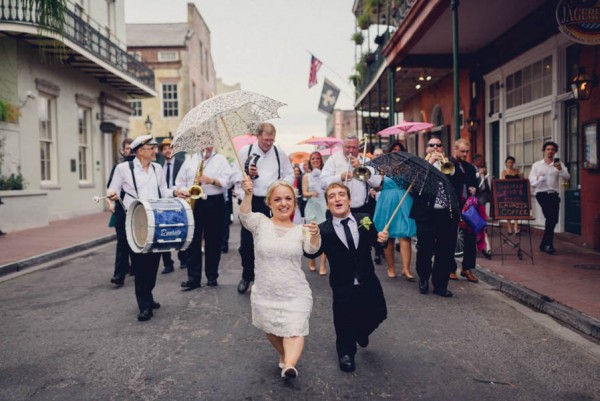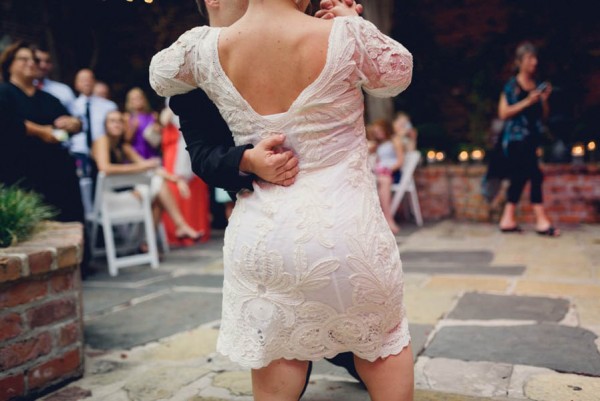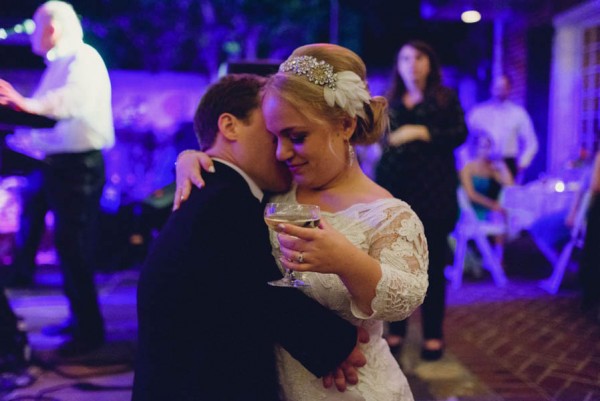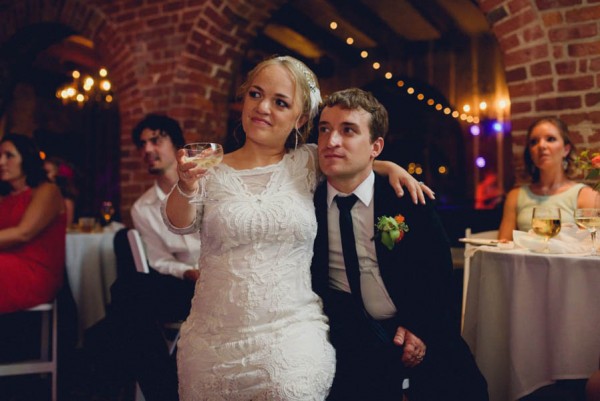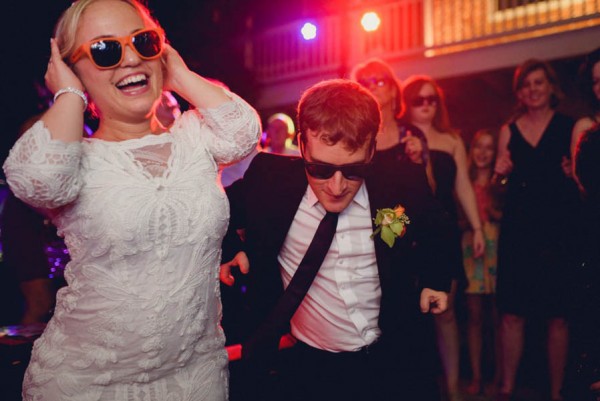 Congrats to Teale and Nic on their French Quarter garden wedding! For more New Orleans wedding photography from Dark Roux, be sure to check out Carly and Hunter's Southern military wedding at Marigny Opera House.