Taking place at a Frank Lloyd Wright venue, Allie and Timmy's 60's inspired wedding incorporated retro designs and different pop culture artifacts, including a typewriter. Their bright and joy-filled day was beautifully captured by Kimberly Seabury, who's emphasis on photographing the emotions of the day made for some seriously breathtaking imagery! In honor of The Beatles, Woodstock, and Twiggy, sit back and enjoy Allie and Timmy's 1960's Frank Lloyd Wright inspired wedding.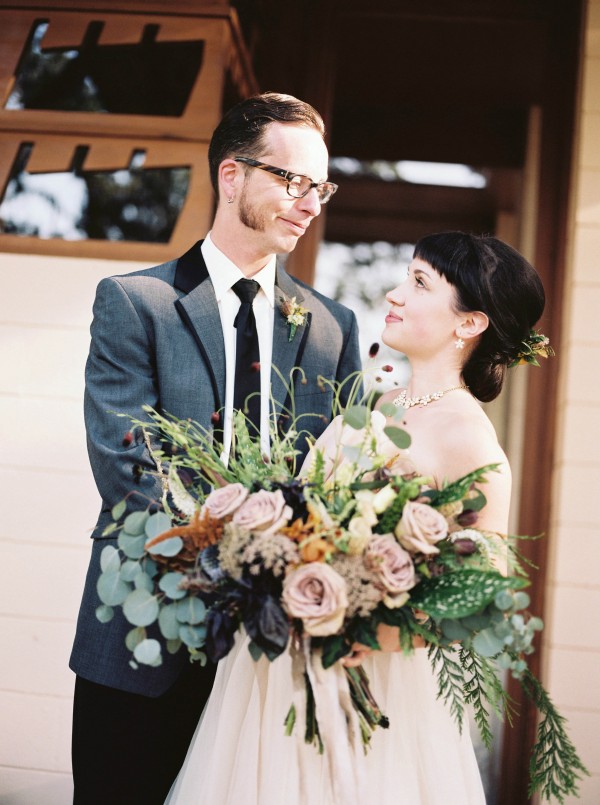 The Couple: Allie & Timmy
The Wedding: 8.2.14 in Salem, Oregon
The Inspiration: Our inspiration for the wedding was mid century design meets classic cocktail party. The two kind of go hand and hand, so it was a pretty fun process of gathering ideas and making our ideas a reality. We've both always been into classic design, so getting married was really a great way to showcase our style and get creative. I've always dreamed of having a fancy soiree, reminiscent of a party scene from an old movie. And also to have a swanky party with a lounge feel. And we were able to incorporate the two. It was cocktail classy meets lounge retro. The fashion fell into the same categories. Though my dress wasn't actually vintage, I like to describe it as a 1950's Vogue drawing. Very flowing, yet also very angular. Tim's suit was very 1960's. A classic suit, with a fashionable flair. Very mod. He looked like one of the Beatles!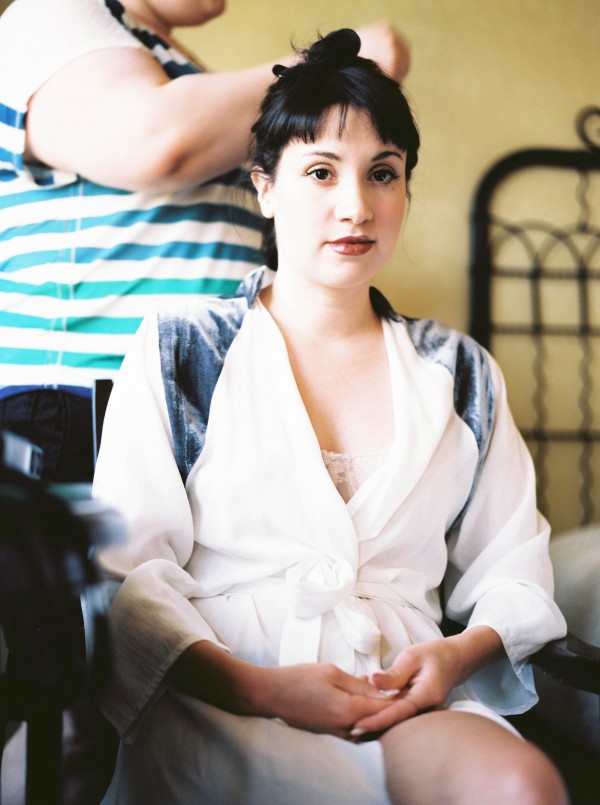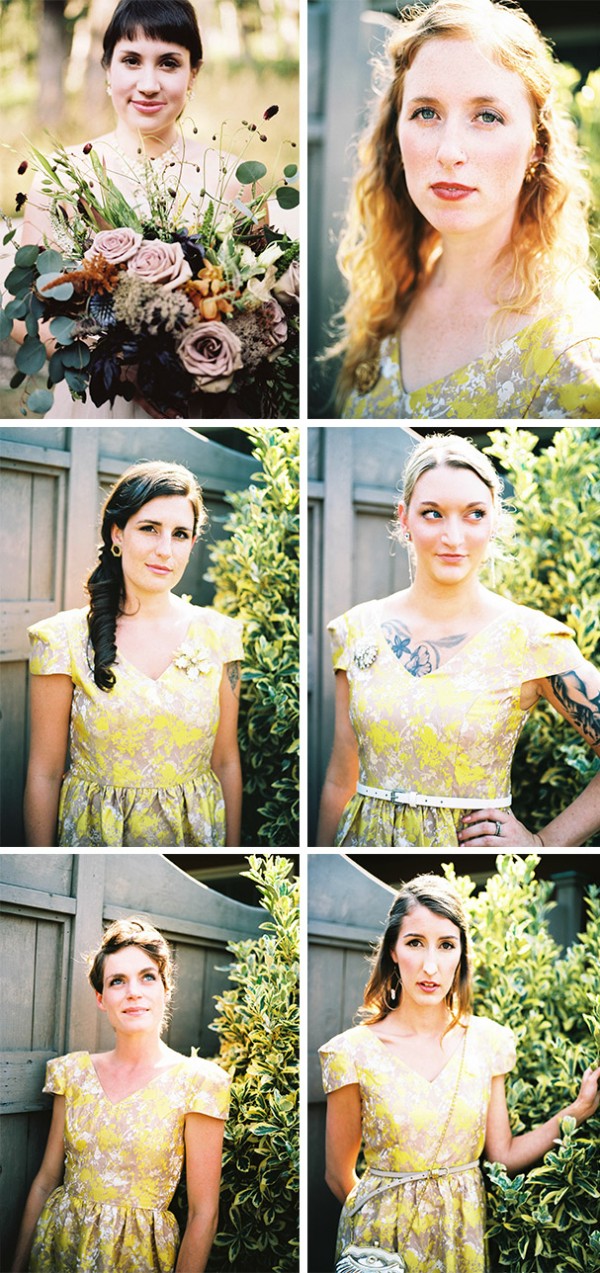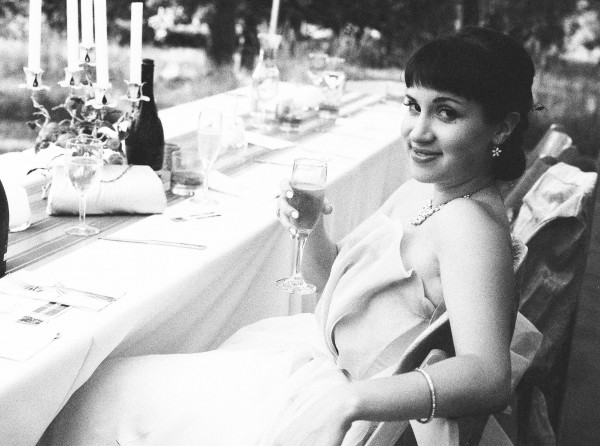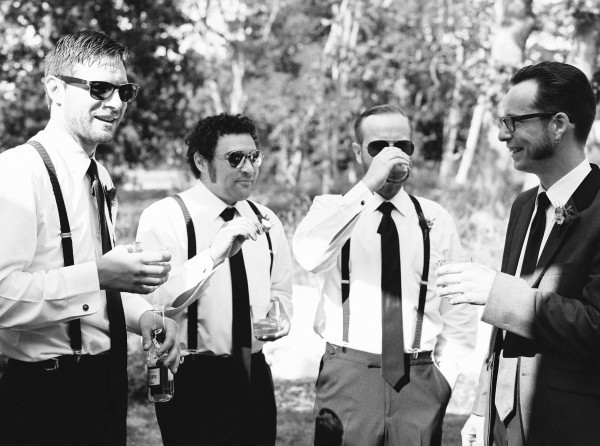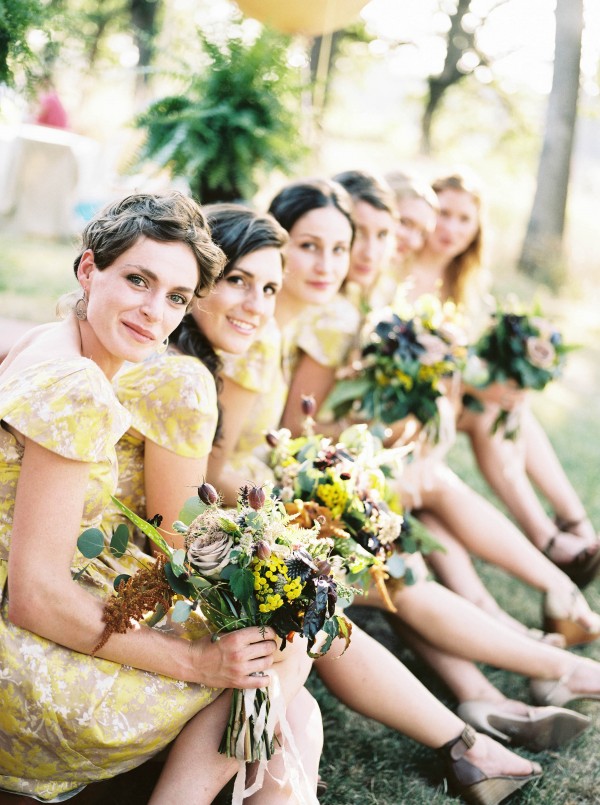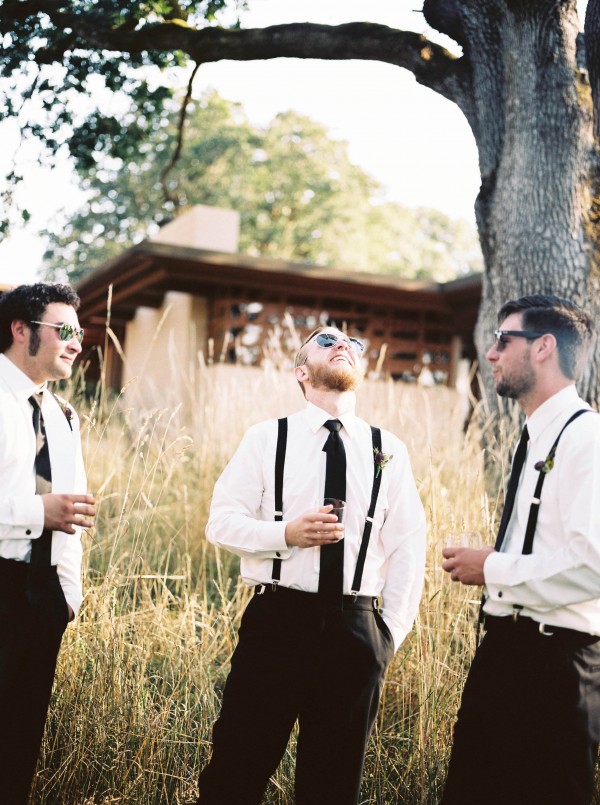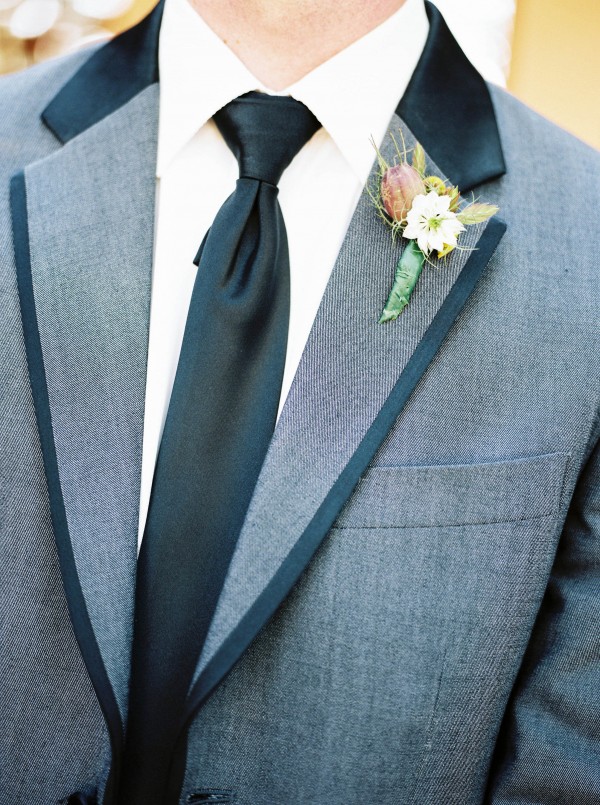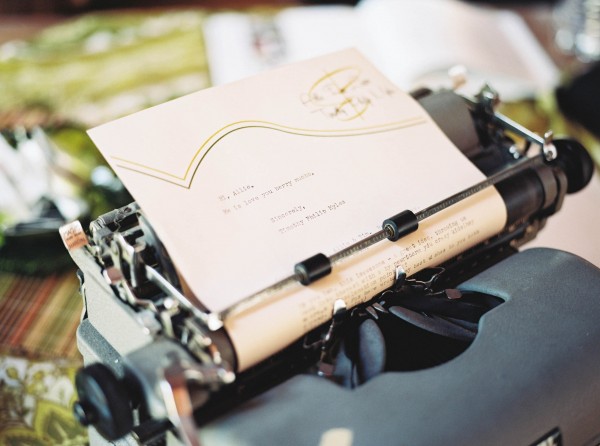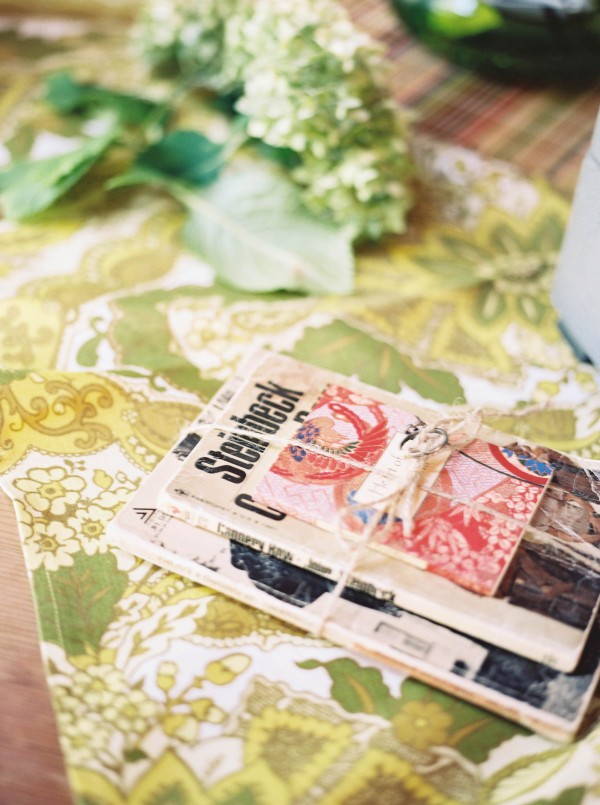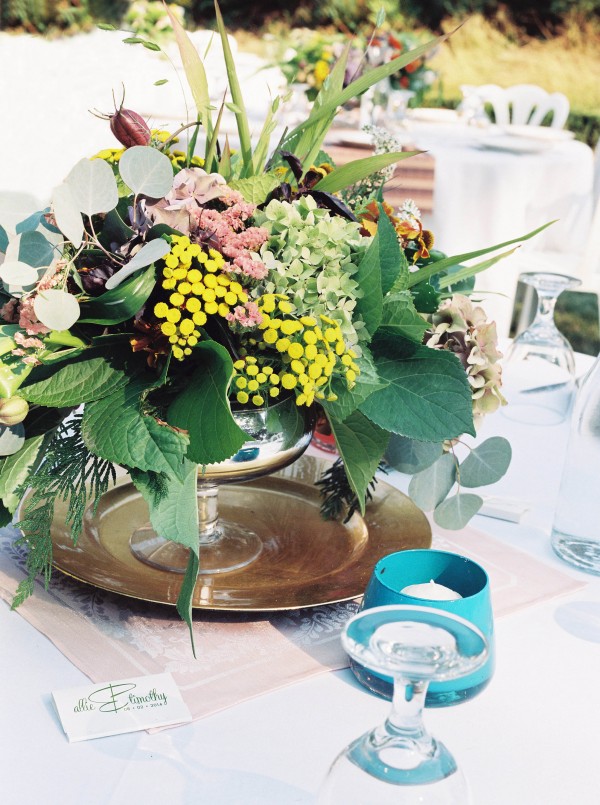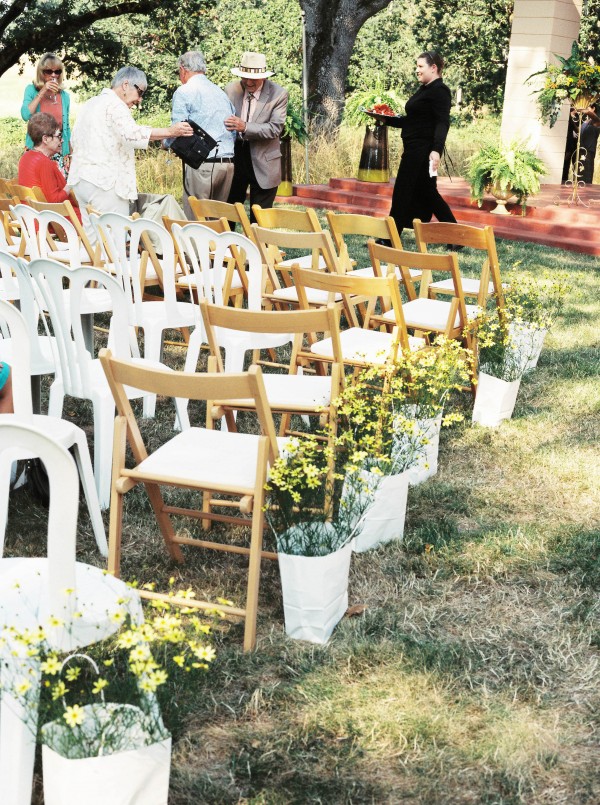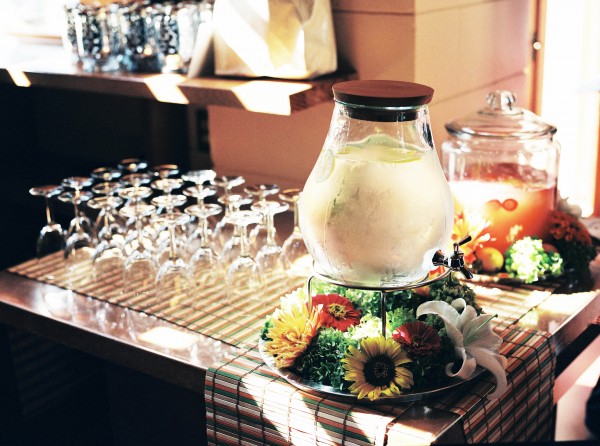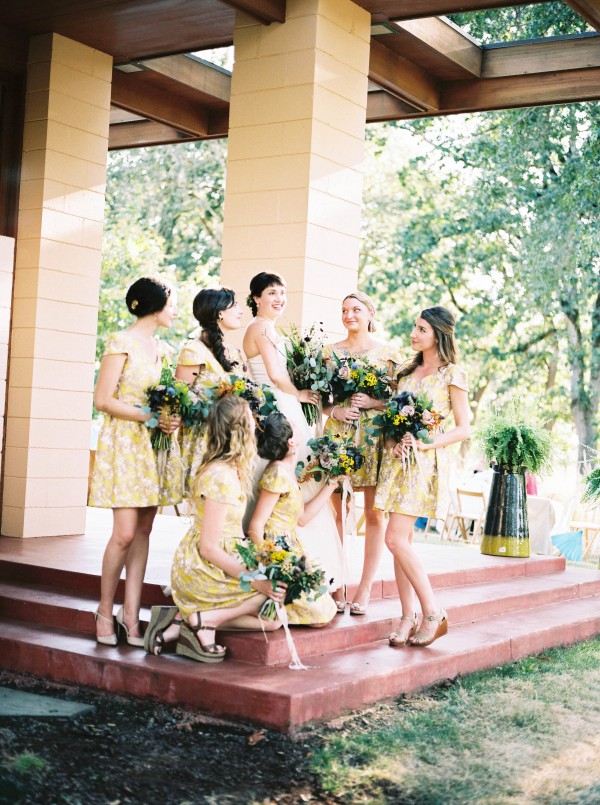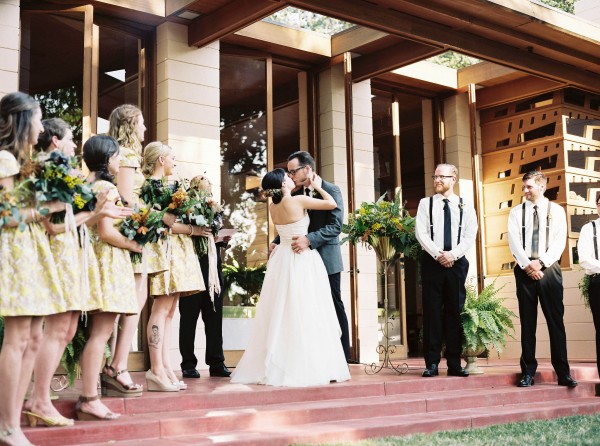 The Moments: There were so many great moments I will never forget, so it's hard to choose just one! It was amazing being able to see so many friends and family together in the same place. It was great getting to see everyone having the best time and telling me so. And of course, it was beautiful to spend the whole night with the man of my dreams. But I'd have to say that the best moment for me was being able to watch my grandparents share a dance with one another. To see the love they still have for each other is so inspiring and touching. I can only hope Tim and I persevere and are lucky enough to grow old with each other.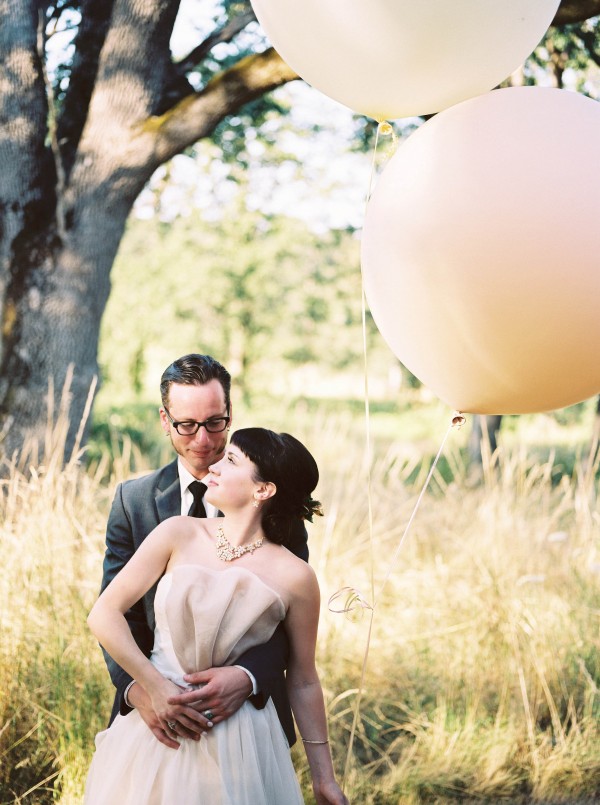 The Wedding Team:
Photography – Kimberly Seabury
Ceremony & Reception Venue – The Gordon House
Floral Designer – Ponderosa & Thyme
Officiant – Mike Honan
Catering – Wild Pear
Cake – Country Cake Shop
Wedding Dress – Cocoon Silk
Videographer – Sam Learn
Makeup Artist – Amber McMullin
Hair Stylist – Stacy Birch
Bridal Accessories – Nordstrom
Bridesmaid's Apparel – Modcloth
Groom's Apparel – Shyrock's
Groomsmen's Apparel – Shyrock's
Rentals – All Star Rentals
The Couple Recommends: Everyone who contributed to our wedding did and outstanding job! Every vendor brought so much to the table and really made the wedding come together. I couldn't have been happier!
Thank you Allie and Timmy for sharing your fantastically retro and chic day with us! For more vintage inspiration, check out this rad Vintage Wedding at Mercury Hall!