Inspired by the beauty of a ballerina and whimsy of a jewelry box, the Monique Lhuillier Fall 2015 Collection is a total stunner. These gowns' illusive necklines and sleeves, gorgeous shades of off-white, mint, and lavender, and sexy silhouettes have us all smitten! Here are a few of our favorites, but you'll have to witness this collection's entirety in our wedding dress gallery coming soon.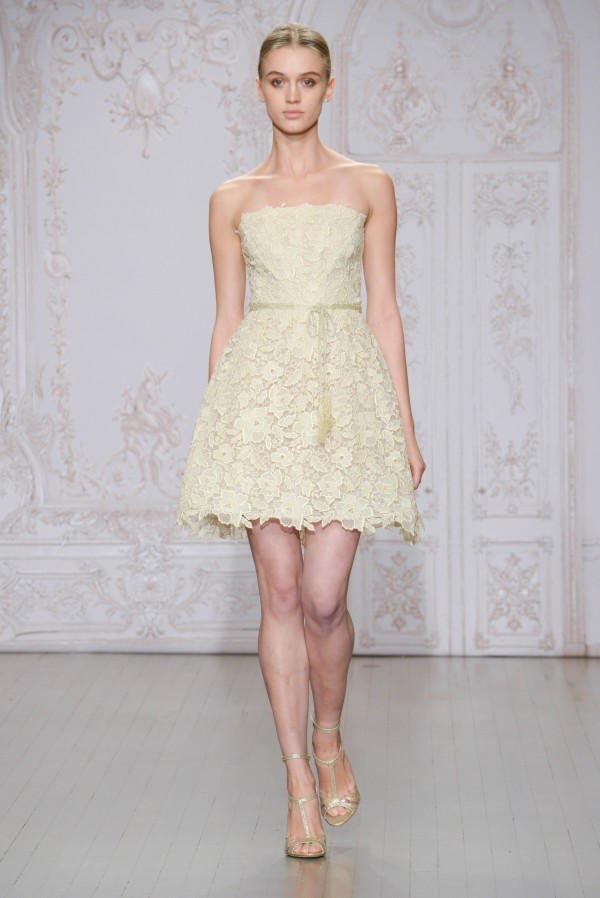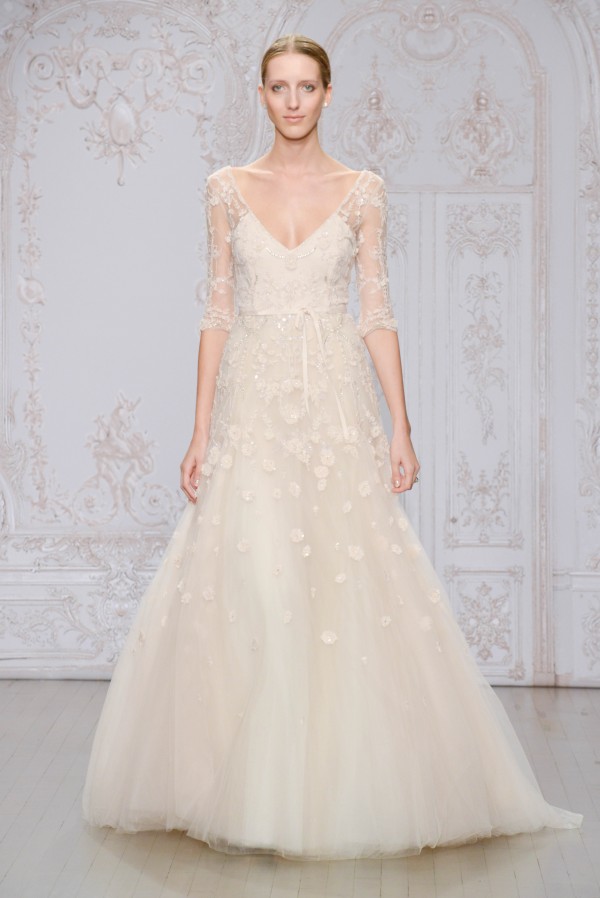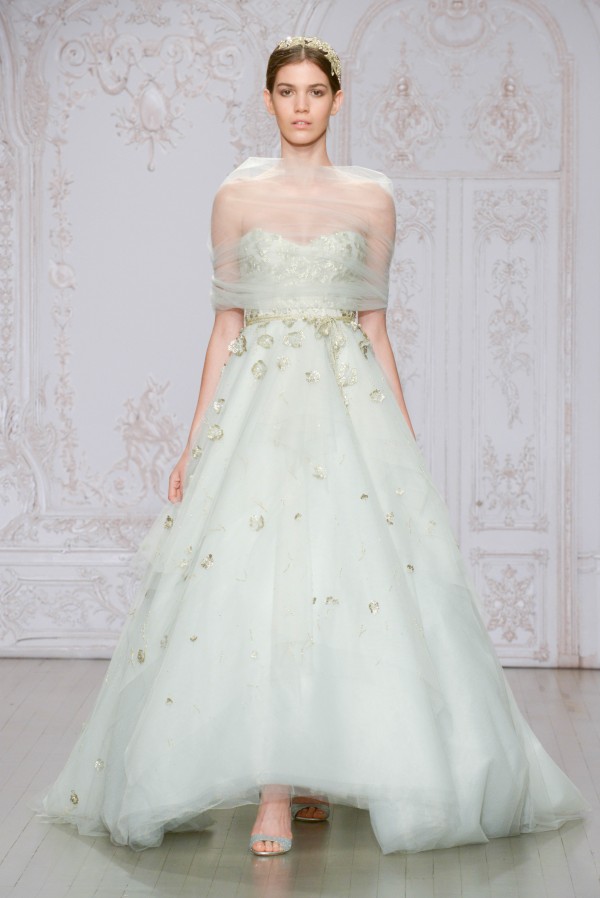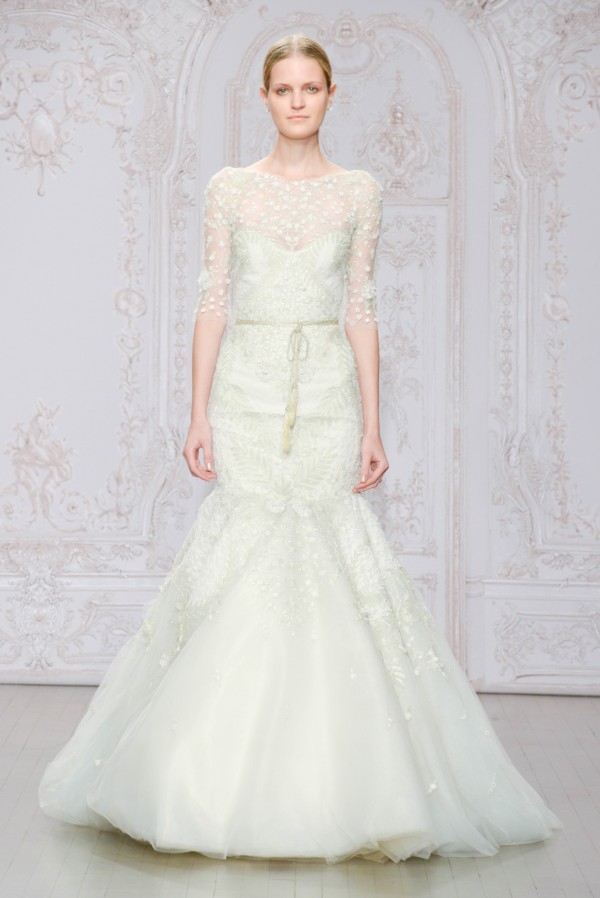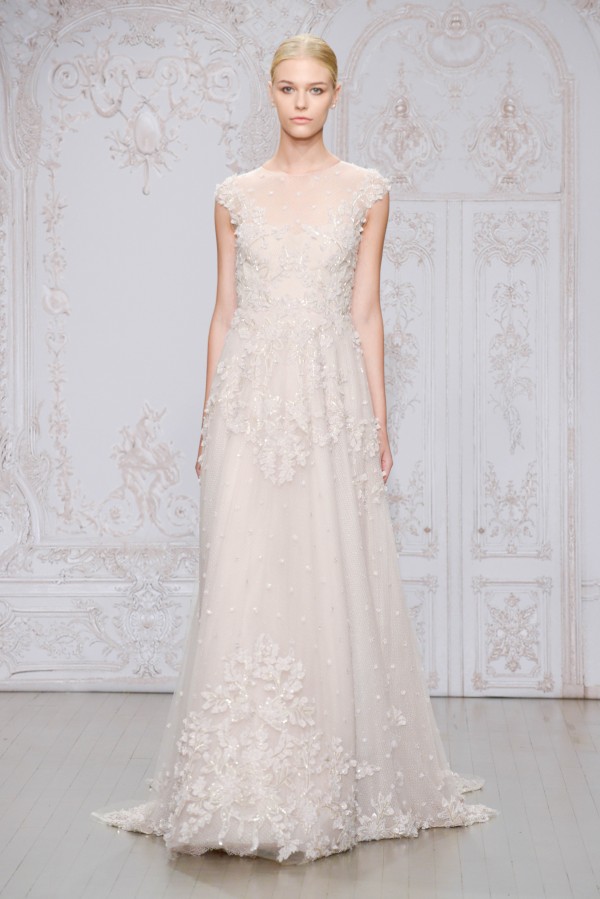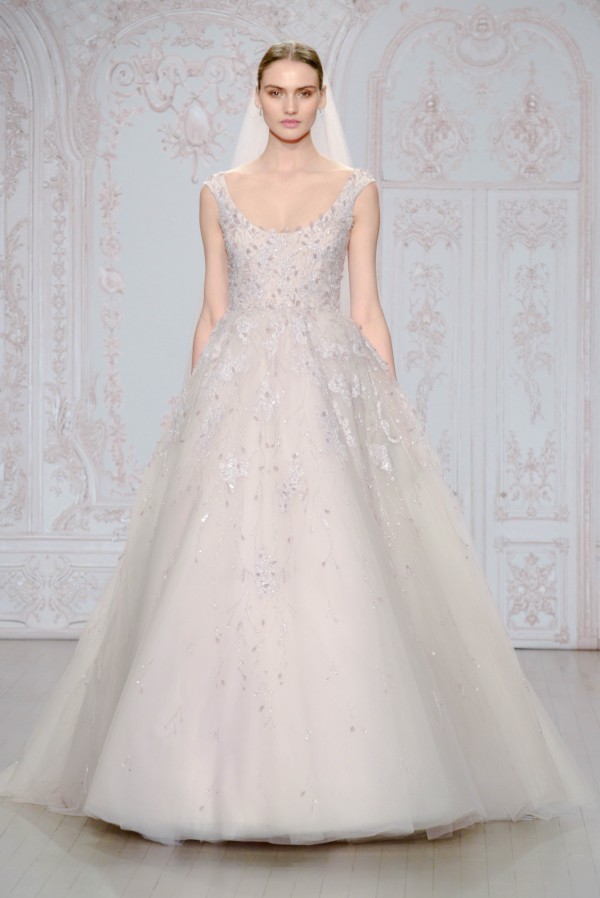 Monique debuted her new collection this past Friday (October 10th), and we are sure sorry we missed seeing the big reveal live! Monique, thank you for sharing your timeless artistry with us– we can't wait to see what you have in store for us all next spring!
For more gorgeous gowns from the world's best wedding dress designers, check out our Wedding Dress Gallery. Also– stay tuned for more Bridal Market 2014 coverage coming soon!