This has been such a fun week! Beautiful flowers wedding bouquets have been pouring into my inbox from our Junebug member florists, and it's like Christmas came early! Each designer sent their personal favorite bouquet of the year and a little information about their creations. And lucky you, because I'm going to regift, and send all the beauty and inspiration to you!
Bella Rugosa: I loved designing this for my bride who wanted a bold mix of pink florals in a tight pave design with lots of textural interest.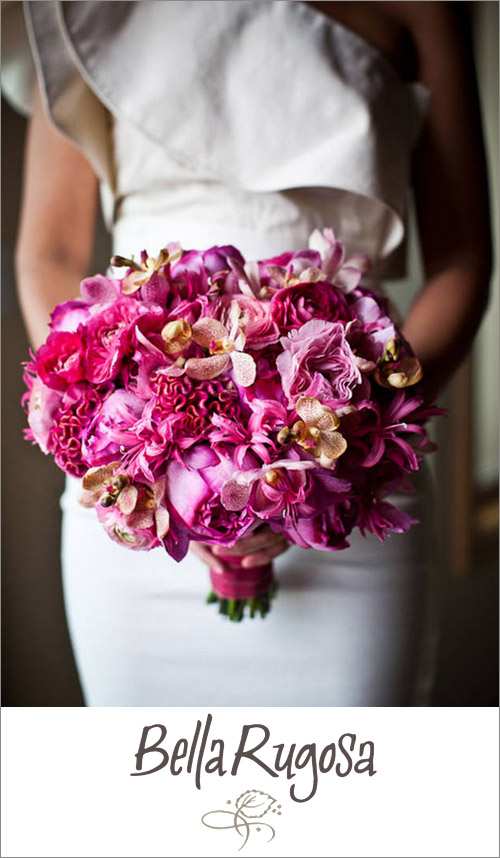 Photo by Dan DeLong of Red Box Pictures

Christopher Flowers: This is my favorite from this year because it was kind of an unusual color palette! The wedding style was a mix of antique and modern touches.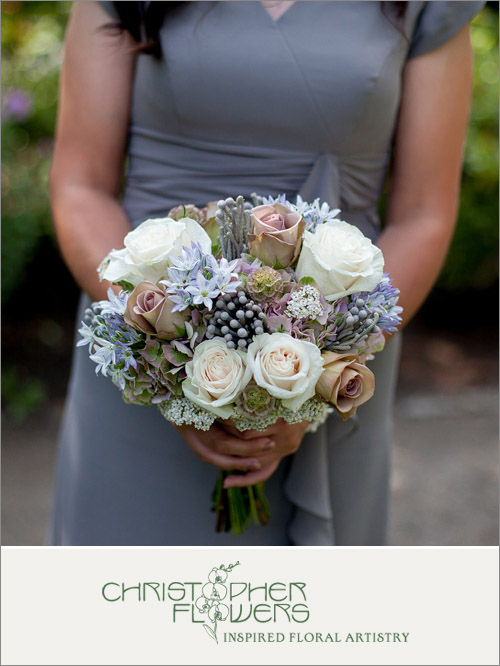 Photo by Lucas Mobley Photography

Fiore Blossoms: Pure white peonies, ruffled garden roses, and dark viburnum berries were full of wintery romance. This bouquet, created for a winter bride, was so gorgeous in the snow!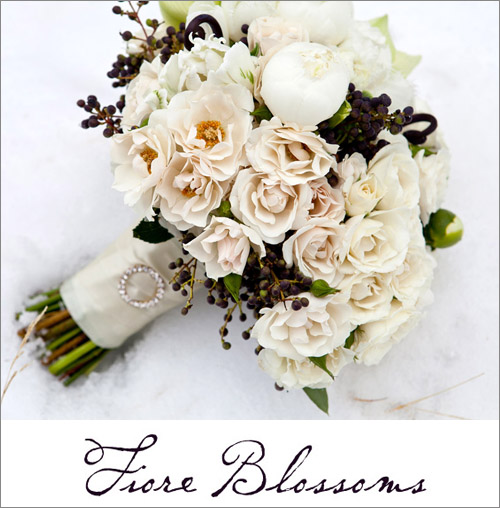 Photo by La Vie Photography

Flora Nova: I loved the softness and the vintage touch of this bouquet lots of David Austin English garden roses made this a super romantic bouquet. Trailing amaranthus add old English garden flair.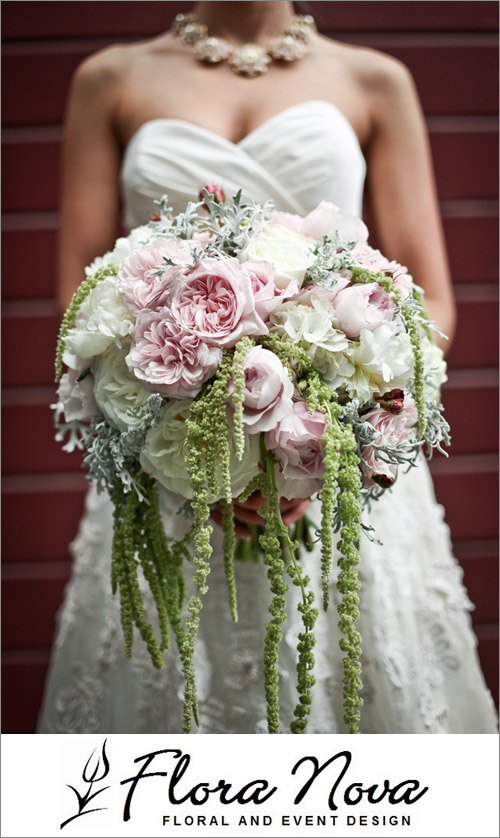 Photo by Ashley Paul Studio

Floressence: I made this bouquet in June for a super sweet bride who sent me a few inspiration images and then let me roam free in the wholesale market. Poppies were just starting to burst from their casings, while overripe peonies and garden roses carried the sweet promise of warmer days. The whole bouquet totters on the cusp of spring and summer, freshness and decay – and pretty much says everything I love about flowers.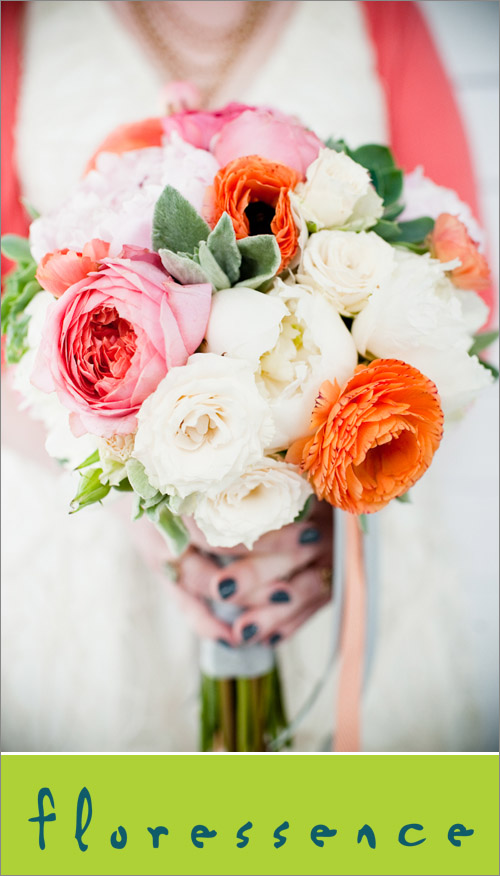 Photo by Laurel McConnell Photography

Garden Party Flowers: This bouquet epitomizes seasonal and sustainable. It was designed for a bride who embraced those ideals and loved the palette and texture of late summer's bounty and glory. I loved the challenge of creating a piece without flower blooms to showcase nature's beauty in every season.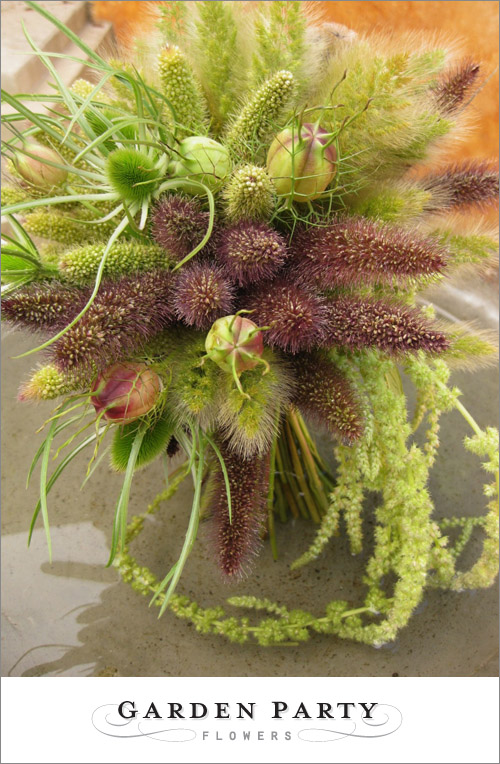 Isari: A romantic loose spring bouquet with blush roses, anemones, poppies, trailing jasmine vines, pieris, ranunculus, dusty miller foliages and scented geranium bound with pale nude silk ribbon.

Photo by onelove photography

Kathy Wright & Co.: Composite flowers unto themselves are not anything new. Since I was a very young floral designer, I have been pulling the petals off poor unsuspecting blooms, and making them into larger than life specimens. I love the new and unusual shapes and textures they take on in their newly enlarged state, and find that I get the most amazing responses from my clients as they truly have never seen anything like it before.
Composite flowers are time consuming and also can wear on your patience, as each individual petal must be put into position. But the end result is pretty cool, and for some brides, it is the perfect solution to finding a unique statement to compliment their beautiful wedding dress! This composite rose was crafted from the petals of a white Anastasia rose.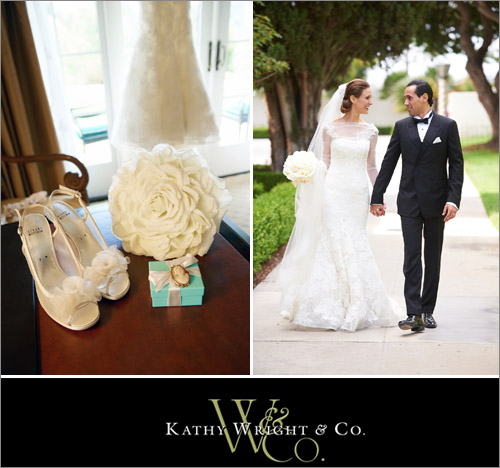 Photo by Barnett Photographics

Krista Jon: I love the simplicity and subtle edginess of the color fade. We did quite a few ombré bouquets this year, but this peach one maintained such an elegant and soft feel with a slight nod to the unexpected…I also happen to adore the bride on a personal level, so you can imagine the love that was put into each bloom for this entire wedding.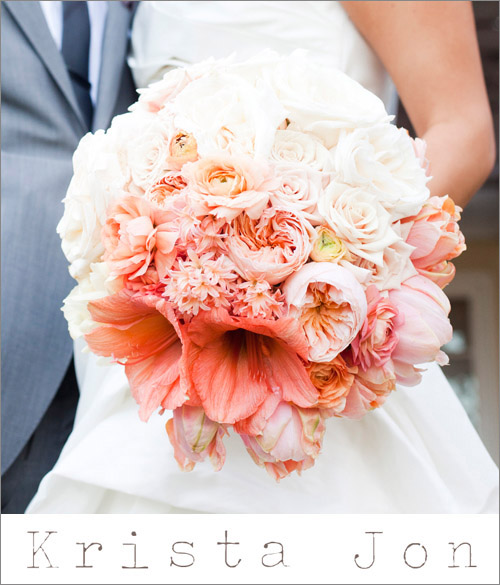 Photo by Paula Luna

Peony & Plum: This romantic bouquet had all the classic English flowers…garden roses, delphinium, Queen Anne's lace, and ranunculus. The end result was feminine and so summery!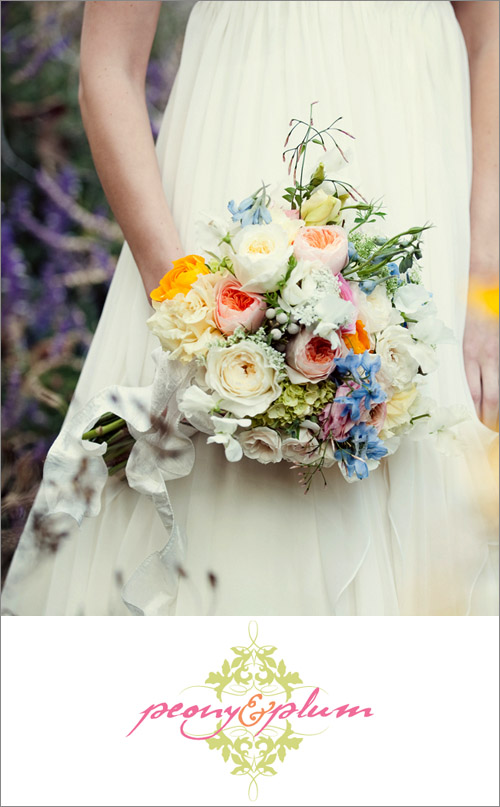 Photo by Love Life Studios

tic-tock: An uncommon, yet signature tic-tock bouquet featuring intricate work, blended seamlessly with a mixture of soft, pastel florals and embellished with sparkling details.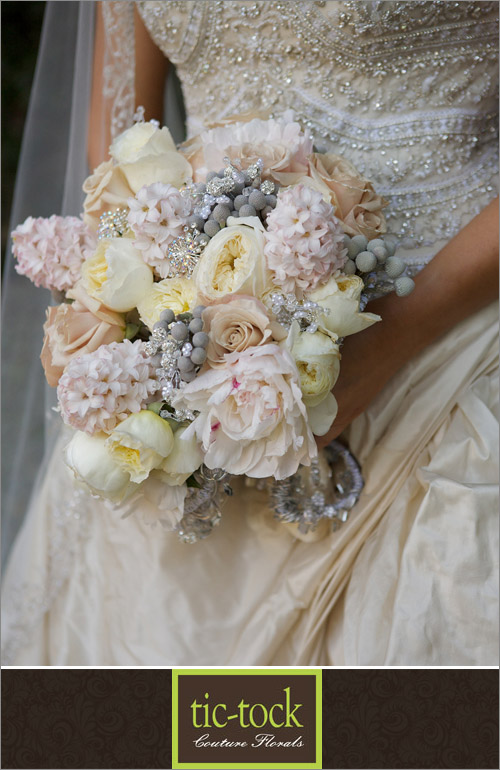 Photo by Kris Kan

Willow & Bloom: Ashley and Chad are New Yorkers with southern roots that were planning a pacific northwest wedding. We loved incorporating flowers and foliage in Ashley's bouquet that reflected each of these locations. We used elegant white roses and callas (so chic New York!), southern magnolia foliage, and northwest thistles and blackberry.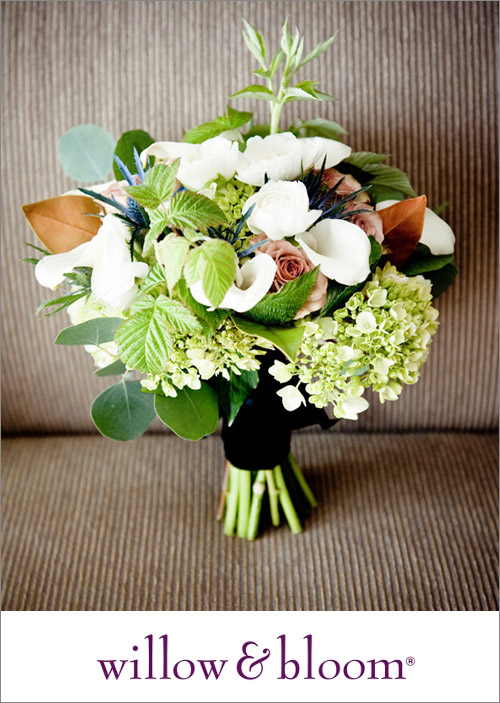 Photo by Laurel McConnell Photography

Wisteria Lane: I love this bouquet because it is unusual – the raw cotton and the dried pods juxtaposed next to the frilly garden rose are a striking combination!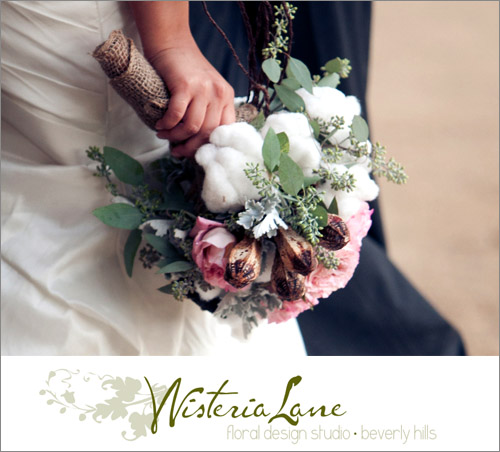 Woodland Flowers: This is a bridal bouquet from a spring wedding that we did this year that incorporated some our favorite flowers: black-centered anemones, pink peonies, ranunculus and tulips. We also loved the owl timepiece the bride Kate chose for her bouquet handle that represented her steam punk theme.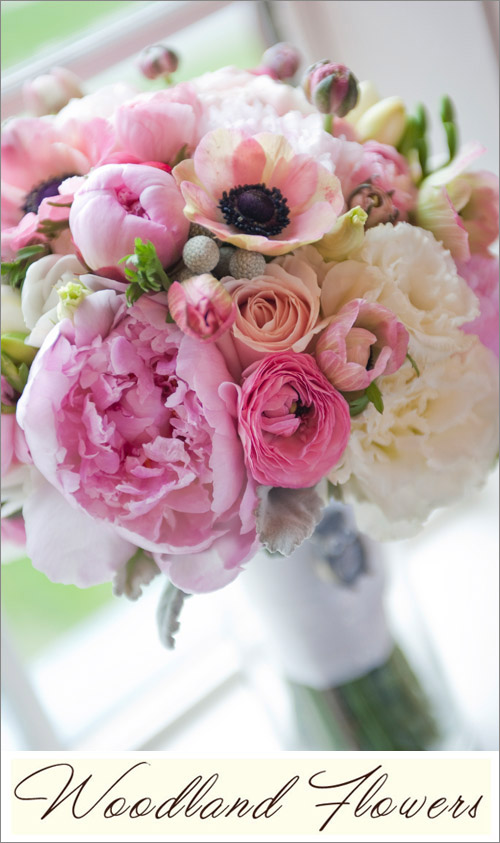 Photo by Christopher Gendron Photography

So much loveliness! A huge thanks to our member florists for sharing their work with us. And for more floral inspiration, visit our image gallery where you can browse through flowers from real weddings and even search them by color.