Editor's Note: The combination of vintage sweetness and modern edge makes Jen and Clive's San Francisco City Hall wedding, photographed by Paco and Betty, simply irresistible! A favorite of 2012 for sure!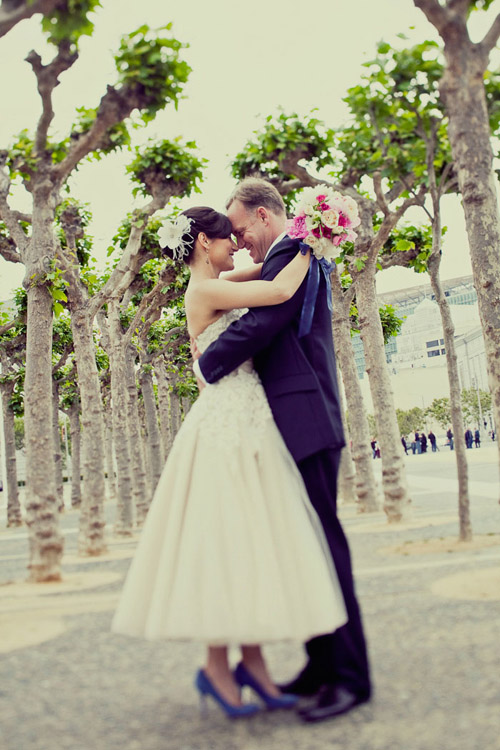 The Couple: Jen and Clive
The Wedding: 6.23.11 – City Hall San Francisco, CA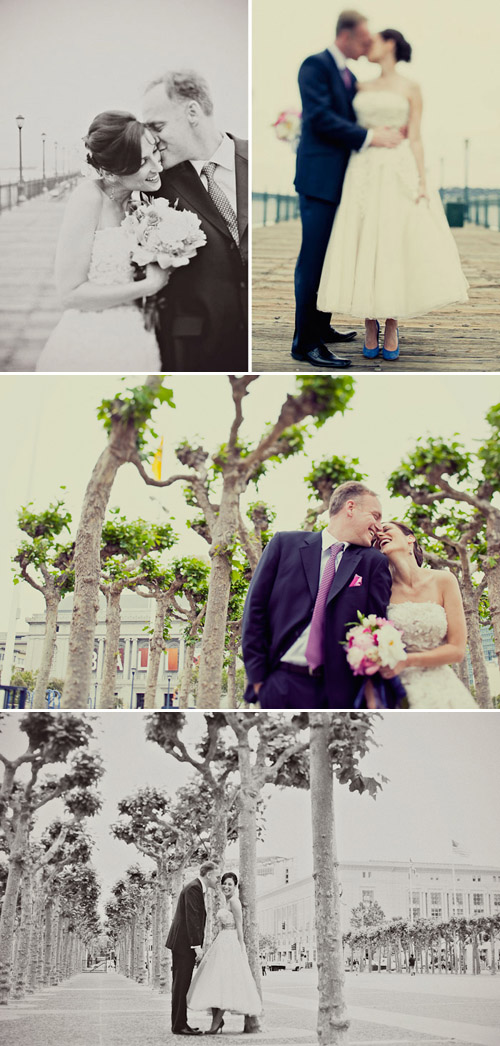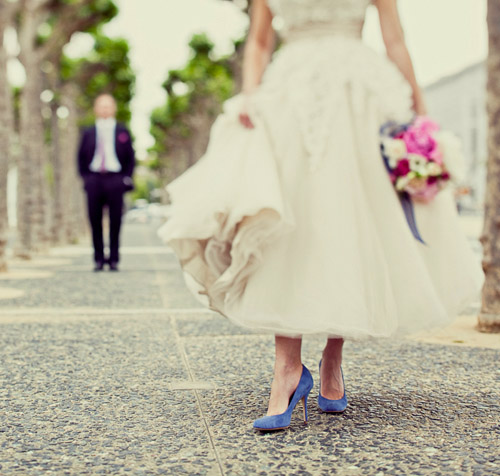 What were the top three priorities for you in planning your wedding? Intimacy, we wanted to be able to spend quality time with everyone invited. Extending the event beyond one day, making it a full weekend for the primarily out of town guests (adding a big rehearsal dinner, pub night and cable car tour of the city). Incorporating the timelessness and romance of San Francisco.
What wedding traditions or cultural traditions did you incorporated into your wedding and what did they mean to you? We wanted the ceremony to reflect us, with a fun, sweet, and whimsical feeling, so we worked together to write every word of the ceremony with our officiant.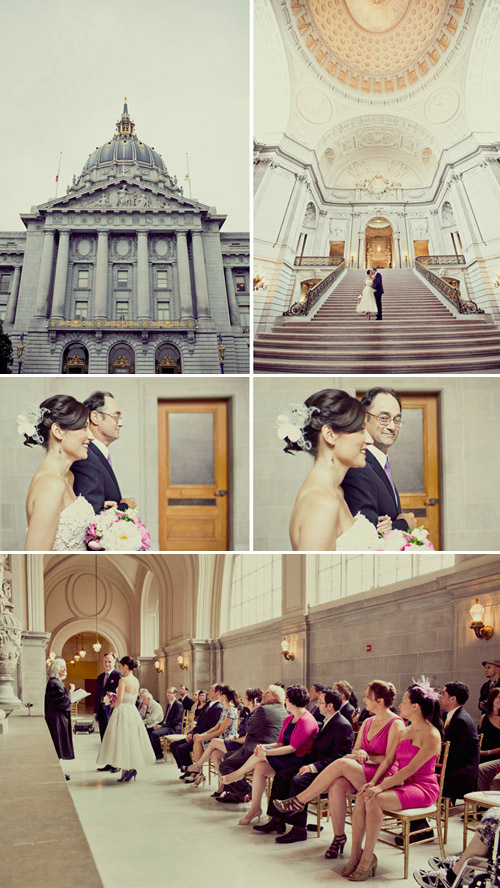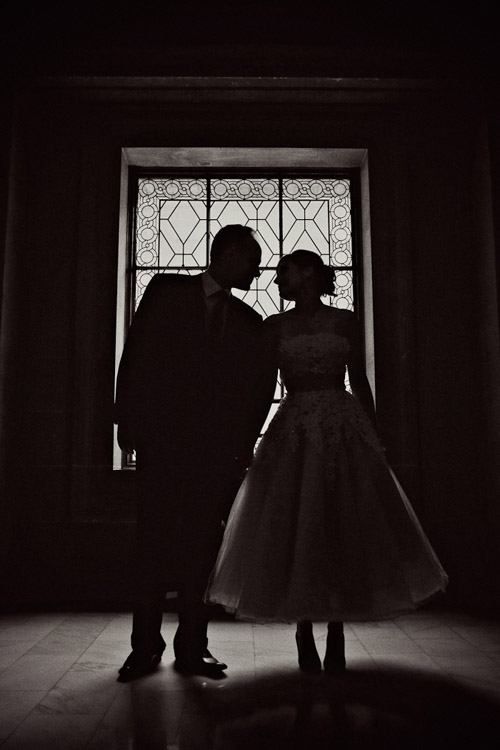 Were there any places where you broke the rules in your wedding planning? Why and how did you do that? We spent a little less than six months planning the weekend. Im a conference manager so I have enough event planning experience to pull things together pretty quickly. It was still hectic! Especially when Clive was on a crazy four week business trip in the middle of it. We managed to arrange Skype calls with vendors while Clive was eight or nine time zones away. The best rule we broke was scheduling the main event on Friday during lunch. It made everything so much easier to schedule and less expensive.
What was your biggest wedding planning success? We managed to get some great photos in City Hall, especially on the rotunda as passersby and kids on a tour looked on and cheered. The happiness was infectious throughout the day, where we saw people who we never thought would meet tossing back drinks and dancing together. It was amazing to see everyone in one place from California, Missouri, New York, Washington, New Zealand and the UK.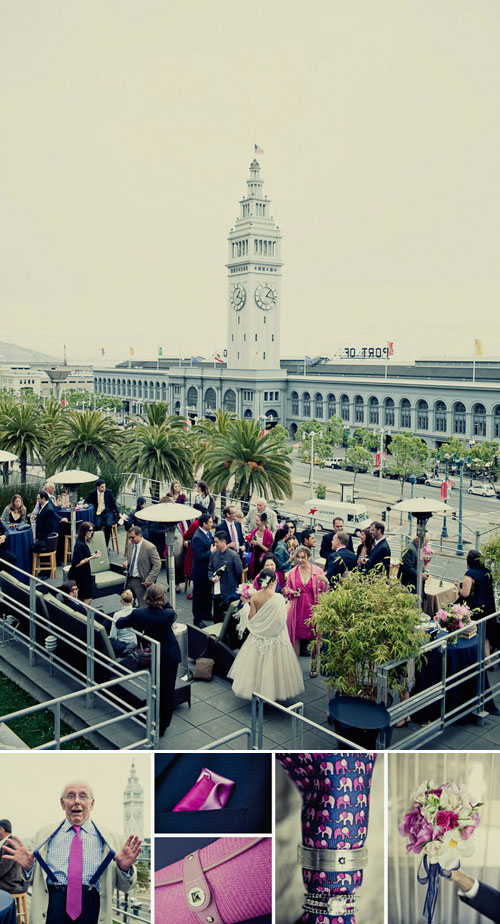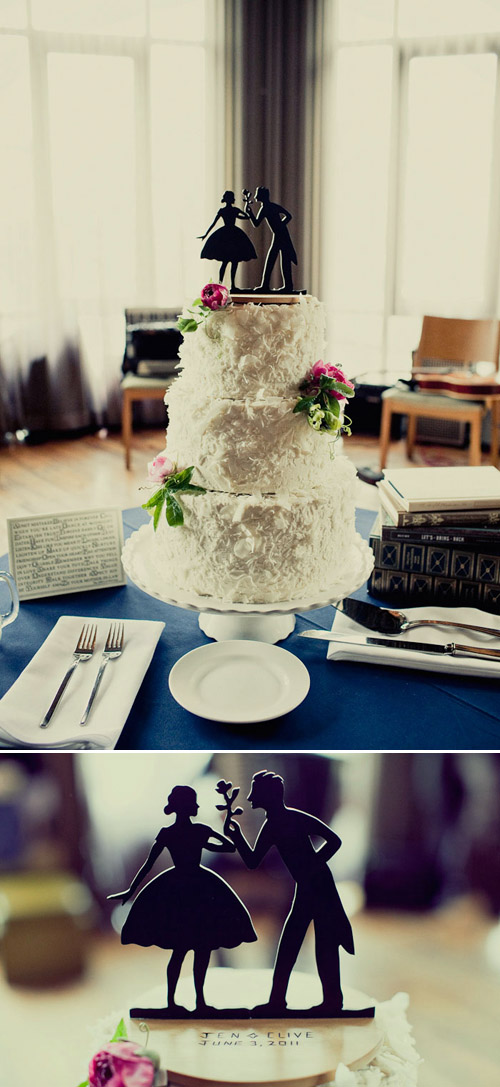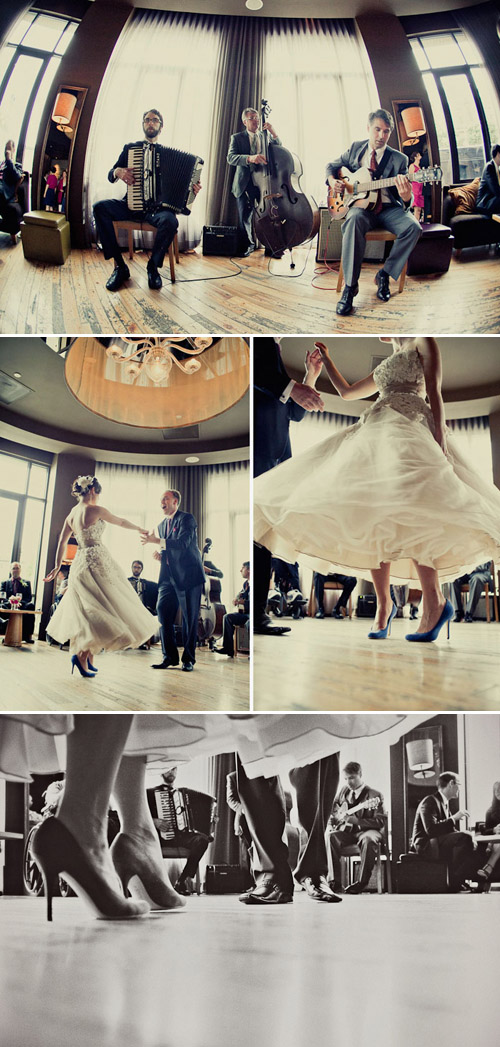 What was the most important thing that you learned through the wedding planning process and what would you tell other brides-to-be? Trust your own opinion. There are so many options out there; its completely overwhelming. Everyone has their own vision so it was tough to make any decisions. Once Clive and I focused on the most important things that we really, really liked we started to feel better about each decision. Then it all started to fall into place.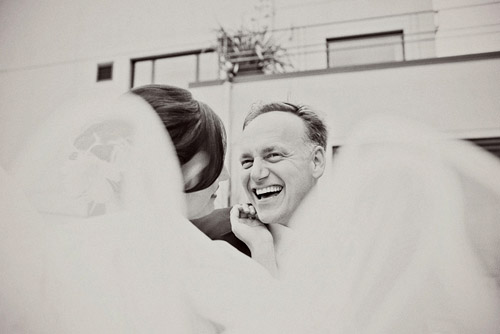 The Wedding Team:
Photographer: Paco and Betty
Event Planner: The Bride
Ceremony Venue: City Hall in San Francisco
Reception Venue: Lunch at Americano
Officiant: Lili Goodman Freitas
Invitation Designer: Hyegraph Invitations & Calligraphy
Florist: Joseph Andrade Floral
Wedding cake topper: Woodswise on Etsy.com
Wedding Cake: Pinkie's Bakery
Wedding Dress: Paris Connection
Bridal Accessories: Shoes – Designed by bride's sister, Hair-piece- GlamItUp Toppers on Etsy.com
Bridemaid's Jewelry: Bride's friend, Maria Sandoval
Groom and Groomsmen Apparel and Accessories: Groom's suit- custom-made in Hong Kong; Ties- Thomas Pink
Hair Stylist: Michelle Stehle
Live Music: Gaucho Cypsy Jazz
Dance Instruction: Private lessons with Emily at Vima Dance Studio
Favors: Save on Crafts and Costco
Rings: San Francisco Diamond Exchange and Derco Jewelers
Thank you so much Clive and Jen for sharing your very personal and romantic weekend get-away with us!
Check out our Plan Your Wedding Hotlists to plan your own wedding in Seattle or Southern California!