Editor's Note: As part of our July "London Week" to celebrate the 2012 Summer Olympics, our brilliant Editor Alexa (also a professional florist herself) put together this beautiful post all about English garden flowers. It's so fun to see how these English wedding florists work their magic with the soft, natural colors and textures of their local bounty, and to learn from a floral expert like Lex.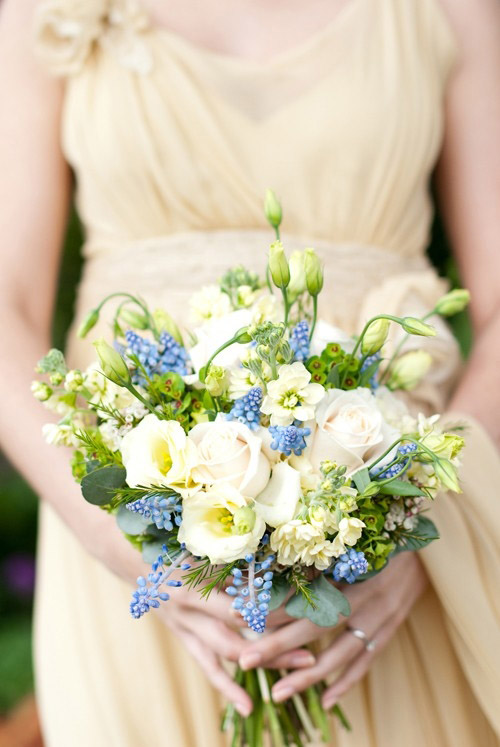 (Flowers by fairy nuff flowers; Photo by Fiona Kelly Wedding Photography)
Mention England to any gardener, and they will immediately go weak in the knees. The English climate produces over-the-top roses and luxurious greenery in the softest color palettes. Remember the beautiful blooms from the Royal Wedding? All grown right at home in England.
English garden inspired wedding arrangements have flowers that are arranged loosely, creating a natural, romantic look. Small, textural varieties of blossoms like veronica, sweet peas, and nigella (also whimsically known as "Love In A Mist") can be included along with the big, blowsy peonies and roses that are trademarks of English gardens. Fresh spring bulbs like grape hyacinth, narcissus, and lily-of-the-valley are often featured, and eucalyptus and waxflower are consistently used for their soft and fragrant greenery. The colors? Soft, antique, and almost like a watercolor painting. All of the gorgeous, lush wedding flowers we're featuring today were designed by English florists, inspired by the surrounding gardens.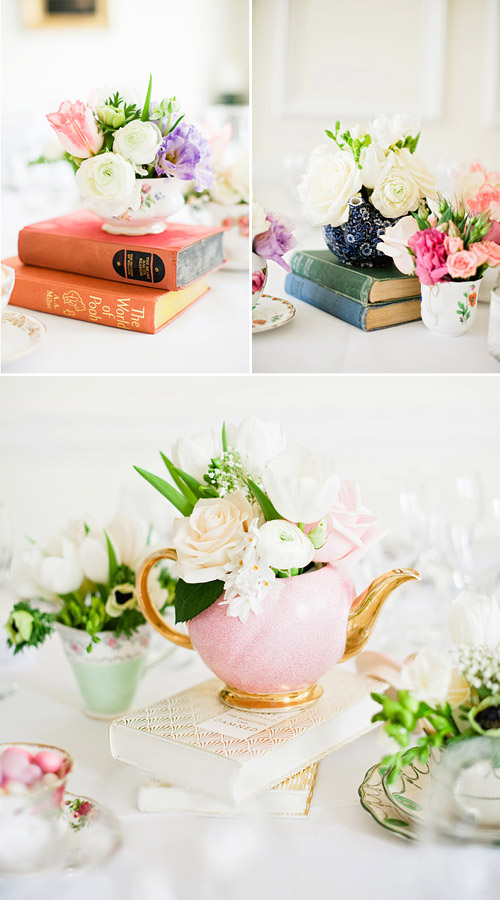 Photos by Dominique Bader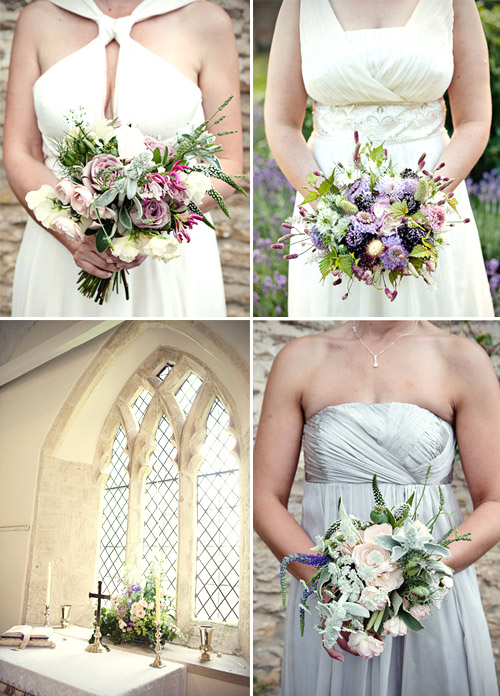 Photos by Marianne Taylor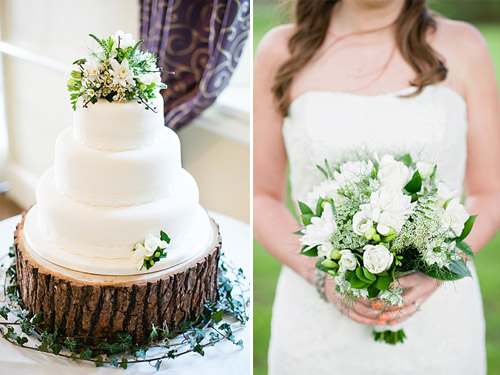 Photos by Dominique Bader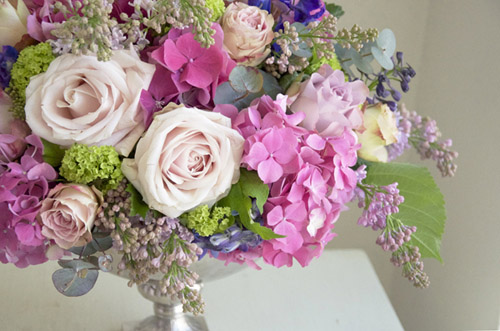 Floral design and photo by Green Parlour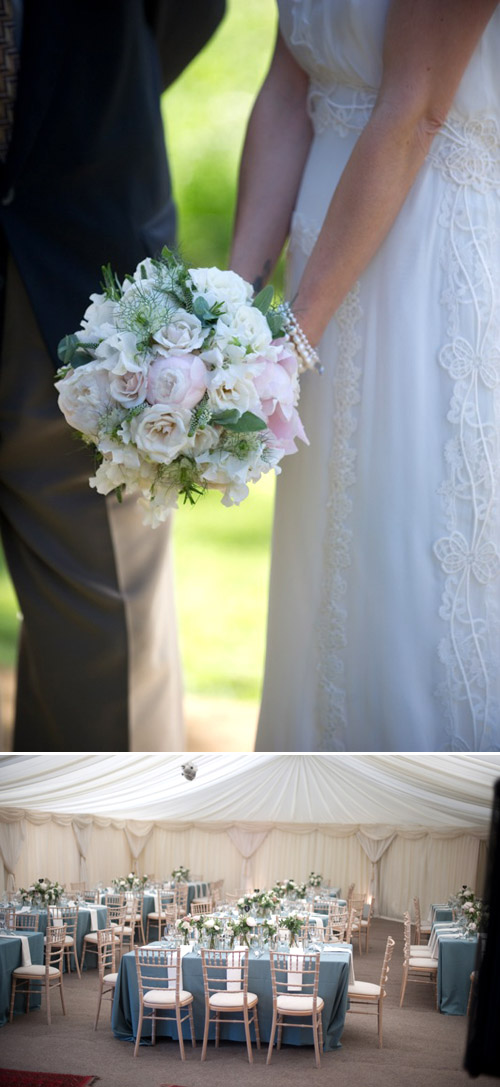 Floral design by Green Parlour, photos by Angus Thomas Photography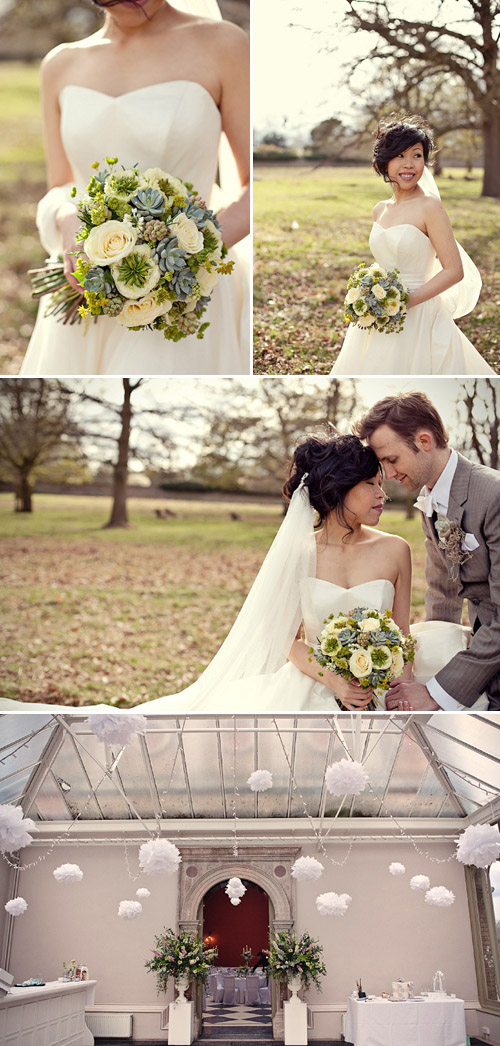 Flowers by fairy nuff flowers; Photos by Marianne Taylor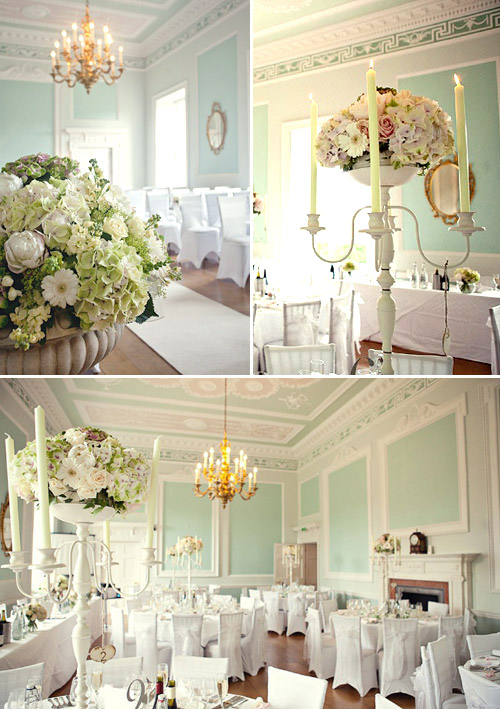 Floral design by Ashley Blooms; Photos by Marianne Taylor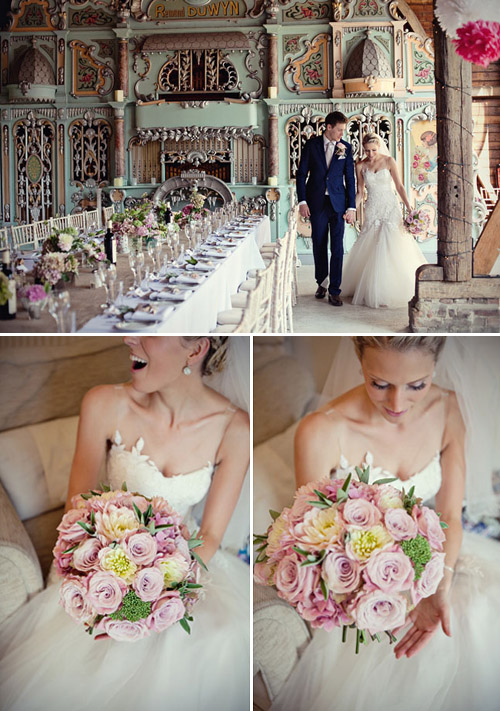 Flowers by Euphoric Flowers; Photos by Marianne Taylor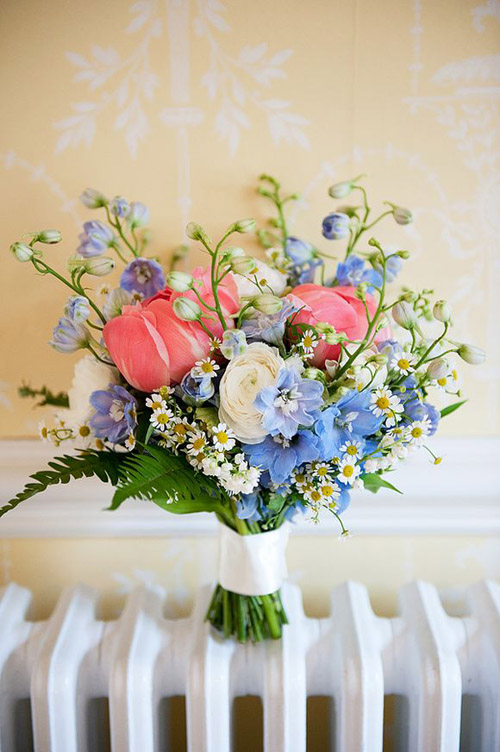 Bouquet by George Mackay Flowers, Photo by Dominique Bader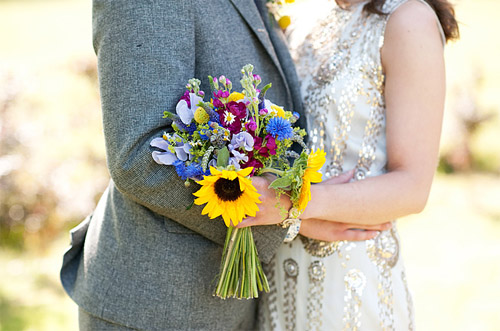 Photo by Dominique Bader
The prettiest of pretty! For more floral inspiration, be sure to visit the flower section of our image gallery!