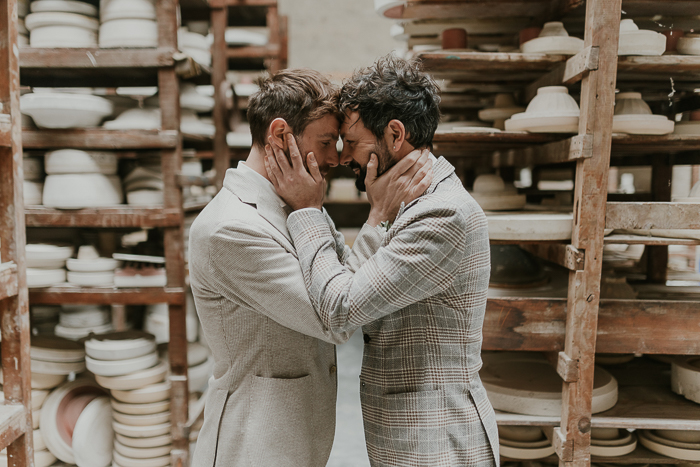 Although we're halfway through 2021 already, it doesn't seem like small weddings are going anywhere anytime soon. Especially since there's no need to sacrifice style or details, no matter how intimate the nuptials. This Open Dream ethereal wedding inspiration shoot put together by More Than Weddings utilized the former ceramic factory's infinite aisles of shelves as decor to create an airy aesthetic that's oh-so-dreamy.
We can't get enough of the romantic fairy lights draped over the shelves to create a ceremony backdrop while the white linens look truly heavenly. Thankfully Silvia Falcomer was there to capture the elegant details.
Rather than try to explain every carefully curated detail ourselves, we're going to let Christina Venturini of More Than Weddings explain her vision!
More Than Weddings On The Ethereal Wedding Inspiration Shoot
For a venue, we chose Open Dream, a former ceramic factory that was very popular in the 1980s. It has an industrial mood with a warm feel. The area where we shot–called "the museum"–is a surreal place. It has very high ceilings and concrete columned shelves with the molds used to create the ceramics. The light filtered by the skylights warmed the room.
Our intent, given the setting of the shoot, was to emphasize craftsmanship. For this reason, many details highlight this aspect. From the stationary–expertly crafted by a calligrapher–to the table plan cards placed inside the ceramics. Even the menu and the favor tags were in line with the event aesthetic.
Our couple–Andrea and Stefano–is a real couple in life. Working with a real couple made everything more realistic. We wanted to recreate an elopement and we succeeded, thanks to the presence of two friends of the couple and the celebrant.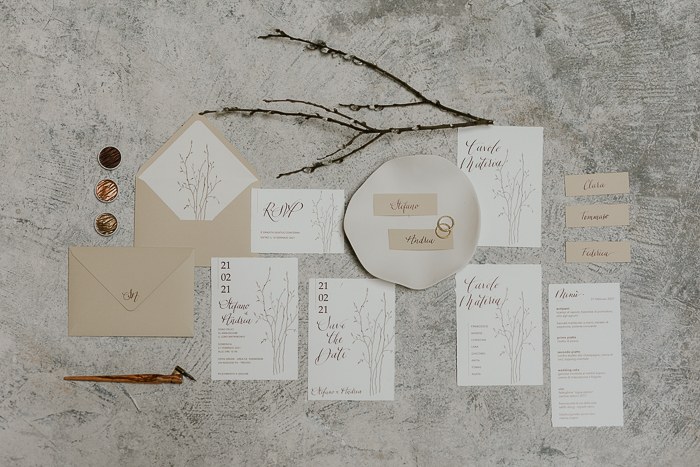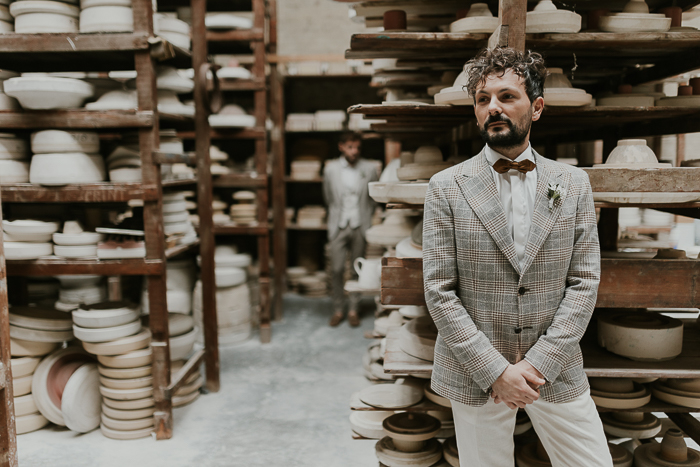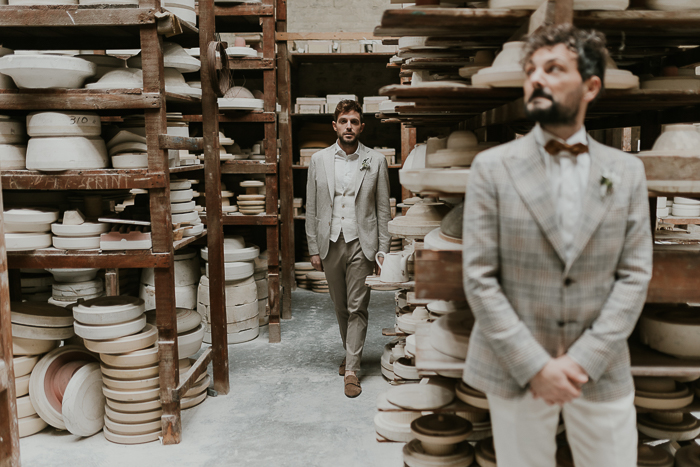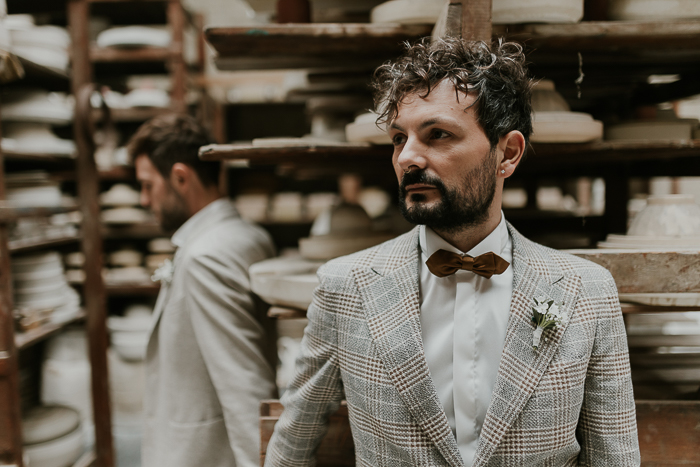 Shop similar suits and bowties: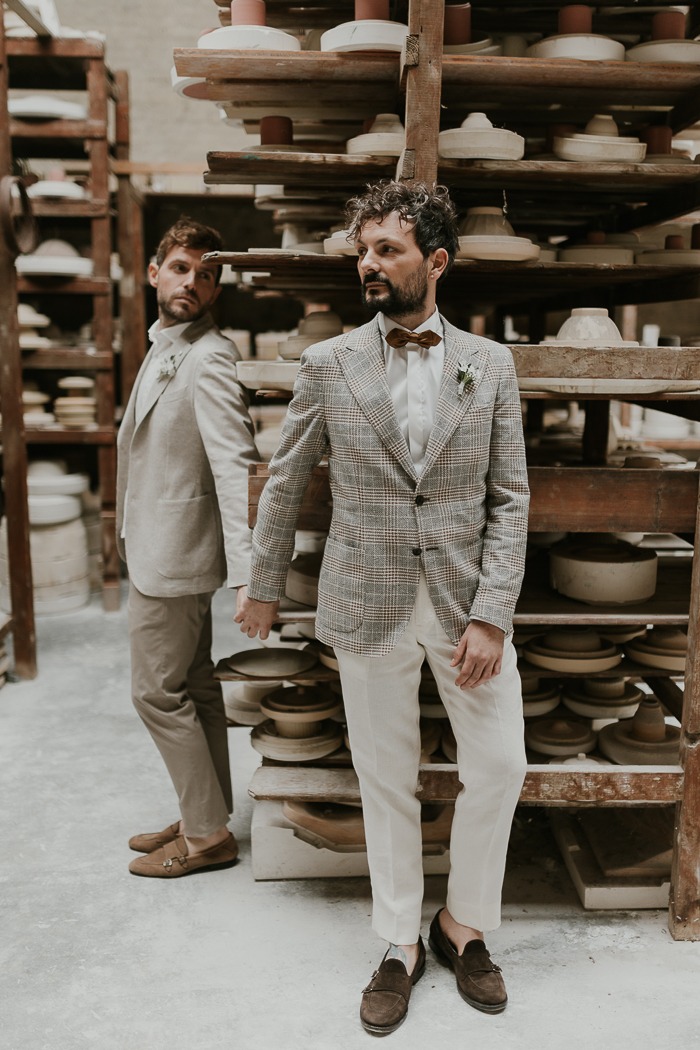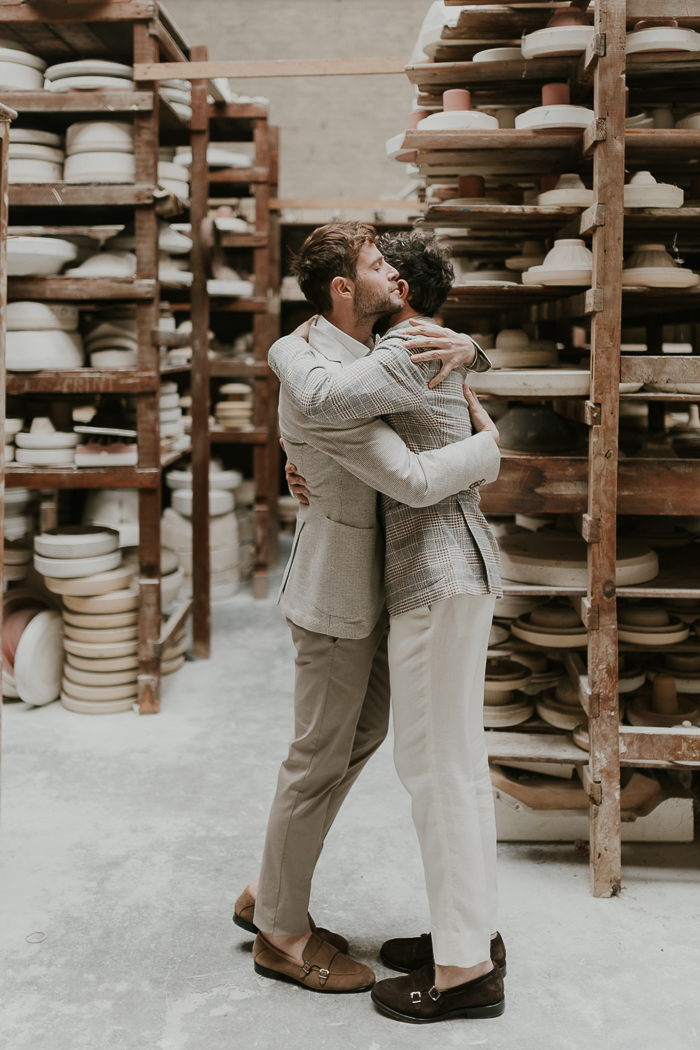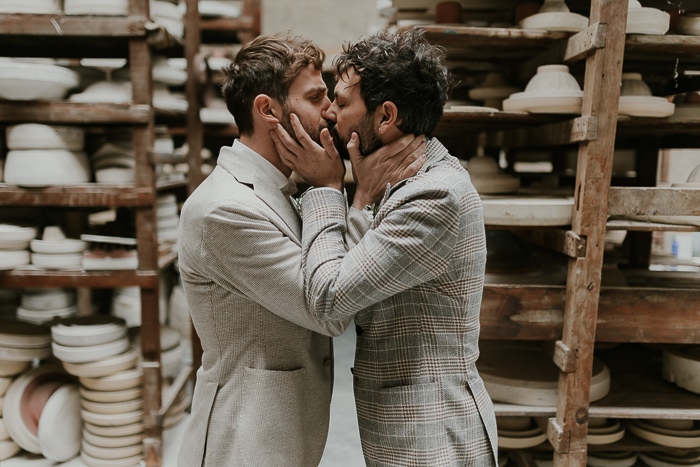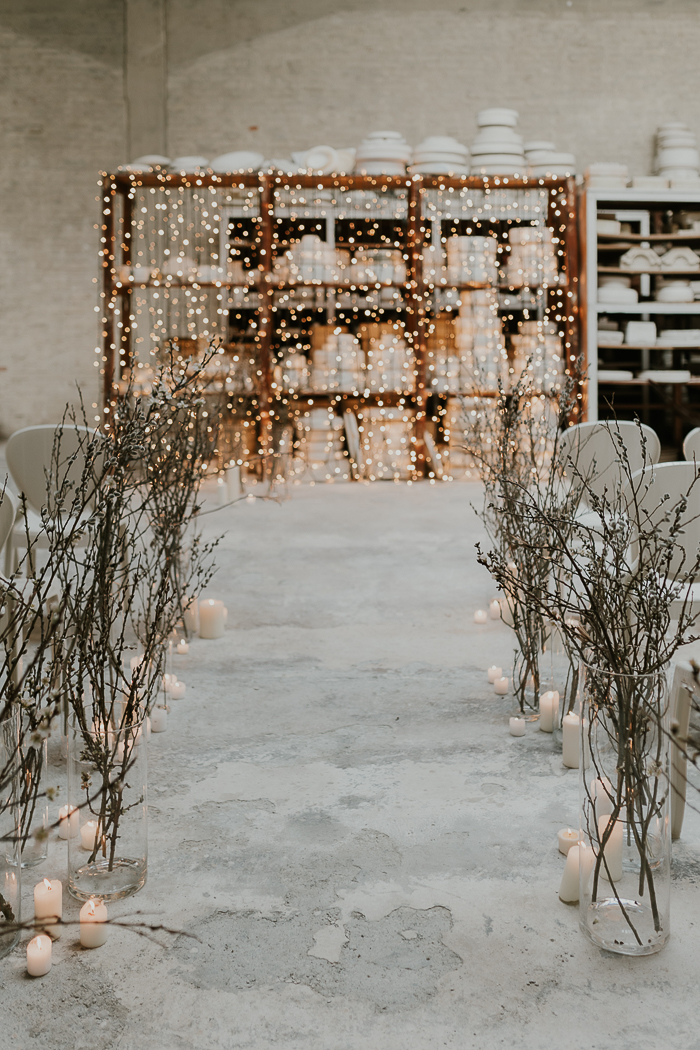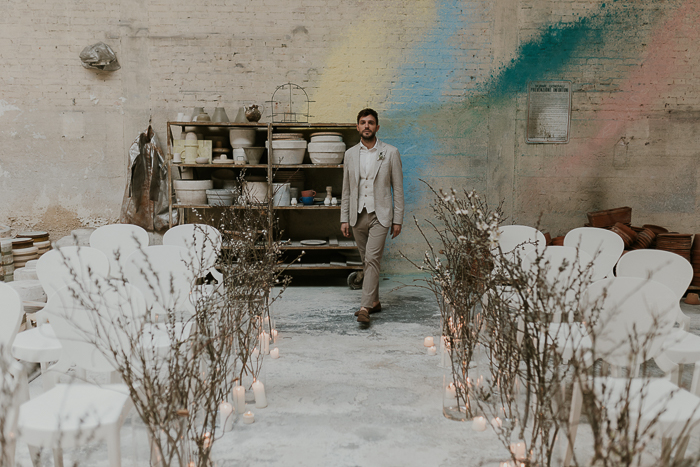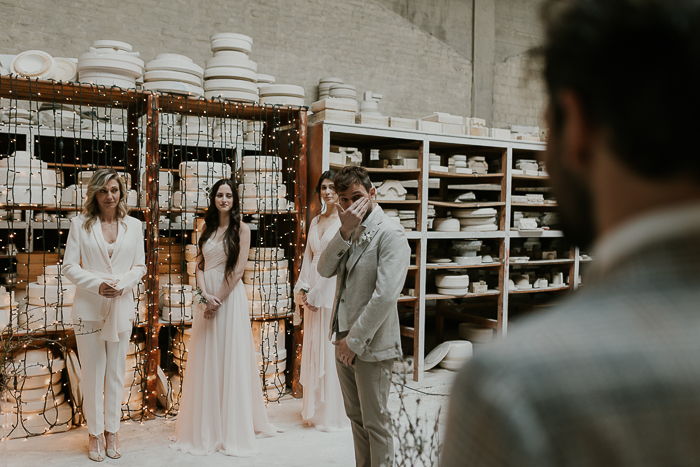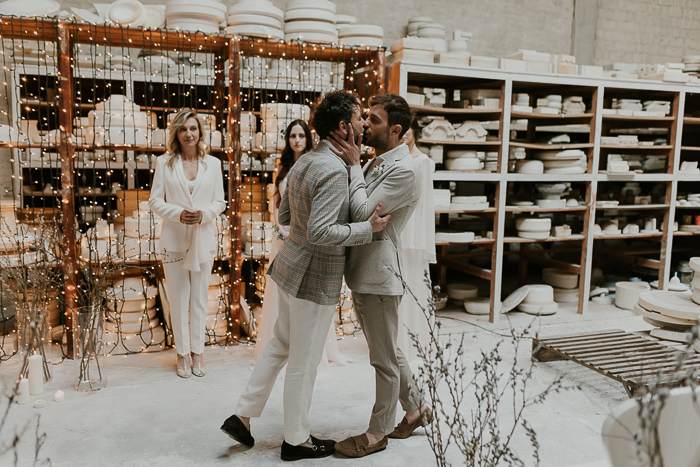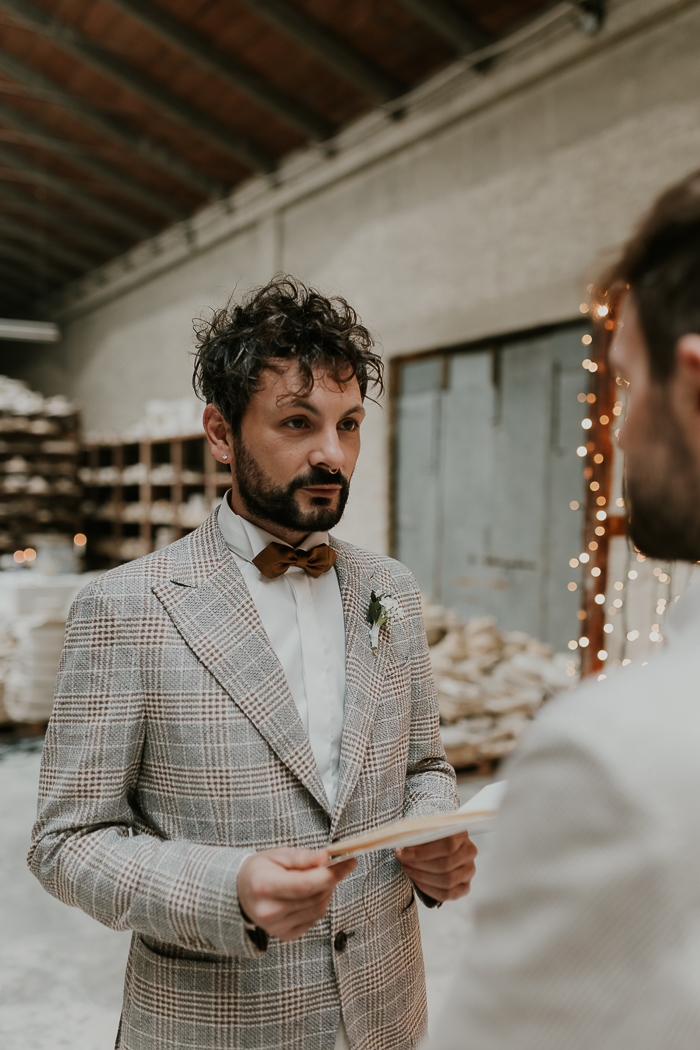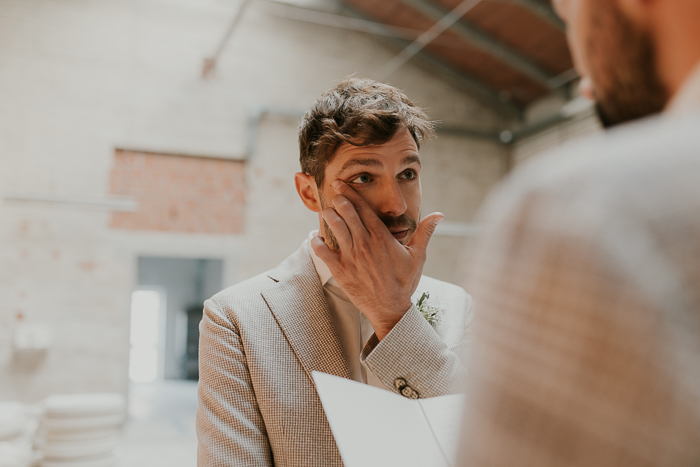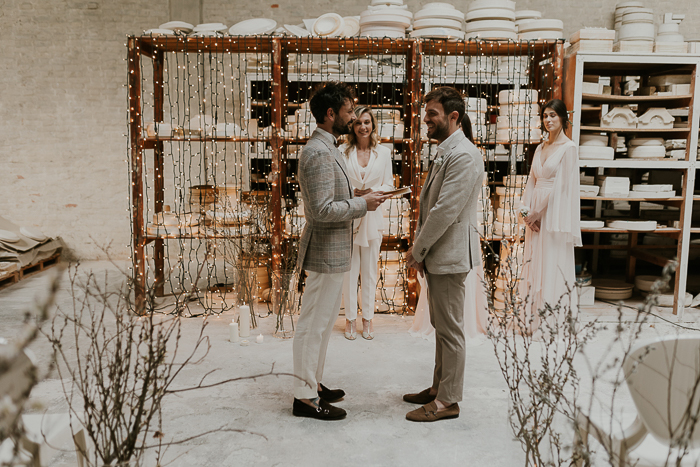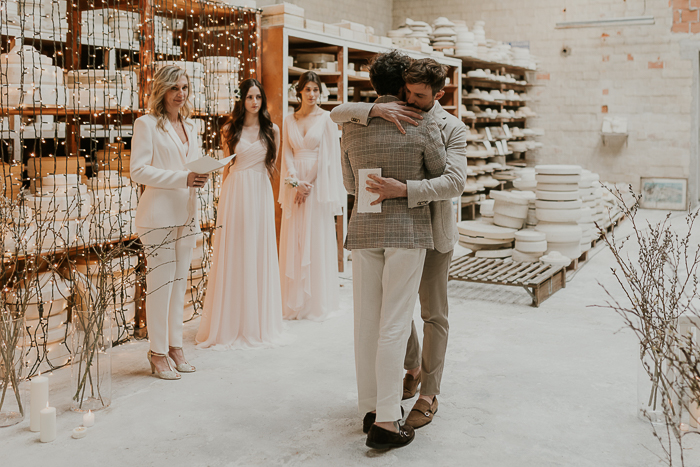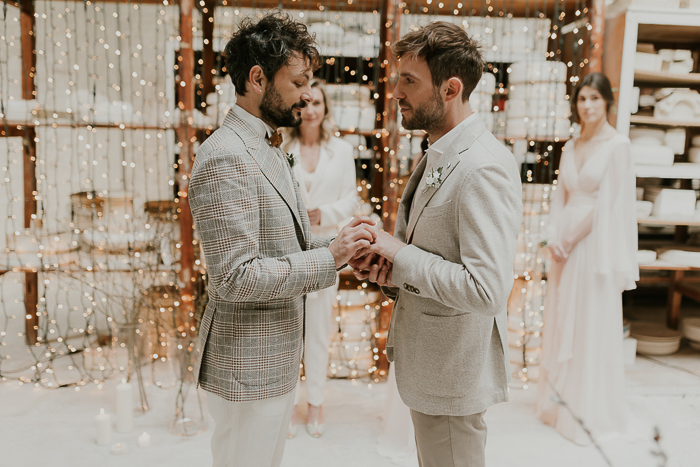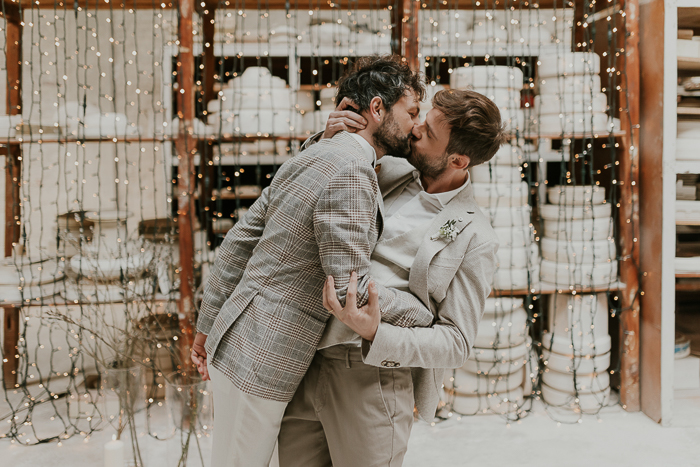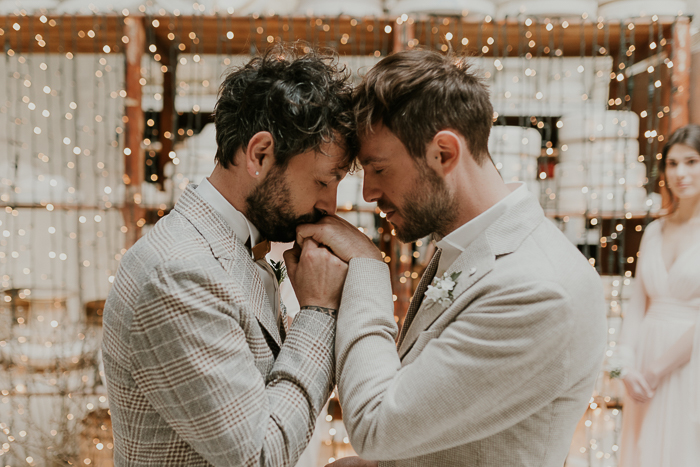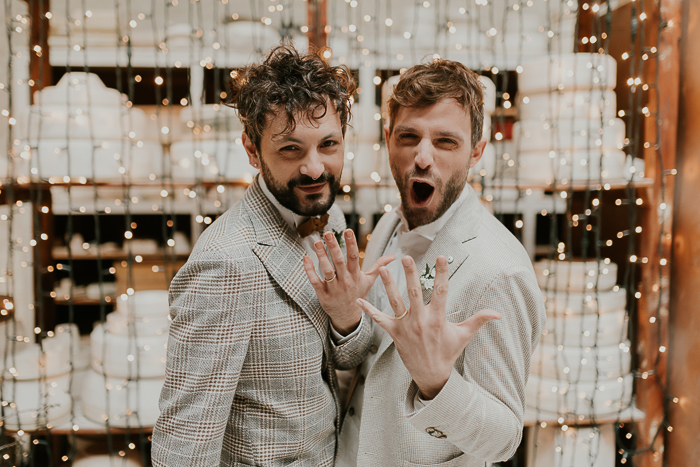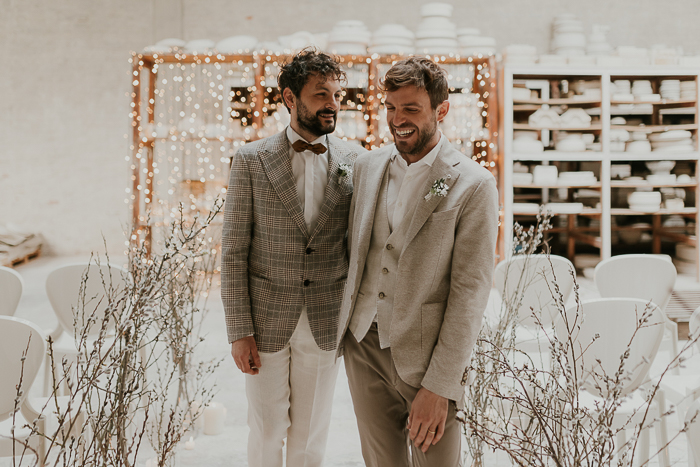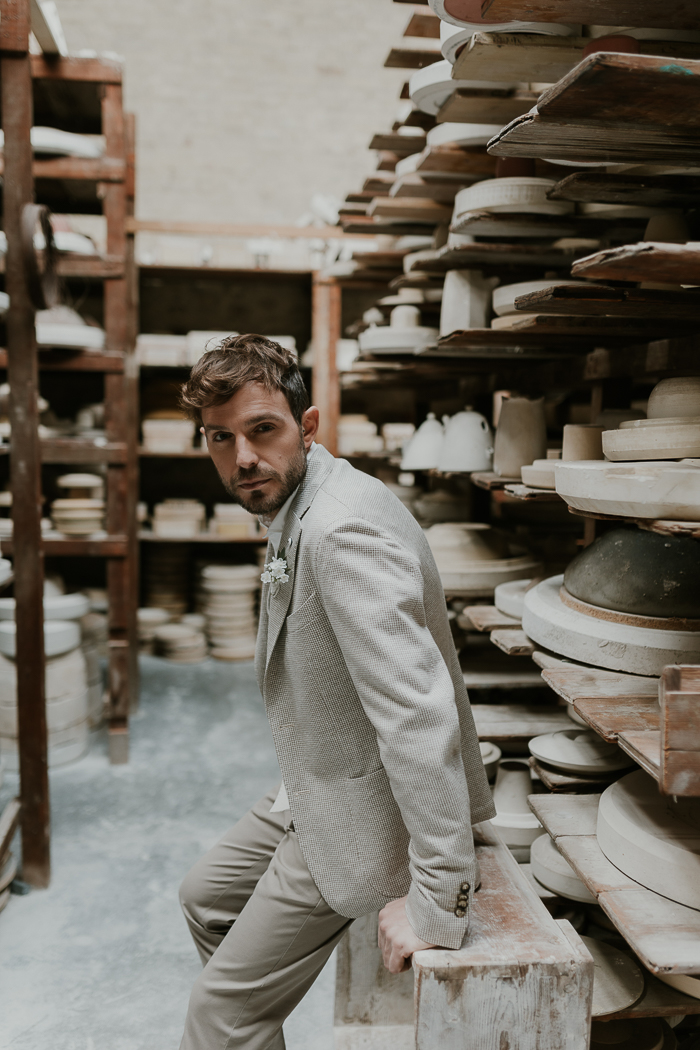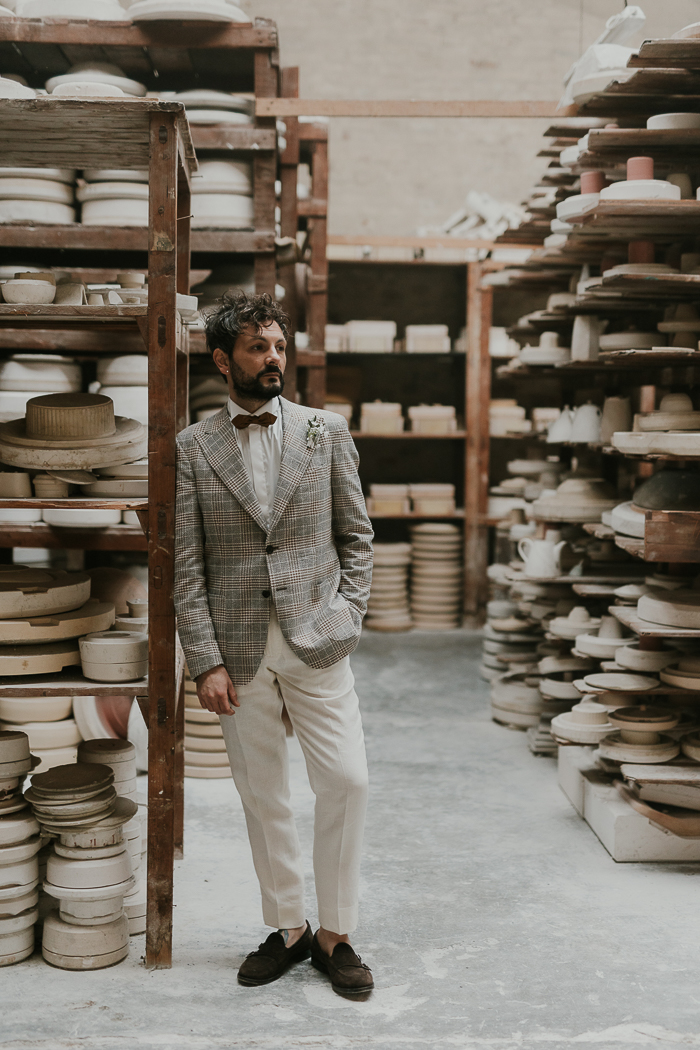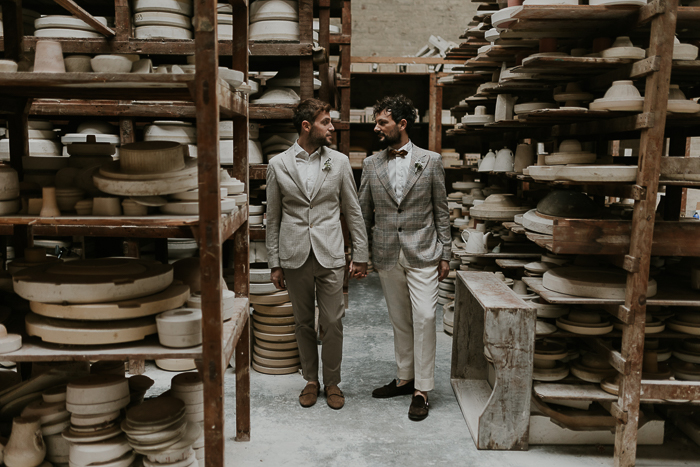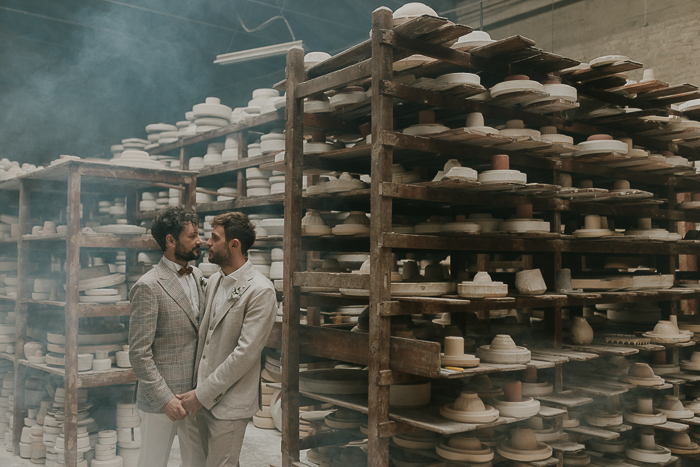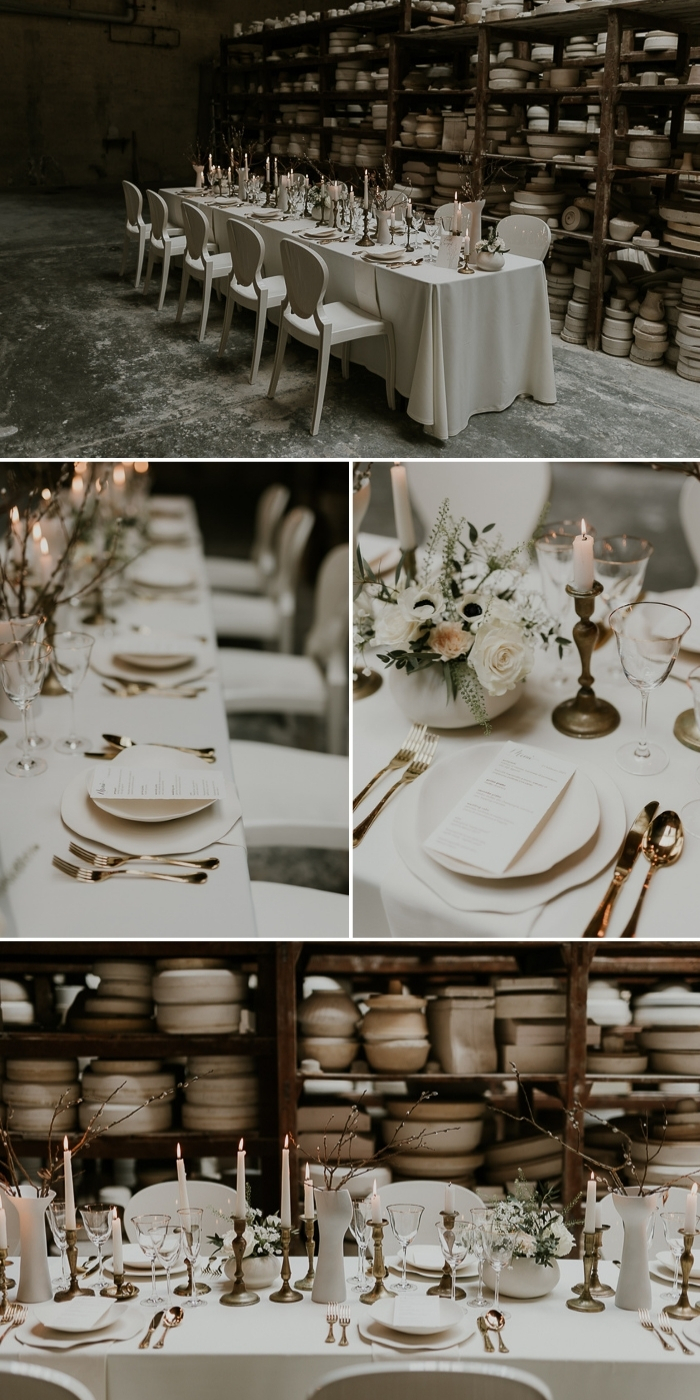 A Personalized Wedding Cake
The wedding cake was made by bringing back the text of the couple's vows from their real wedding. The cake topper was handmade by a decorator, using a golden iron wire. And the couple's initials completed it all.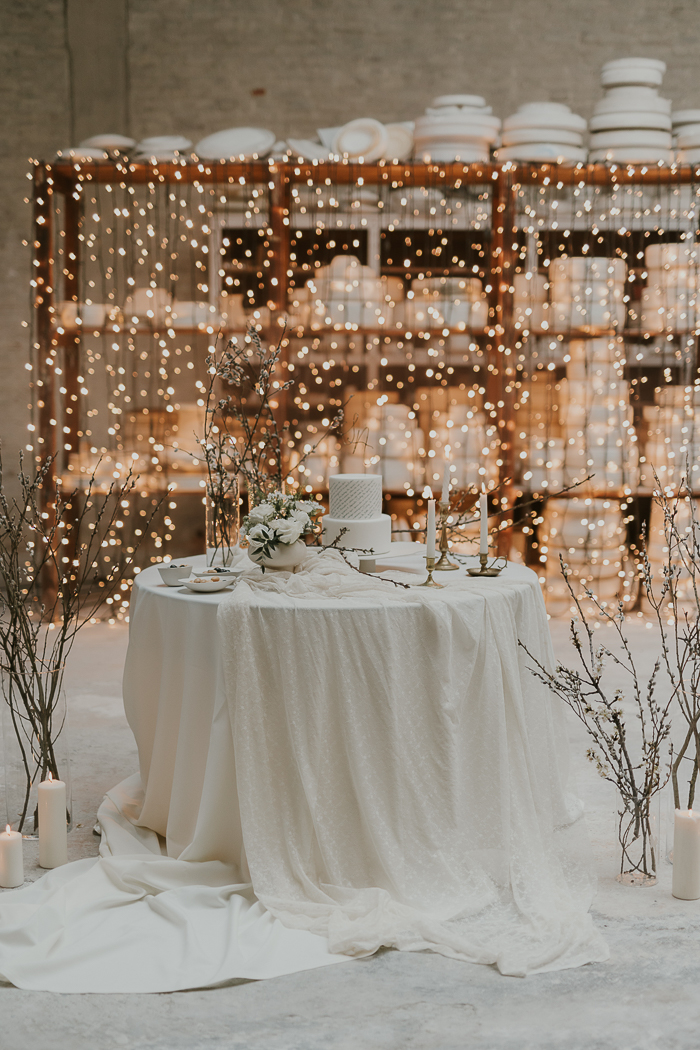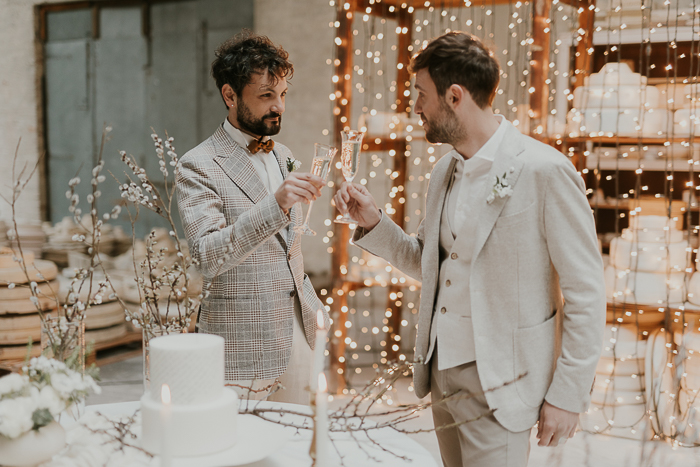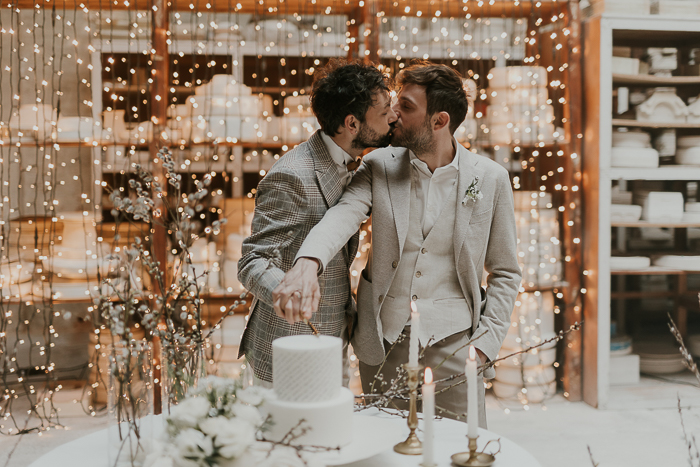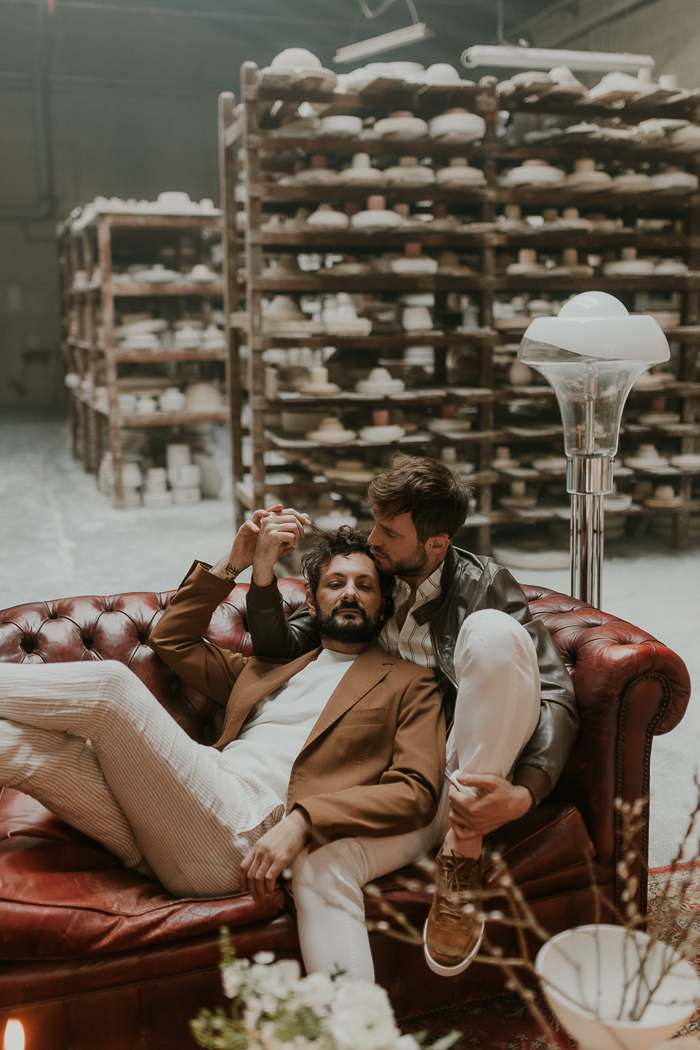 Thank you to More Than Weddings for sharing this ethereal wedding inspiration shoot with us, and thank you to Silvia Falcomer for capturing it. To make the most out of your own elopement, check out the ultimate elopement planning checklist!