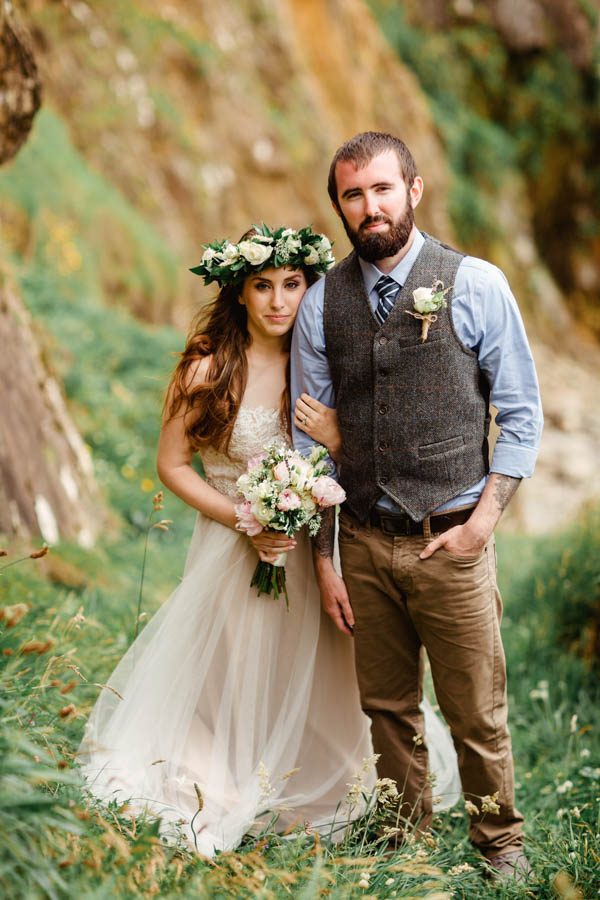 Barefoot and positively in love, Ariana said "I do" to Cody at Connor Pass in an intimate ceremony overlooking the cliff. Ariana wore a champagne BHLDN gown and a fresh floral crown by Sheehy's Flowers & Gifts, and it's clear Cody couldn't take his eyes off of his beautiful bride! Epic doesn't begin to describe the romantic moments and stellar views The Lous captured on Ariana and Cody's day.
The Couple:
Ariana and Cody
The Wedding:
Connor Pass, County Kerry, Ireland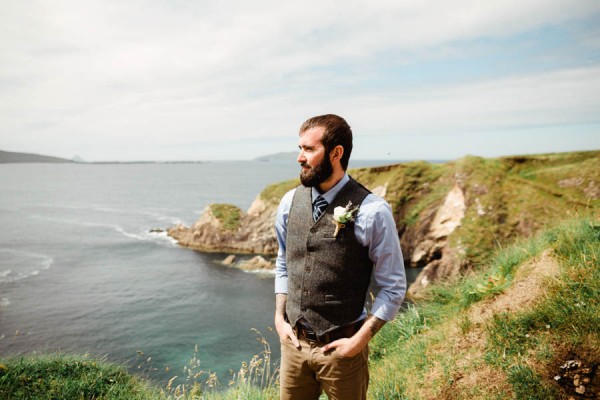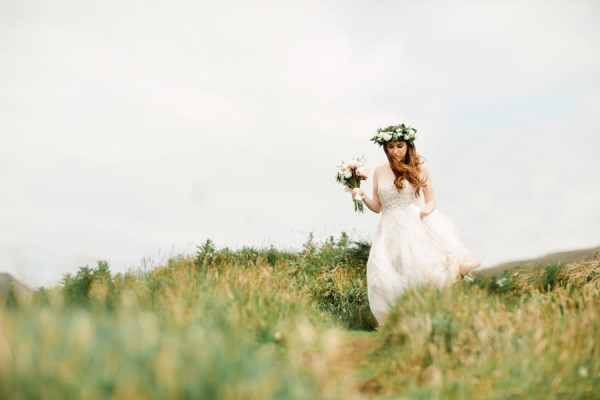 As hard as it is to choose one moment from the whole amazing day as our favorite, we both agree one moment that stands out is the first look. The excitement of seeing each other was so strong and powerful, magnified by the gorgeous backdrop of the Dingle coastline. Seeing Cody standing by the cliff's edge looking out into the ocean, I was excited and nervous all at once. In his anticipation and suspense, Cody describes each second of the time it took for me to reach him on the cliff's edge as seemingly lasting hours. And when I did finally make it to him and reached out to him to turn him around, all of the nerves and anticipation vanished to be replaced with utter joy and excitement of beginning our celebration of our love together that day.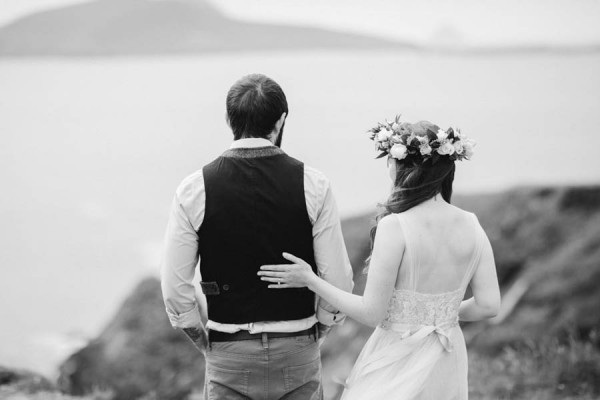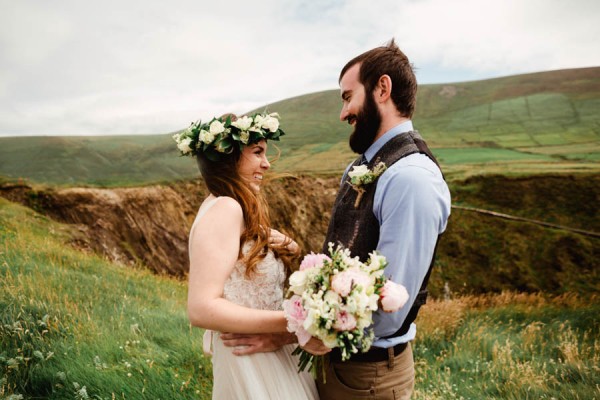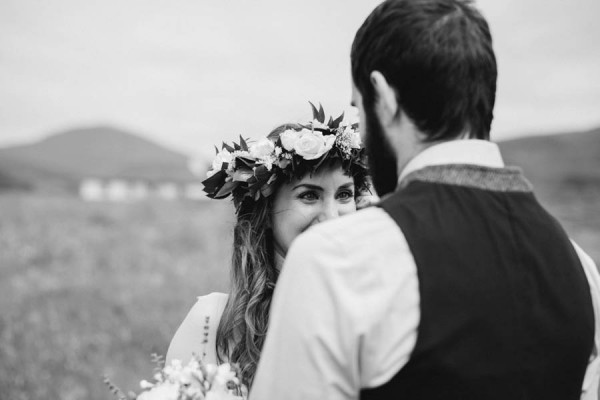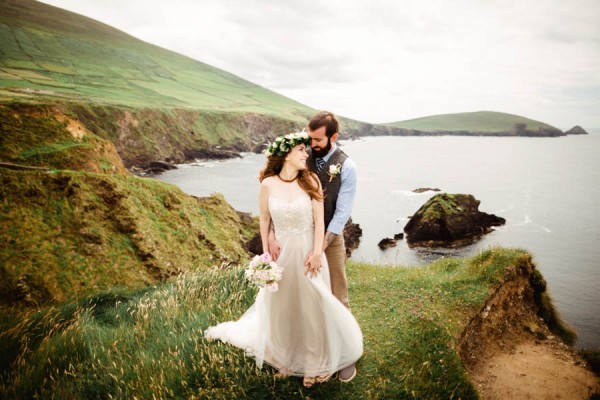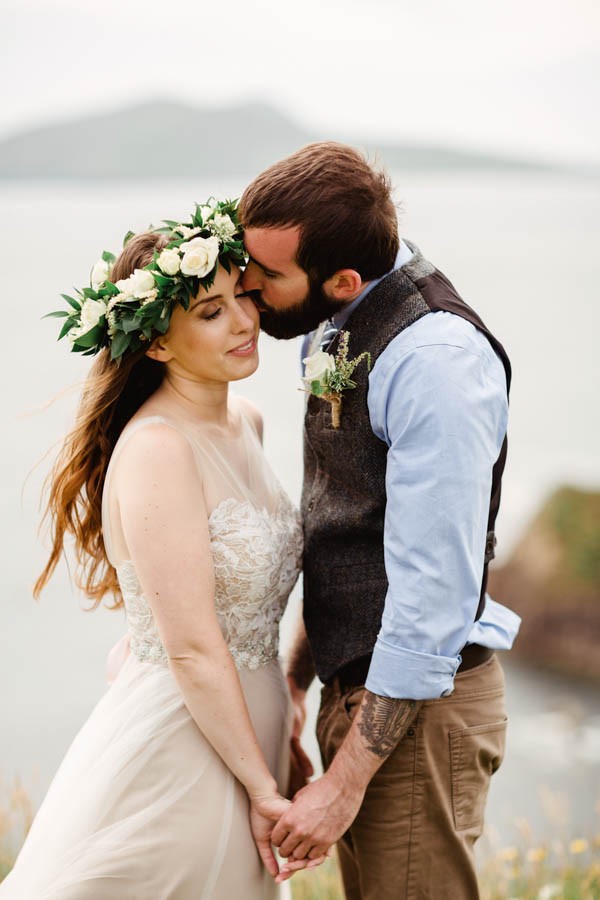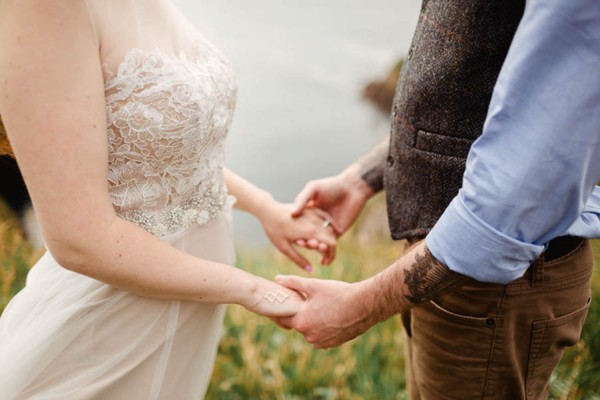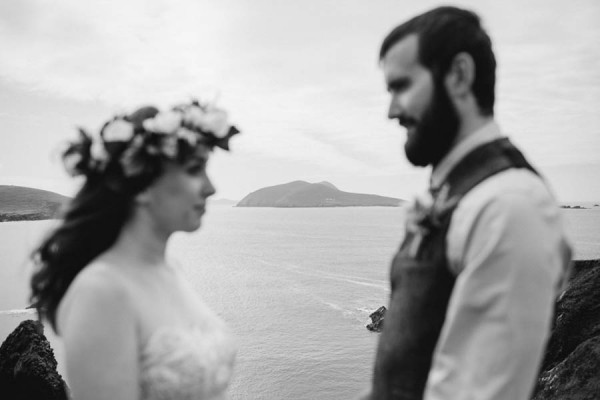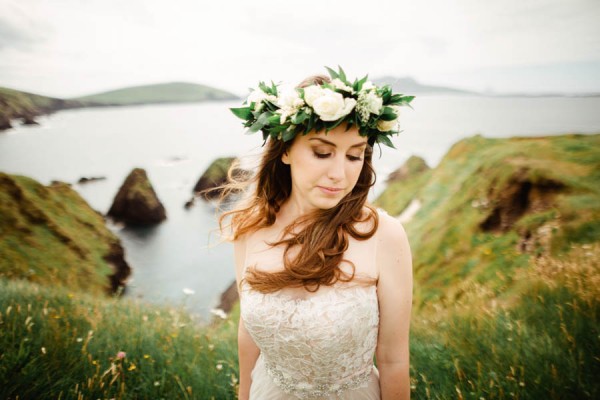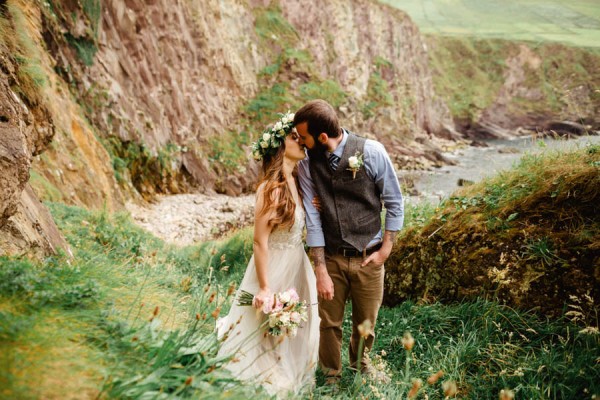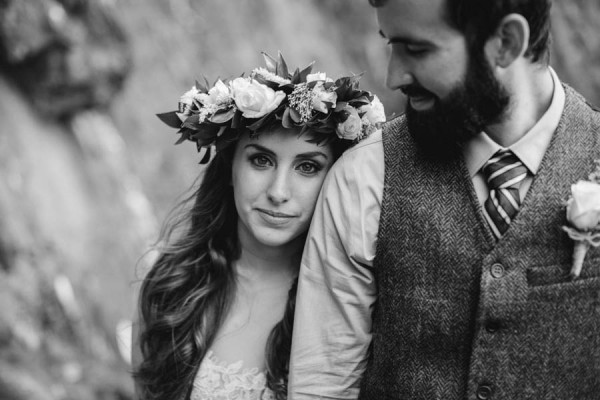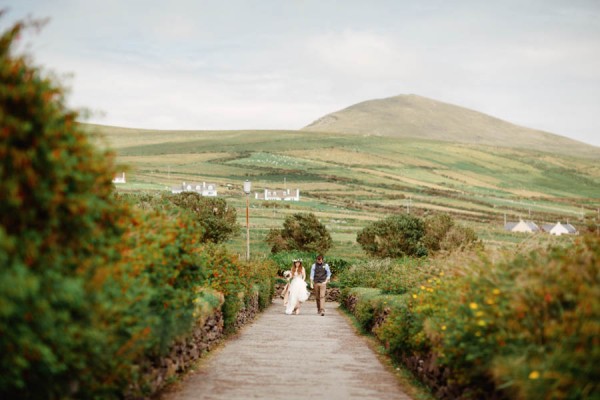 We both love nature and all things natural, so the themes I had running through my head when thinking of our wedding were boho, ethereal, nature, and romance. I loved the idea of a flowing dress, flowers in my hair, and bare feet, and Cody's tweed vest fit in seamlessly with this style. An elopement was perfect for us. We love the intimacy and romance it provides in its very nature. You are completely focused on your love for one another. We also knew we wanted to celebrate outside. Although we had to perform the legal bits of the ceremony inside, we spent as much of the day outside as possible (vows, hand fasting, photos, picnic). In our opinion, there could be no more beautiful decor than that which nature provided with the mountains of Connor's Pass or the cliff's at Dunquin Pier.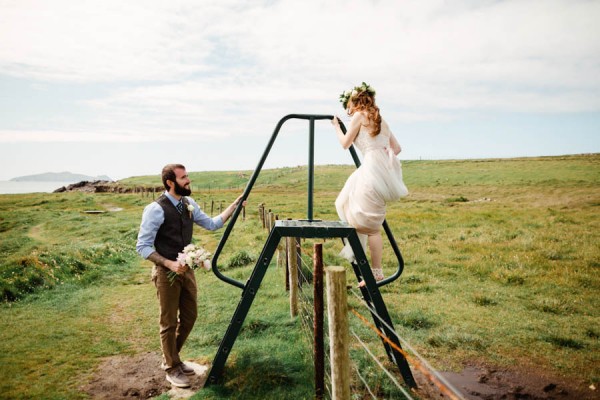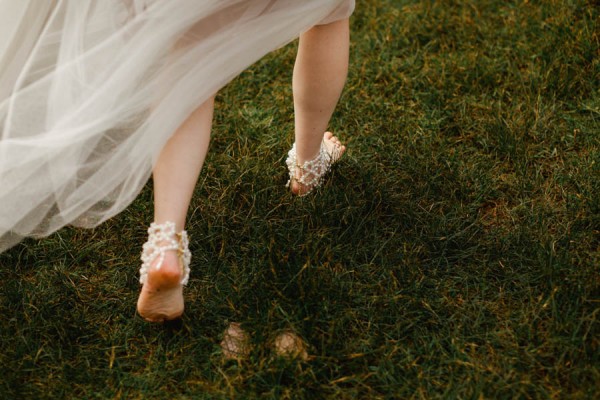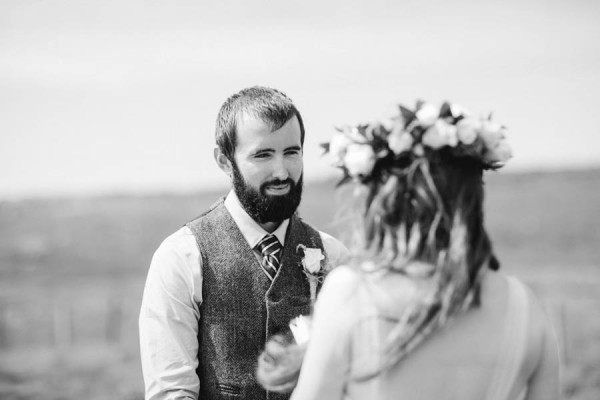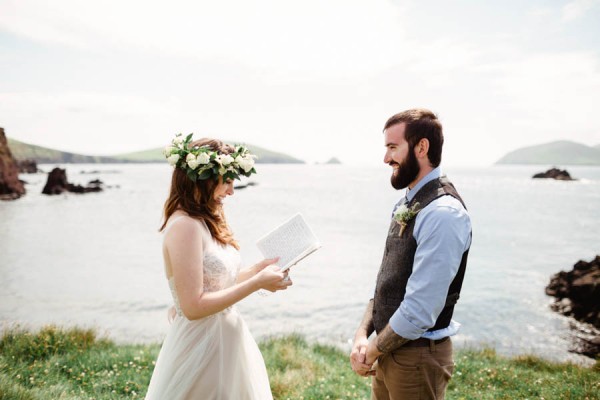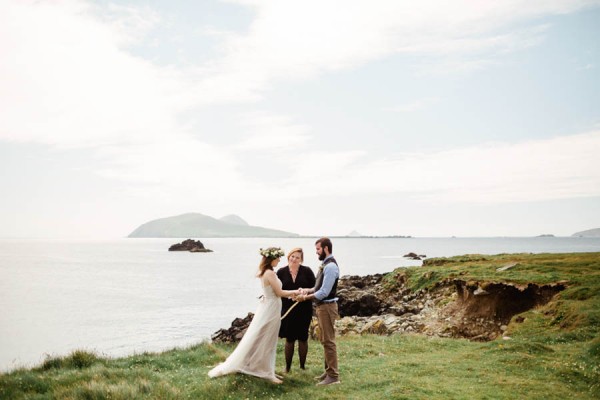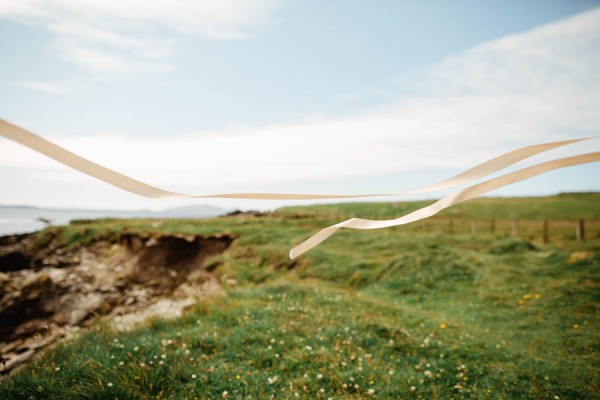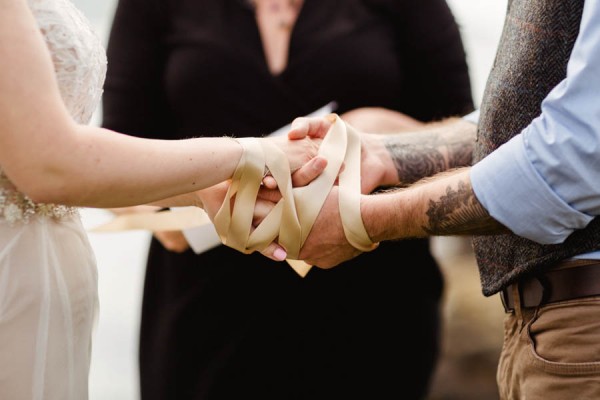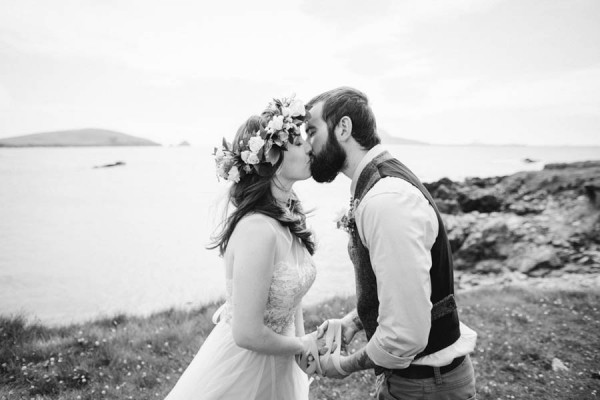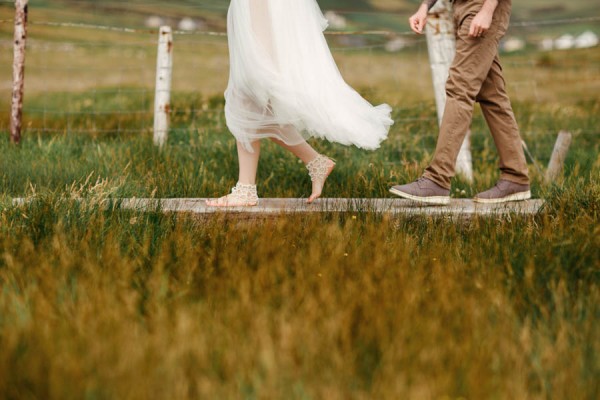 Our advice for newly engaged couples would be to make sure to put your love for each other as the main focus. This day is about the two of you and the love your have for one another. Also, make sure to follow your heart in deciding what you envision for the day. When we told people we were eloping, we got many different reactions, ranging from, "That sounds amazing!" to "Why?" or "Are you parents upset?" (Thankfully, our parents were very excited and supportive). People might not always understand why you are choosing a certain style of dress or venue, but if in your heart it's what you want, do it! I'm grateful every day that we eloped. Running away to a far off land to get married. What's more romantic than that?! Do what makes you happy!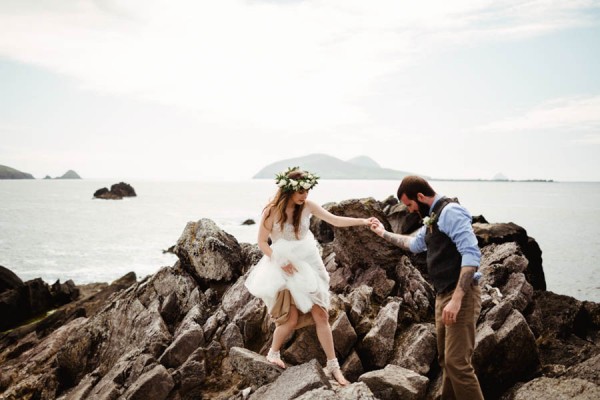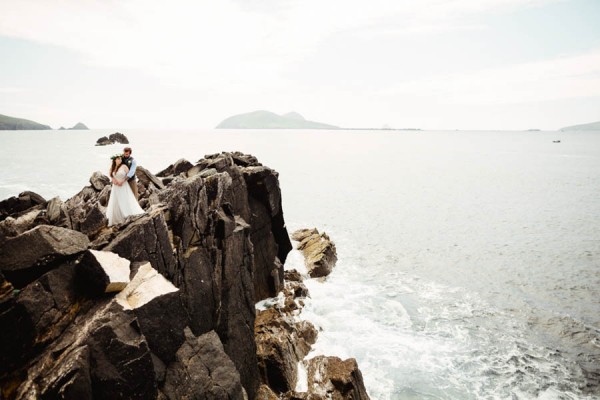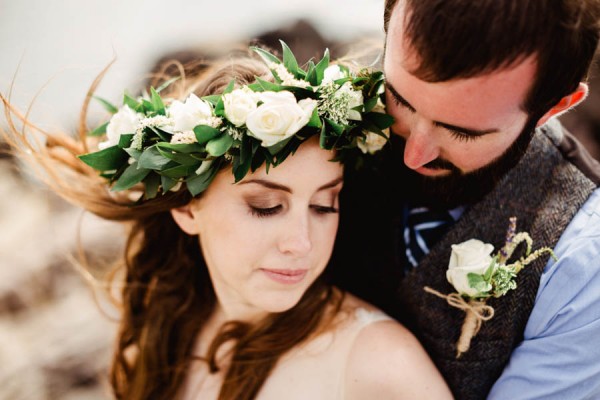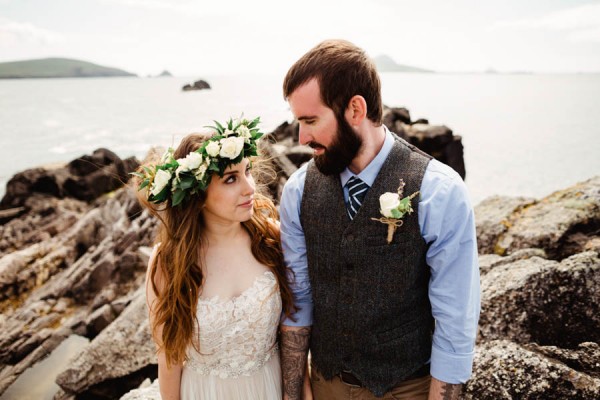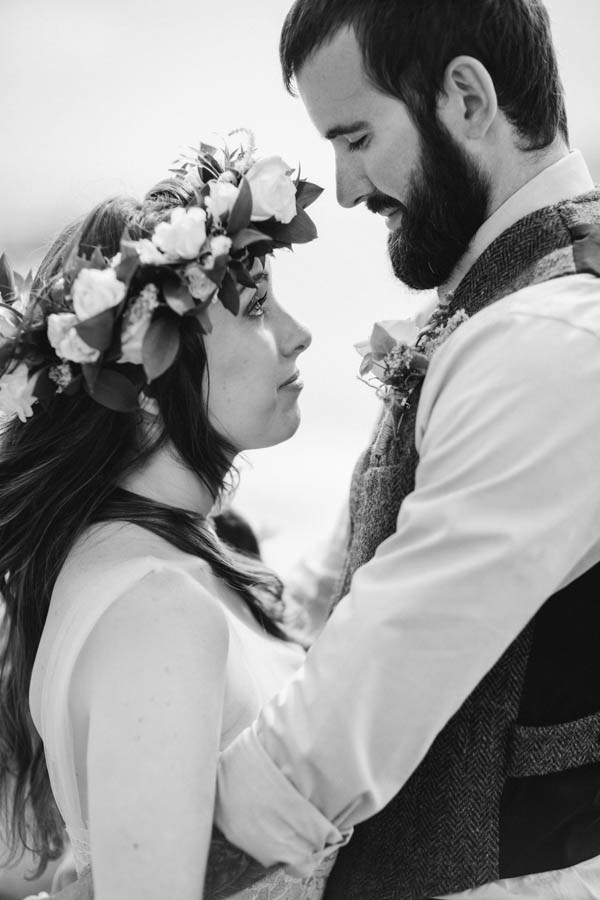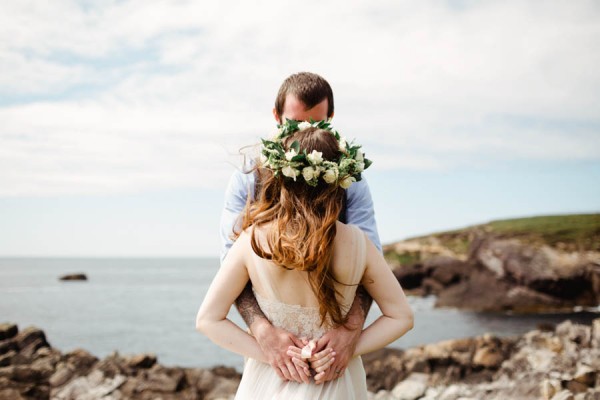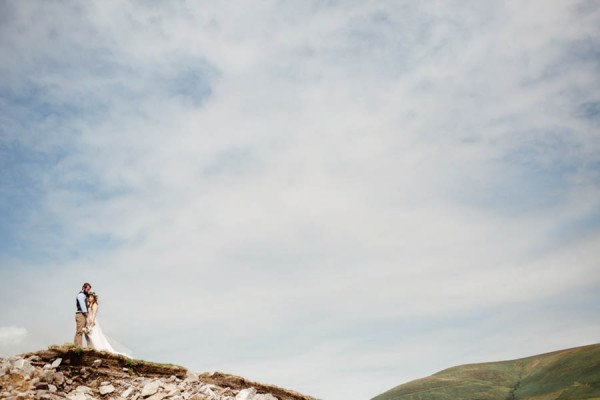 Working with The Lous was epic. They seemed as excited to shoot our wedding as we were, which makes you feel so special. They had picked out some extraordinary locations in Dingle for our wedding photos, and it was so much fun going from one location to another to create such a wide variety of amazing photographs from our elopement.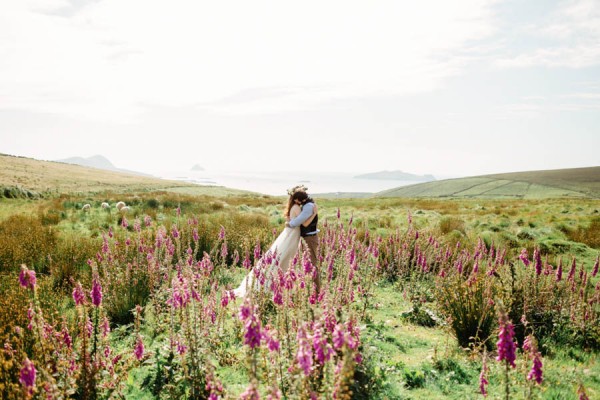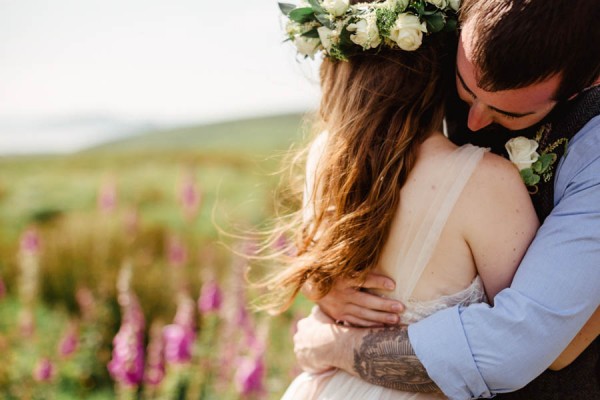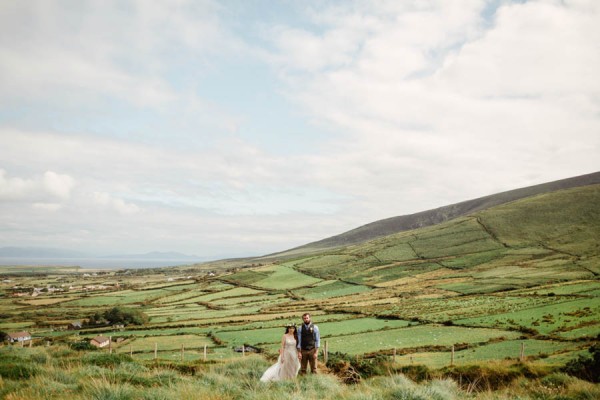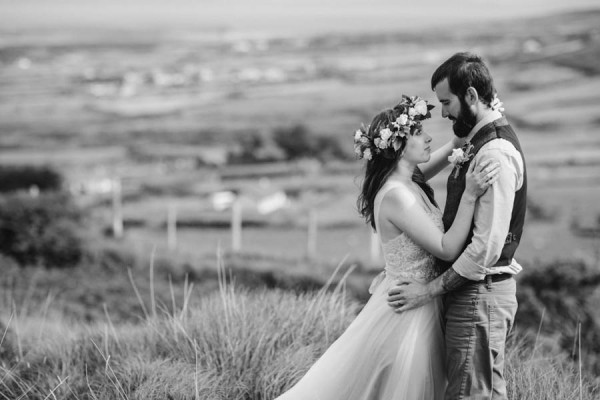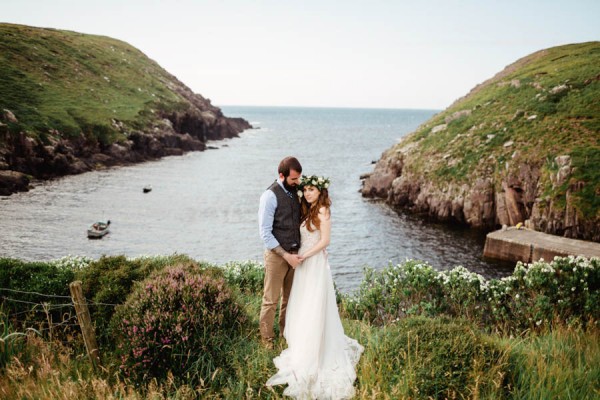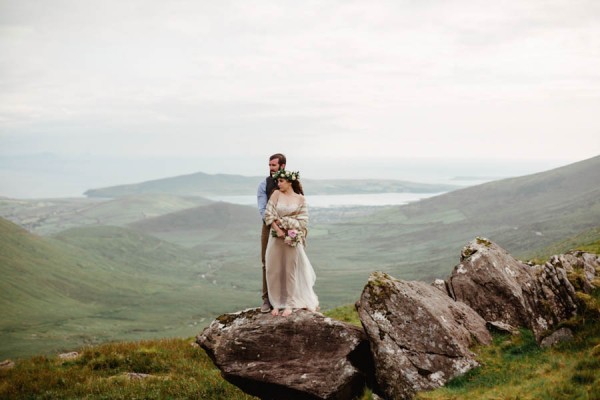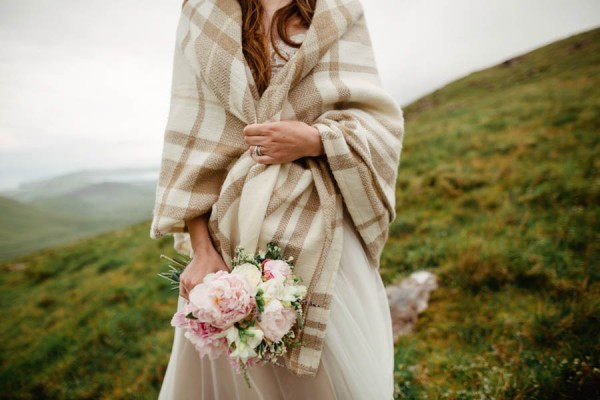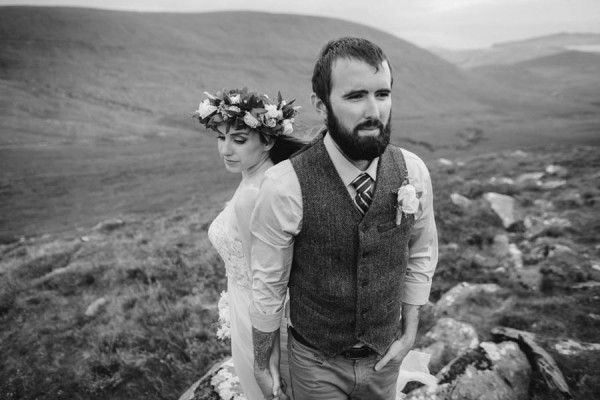 Congrats to Ariana and Cody on their Connor Pass elopement! For more photography from The Lous, check out Shona and Fin's sunflower wedding in Northern Ireland.