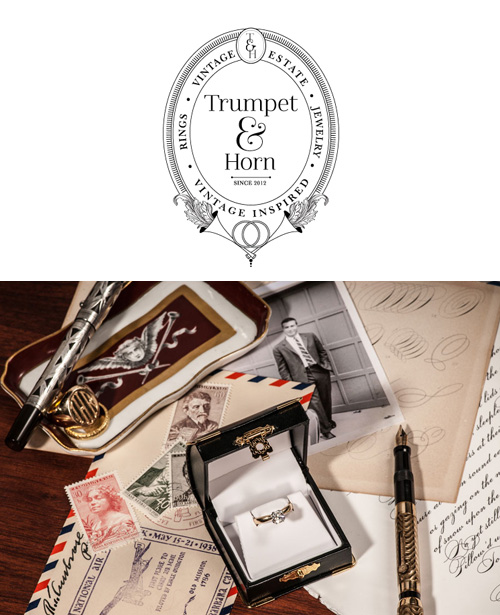 Like most girls, I go weak in the knees at the sight of a sparkly stone. I really love them all, but I'm going to play favorites today, and admit that I'm particularly partial to antique jewels and vintage engagement rings. From lacy filigree settings to dramatic art deco styles, there is a little mystique about jewelry that has had a previous life. Who wore it? Where has it been? What stories could it tell?
Luckily, Kim and Jerry Heidenreich feel exactly the same way, and recently launched Trumpet & Horn, a website with a stunning inventory of fine estate jewelry. Looking at the pieces, it's obvious that every single one was very carefully chosen for impeccable quality, timeless style, and beautiful design. They've got it all…rings, necklaces, bracelets, earrings, and pendants, but Trumpet & Horn specializes in unique, rare, one-of-a-kind engagement rings that come with a past life. A ring just waiting for you to add the next chapter in the story!

Trumpet & Horn is also dedicated to making sure you get the ring you've always wanted. They created their "Surprise Me" ring featuring a vintage inspired love-knot that is perfect for the proposal, and holds the place on your finger so that you can help choose your dream ring. The rings are darling, and I would probably have to keep mine forever as a reminder of the moment I said YES, but you can also return it for a full credit of the original purchase price towards your stunning forever ring! Brilliant!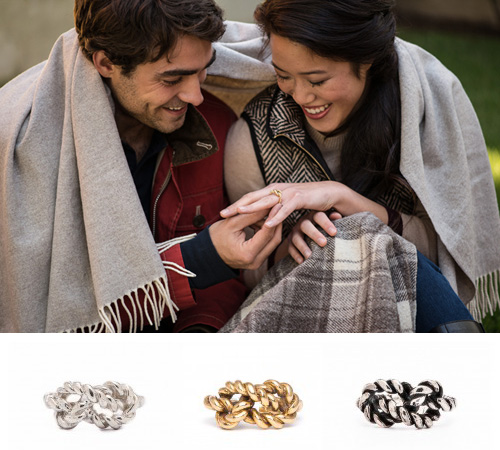 Also, be sure to check out Trumpet & Horn on Pinterest. I'm crazy about their boards! Each board is named after a gorgeous piece of jewelry, and has pins that perfectly complement it in every way – from the invitations to floral, fashion, and event design that might show up at a wedding starring the beautiful sparkly piece.