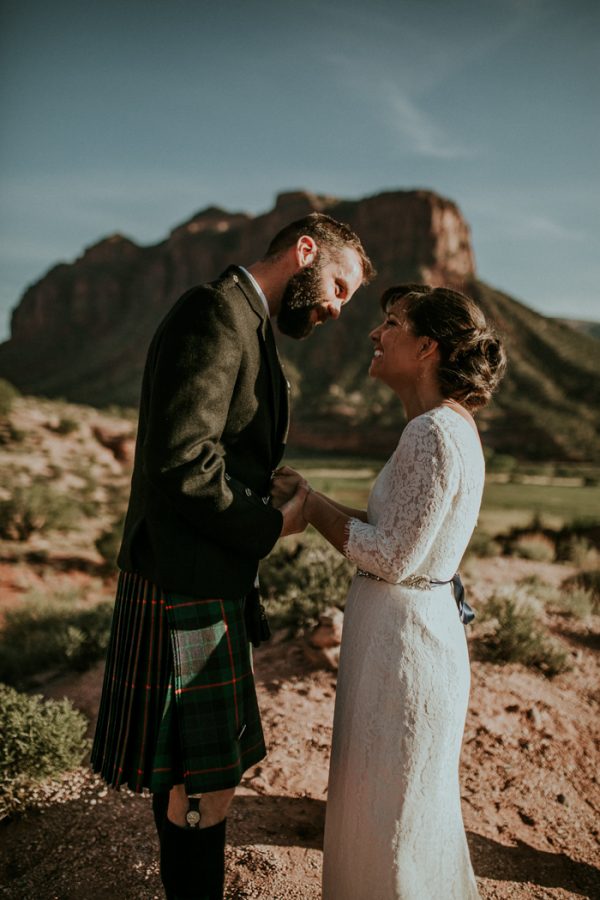 Meg and Cam's Colorado nuptials combined everything we love about elopements: an intimate ceremony, a totally epic backdrop, and personal details everywhere. Their elopement was held at Gateway Canyons Resort, a gorgeous Colorado venue, and began with a hike up to the ceremony space overlooking a incredibly majestic canyon. Cam is originally from Scotland, so we love how Meg surprised him with a bagpiper at the start of the ceremony to remind him of home! Elisa Watkins Photography documented this couple's surprise elopement beautifully, including some amazing nighttime portraits showcasing Colorado's starry skies.
The Couple:
Meg and Cam
The Wedding:
Gateway Canyons Resort, Gateway, Colorado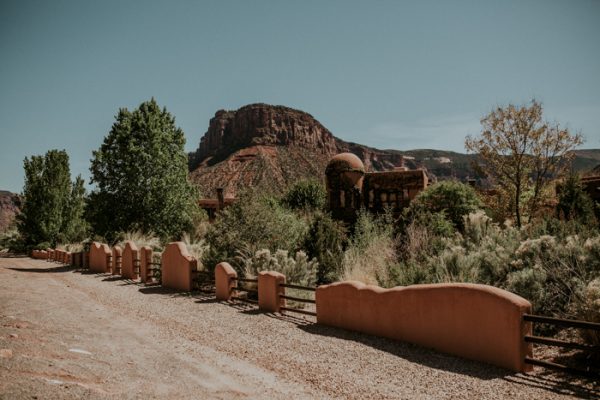 Aside from keeping our elopement a secret, we wanted to keep the weekend simple and just us, with as little fuss as possible. Having a weekend that focused solely on the two of us gave us time to take in the day and our commitment to each other without the many distractions that could come with a more traditional wedding. Whitney, our planner, did an amazing job ensuring the weekend was just what we wanted – low-stress, elegant, and memorable.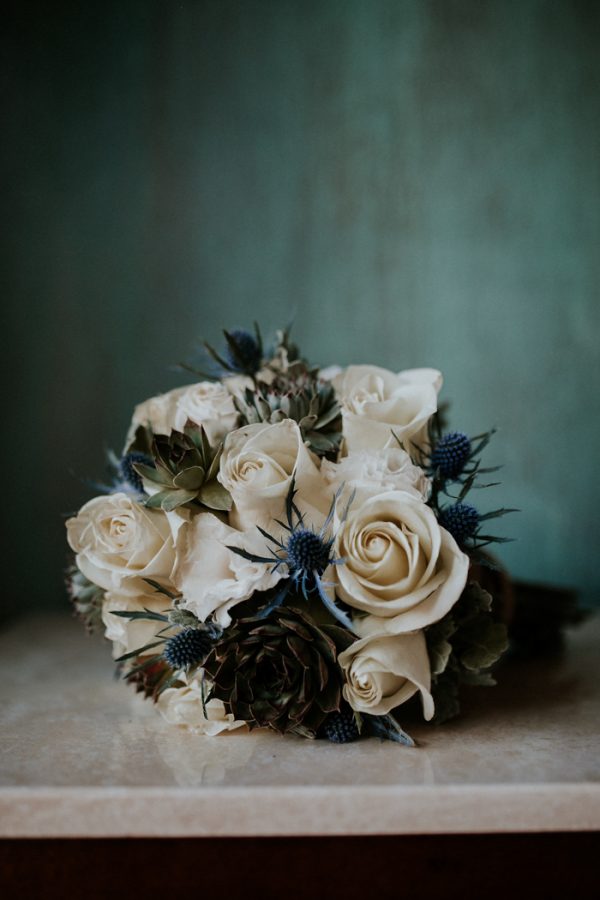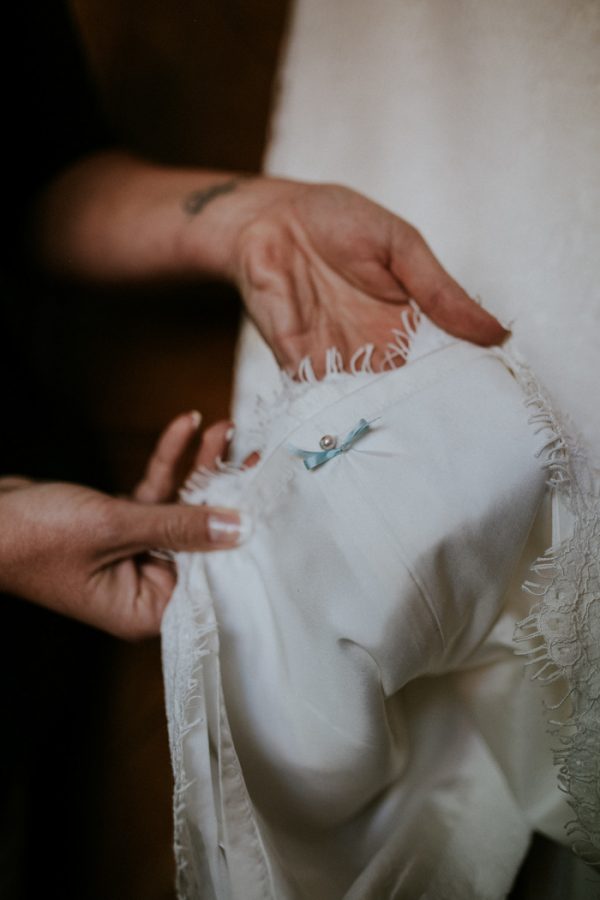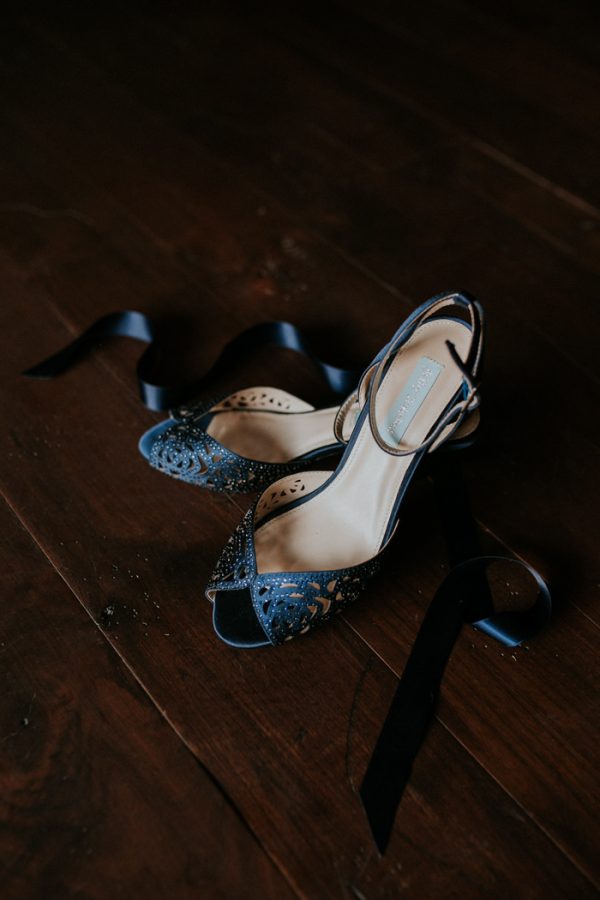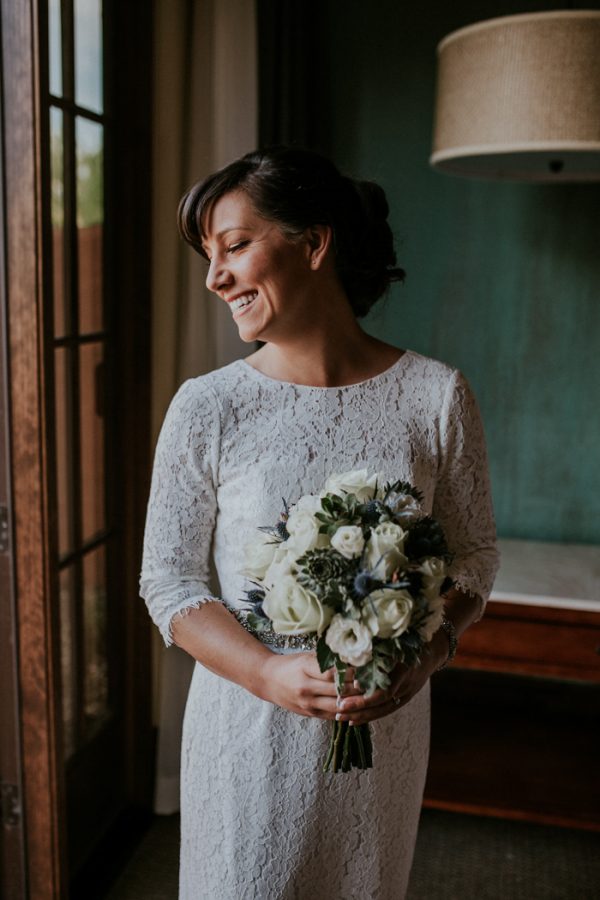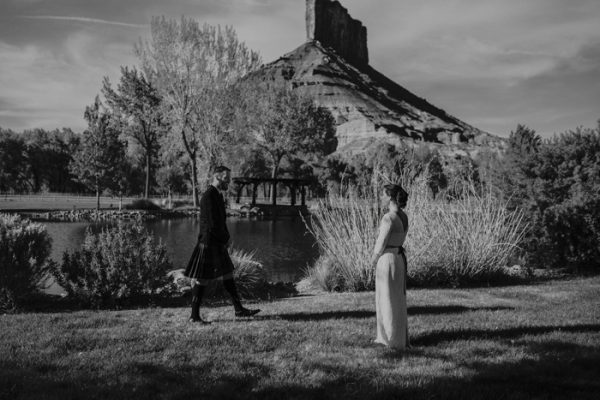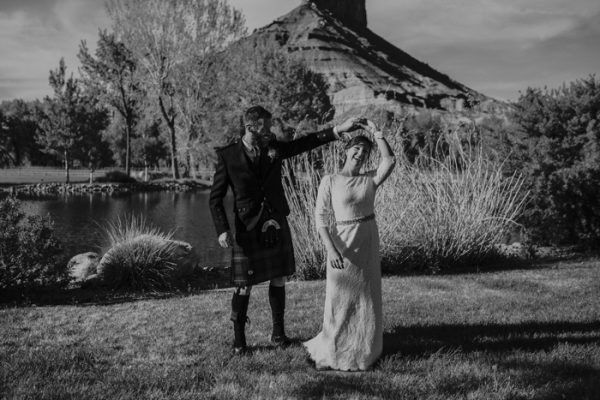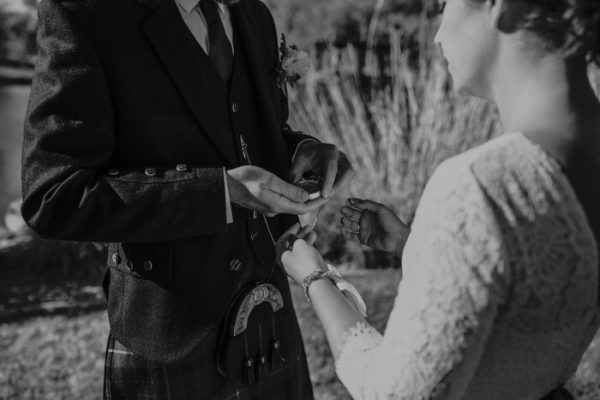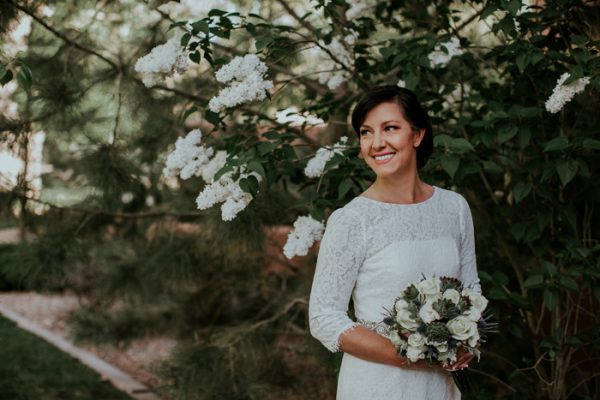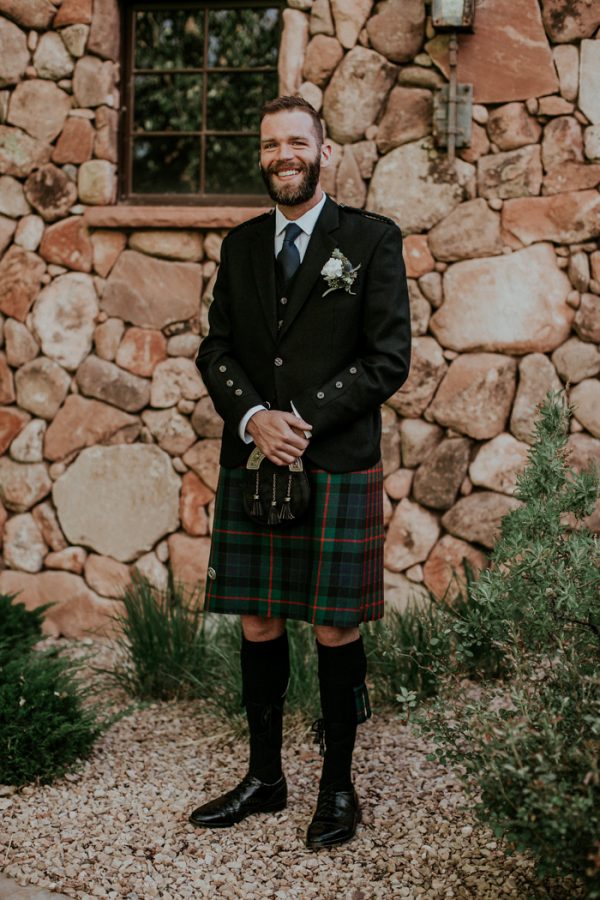 Hiking to the top of the mesa and being surrounded by such beauty during our ceremony is an experience we won't soon forget. The view itself was amazing, but to take it in as we committed to spend our lives together was pure magic.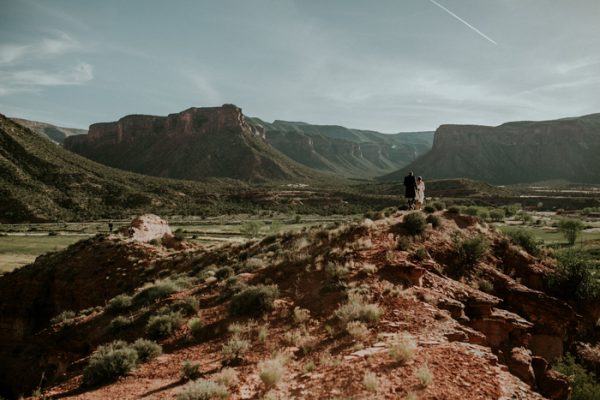 Because weddings (even elopements!) tend to be so much about the bride I wanted to do something extra special that would be all about Cam and be meaningful to him. Being Scottish, one of the things he loves most in this world (aside from Haggis…) is the sound of bagpipes. I conspired closely with Whitney to find a bagpiper to surprise Camwhen we got to the ceremony location. When we pulled up at the mesa Cam lit up when he heard bagpipes, thinking the sound was coming from Elisa's car. The look on his face when he looked up the hill and saw the piper was physically there and just for him was priceless. It may be the best surprise I've ever pulled off (aside from our surprise elopement!)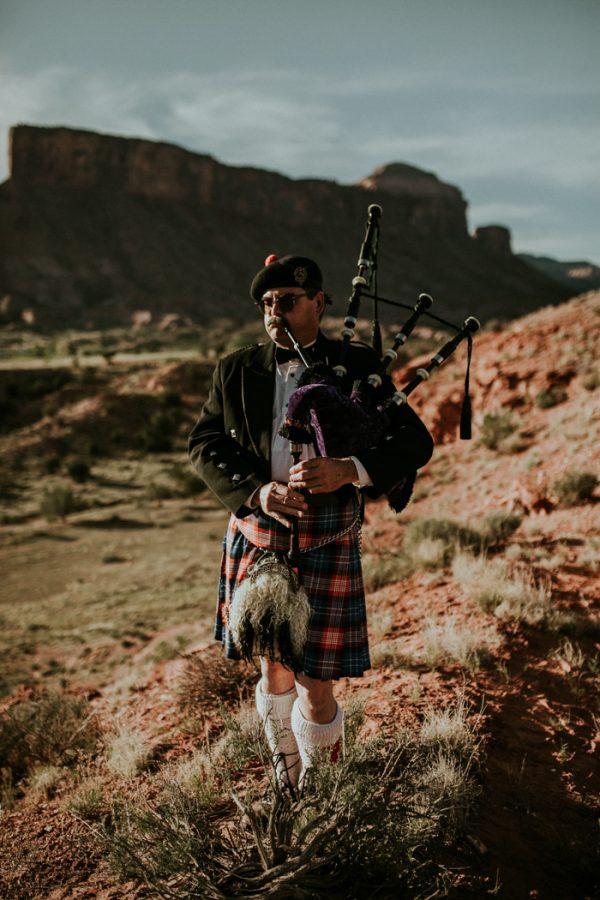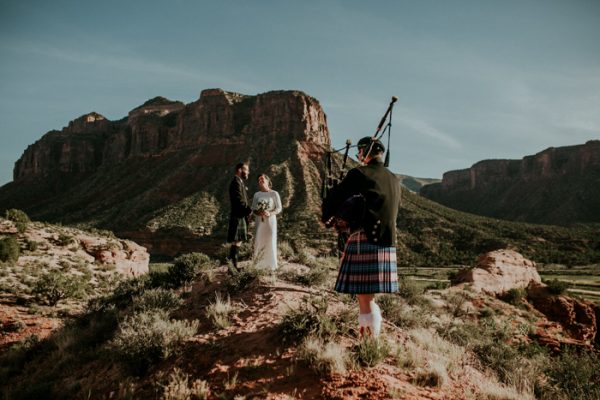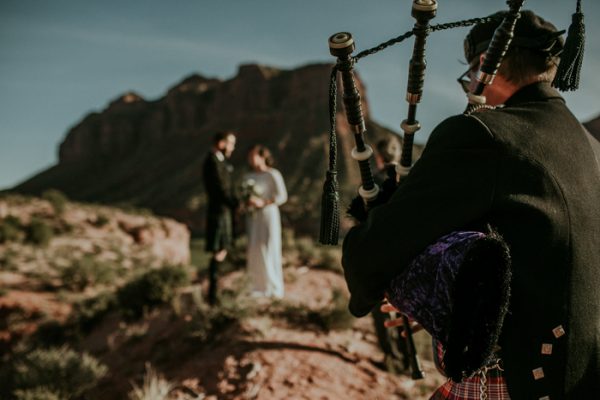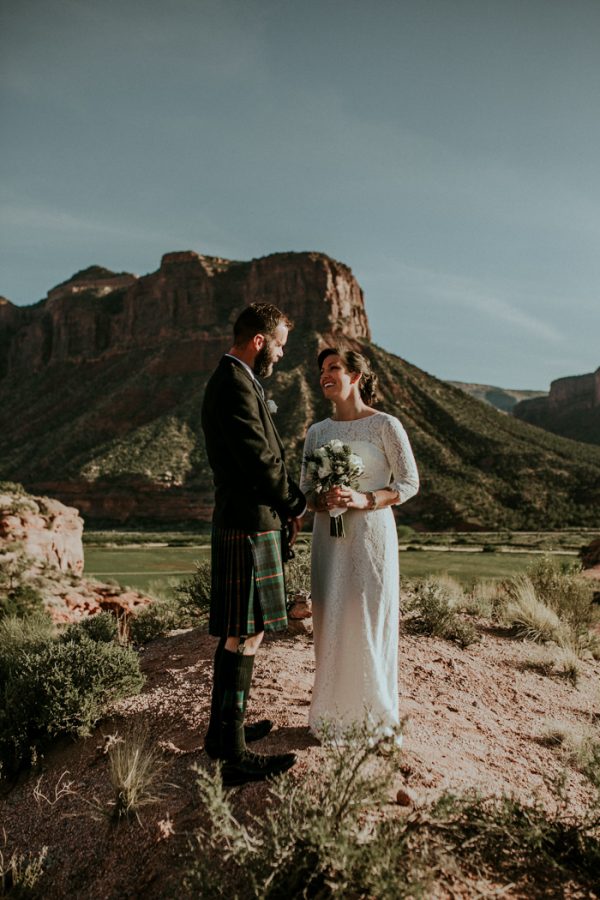 Our ceremony focused on what we hold most important – our relationship and love for one another. We included a reading that has been used in three generations for my family – Paul's First Letter to the Corinthians. We also wrote our vows together – though we each included a couple that are special from one to the other. Our officiant, Blaine, beautifully captured our relationship and tied the elements that we wanted included together seamlessly. That we stood on top of a mesa, overlooking a beautiful canyon made our ceremony that much more special – it's not something we could have done with guests!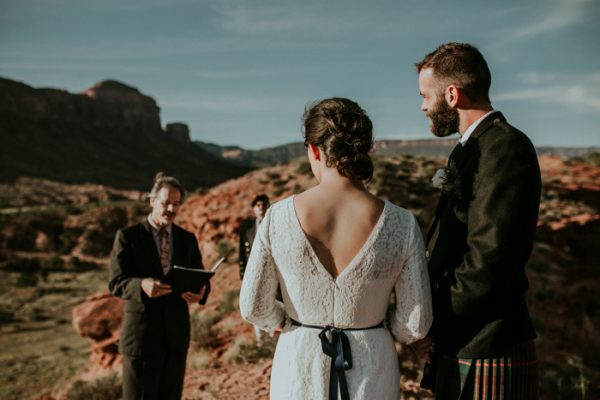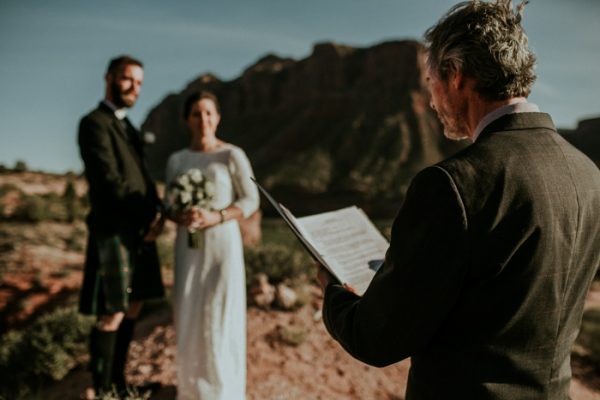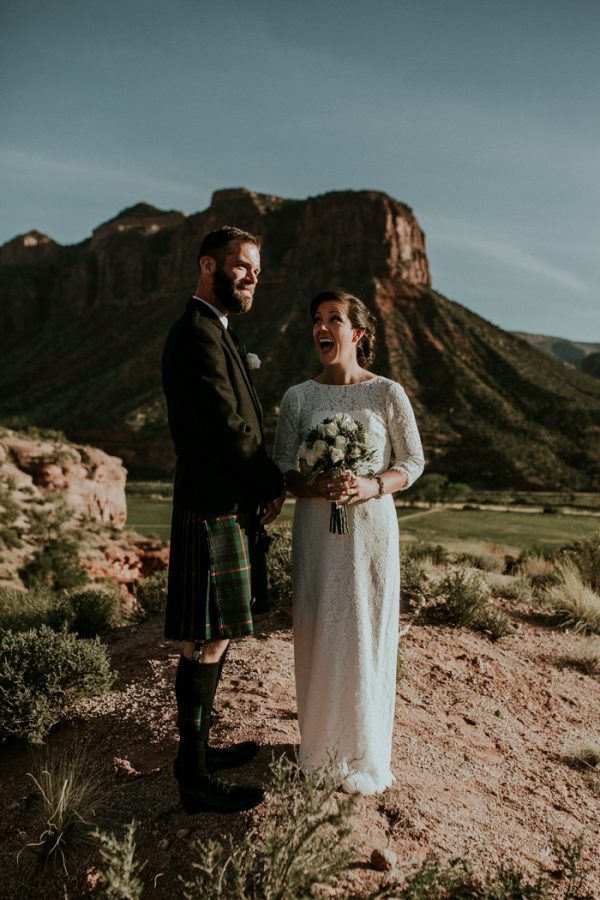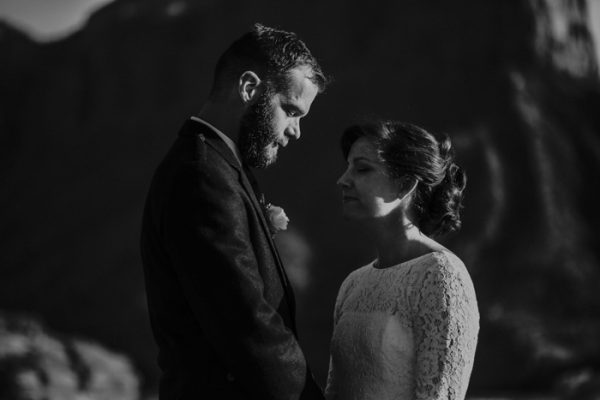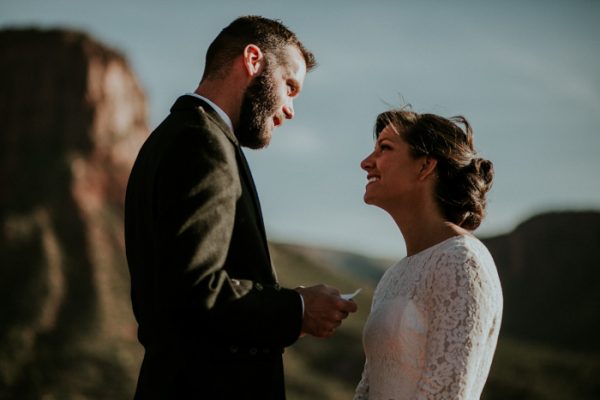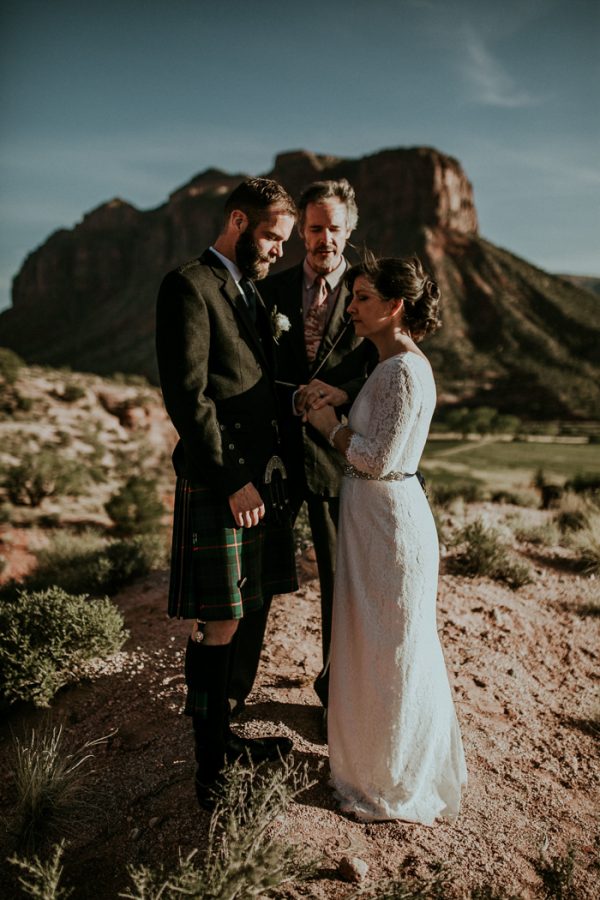 We picked Gateway Canyons Resort because it's stunning and we wanted to be married somewhere special that we could come back to time and time again. It also offered the potential of a truly unique ceremony site on top of the mesa, overlooking the canyon.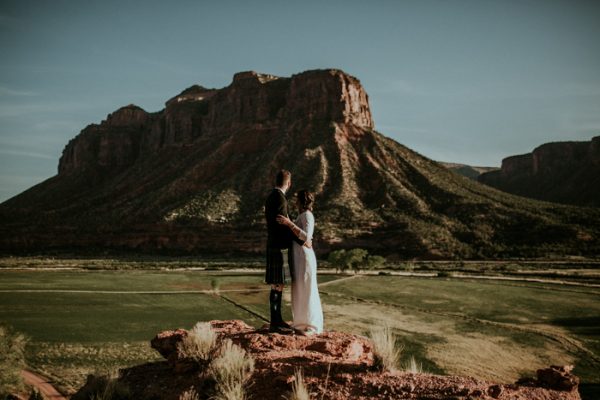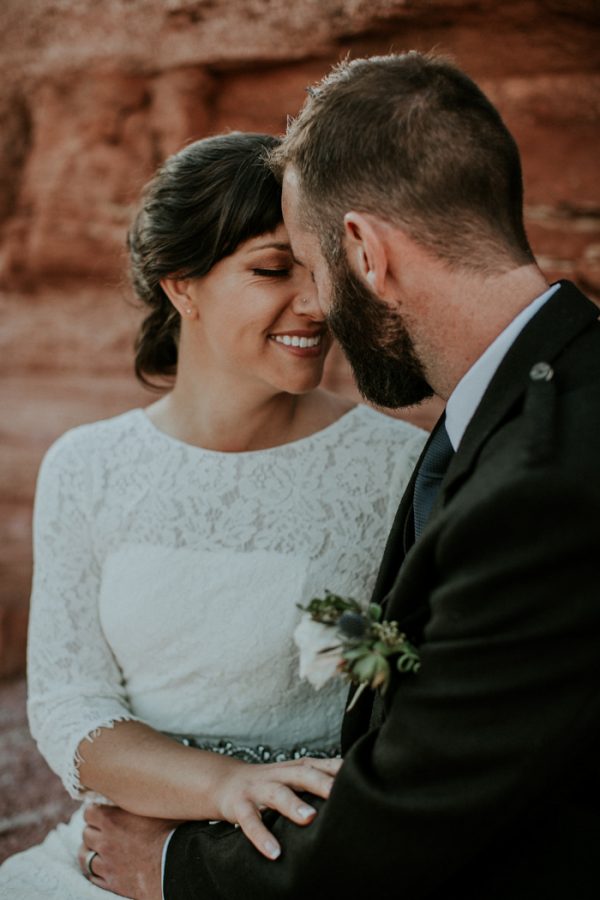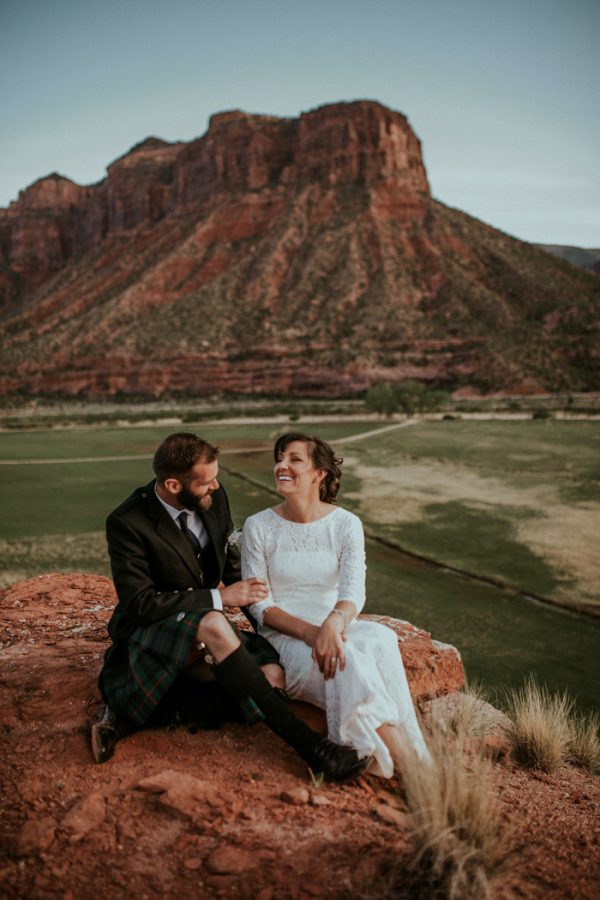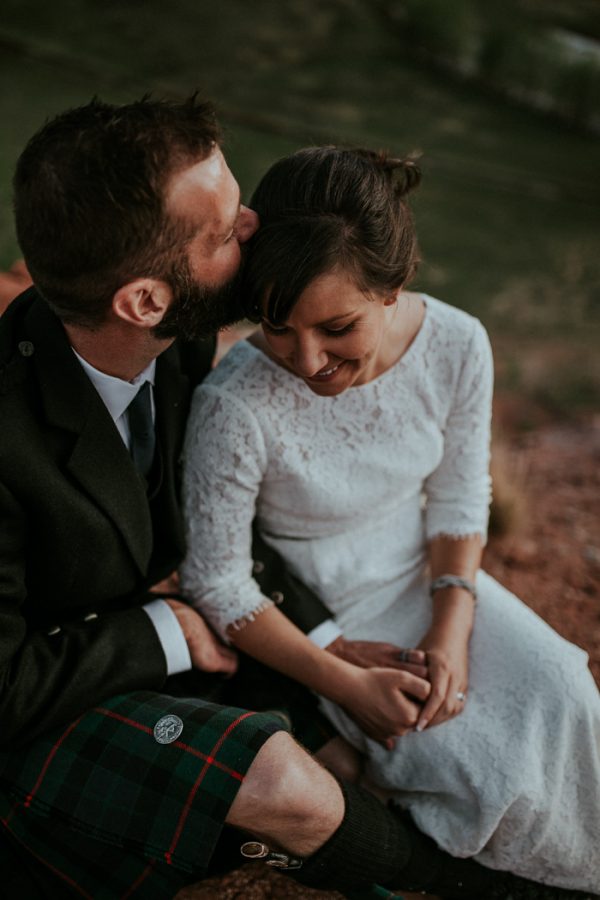 Don't be afraid to delegate! Make sure you have a wedding team you can share your vision with and trust to make decisions on your behalf so it's not all on your shoulders. Getting into the details can be stressful, but if you have people around you who help nail them down the whole planning process becomes much easier.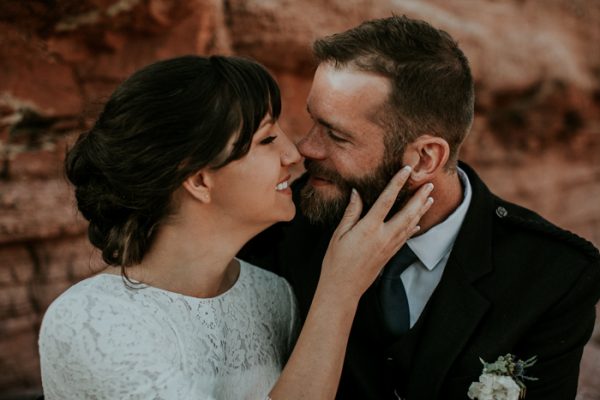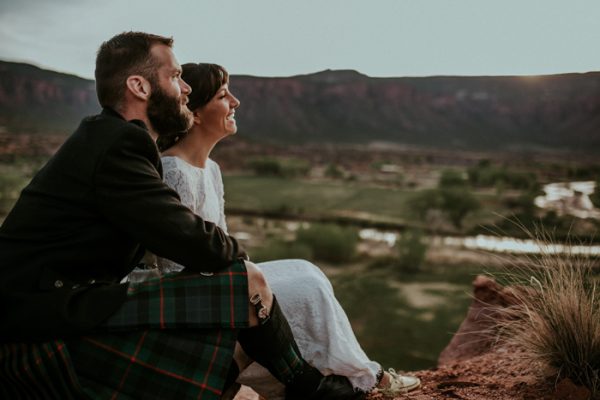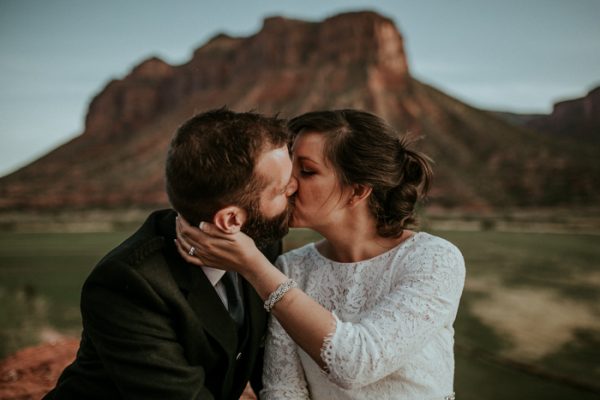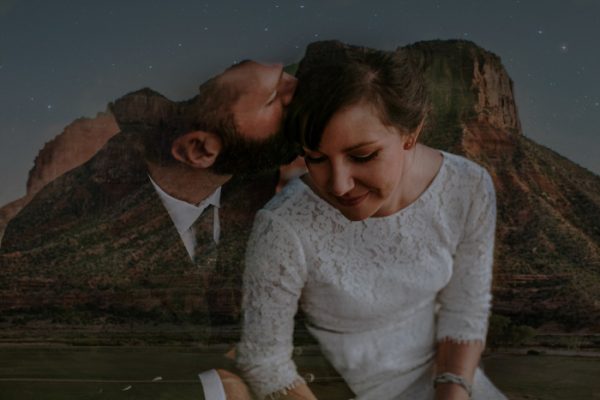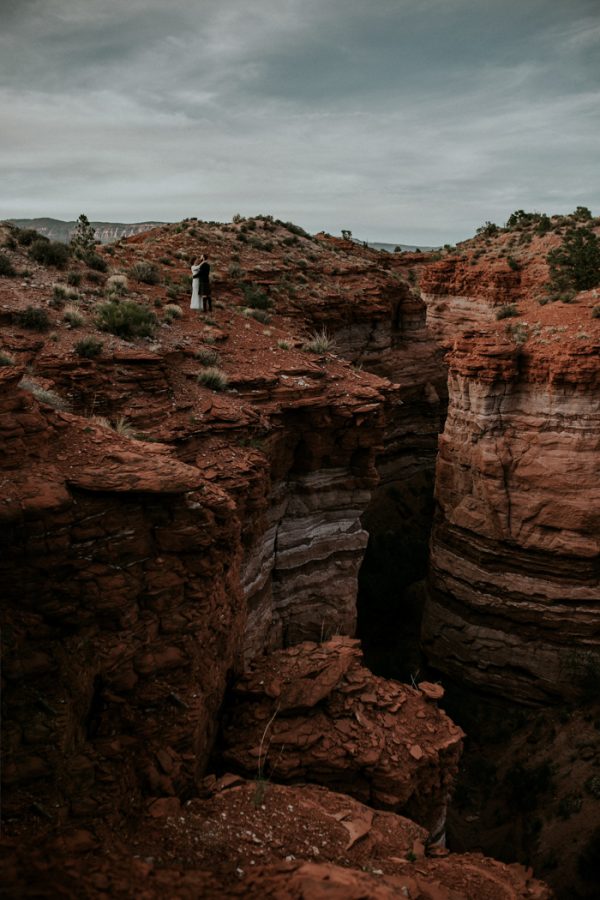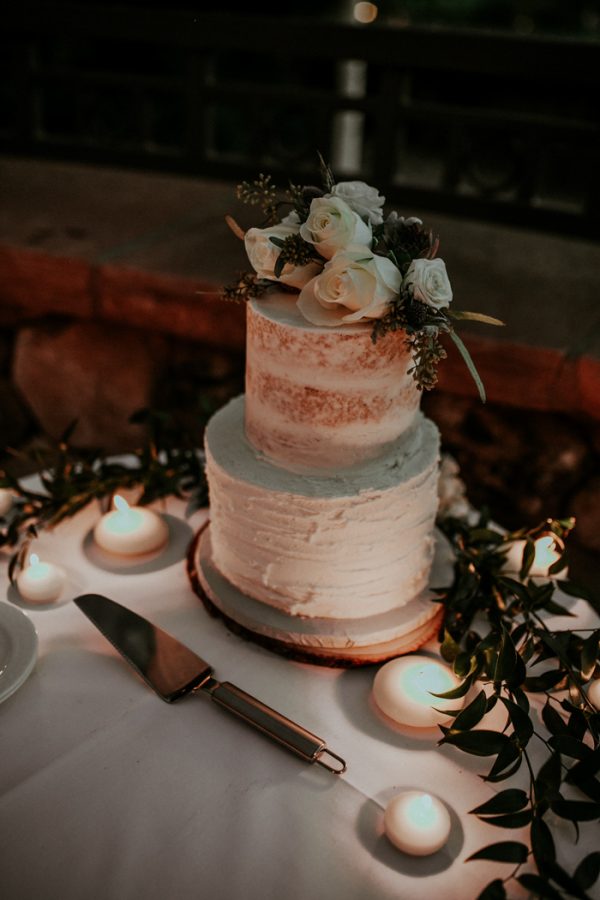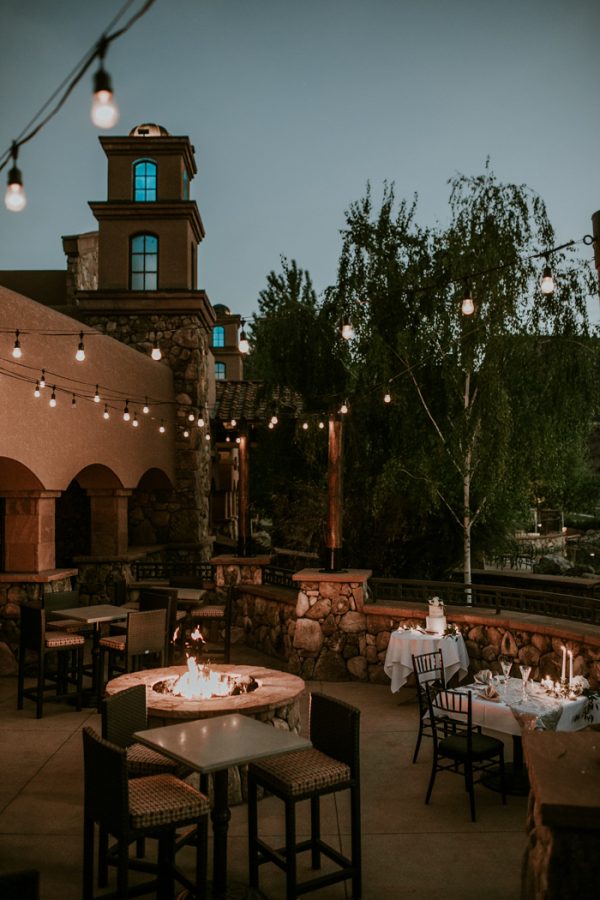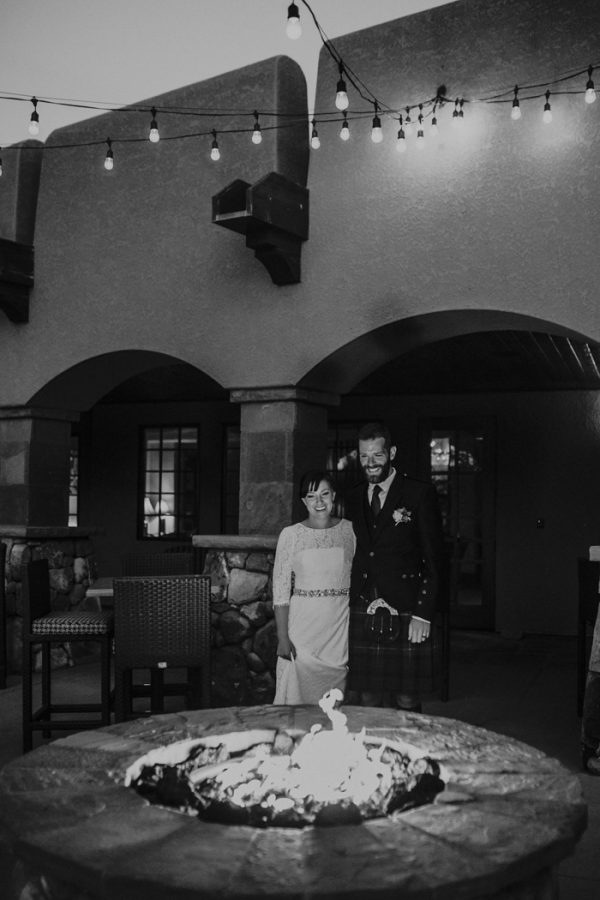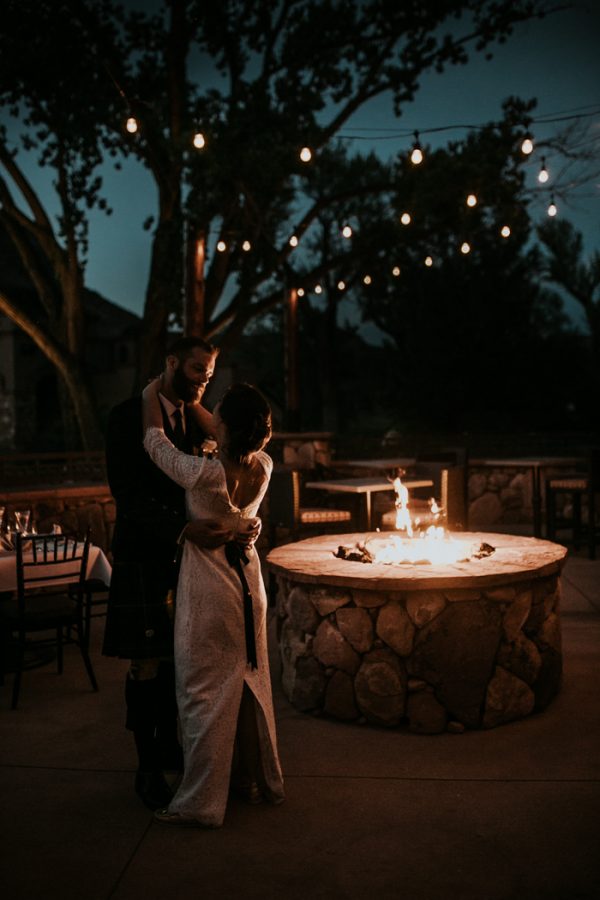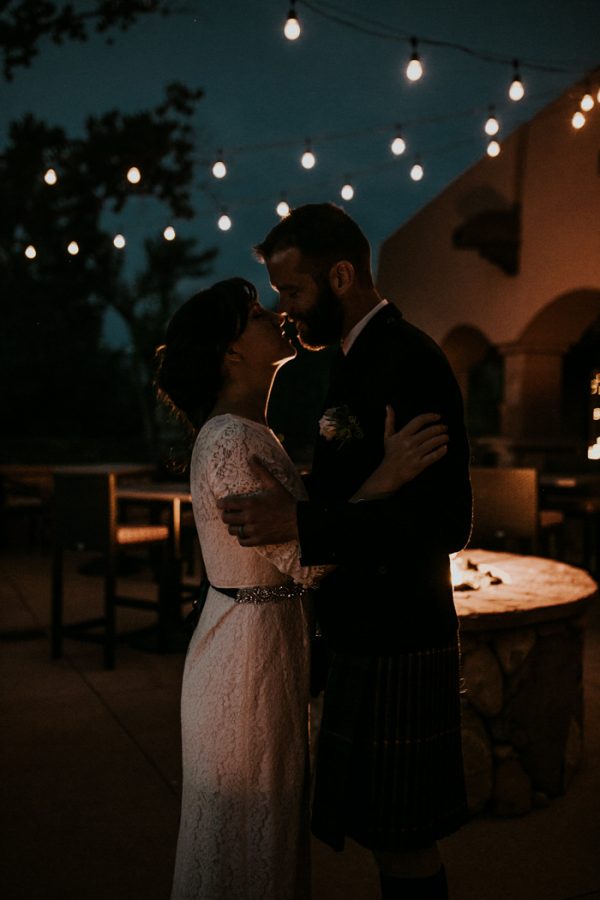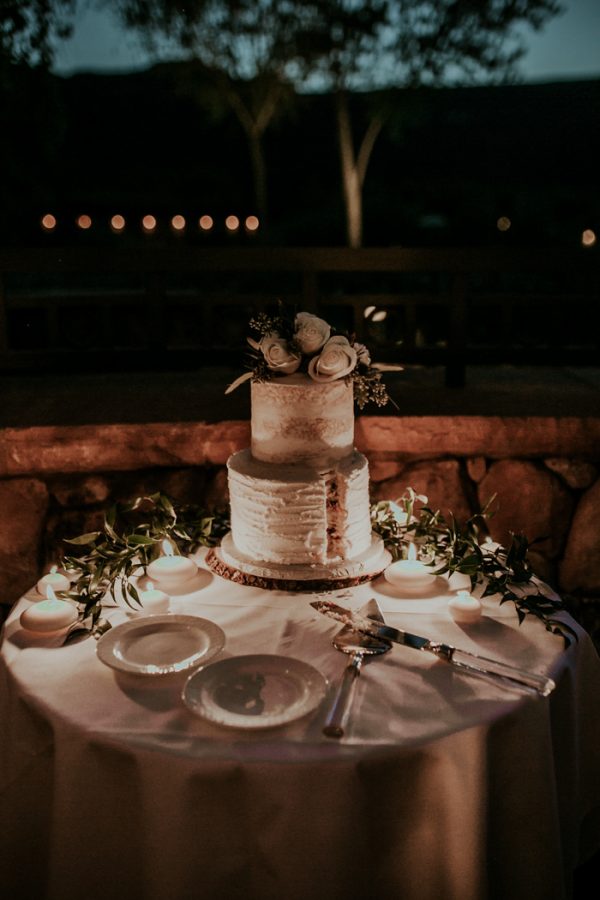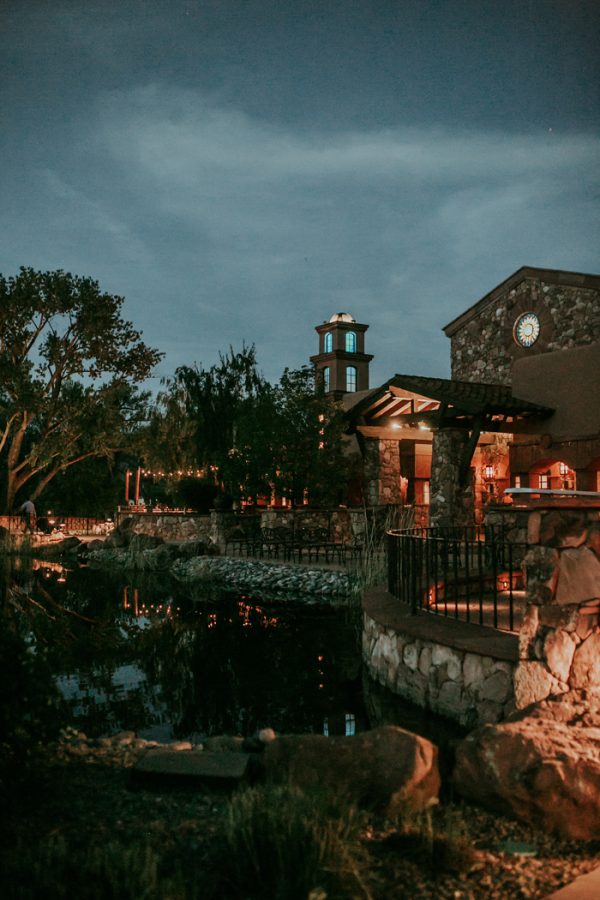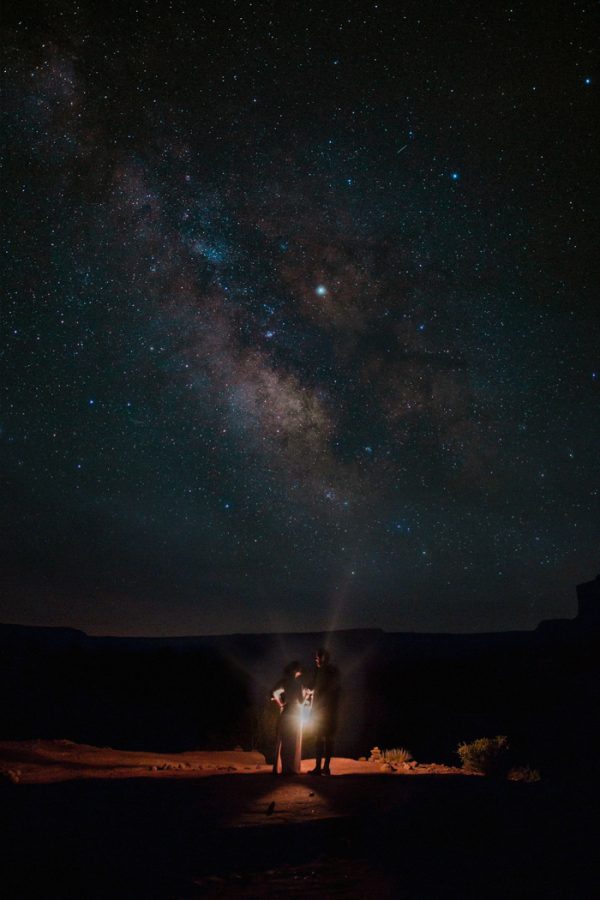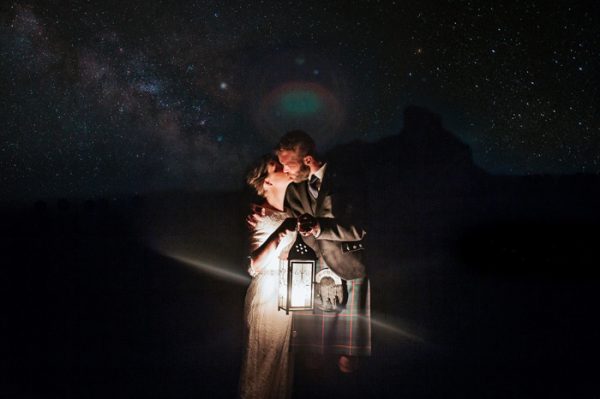 Congratulations to Meg and Cam, and a huge thanks to Elisa Watkins Photography for sharing their elopement with us. Want more epic elopement inspiration? Then you've got to see these two photographers' passionate Iceland elopement!