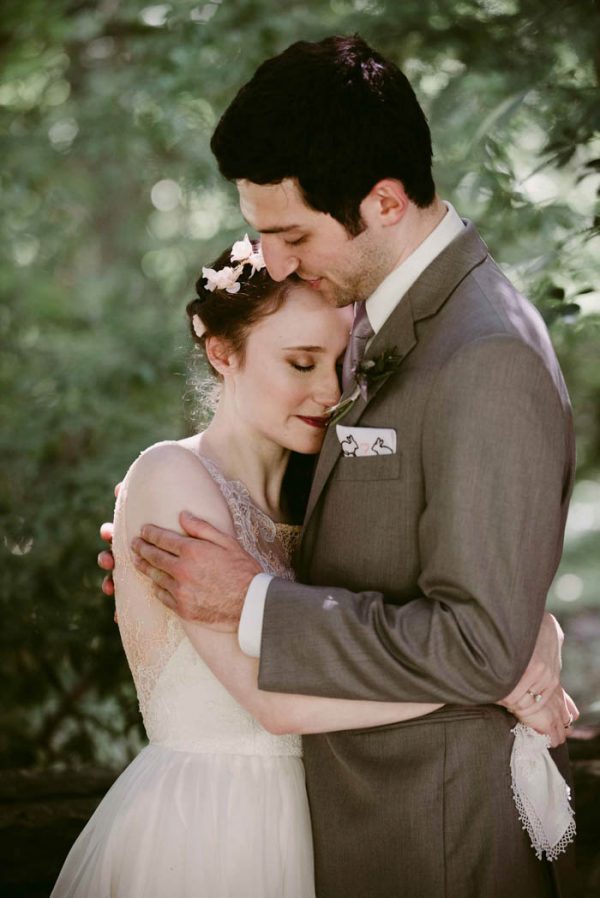 Jenny and Mike's wedding in Cleveland was full of emotion, beauty, and fun spins on cultural traditions. A Charming Fete wedding planners created a dreamy garden ceremony and reception in a palette of ivory, blush, and gold, incorporating rustic details into an elegant, minimalist design. Although the couple kept with Jewish wedding tradition in most regards, they also did a great job personalizing the ceremony and reception to reflect their relationship and their values. At the ceremony, they said the traditional Jewish wedding vows but reinterpreted the circling ceremony (to have a more modern message) and had the officiant read aloud love letters they had written for each other. At the reception, rather than give out favors, they let their guests vote between two charitable organizations to which they made donations after the wedding. We simply can't get enough of every heartfelt, genuine, and honest moment that Suzuran Photography captured on this special day!
The Couple:
Jenny and Mike
The Wedding:
Private Residence, Cleveland, Ohio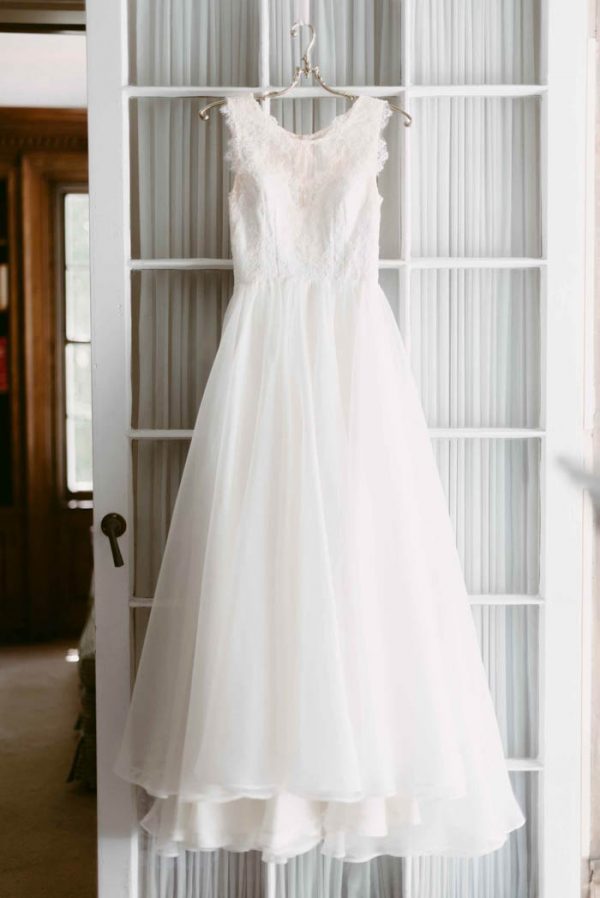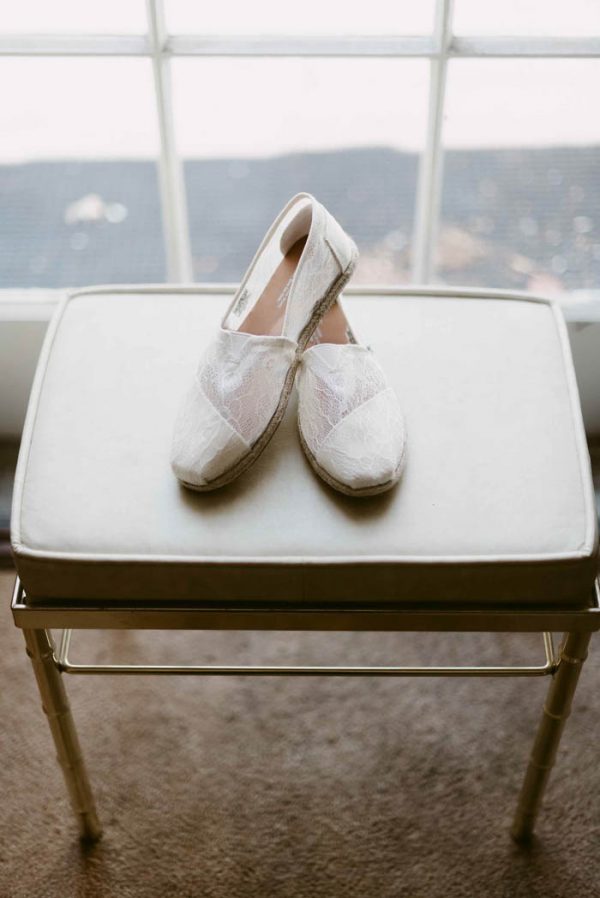 It was very important to us for the whole day to feel "normal"– comfortable, fun, full of love. We didn't want anything to feel formal or affected in any way. We made very thoughtful, conscious decisions about every single aspect of the day and made sure not to incorporate anything just because it was traditional or what we were "supposed" to do. It really paid off– the whole day was completely organic, fun, and the magic came naturally just from being with the people we love!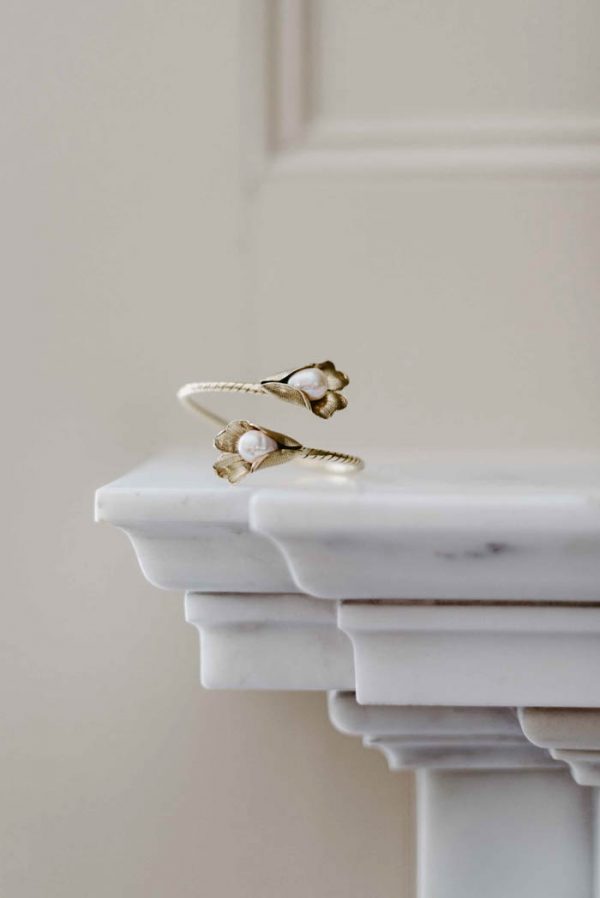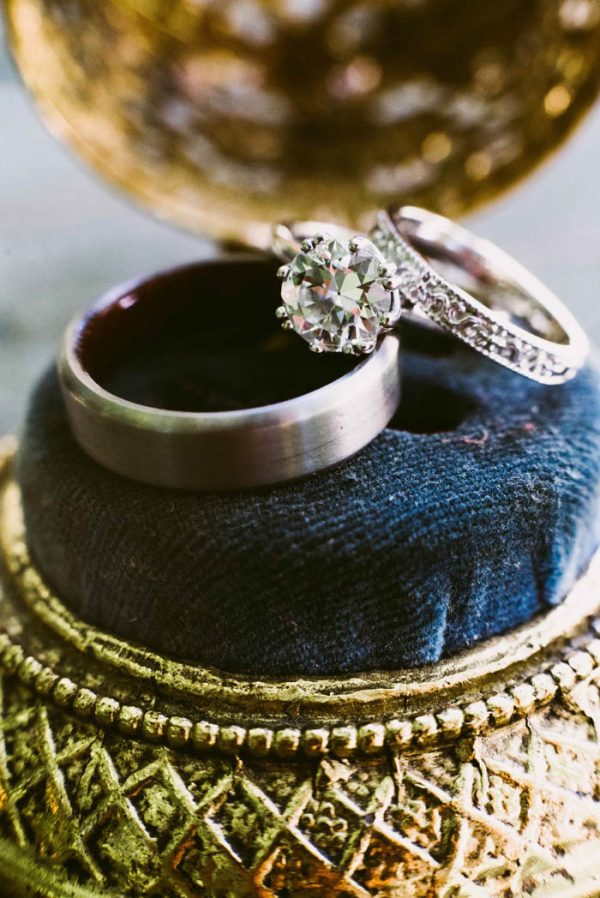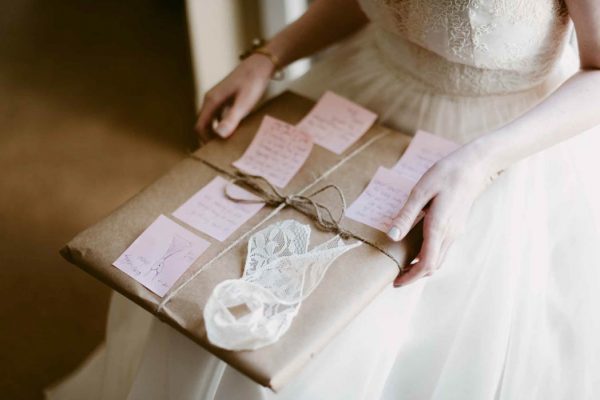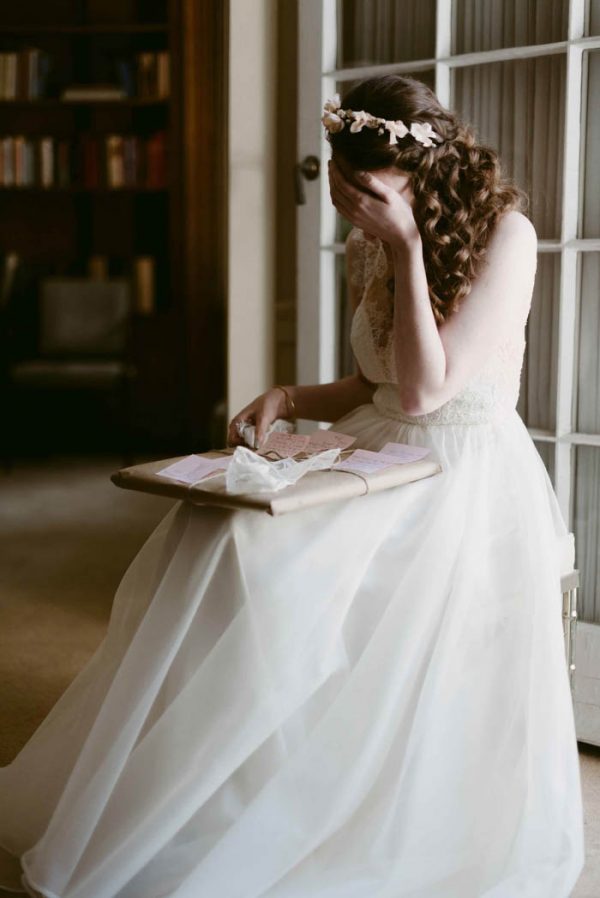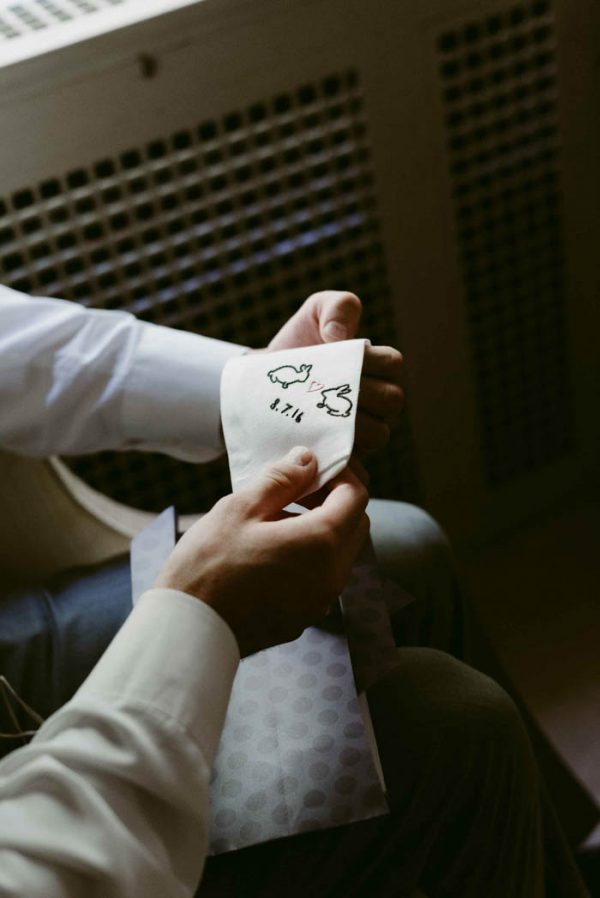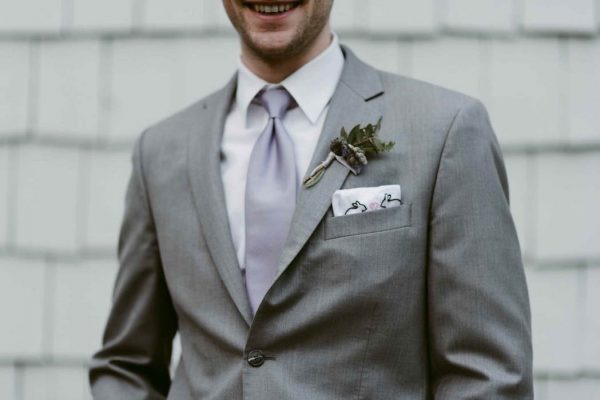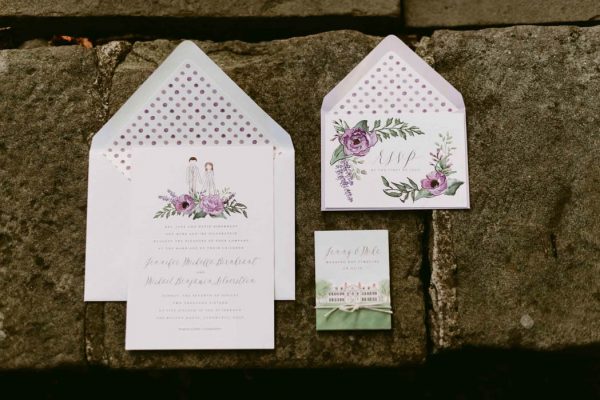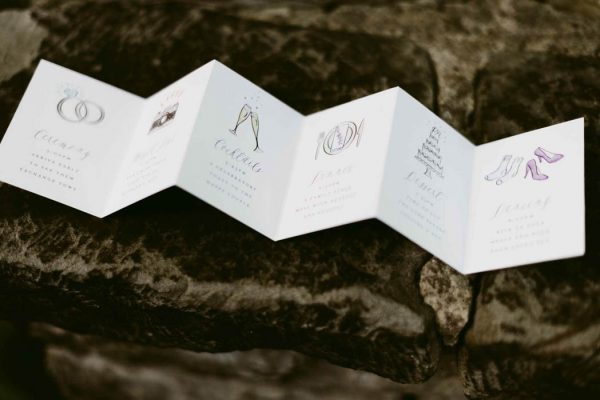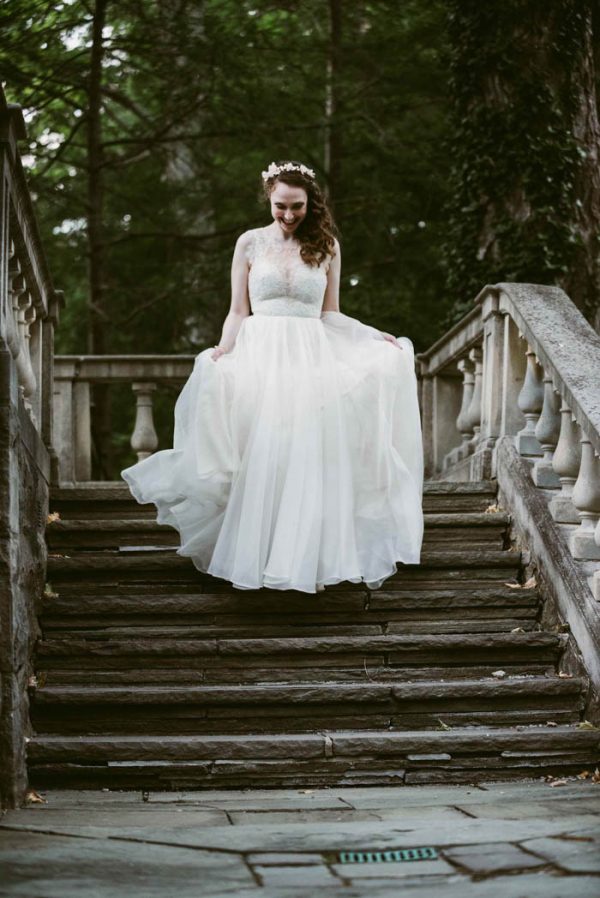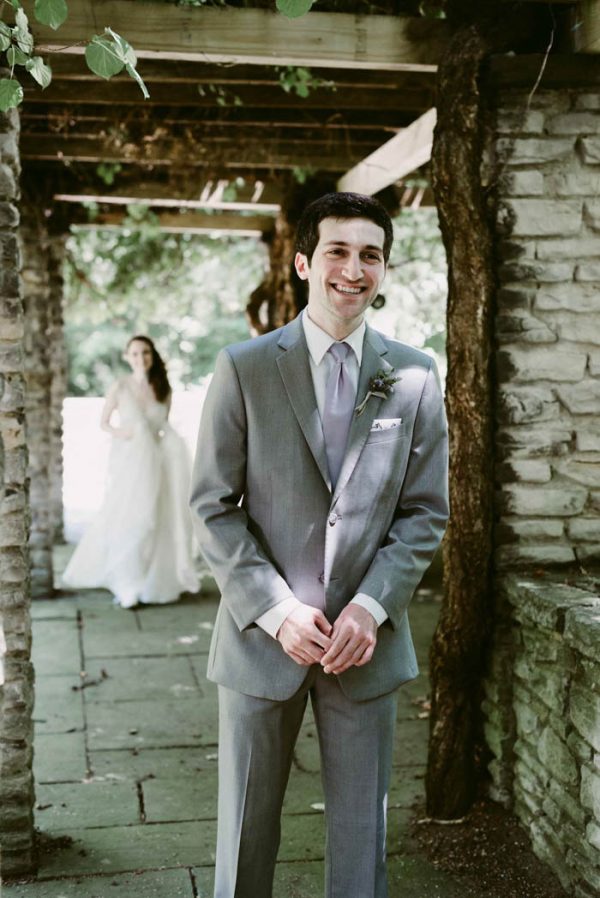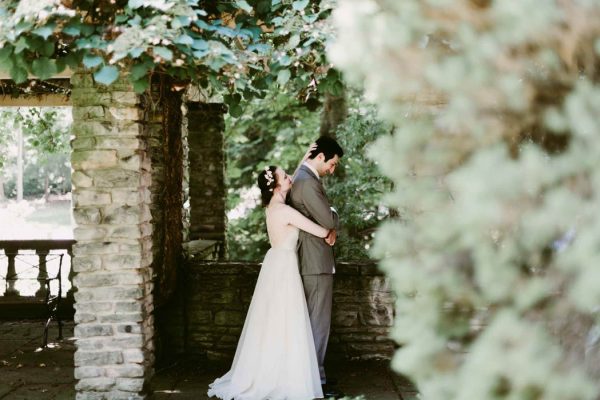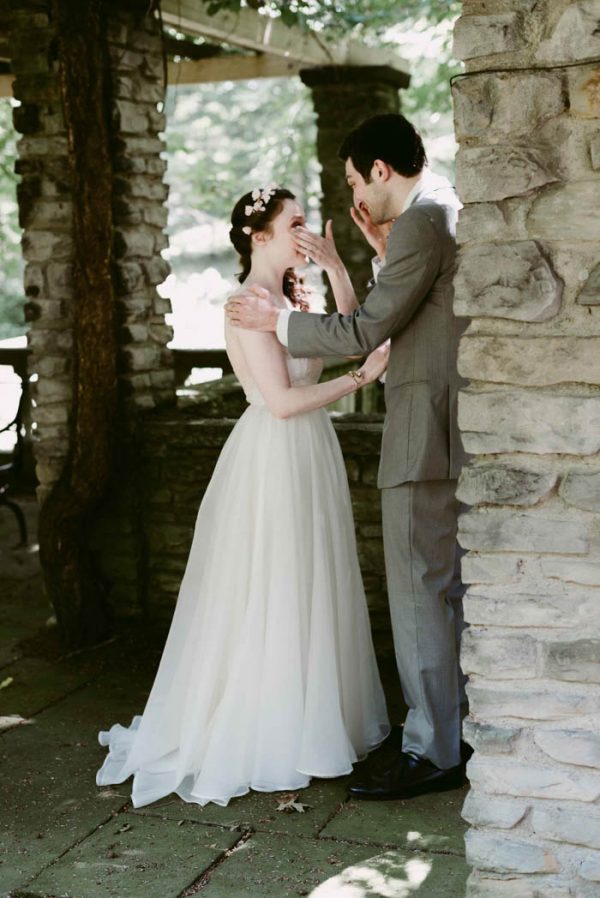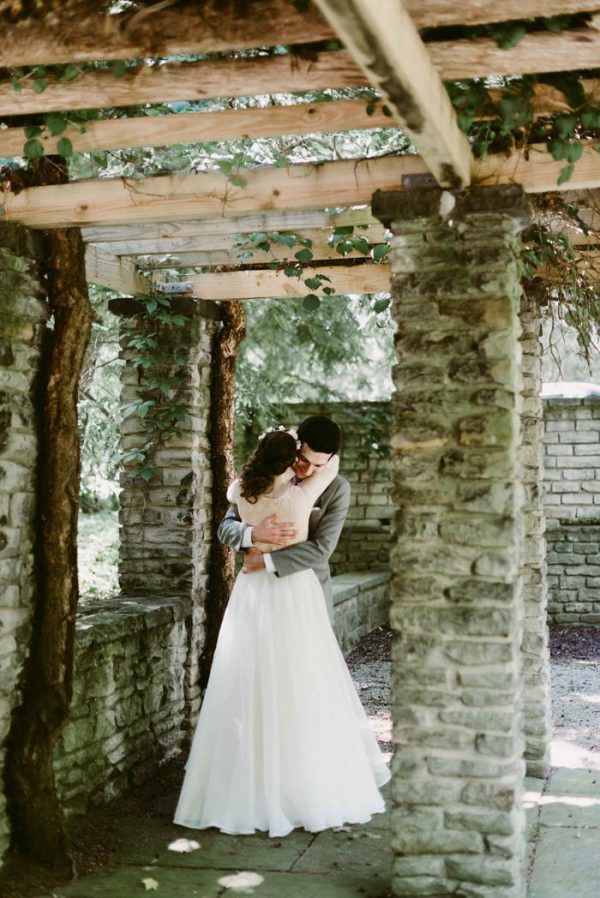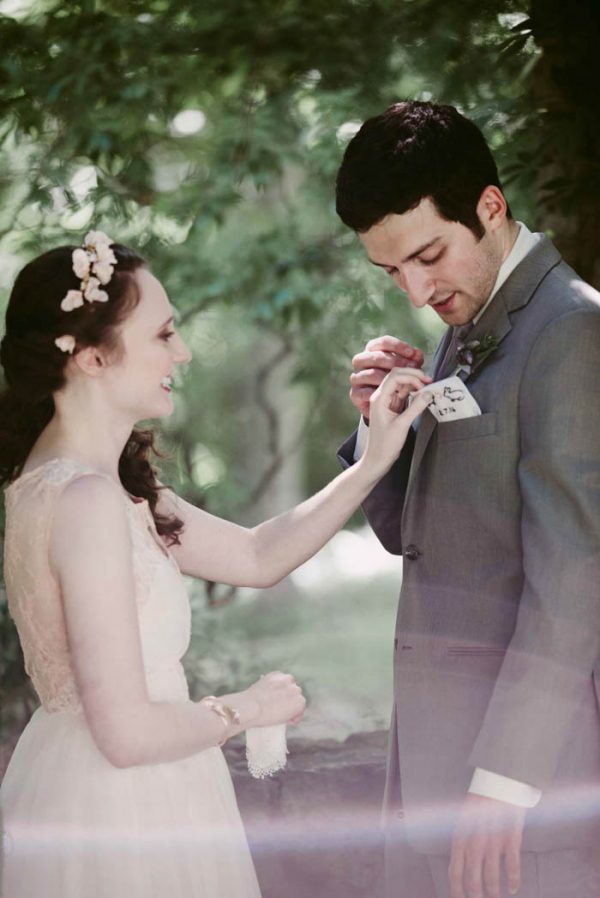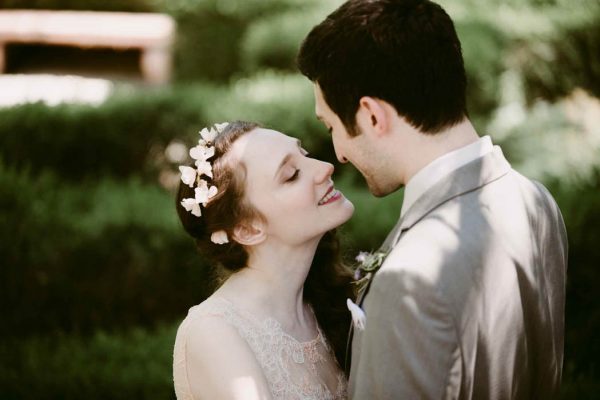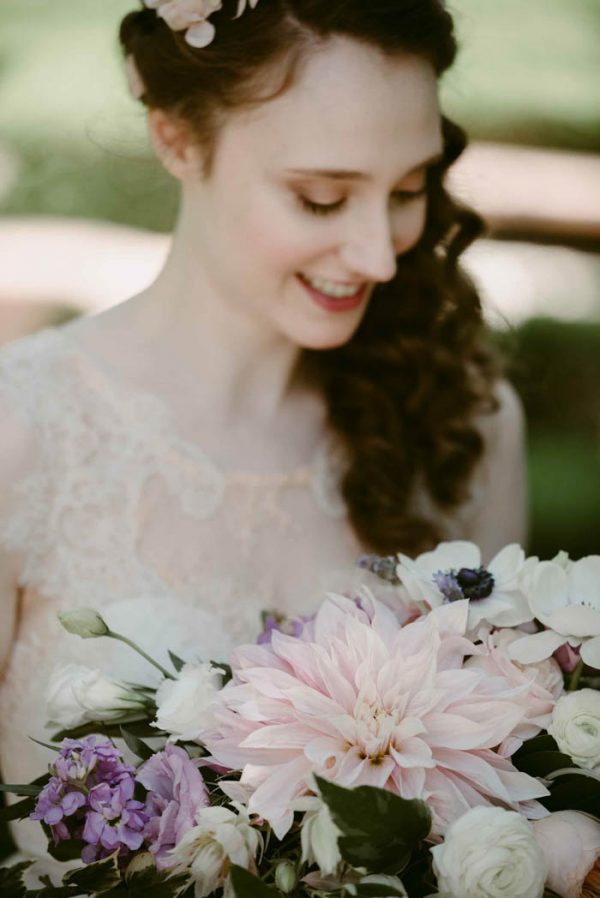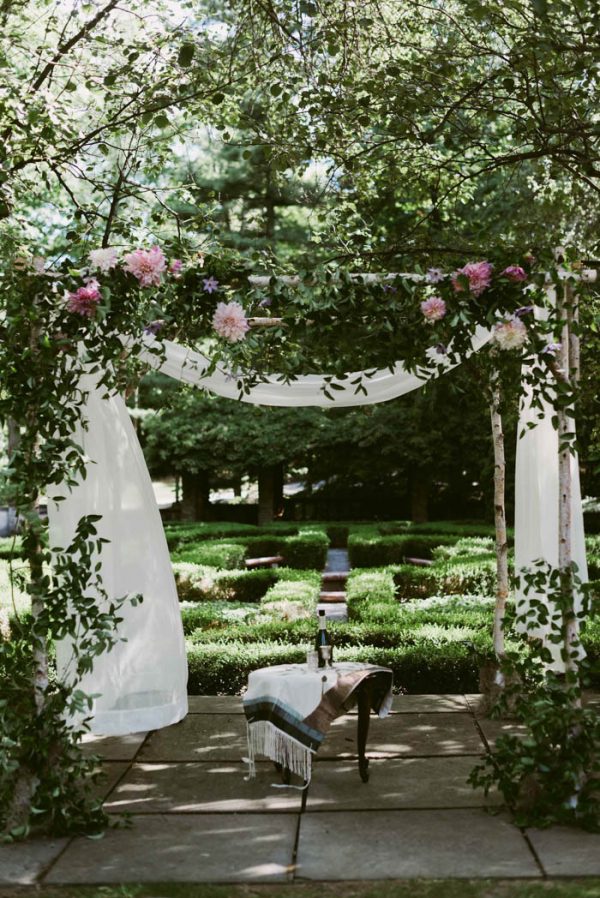 We worked with our officiant to make sure the ceremony felt comfortable and authentic to us while still maintaining important cultural and religious traditions which we both loved. At the start of a traditional Jewish ceremony, for example, the bride circles the groom 7 times which can be interpreted as a sign of subservience and the bride's responsibility of creating a Jewish home for her new family. In order to honor the true egalitarian nature of our relationship and our ceremony as a whole, our officiant suggested we take turns circling each other 3 times each and then circling each other once. It was a beautiful reinterpretation of an old tradition. Although we both wanted to write our own vows we also felt like a) we would never be able to get through them without sobbing and b) we loved and wanted to say the traditional Jewish vows. As a kind of compromise, our officiant had each of us send her a letter about why we loved each other and why we were choosing each other as our spouse. She ended up reading what we each wrote out loud right before we exchanged traditional vows, and it was a beautiful (and at points hilarious).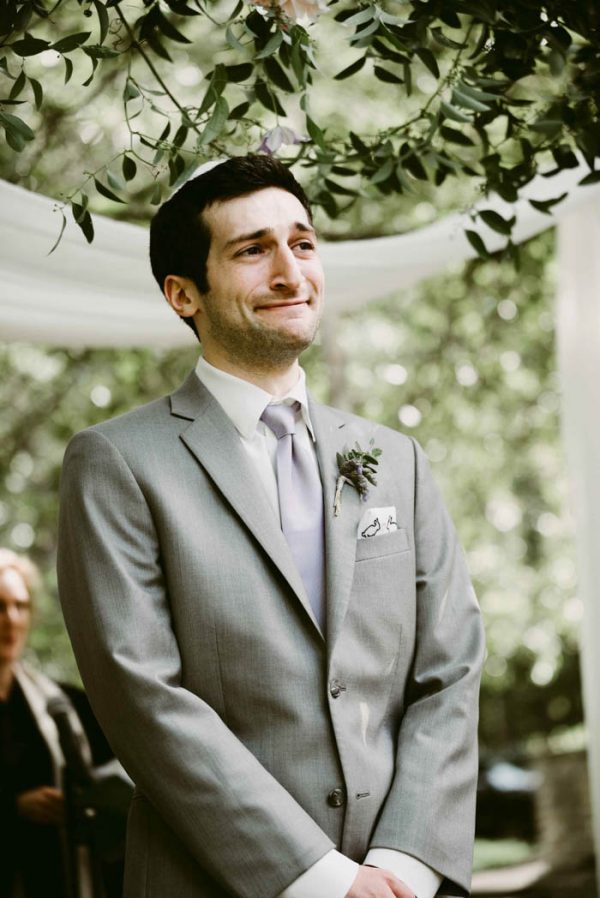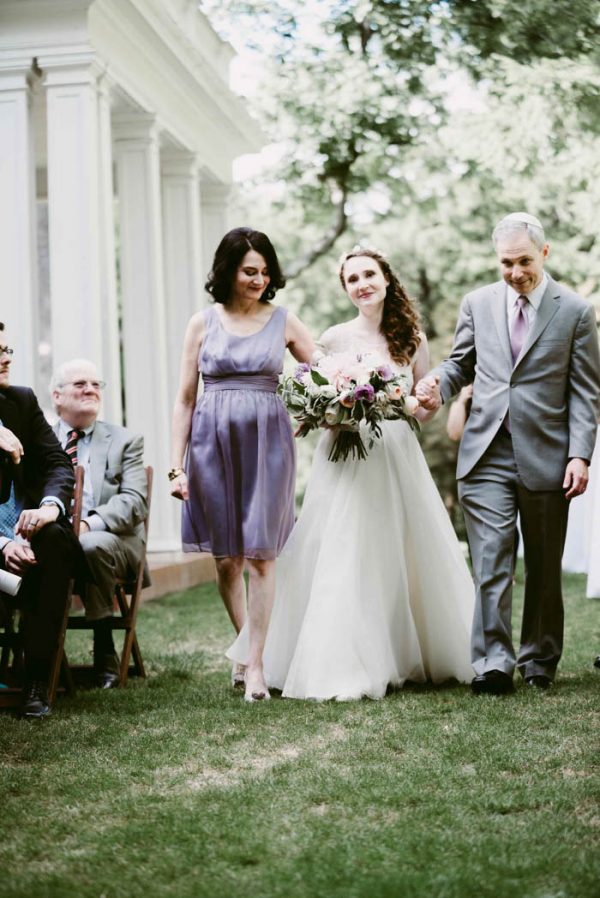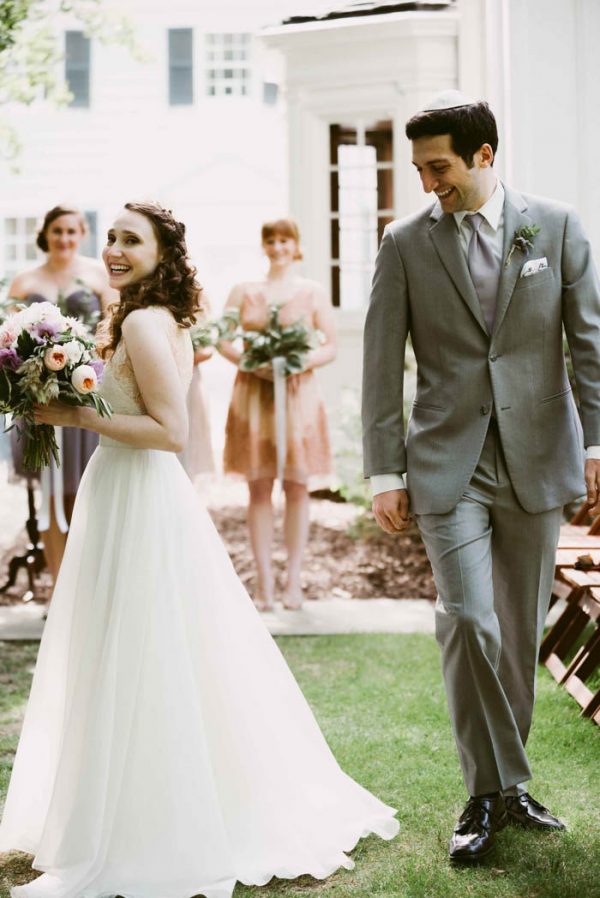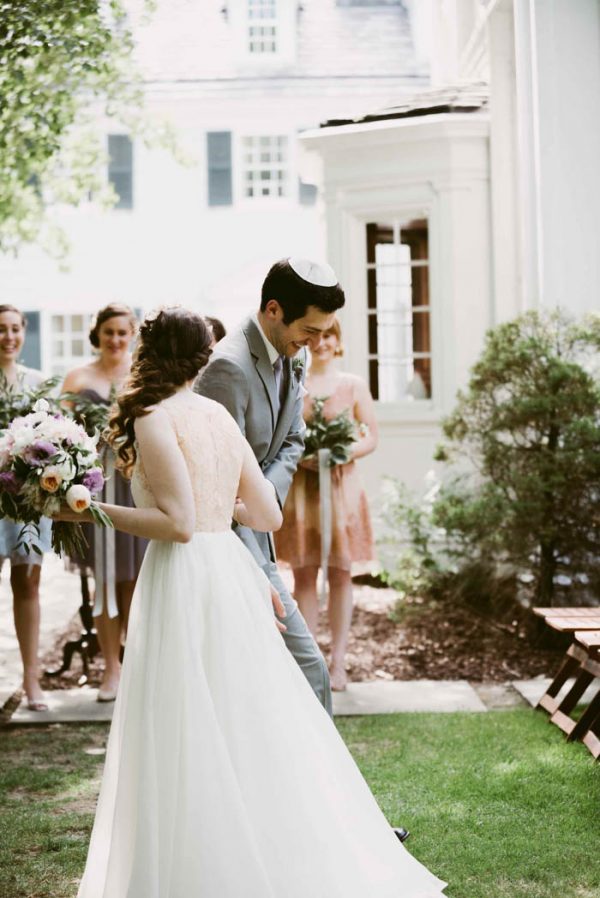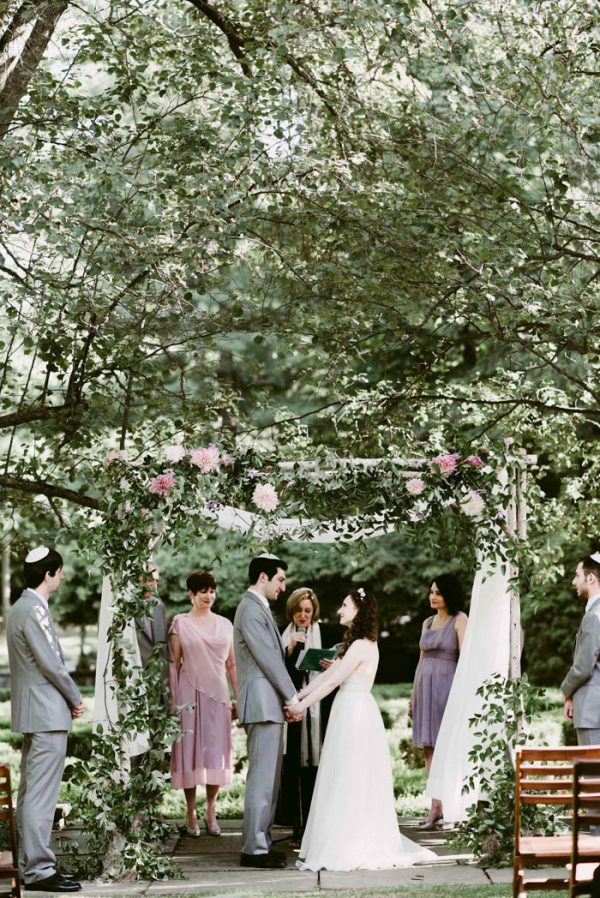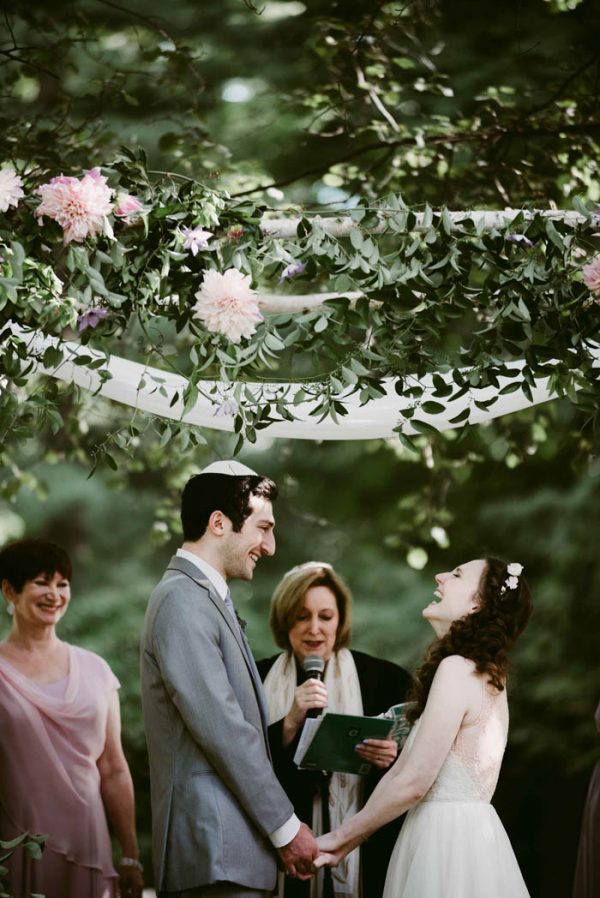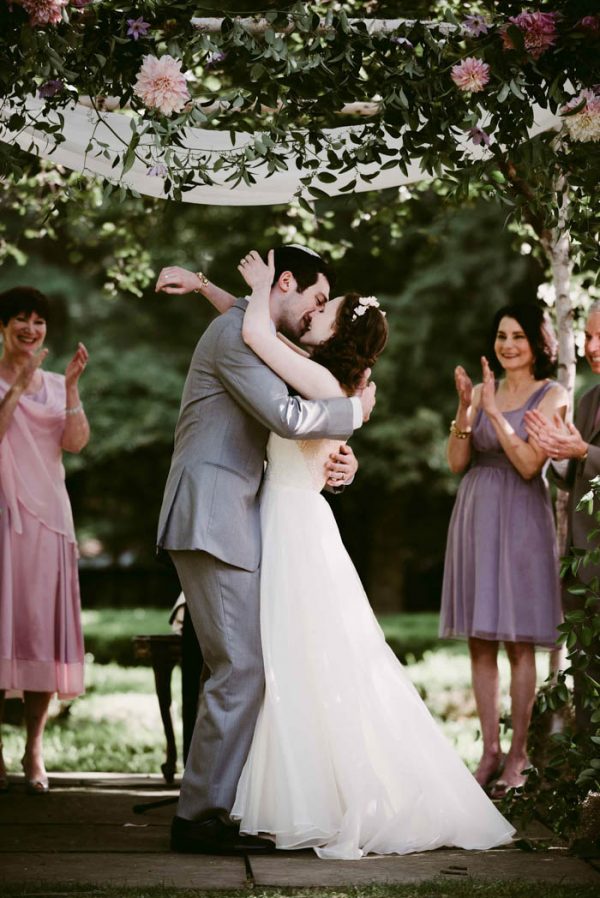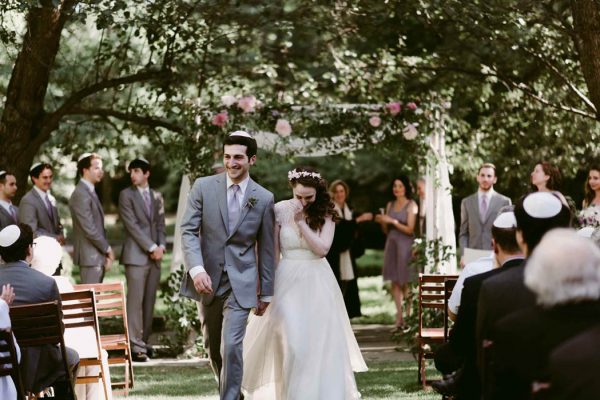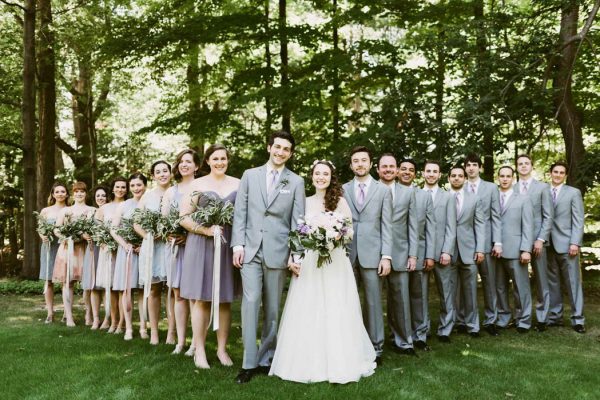 Having everyone we love in the same place at the same time was the most indescribably incredible experience each of us has ever had. Watching friends from all stages of life meet and love each other was totally life-affirming and magical. There was a moment before the ceremony got going when we came back from taking pictures on our own, and our entire wedding party was sitting around cracking up, having an absolute blast together without us. Before they even noticed we were there, we just looked at each other beaming and soaking in the scene.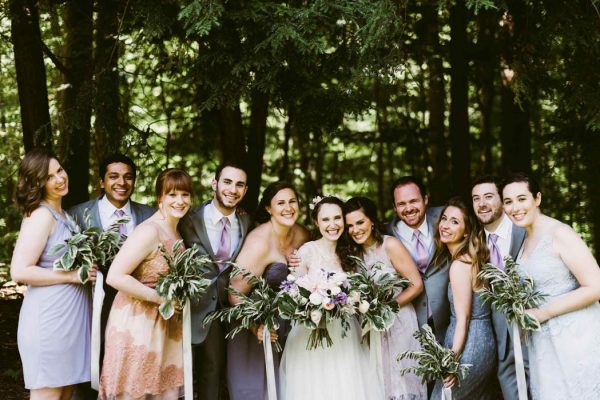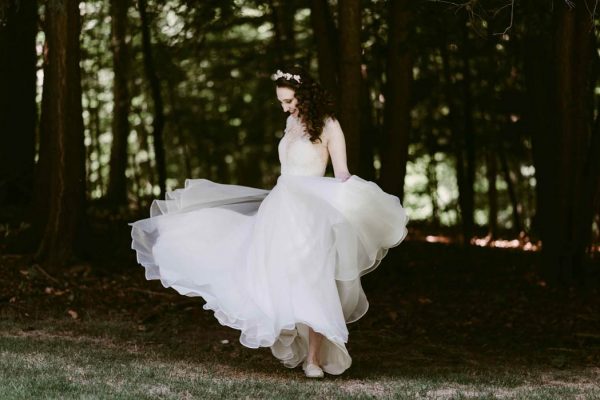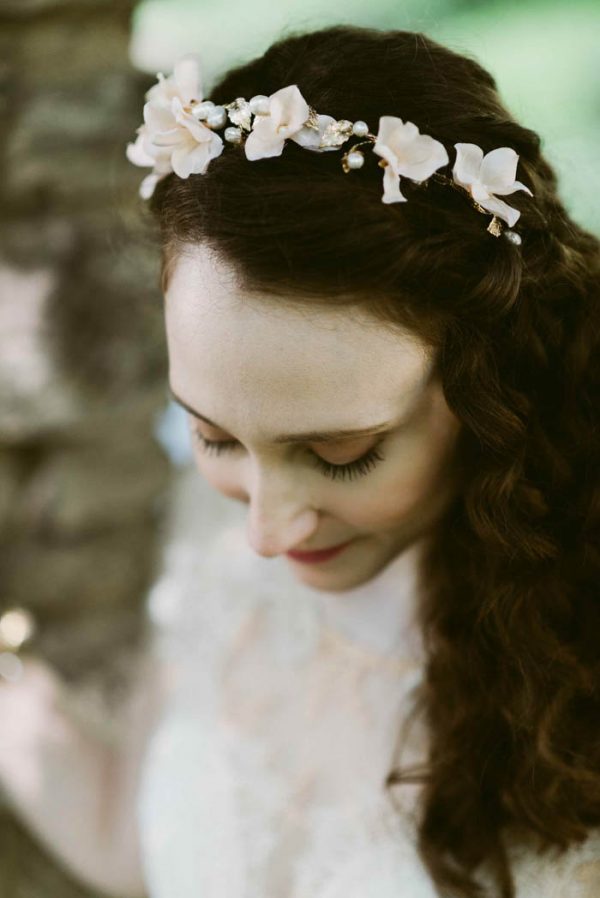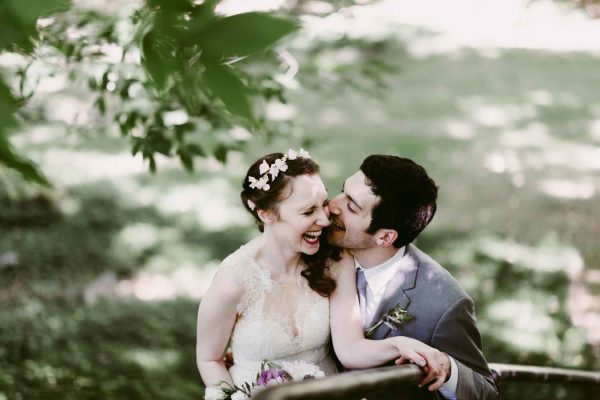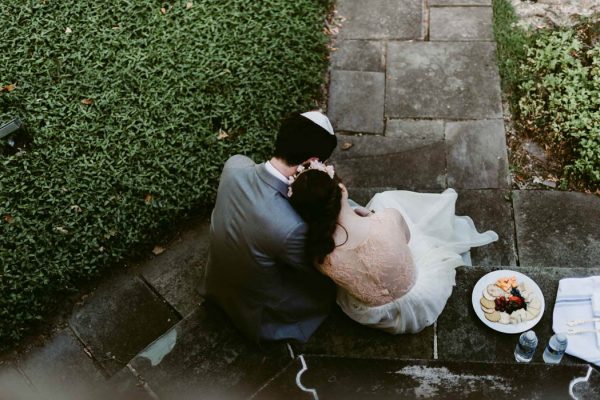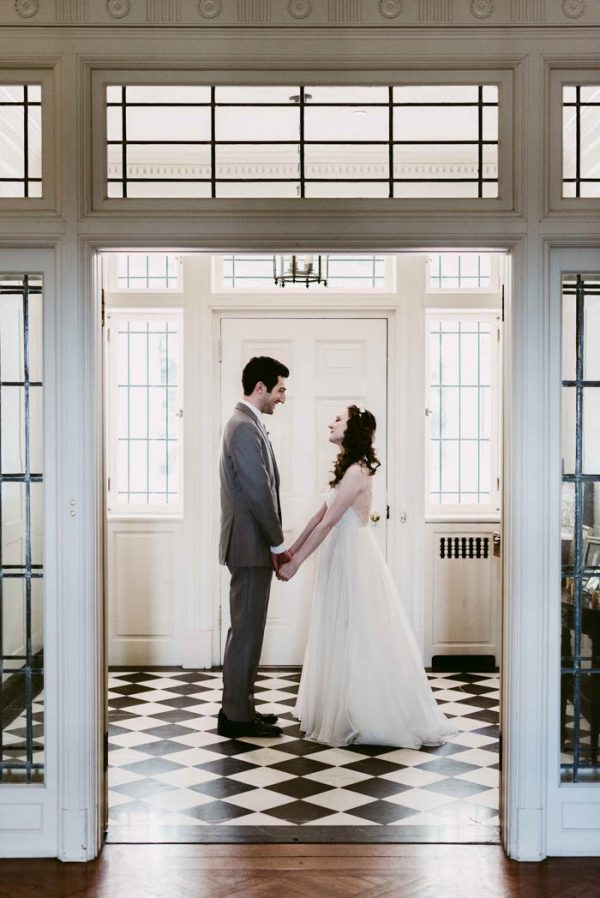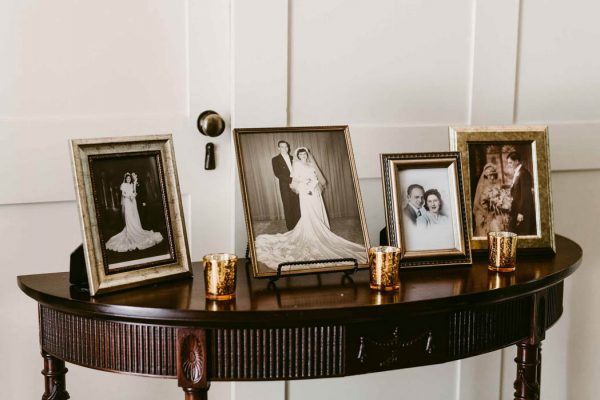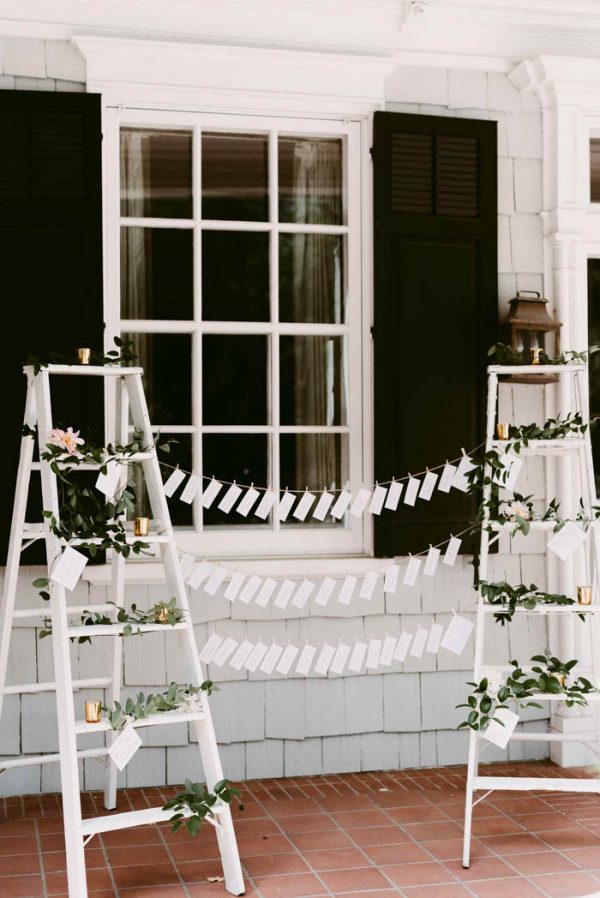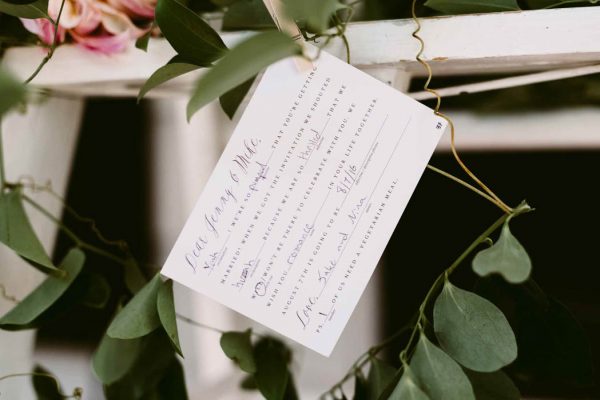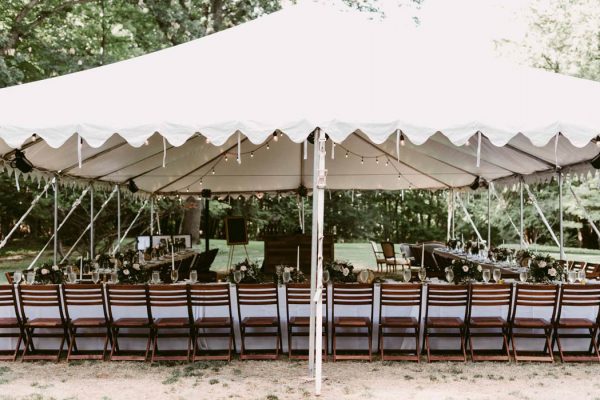 Instead of giving out favors, we each picked a charitable organization that was close to our heart and put out jars and tokens for each guest to cast their "vote" for one of the causes. Then, we made donations in our guests' names after the wedding. It felt like a great and authentic way to incorporate our individual passions into our wedding day.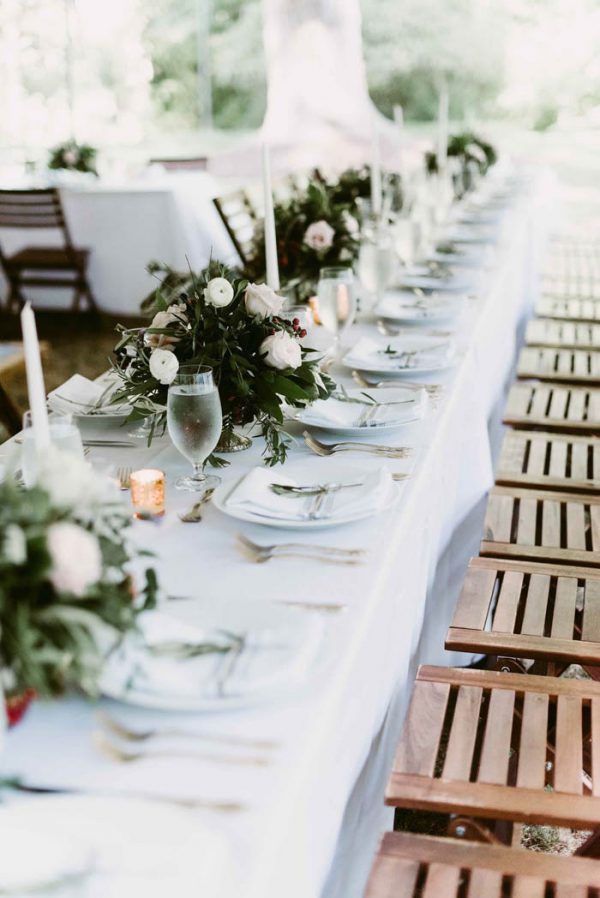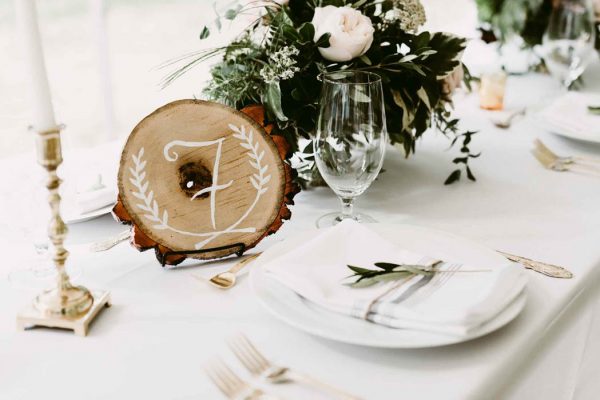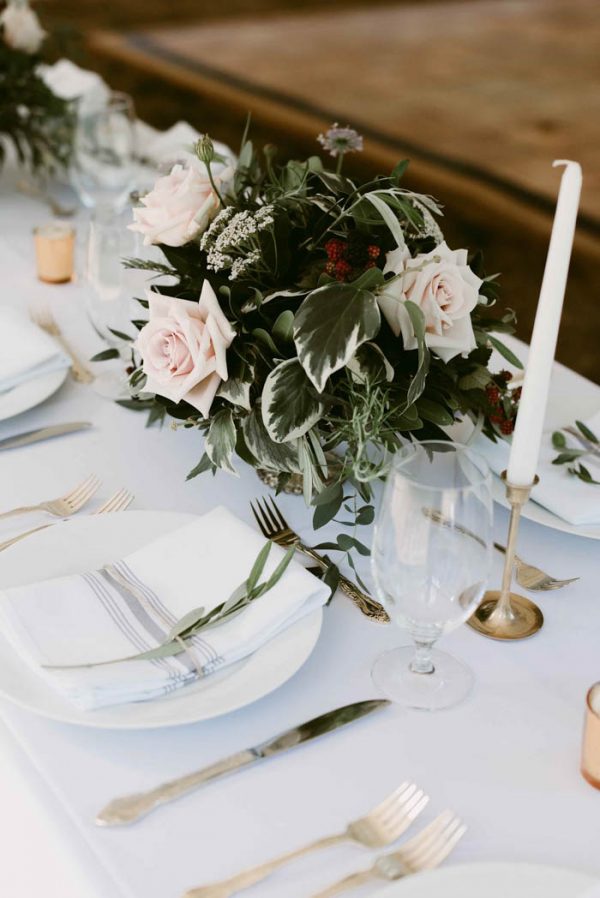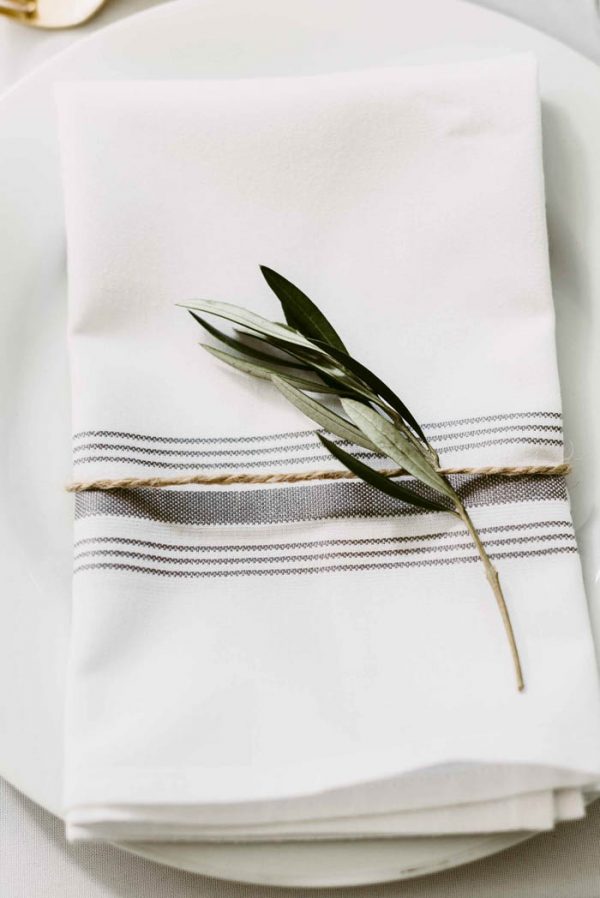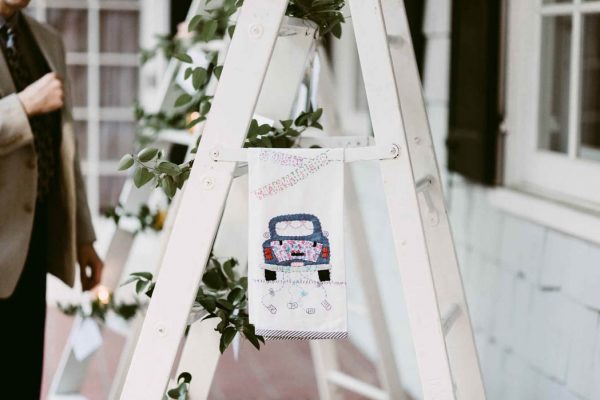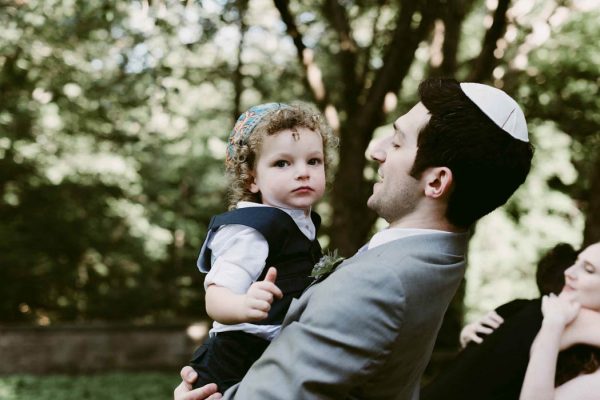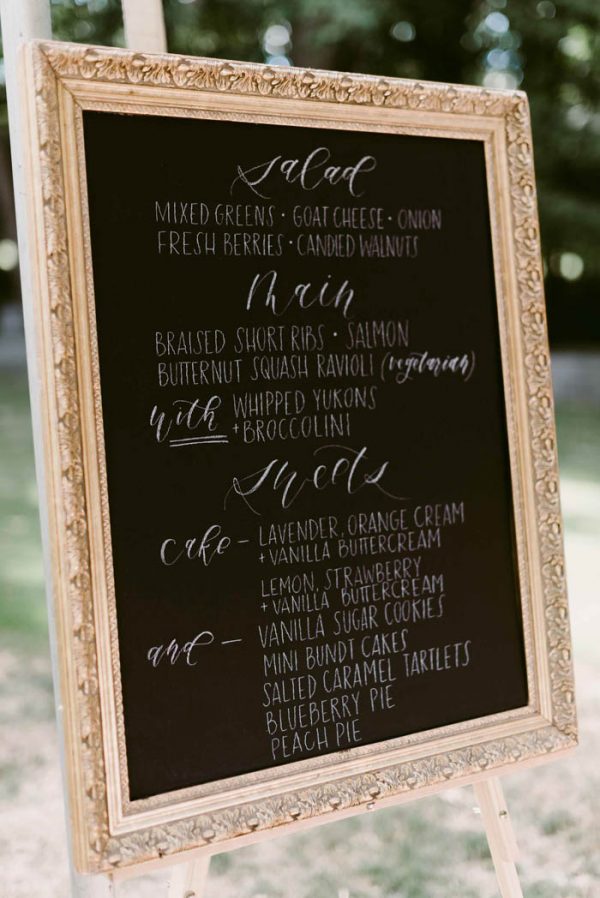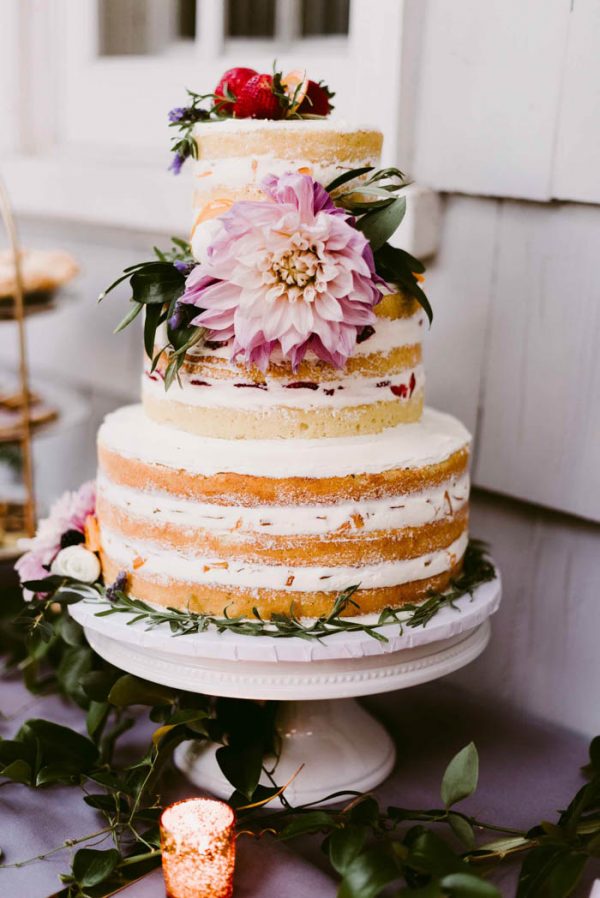 Processional – "Vito's Ordination Song" by Sufjan Stevens
Recessional – "Obvious Child" by Paul Simon
First dance – "The Nearness of You" by Norah Jones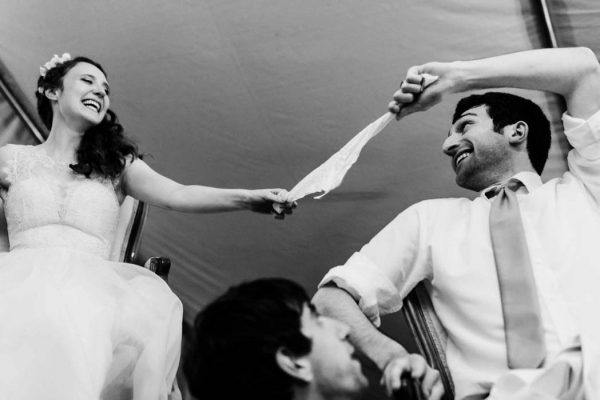 Congratulations to Jenny and Mike, and a special thanks to A Charming Fete for sharing this lovely wedding with Junebug! Looking for more garden wedding inspiration? See how Megan and Kevin created an indoor garden wedding at Thompson's Point in Portland, Maine!