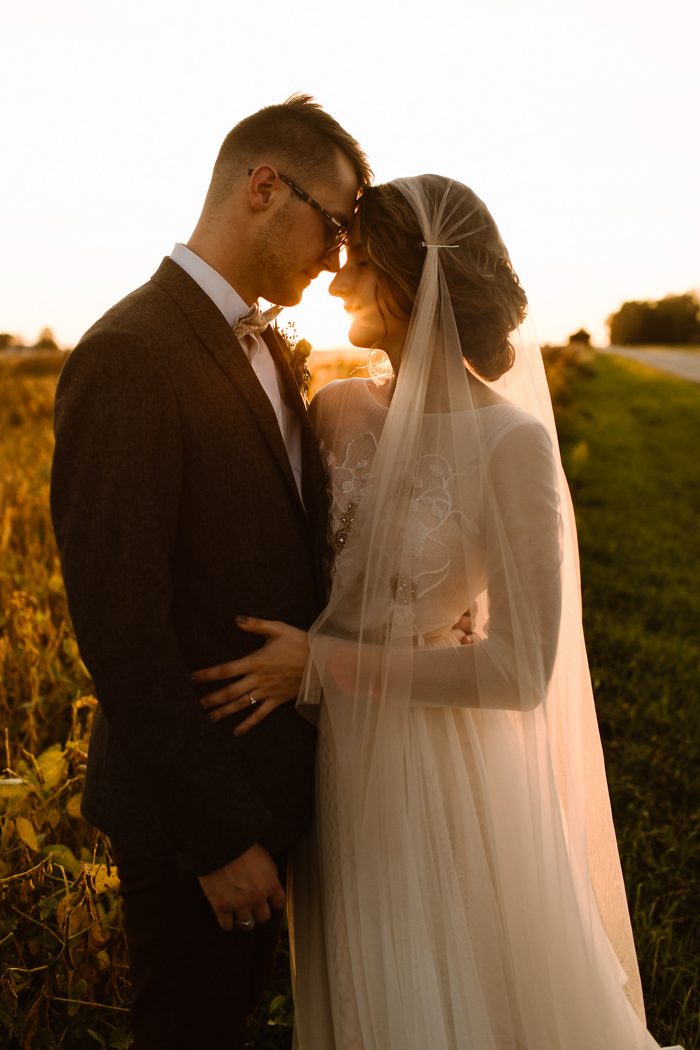 When it comes to sentimental celebrations, Jen and Will's intimate Alexandra, Ohio wedding is as sweet and emotional as it gets! They chose the private church property because of its significance to the bride's family. Jen's father built the little bridge they had to cross to get to the ceremony site for his own wedding many years ago and many of Jen's family members got married in the church or on the property. So, they wanted to carry on the special tradition of starting their forever in that same, sentimental place. Wearing a stunning vintage-inspired gown and long veil from Alex Veil Bridal, Jen looked as if she had emerged from a different era, and her bridesmaid's blush and lavender ASOS gowns echoed the soft, vintage look they used in the decor and floral arrangements. Photographers Eastlyn Bright and Joshua Lee's creative composition and artistry truly brought this unique celebration and all the emotional moments to life.
The Couple:
Jen and Will
The Wedding:
Private Church, Alexandra, Ohio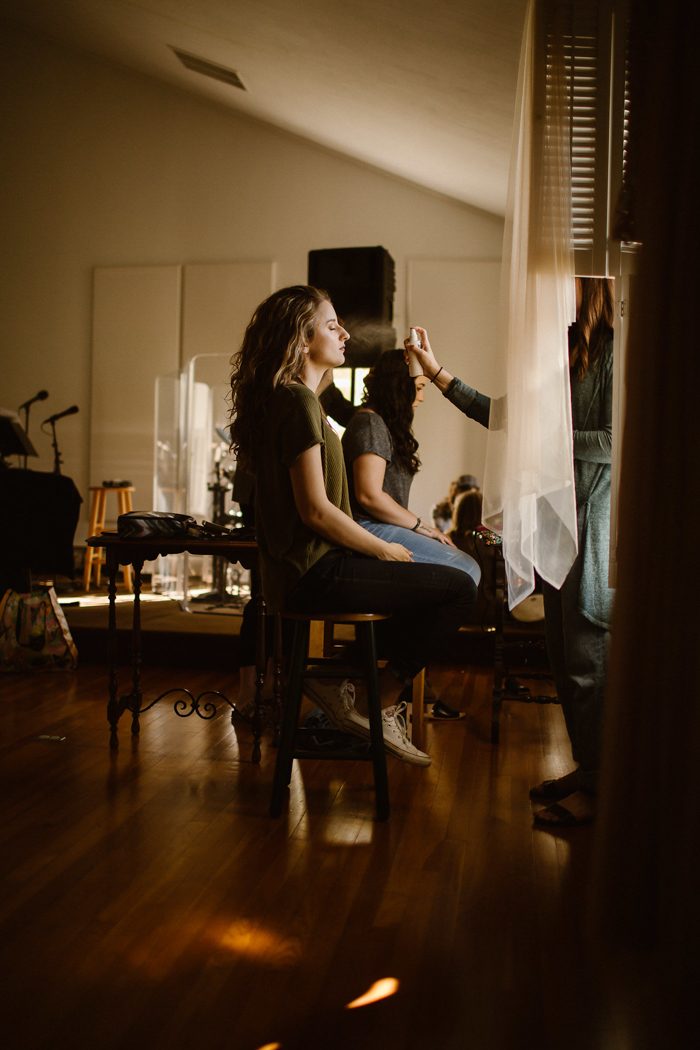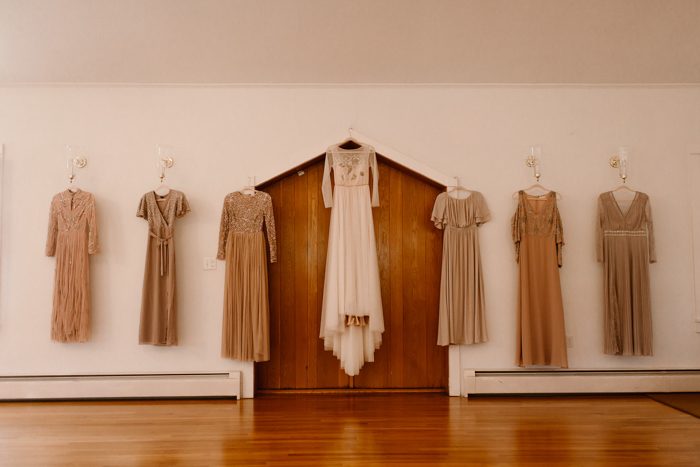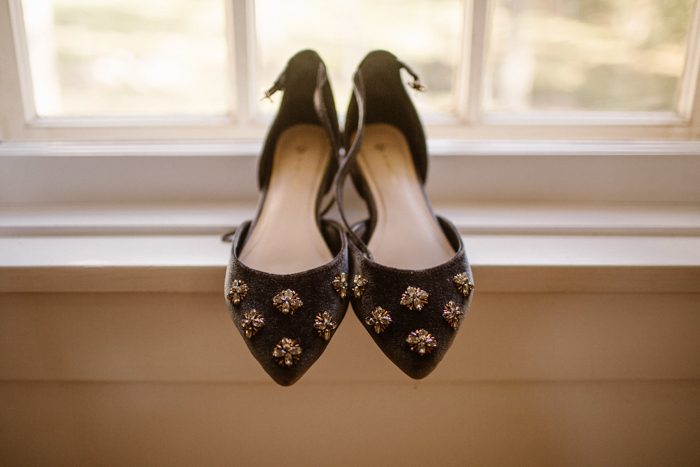 More than anything, we wanted our wedding to tell our personal story and to reveal the love of God. We chose this vision early in our wedding planning, and it assisted us in both the practical and creative decisions we made. Our budget, the aesthetic, the artists we chose to collaborate with, and so much more took form from this initial dream. Everything became about symbolic and intentional choices, and we went out of our convenience to find new ways to make our day meaningful to us.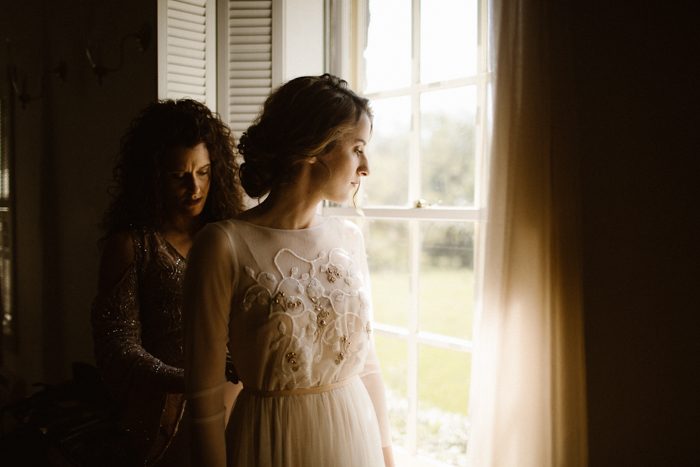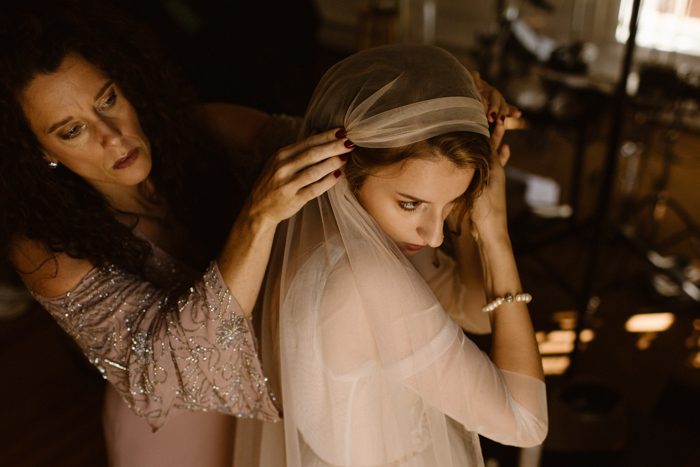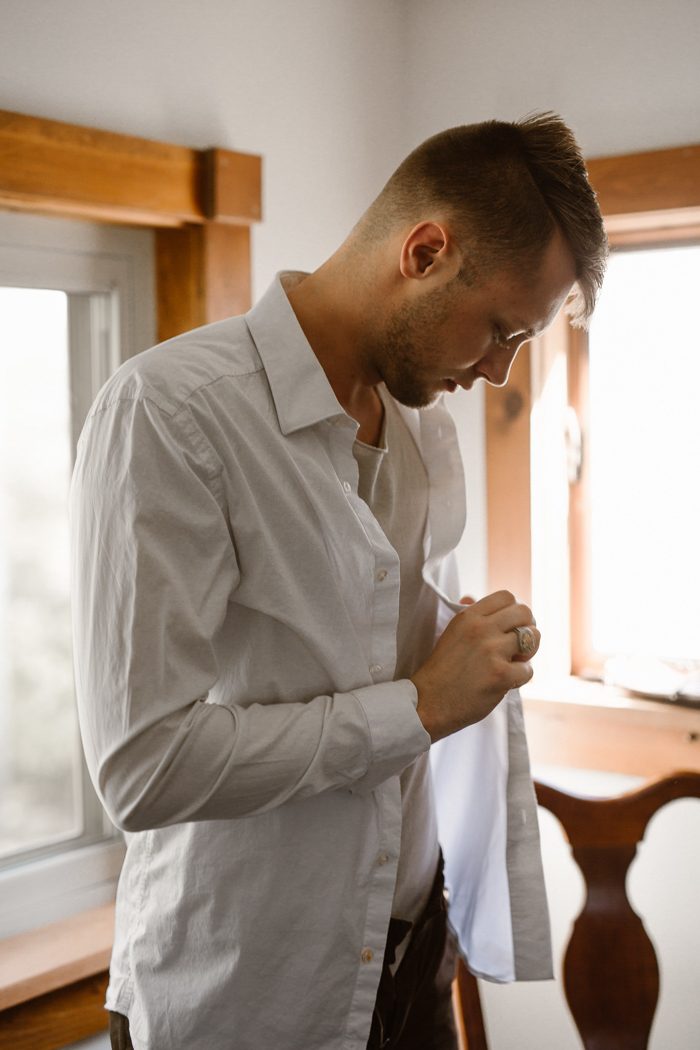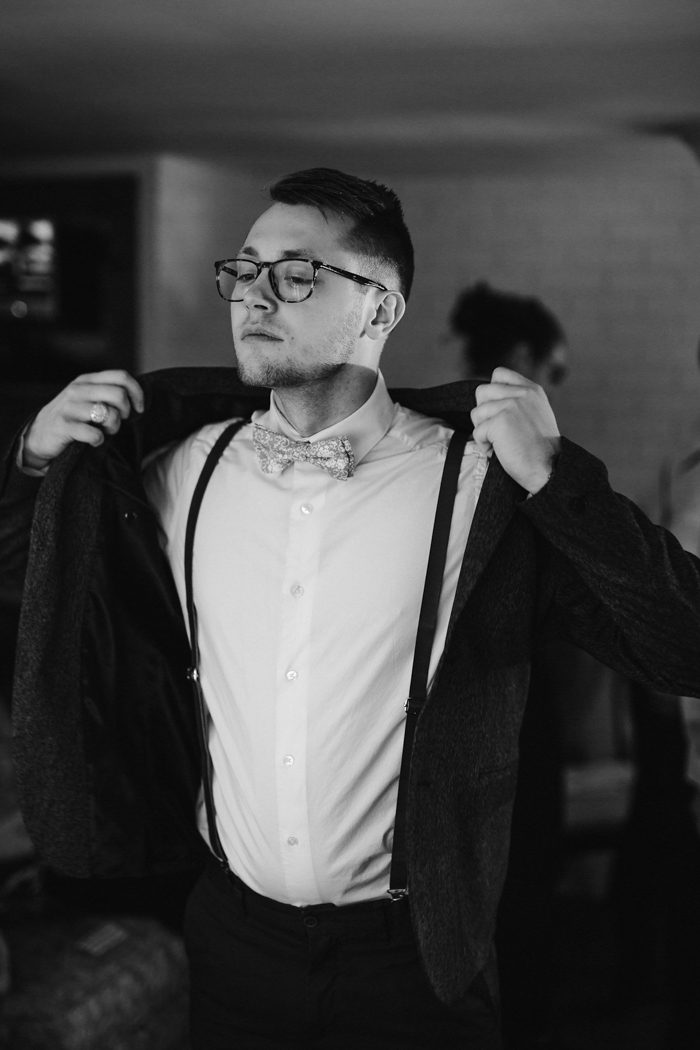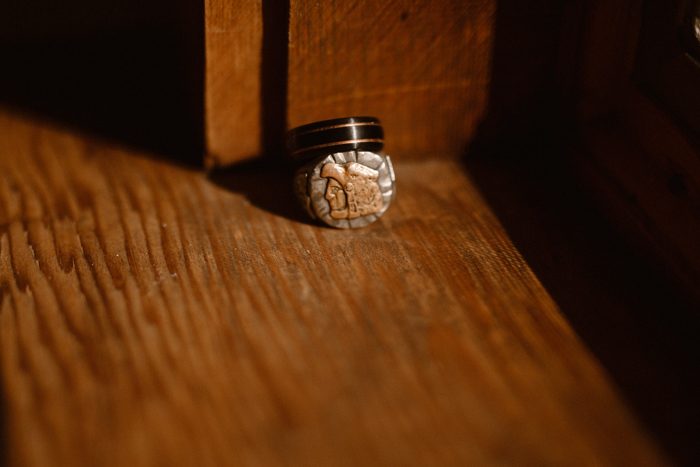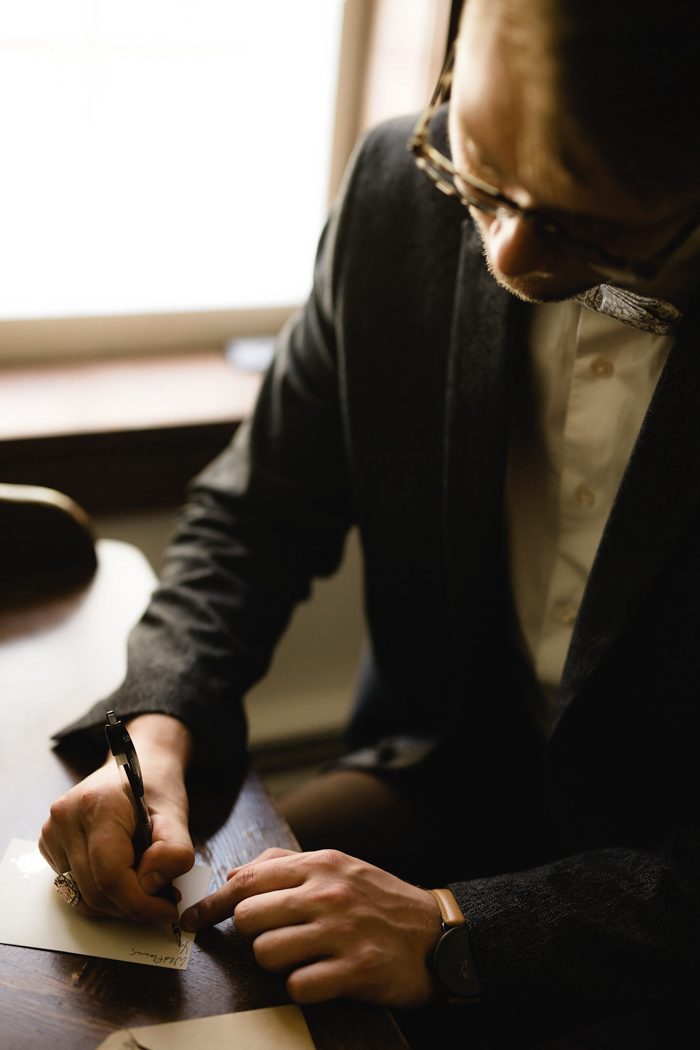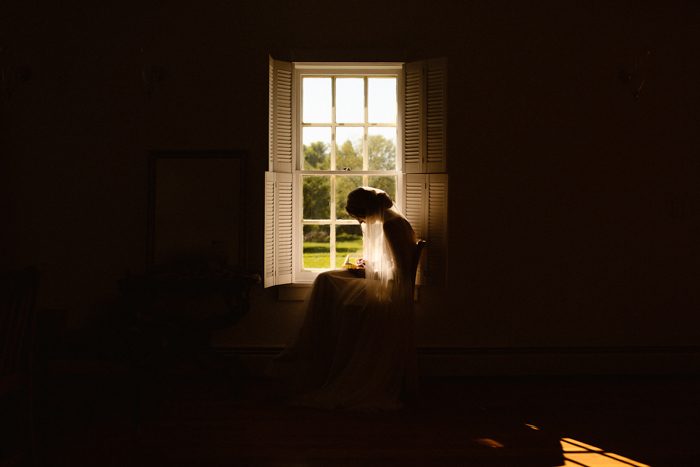 For us, the most meaningful moment of the day was our first look. After first seeing one another, we prayed together, and Will read Proverbs 31 over me, and I read Psalm 1 over him. A friend of ours had taught us to do this for marriage, and it was a really powerful moment to share just before the ceremony. We had told my dad before the first look that we wanted him to play a part in the first look, as well, as it wasn't official that I'd be handed off to Will yet. Will wanted to go out of his way to respect the relationship between my dad and me. So, while we had our first look, my dad stood off in a distance watching us and praying. At the end, we walked down to the bridge he'd built for his wedding, and my dad prayed over us while we all stood together on it. We were all sobbing. To us, it was this beautiful picture of our heavenly Father's love for us and our most treasured moment of it all.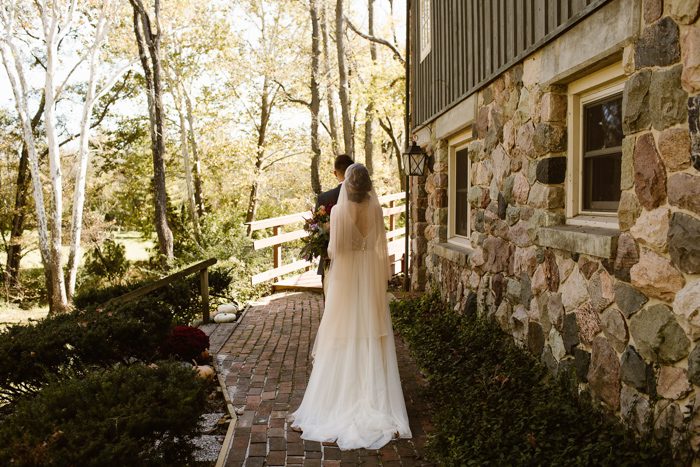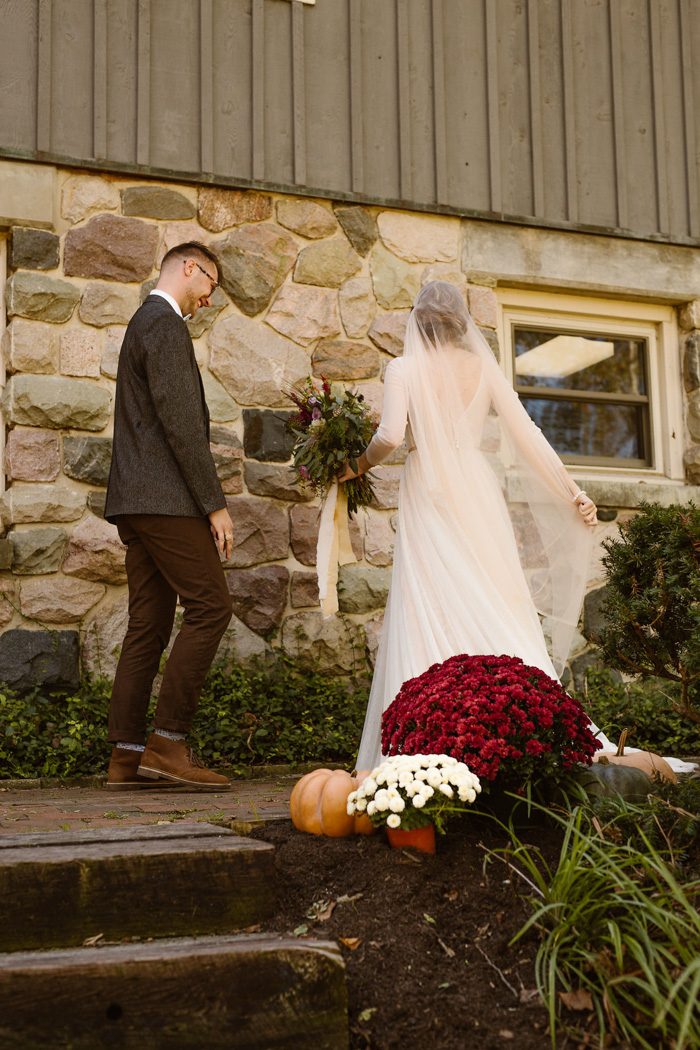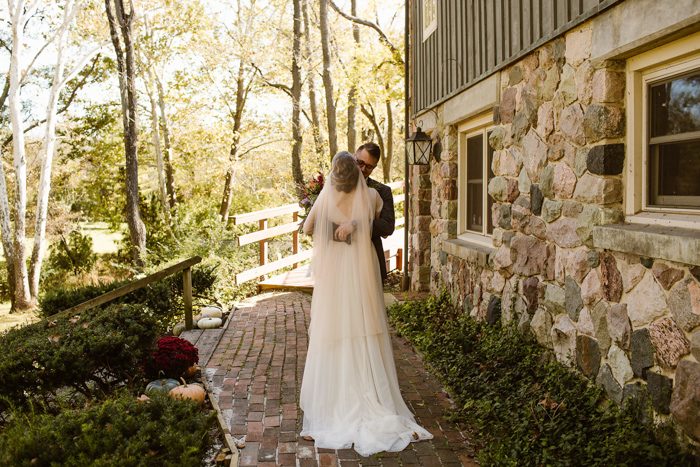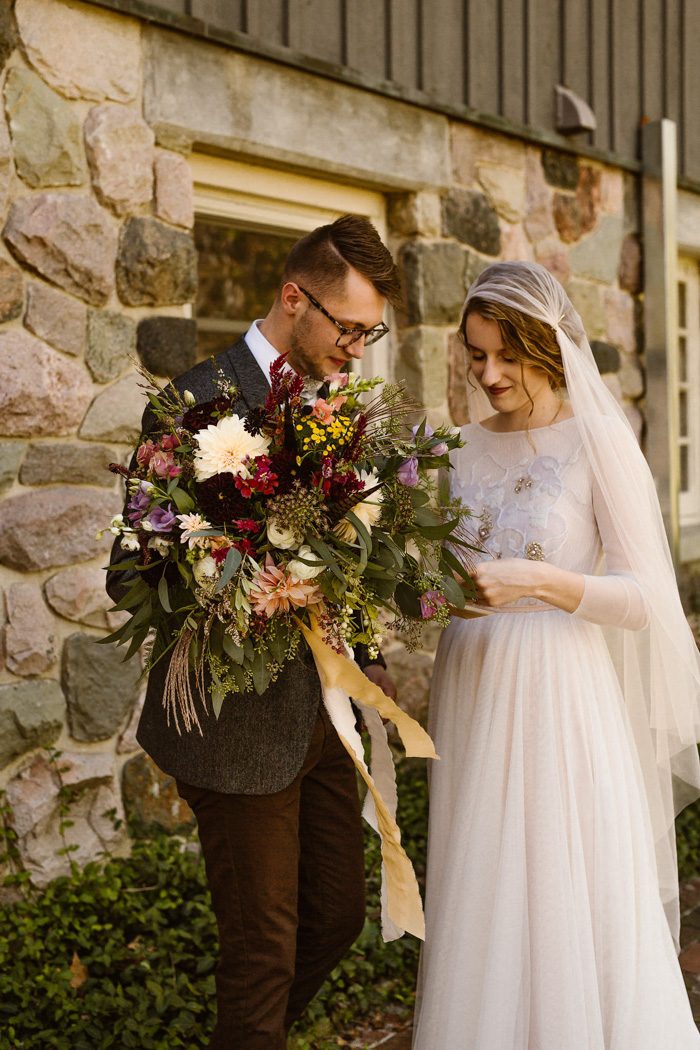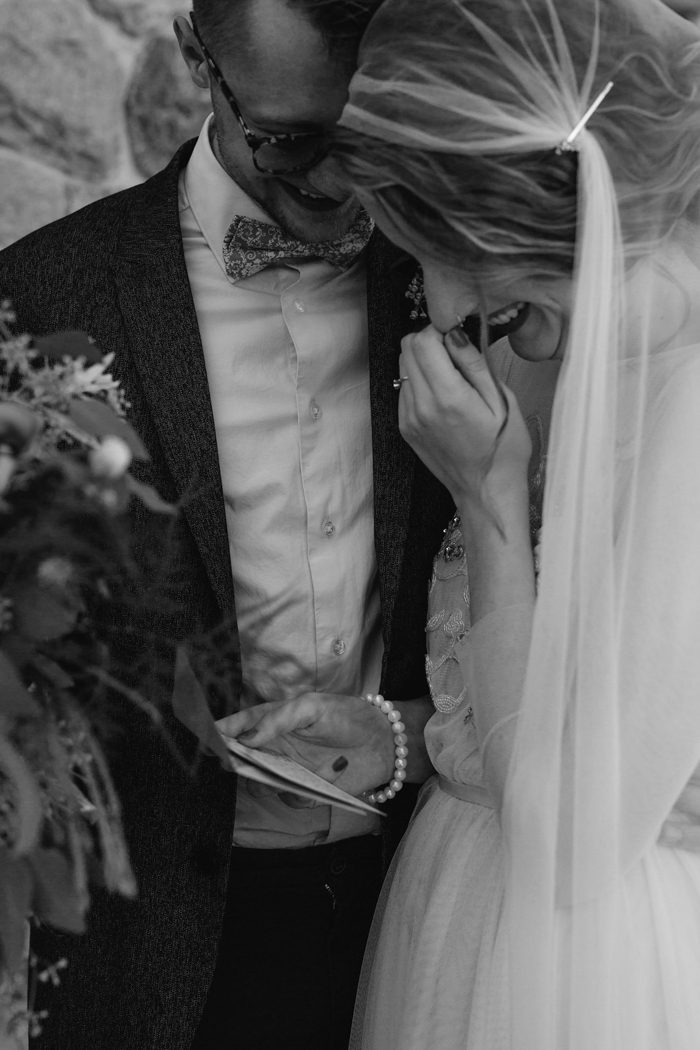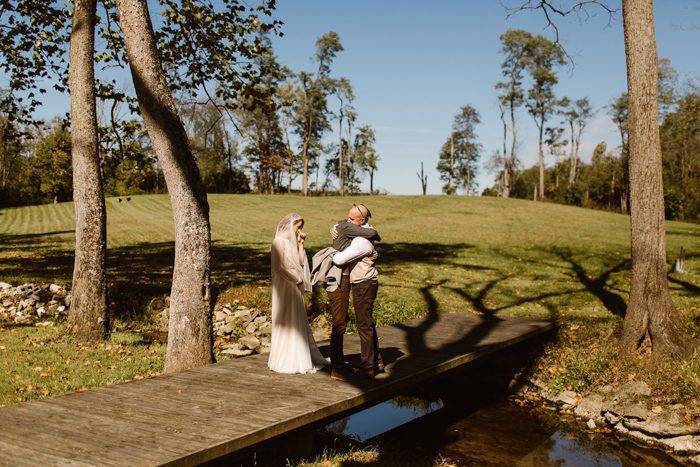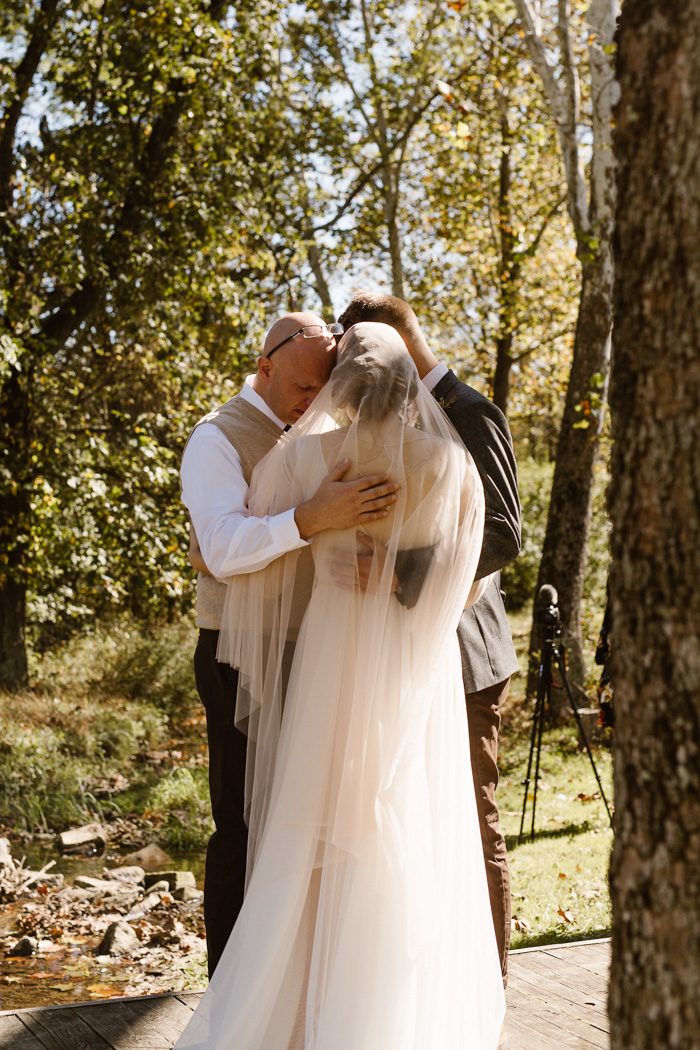 In choosing our wedding photographers, we immediately knew we wanted Eastlyn and Joshua. In our engagement photographs and wedding photographs, they went out of their way to continually be intentional with us and our story. They listened to us talk about what we care about for hours, and they didn't bend to any other vision for our day. Creativity is something that's important to us as a couple, and working with them truly felt like a collaboration between our dream and their artistic eye. They loved us well, were centered on making sure we were okay, and they even kept us present to the moment by helping us create a slow schedule for our day. We'll treasure these photographs forever, and for all the significance they now are to our new family's history, we're so thankful Eastlyn and Joshua captured them.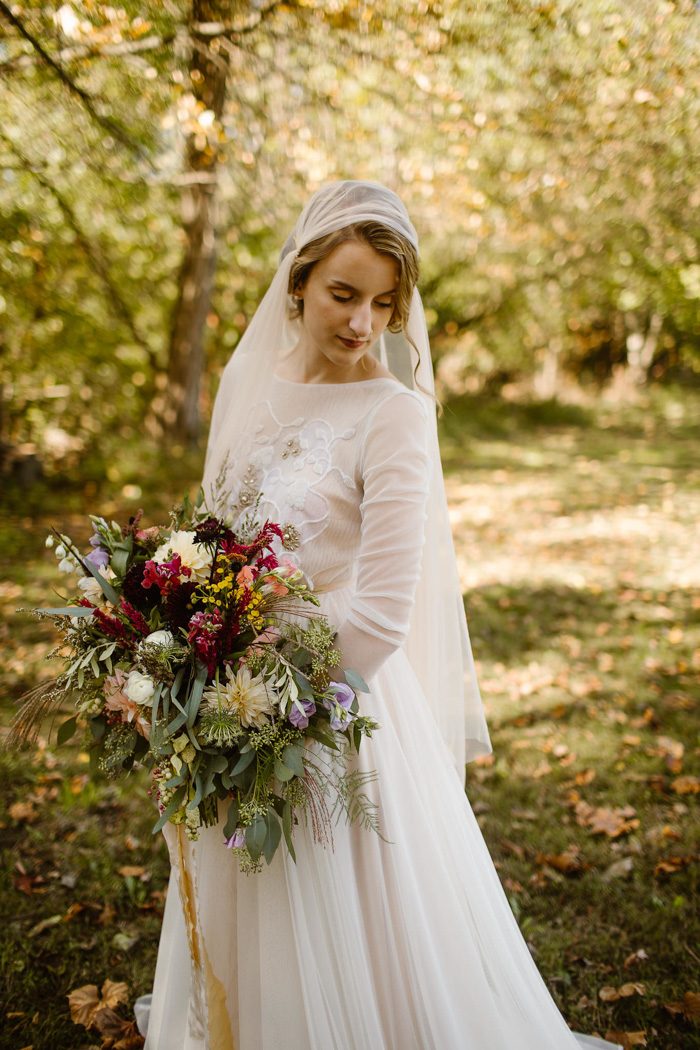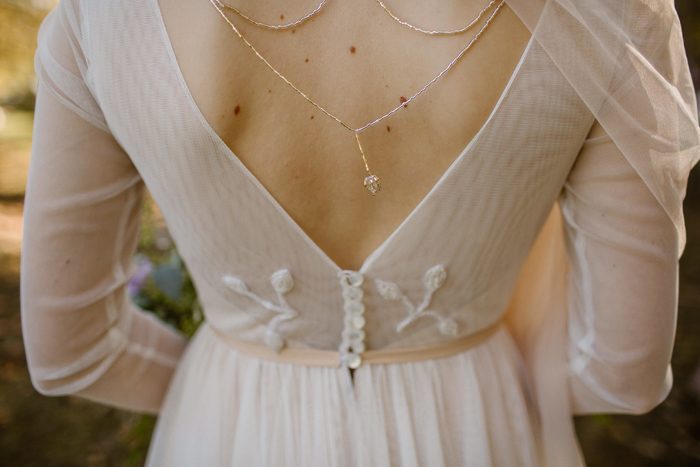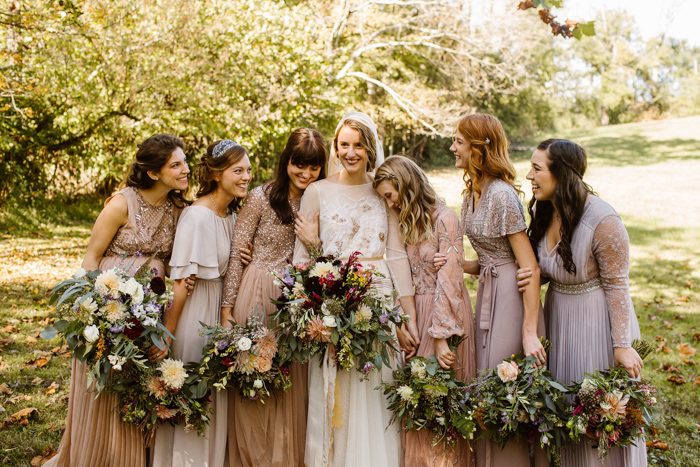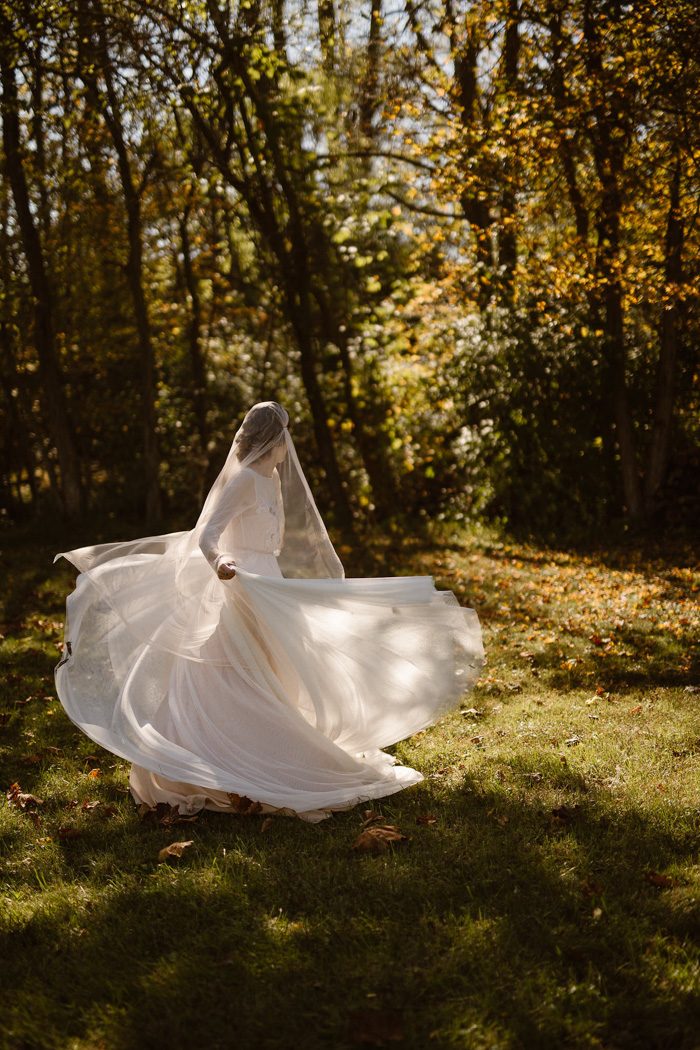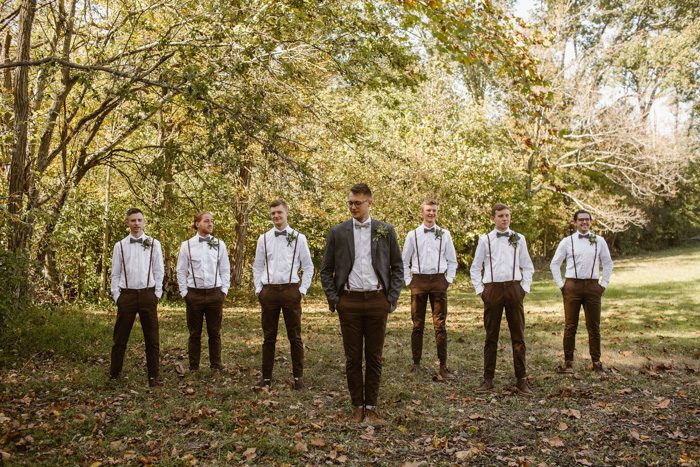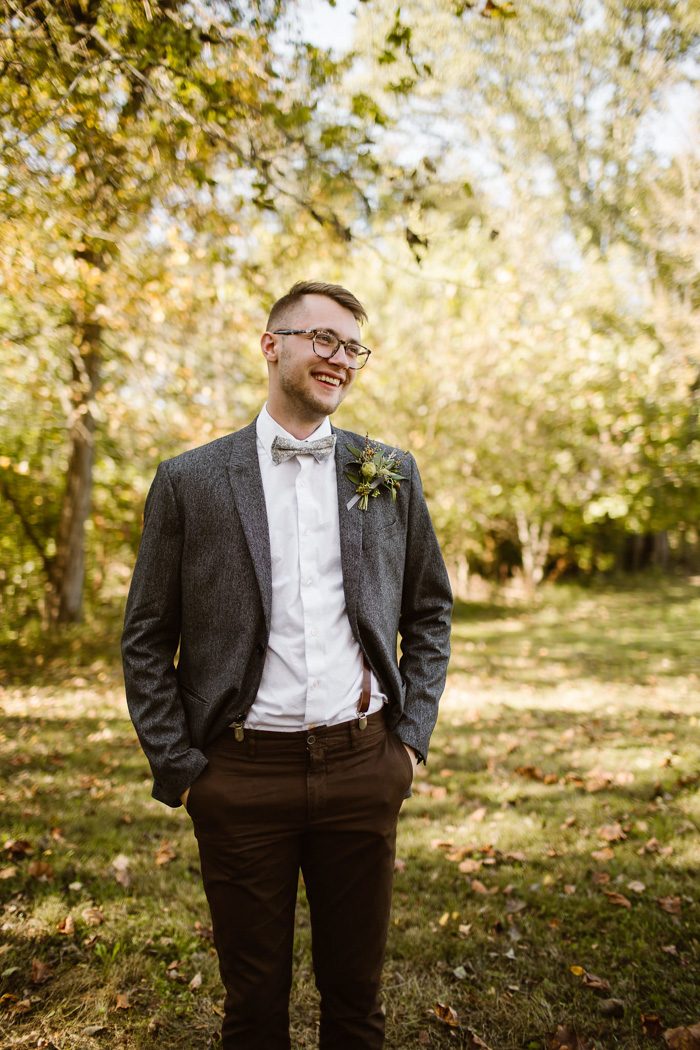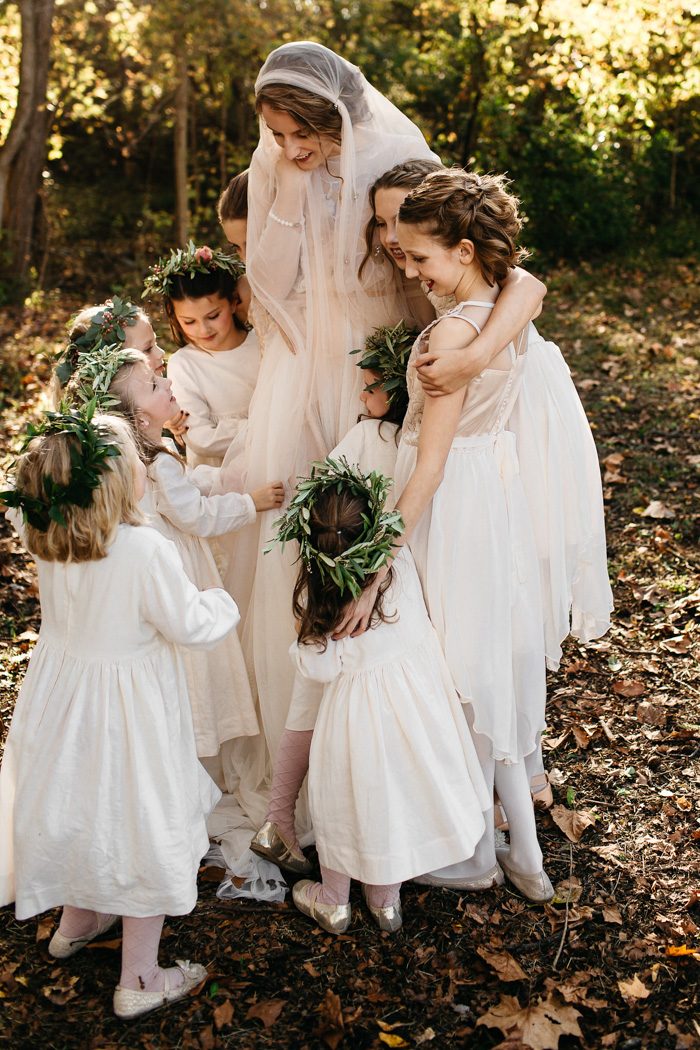 For years I told my friends that one day I wanted to get married at the old country church I grew up at, and as I went down the "aisle," I wanted to walk across the bridge that my dad had built for his own wedding. My grandparents and other old family friends actually built the stone church years ago, and so, for me, that church held immense generational value to my family's heritage. Many of my family members have married in the church or on its property.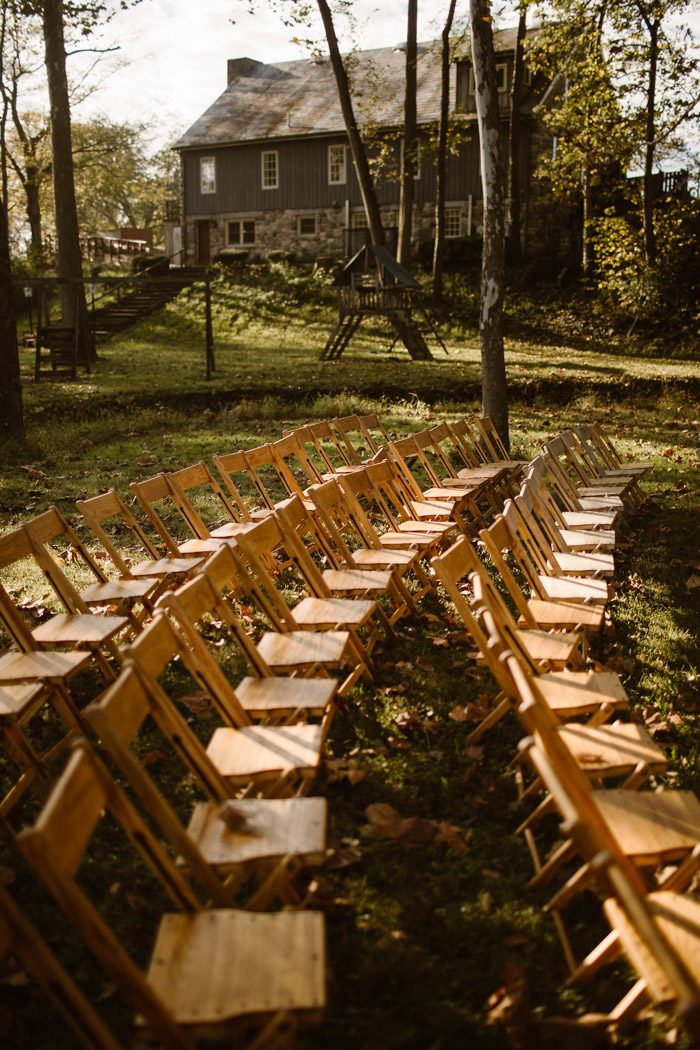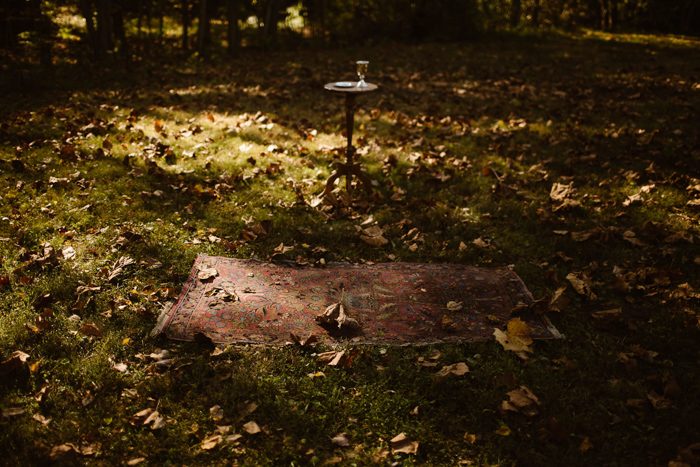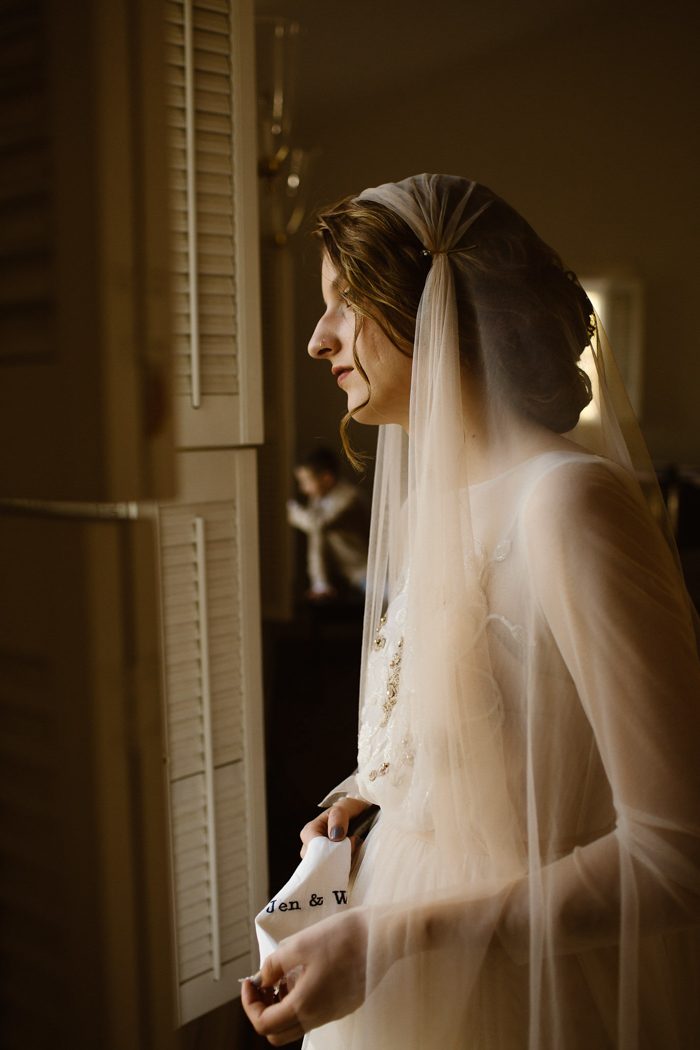 Will and I met taking piano lessons from my stepmom. We had our recitals together in the church as young children. I remember even then thinking he was cute, as he played the theme song from Pink Panther for all of our friends and family. We've both had countless memories involved in the building, and it meant a lot to us both that we would marry there.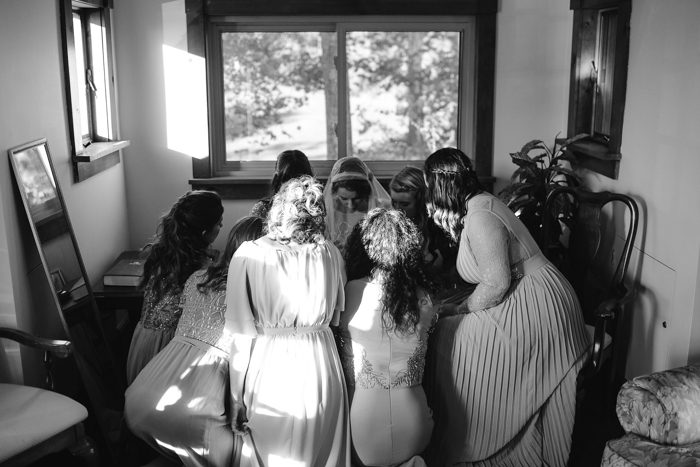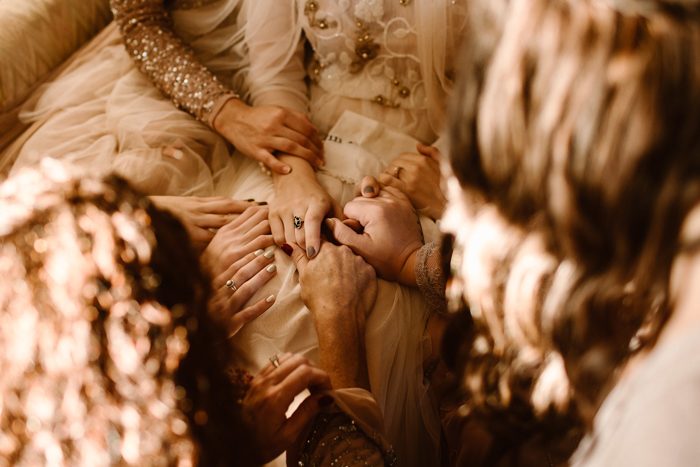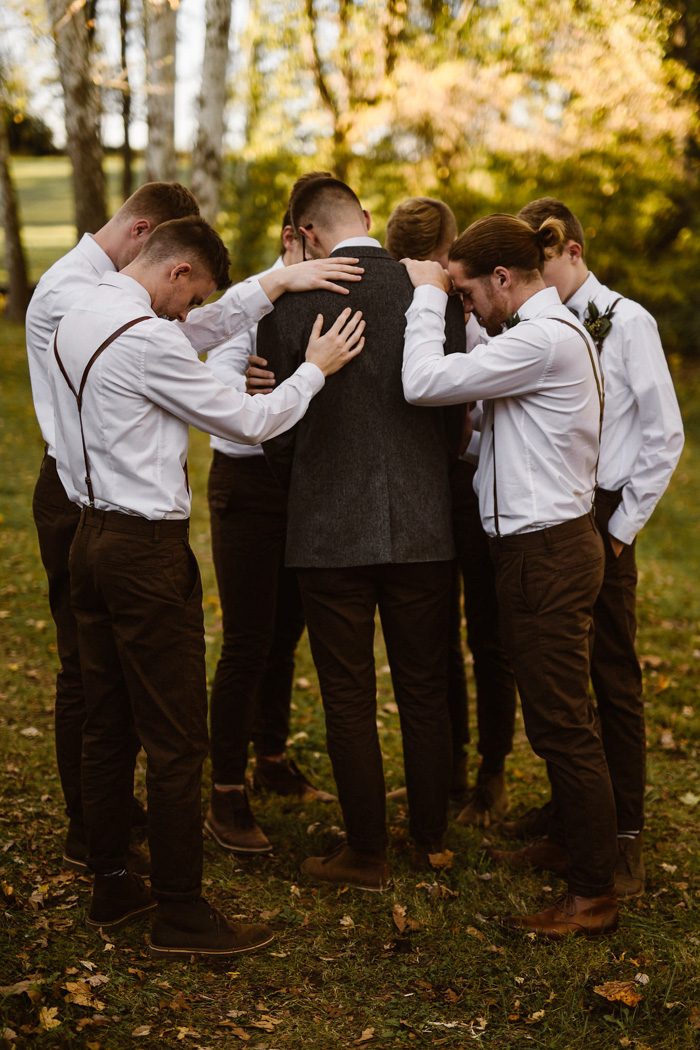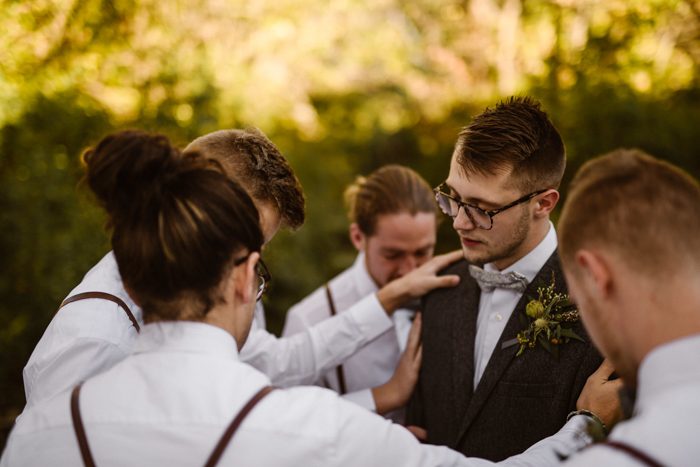 In planning the ceremony, I chose to keep the decorations very simple because we wanted our story and our faith to take center stage. The processional music was from my favorite movie, Pride and Prejudice, and it was played by Will's piano-prodigy brother, Seth. We opted to not have a flower girl or ring bearer because we had no meaning tied to that. Instead, we had young children from our family ring wedding bells, as it added to the whimsical feel of the music. My dear grandma was the "flower lady" because she, my sister, and I picked wildflowers together when we were younger, and I wanted to honor her in this way.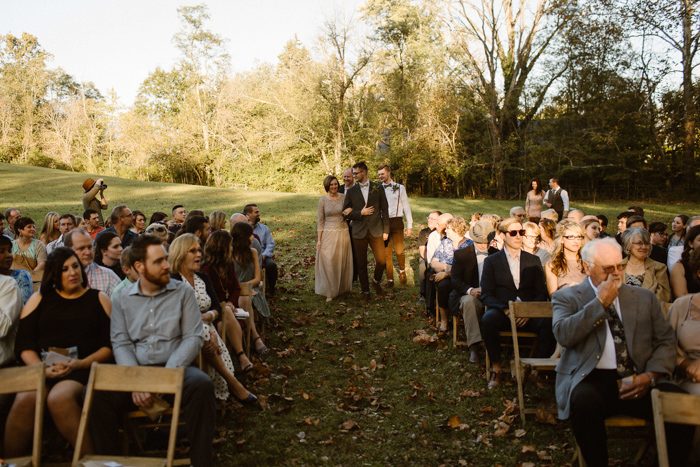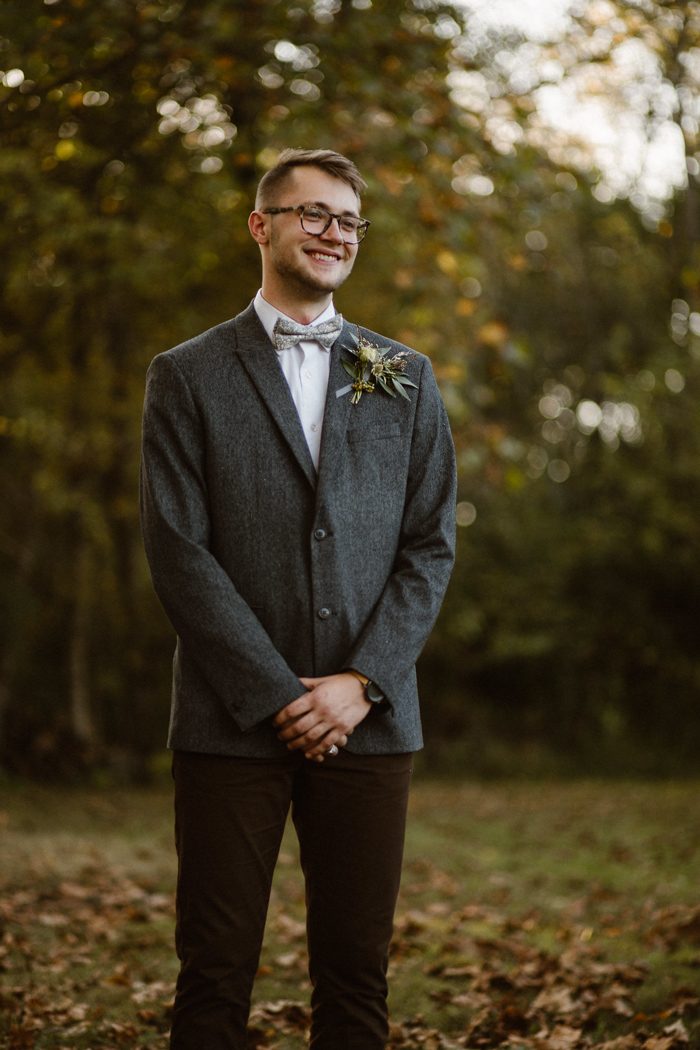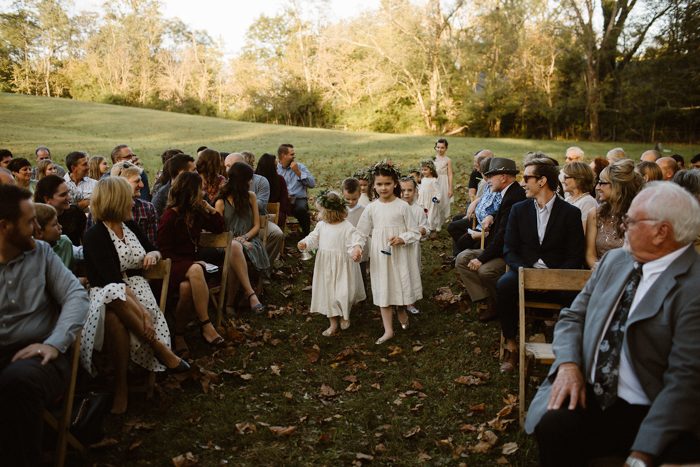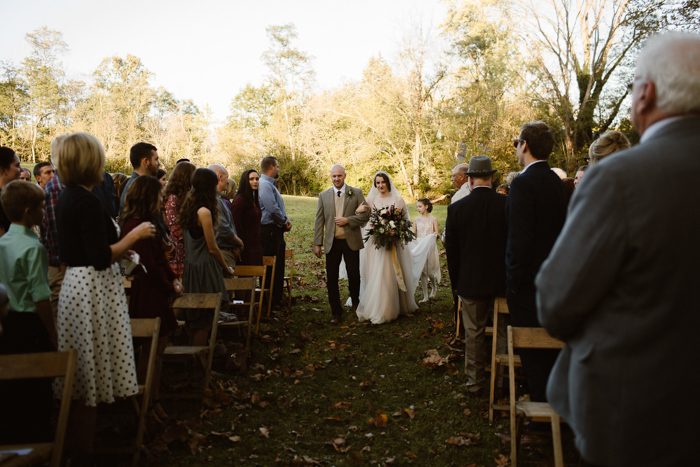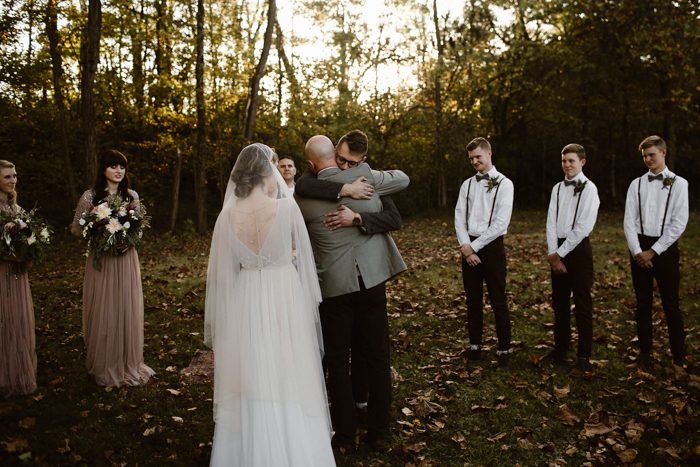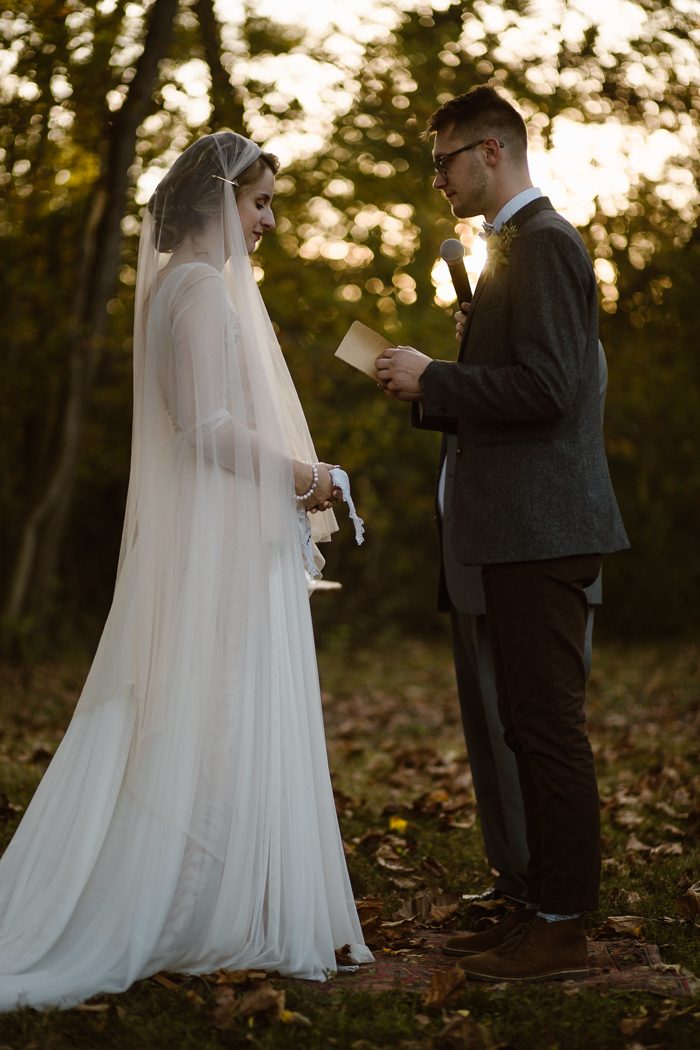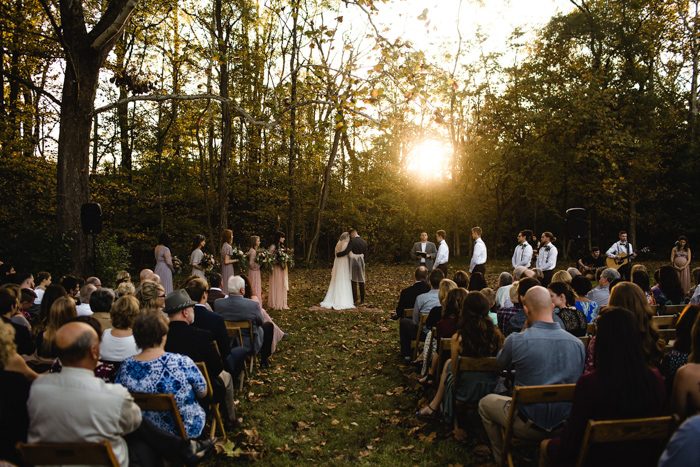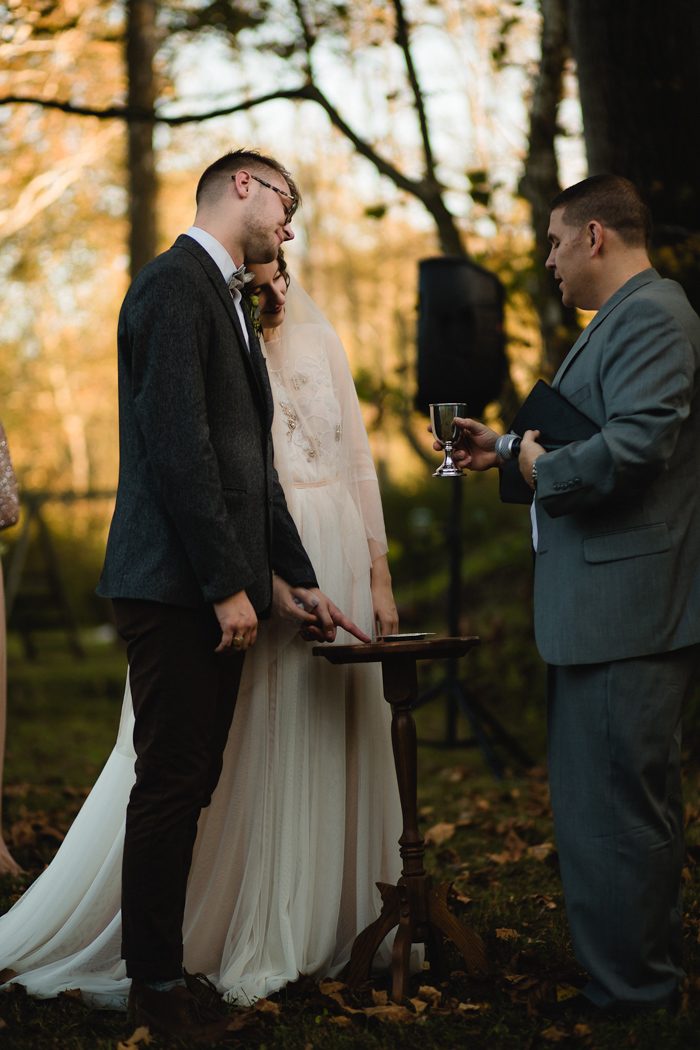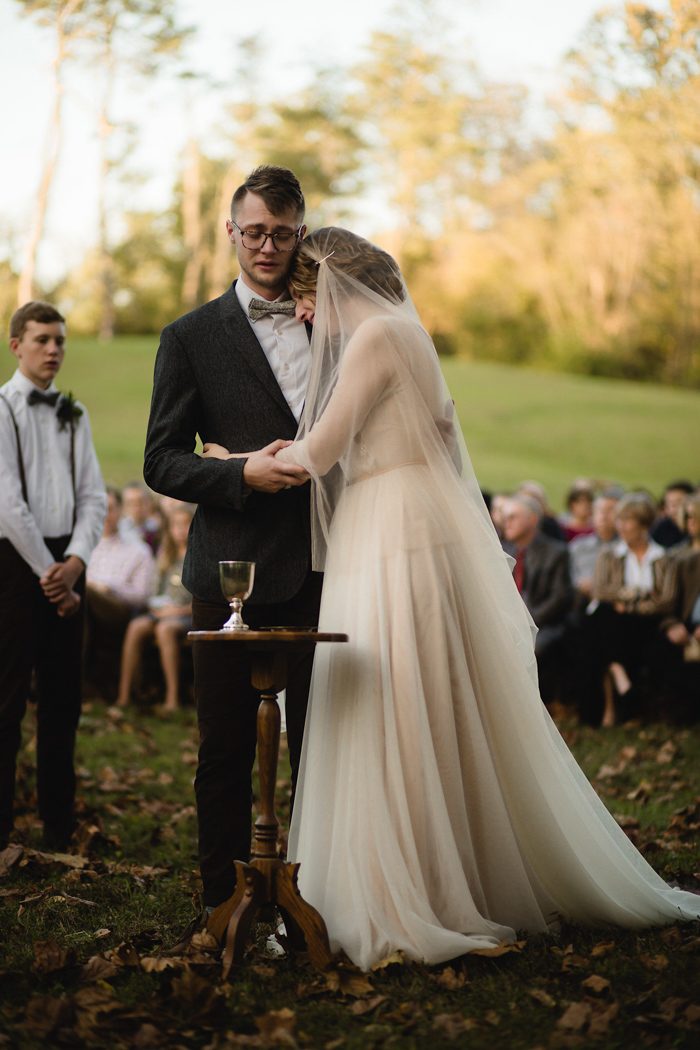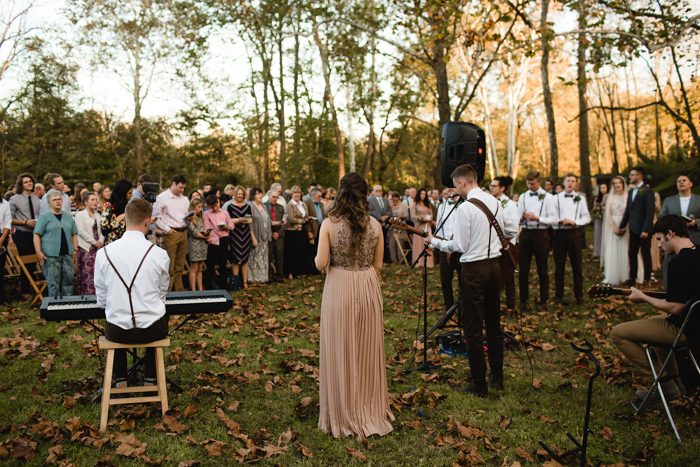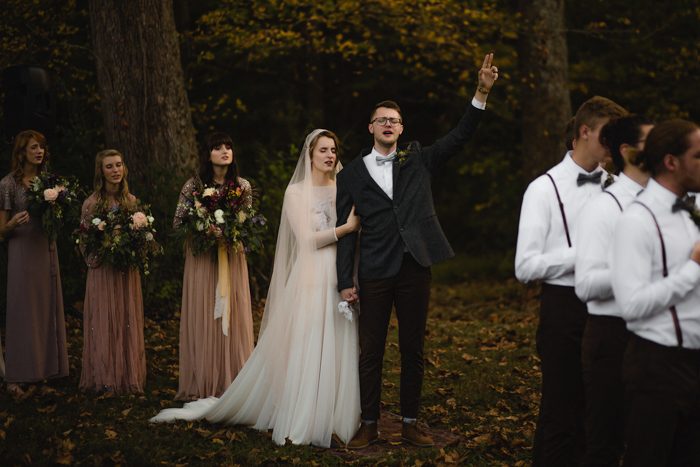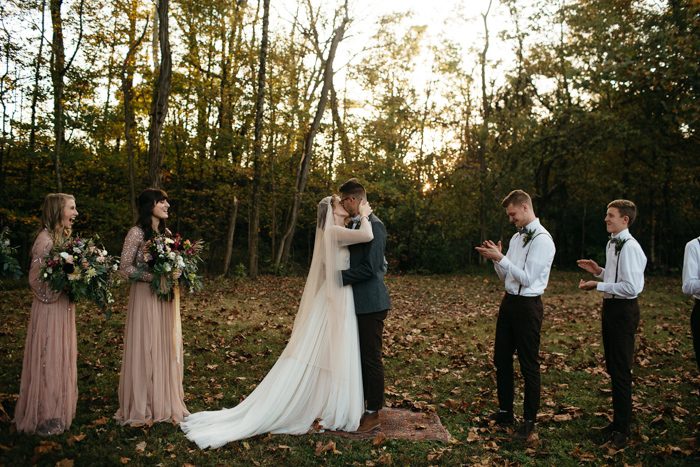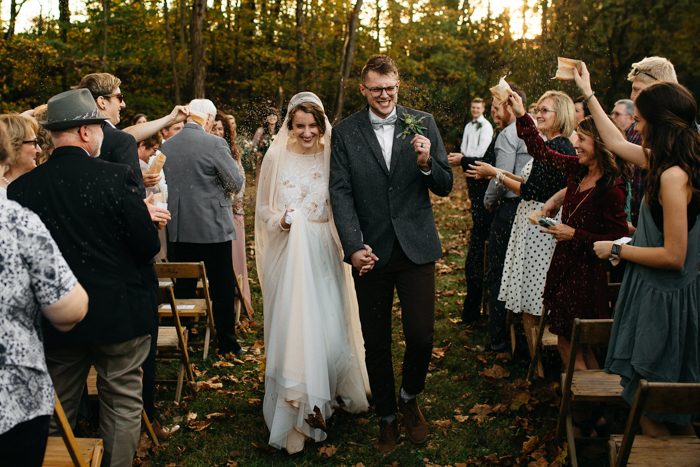 Above all else, your day is about you two as a couple. I remember sitting with Will at the beginning of the wedding planning and discussing what we cared about, and how we were going to incorporate those values in our day. Our parents, family, and friends were all involved in the production of our dream, but we identified the dream as a couple. I felt the strain of needing to please everyone involved so often through the planning, but remembering those values we claimed early on kept us centered on choosing what was best for us. It made our wedding about us, and meaningful to us. I'll never regret that, even if it wasn't always conventional. Be different, and make interesting decisions just because they mean something to you!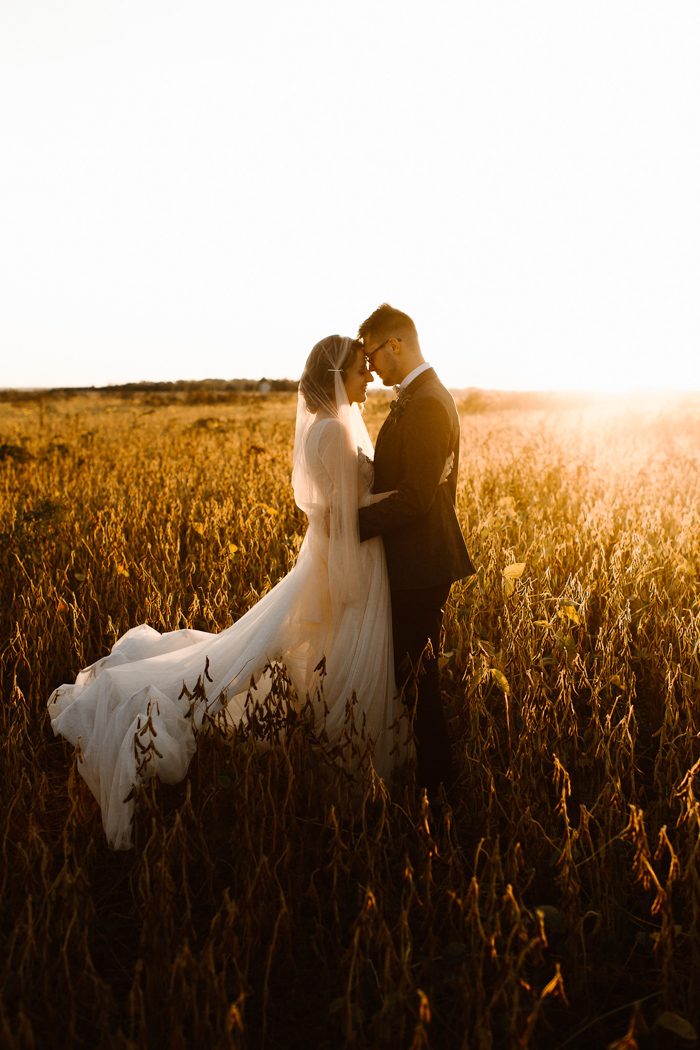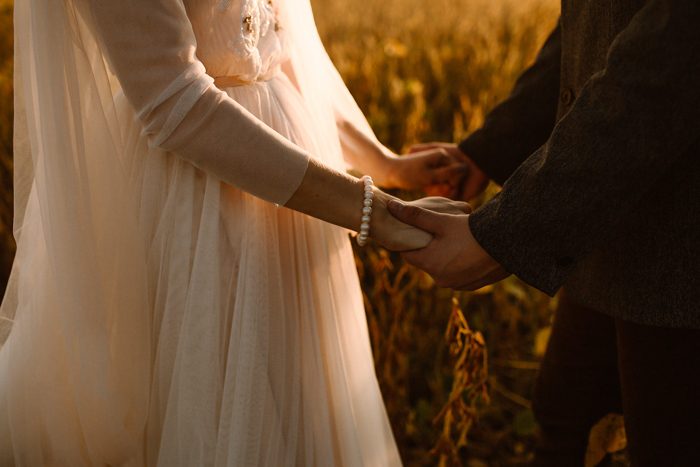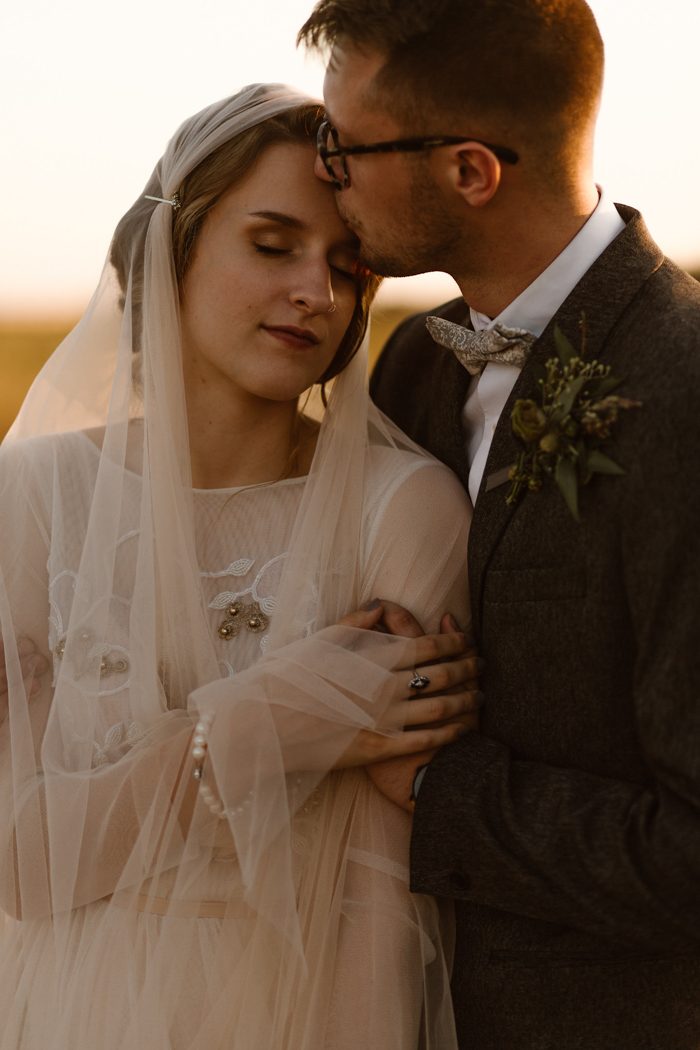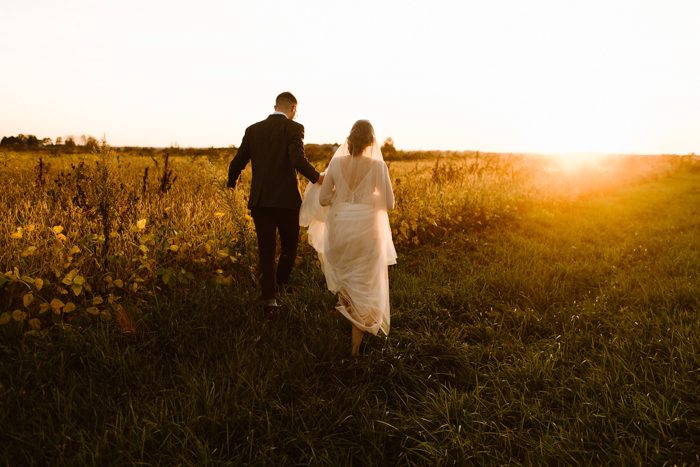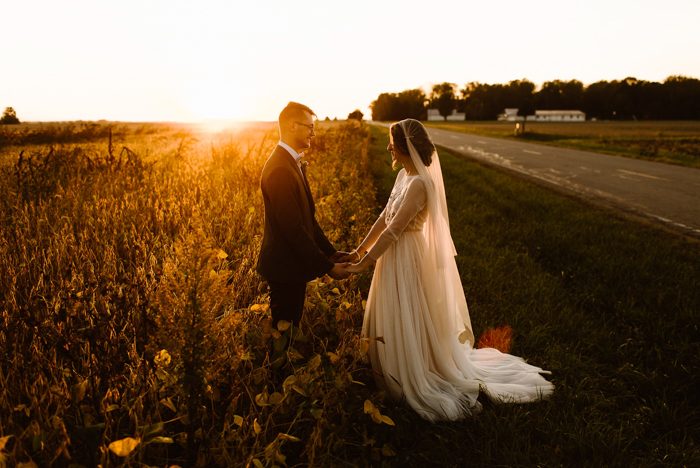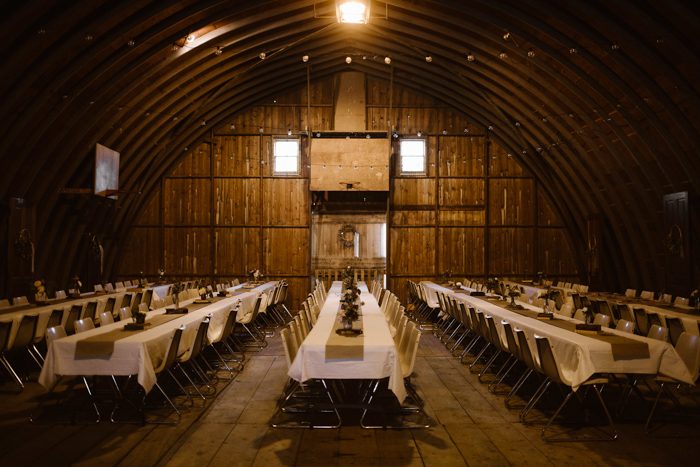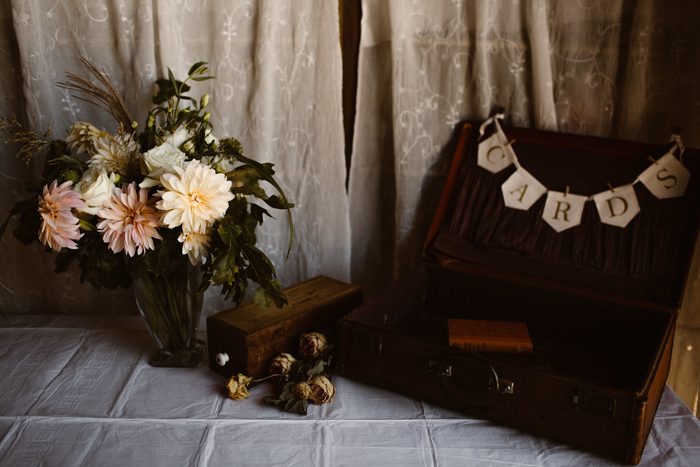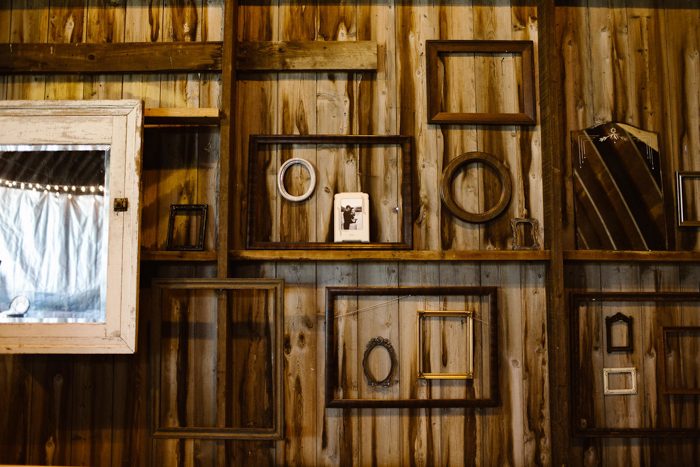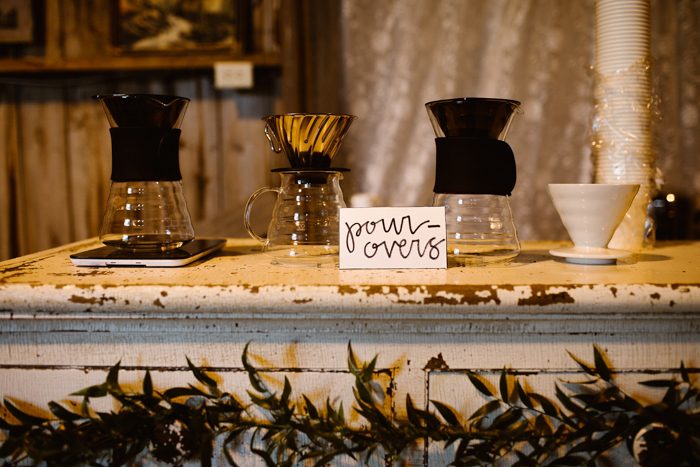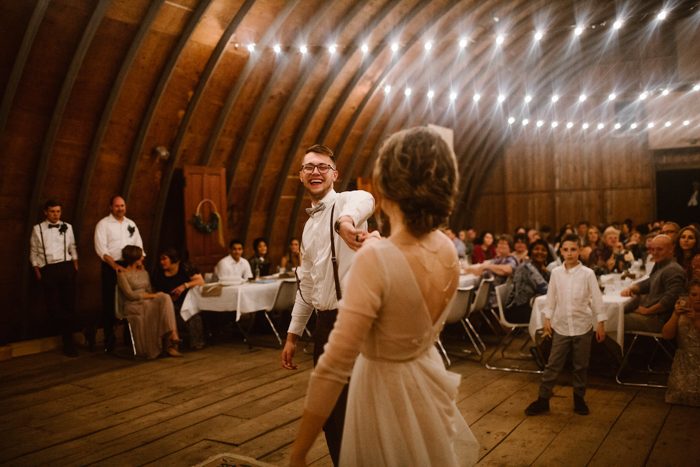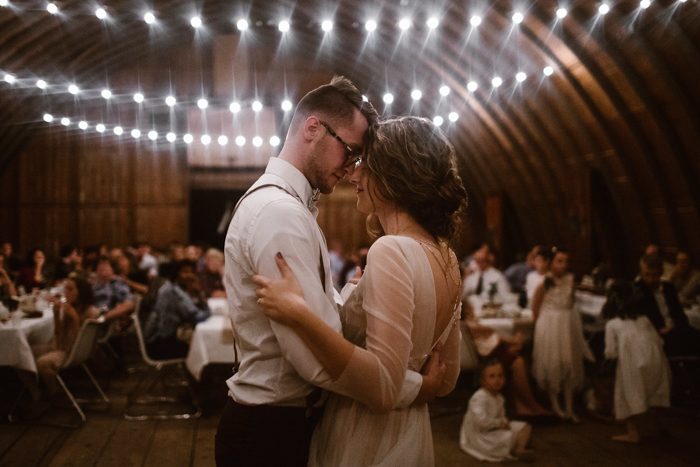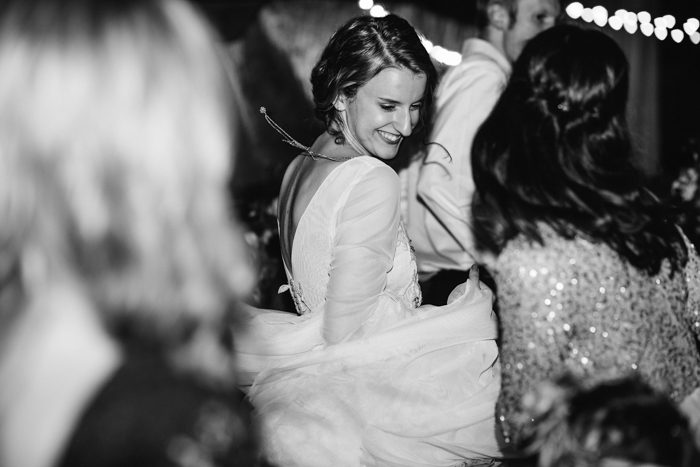 Congratulations to Jen and Will, and a big thanks to Eastlyn Bright for sharing this unforgettable wedding with Junebug! Looking for more outdoor wedding inspiration? This Coeur d'Alene wedding at Settlers Creek is an outdoor celebration for the books!