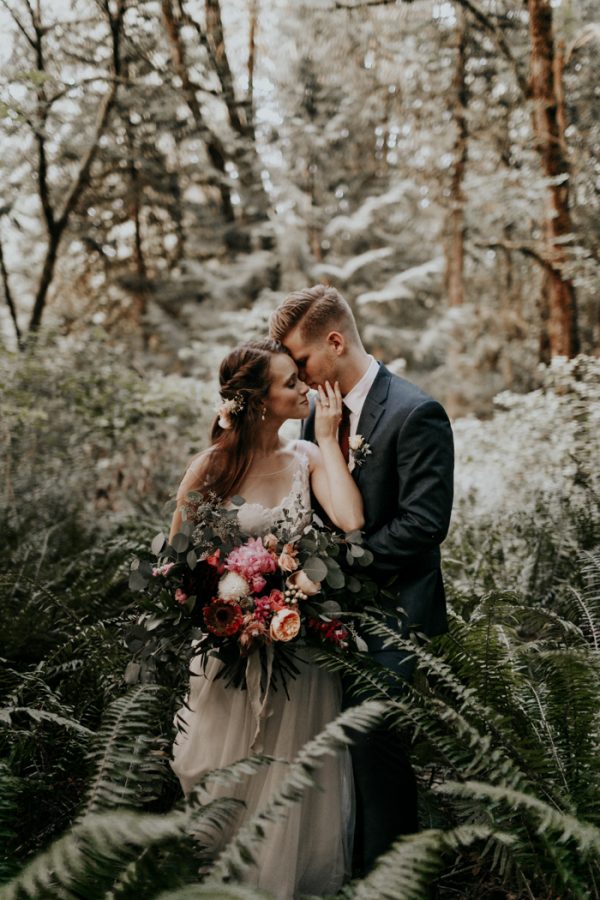 Ever since Alissa was 10 years old, she dreamed of getting married in the gorgeous meadow on her family's Portland, Oregon property. Years later, she and Michael were able to make that dream come true! The couple's Portland wedding at home channeled natural elegance, outdoorsy vibes, and totally personal touches with DIY projects and an attention on the stunning floral design by Olive & June Floral Co. We are so in love with how Dawn Charles photographed the couple's day, including their romantic couple portraits where they're literally suspended in mid-air!
The Couple:
Alissa and Michael
The Wedding:
Private Residence, Portland, Oregon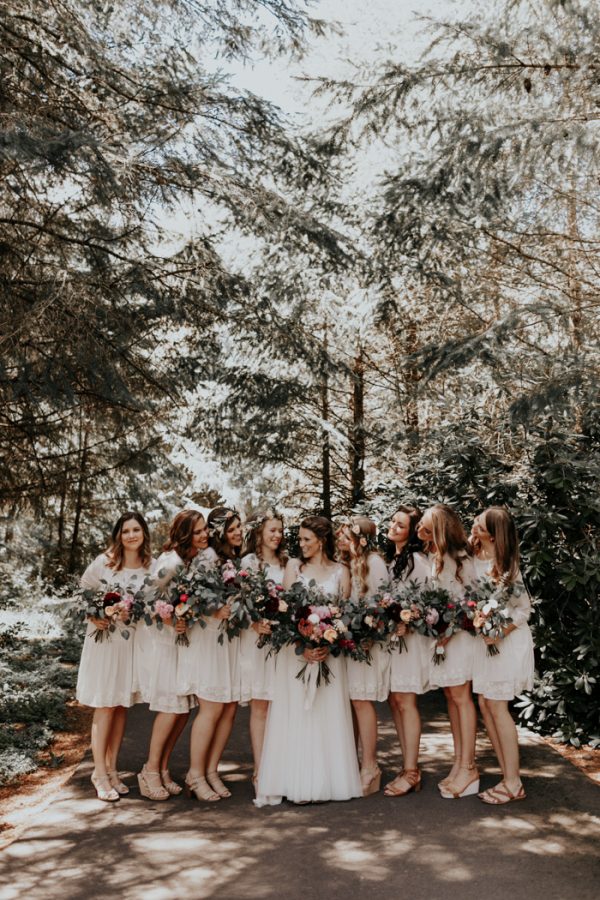 My bridesmaids all wore white flowing dresses with small lace detail, that ended up matching the detail on my wedding dress, they also wore light brown heels, and pearl earrings. My Matron and Maid of Honor wore flower crowns to help them stand out, since all of my girls wore the same dress.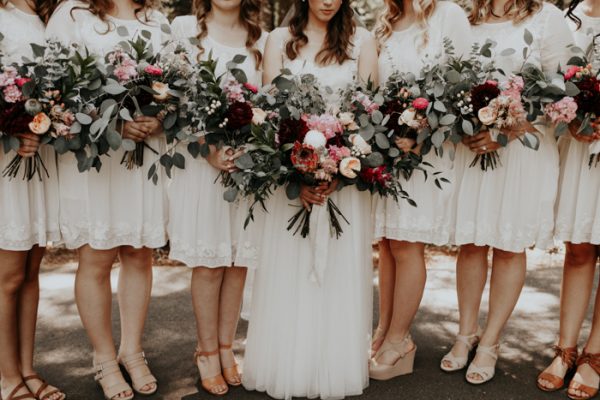 My wedding day beauty look, similar to my overall look of our wedding, was very simple yet elegant. I wanted my hair to be natural and my makeup to accentuate my natural beauty. The moment I slipped into my dress for the first time in the store, tears were falling on all of our faces. I knew it was the perfect dress. I loved how detailed and flowing my wedding dress was. It was comfortable and light for a summers wedding, but definitely made me feel like a bride.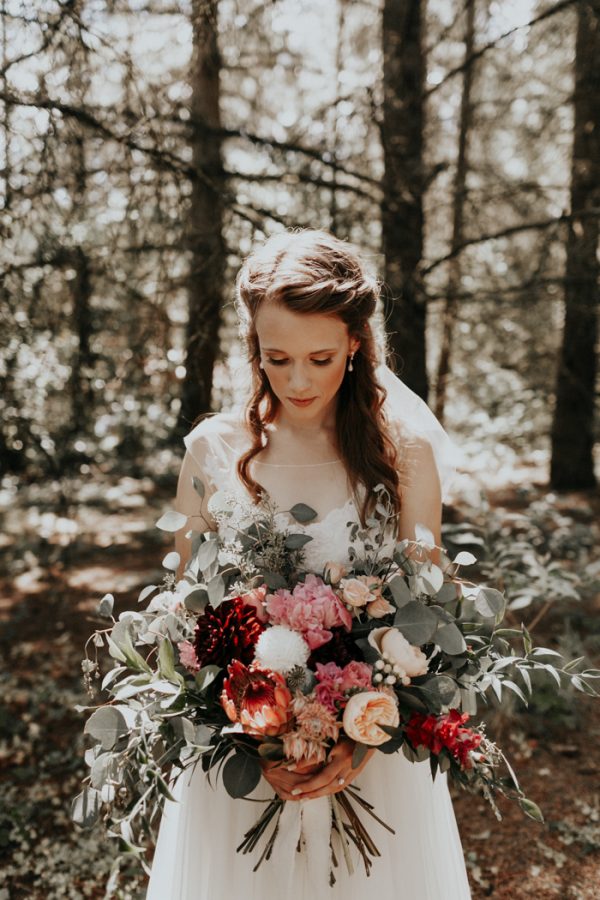 As for my hair piece, I originally had wanted to wear a flower crown, but looking ahead, I was worried I might regret my decision. So I had my florist create a flower clip, which she placed right in the back of my braid at the top of my veil and I couldn't have possibly loved it more. It had a dainty and feminine touch, but it wasn't distracting and accentuated the natural beauty.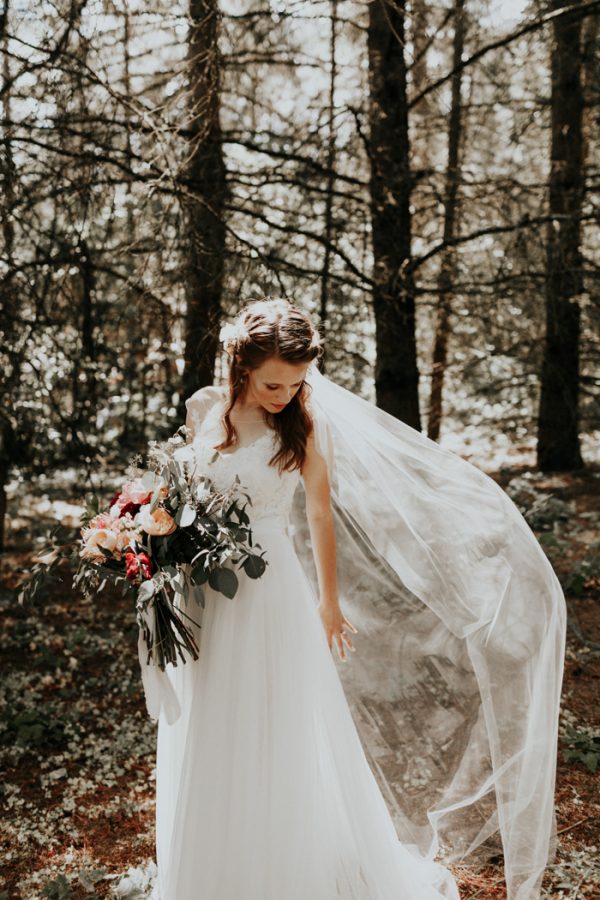 The overall look I was going for in our wedding was simple and natural elegance. I wanted a Kinfolk feel to our wedding that really exemplified the natural beauty around us.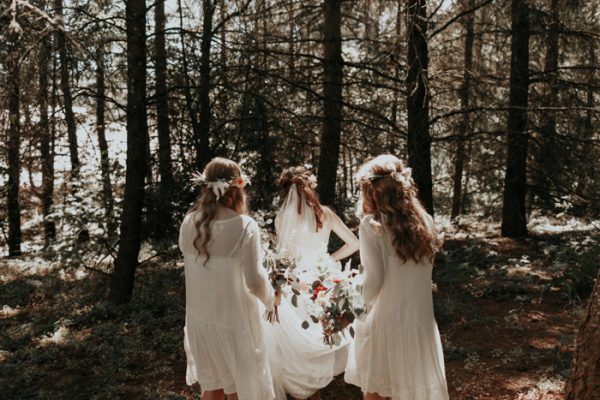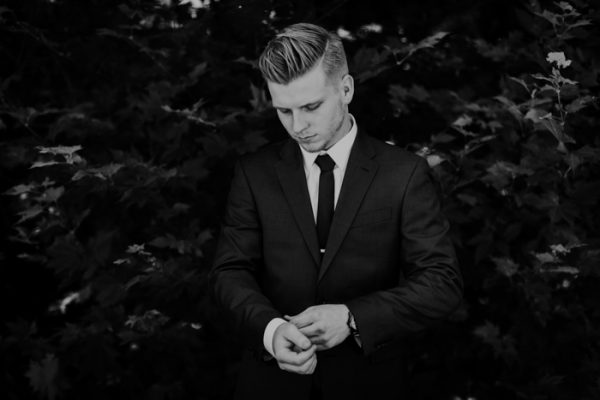 We saved our first look for down the aisle, but we met up behind the barn doors and held hands, cried, exchanged gifts, and prayed before we said 'I do'. It was at that moment when he grabbed my hand from around the corner, and the moment that I heard his voice that the reality that we were about to get married set in.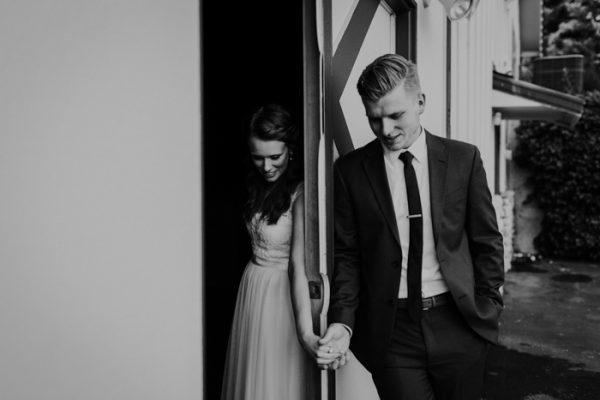 When I had known that Michael was going to be my husband someday, I wrote him a journal and on our wedding day I gave that journal to him. I also gave him a Skagen watch. He gave me a painting which played a significance in our relationship.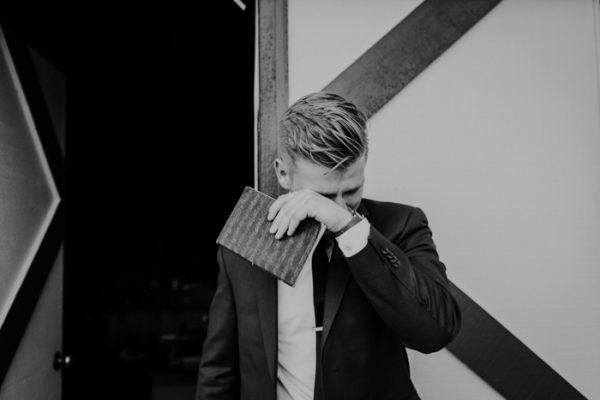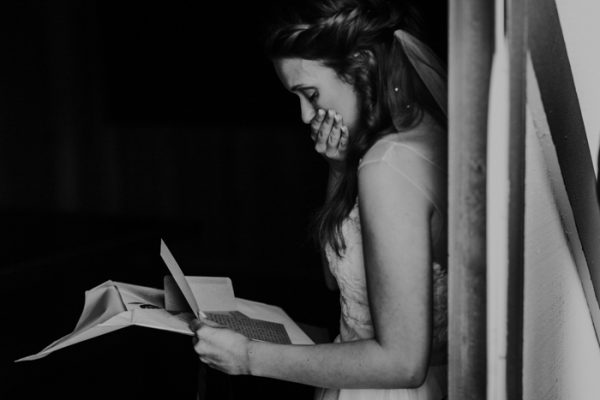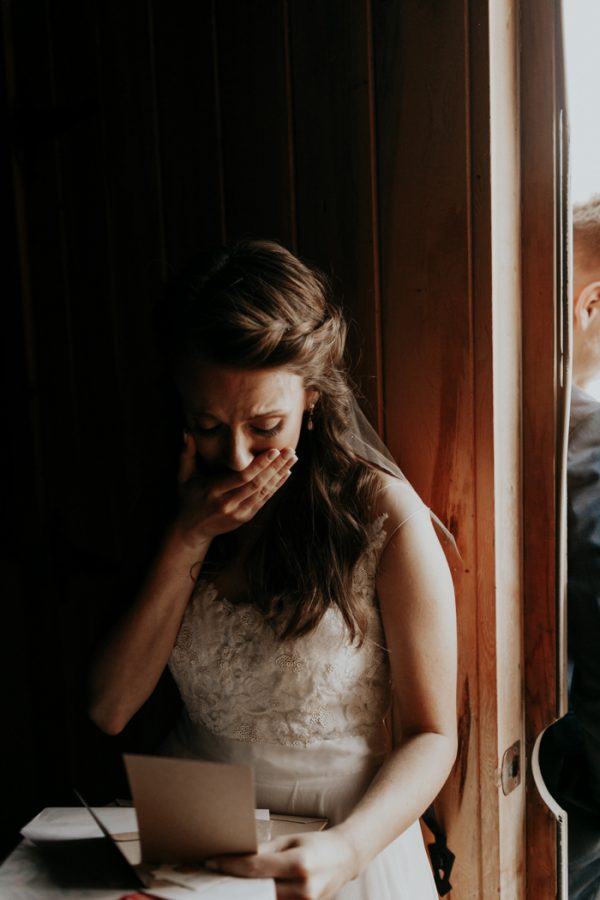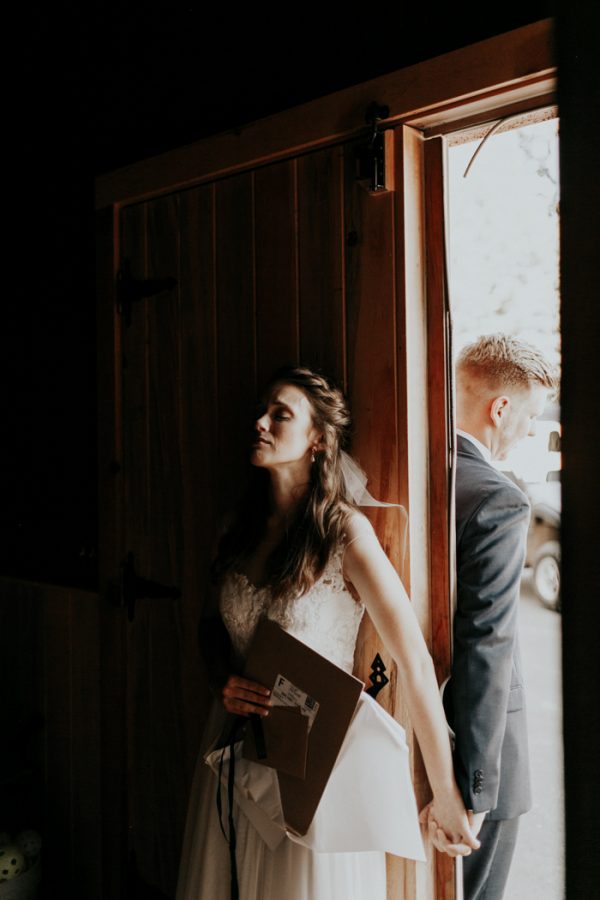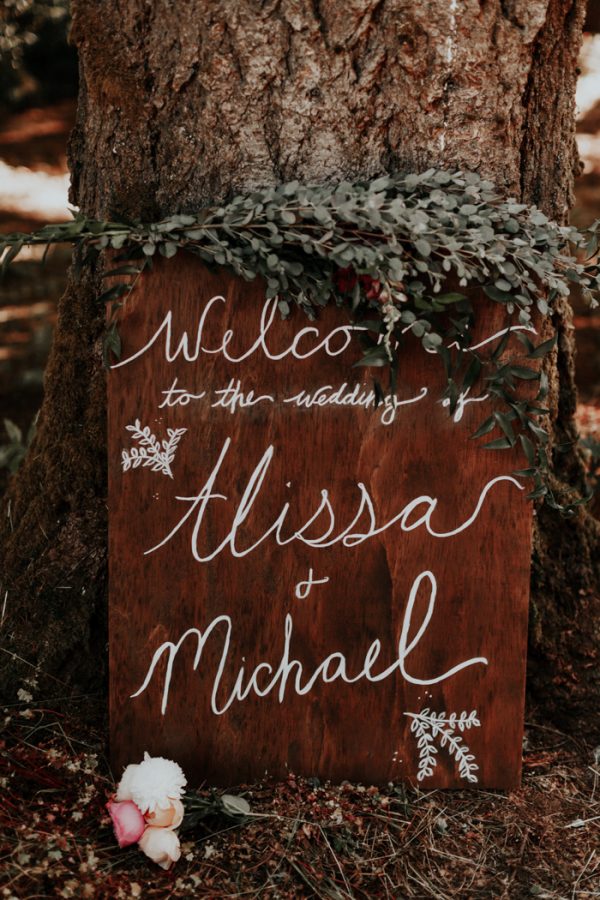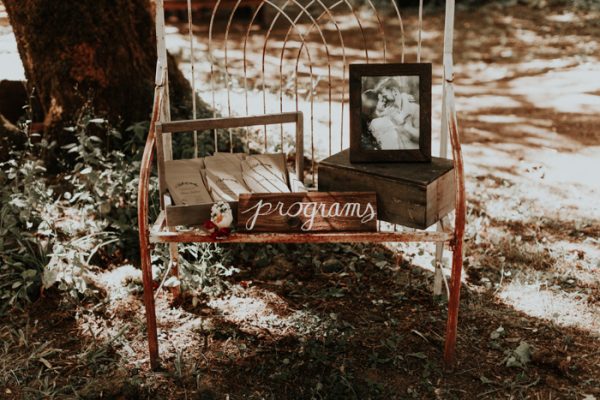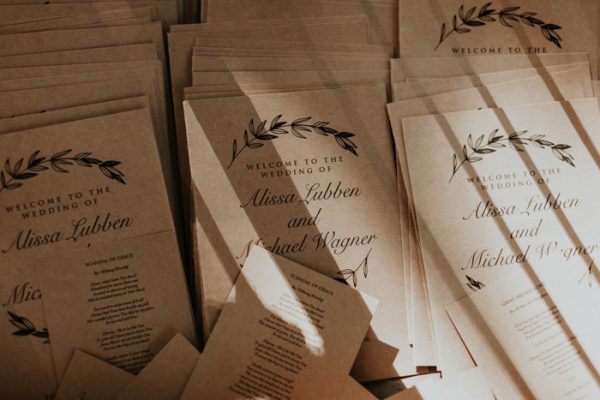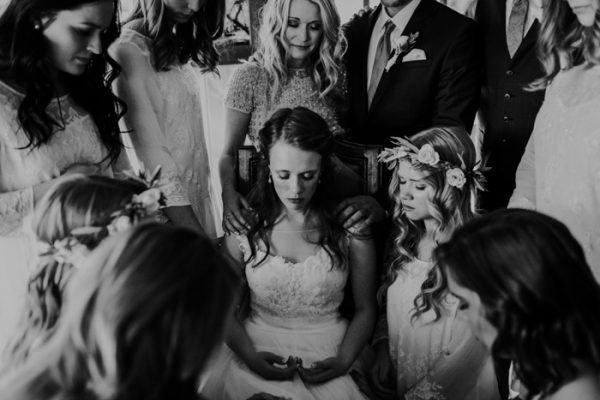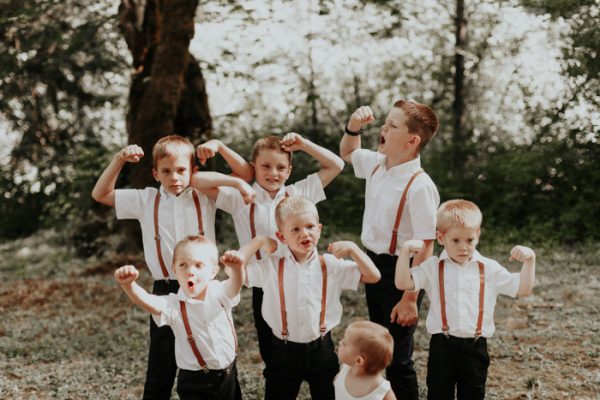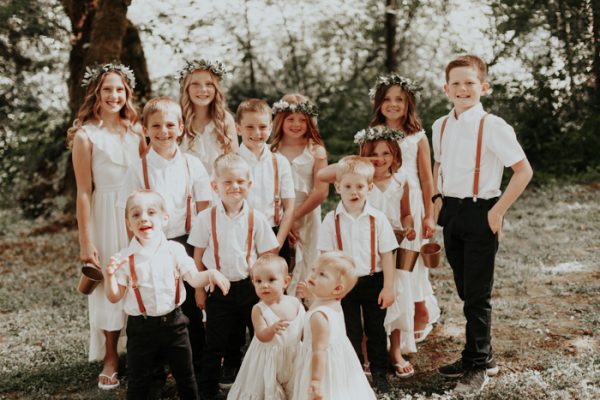 Everything at our wedding was DIY by my mom and I. We planned and set everything up for our special day. All of the signs were hand drawn with canvas and black canvas paint, then hung with fishing wire to a stick. The sign our ring bearers held, was made with some plywood. I stained the plywood the desired color and then used white paint to create the sign. Once everything was dry, I drilled a hole in both sides of the top of the sign and tied some rope to each end for the little boys to carry down the aisle.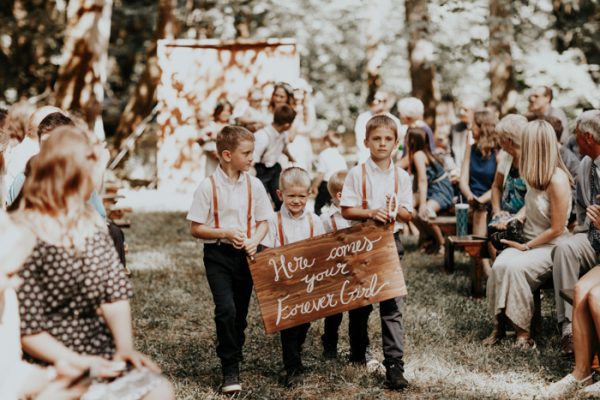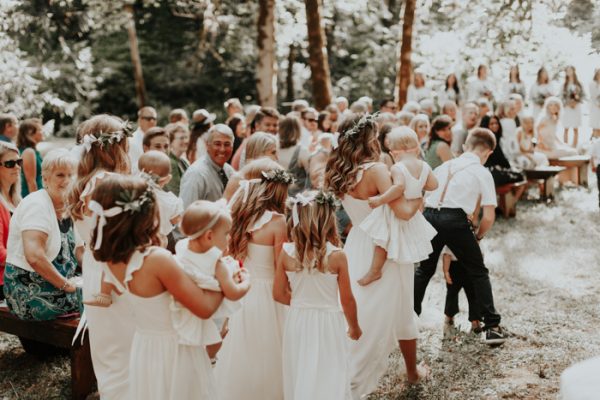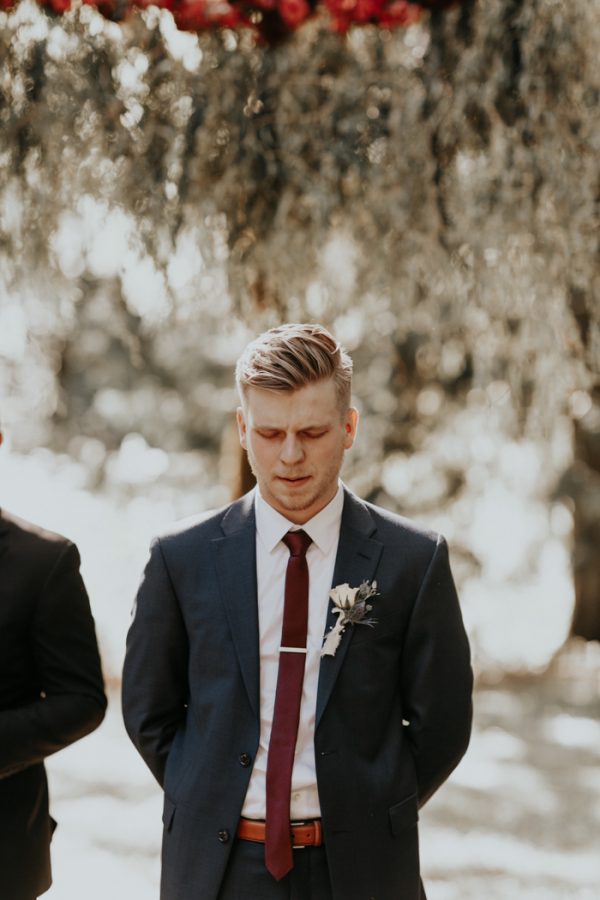 When I was 10 years old I walked through the lower meadow on the property which I grew up on and knew that someday that was where I would get married. And sure enough, that is exactly where we said 'I do' years later.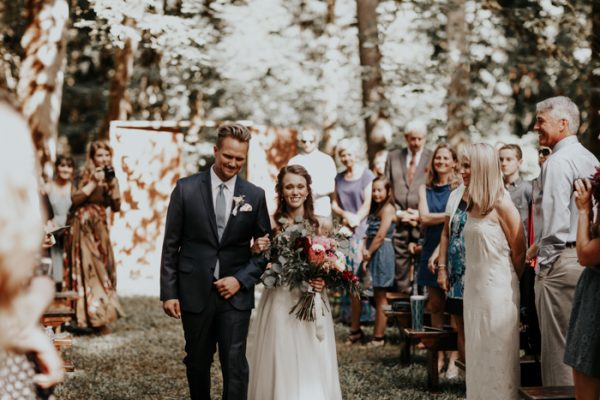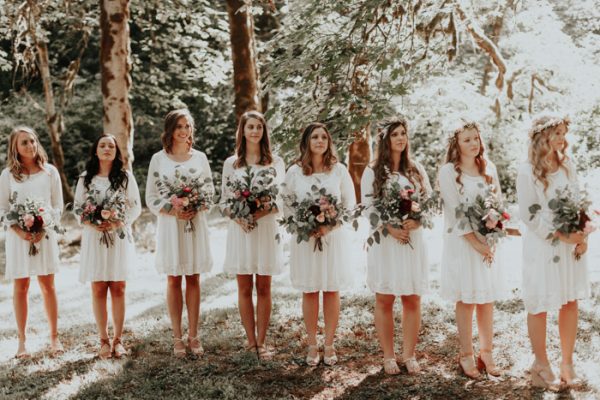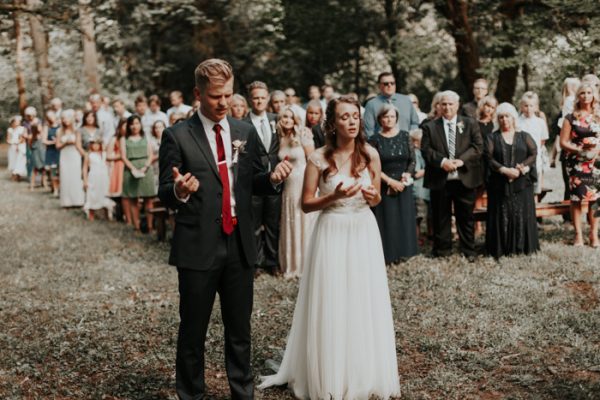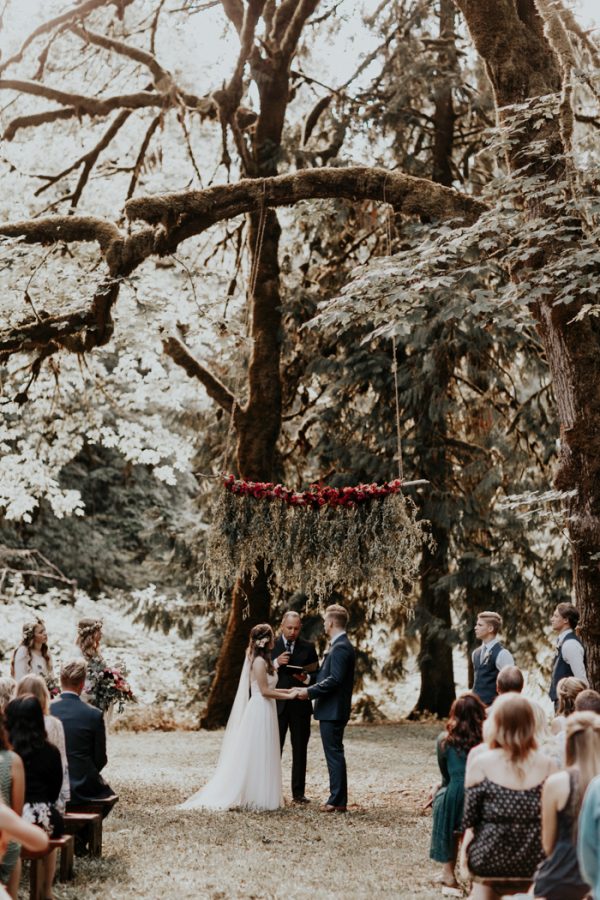 Our ceremony was very personal to the two of us, from a time singing worship songs, to writing and reciting personal vows as well as traditional. We also had the parents of the bride and the parents of the groom come and pray for us as a symbol of two families joining together.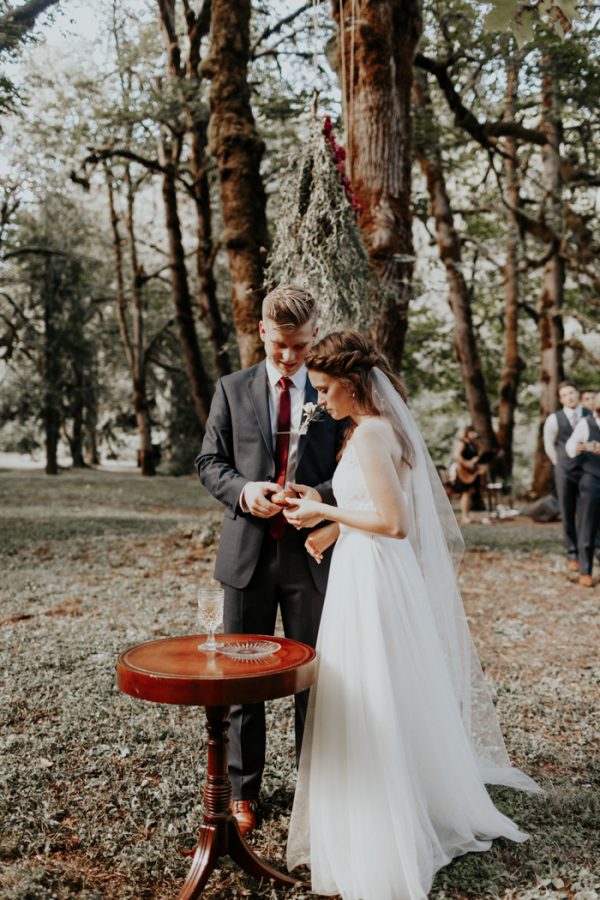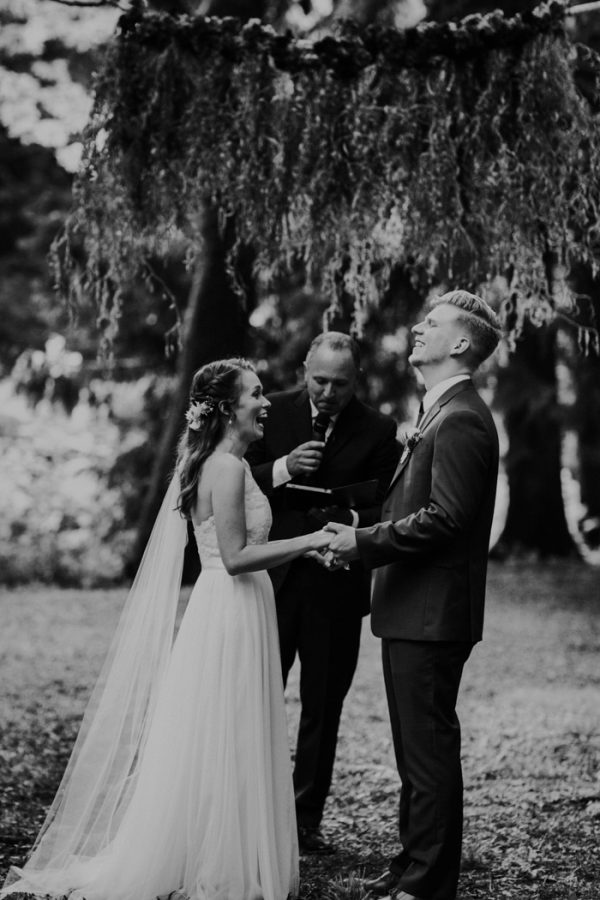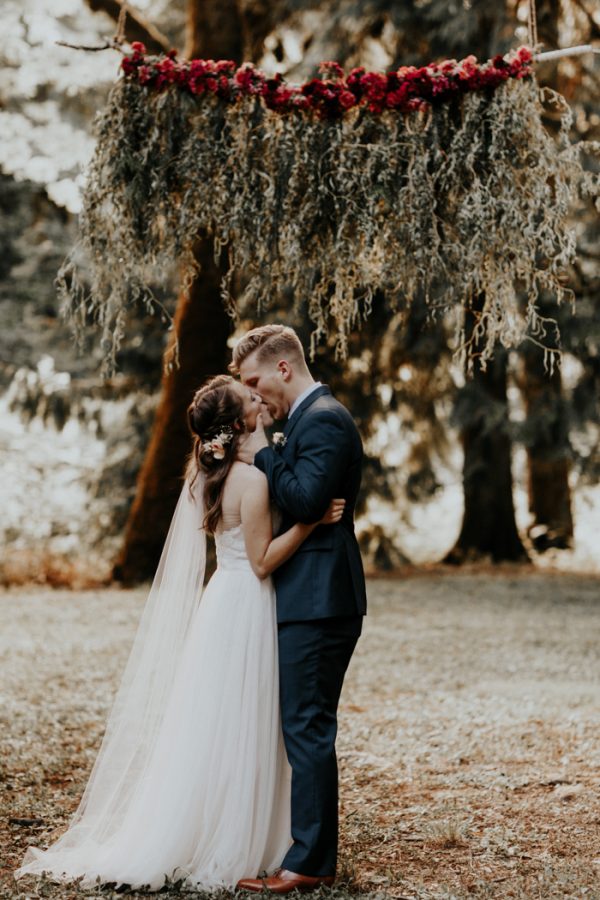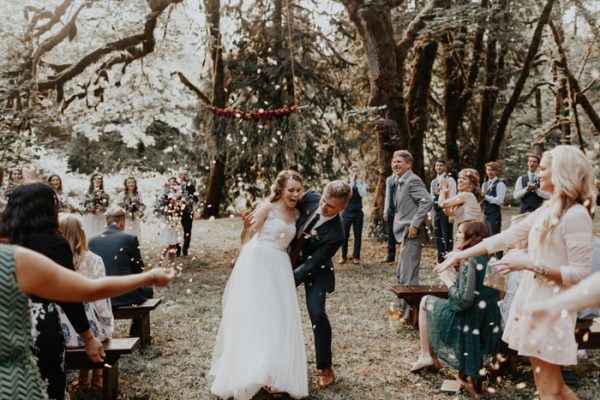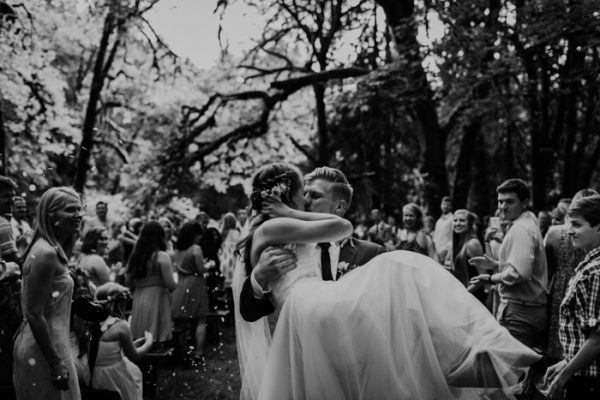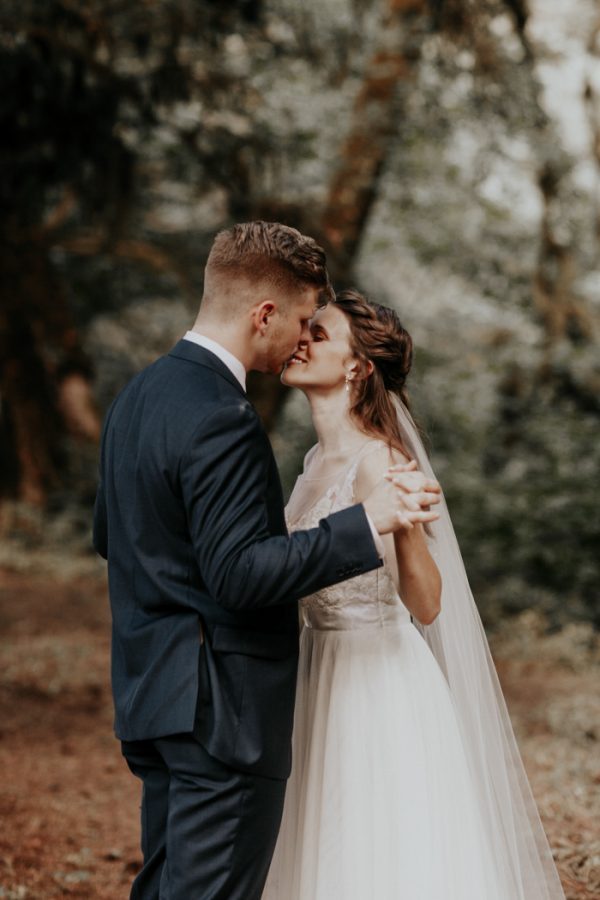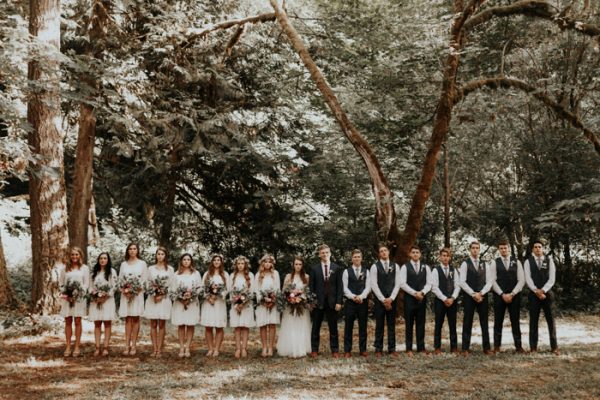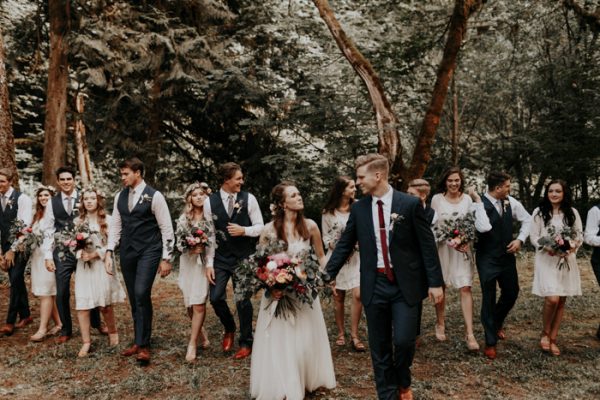 My photographer was amazing, she helped me to feel natural and comfortable in front of the camera. She made everything light hearted and ensured that I was getting all of the photos that I had wanted from our big day. Dawn is very professional and is amazing and what she does.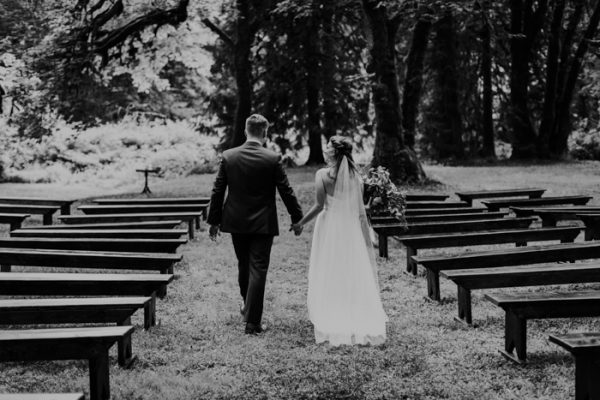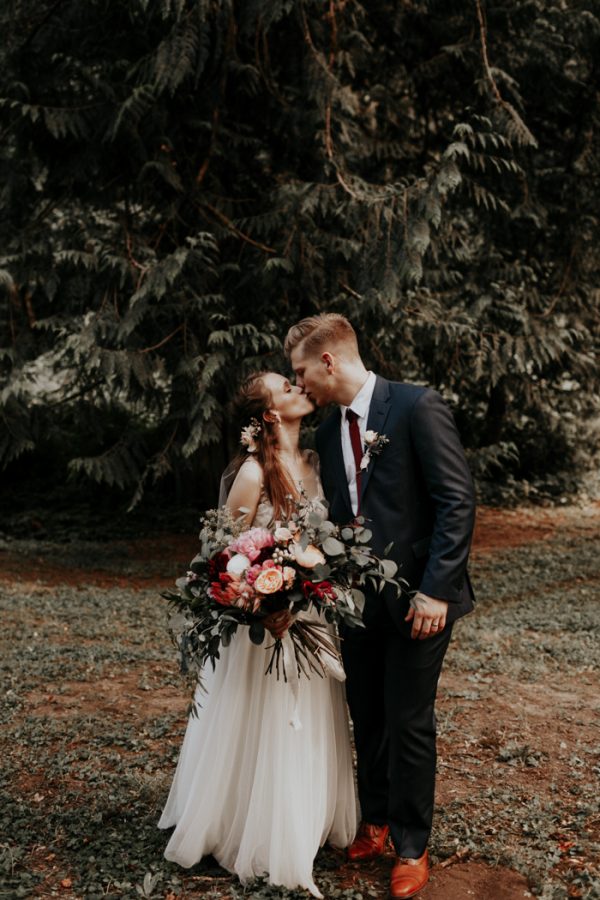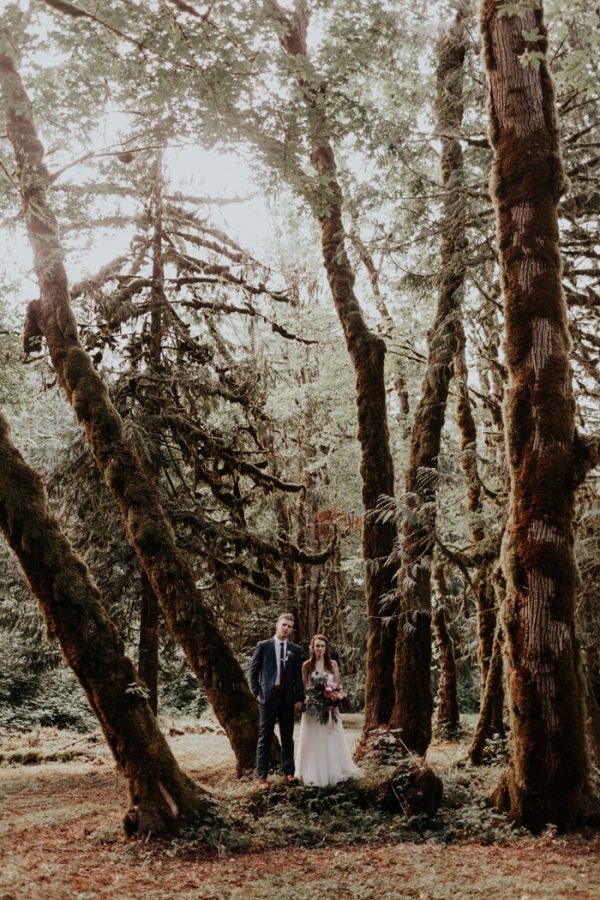 In planning your wedding, I would have to say that the best advice I could give, would be to find out what is most important for you and your husband to be, and make those things your priority. Also to not get so overwhelmed by all of the planning that you lose the joy of planning your special day.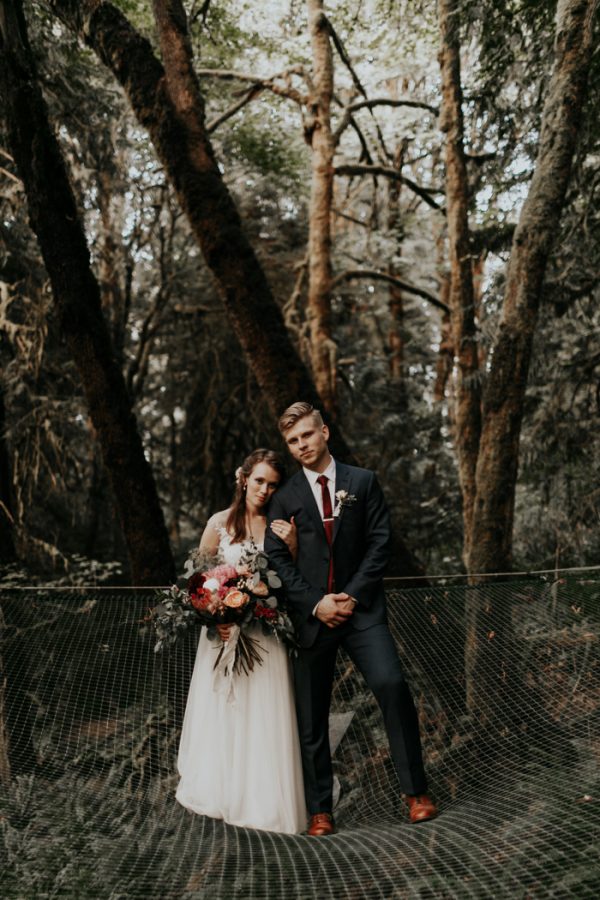 My favorite photo taken by Dawn, would have to be the photo of Michael and I sitting on the nets in the trees and Michael holding my face. We shared our first kiss (we were both each others' first kiss) on those nets and it was such a special moment to share again, but now as husband and wife.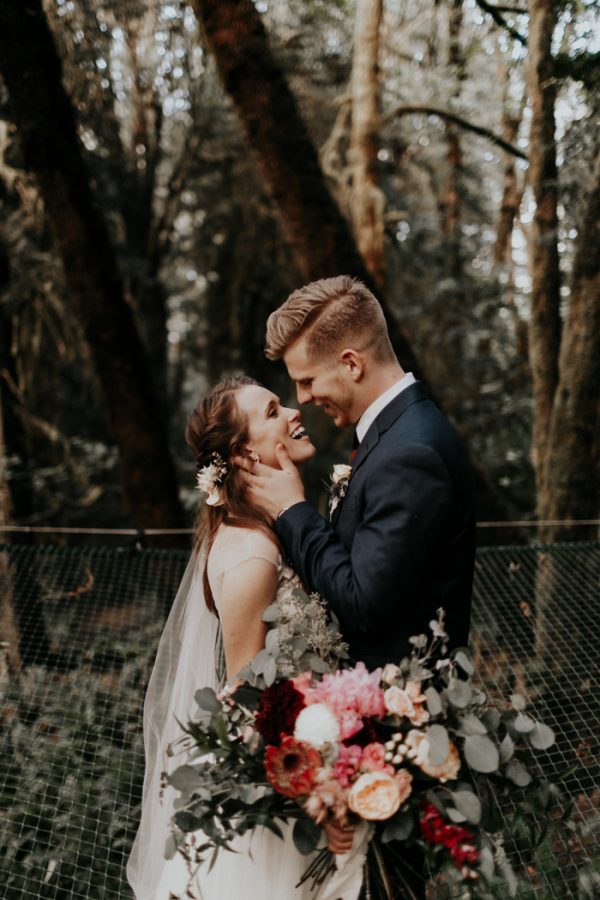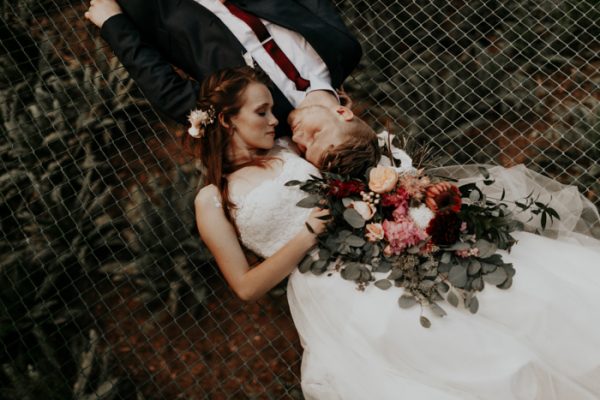 The most important thing to me in planning my wedding, was to make sure the day was special and unique to Michael and I. We wanted every single detail to have a significance and be special to the two of us. So many girls spend too much time focusing on what will please the guests at the wedding, and lose focus that it is their day; the special day for you and your husband to enjoy. We also wanted our day to be a celebration and to enjoy all of our family and friends.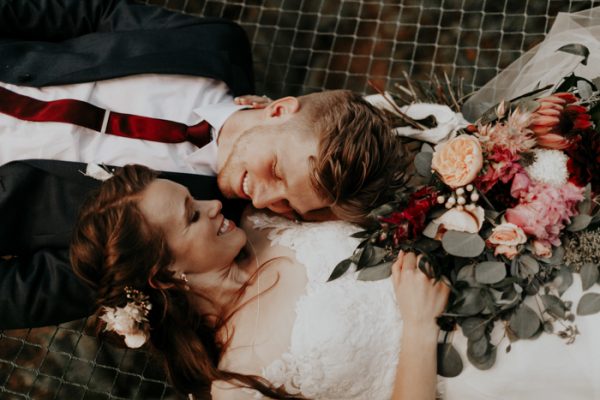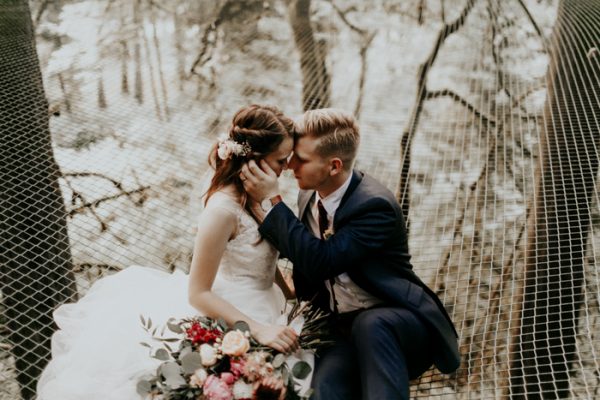 Our wedding colors were white and navy, tones of natural greens, soft pinks, maroons, oranges, and light brown. Just as our overall look, I wanted a very natural look to our wedding. I wanted the beauty around us to stand out and not be hidden by the bridesmaids dresses, or our decorations. I wanted it simple and natural, and my colors to compliment the natural beauty around us.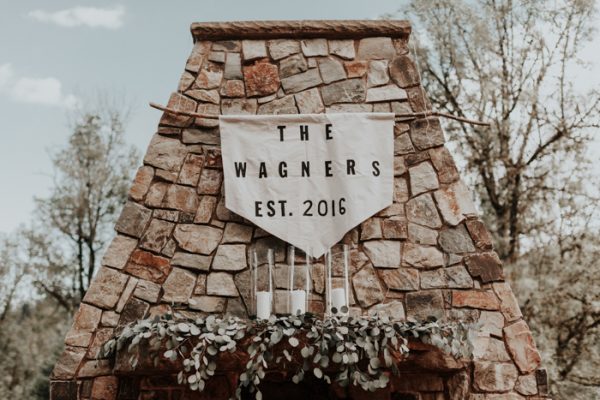 Processional: You're Beautiful – Brian Johnson
Recessional: Golden – Parade of Lights
First Dance: Broken Vessels (Amazing Grace) – Hillsong Worship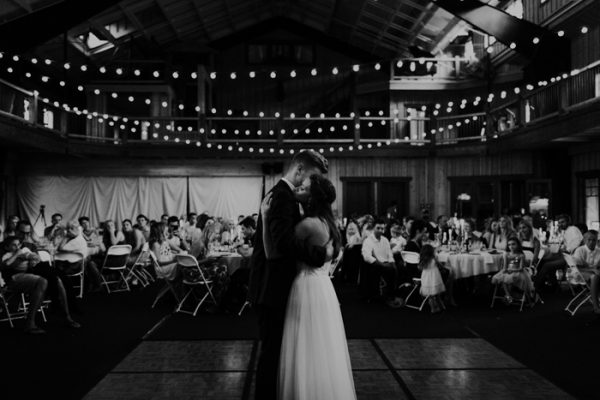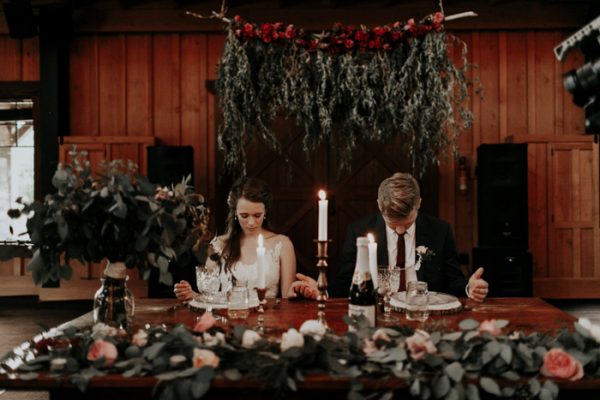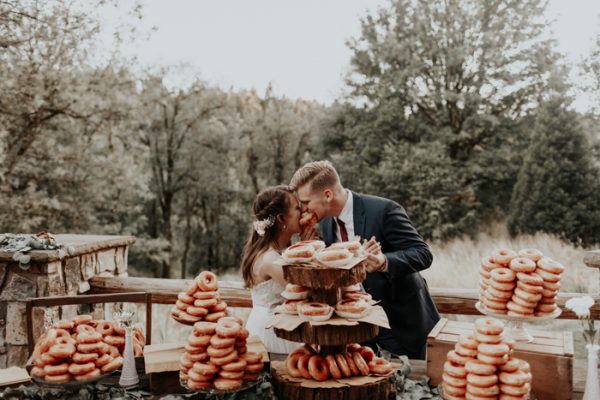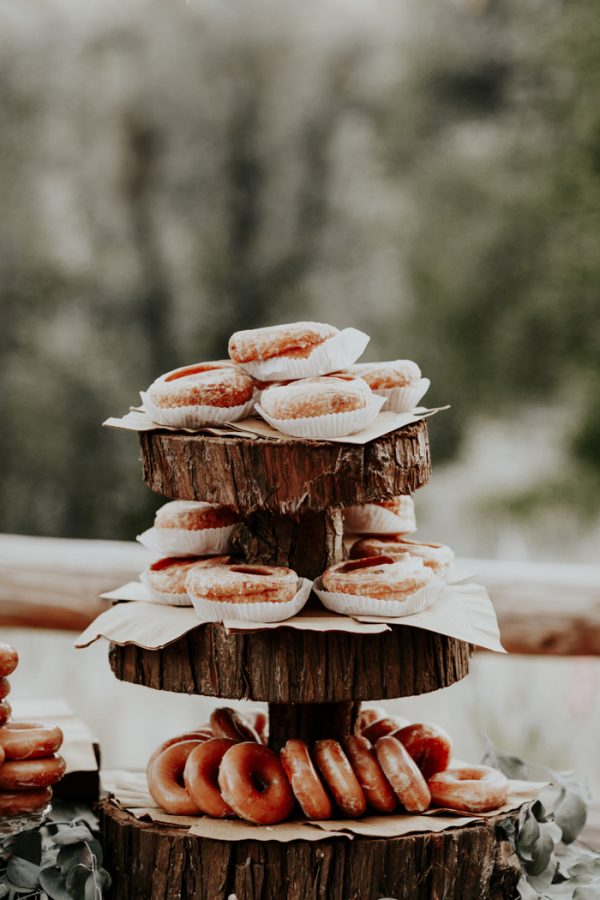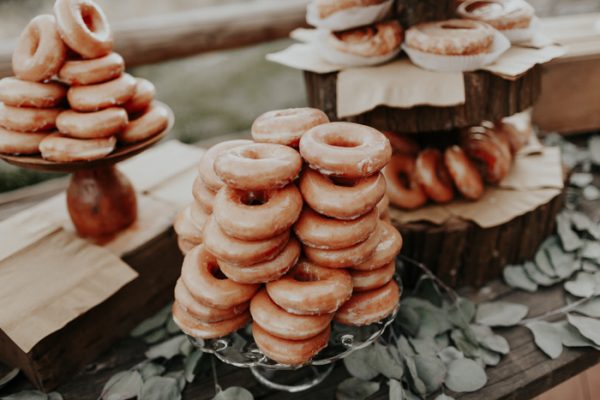 A huge congrats to the newlyweds, Alissa and Michael, and a special thanks to Dawn Charles for sharing their wedding with us. Want more private residence wedding inspiration? Then you've got to see this backyard fiesta wedding that took notes from Frida Kahlo's style!