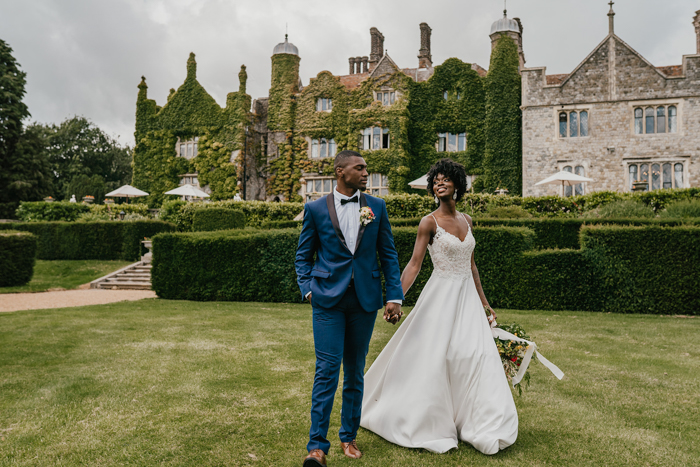 When it comes to planning the wedding of your dreams, don't be afraid of bold colors. Opting for a bright color palette instead of neutrals can still make for an elegant celebration. The proof is in this colorful Eastwell Manor micro wedding—a modern fairytale nuptial brought to life by planner Pearline Events and a team of talented wedding vendors.
From the grand fountain to the ivy-covered brick walls, Eastwell Manor—a 16th century home used to house kings and queens—made this couple look like royalty. The venue's natural beauty was enhanced with the addition of colorful Bud and Flower florals in the bride's bouquet, the groom's boutonniere, and cascading on the outdoor reception table. Pairing bright colors with the historic charm created an elegant ambiance unlike any other.
Photographer Shelby Ellis Photography captured every show-stopping element that makes this celebration a valuable guide for couples dreaming of an intimate and colorful micro wedding. If that's you, get your Pinterest boards ready. You'll want to use this colorful nuptial as inspiration throughout your wedding planning process—trust us!
Planner's Thoughts On This Eastwell Manor Micro Wedding
The concept for this shoot was about celebrating new life. Just as the flowers bloom, so does love and marriage. This shoot included uplifting bright colors and an exquisite table display on the central walkway. These provided two perfect backdrops: the view of Eastwell Manor behind and the wonderful fountain garden views ahead. We wanted to show couples how to incorporate beautiful bold colors in an elegant way.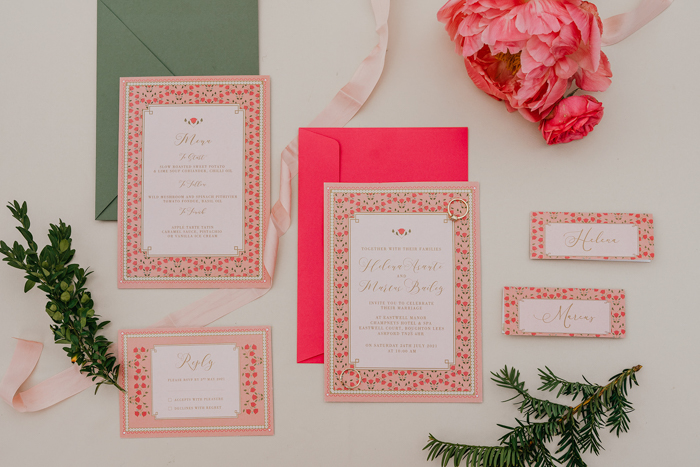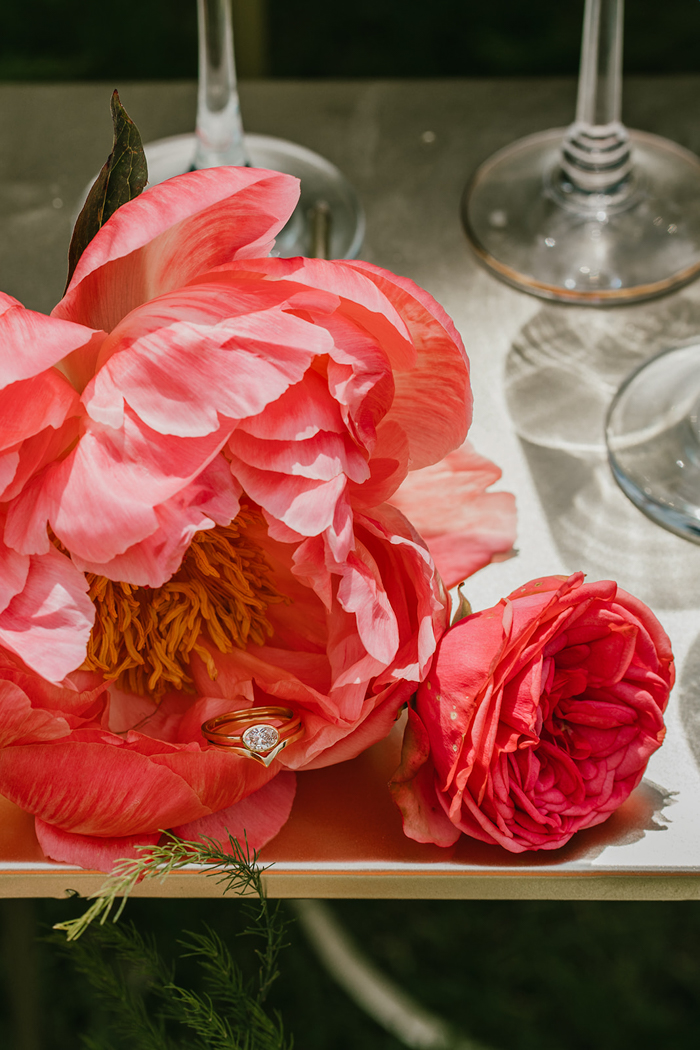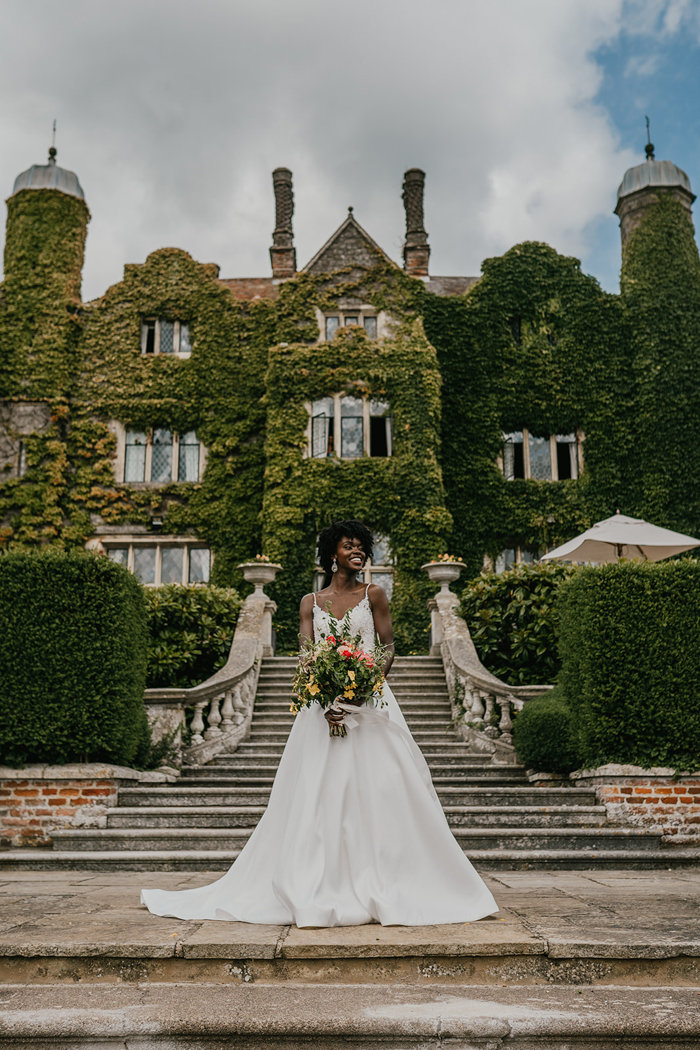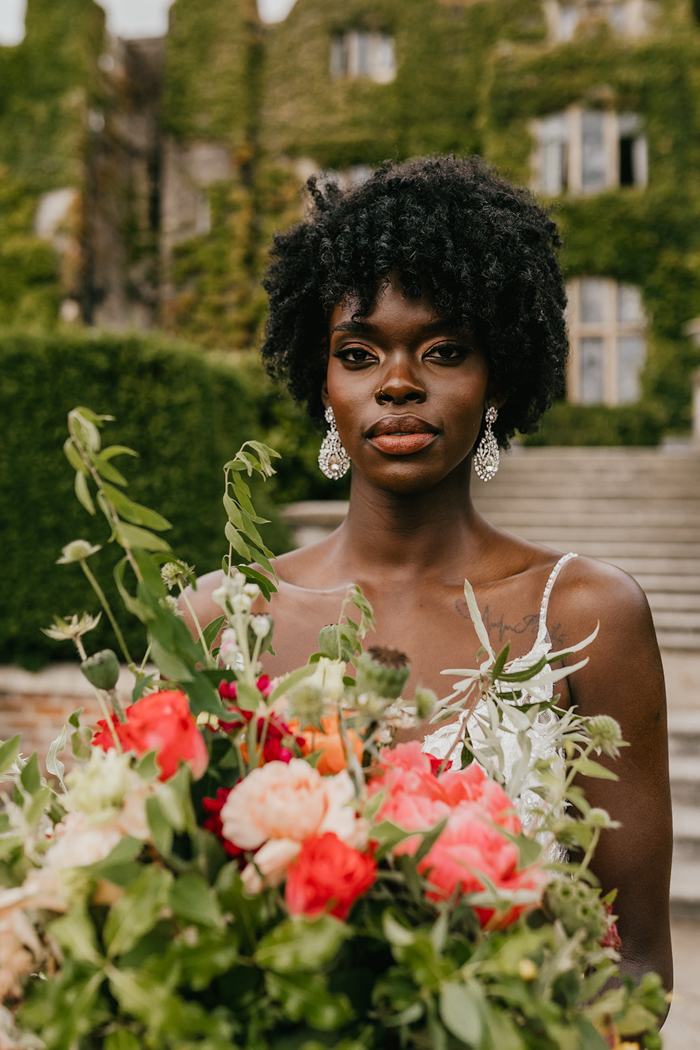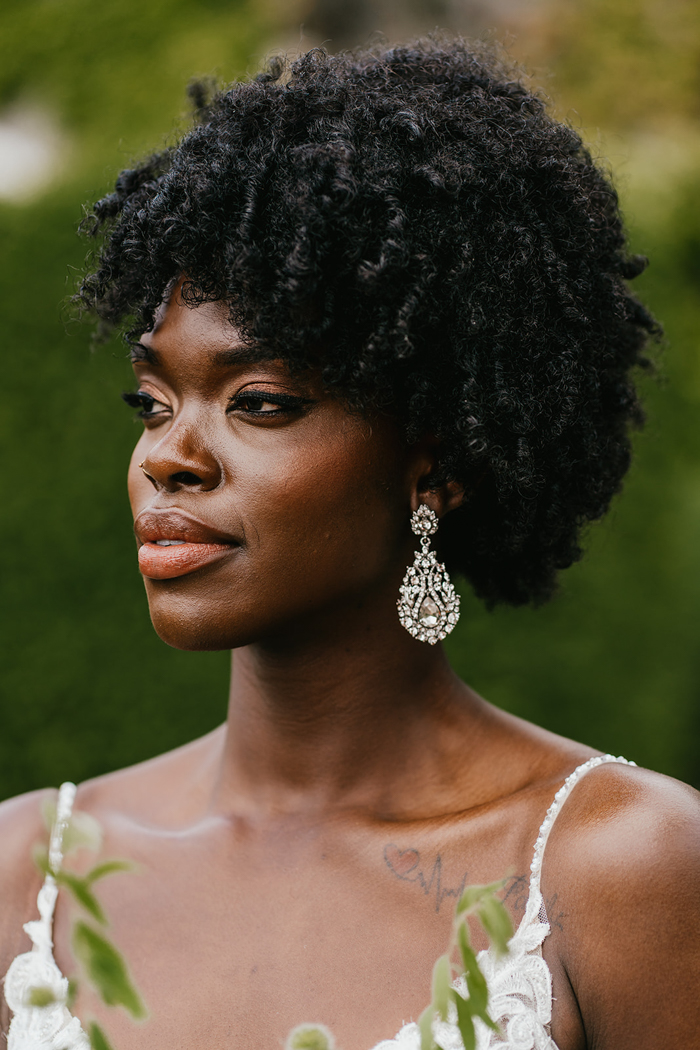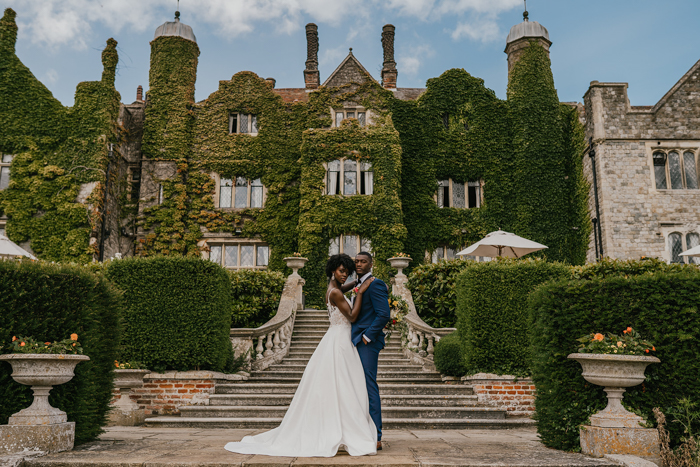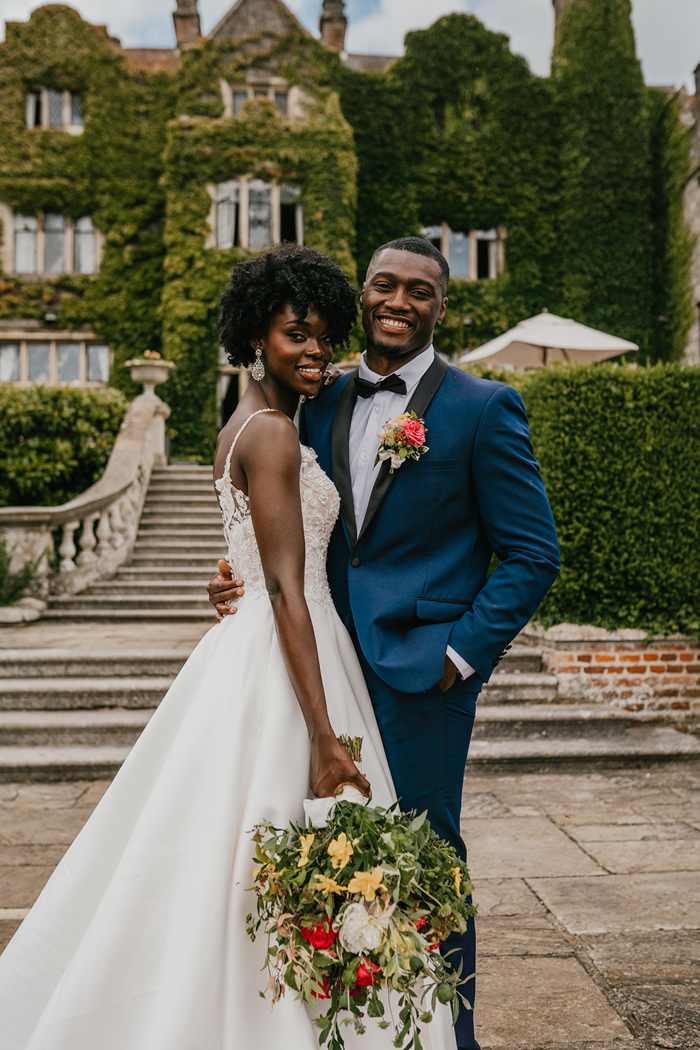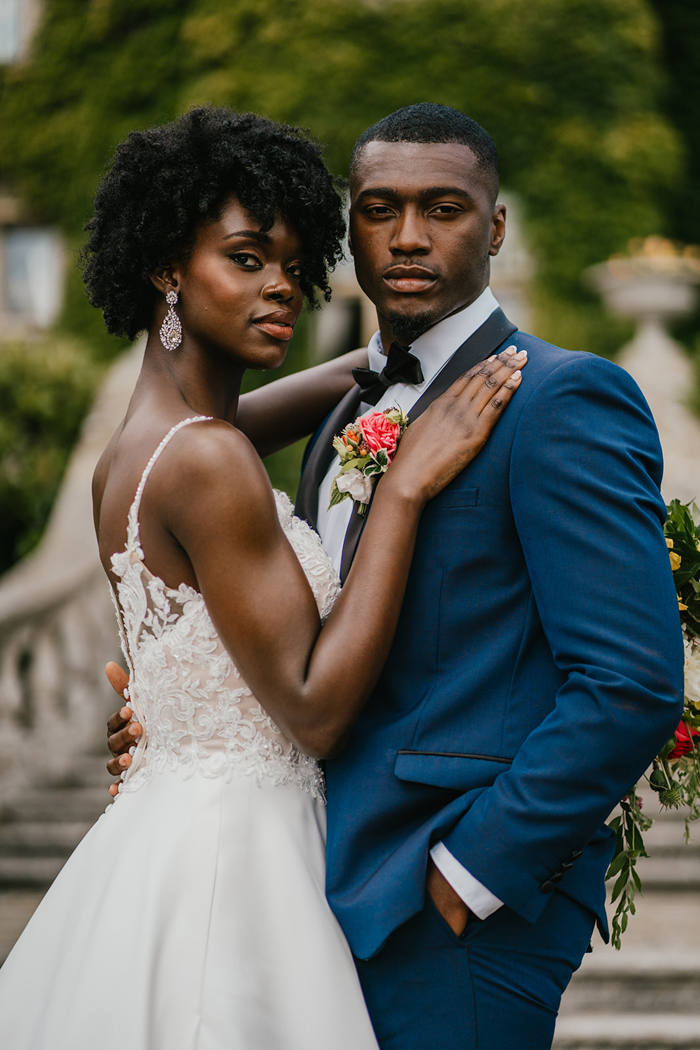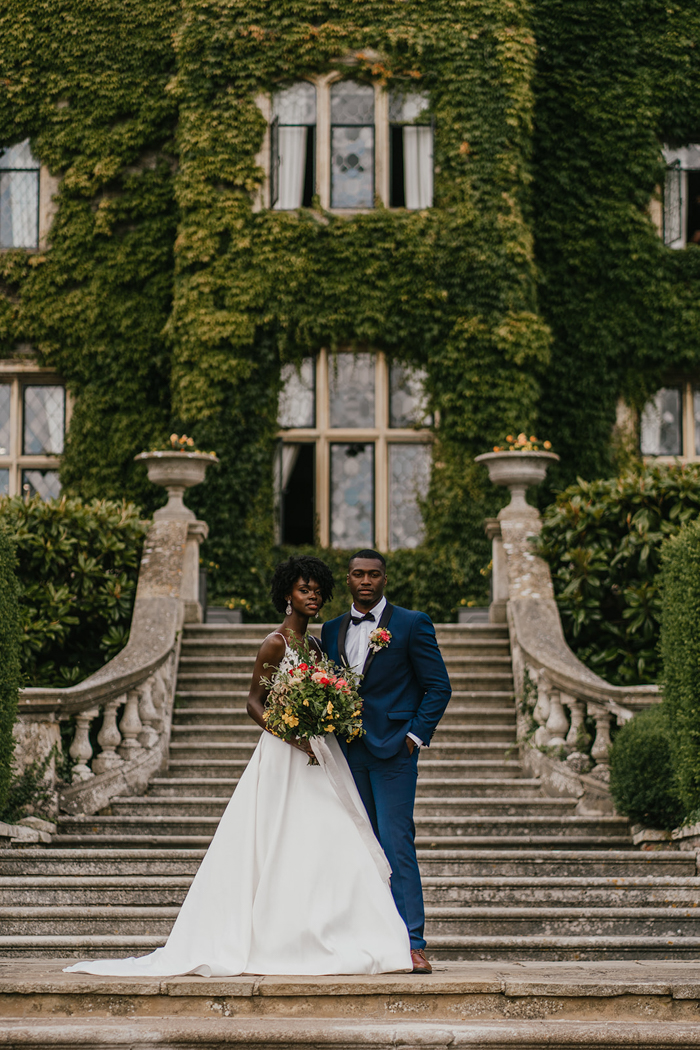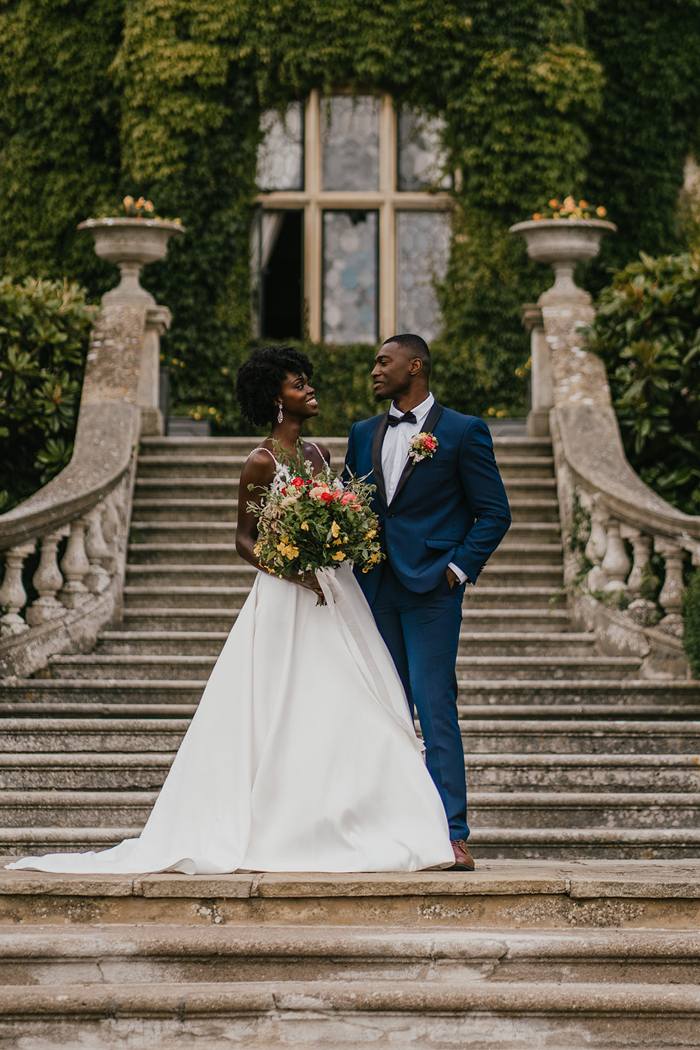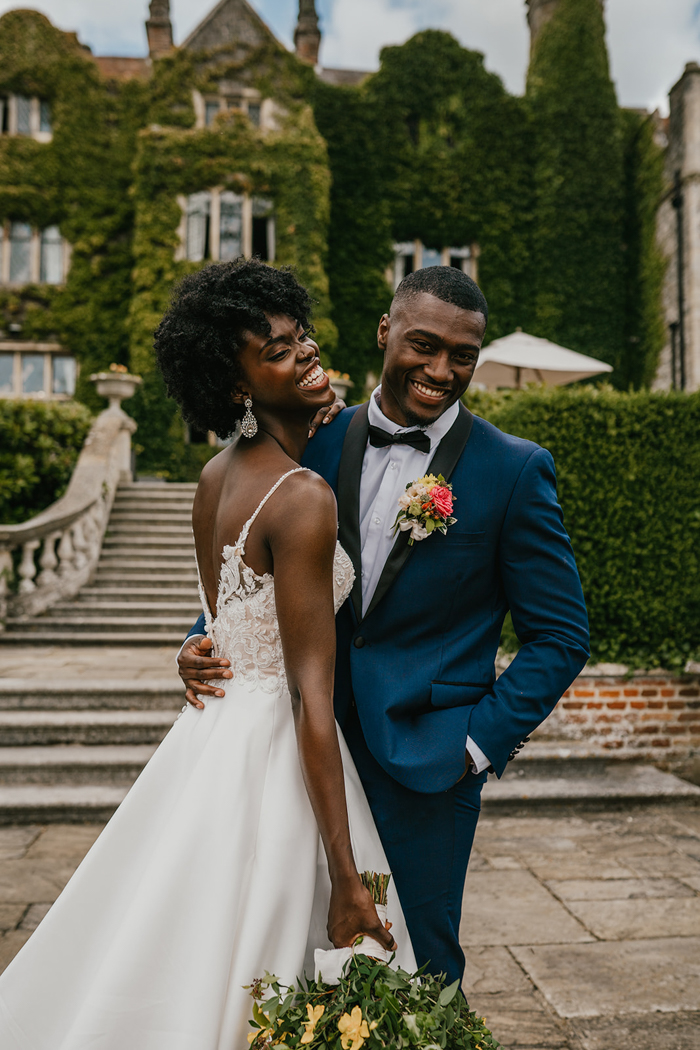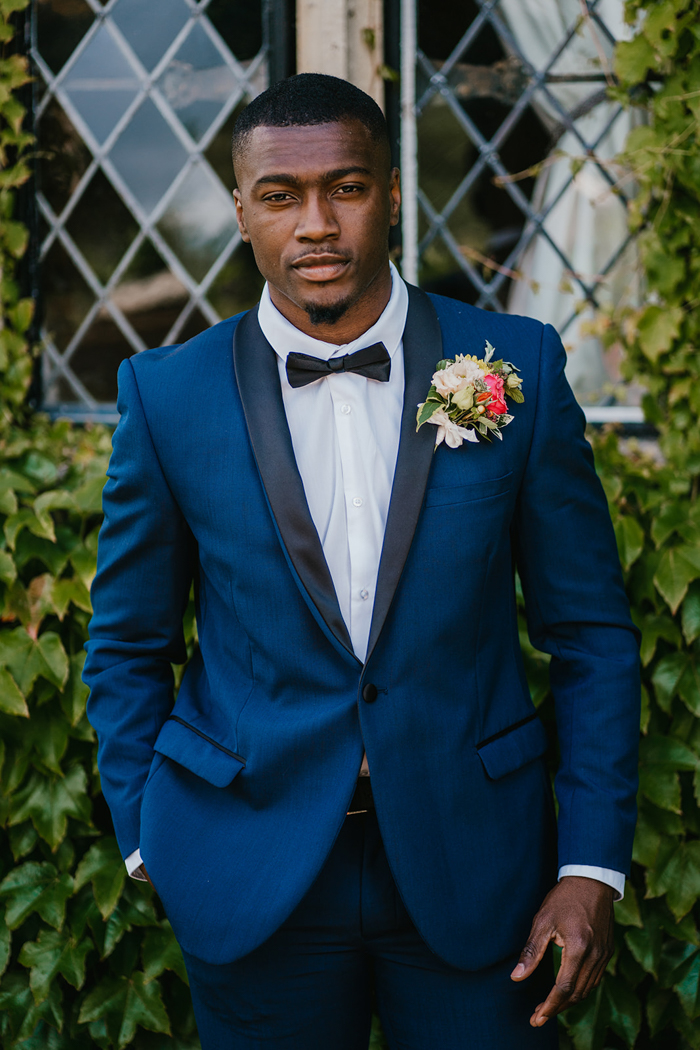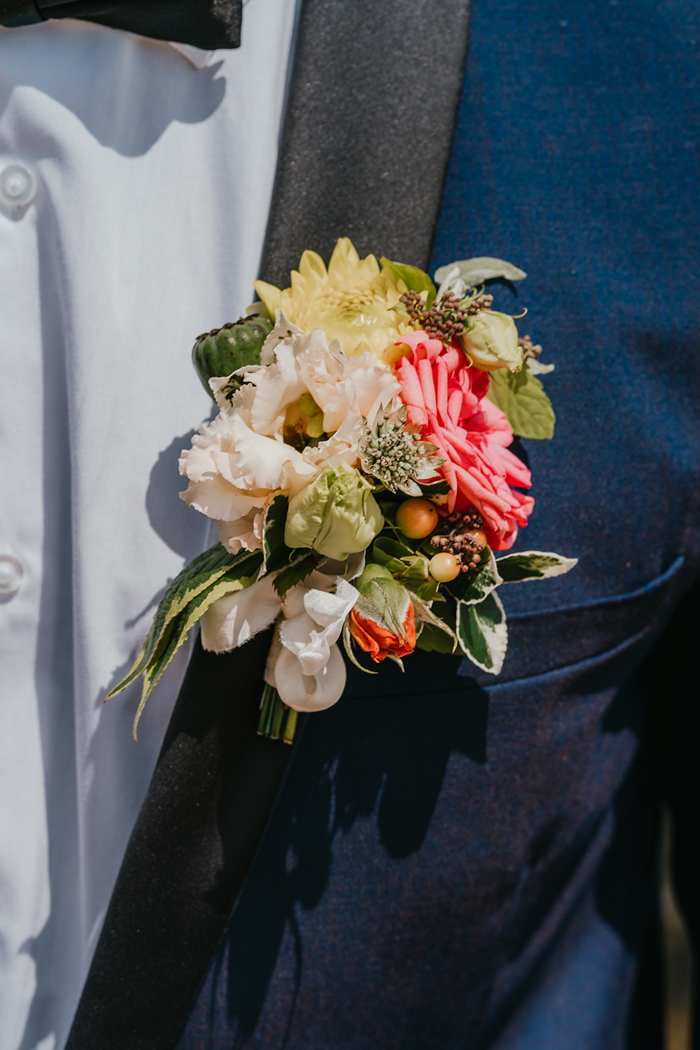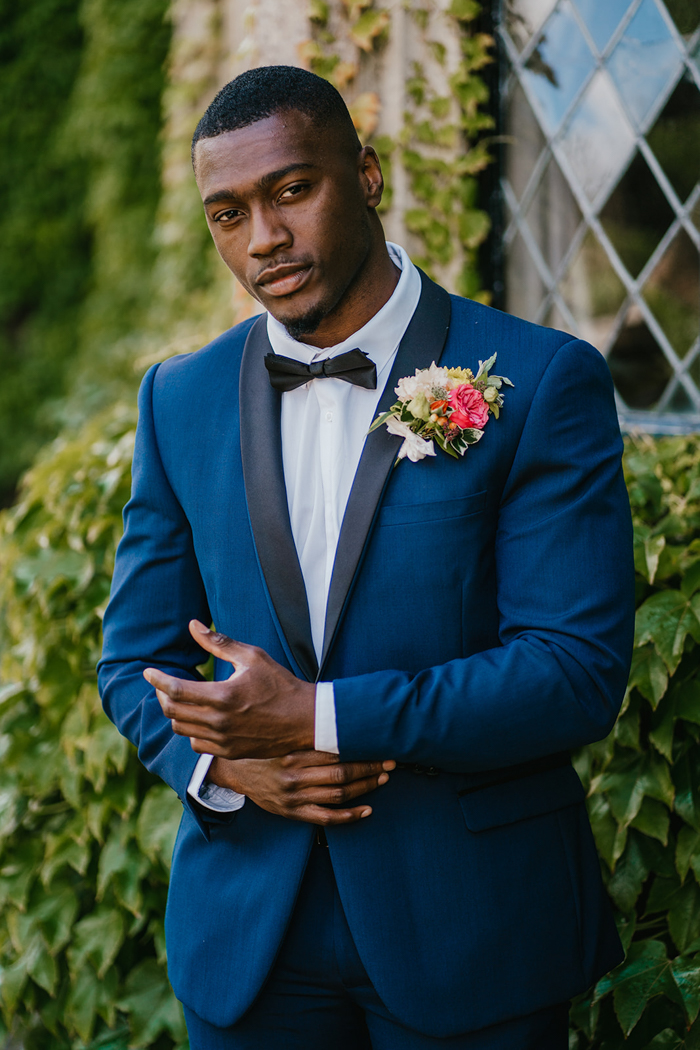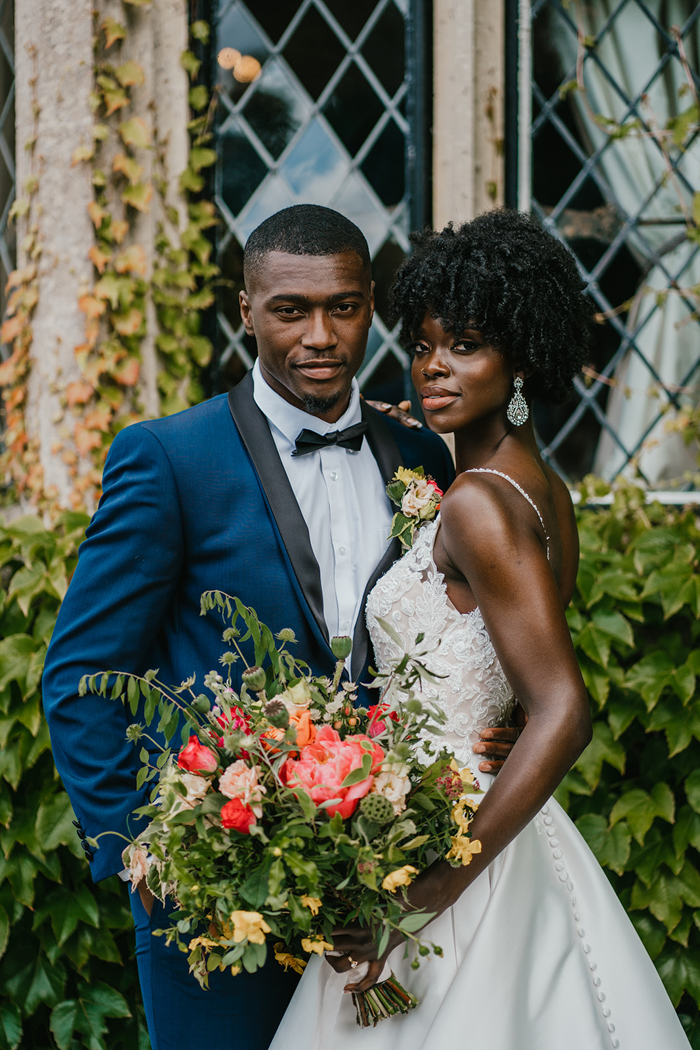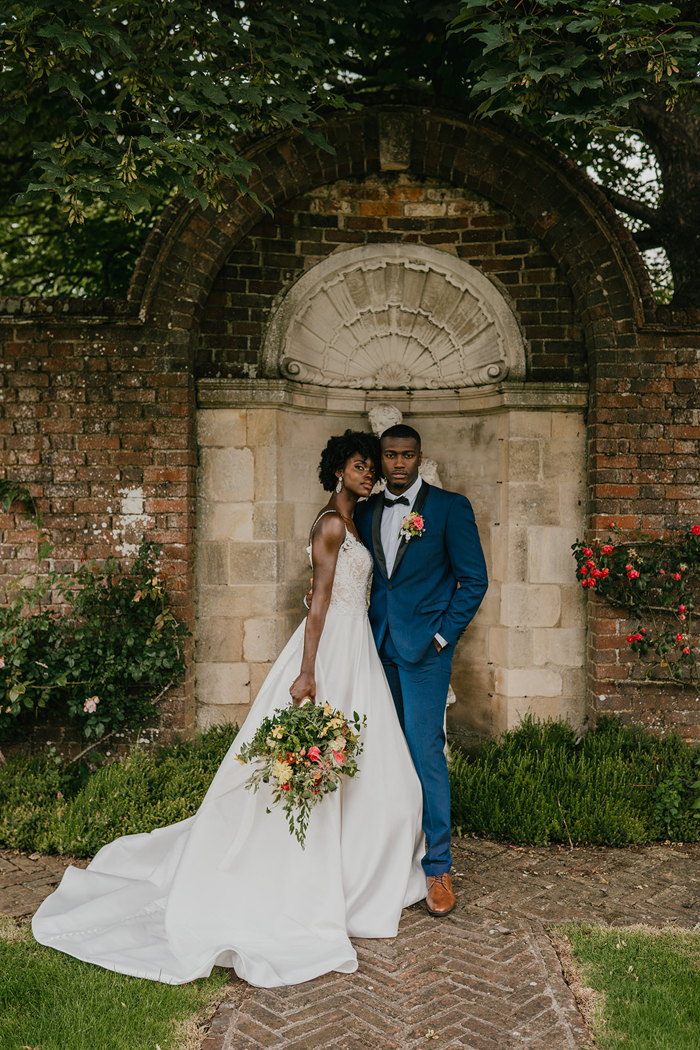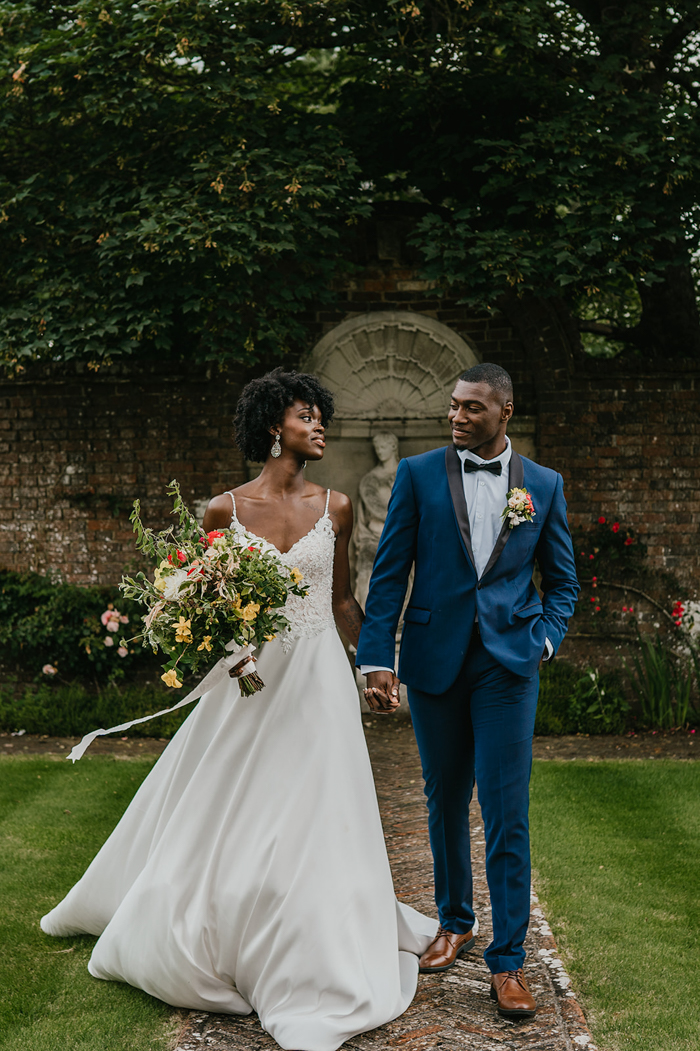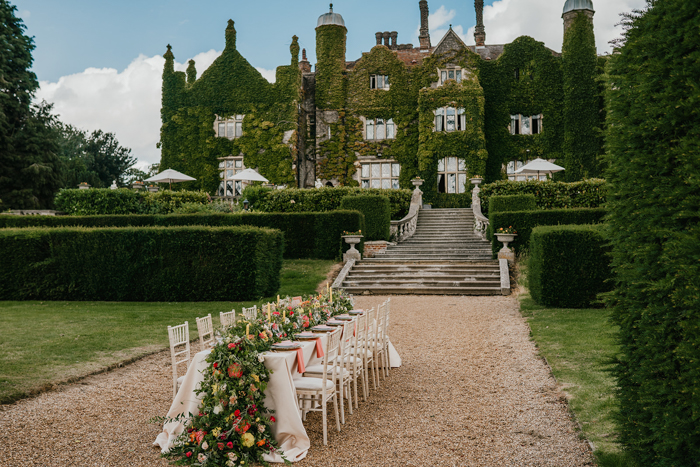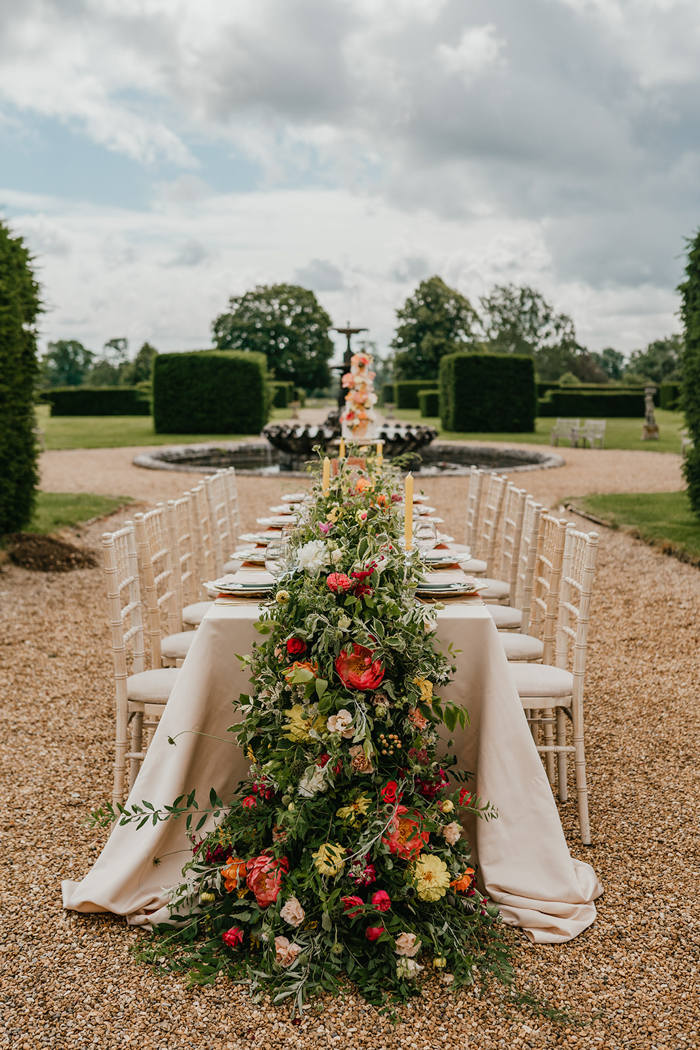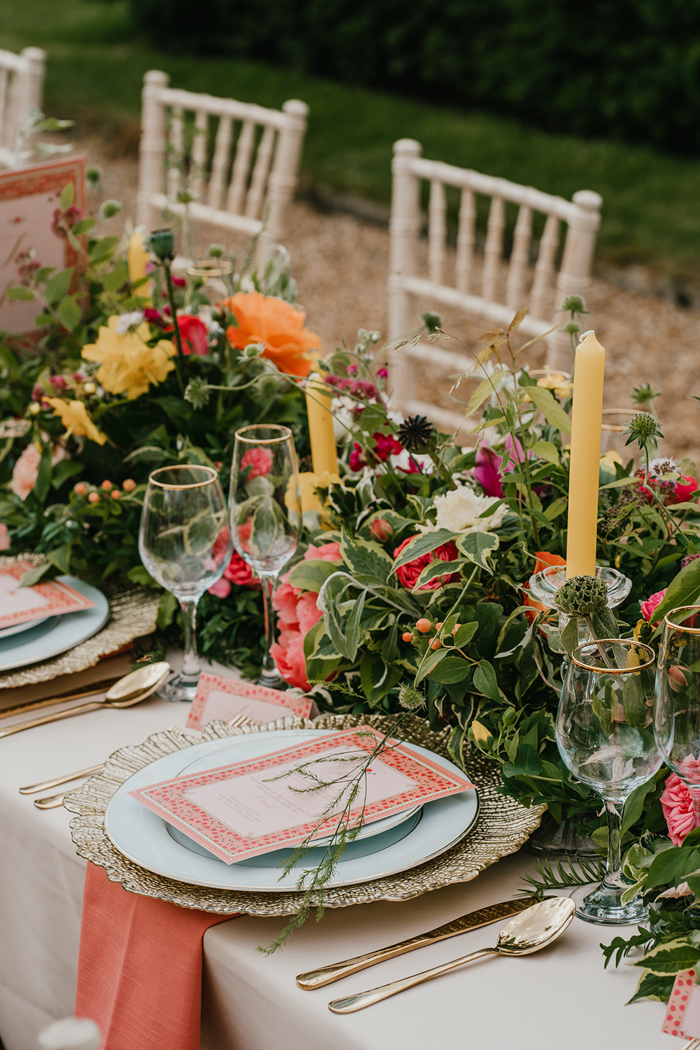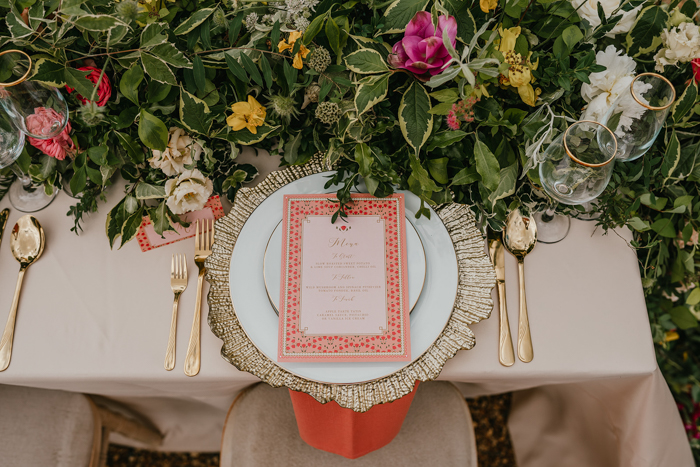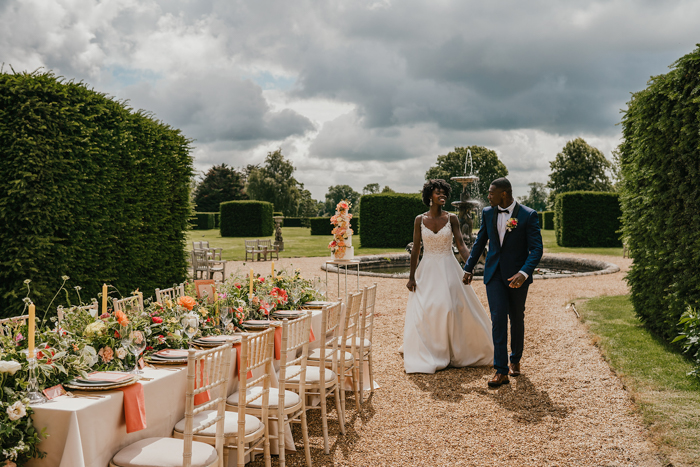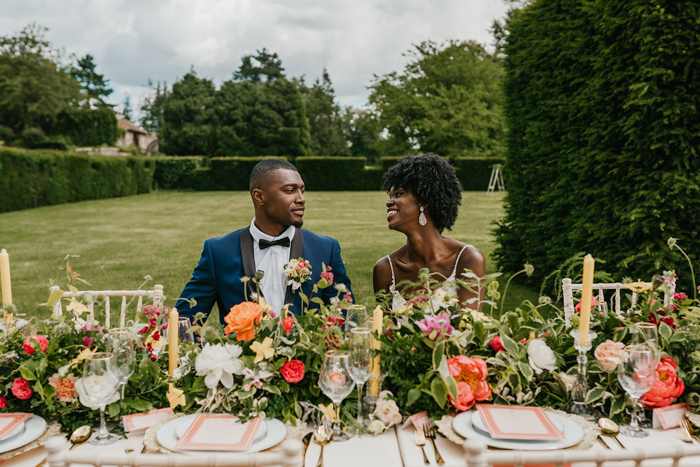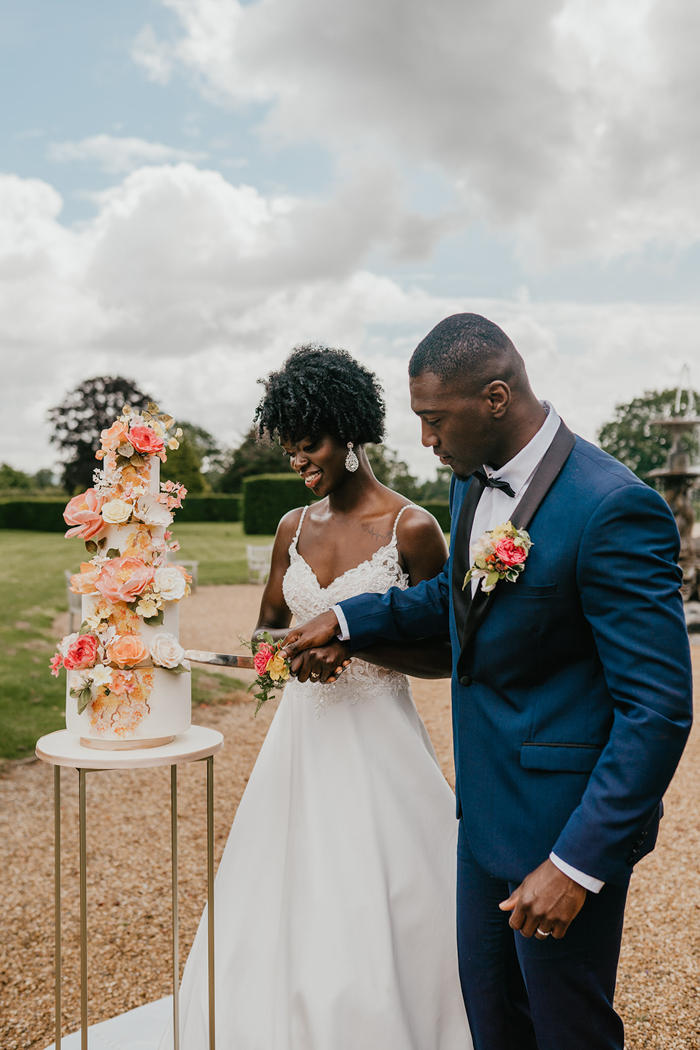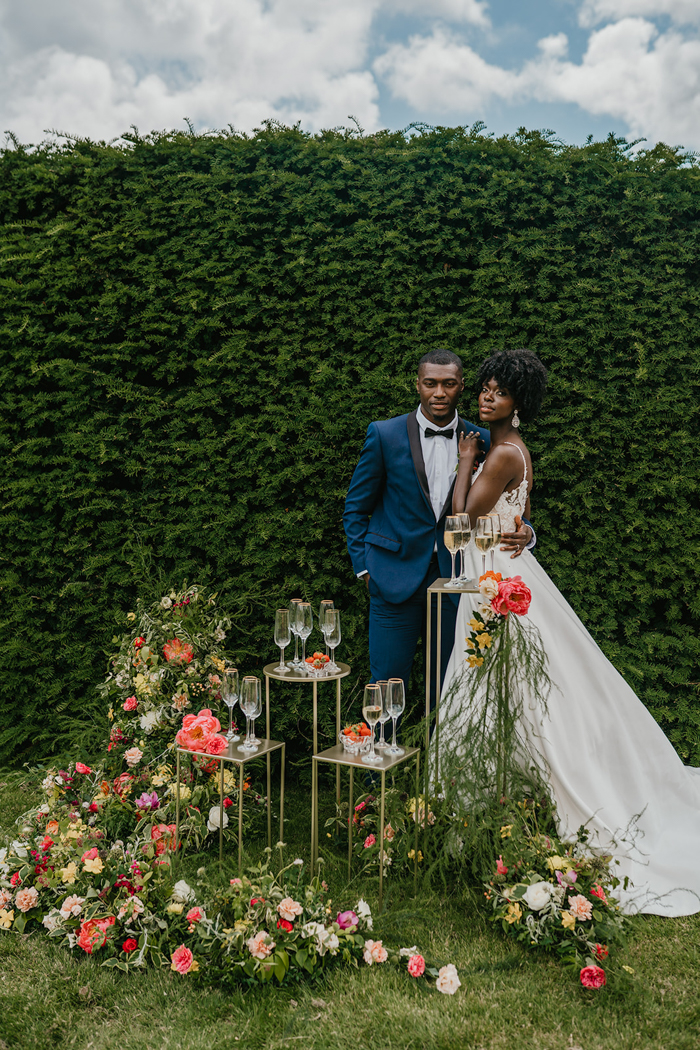 After catching one glimpse of this Eastwell Manor micro wedding—captured by photographer Shelby Ellis Photography—you're probably feeling inspired to trade your large traditional wedding for a smaller, intimate celebration.
If you're not sure where to start, we've got you covered. Kickstart your planning process by checking out our ultimate guide for planning a micro wedding.