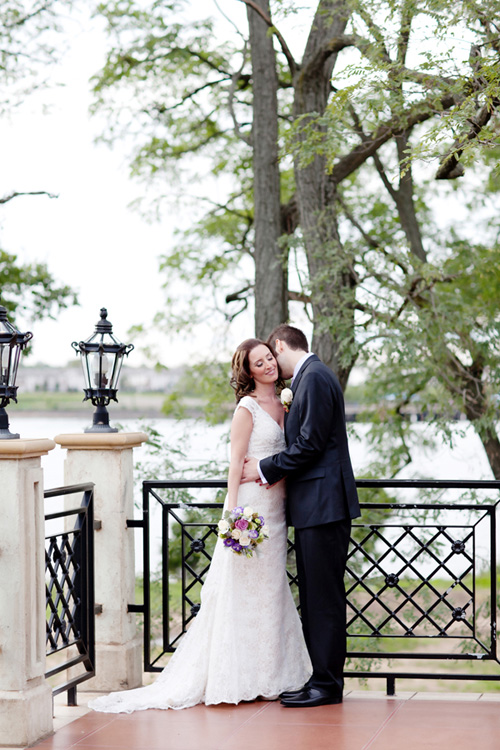 Laid back and ever-so lovely, this elegant outdoor wedding in Staten Island, New York was photographed by Jen Lynne Photography and the images of couple Kerri and Mark on the lawn of the beautiful Angelina's Ristorante are enough to make me pine for spring!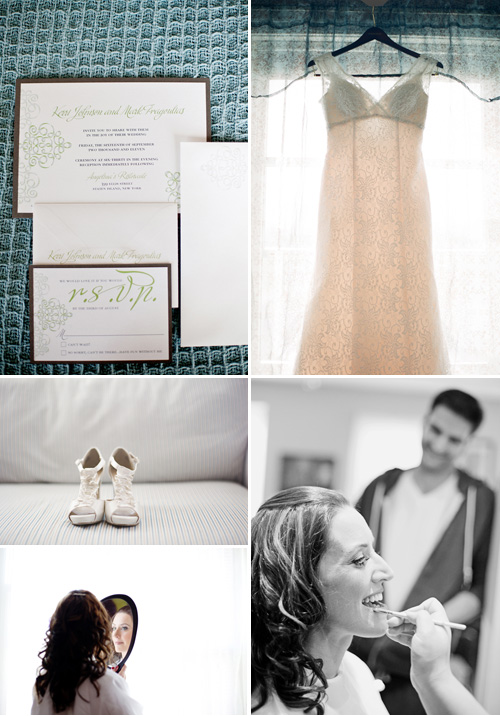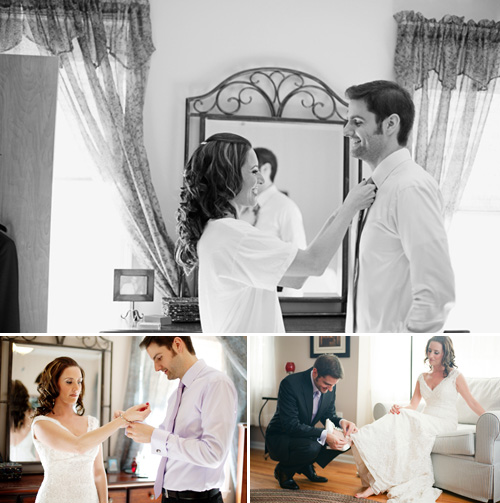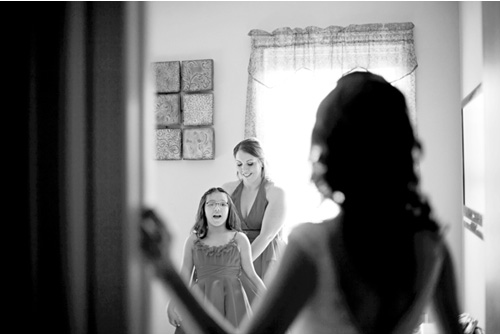 The Goals: Kerri and Mark's wedding planning priorities revolved around having great photography, fantastic music, and an easy-going, fun and upbeat atmosphere. The lawn outside Angelina's Ristorante served as the perfect location for their ceremony and tented reception – its refined beauty set the tone for the day.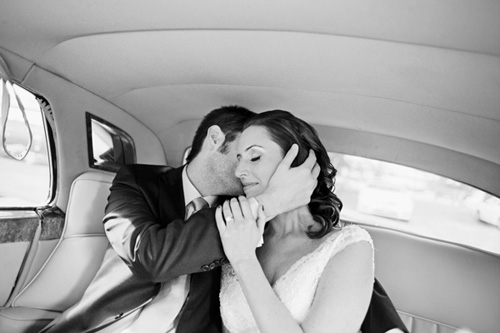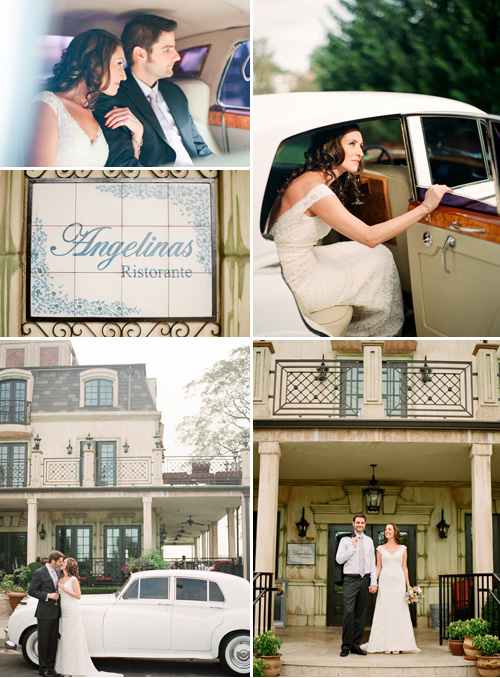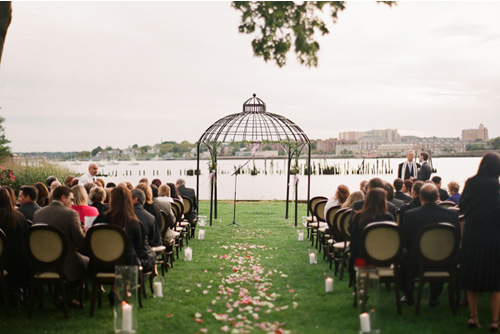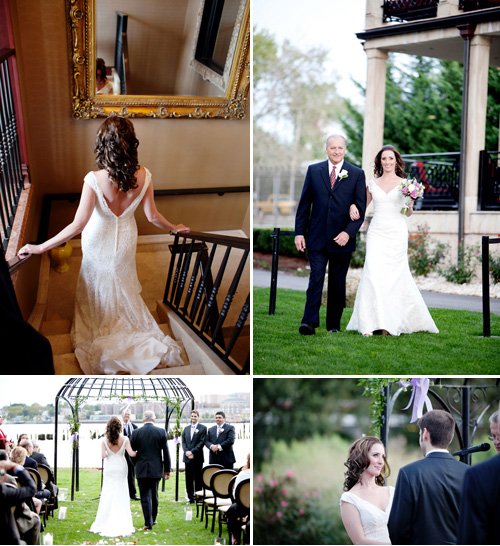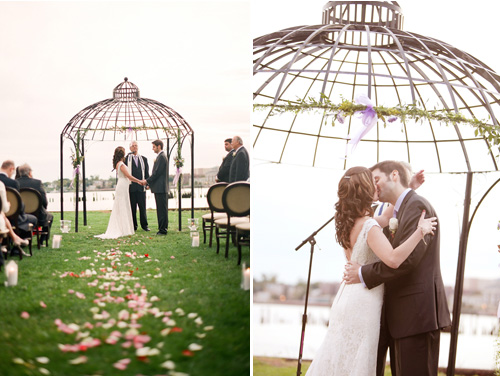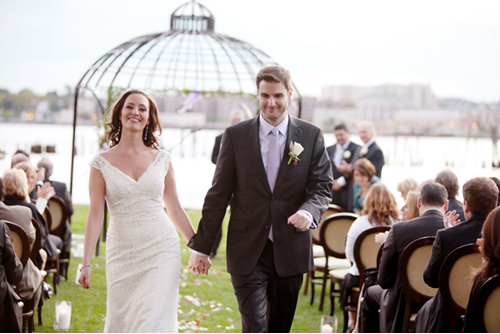 The Design: A color palette of purples and reds complimented the natural charm of Kerri and Mark's wedding venue, and feminine touches, like filigree design details, adorned the wedding invitations by Invitili and wedding cake by CKR Designs. At each table were mini-Mason jar candles from Our Own Candle Company tied with tea-stained tags which acted as both table numbers and favors along with a donation to One Step Closer Animal Rescue in New Jersey.
The Look: Kerri 's bridal style was simple and relax yet wonderfully elegant, just like the wedding day. I'd say that lace wedding dress could't have been a more perfect choice!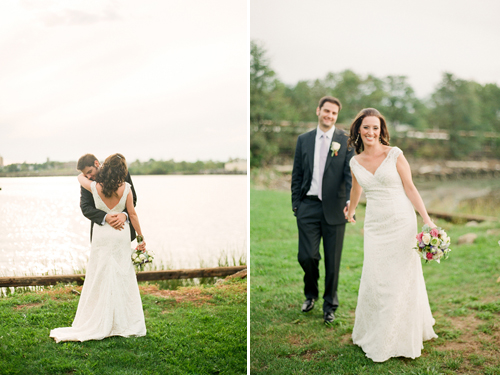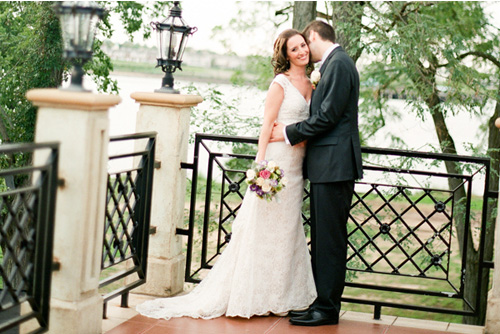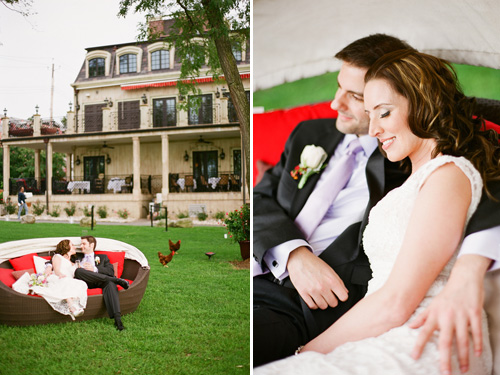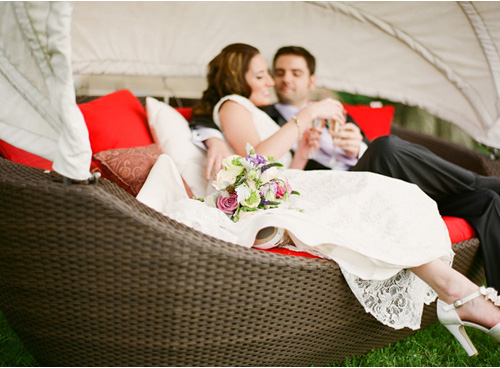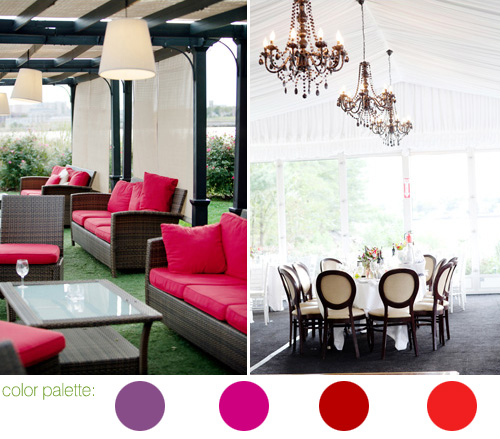 The Moments: For Kerri and Mark the day went by in "a big blur of activity" and looking back they vividly remember how much fun everyone was having at the reception. Sounds like a success to me!
The Pros: To learn about the whole team of wedding professionals that Kerri and Mark worked with, be sure to visit their page in our Real Wedding Library!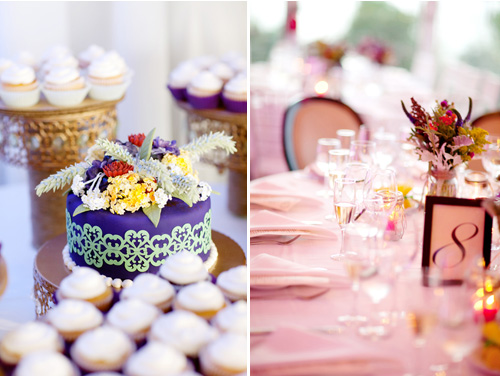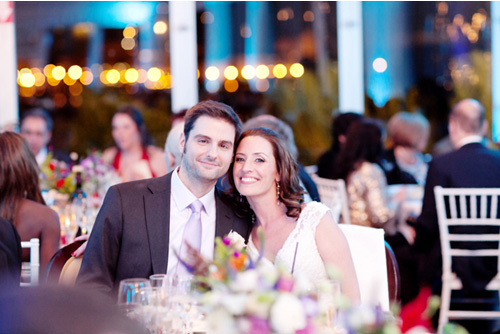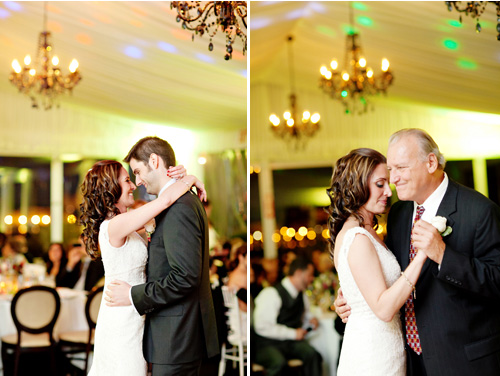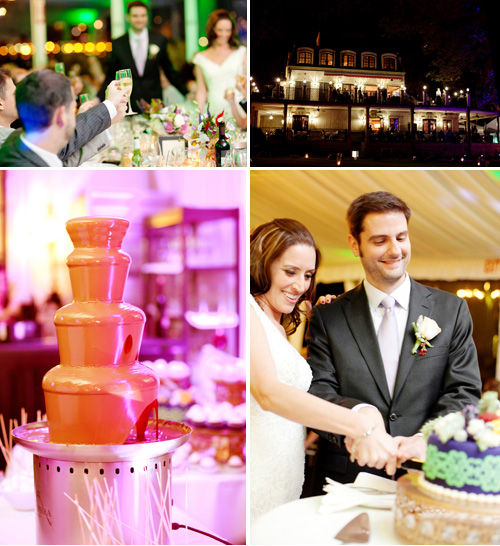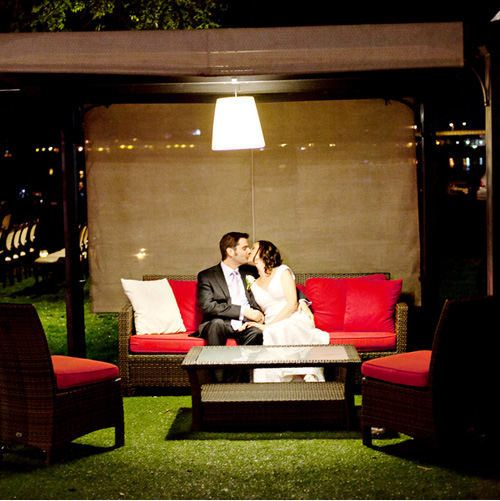 Thank you so much Kerri and Mark!
To plan your own wedding in Seattle or Southern California, check out our Plan Your Wedding Hotlists. To find a dream wedding photographer and planner for your wedding anywhere in the world, don't miss our World's Best Wedding Photographers Hotlist and World's Best Wedding Planners and Designers Hotlist!