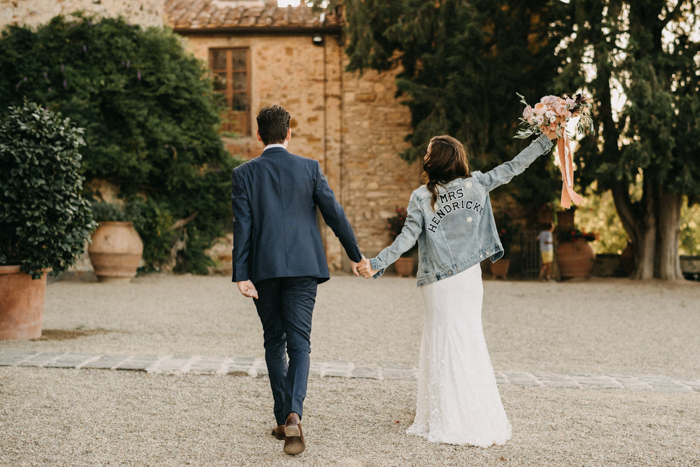 After falling in love with Italy and getting engaged on the Amalfi Coast, Dorien and Philippe knew that Tuscany was the perfect region to say, "I do," and Castello di Gabbiano was the ultimate venue to host their family and friends. The old-world architecture, the rolling vineyards, and the cozy atmosphere were perfect for a day that was filled with effortless glamour and rustic elegance. The couple's florist, Wild Flowers & Wodka, added minimal arrangements in pinks, creams, and oranges that added a subtle softness to the classic rustic Italian setting. And the bride's modern two-piece ensemble from Rime Arodaky added a touch of whimsical romance that we can't get enough of! Kreativ Wedding nailed it in capturing every detail of this gorgeous Tuscan wedding!
The Couple:
Dorien and Philippe
The Wedding:
Castello di Gabbiano, Tuscany, Italy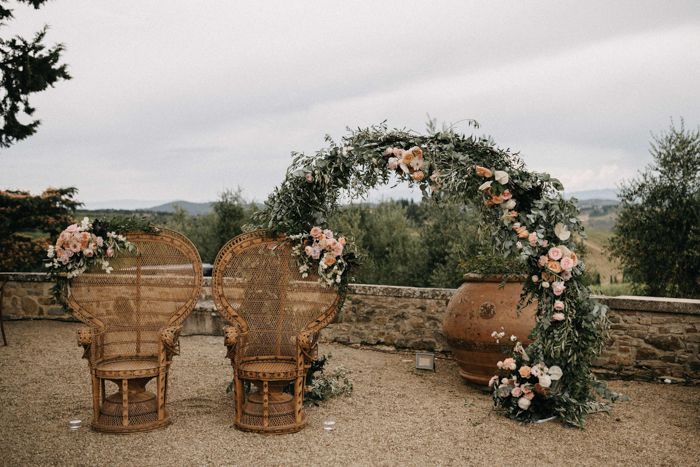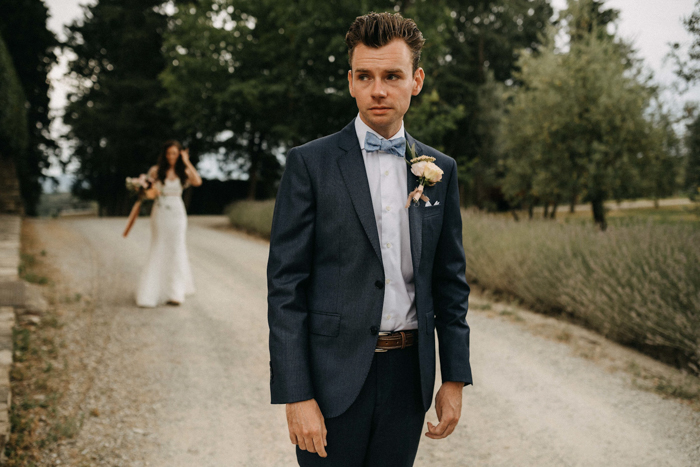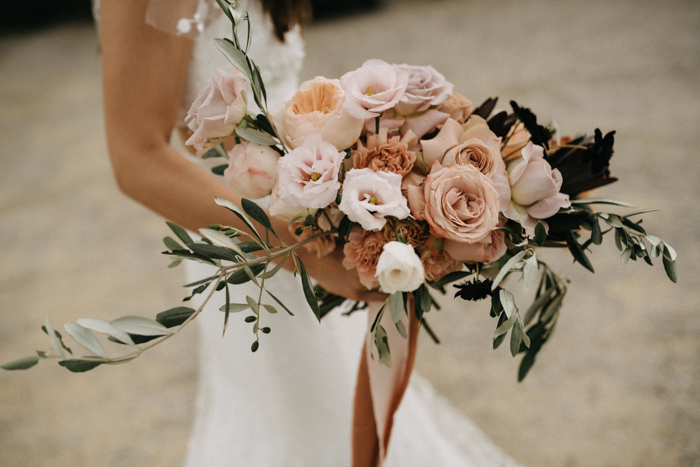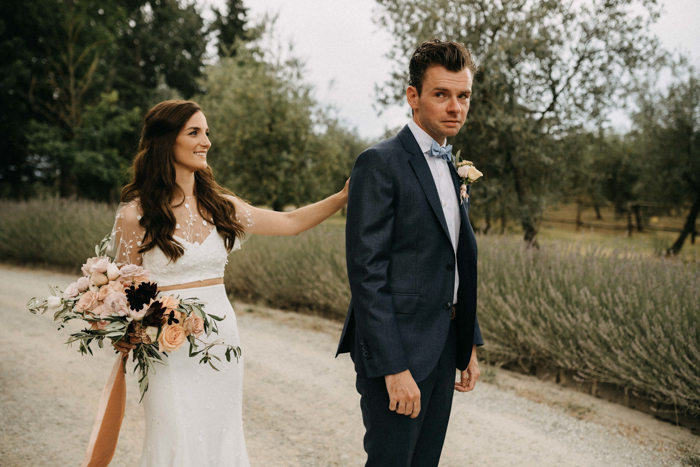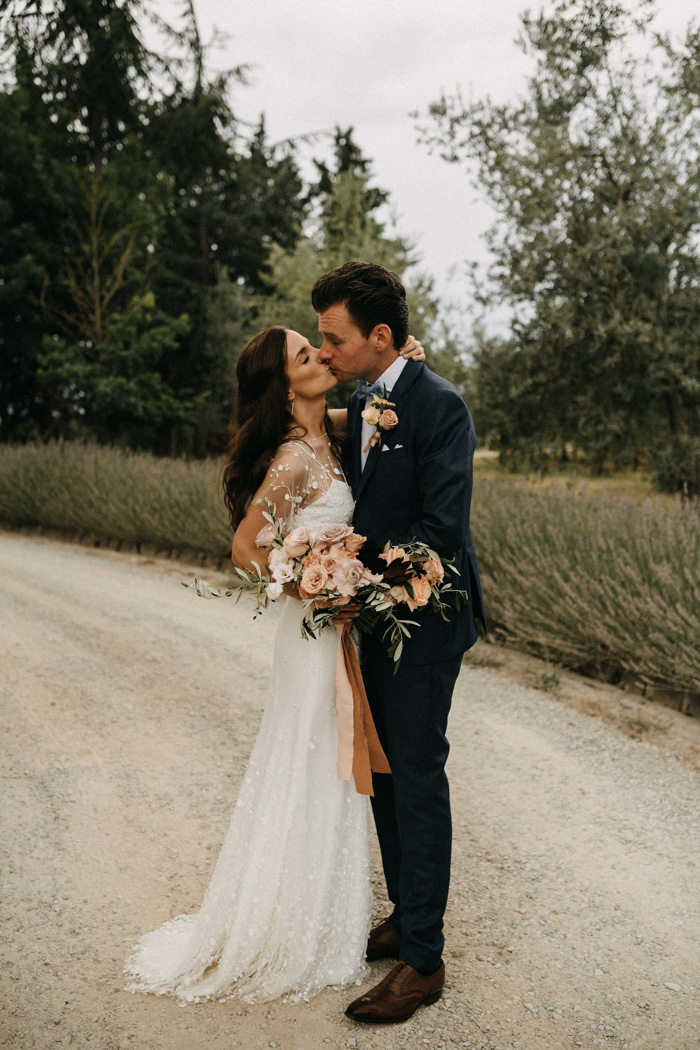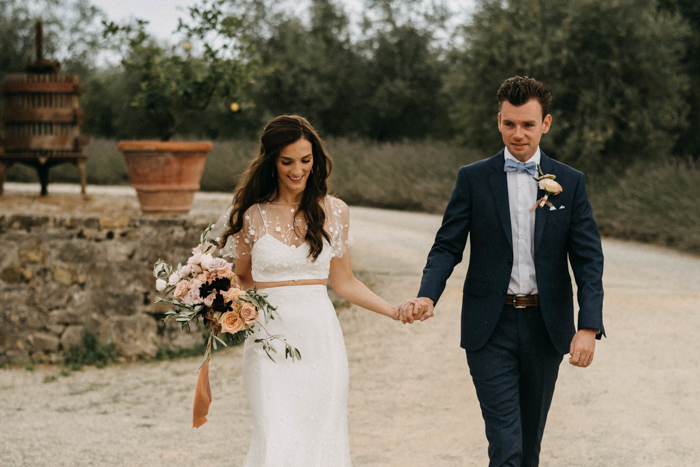 Instead of organizing a big traditional wedding in our home country (Belgium), we chose to have an intimate and small wedding weekend in Italy with our best friends and family. We both enjoy life, very much enjoy traveling, and sitting down for dinner with a good glass of wine with our friends or family. As our guests all took the effort to come to Italy especially for our wedding — we are still very grateful for this — we wanted the weekend to feel like a vacation for all of them. So for us, the most important thing was that there was an informal, cozy and relaxing atmosphere.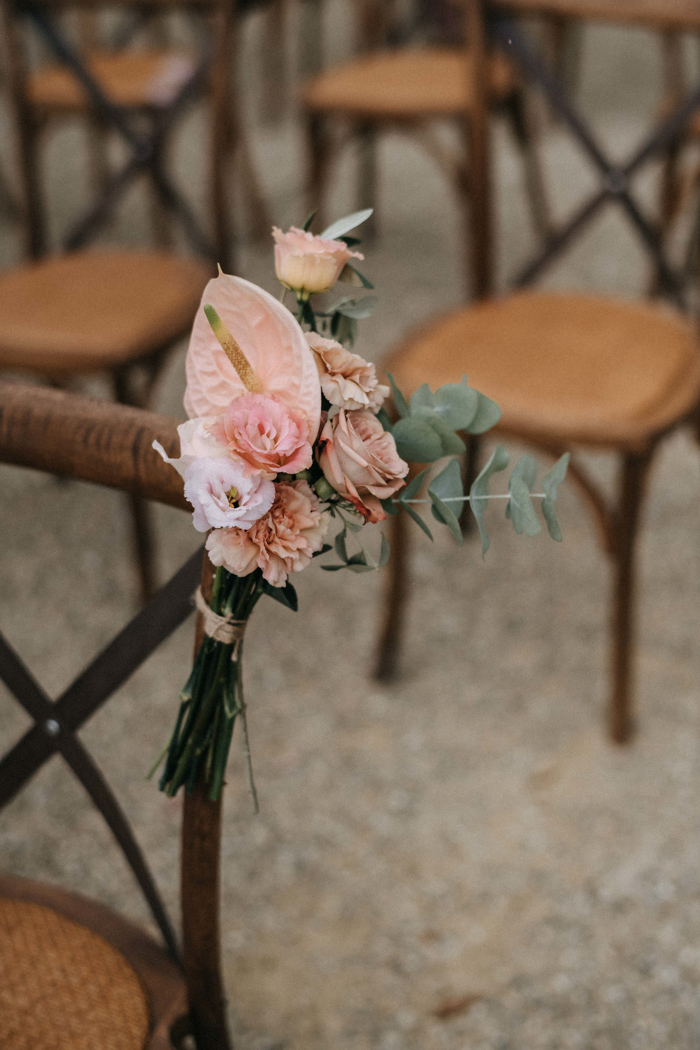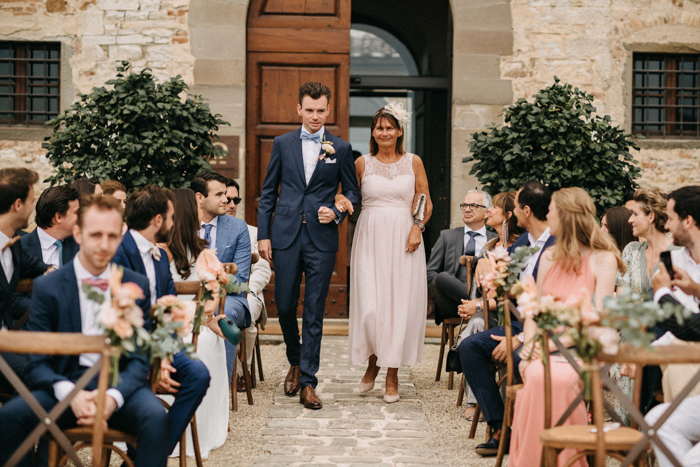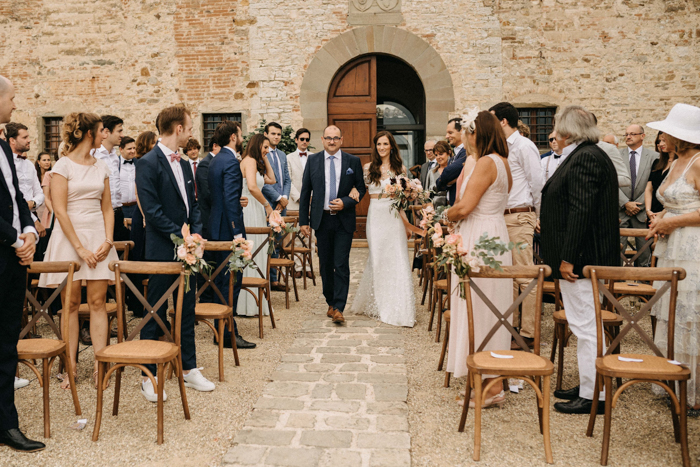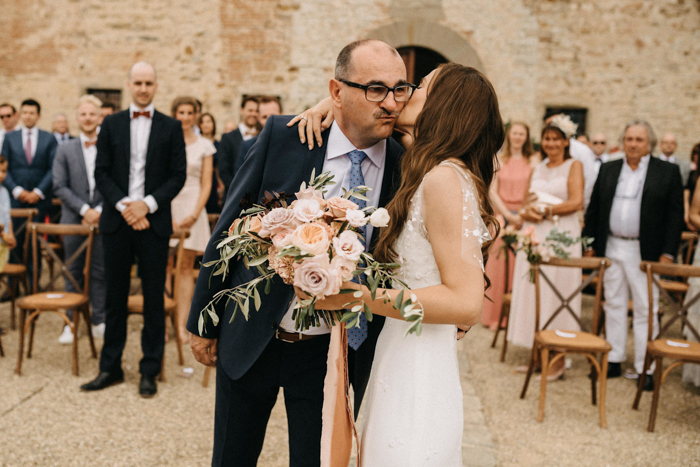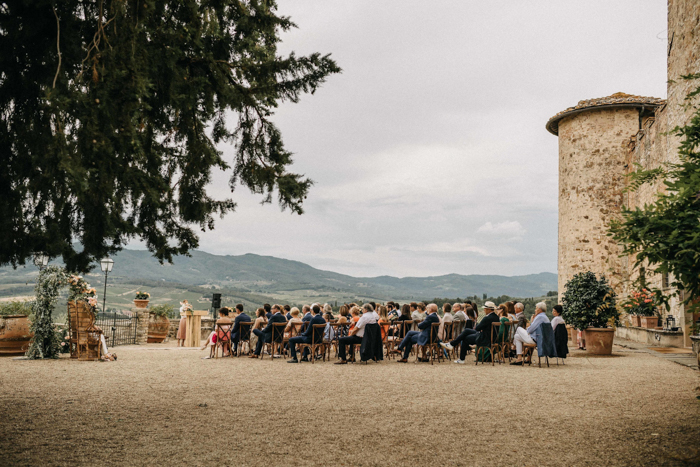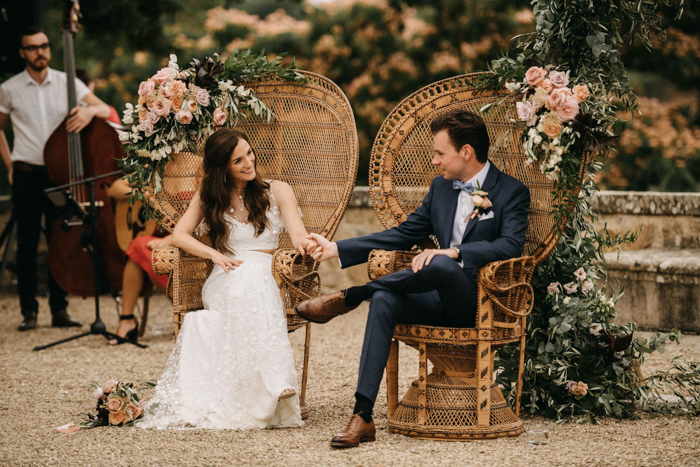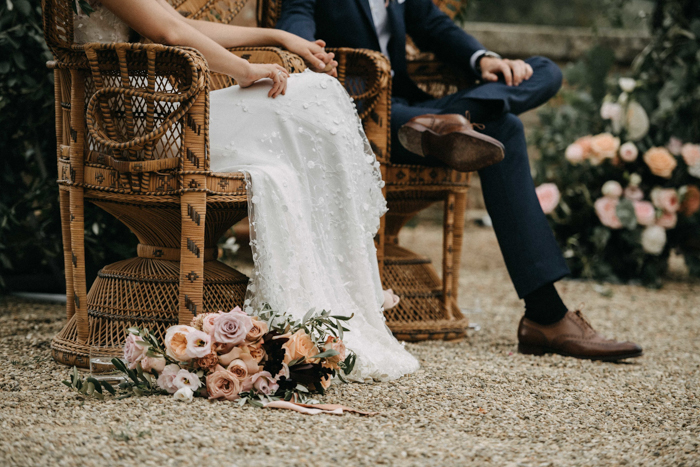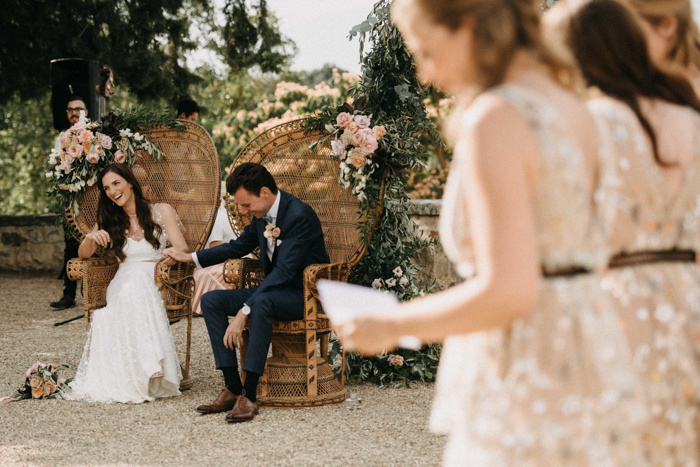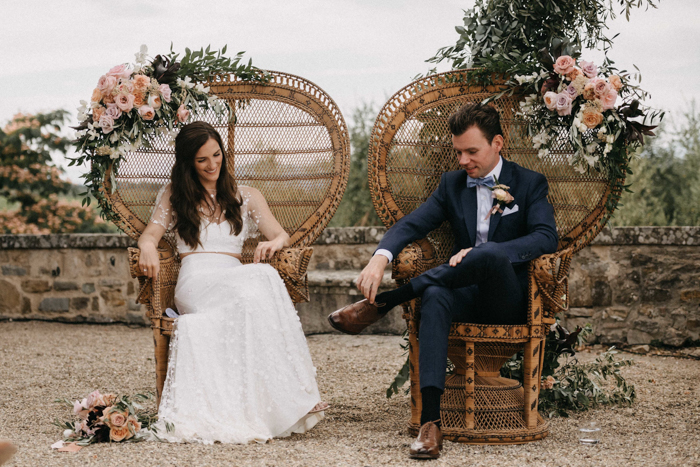 Reading our vows was the most memorable part of the day. The words we read to each other were so beautiful and came right from the heart. We were surrounded by our best friends and family but at the same time it felt like it was just the two of us — it was such a special moment that we will always remember!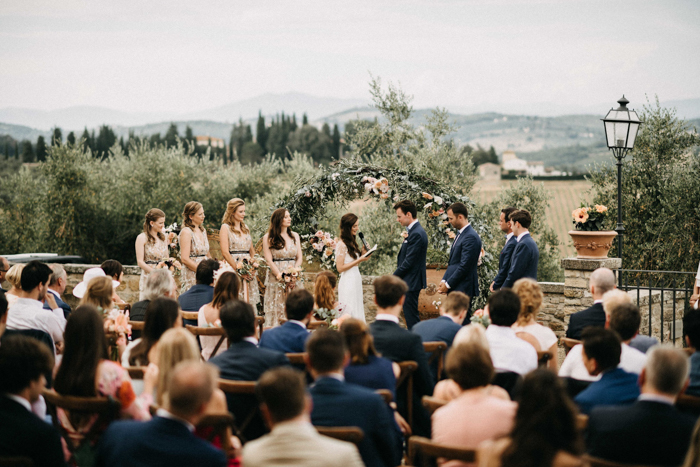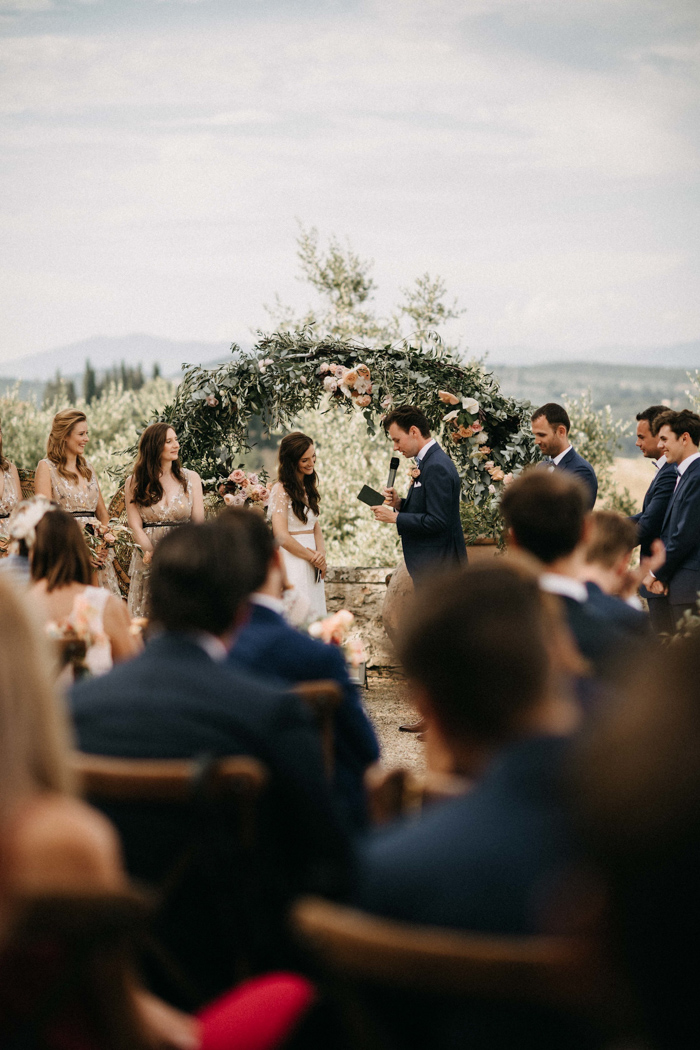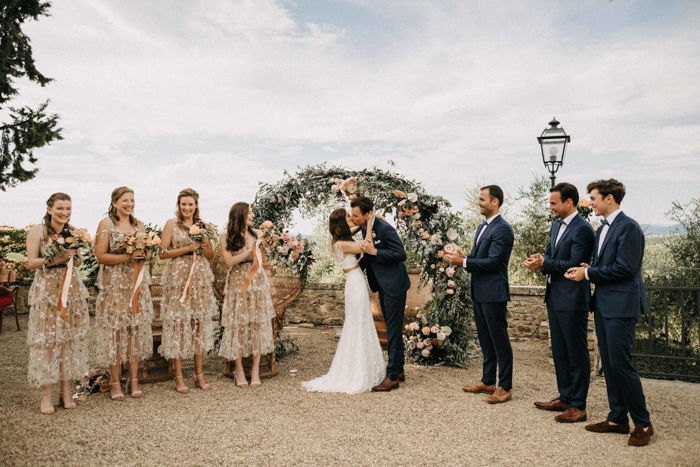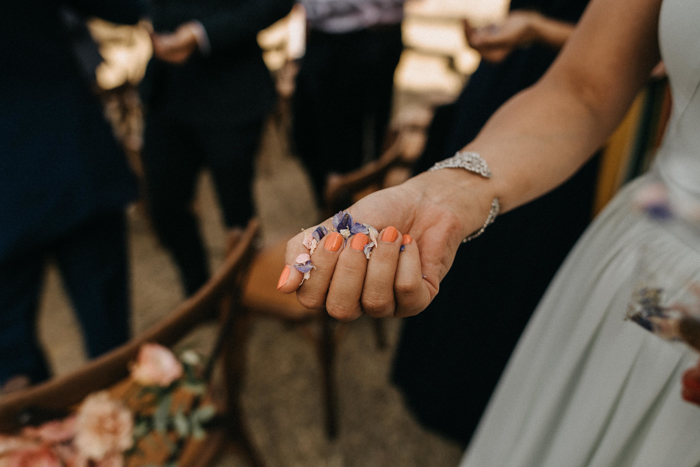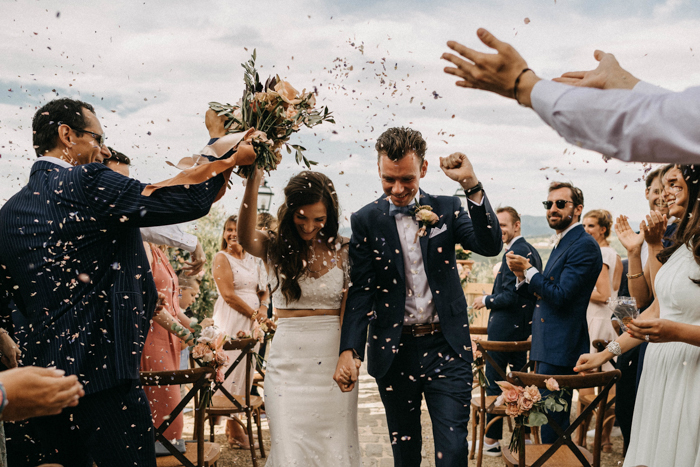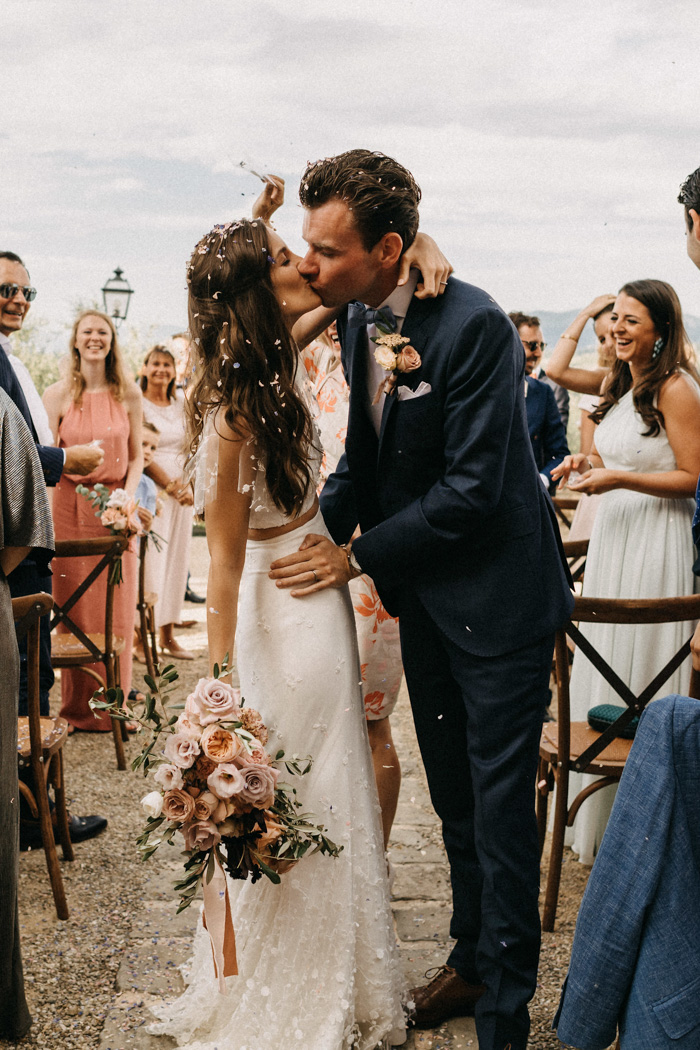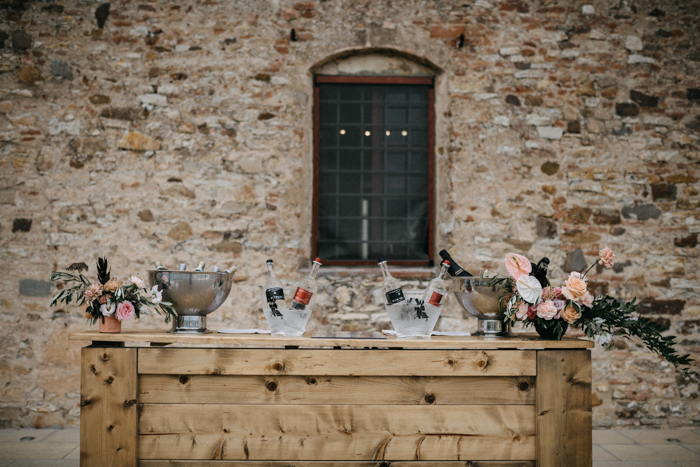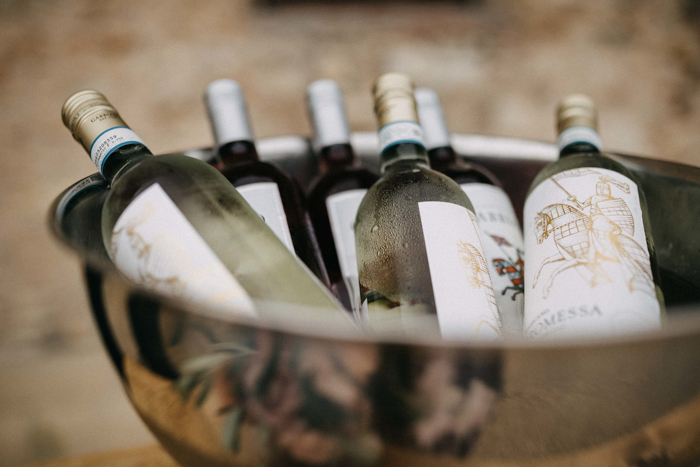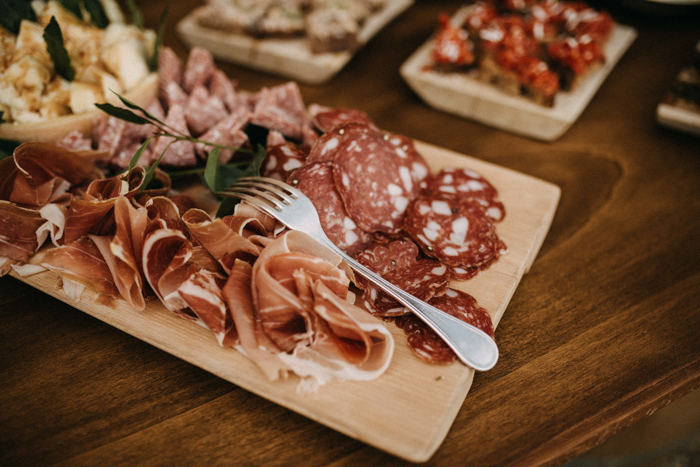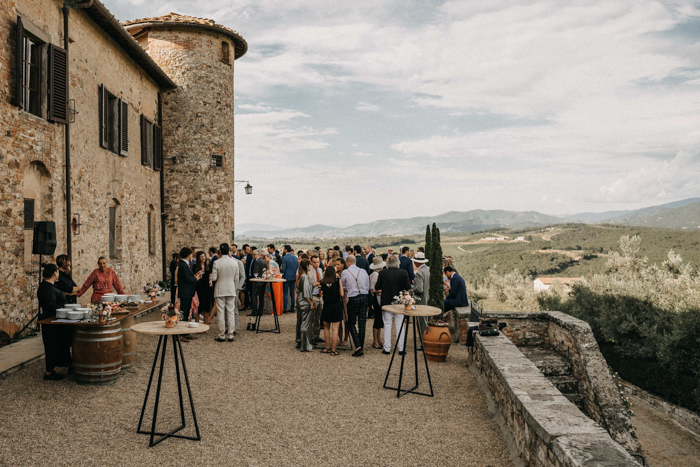 Make sure you are surrounded by people who you trust; planning a wedding is quite a thing, and this is even more when planning a destination wedding. Pick your vendors not only based on their professional qualities – which are of course very important — but make sure that your personalities also match. In this way, the planning will be much more fun.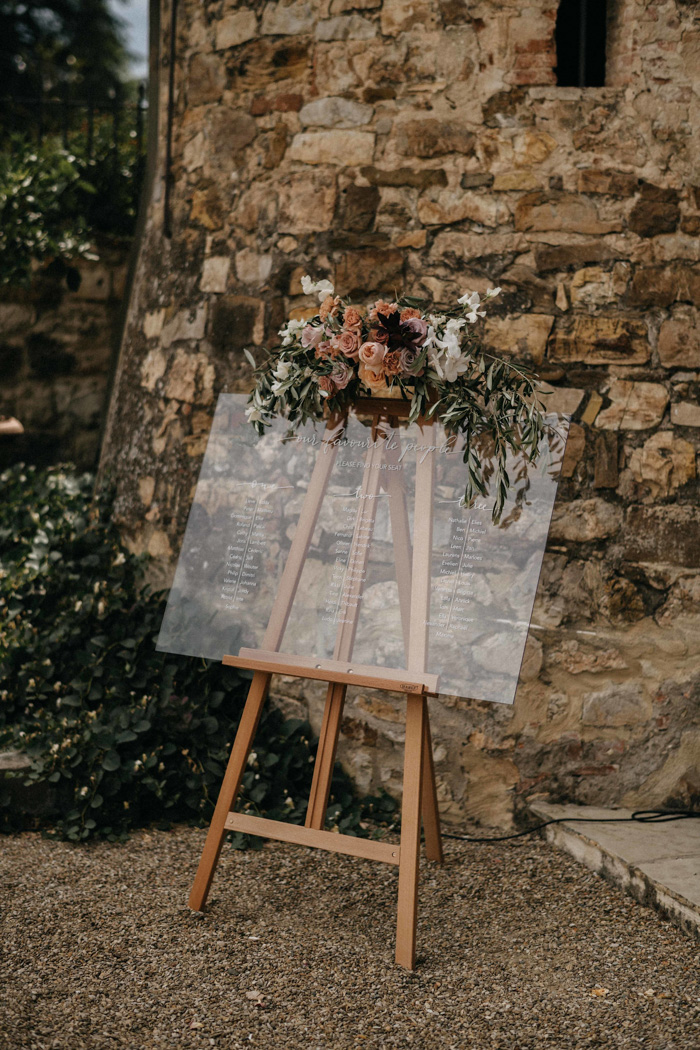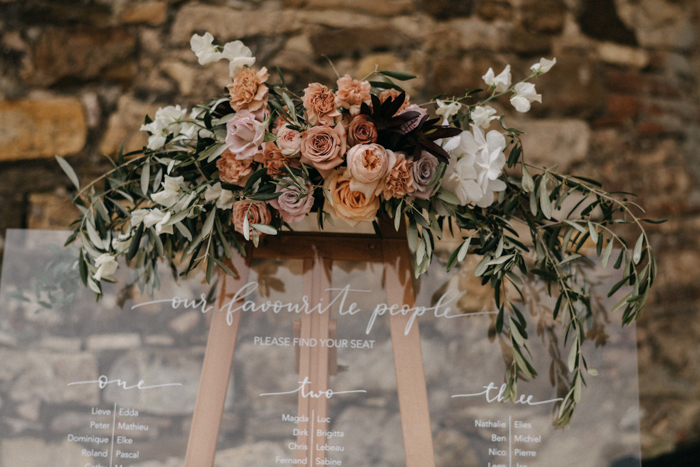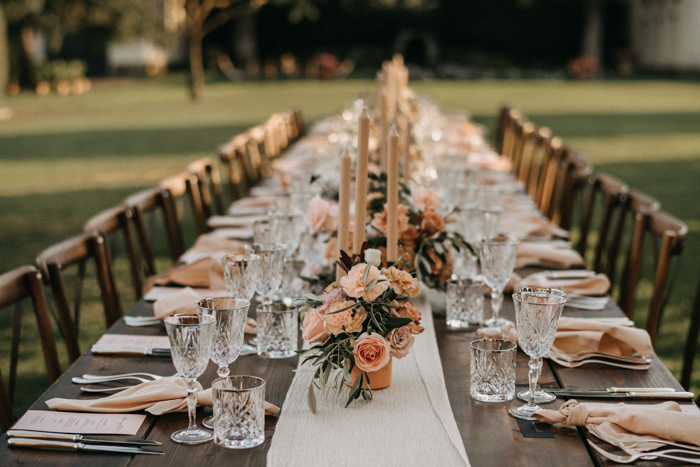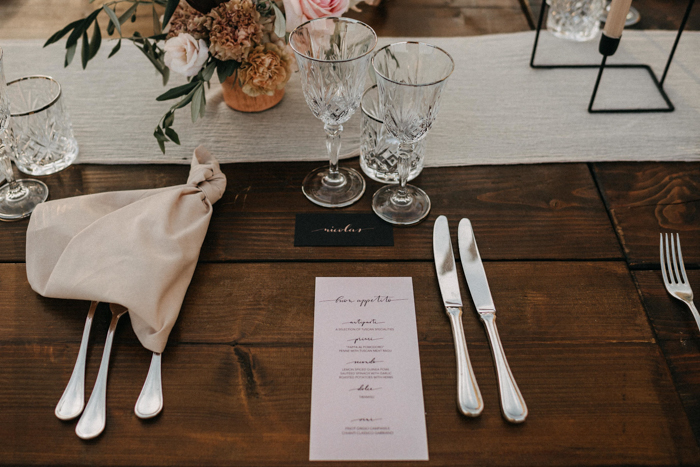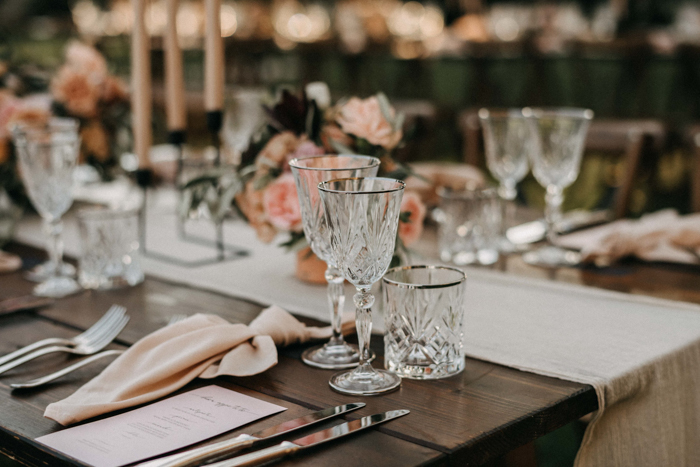 Also, get inspired by wedding blogs (Junebug Weddings was by far our personal favourite!), Instagram, and Pinterest. That's how we created the styling of our wedding ourselves. Finding the desired rentals on the spot was not always easy, which is why we brought a lot of rentals from Belgium. Some decoration we have bought personally instead of renting. (Tip: The stuff you buy but cannot use after the wedding, you can easily sell to wedding planners or rental companies afterward!)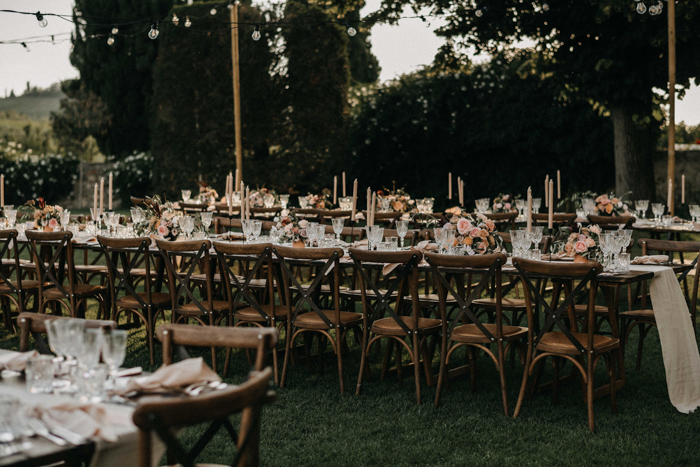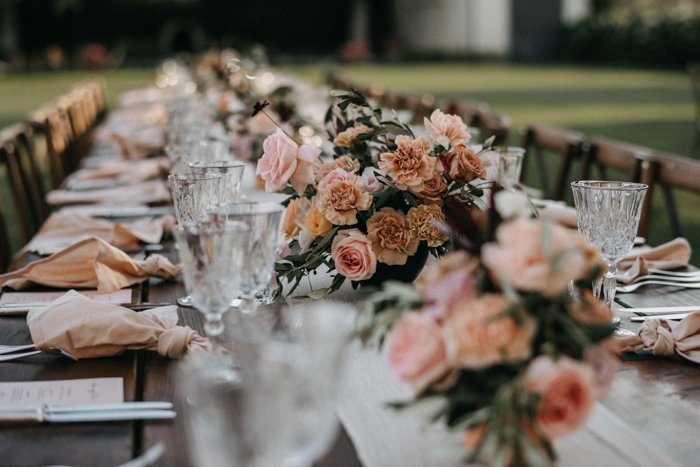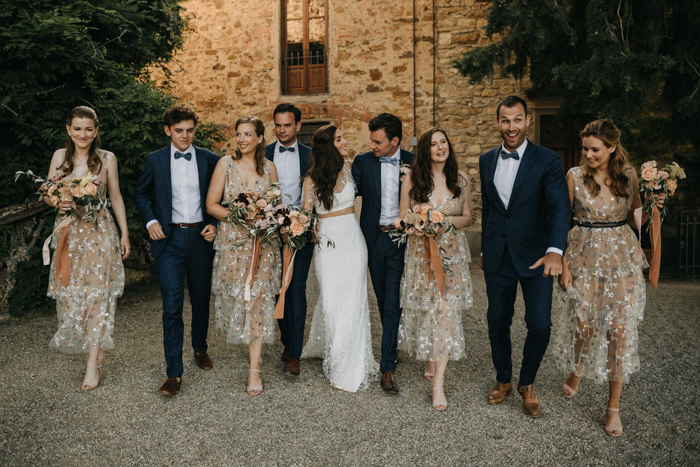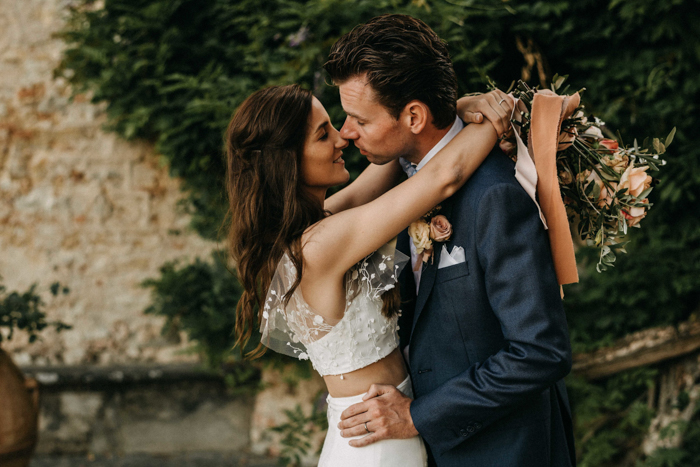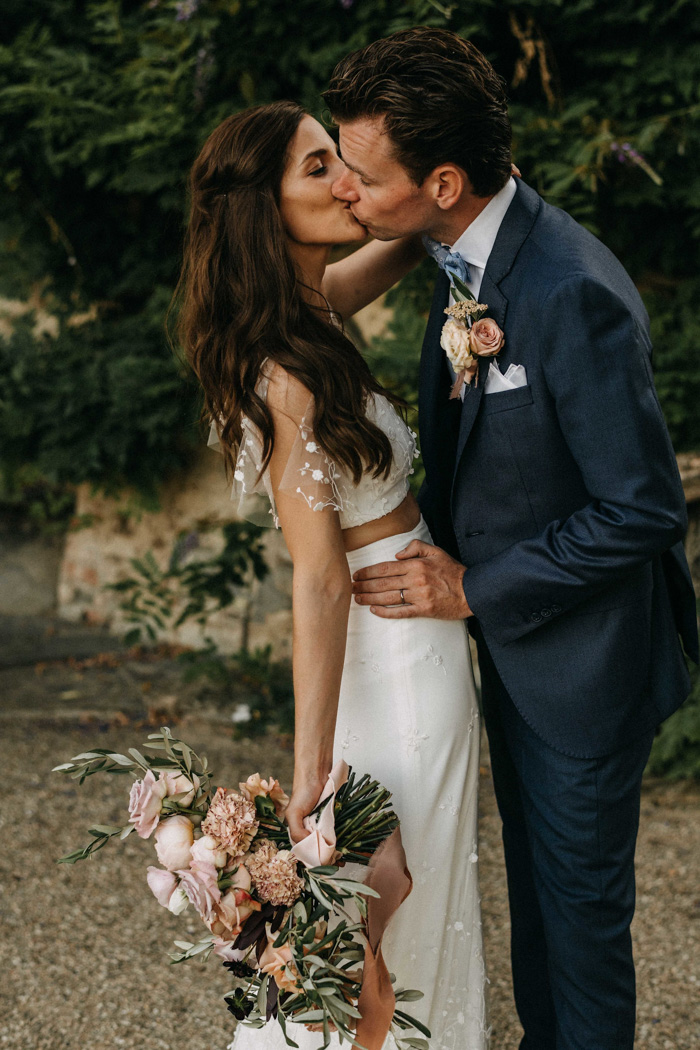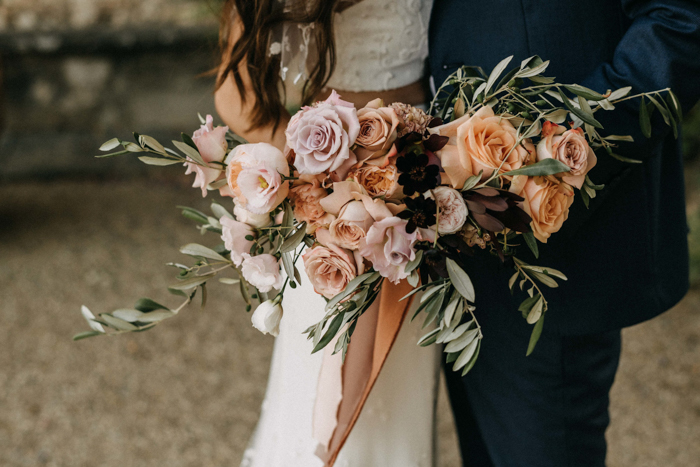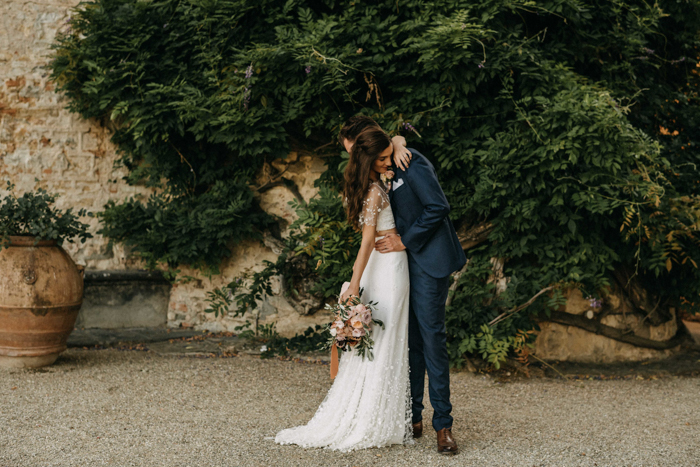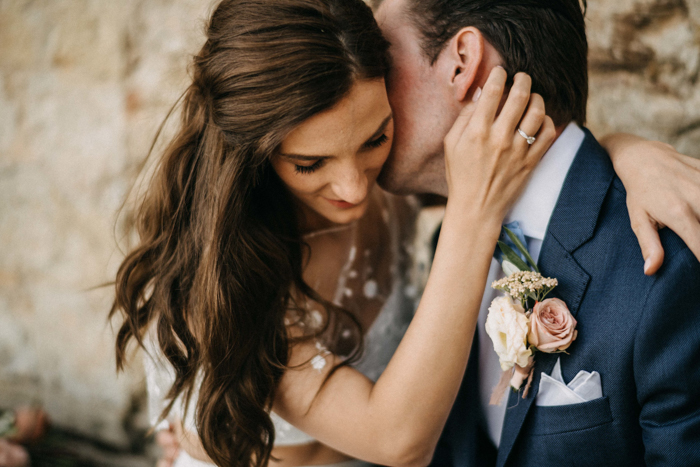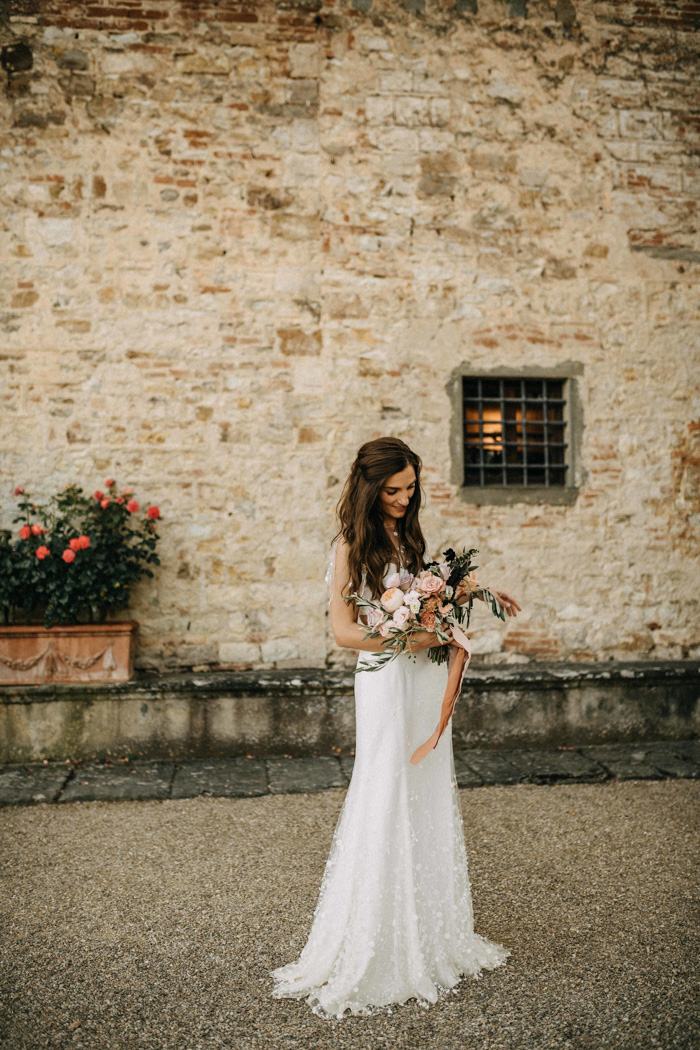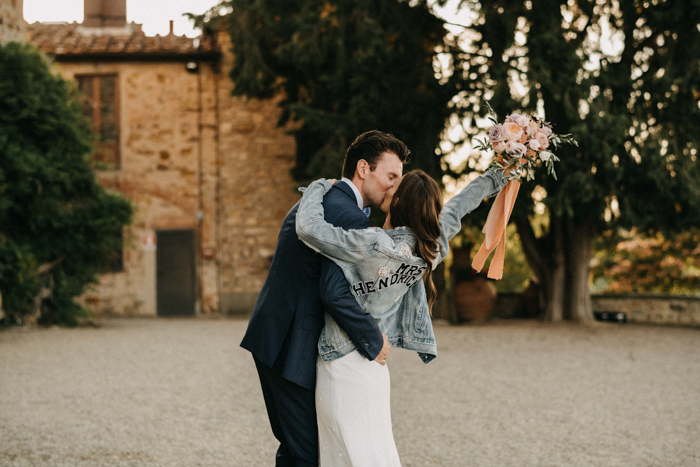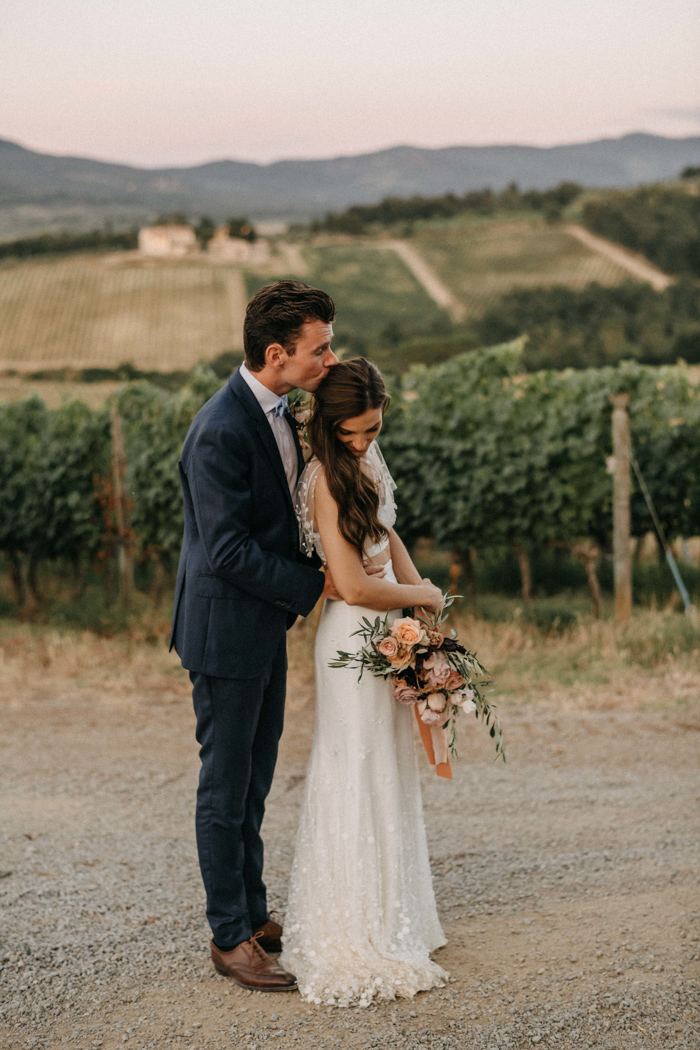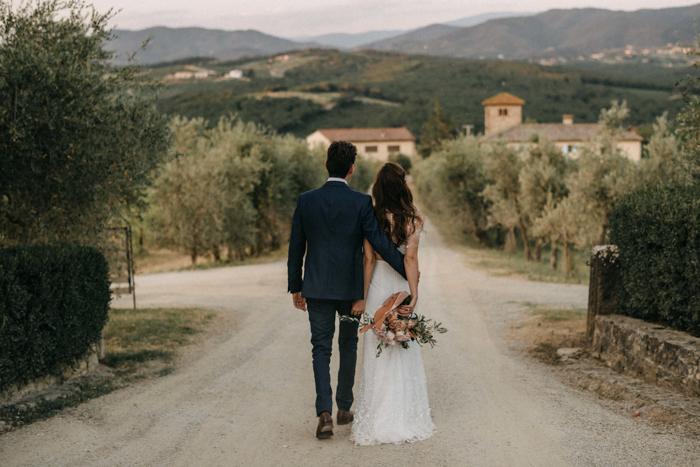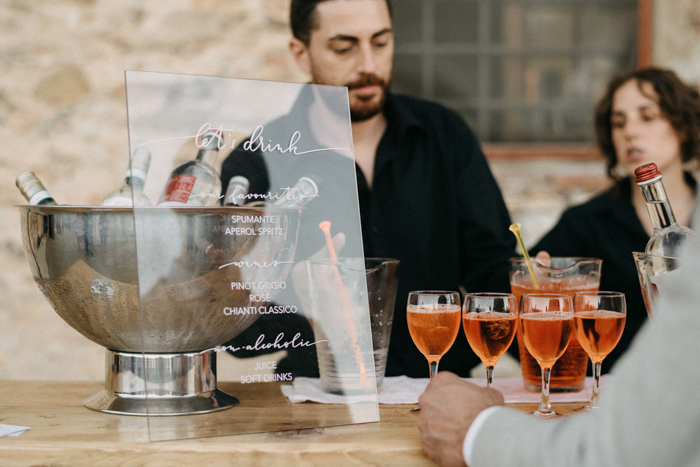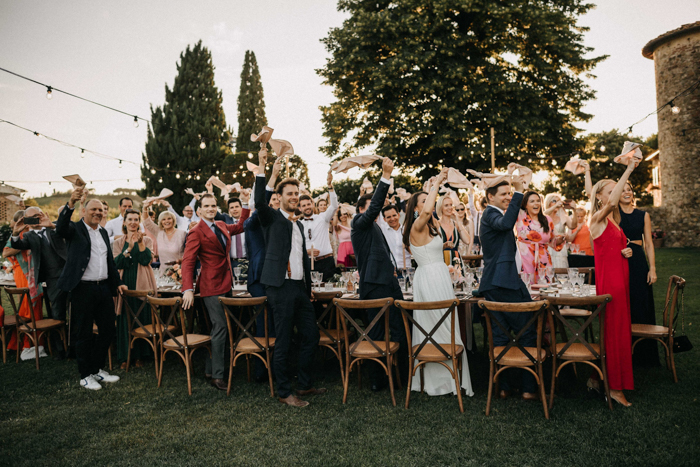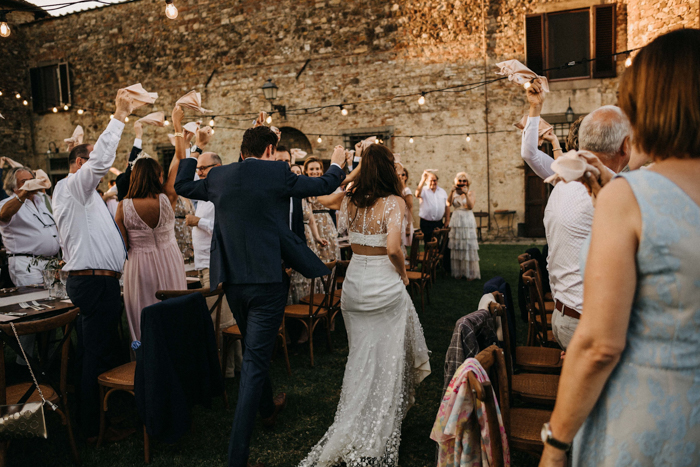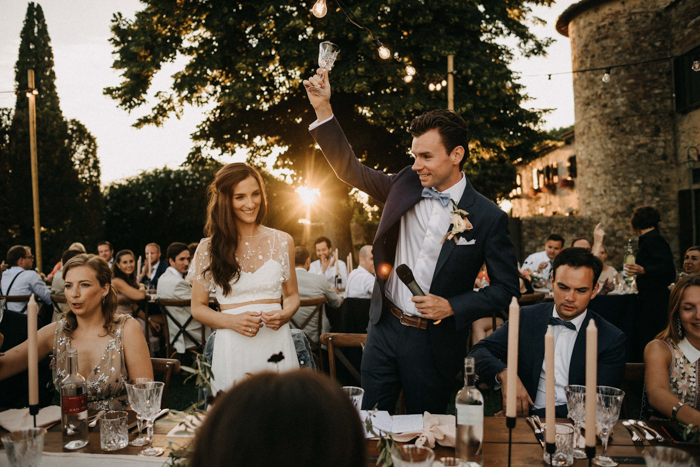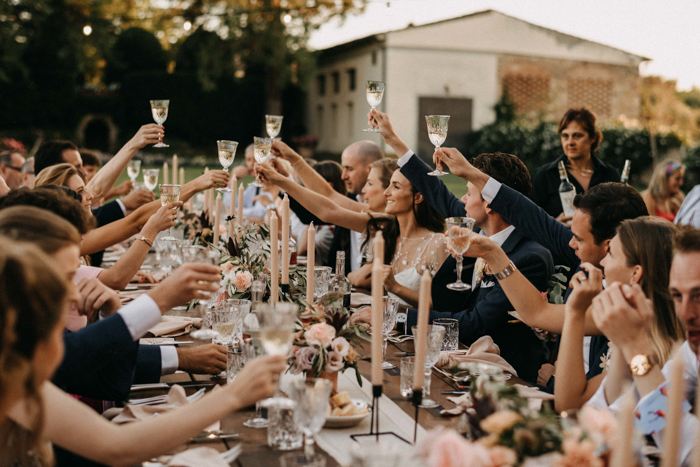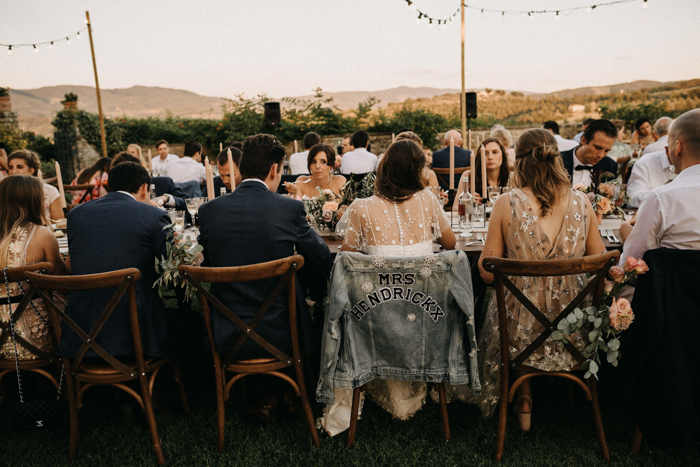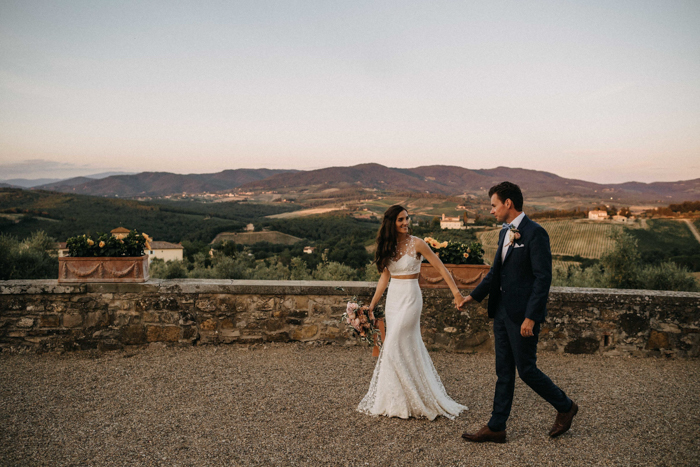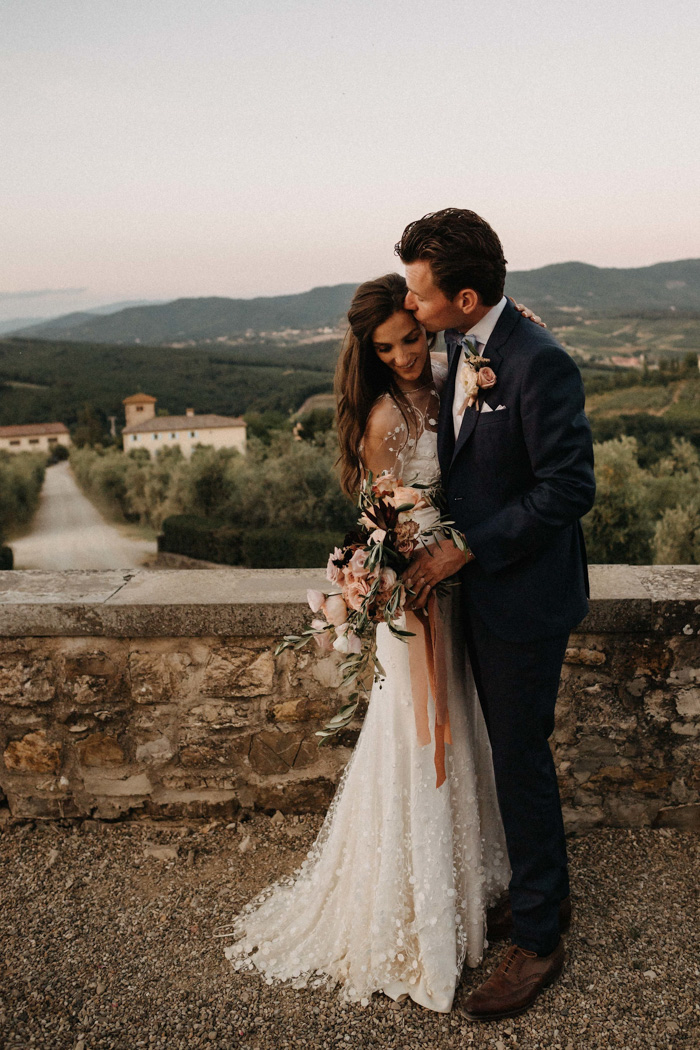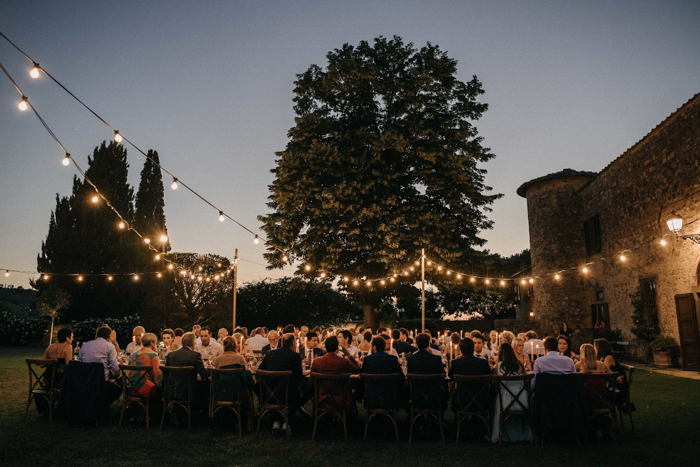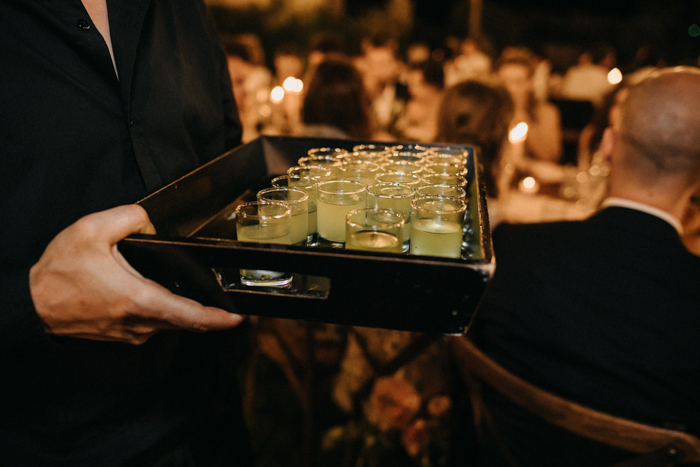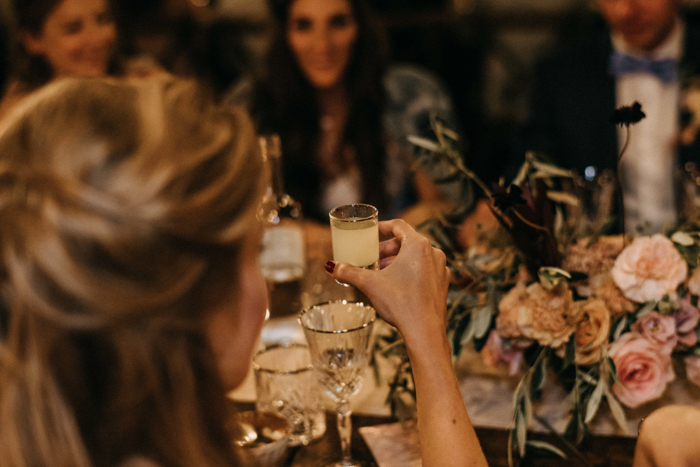 Our first dance song was, "Nothing Really Matters" from Mr. Probz. The choice for our first dance song was really hard and even stressed us a bit in the weeks before the wedding. In the months prior to the wedding, we took a basic dance course. In the beginning, honestly, it was a disaster! Philippe really could not feel the rhythm and did not get the moves; after a few classes, though, it got better and better. After finally choosing a first dance song, we booked two private choreography classes and we were taught how to dance to the song we chose. However, all those moves required practice and lots of time. Due to a lack of the latter, we decided not to stick to the choreography we were taught and to go for our own moves. Luckily, it went more than fine so we felt really happy and satisfied!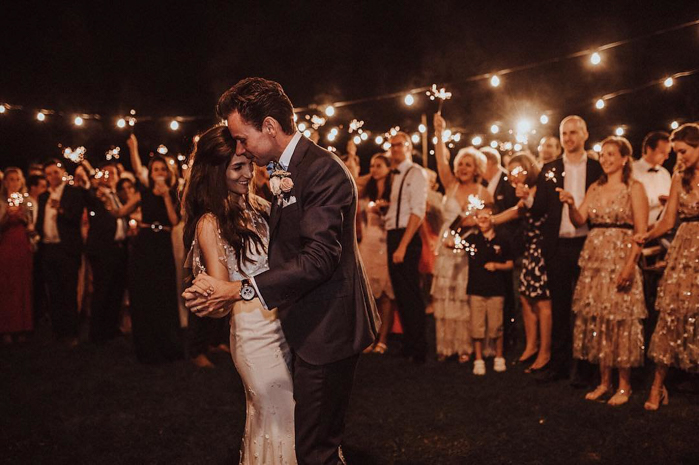 Congratulations and our biggest thanks to Dorien and Philippe for sharing their gorgeous wedding at Castello di Gabbiano with Junebug! For more from Junebug member photographer Kreativ Wedding, check out this lavish yet laid-back Tuscan wedding at Villa Passerini!