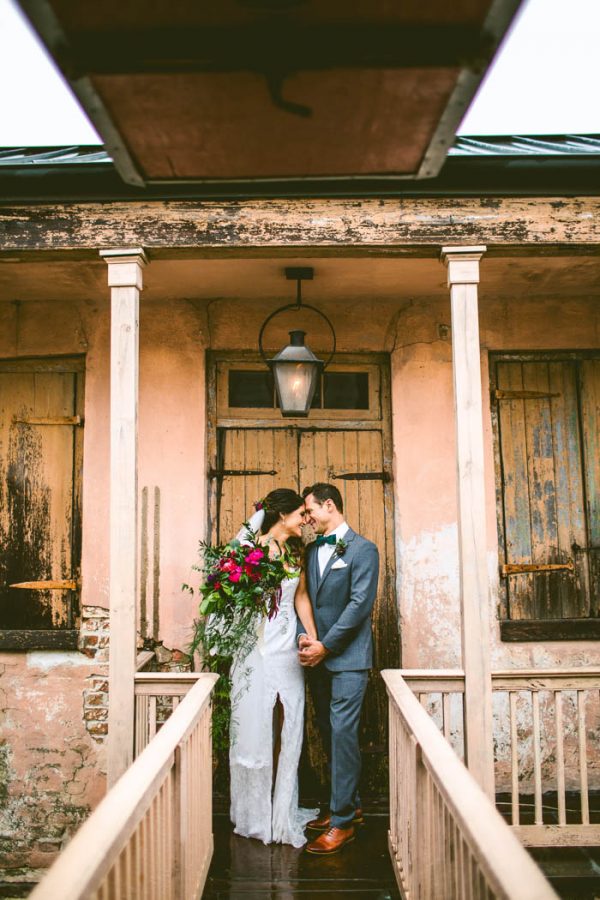 When you choose New Orleans for your destination wedding, you know it's going to be an outrageous party! Jessie and Phill's wedding at Race & Religious was no exception. They started their day with an intimate ceremony in the Pharmacy Museum then danced their way through the streets in an epic second line led by Kinfolk Brass Band to one of the city's most famous reception venues. The bride looked gorgeous in a lace dress from When Freddie Met Lilly, and added a whimsical flare with diamond and pearl anklets made by JoannaReedBridal. It's hard to put into words the pure magic of this NoLa wedding, so enjoy these incredible photos by Carolyn Scott Photography, who managed to capture every moment so beautifully!
The Couple:
Jessie and Phill
The Wedding:
Pharmacy Museum and Race & Religious, New Orleans, Louisiana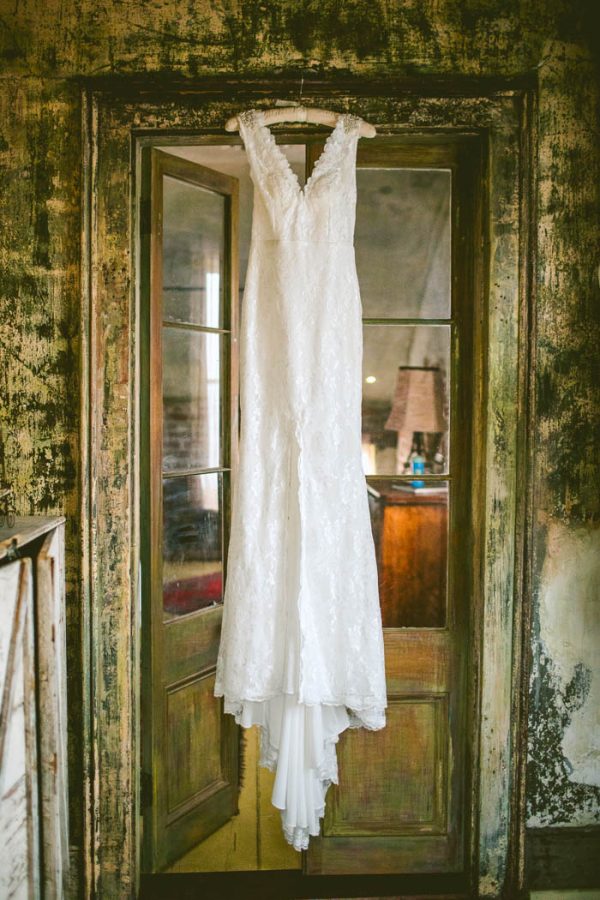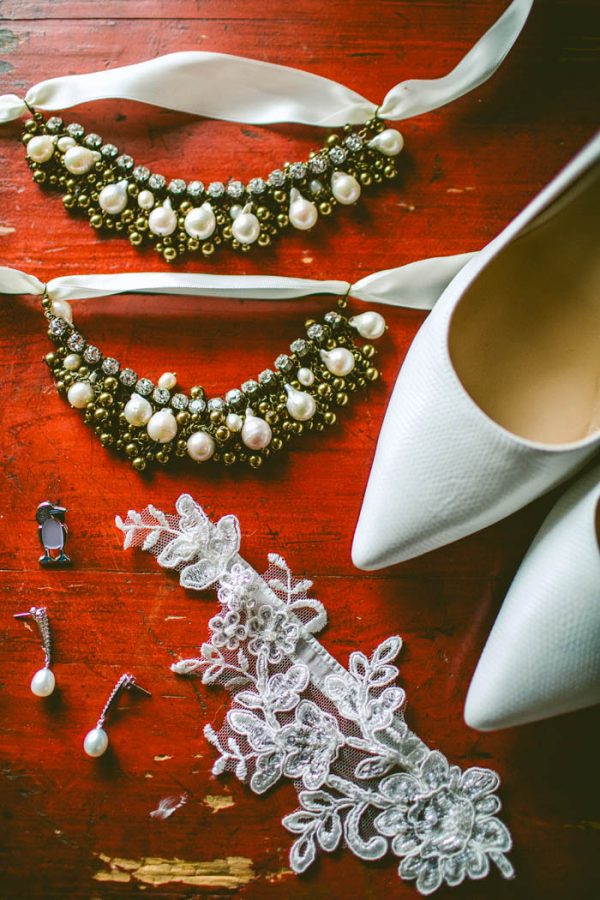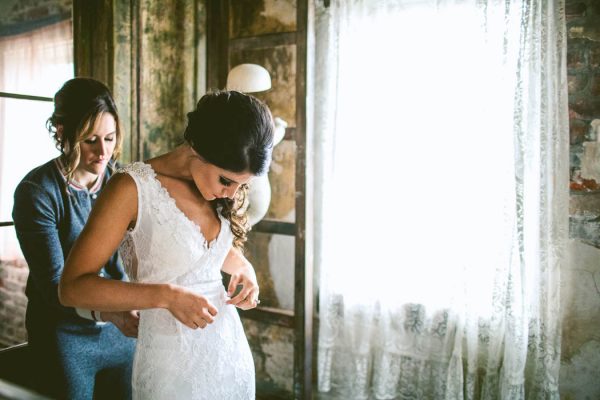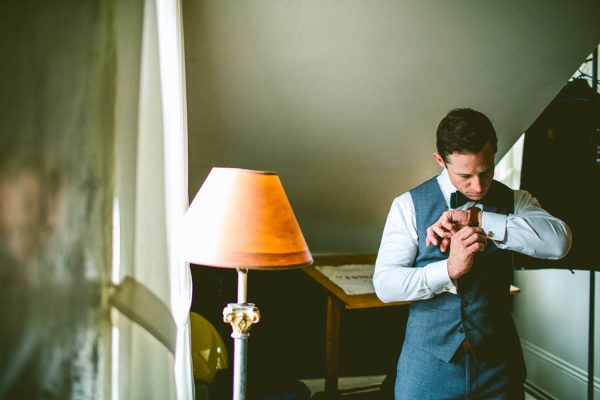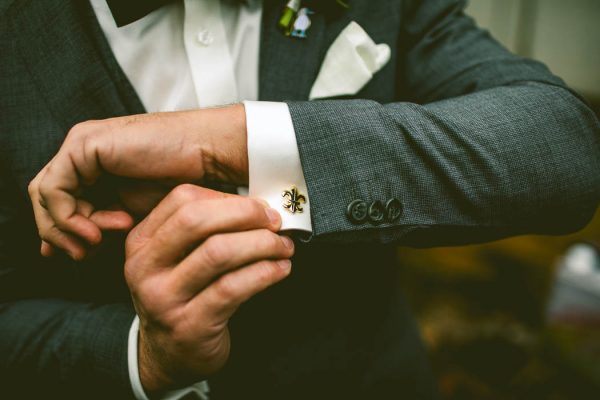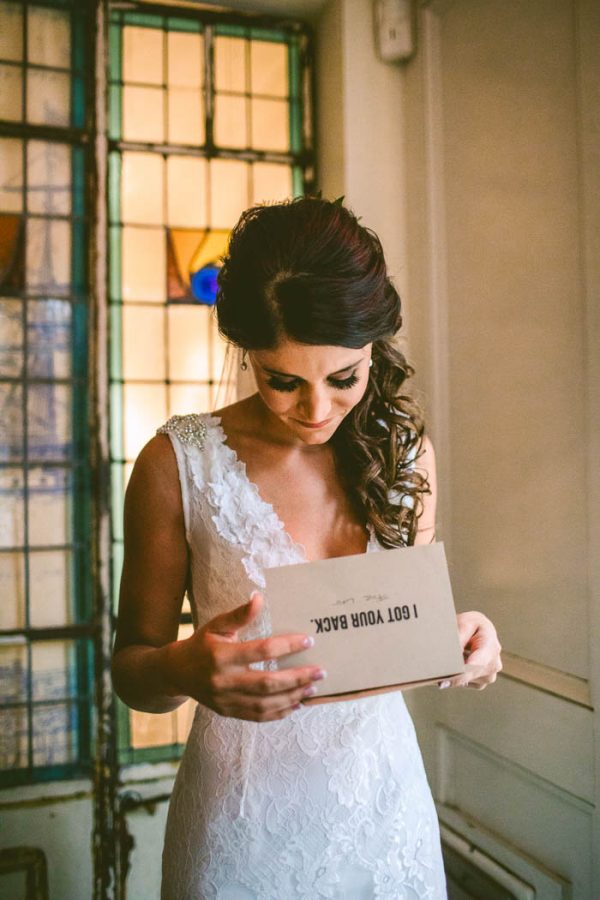 We chose the Pharmacy Museum for the ceremony because I'm a huge nerd and thought it would be absolutely the coolest venue to get married in! I don't think we really need to explain why we chose Race & Religious for the reception. It completely speaks for itself. It's weird and a bit magical and breathtakingly beautiful. We also loved that we could rent it for a few days and we never had to kick everyone out at the end of the night. A lot of our guests slept over and we danced on till about 4 AM.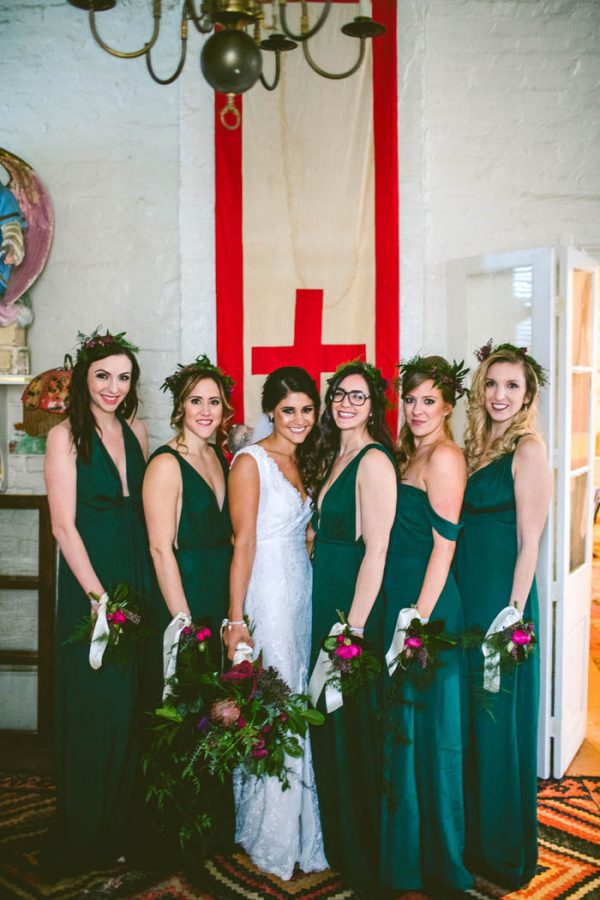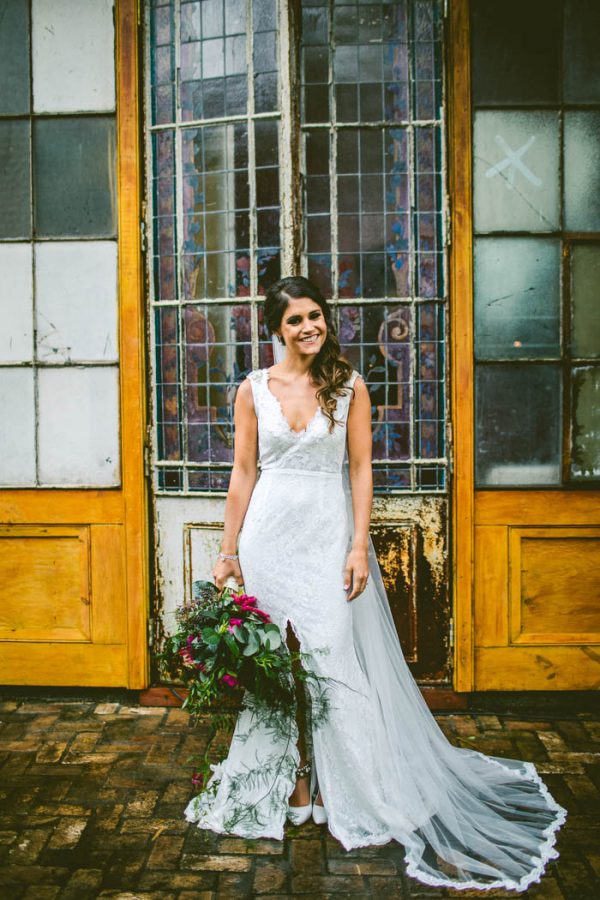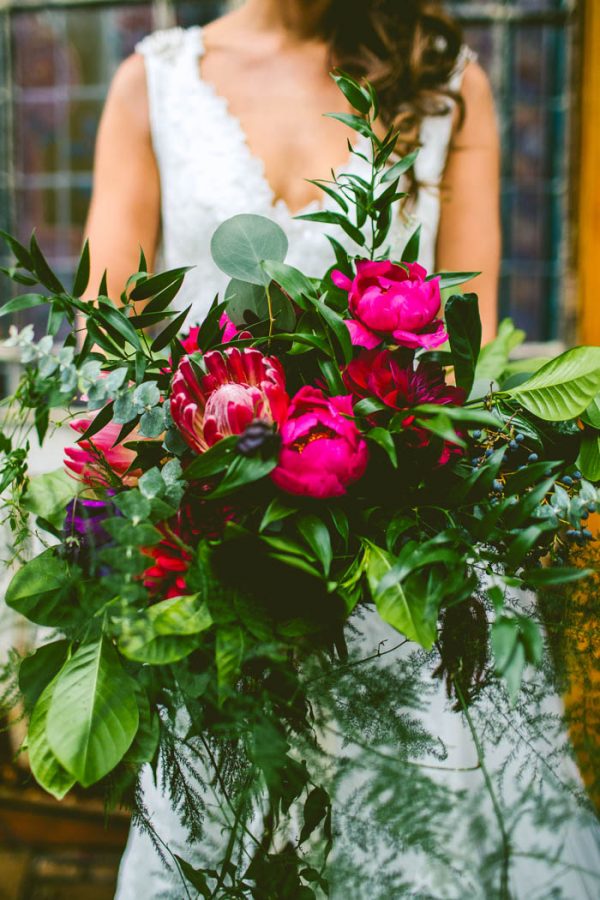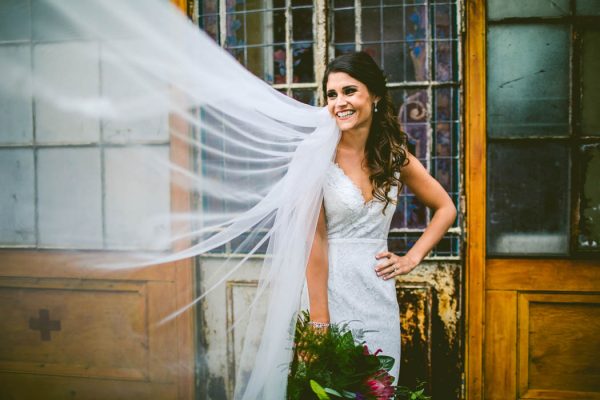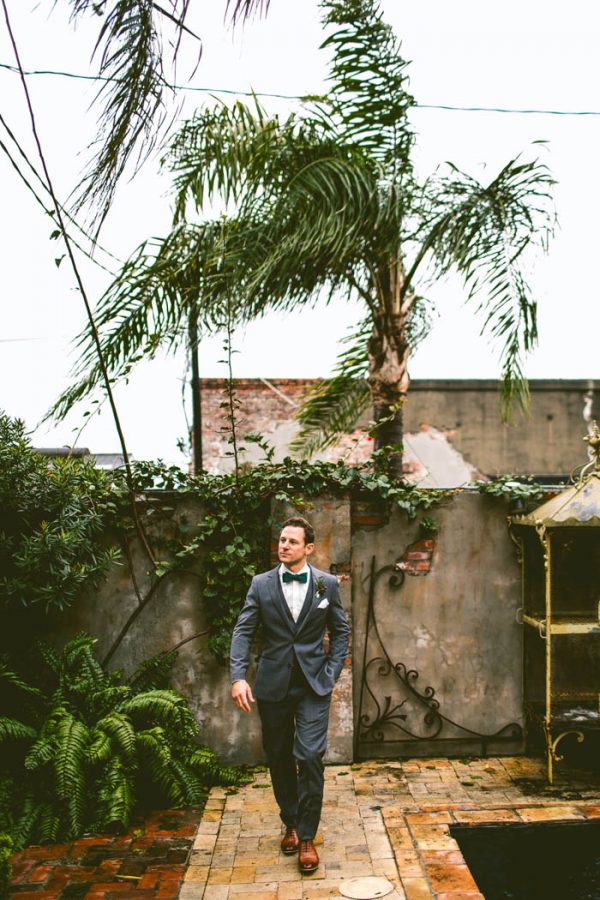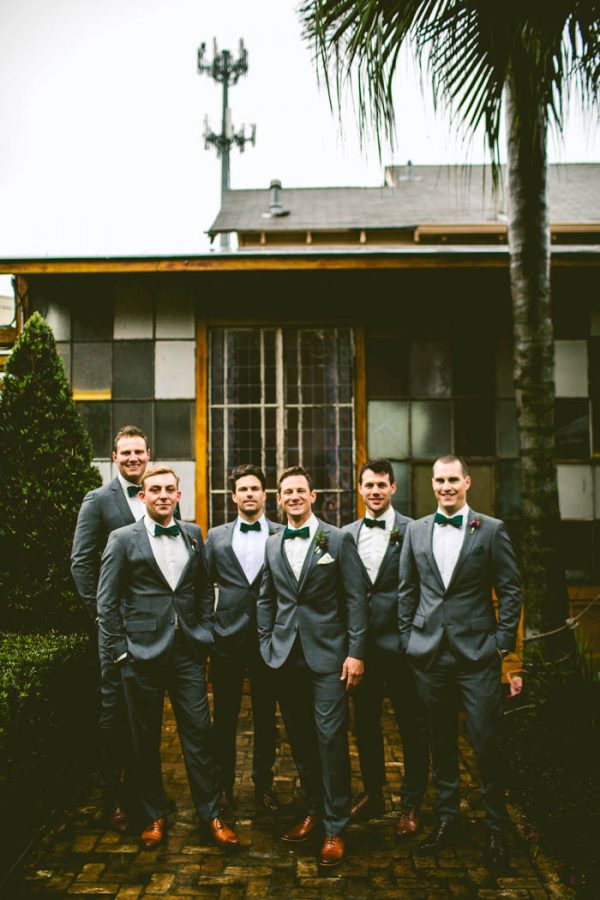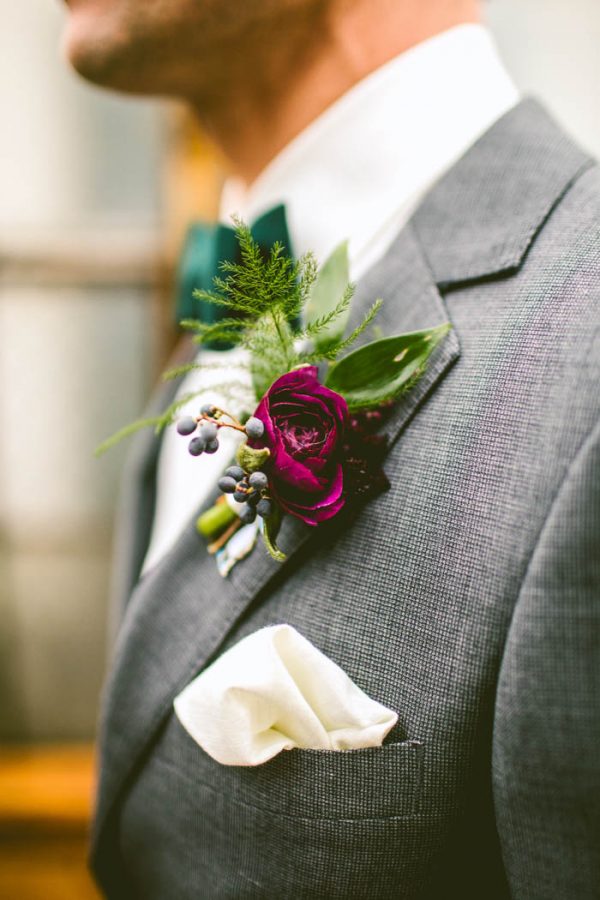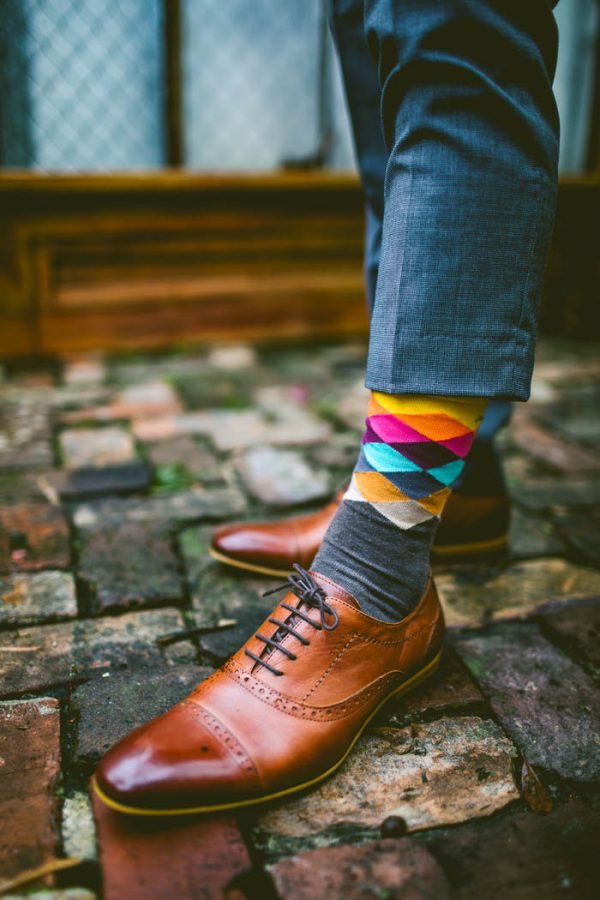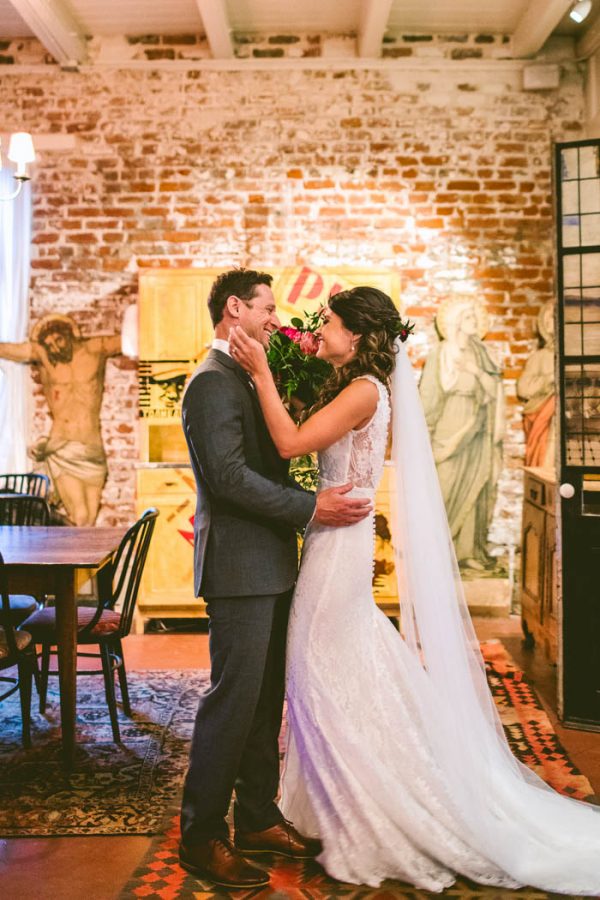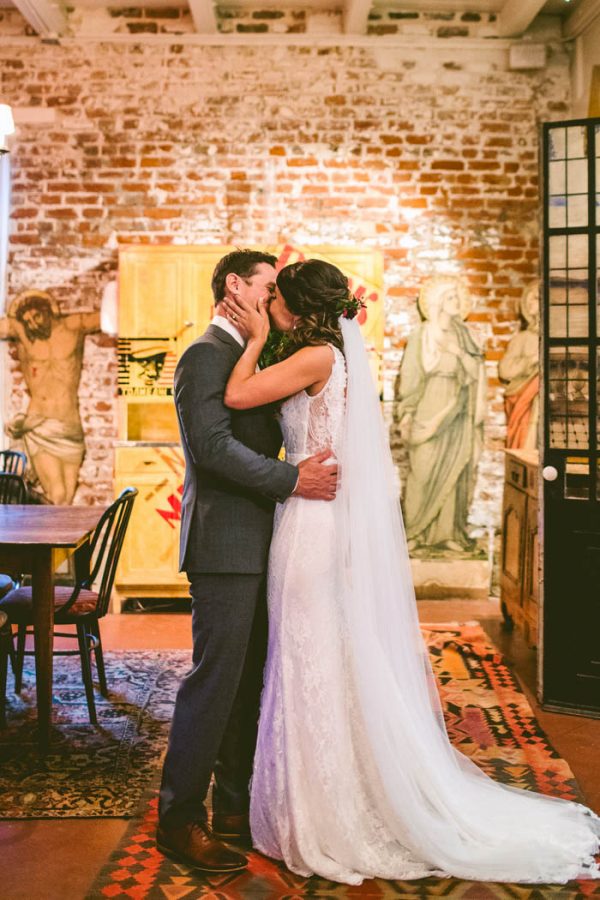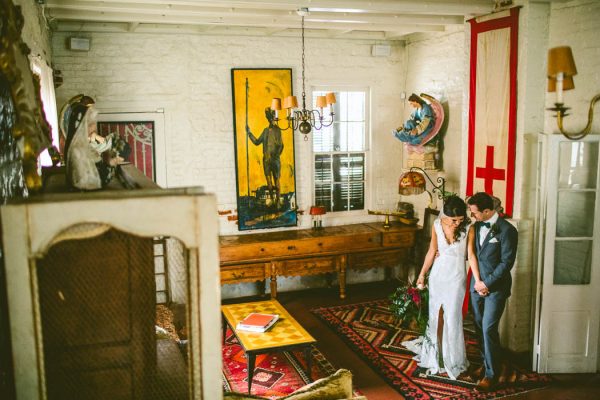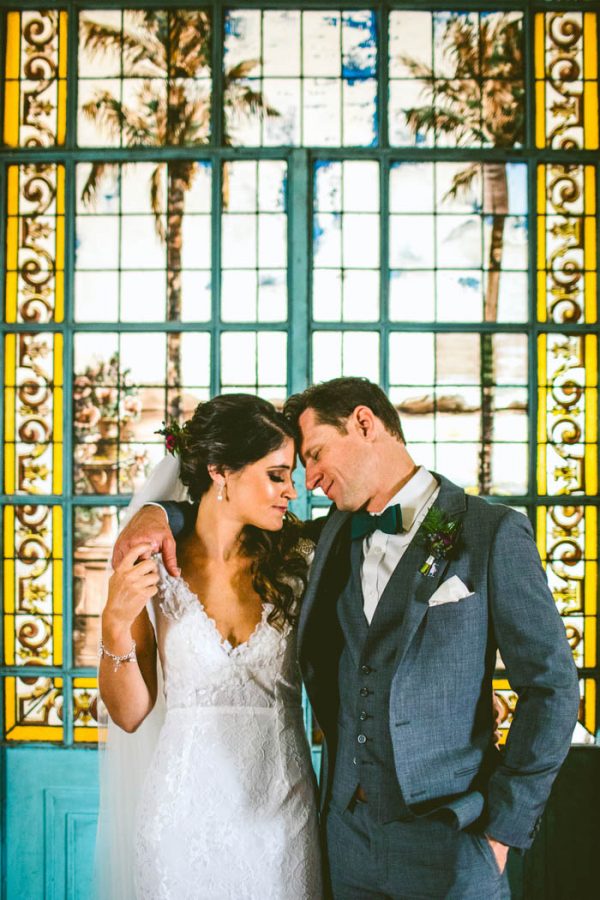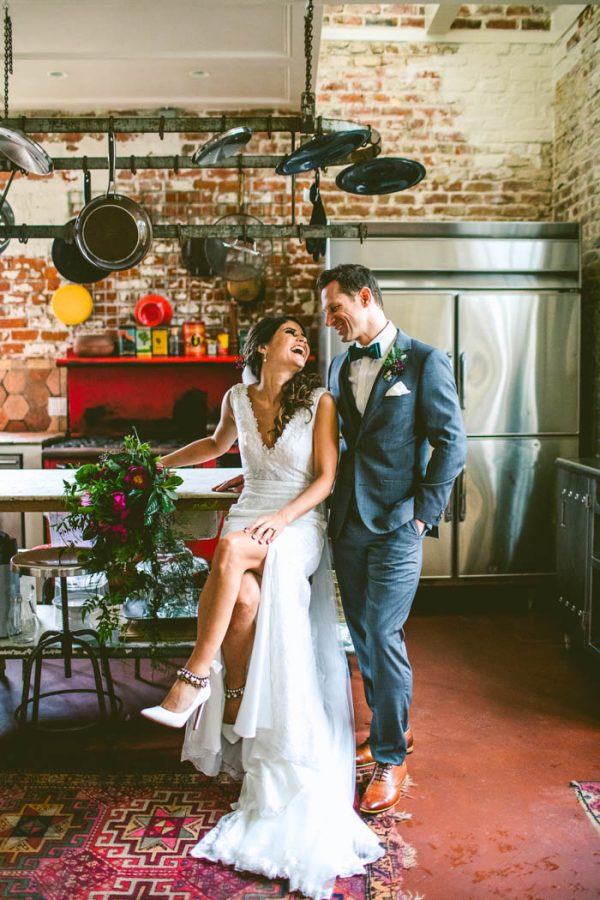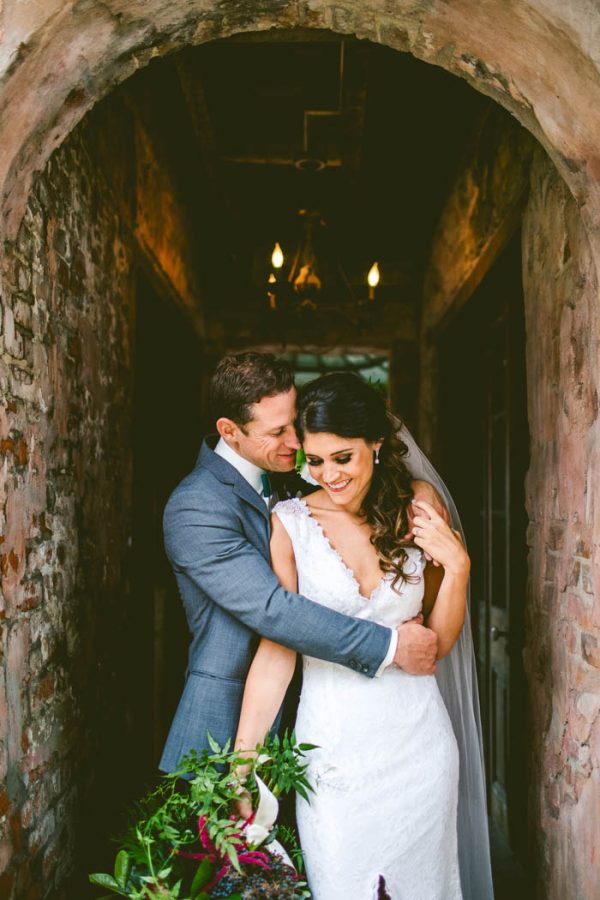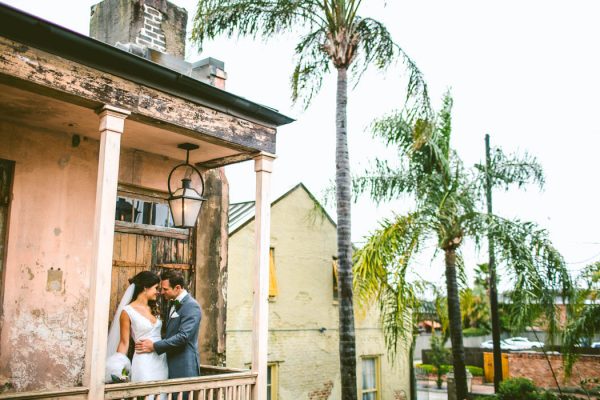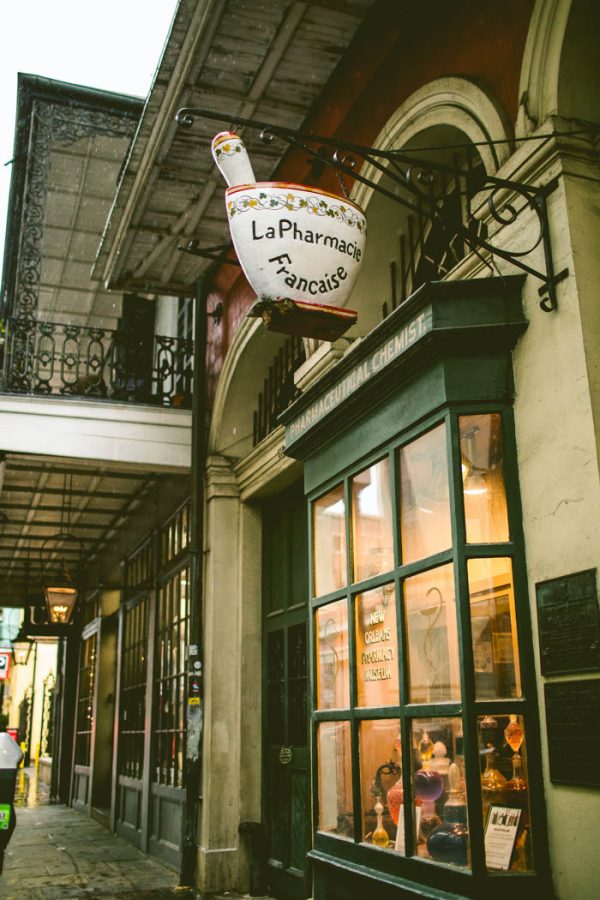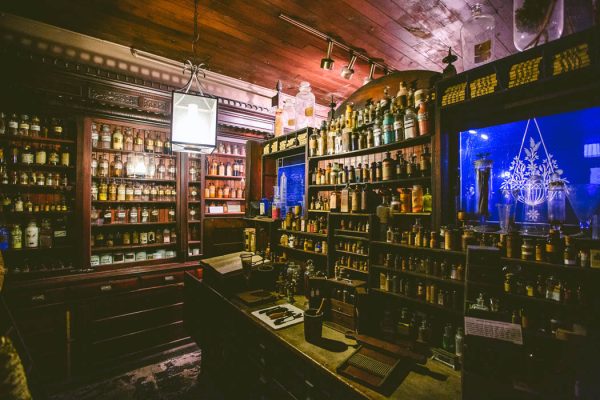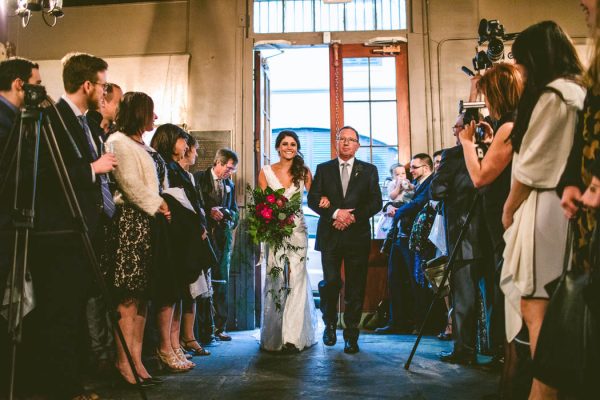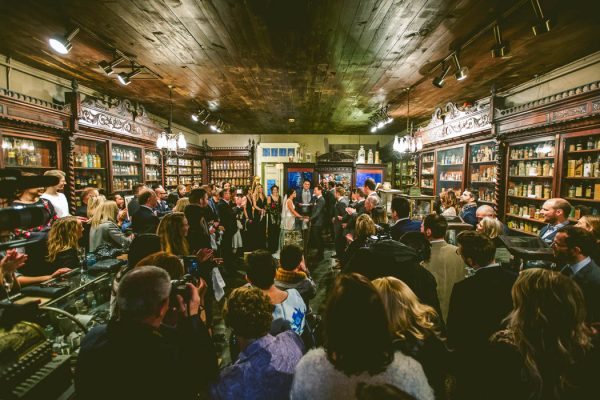 Because Phill's mum is Spanish and some of his Spanish relatives had come over for the wedding, we decided to read a poem by Pablo Neruda during the ceremony, saying each line in both Spanish and English. It was a poem I had given Phill when we were first dating and it really meant a lot to us. We also wrote our own vows, which was really important to us. Having the ceremony inside the museum because of the rain really made everything incredibly intimate and in retrospect. I wouldn't have changed a thing.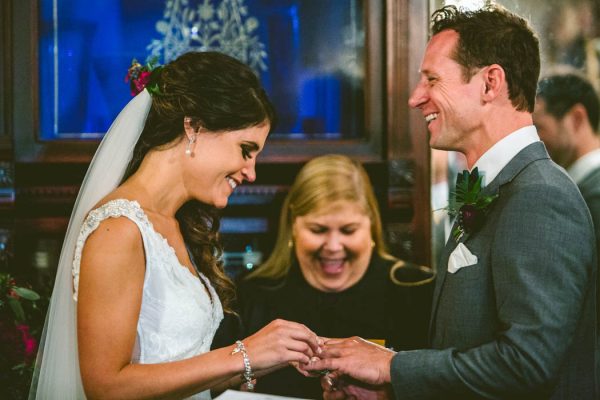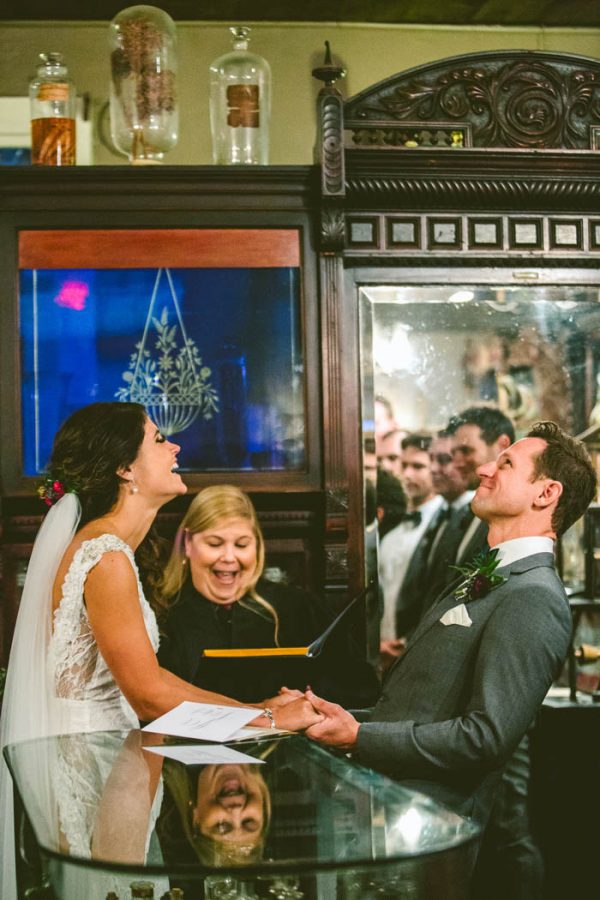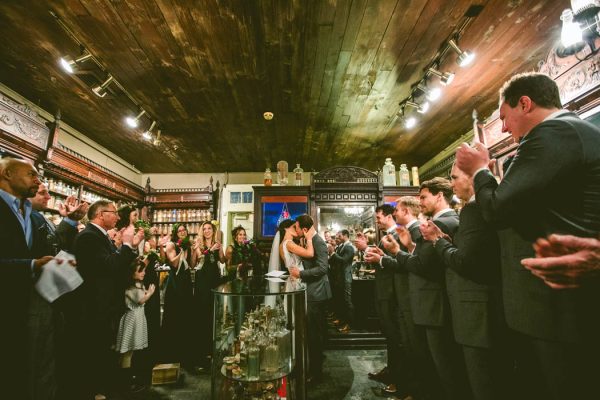 I made our reception and ceremony signs with chalk markers on perspex which was actually really easy. We also made all of our programs on white handkerchiefs so that our guests could wave them during the second line – these were just simple iron-on transfers. I also ended up making our umbrellas for the second line by just getting cheap clear umbrellas and glueing on a whole much of white/black trim!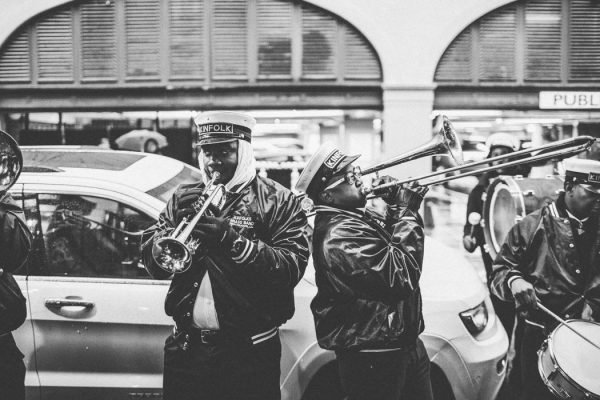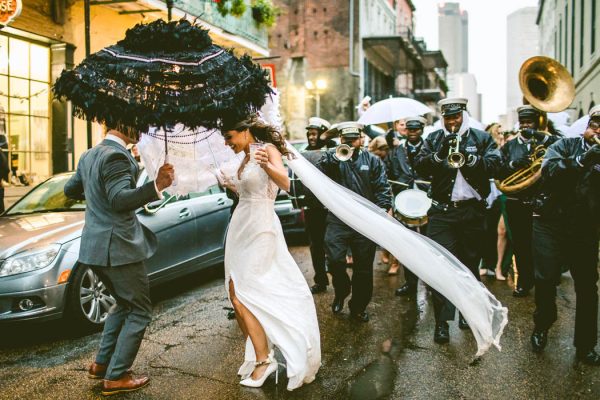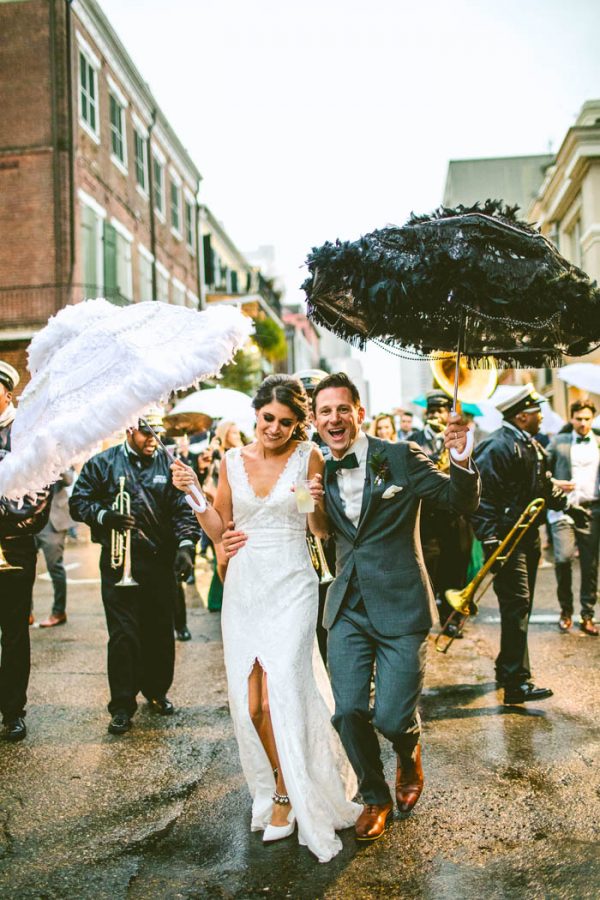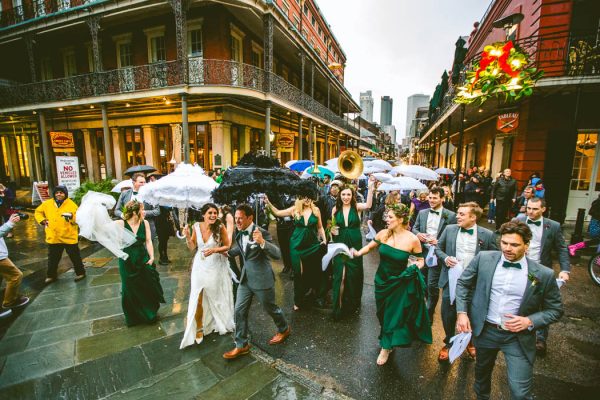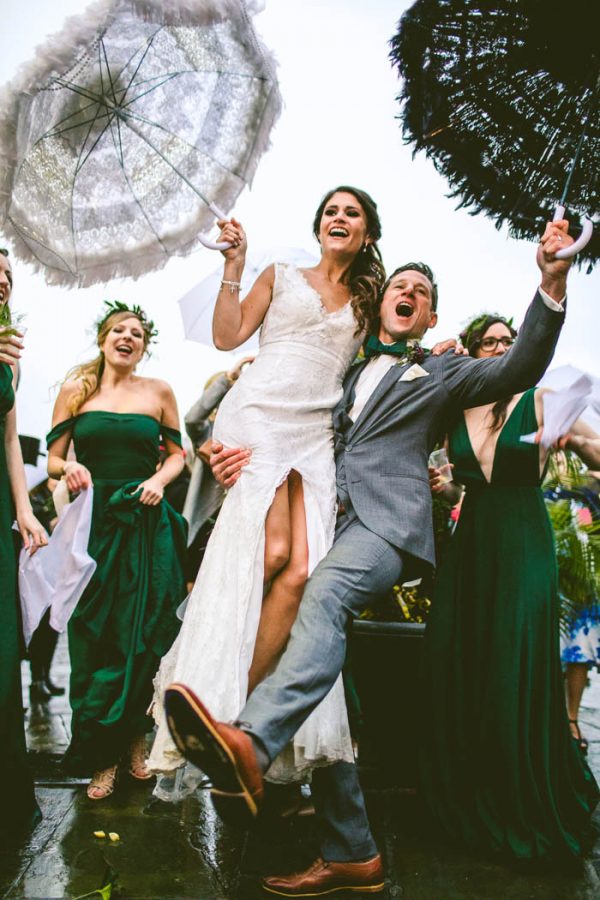 There is one gorgeous photo of our wedding party walking down a side street after the second line that I am absolutely in love with. That picture is how I'll probably always remember our wedding day. Just chaos that came together and turned out beautifully. Everyone smiling and our hearts just so full.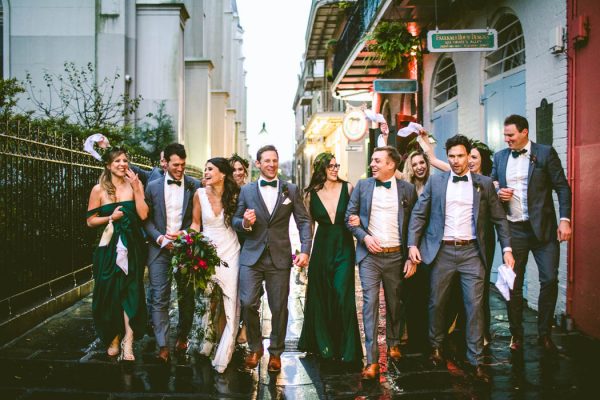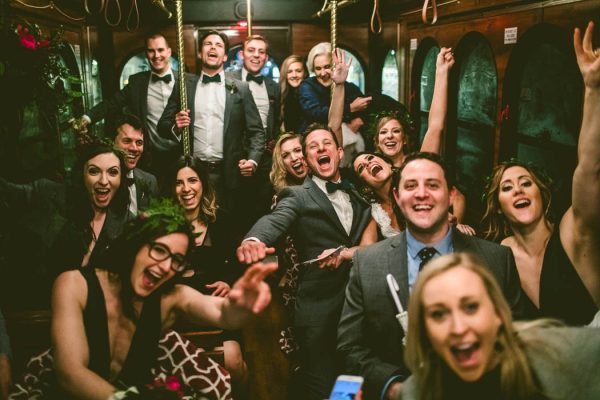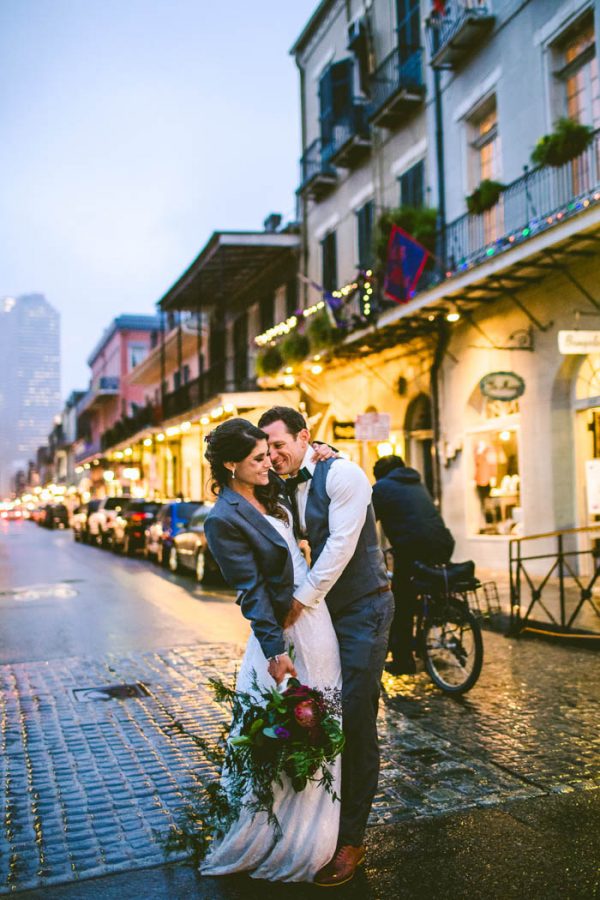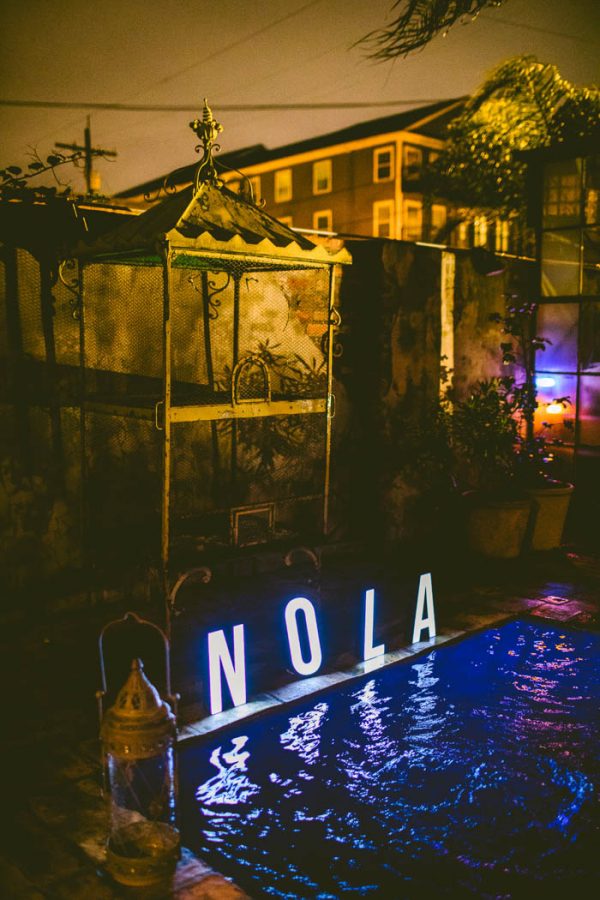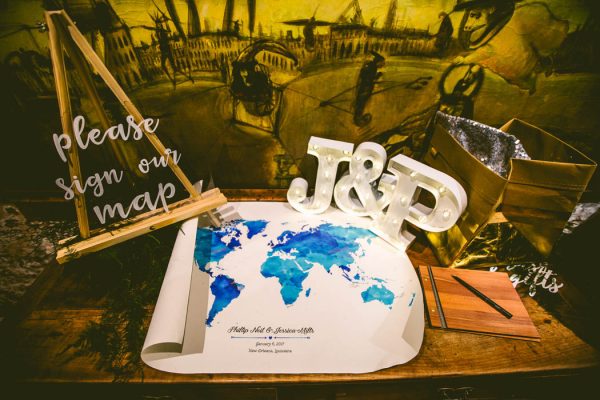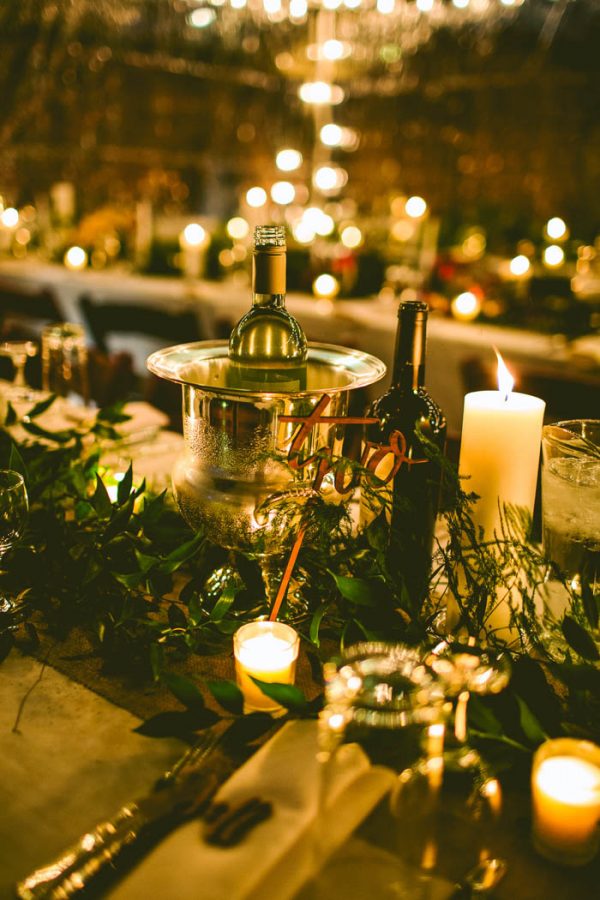 We gave out little test tubes filled with different sorts of loose leaf tea. The reasoning was to tie in with the 'pharmacy museum' thing, and I mean, who doesn't love tea?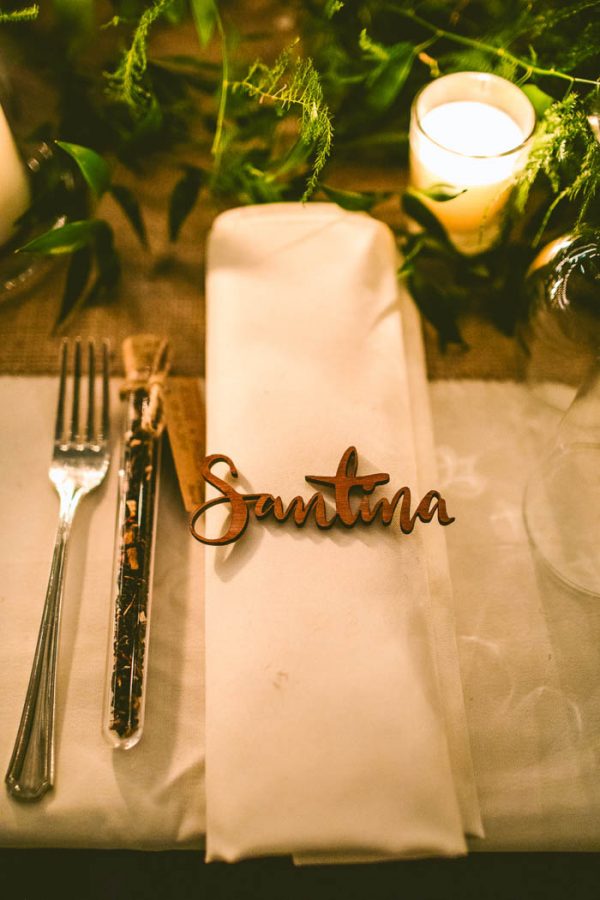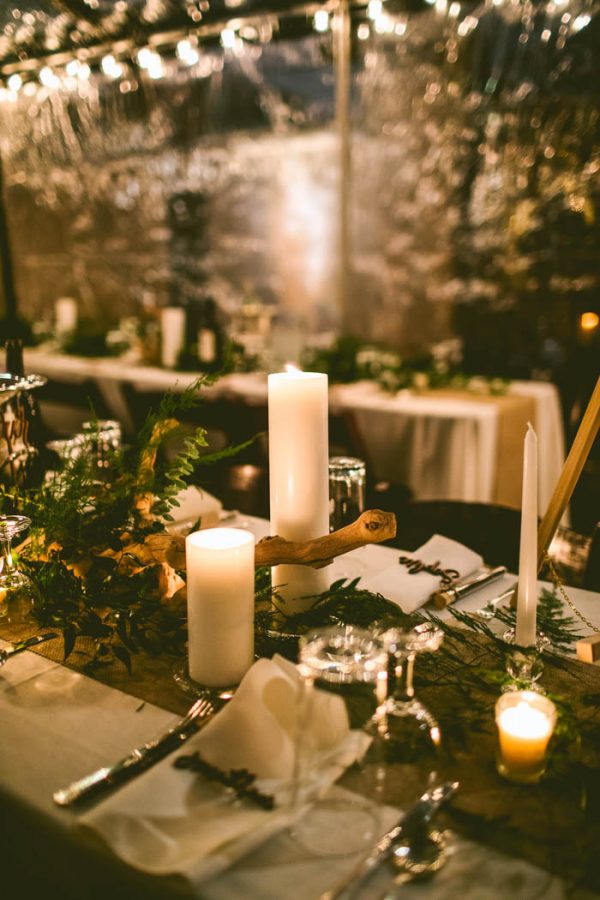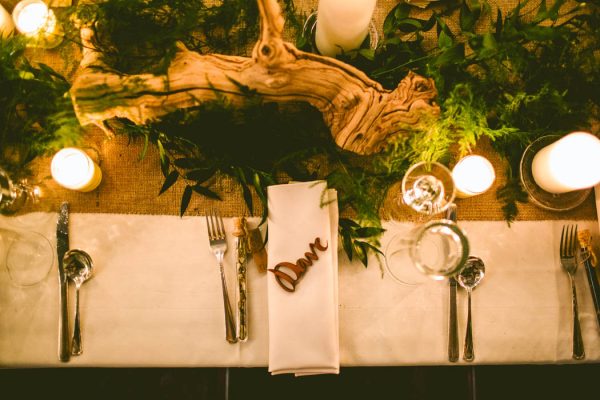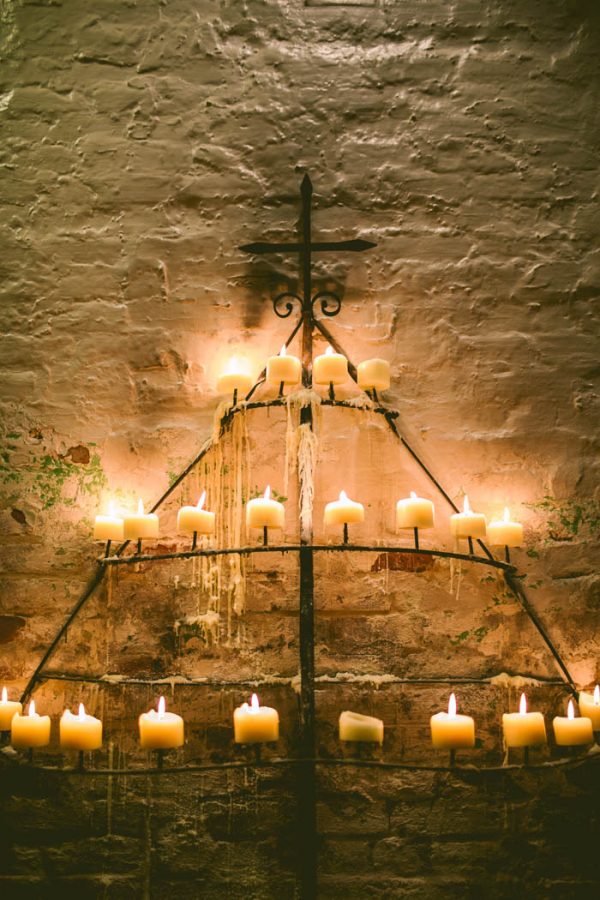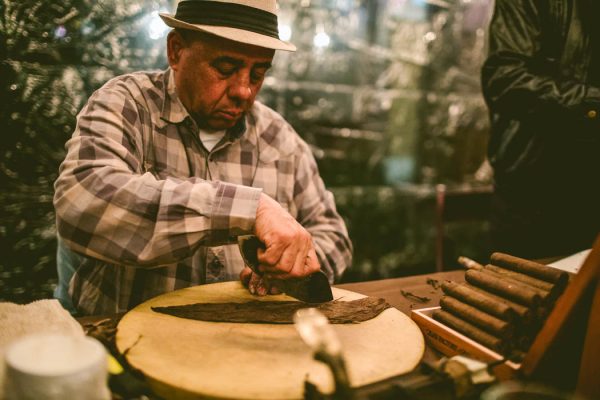 We picked awesome caterers and just let them guide most of it. The food was DELICIOUS! The only big thing we did was instead of a cake we had wheels of cheese :) Then it was wonderful because the night after the wedding, we had everyone over to our condo and had a huge wine and cheese party with all the leftovers!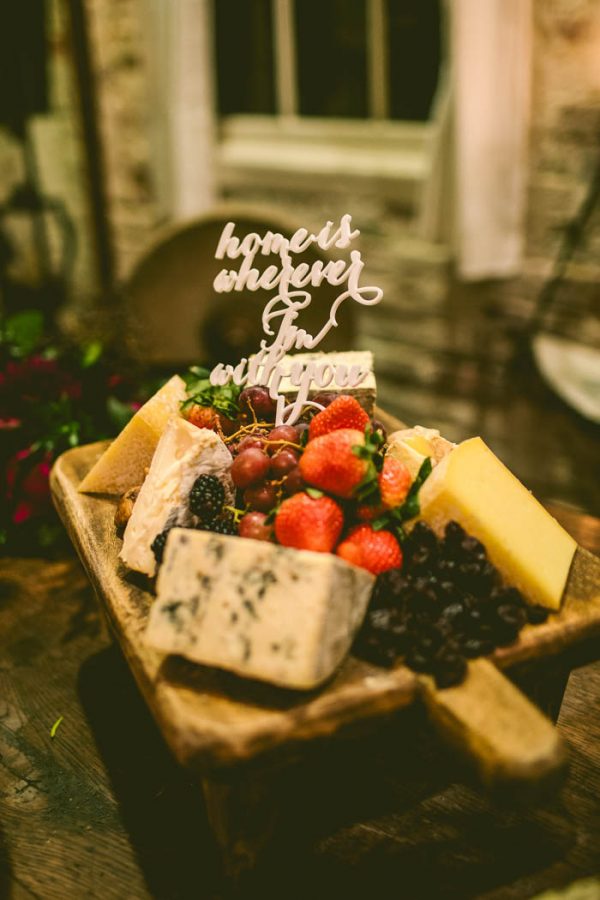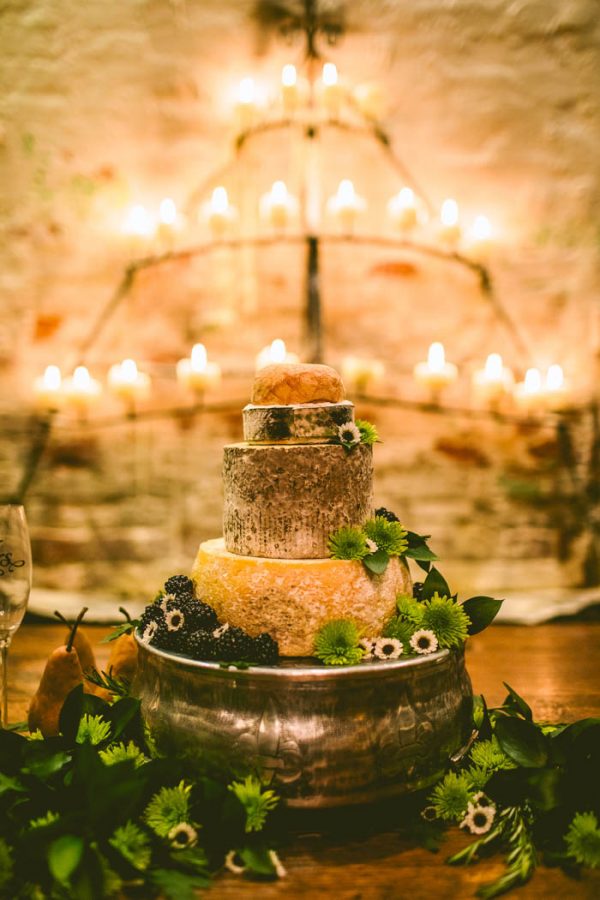 Processional – "Here Comes the Sun" by The Beatles (played on Harp)
First dance – "Your Song" by Ellie Goulding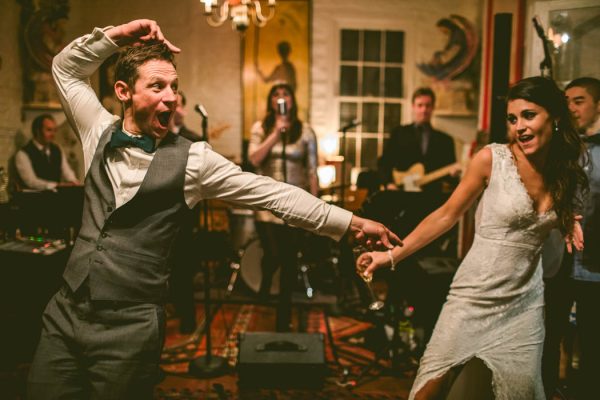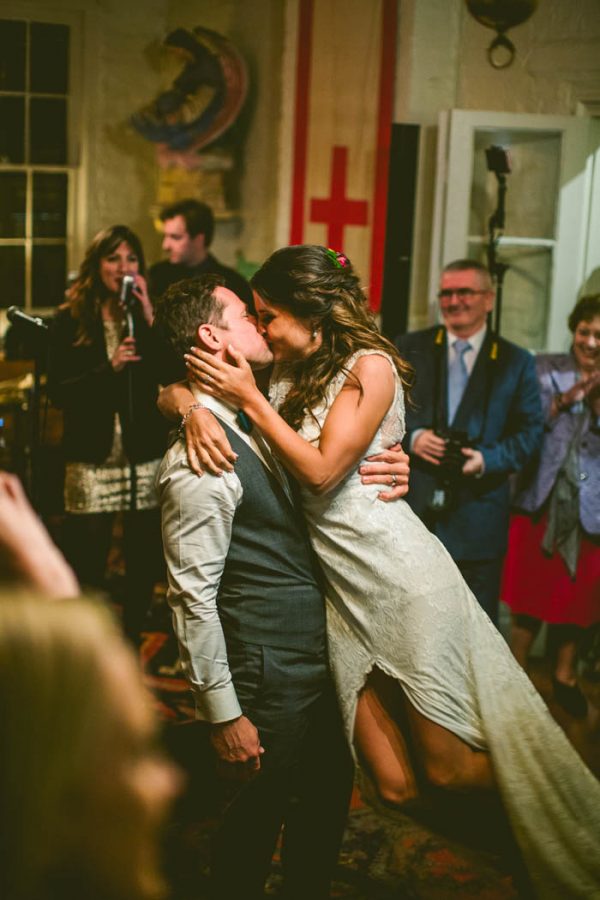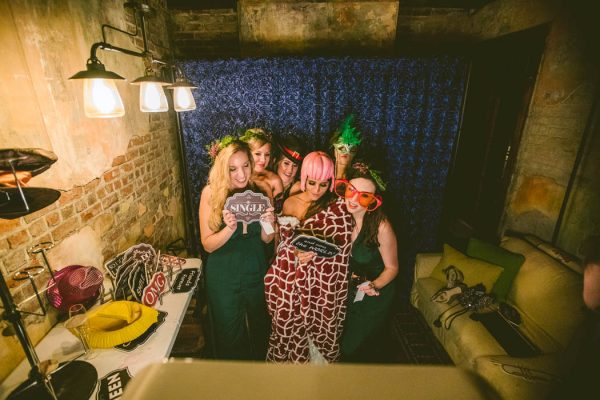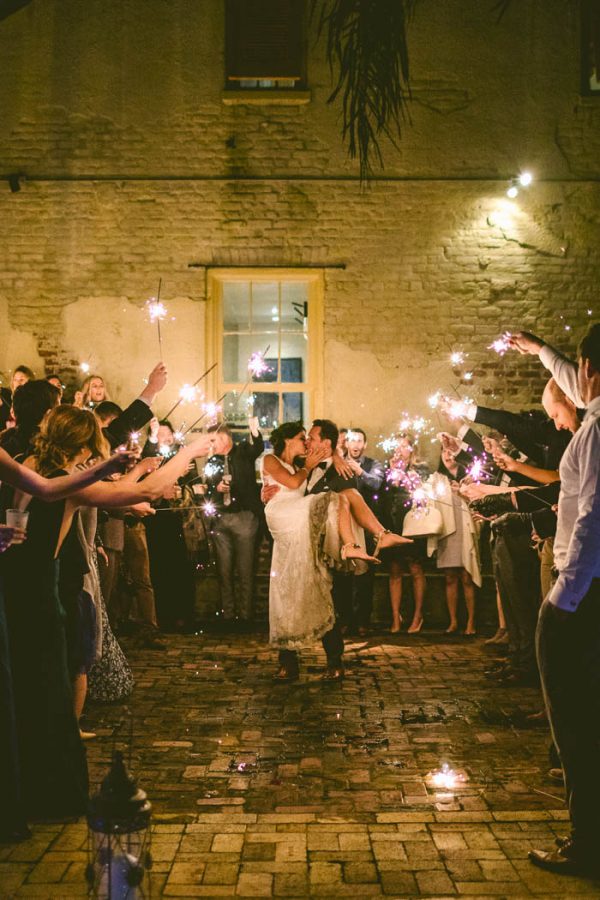 Congratulations to Jessie and Phill, and a huge thanks to Carolyn Scott Photography for sharing these fabulous wedding photos with Junebug! Want to see a slightly different (but still amazing) side of the New Orleans wedding scene? Check out this Marigny Opera House wedding, which beautifully honors the couple's New Orleans neighborhood!