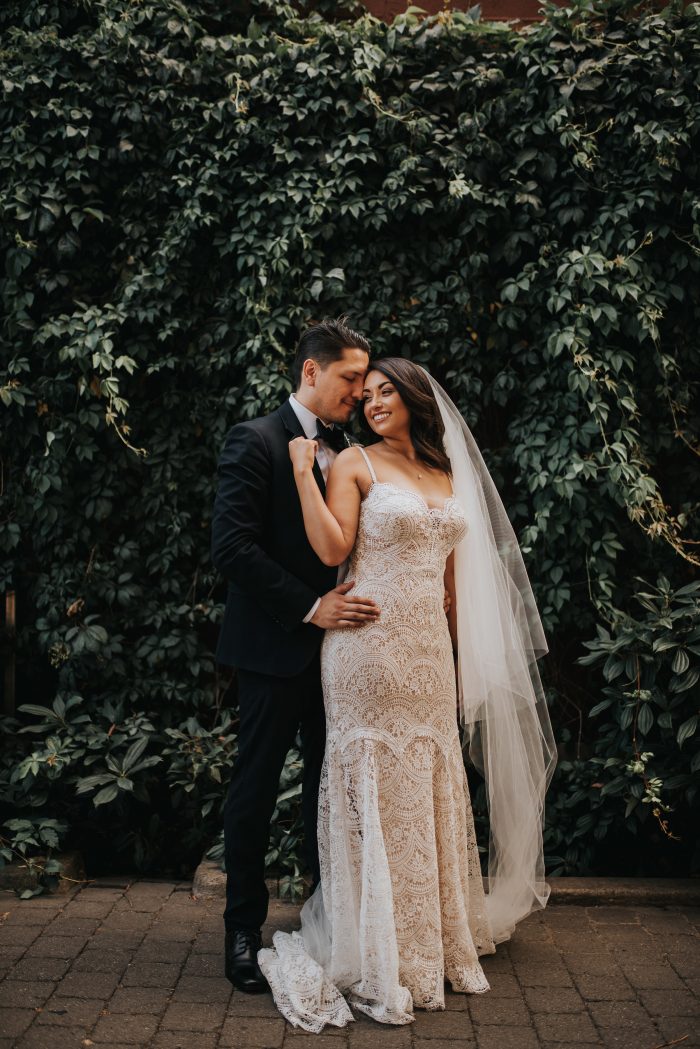 Melina and Justin's downtown Portland wedding completely transformed Urban Studio, a contemporary historic venue boasting industrial-inspired warehouse features, with an open floor plan, exposed beams, high ceilings, and oversized windows with the help of SueBlue Events. The modern venue was perfect for an airy neutral color palette of white, gold, and nude that echoed throughout the bridesmaids dresses, the underlying layers of the bride's Watters lace wedding dress, and DIY candleholders, centerpieces and greenery. The studio was the perfect setting for a celebration featuring great food, drink, and music but even more perfect for a memorable and incredibly personalized non-religious ceremony officiated by the bride's stepfather. Baylee Dennis Photography captured every moment with particular ease, having taken the couple's engagement photos, while Jessica Heron Images created an incredible video of this dreamy day.
The Couple:
Melina and Justin
The Wedding:
Urban Studio, Portland, Oregon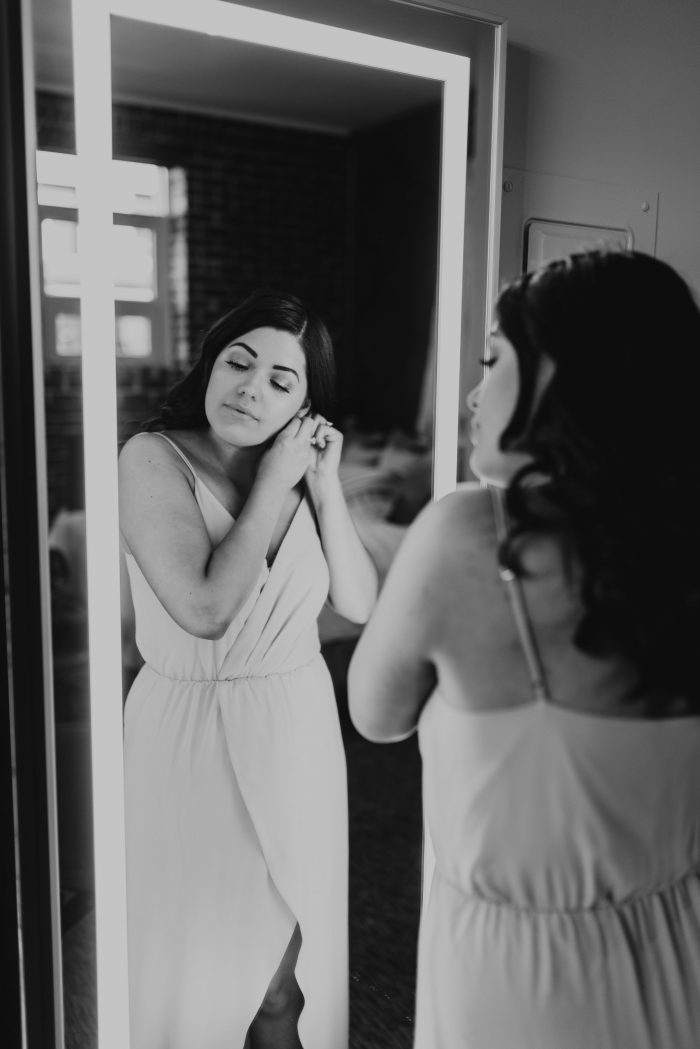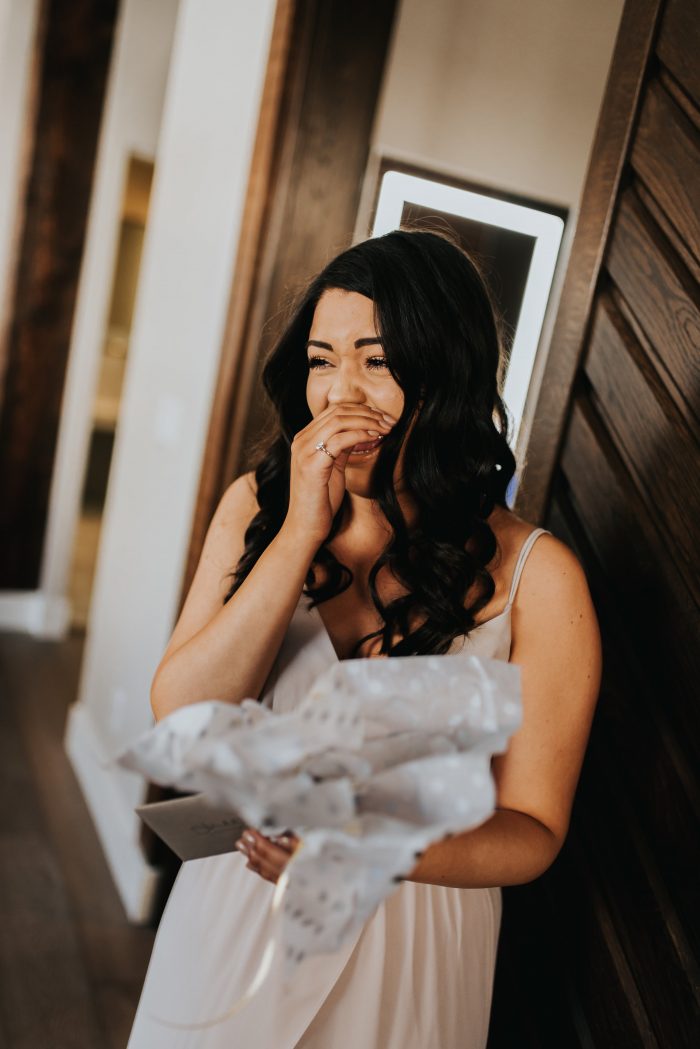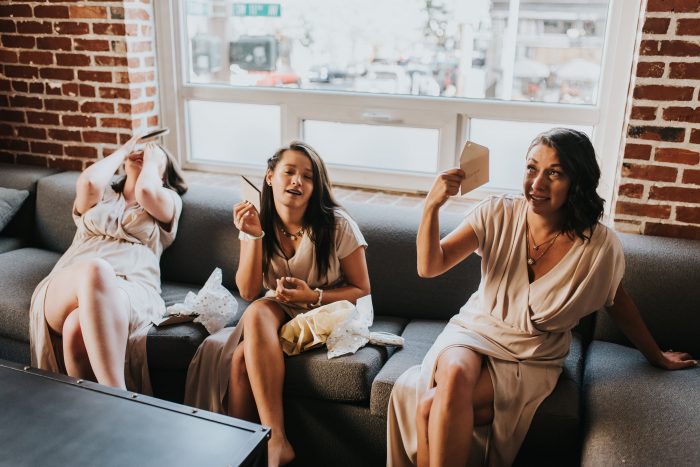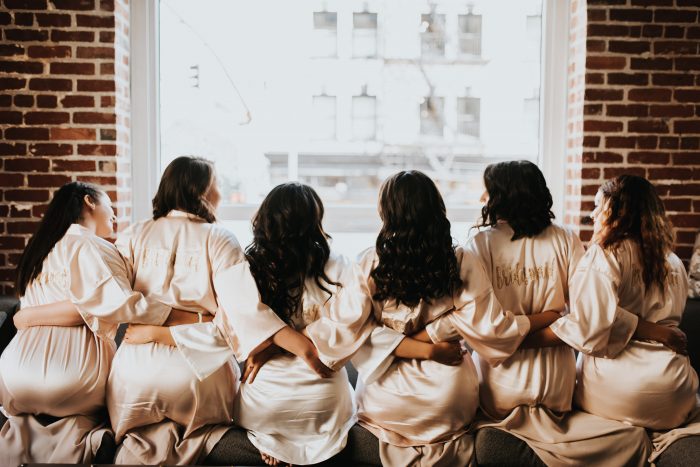 Our wedding colors were white, gold and nude. It actually wasn't until after I had found my wedding shoes and bridesmaids dresses that I realized what our wedding colors would be. My dress has layers of nude and gold linings with a lace layer over the top of the entire dress. I happened to find my shoes andlater realized they matched perfectly with the gold layer of my dress. We then found nude color bridesmaids dresses that complimented my dress so well. When I saw how neutral but classy those colors looked together, I knew I wanted to make those our wedding colors.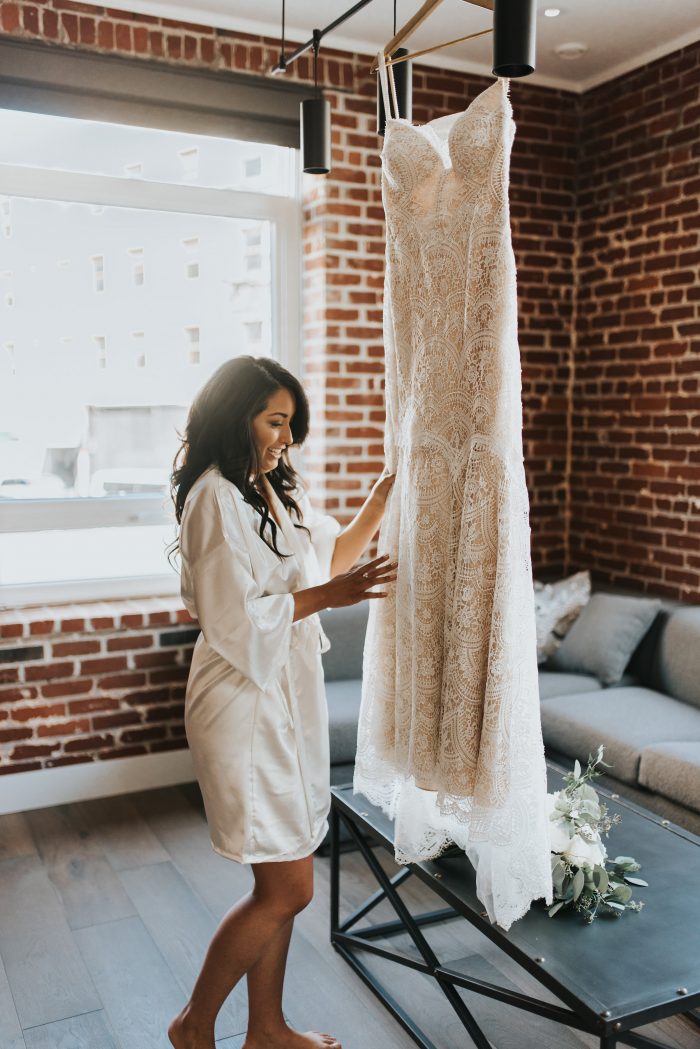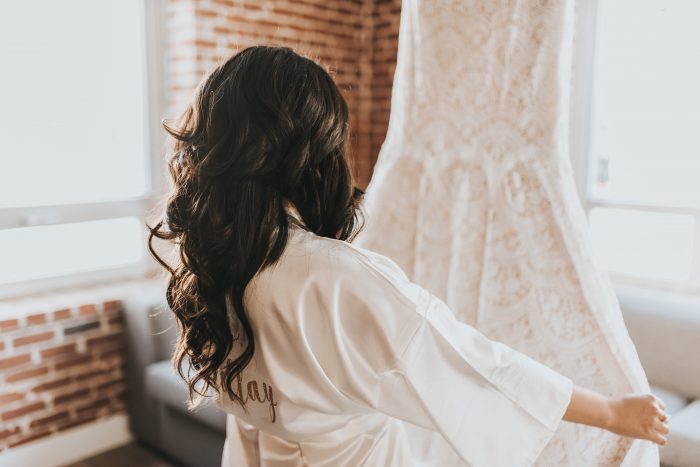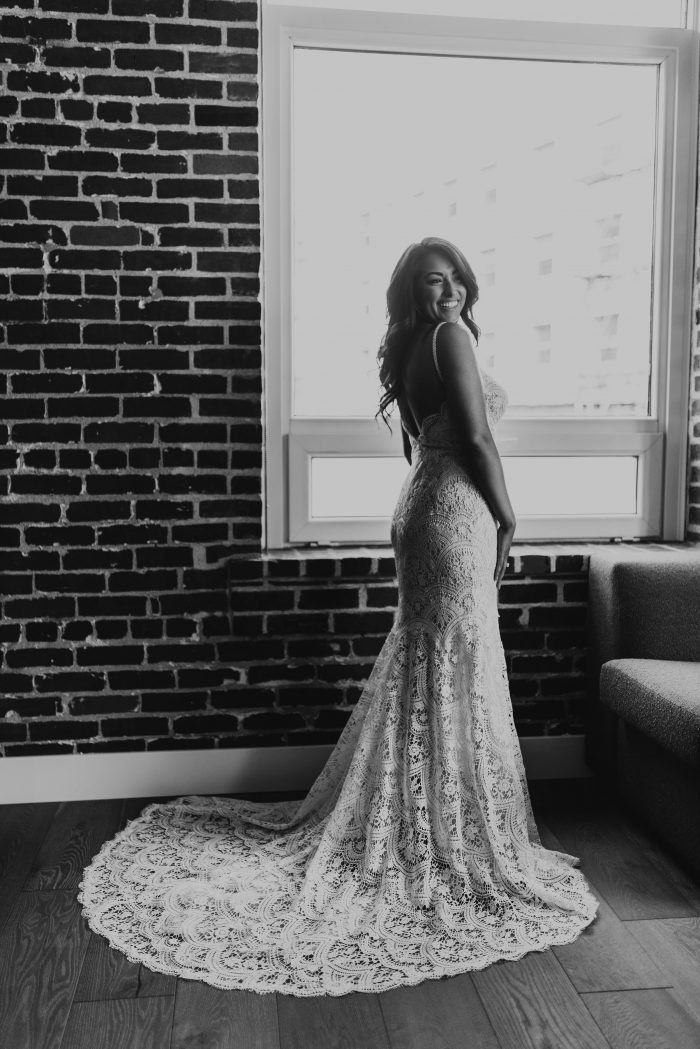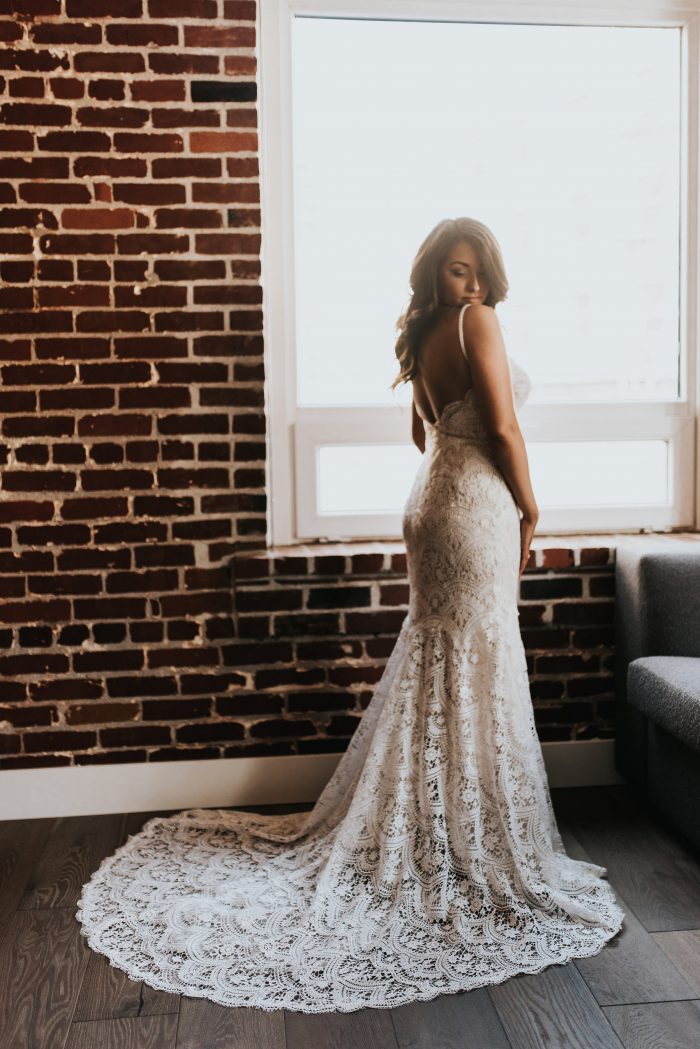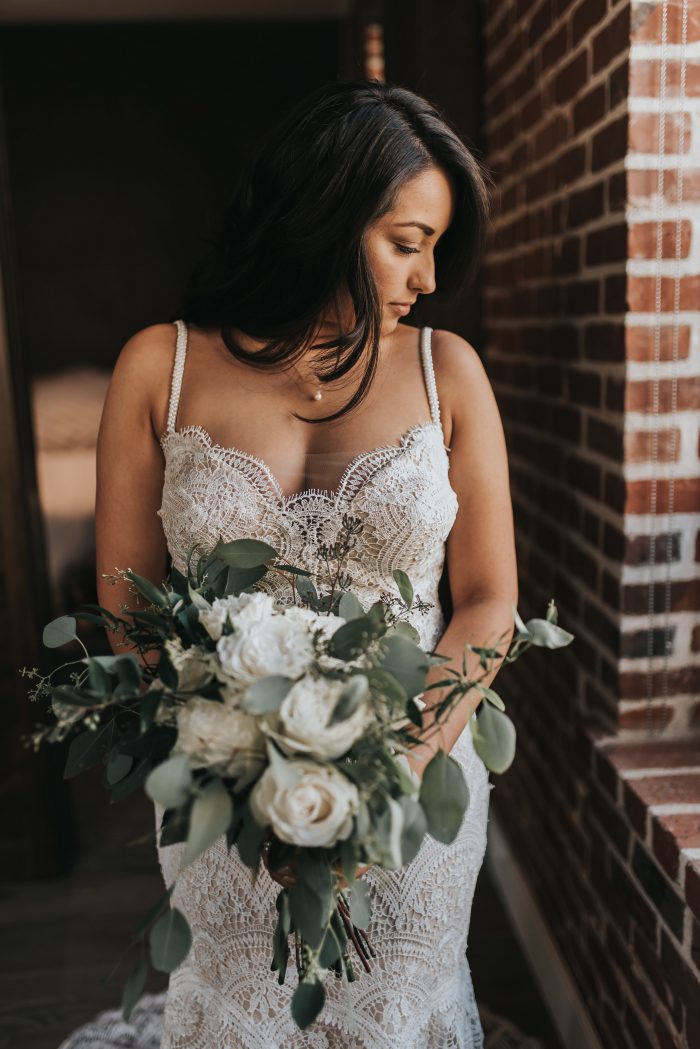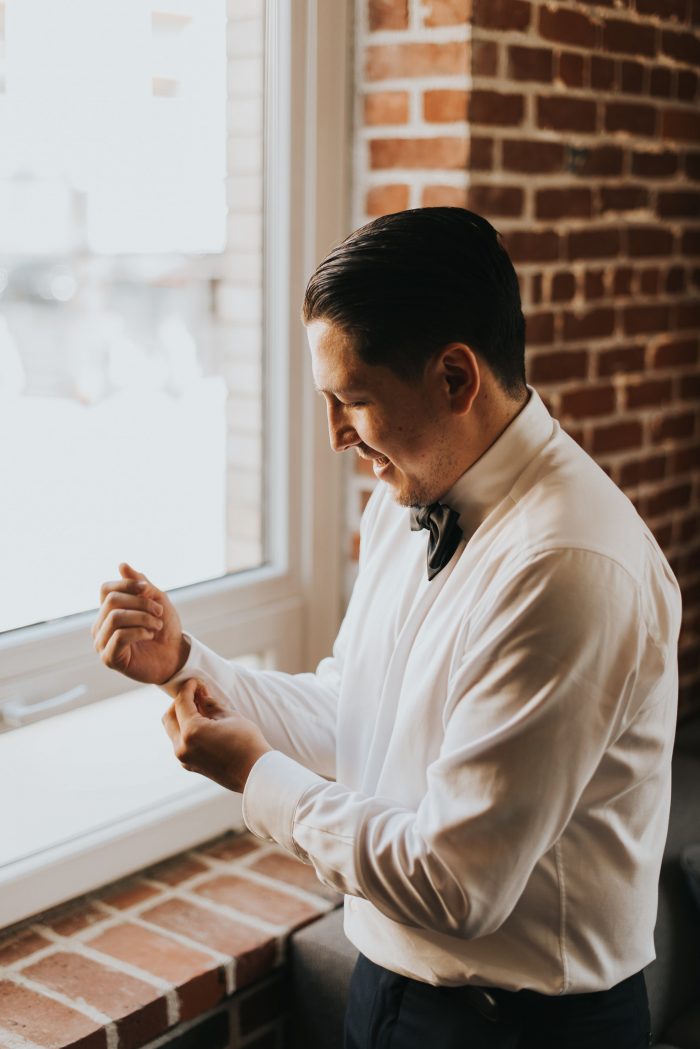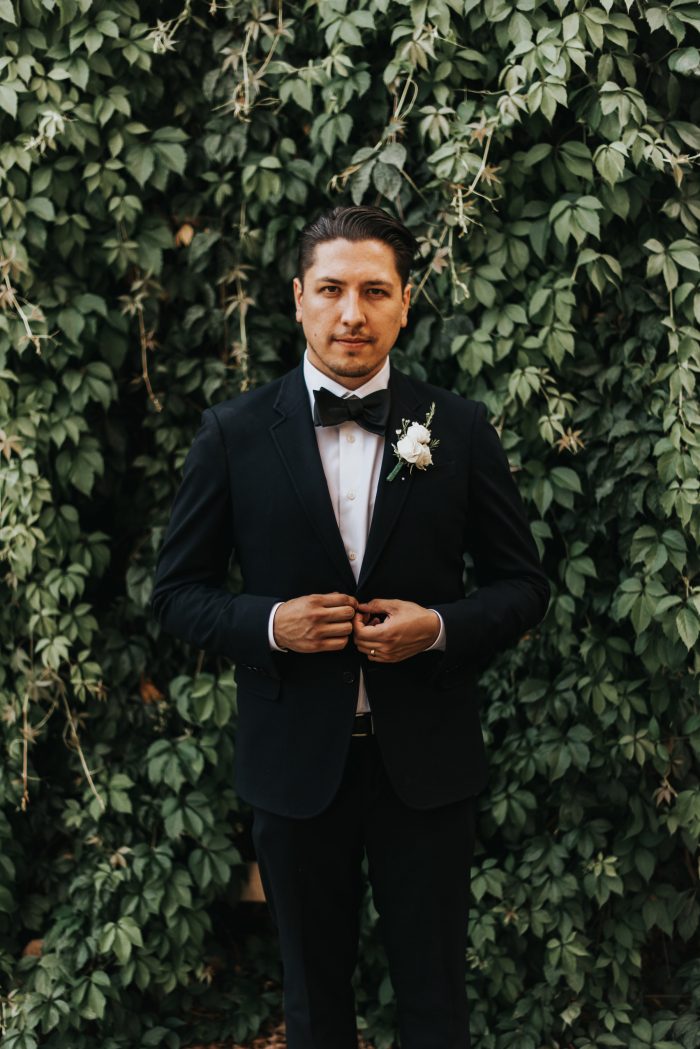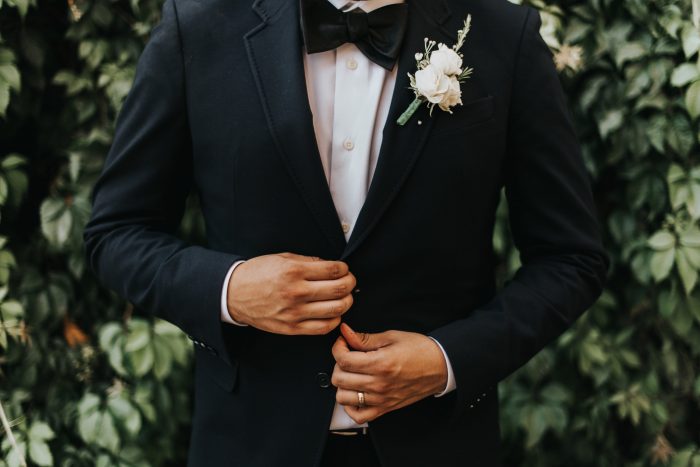 We wanted a day that not only we would remember but that our guests would remember too. Great food, drink and music was a top priority but to have all the people we love the most in one room celebrating our love with us was something we were so grateful for. We also wanted all our hard work to be worth it!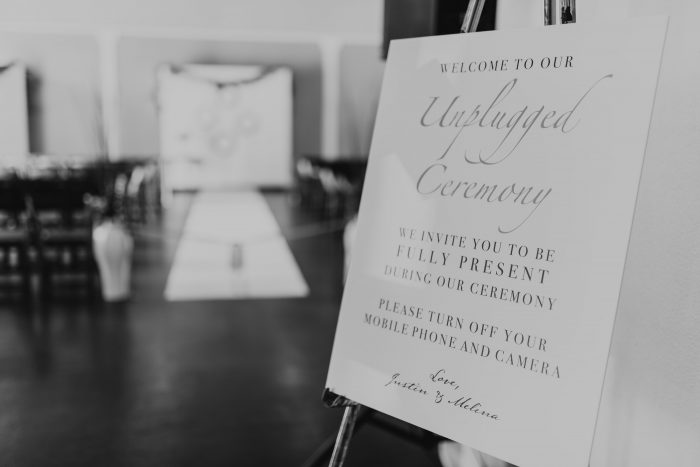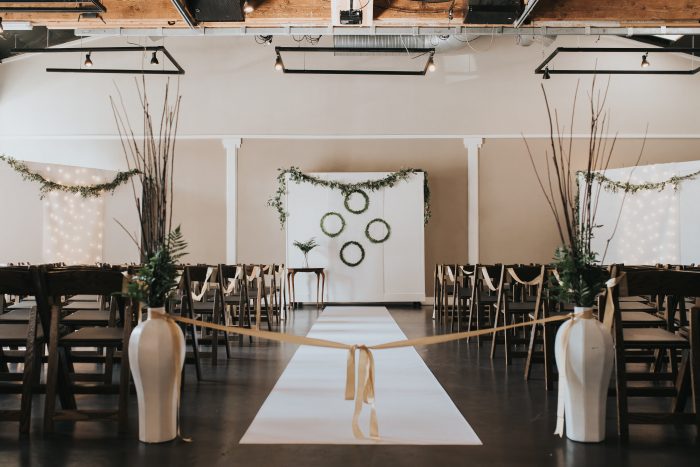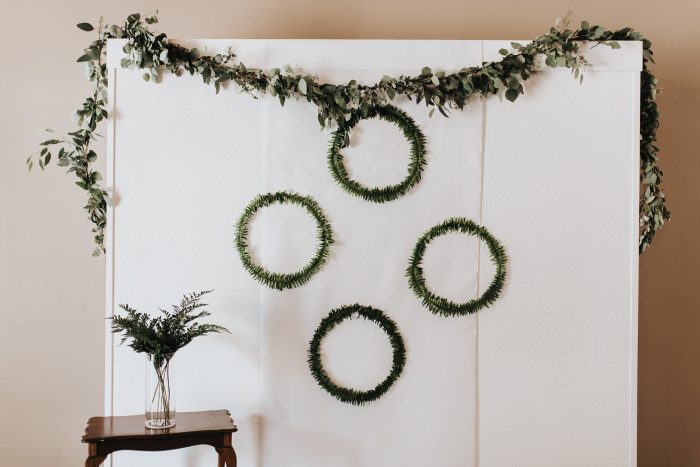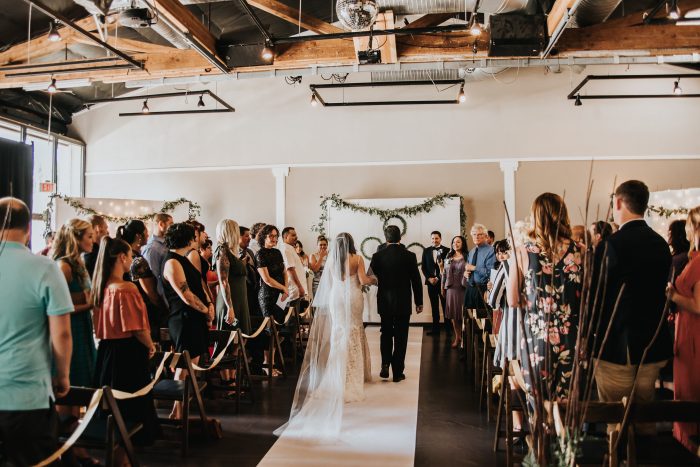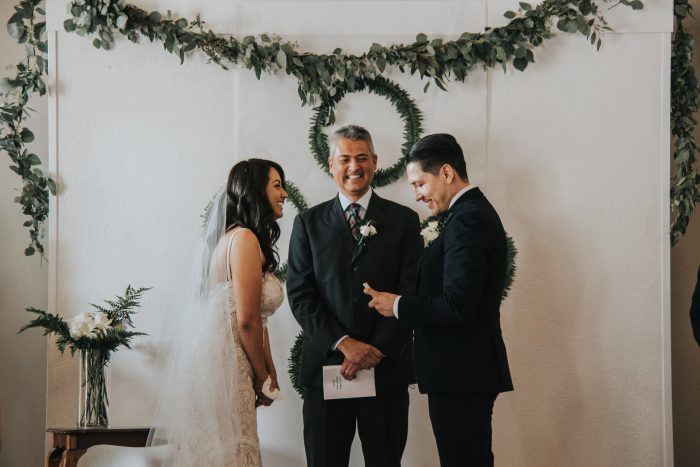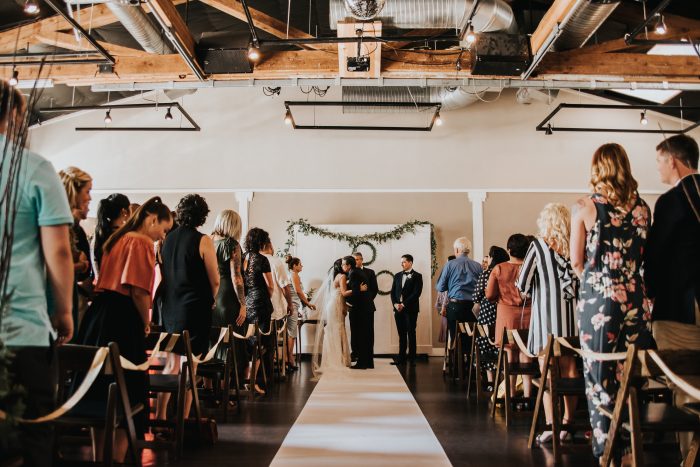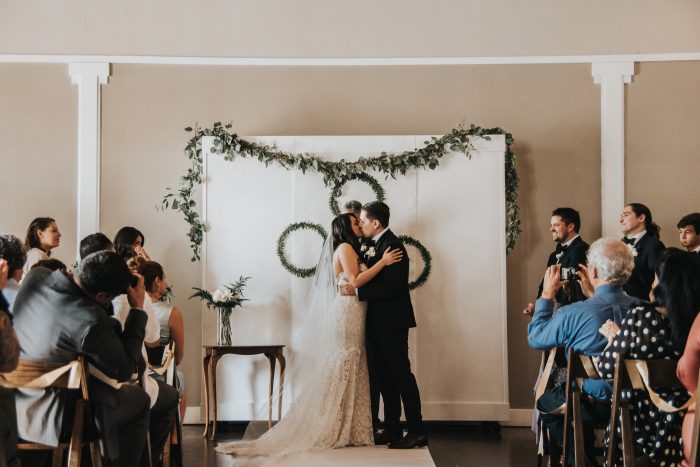 I think our ceremony was probably the most memorable part of our day. We asked my stepdad to officiate our wedding and we are so happy we did. He put so much thought into making his speech so personal for us. We couldn't have asked for a better person to have married us.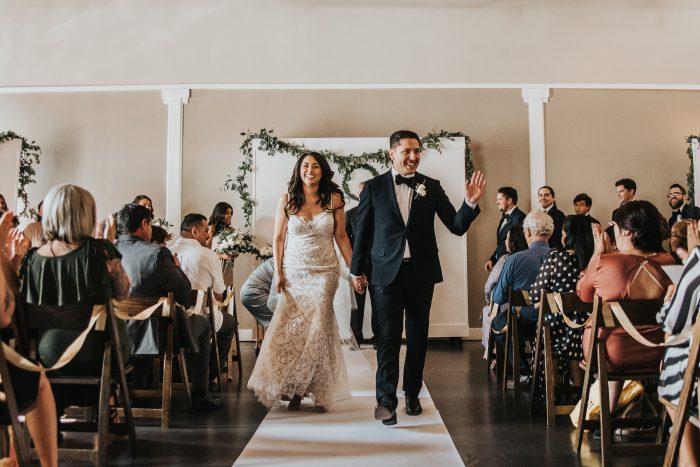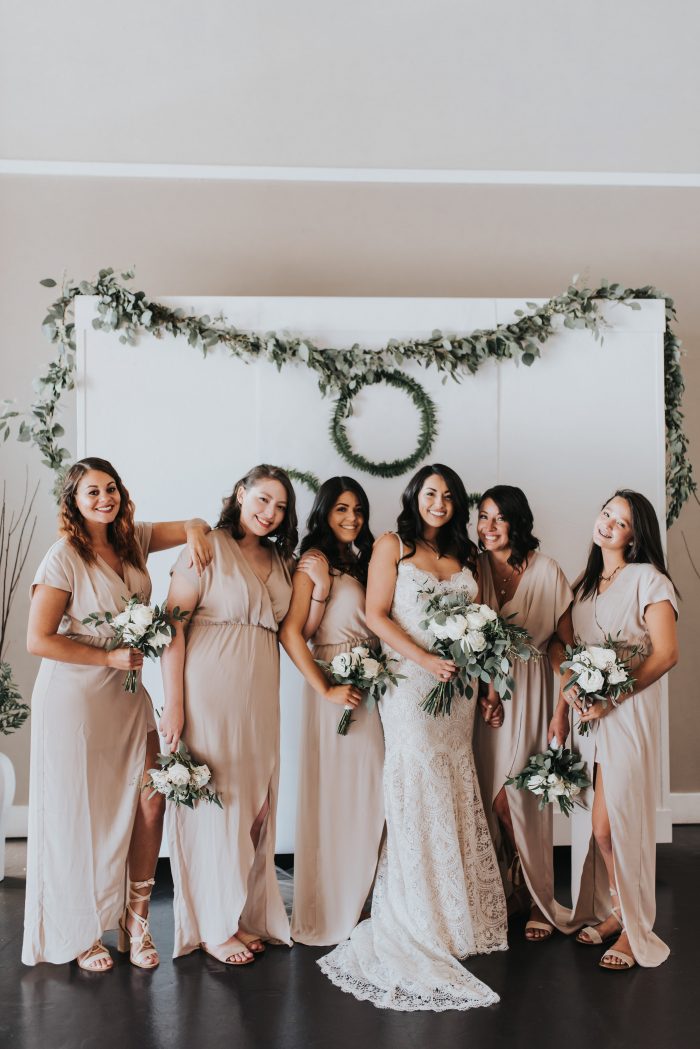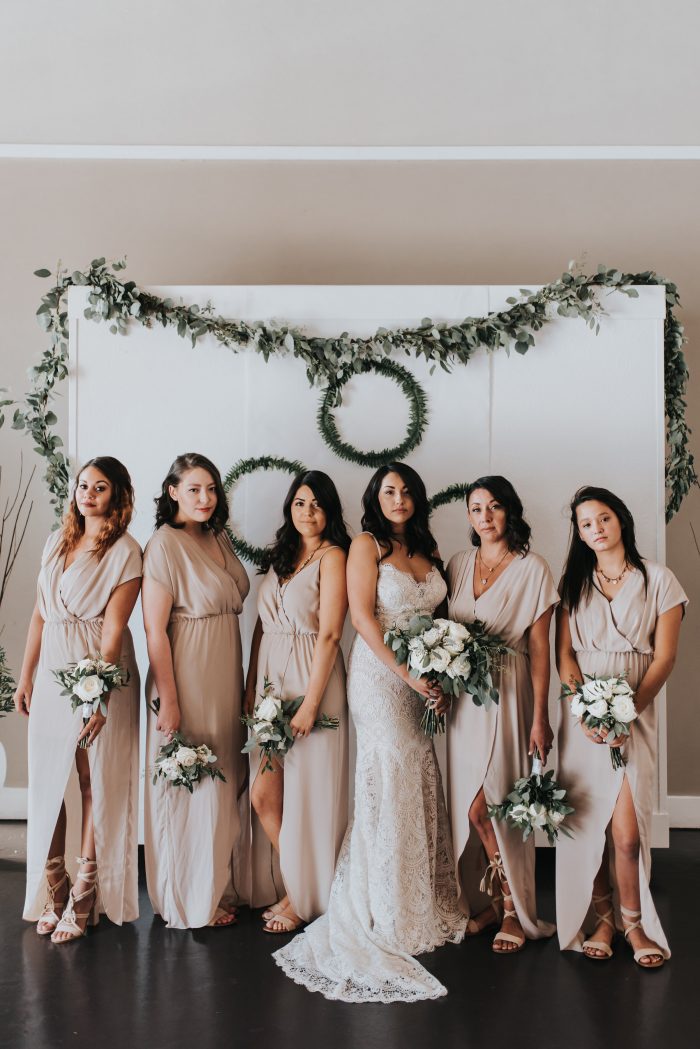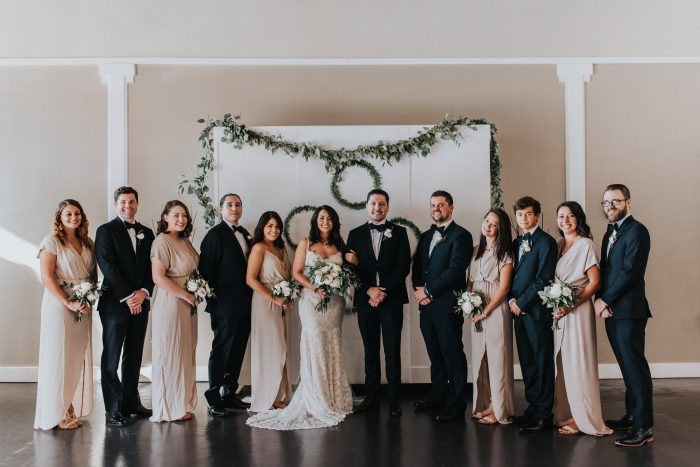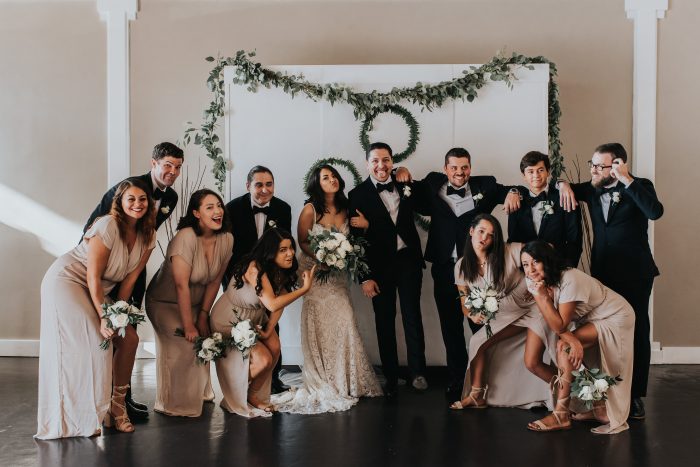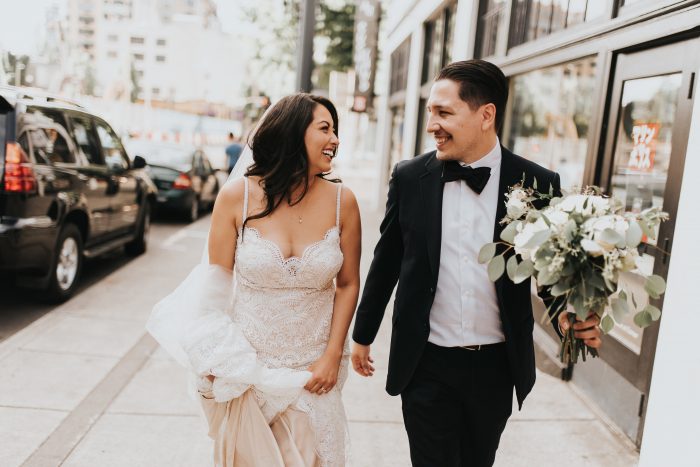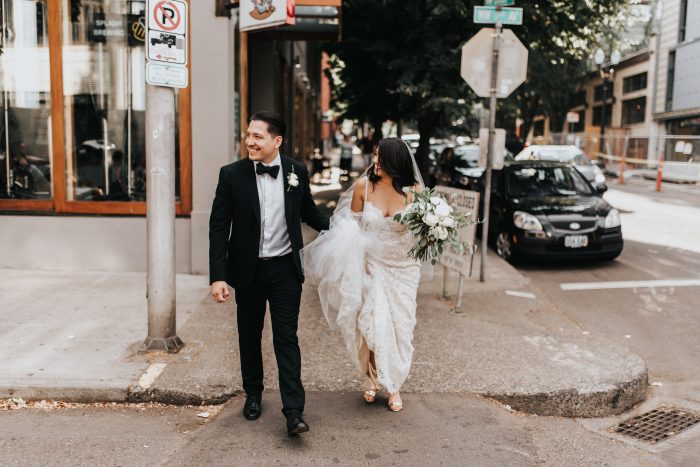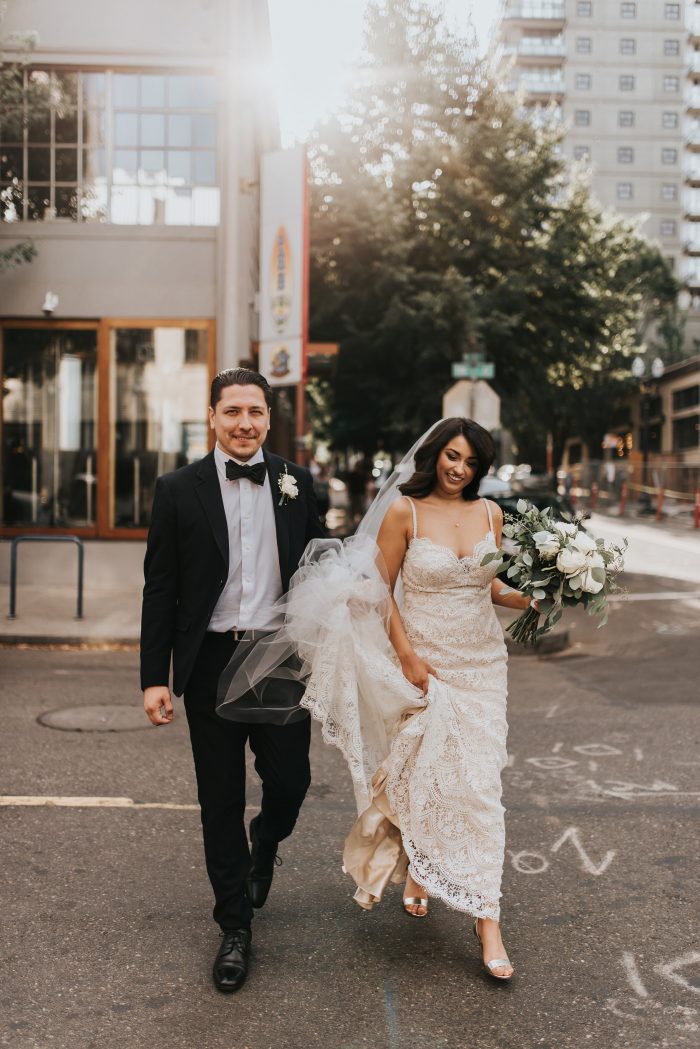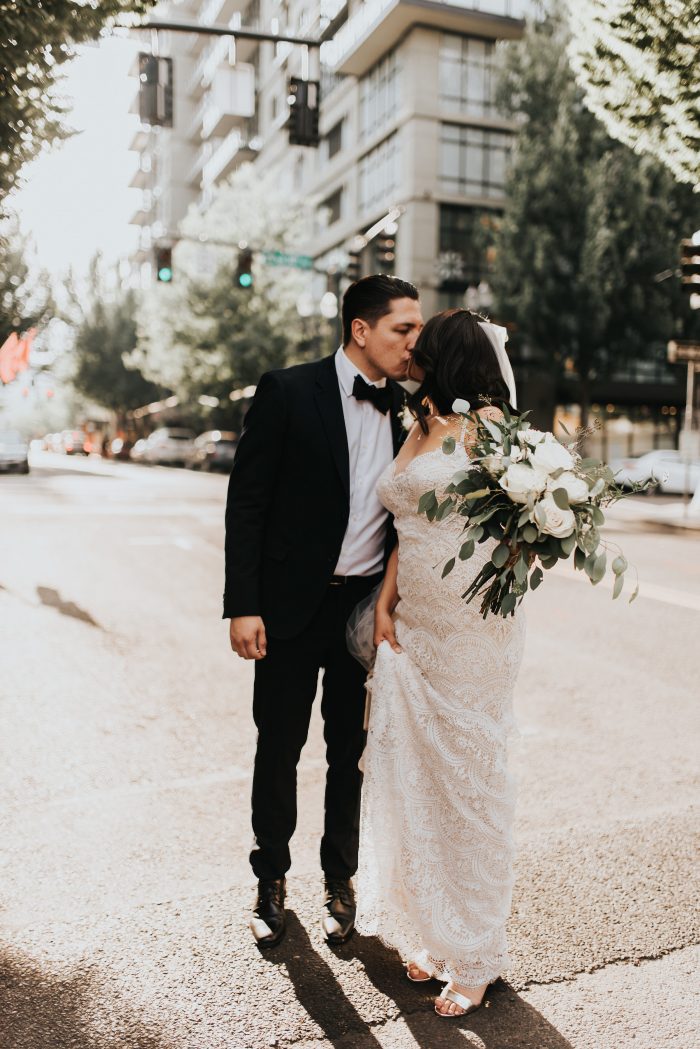 If you can hire a wedding planner and/or coordinator, I would highly recommend it. If you're like me anddon't have a creative or organized bone in your body, getting any kind of help is well worth it. I hired a day of coordinator and did not regret it one bit. She made sure everything ran smoothly and on time.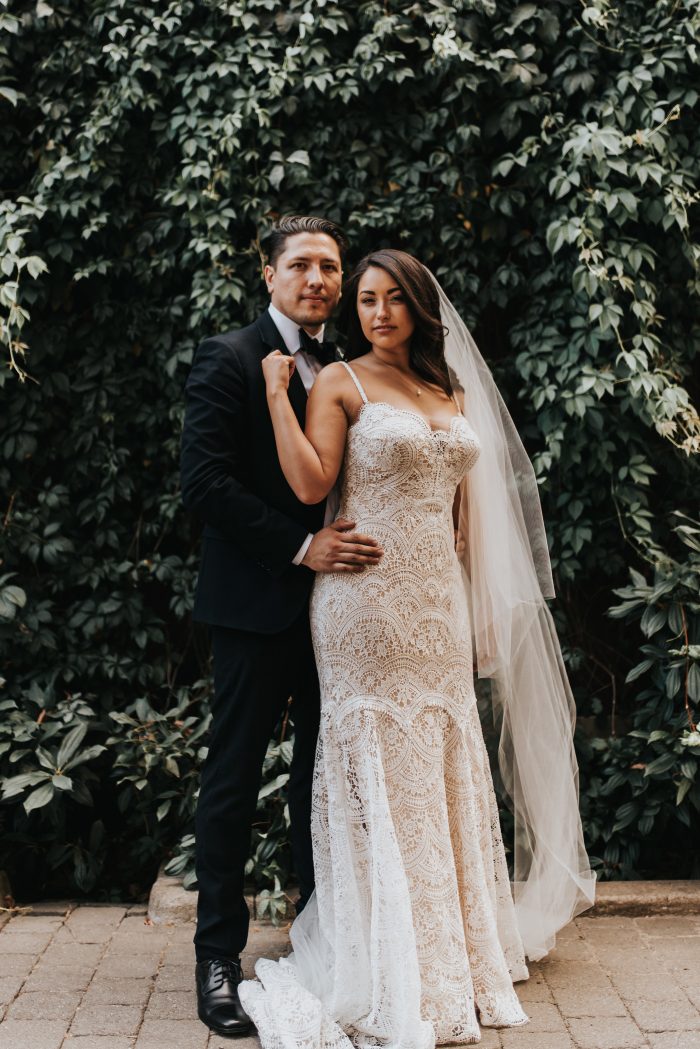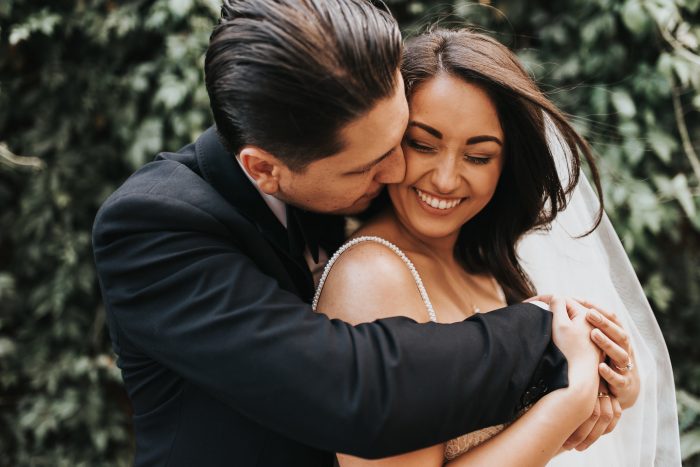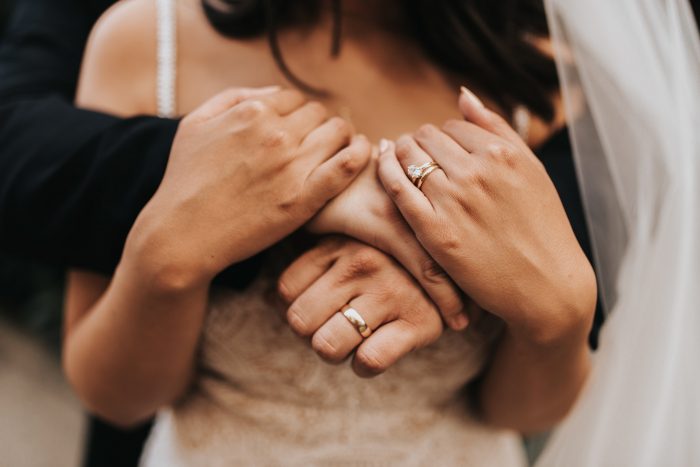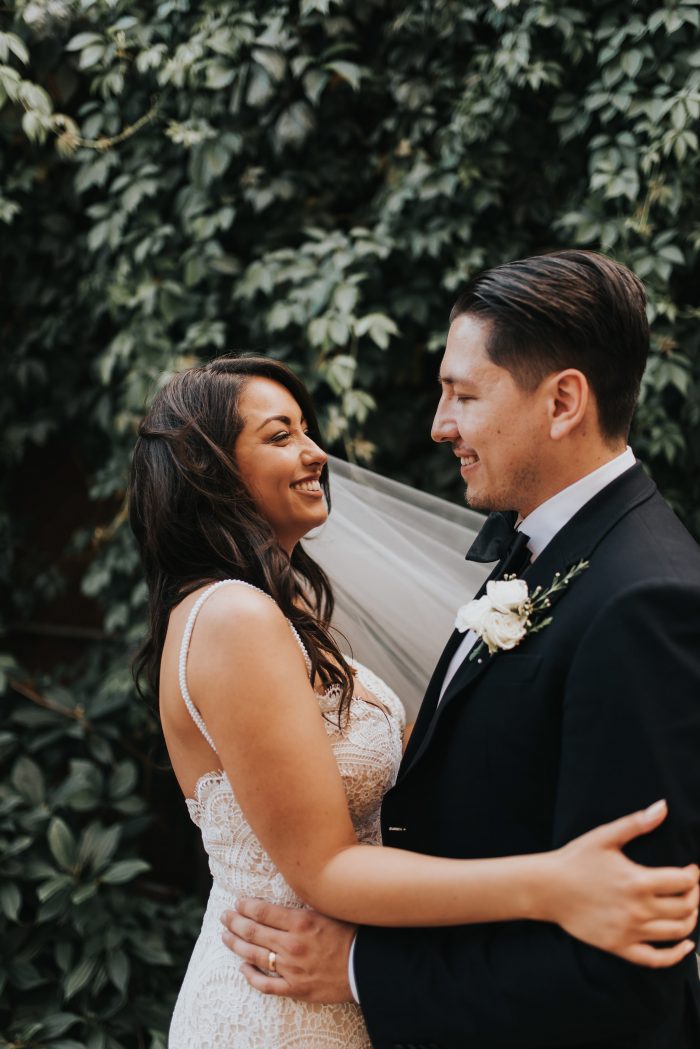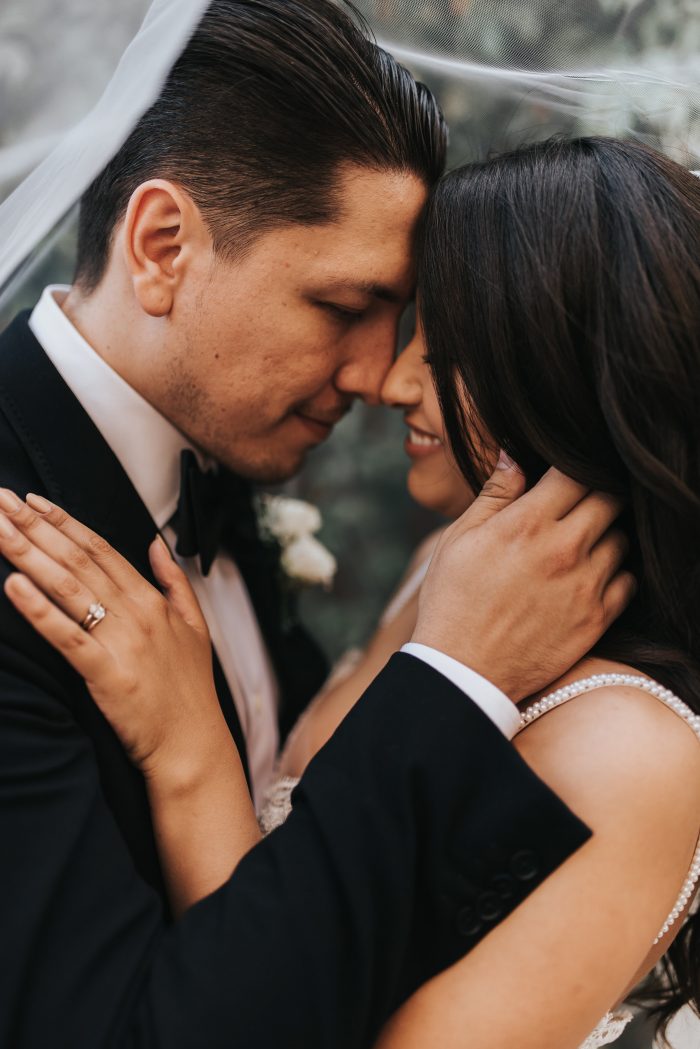 As of right now, we are still waiting on the rest of our pictures but we have received some sneak peaks! The very night of our wedding, after our photographer had finished shooting for our wedding, she must have gone straight home and started working on them because she sent us the most beautiful shot of me and my husband. It's a picture of the two of us smiling and embracing each other with my veil almost wrapped around us, blowing in the wind. My heart melts every time I see it.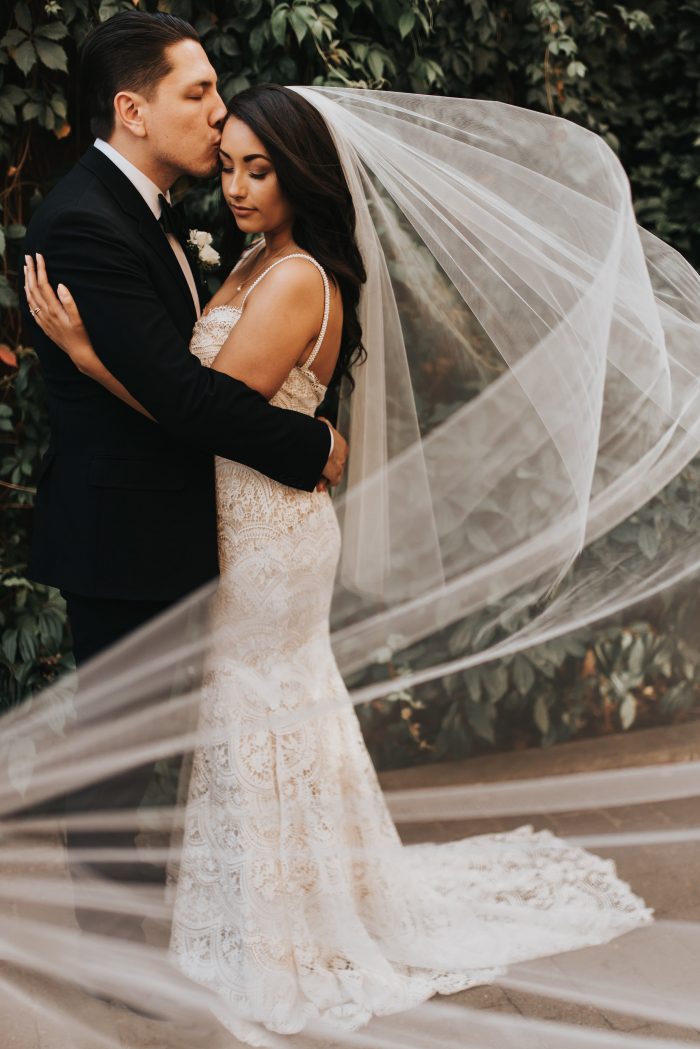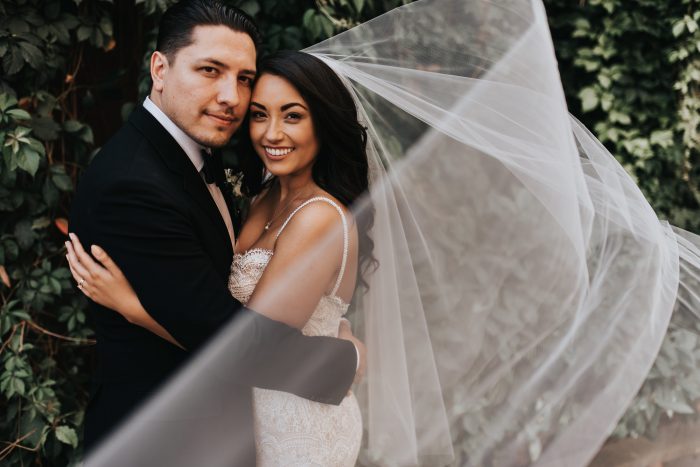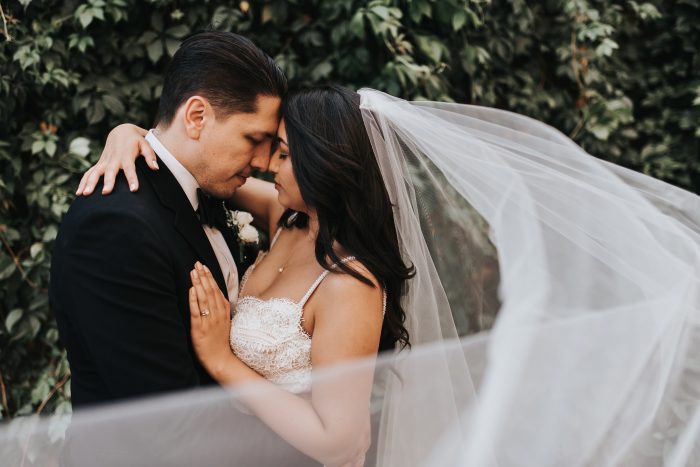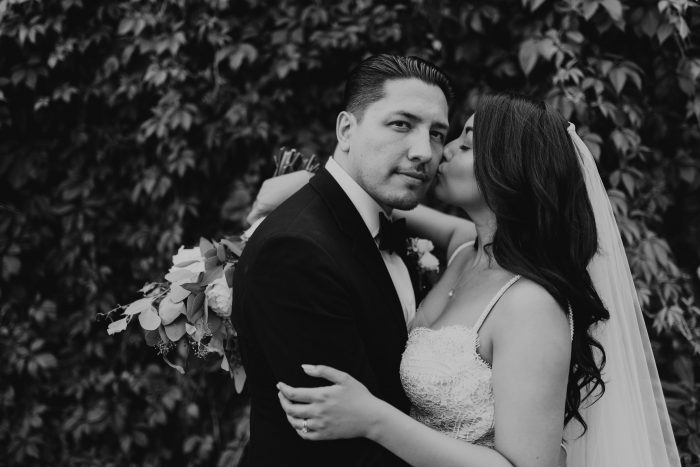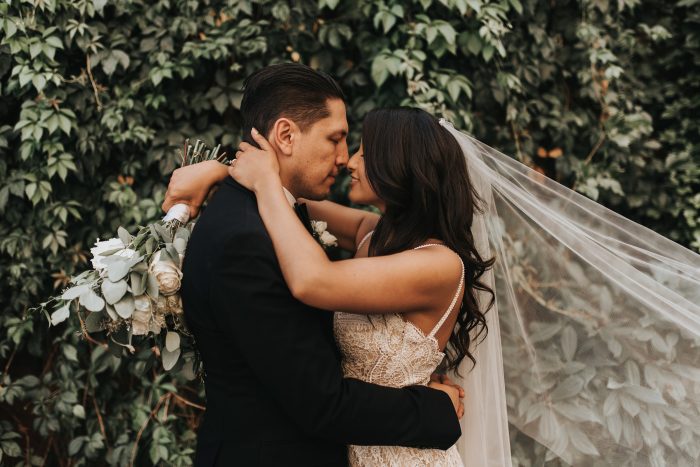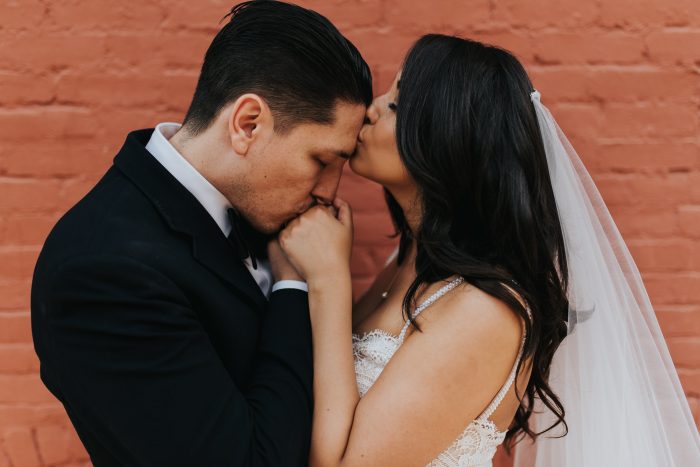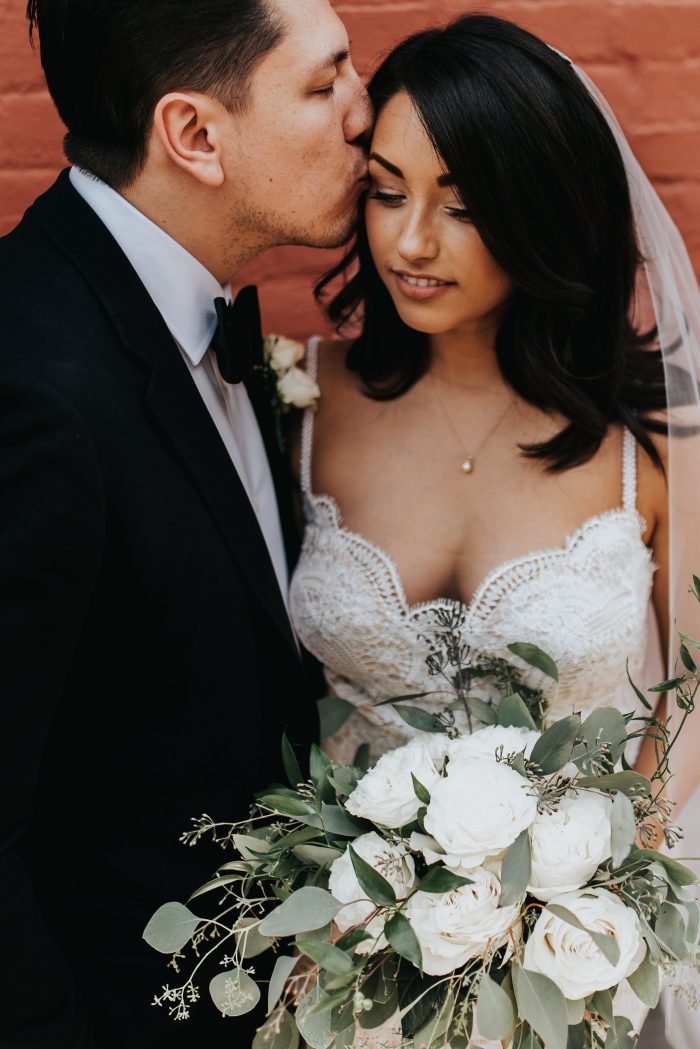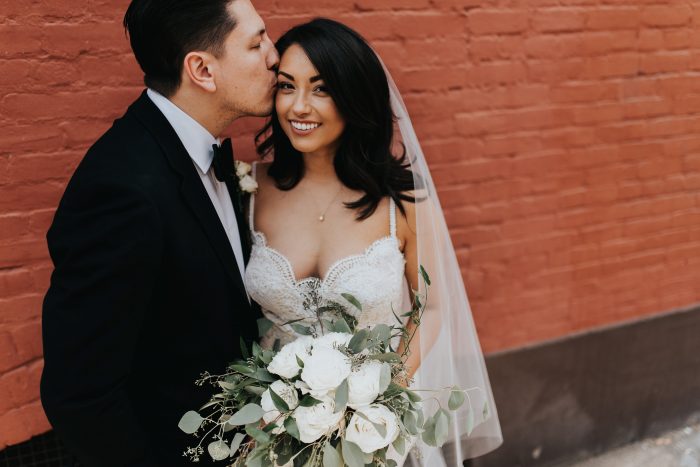 Baylee was amazing! She had also taken our engagement pictures a few months prior so we already knew what a joy she was to work with. The day of our wedding she arrived at the hotel we were getting ready at and as soon as she saw the aesthetic of the hotel, she immediately got to work! You could just see the wheels turning in her head. The rest of the day was the same. She was able to capture the most amazing shots in areas you wouldn't think would be photo worthy.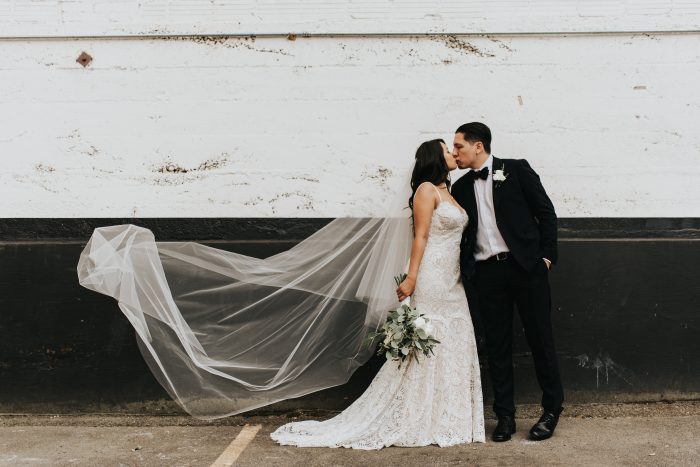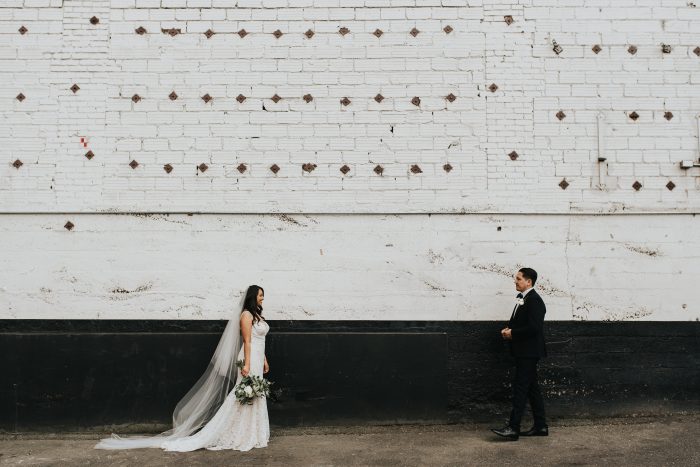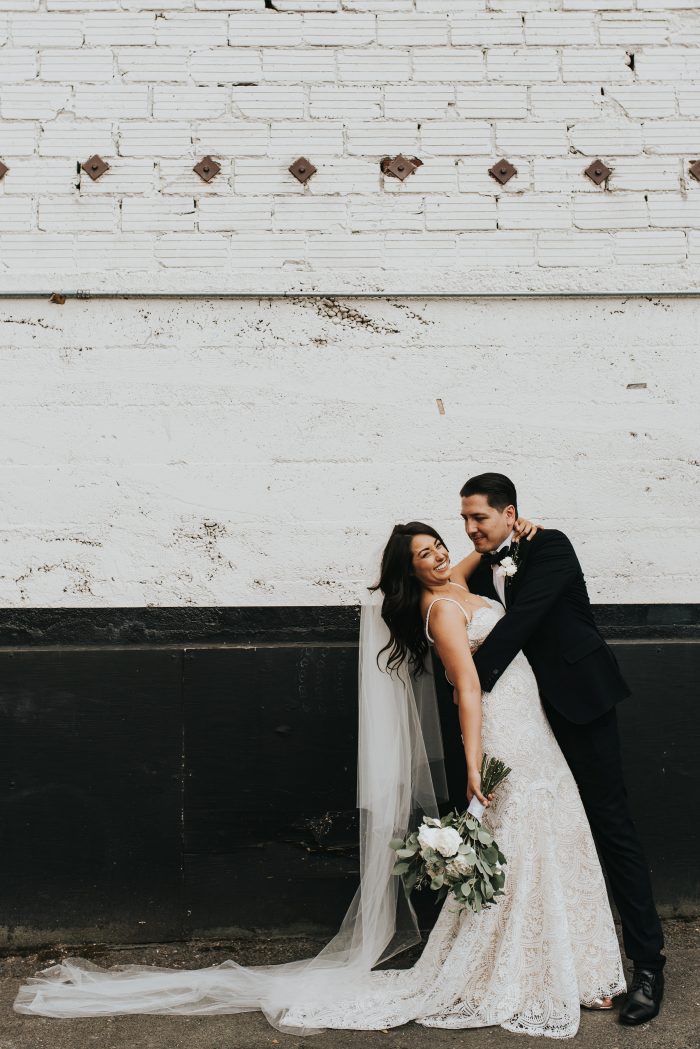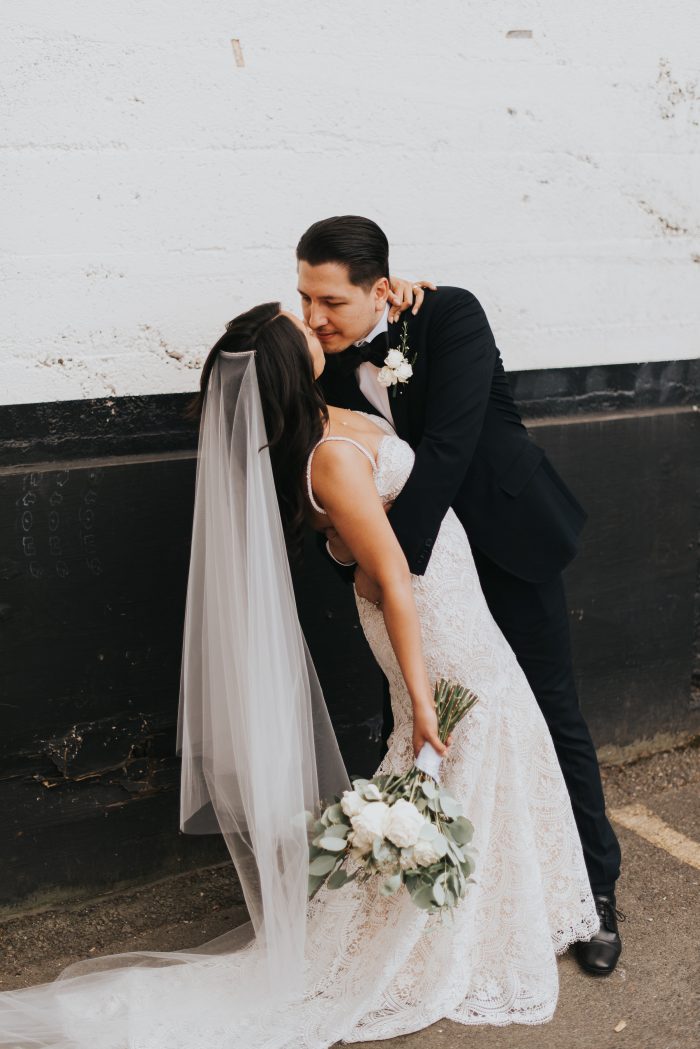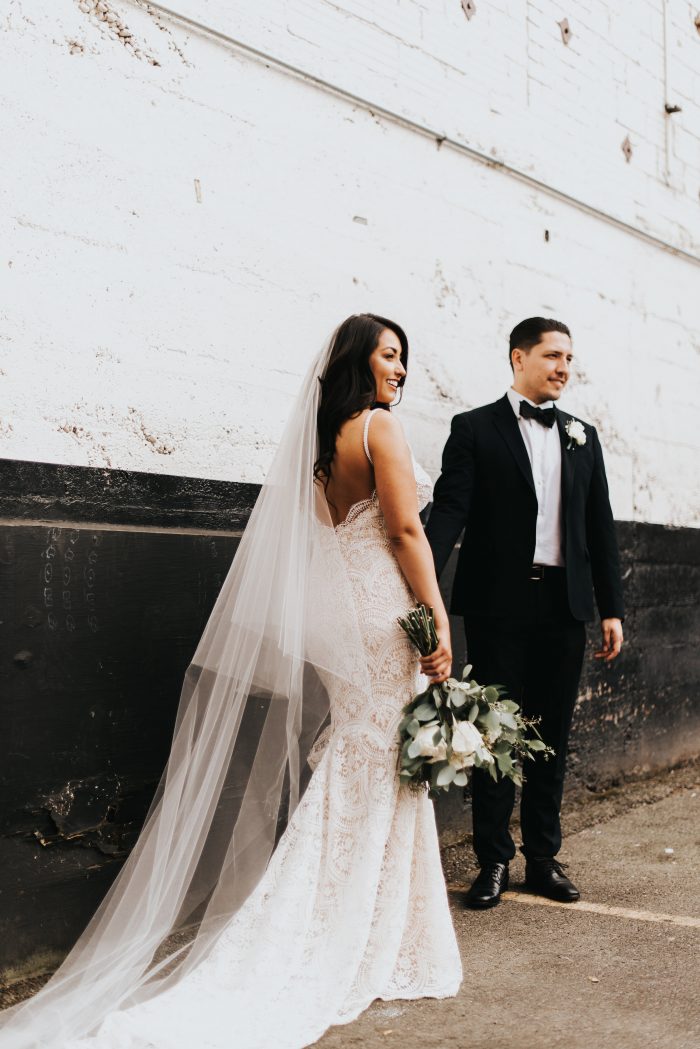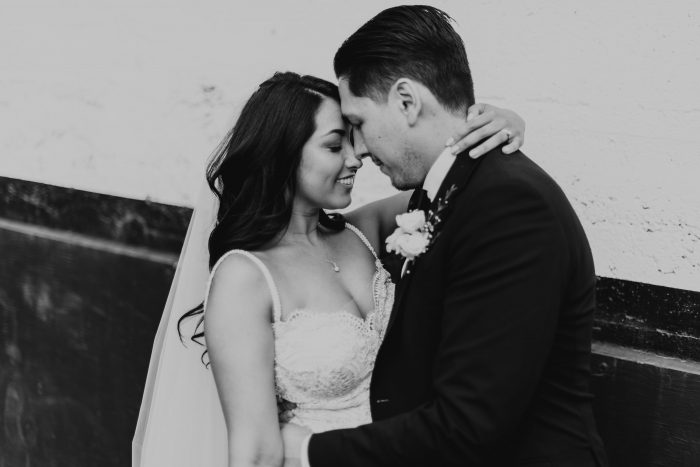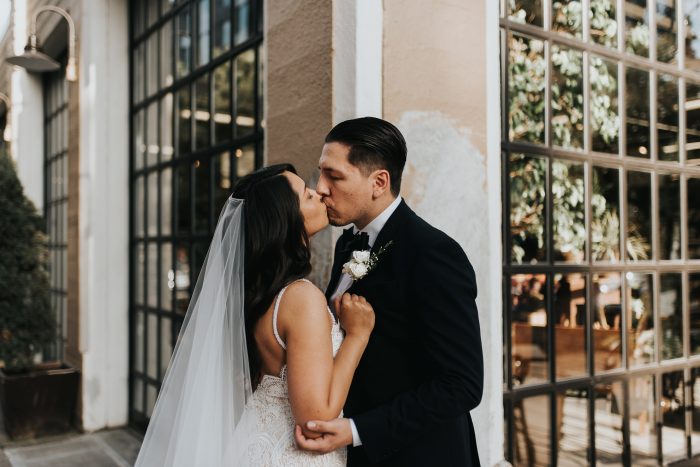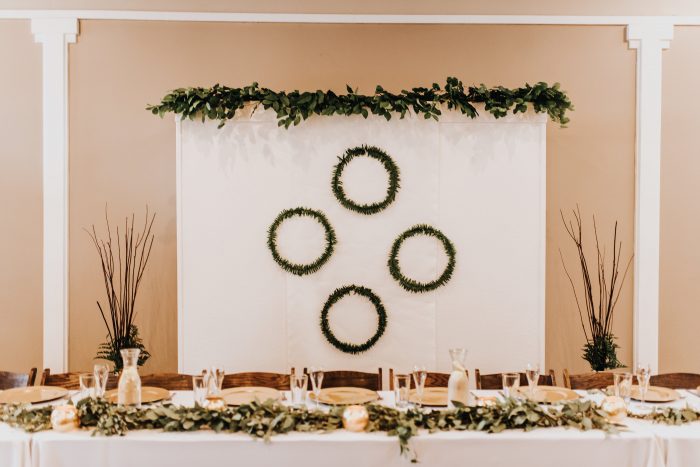 We went very simple with our decor but there were a few things we did have that we DIY'd. I purchased many glass bulb candle holders that I spray painted gold which was one of our wedding colors. My mom made the fern wreaths that hung at our alter, which she actually found the idea from another wedding on this very blog! And the final two things we DIY'd that were probably most proud of were our seating chart and 'Unplugged Ceremony' signs. I found several ideas I liked on Etsy but to save money and create a more personalized feel my husband suggested creating them ourselves using a program he uses for work called InDesign. They turned out better than we could have imagined!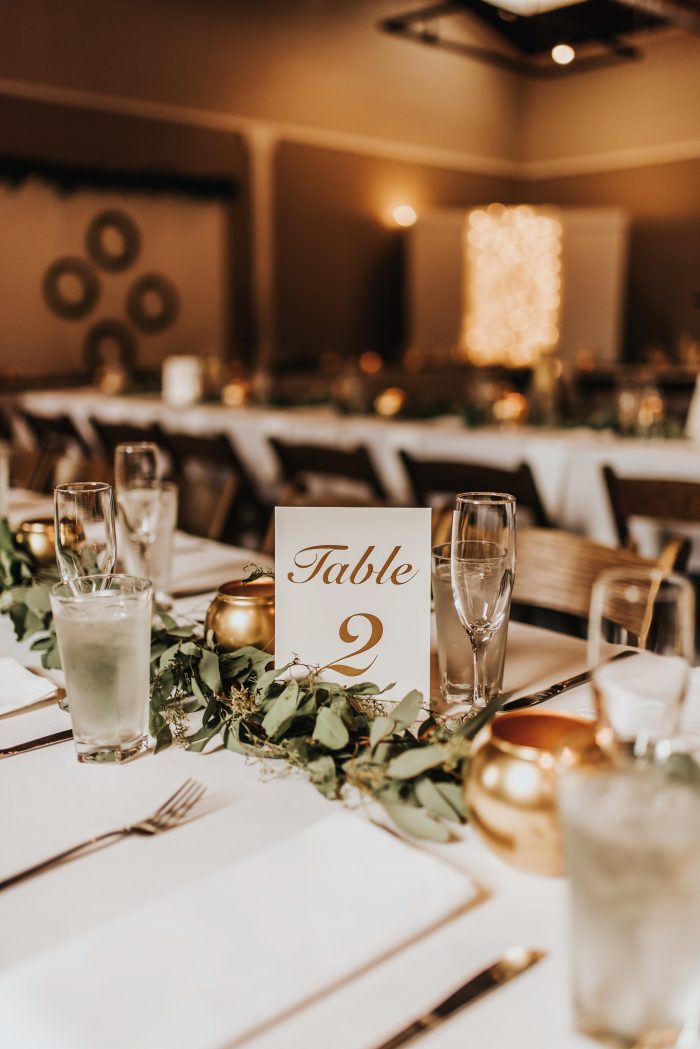 Processional (Bridal Party) – 'Can't Help Falling in Love' by StringspaceLive
Processional (Bride) – 'Ave Maria' by YoYo Ma & Kathryn Stott
Recessional – 'With or Without You' by 2Cellos
First Dance – 'Don't Know Much' by Linda Ronstadt
Father/Daughter Dance – 'Stand By Me' by Florence + the Machine
Groom & Mom – 'In My Life' by the Beatles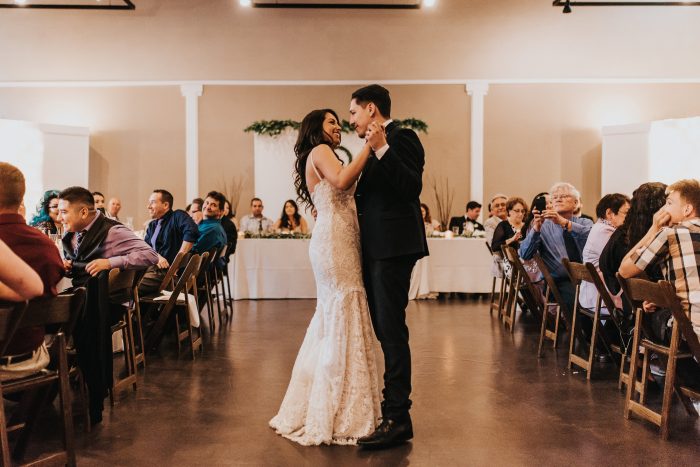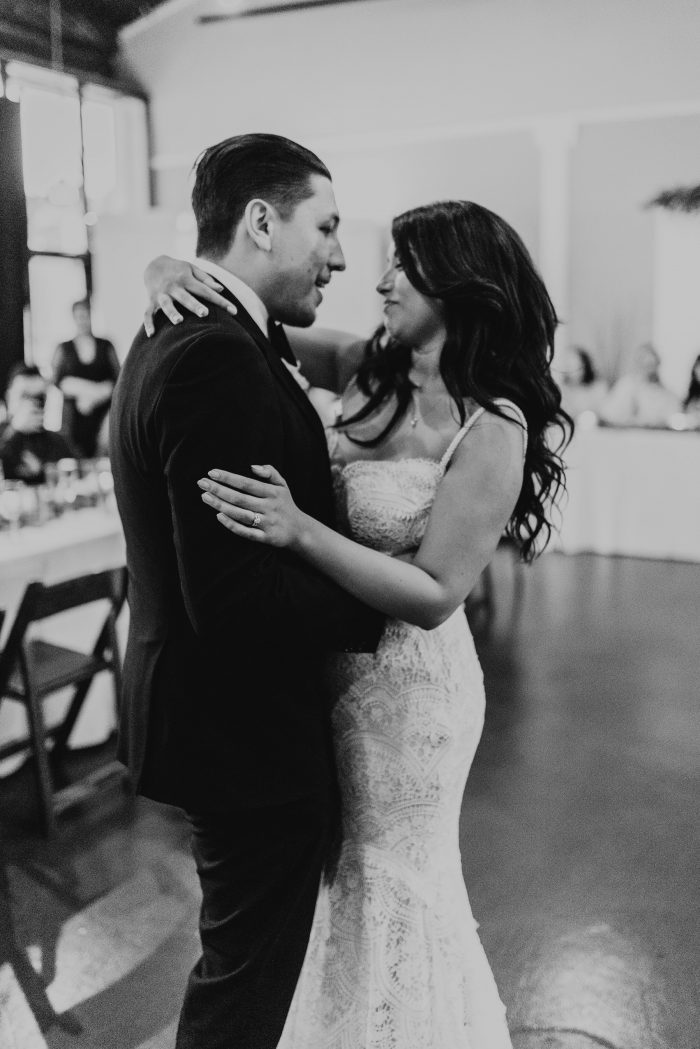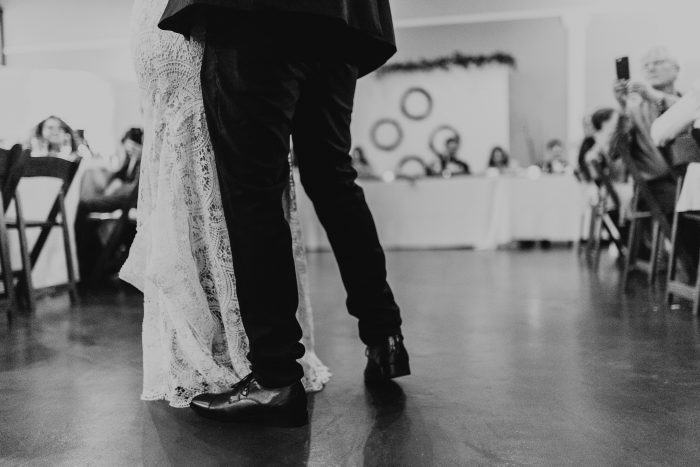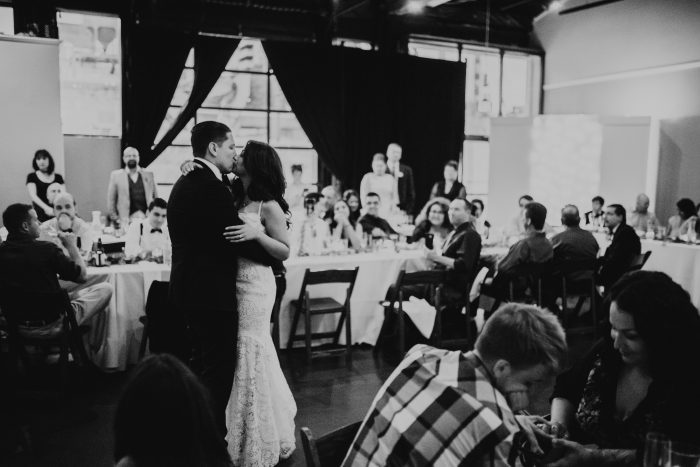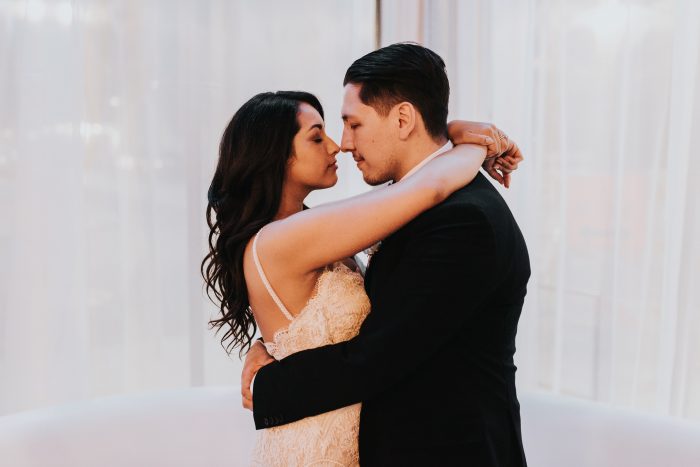 Congratulations to Melina and Justin and special thanks to Baylee Dennis Photography for sharing this gorgeous wedding with Junebug! For more modern studio wedding inspiration, check out this modern minimalist One Eleven East wedding in Hutto, Texas!