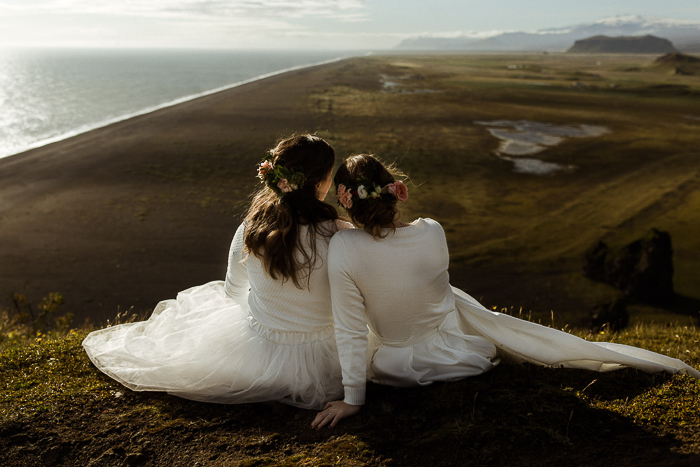 Iceland is known for its dramatic cliff sides and towering waterfalls, so it's no surprise that Brigi and Bianka chose it for their seaside elopement when their original plans were canceled. From handwritten vows in front of Kvernufoss Waterfall to portraits around Dyrhólaey Lighthouse, these two stunning brides let Iceland's natural beauty serve as their wedding day decor.
The portraits beautifully captured by Styrmir Kári & Heiðdís Photography are sure to transport you to a magical land far, far away–and what more could you ask for in an elopement? So keep scrolling and get those wedding boards ready because this one is sure to inspire you to plan your own destination "I do's."
The Couple:
Brigi and Bianca
The Wedding:
Iceland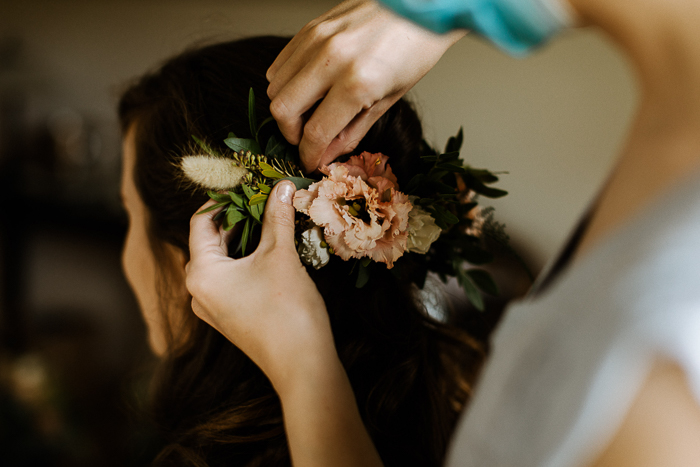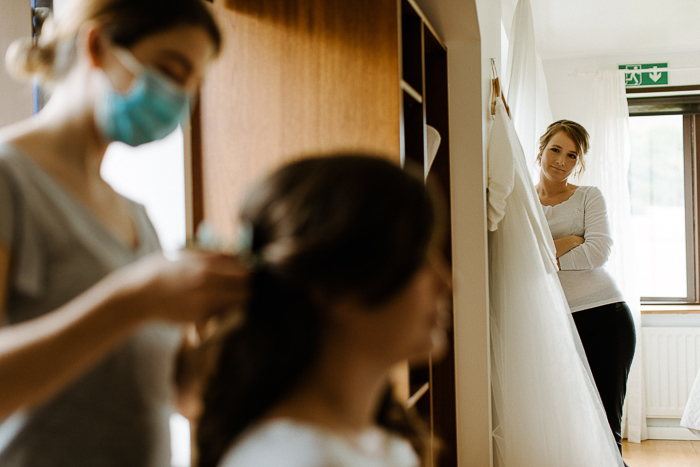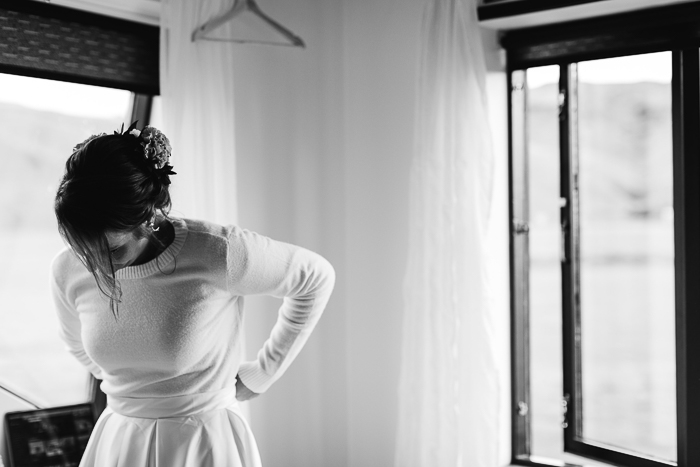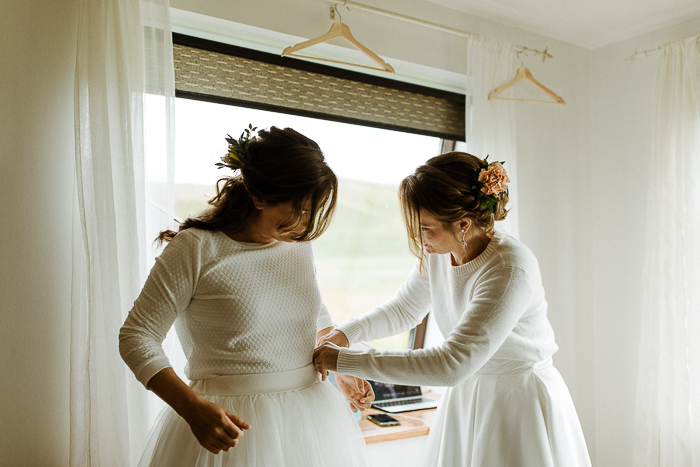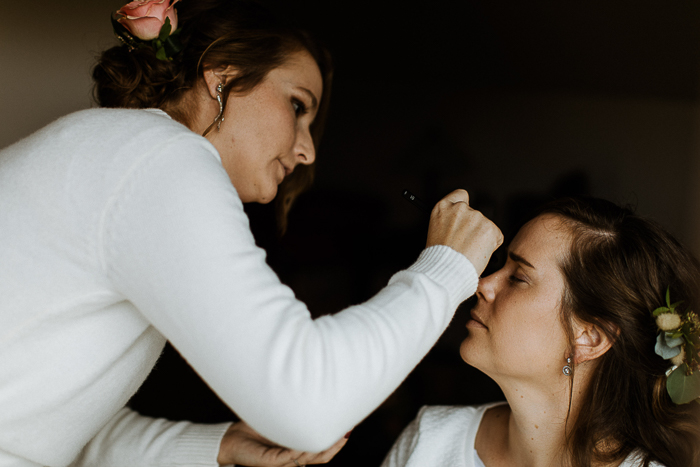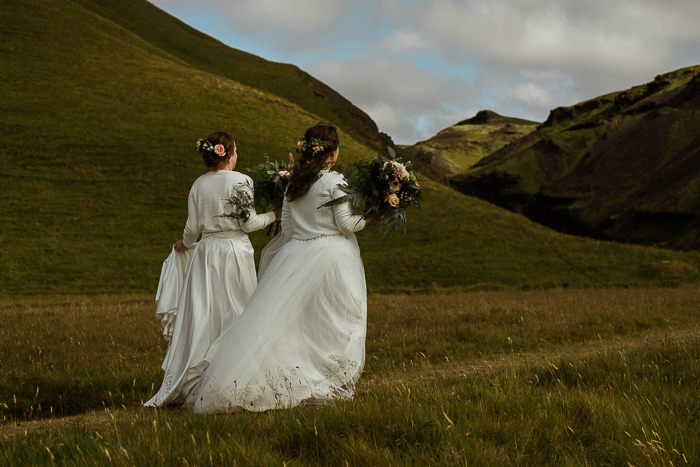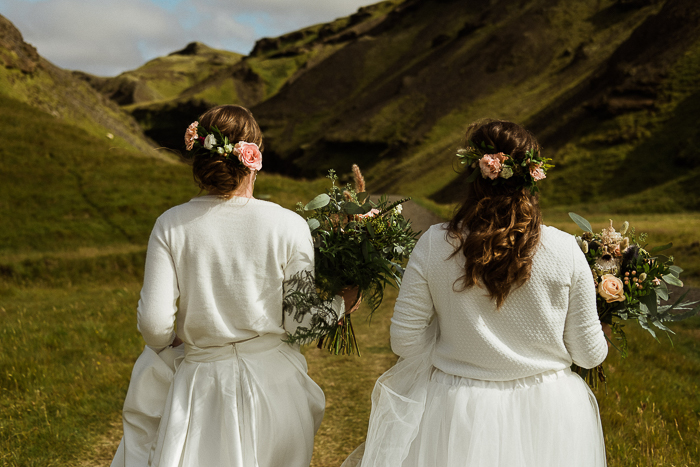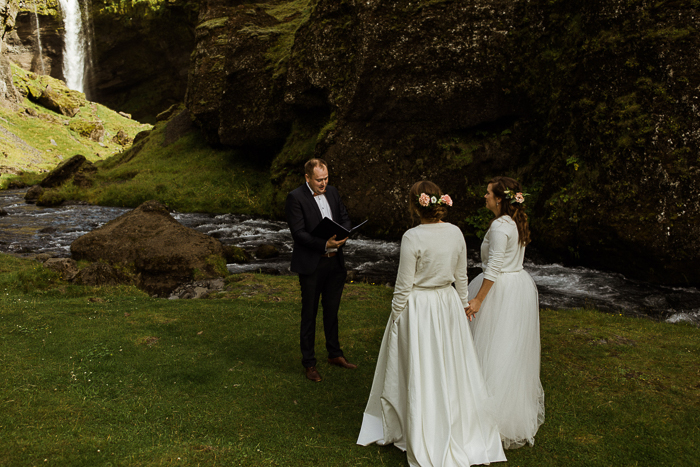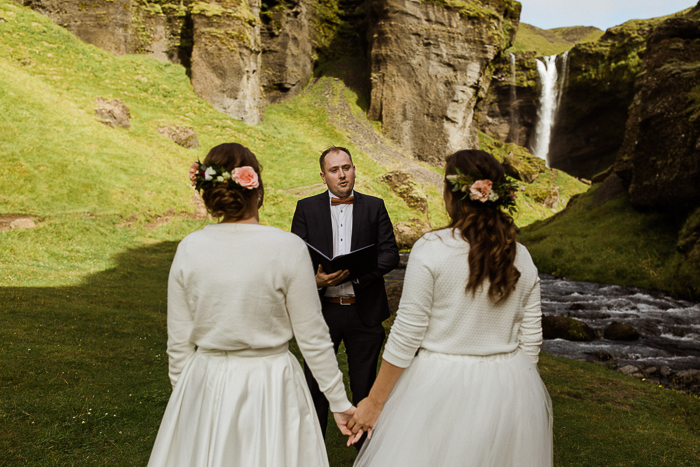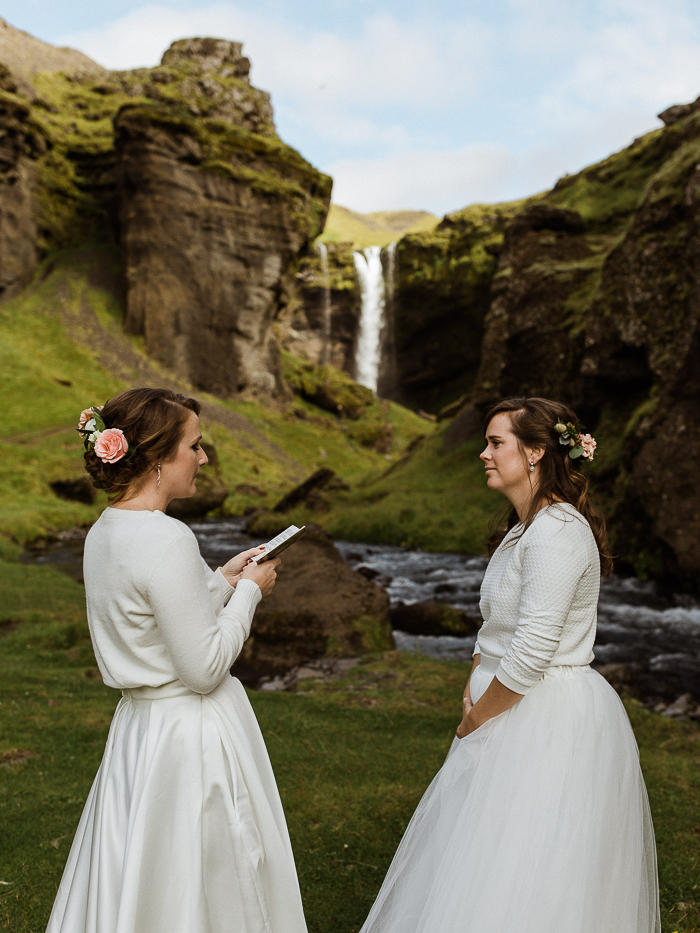 An Epic Backdrop At The Icelandic Seaside Elopement
The vibes in Iceland are otherworldly. We were in awe of this feeling of freedom and harmony everywhere in nature. We wanted to feel comfortable, so we chose a simple jumper-skirt combo and let the scenery be the focus. It was all very intimate, and we were on our own for most of the places we visited, which was really nice.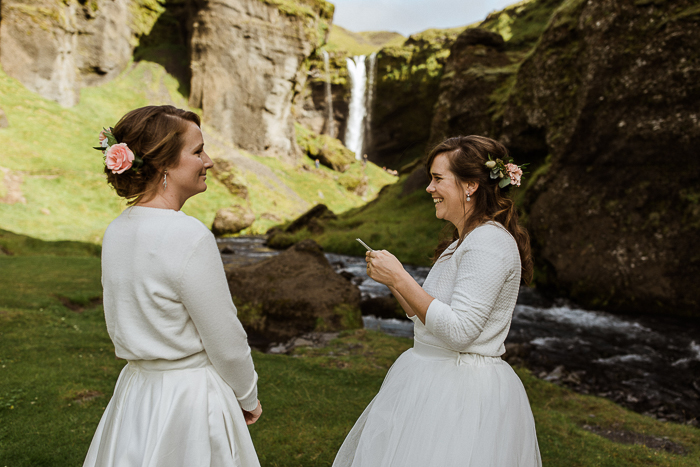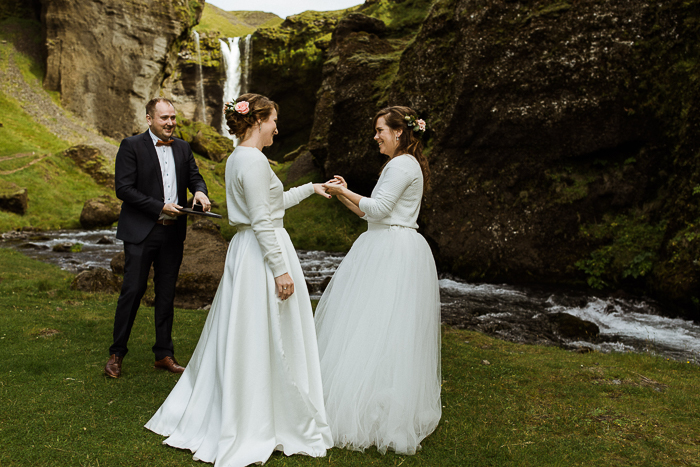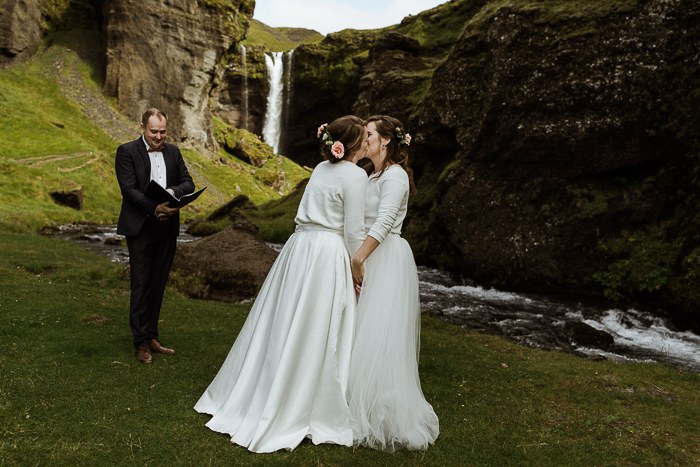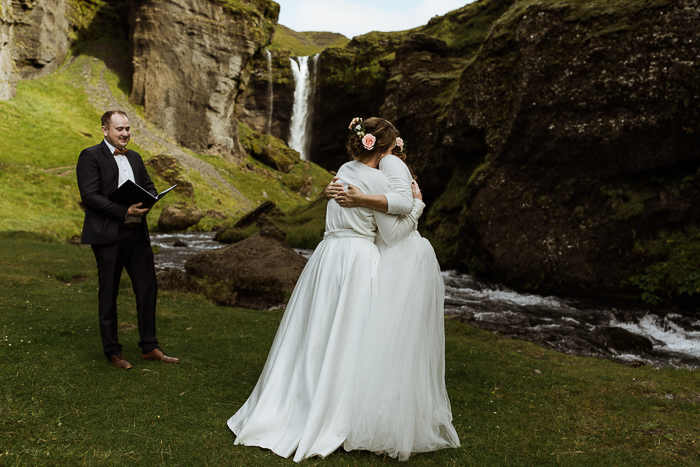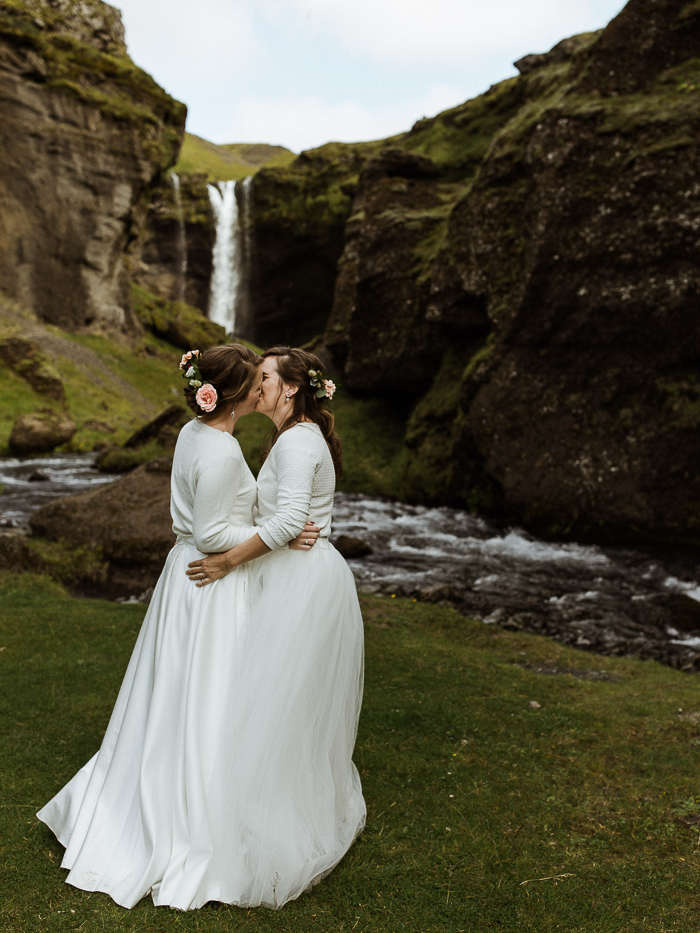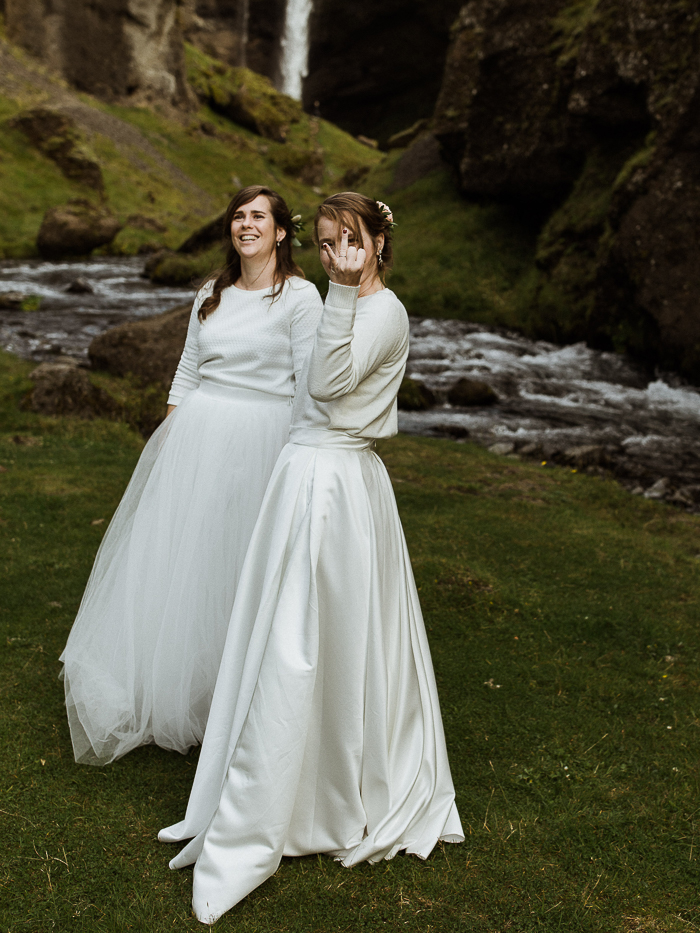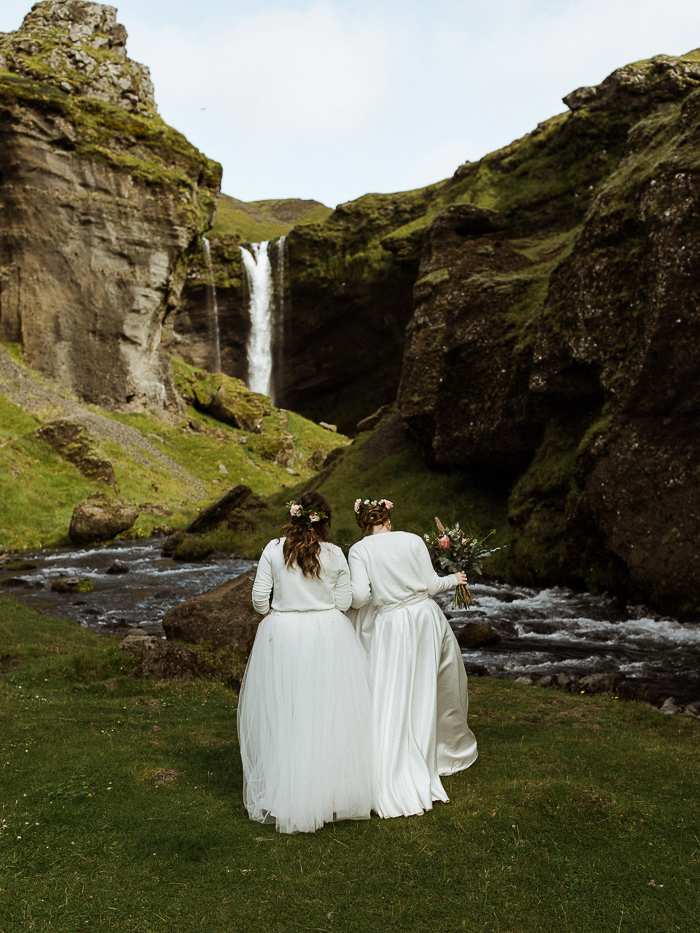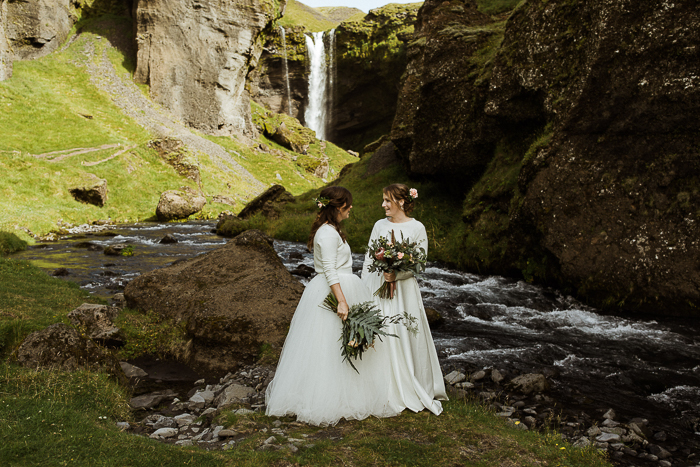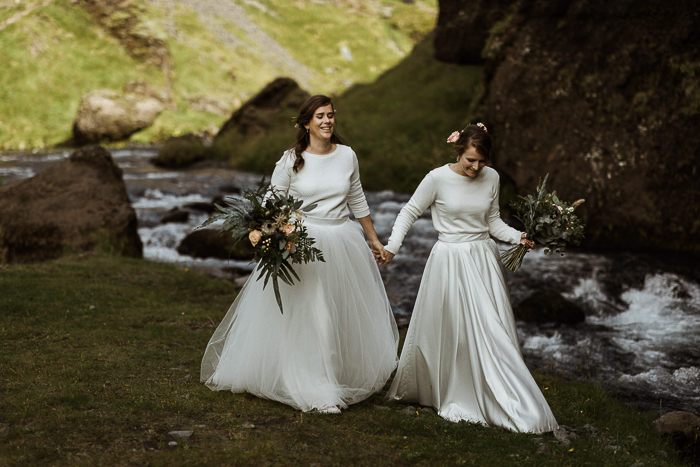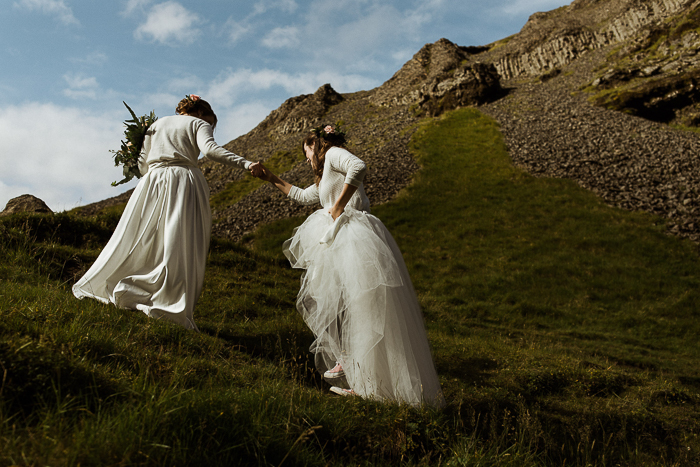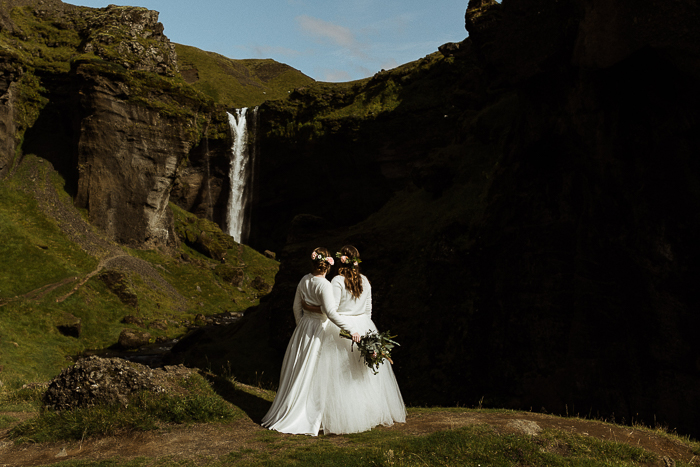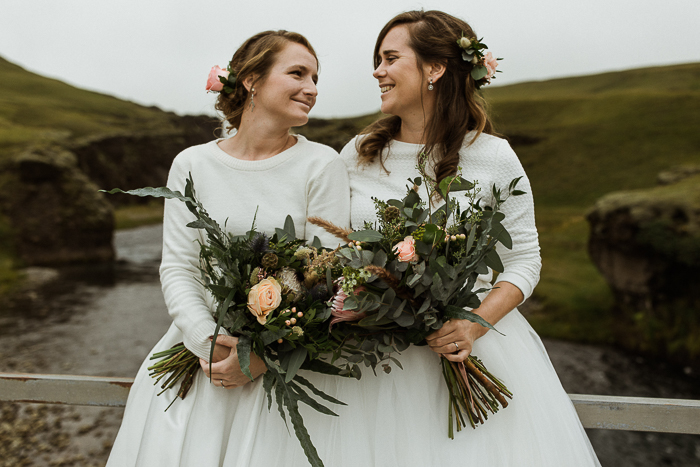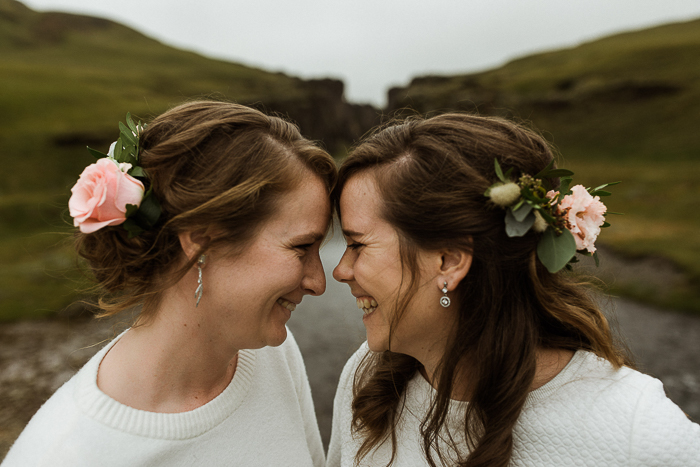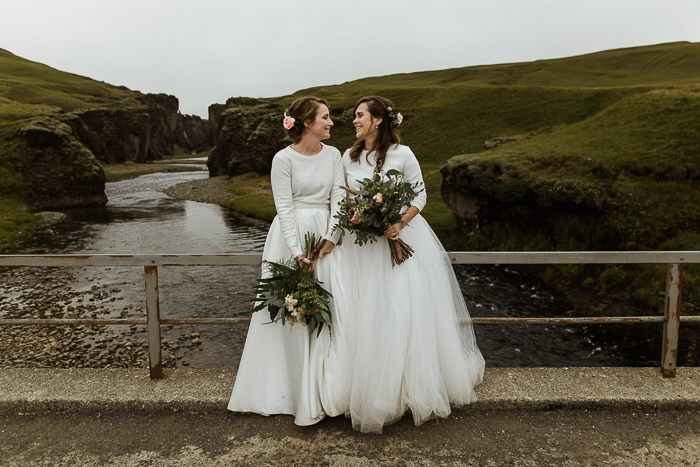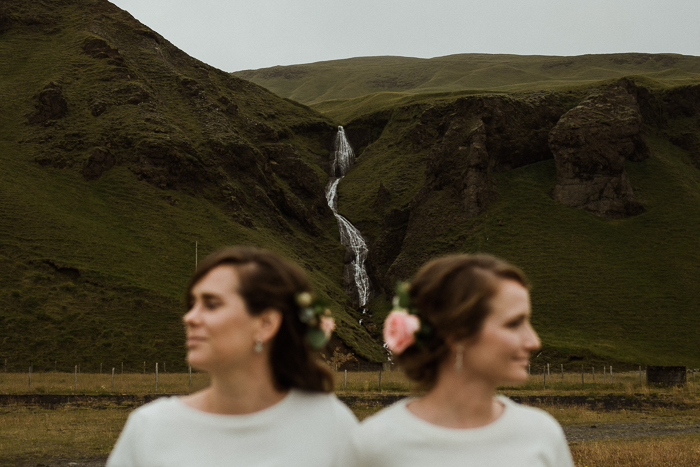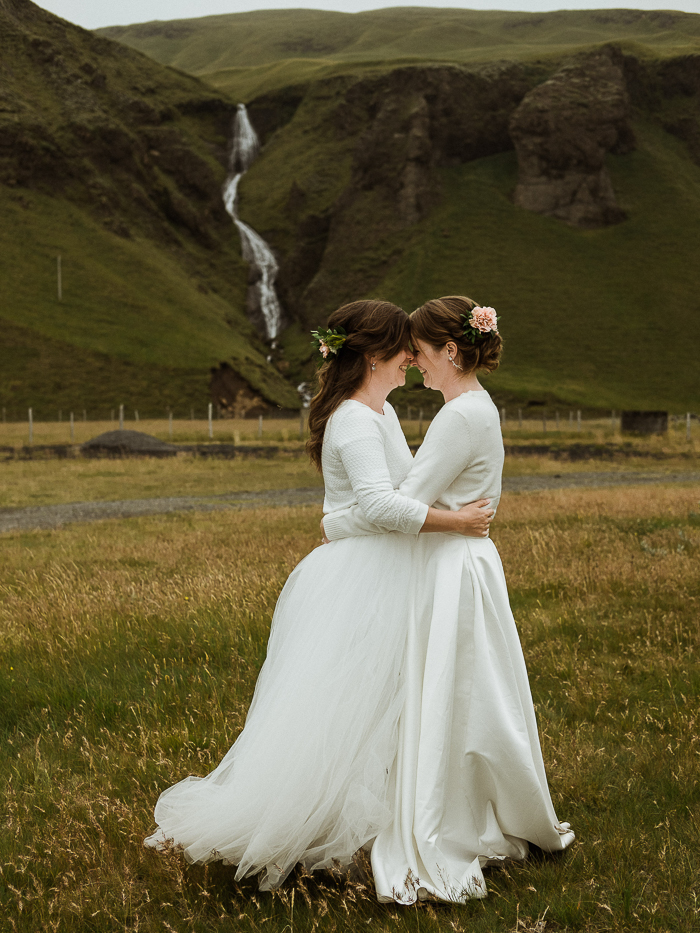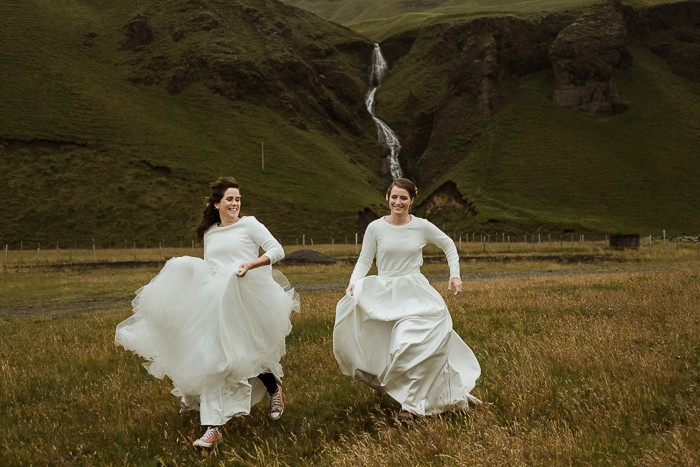 Dealing With COVID Wedding Planning Stress
The atmosphere before the wedding was stressful. We had to cancel our wedding in Spain because of COVID, so we decided to elope. But everything was uncertain until the last minute. Our flights were canceled three times–the last being the day before our departure. But once we arrived in Iceland, we forgot about all of that. Eloping was the best decision for us because, in retrospect, we avoided a lot of wedding drama–especially because not all of our family is accepting of same-sex marriage.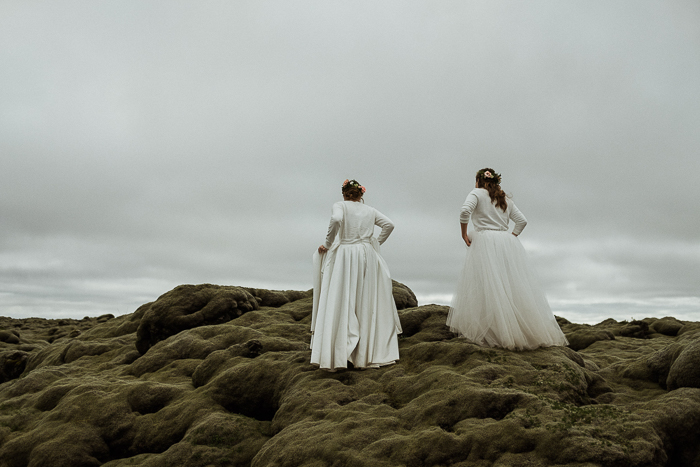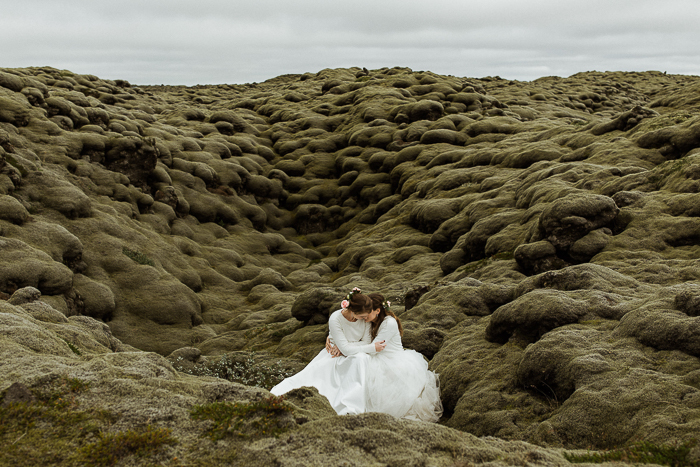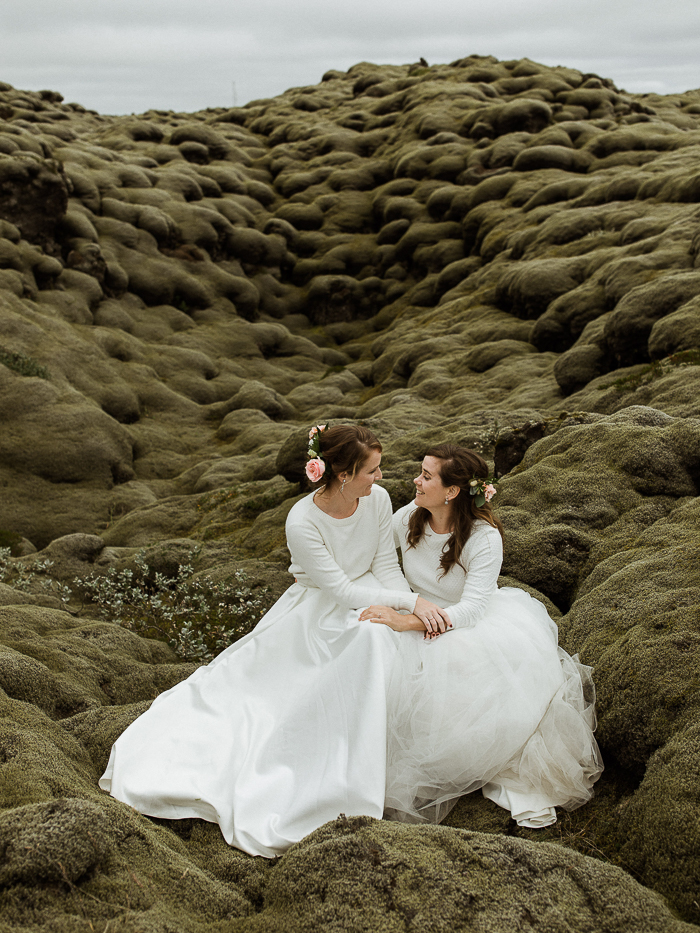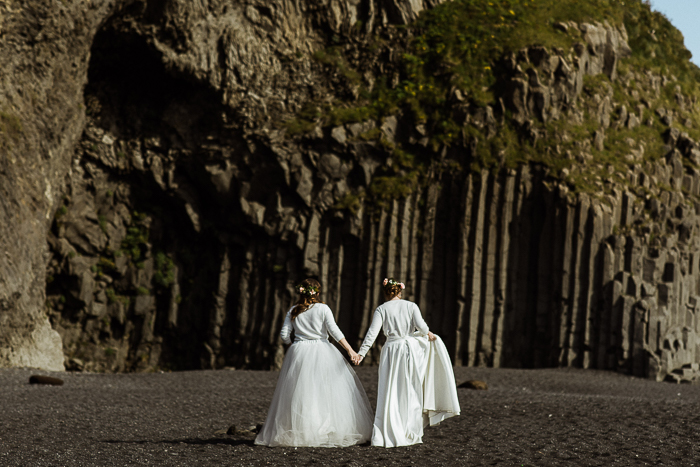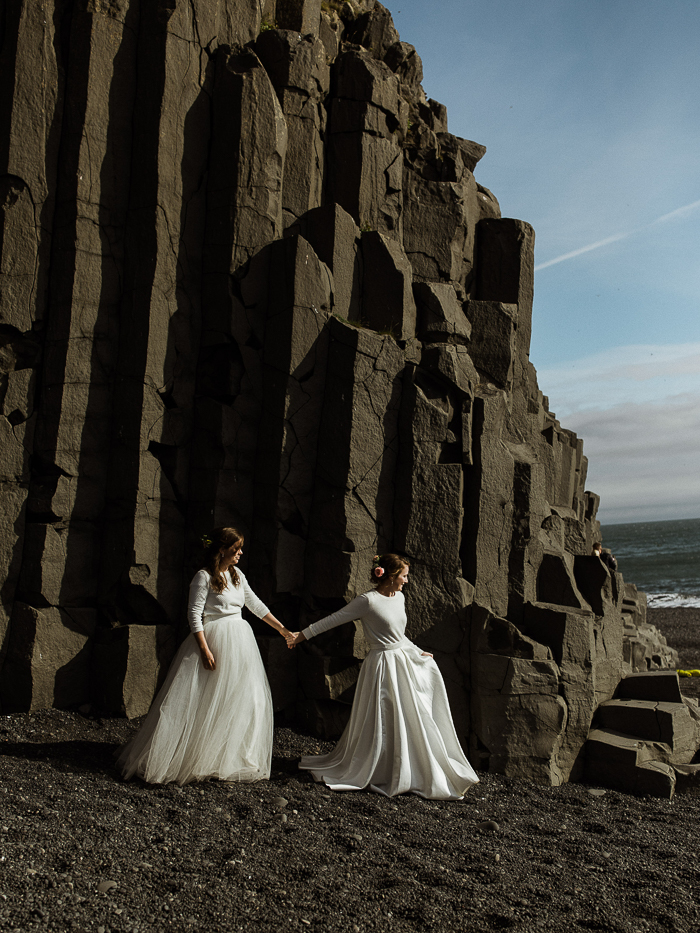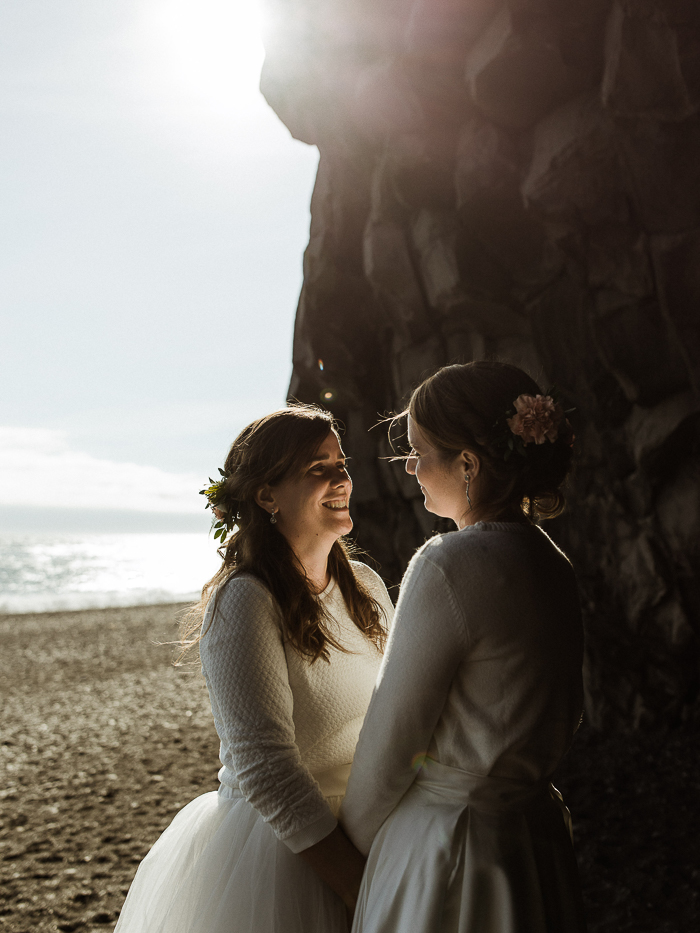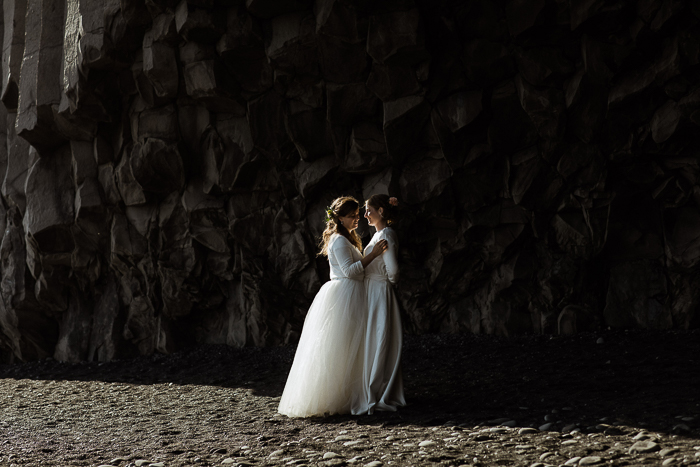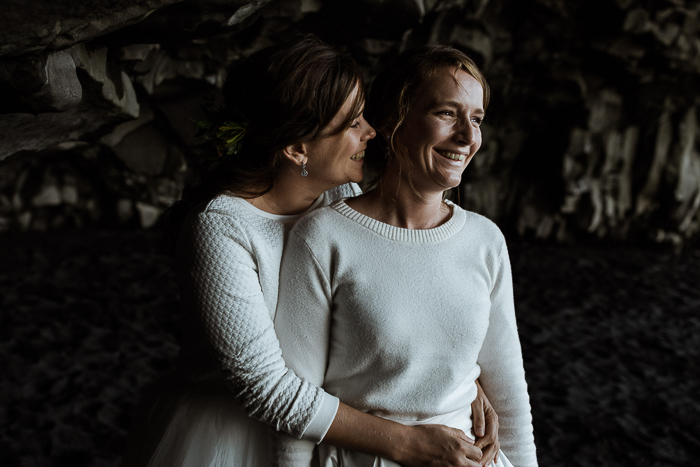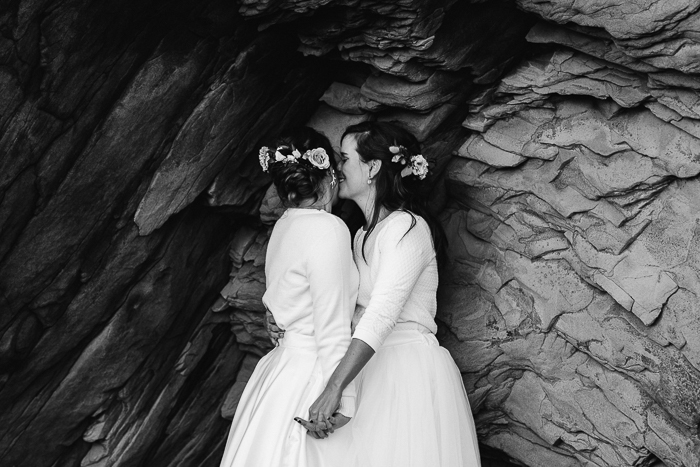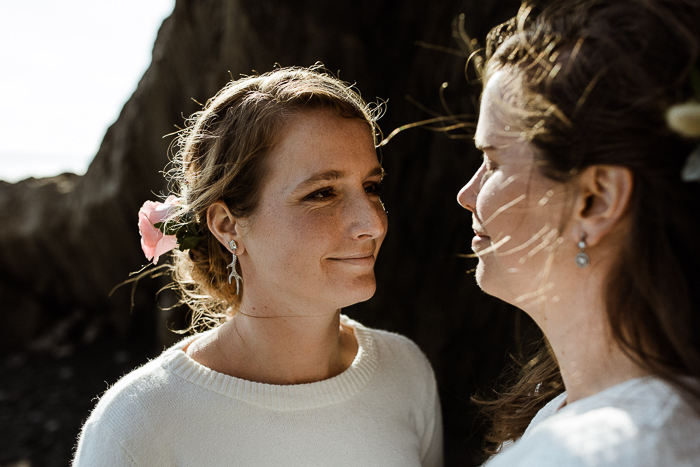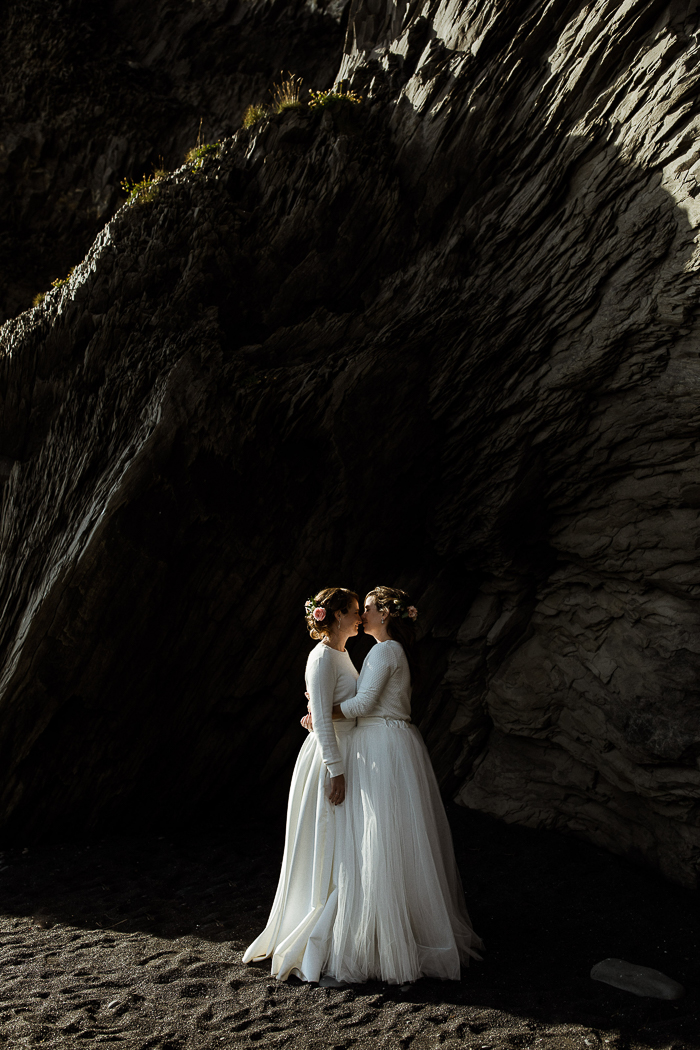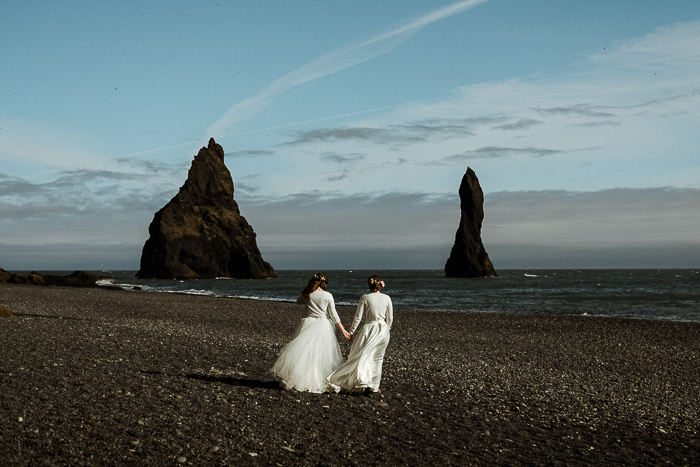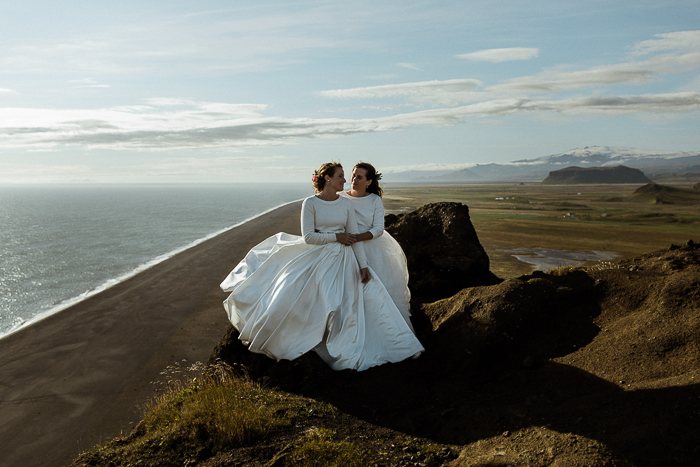 Why The Couple Recommends Eloping
It's so nice to share your moment with the one who truly matters. Don't spend a fortune on one day. Instead, have a two-week honeymoon in a place where you can really soak up the beauty and the feeling of this new journey beginning together. Having it be just the two of you gives you plenty of freedom and reduces stress immensely.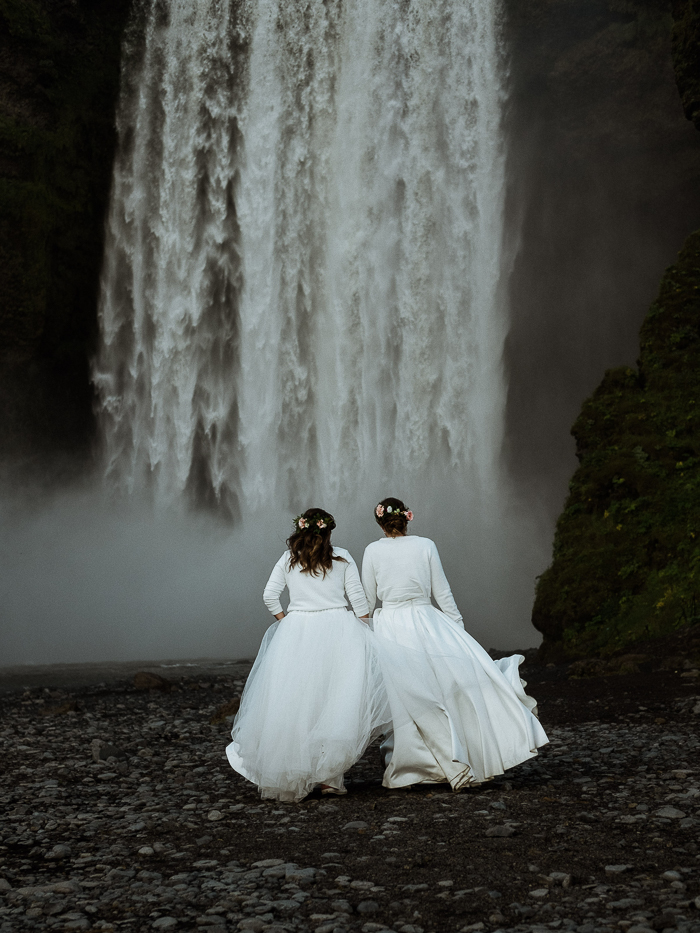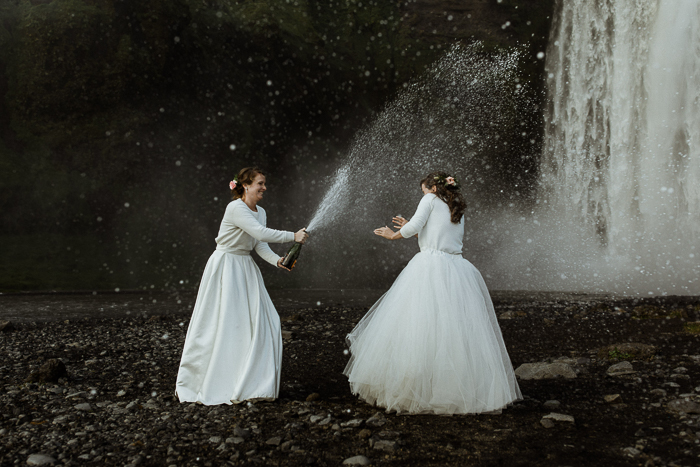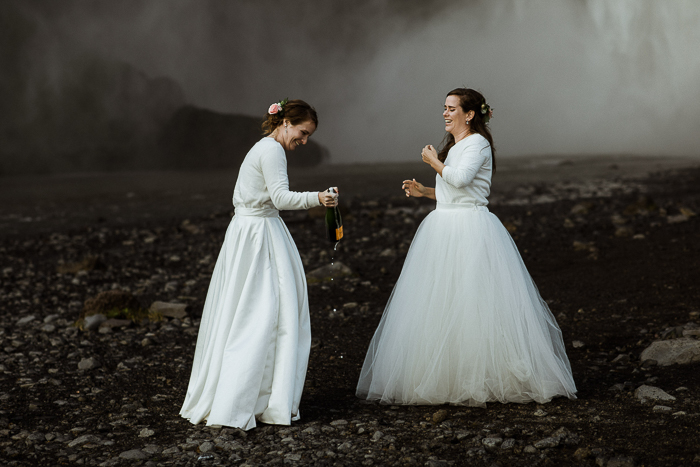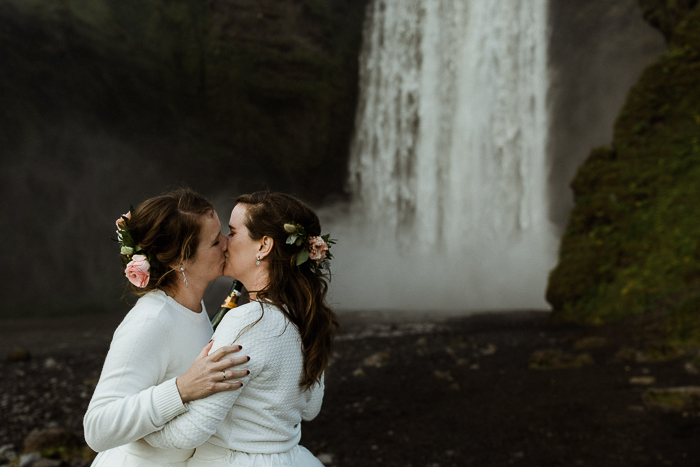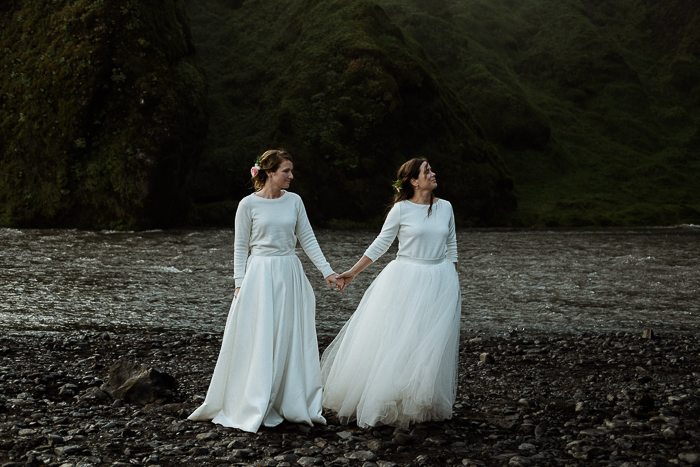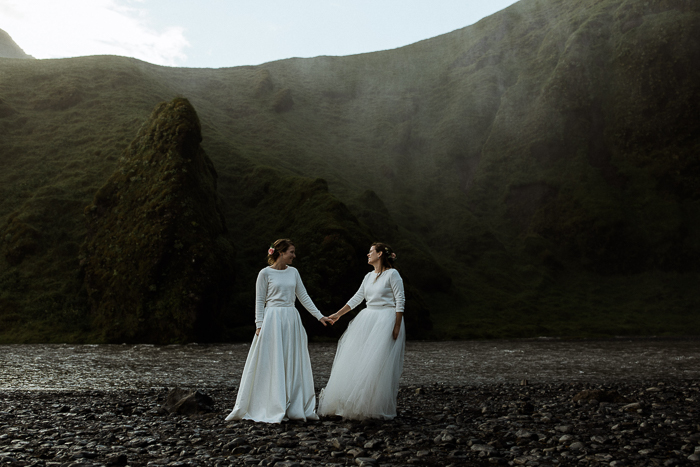 Congratulations again to Brigi and Bianka on their Icelandic seaside elopement! And big thank you to Styrmir Kári & Heiðdís Photography for sharing their special day with us. To get started planning your own magical elopement, check out this elopement planning checklist!