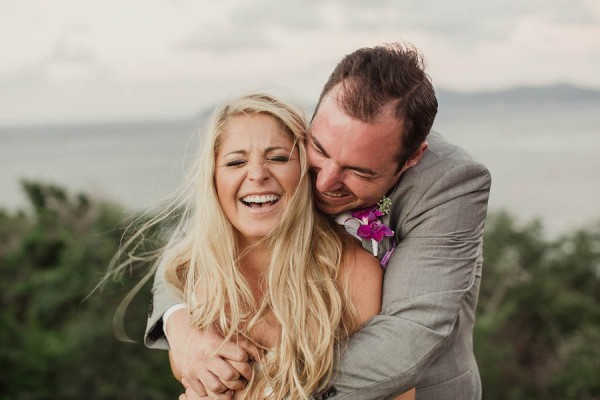 Wanting to honor the natural beauty of their surroundings, Heather and Joel focused their U.S. Virgin Islands wedding on the sand, sea, and sense of community in having all their loved ones together for the big day. The bride and groom's fathers co-officiated the waterfront ceremony, which helped to further personalize the destination wedding. Shaun Menary Photography captured the most romantic newlyweds portraits as Heather and Joel enjoyed their first blissful moments as husband and wife with an epic sunset in the backdrop.
The Couple:
Heather and Joel
The Wedding:
Cinnamon Bay Beach, St. John, U.S. Virgin Islands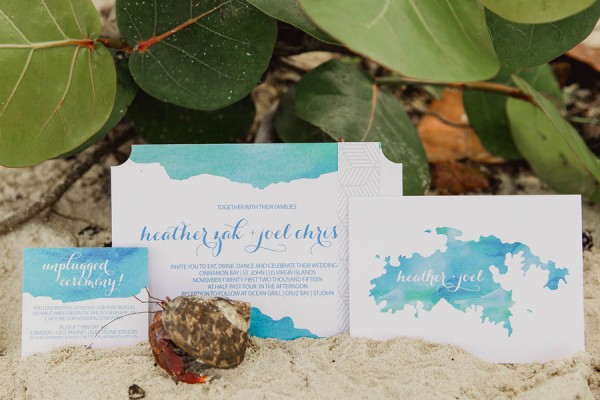 We just wanted laid back fun, what St. John is all about. We didn't want to play up any gimmicks like beach theme with palm fronds and sand dollars. We wanted the natural beauty of the location to be the highlight of the wedding.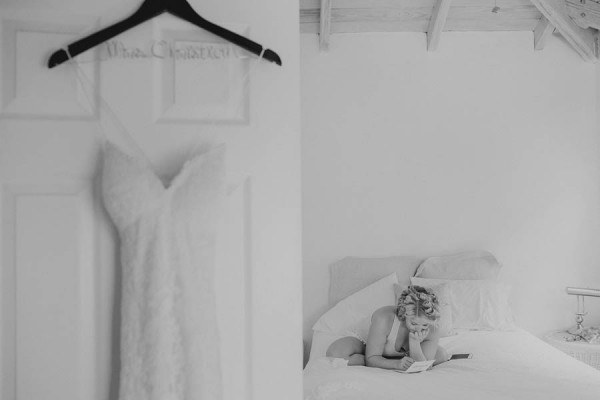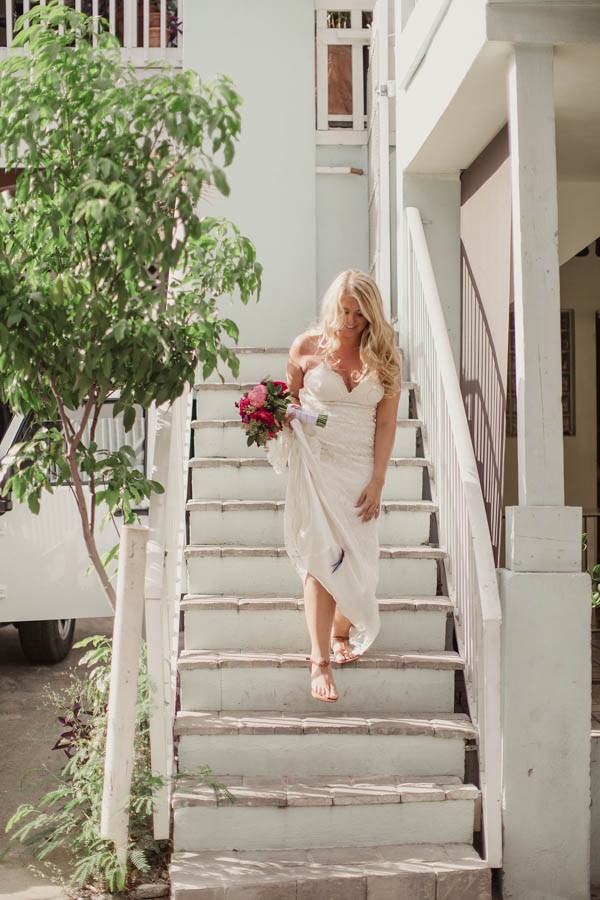 I was in the back area waiting to walk out after the rest of the rest of the wedding party had walked out and I saw my Dad standing there. He looked so handsome it made me cry. Then it was my turn to go through the trees and down the aisle. I walked up to my Dad and it was such a once in a lifetime moment that I can't really describe. As the trees parted to the beach, I saw Joel for the first time and everything just felt to right. I looked around and saw all of the faces of the people we love most and there really isn't anything like that feeling of love, happiness and support. I still smile every time I think about that moment.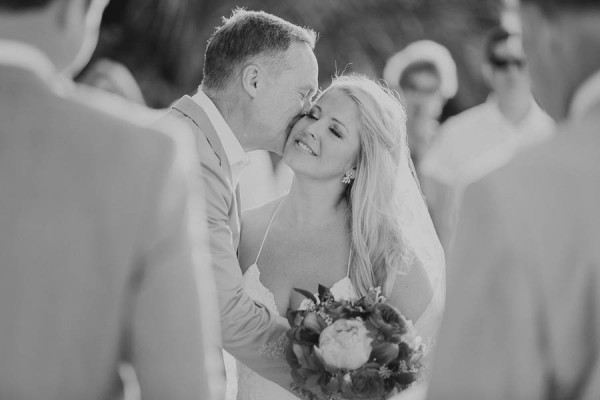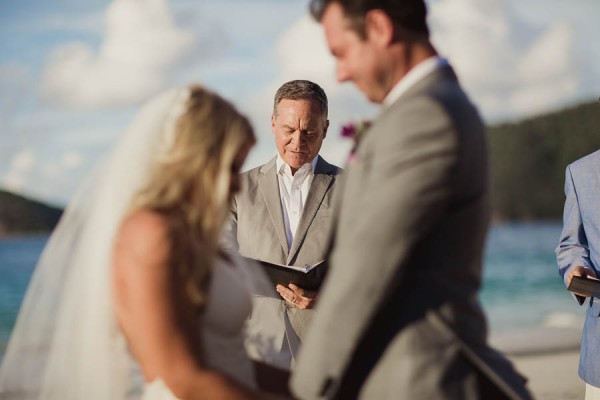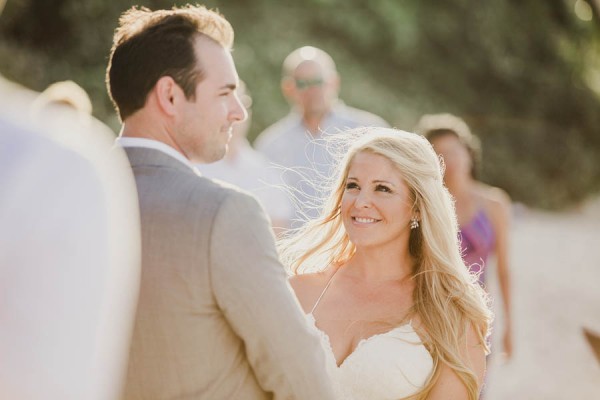 Being a destination wedding, we didn't want a stranger marrying us and we wanted to make it someone special so we had both of our Dads officiate the wedding. They are both so important in our lives so it made it so special for them to stand up there in such a big moment of our lives. We also kept it a secret until the ceremony so it was a sweet surprise for all that attended the wedding.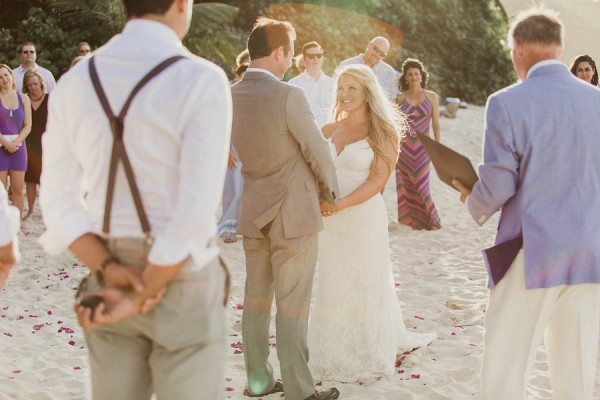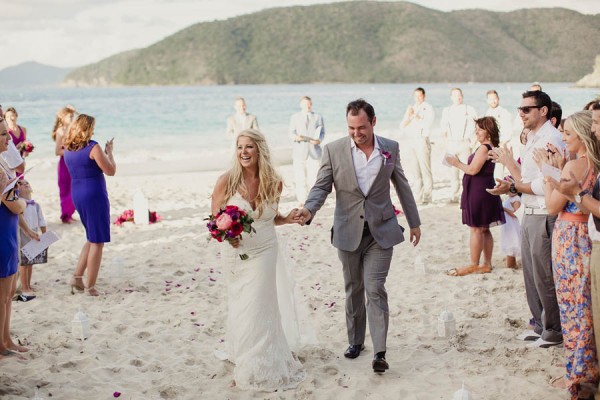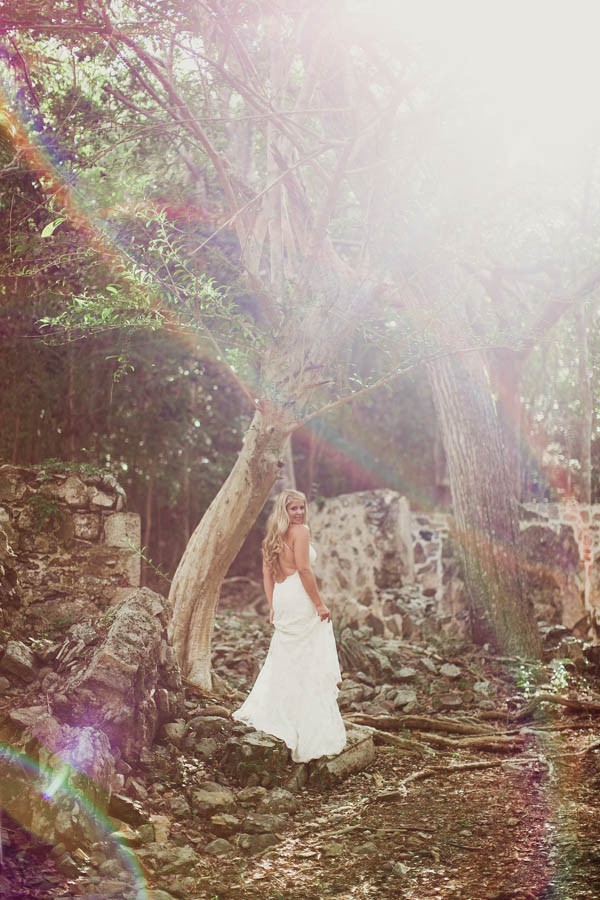 We got married on the beach so we wanted to keep the outfits light, easy and comfortable but still keep a little of the formality of the wedding. My dress was a light lace gown with an open back. I wore my hair down with big relaxed beachy waves and wore a long veil with the most beautiful lace trim, I loved my veil so much! Joel wore a nice tailored grey suit. The bridesmaids wore a mix of berry tone dresses so add a vibrant bit a color against the soft palette. The groomsmen wore grey pants, white shirts, and suspenders.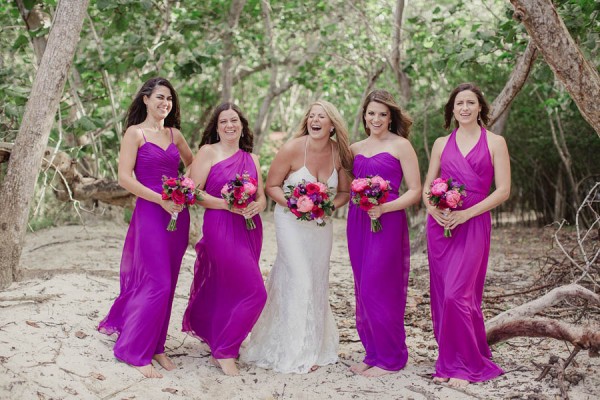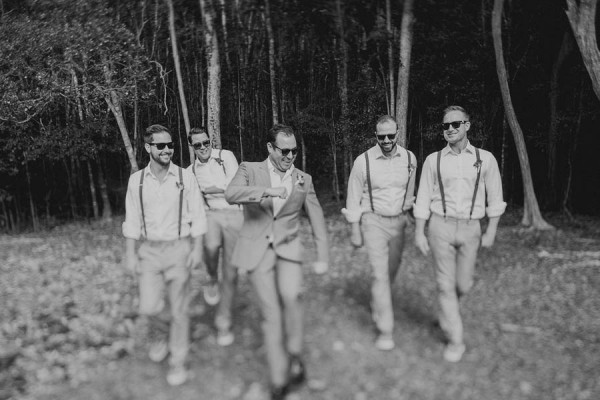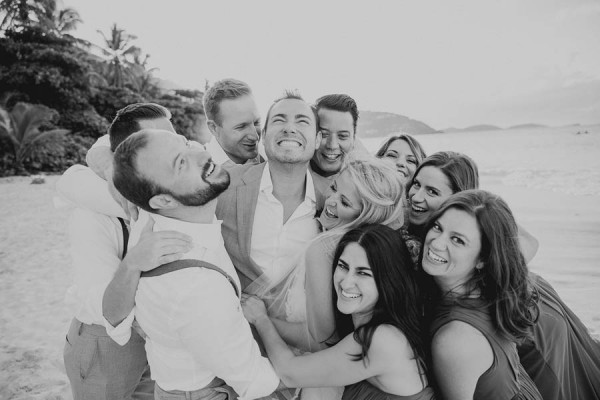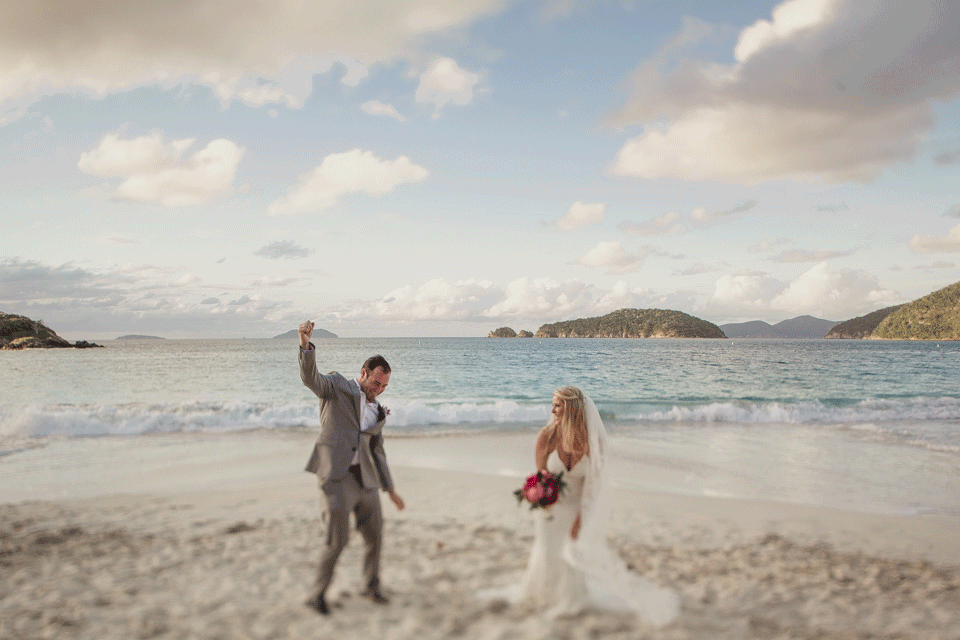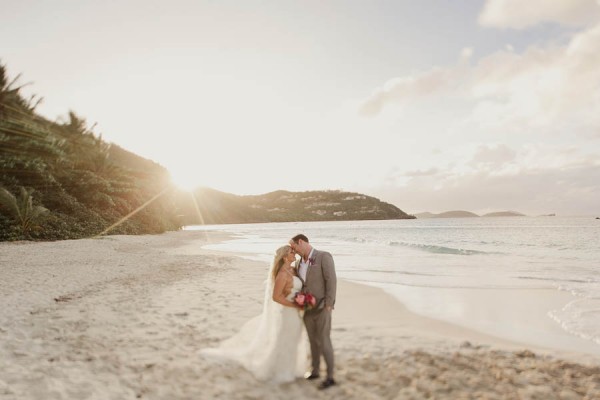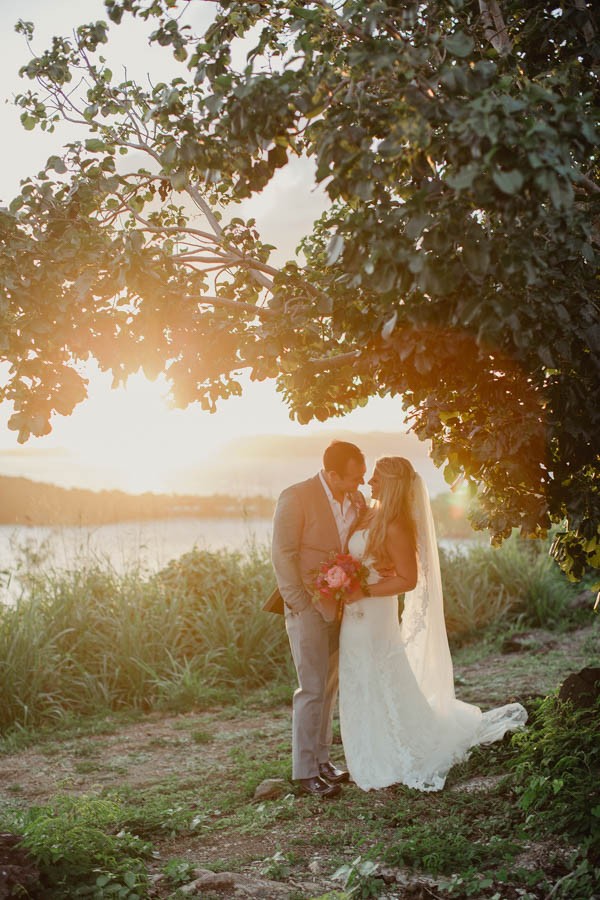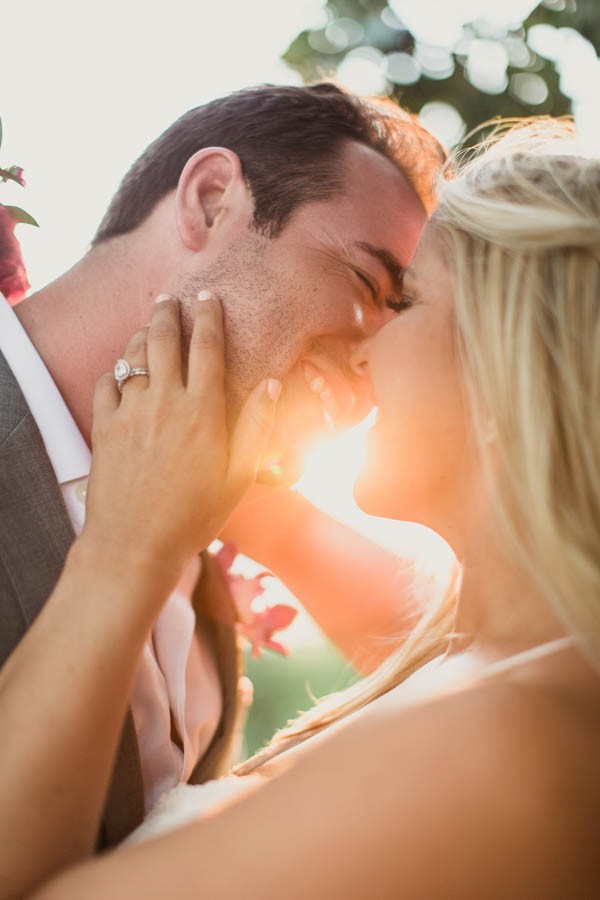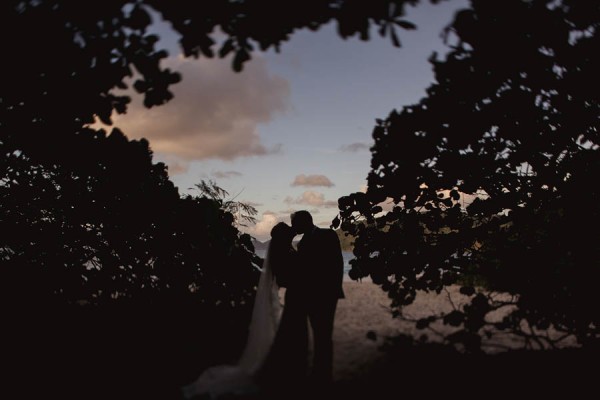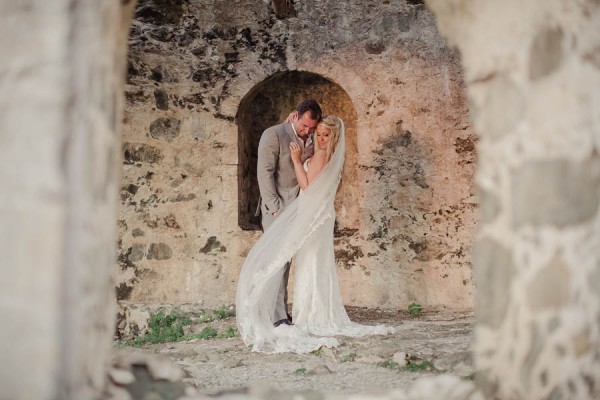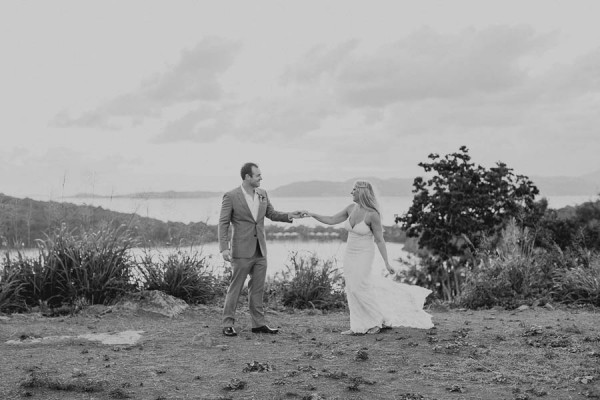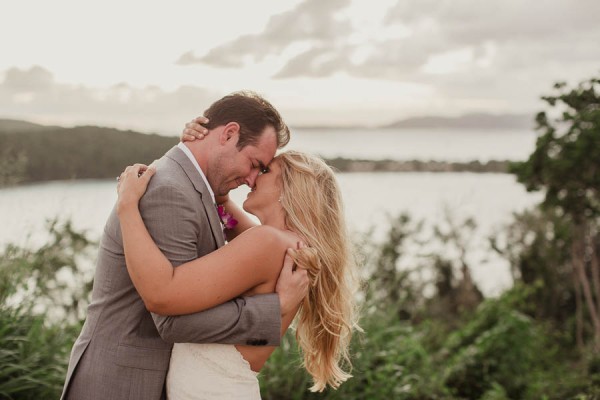 I am actually a wedding photographer as well, and the question I got asked most after our engagement was, "Who is going to photograph your wedding?" Obviously photography was very important to us! Shaun and Shannon with Shaun Menary Photography were the easiest choice we made when it came to wedding decisions –we actually booked them before we finalized the reception spot! I had known Shaun for years and always really admired his work and talent for storytelling through photos. Since we were doing a destination wedding, we wanted someone who was laid-back and could enjoy being part of our trip. It was fun getting to be on the other side of the camera and they both made it so easy for me to really enjoy the day!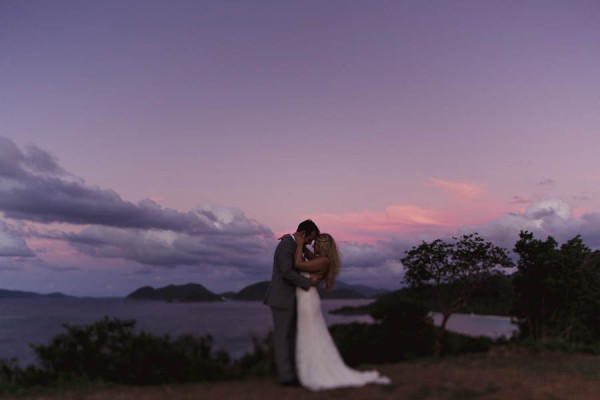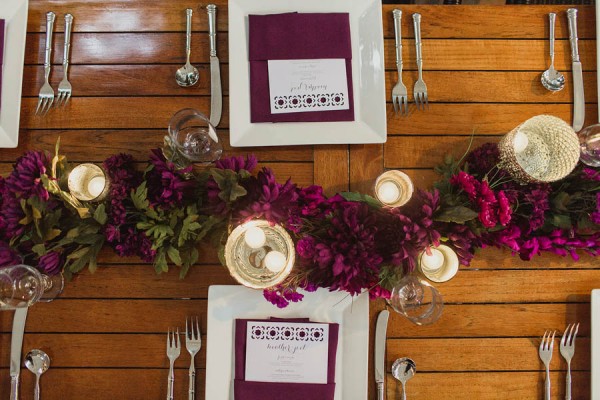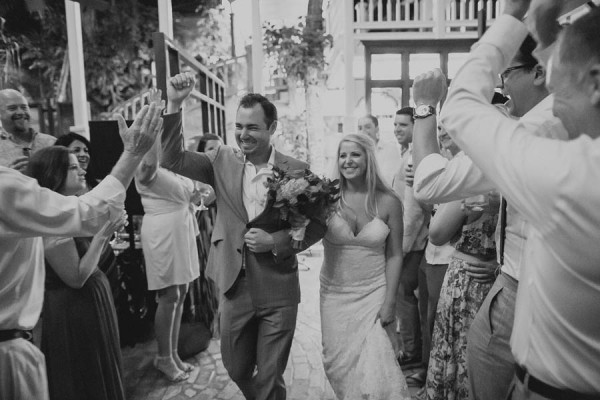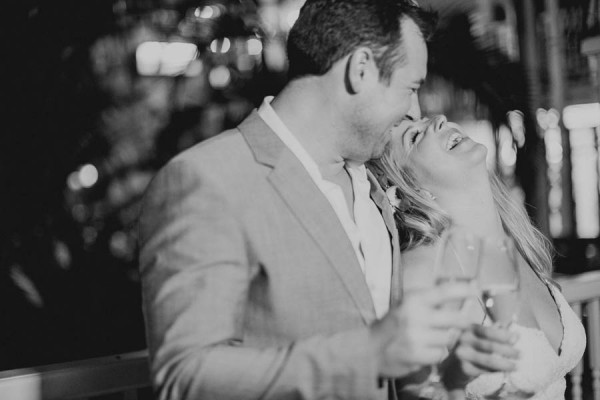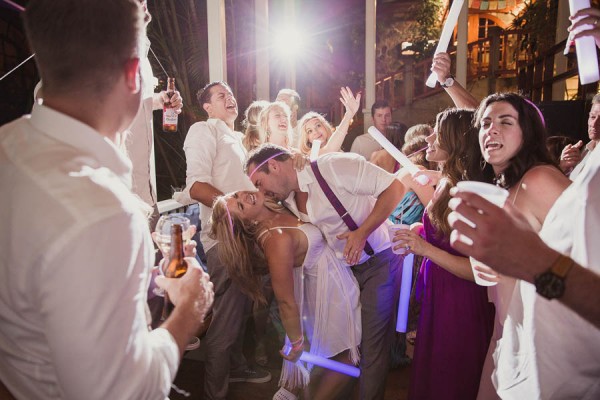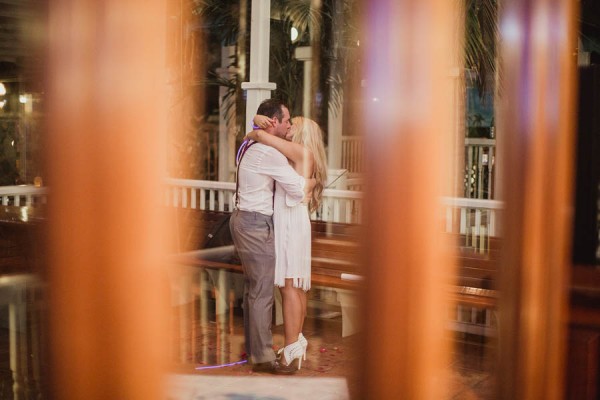 Congrats to Heather and Joel on their U.S. Virgin Islands wedding in St. John! For more from Shaun Menary Photography, be sure to check out Angela and Jack's modern classic wedding at The Room on Main.