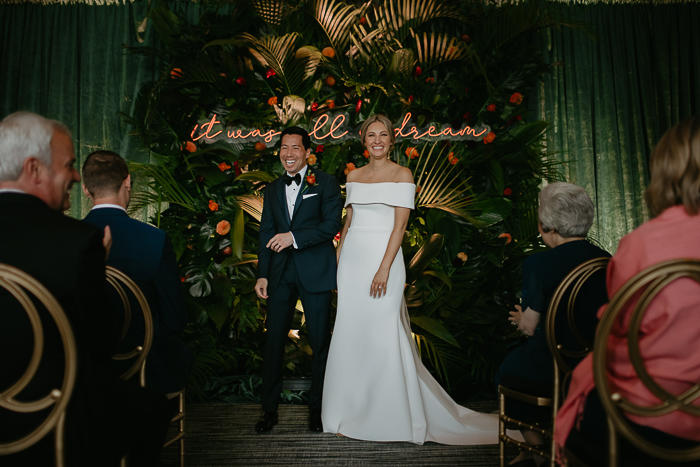 If you've always wanted a tropical wedding but don't want to travel, then you're going to love Keira and Raymond's dark modern wedding filled with lush greenery. With the help of Alicia Keats Wedding & Events, the couple turned the ballroom of the Fairmont Pacific Rim into a Hawaiian-themed celebration full of monsteras, palms, and brightly colored florals arranged by Flowerz. And when we say full of plants, we mean it. We're talking two floor-to-ceiling flower walls and giant centerpieces!
The decor didn't stop there, though. The moody ballroom also featured a custom-made neon sign backdrop, gold accents that perfectly accentuated the emerald green color palette, a monstera-printed dance floor, and a funfetti cake inspired by Milk Bar.
Now, if you'll excuse us, we've got some packing to do. Trust us, one look at these photos from Junebug member Meghan Hemstra will have everyone booking a one-way ticket to paradise. See you there!
The Couple:
Kiera and Raymond
The Wedding:
Fairmont Pacific Rim, Vancouver, British Columbia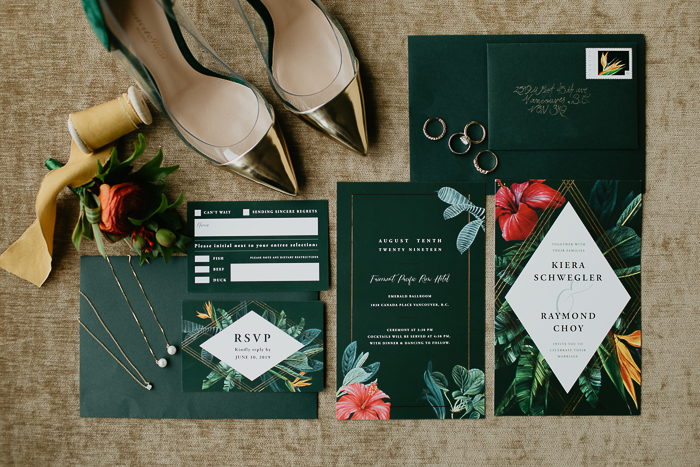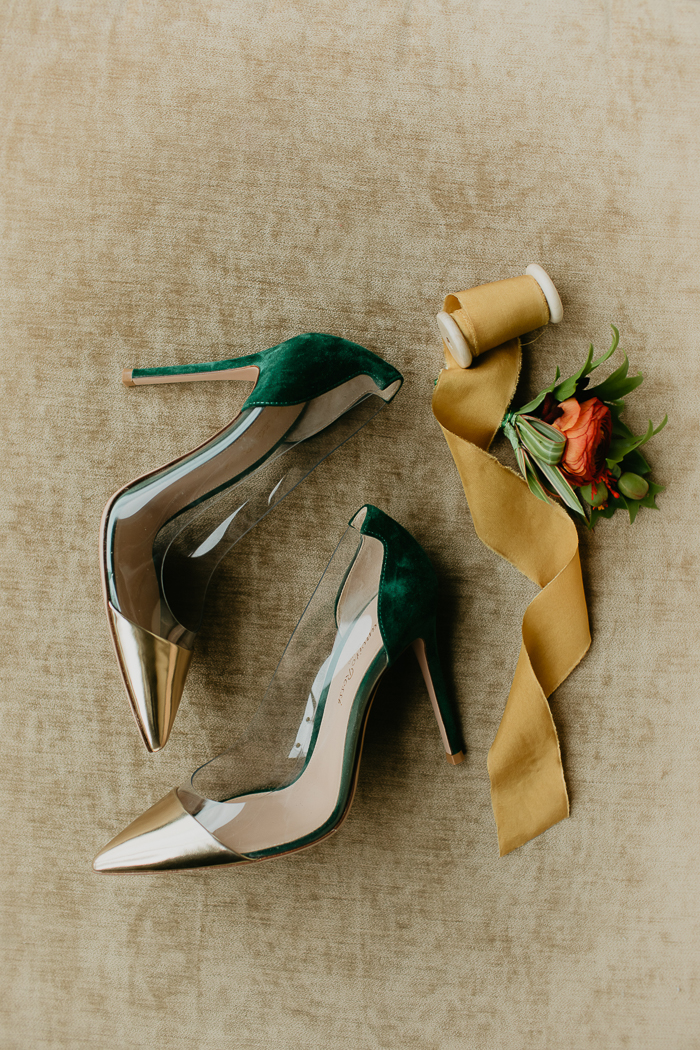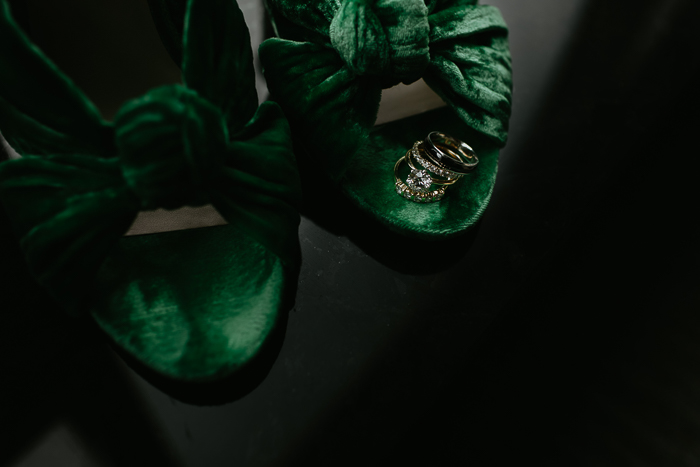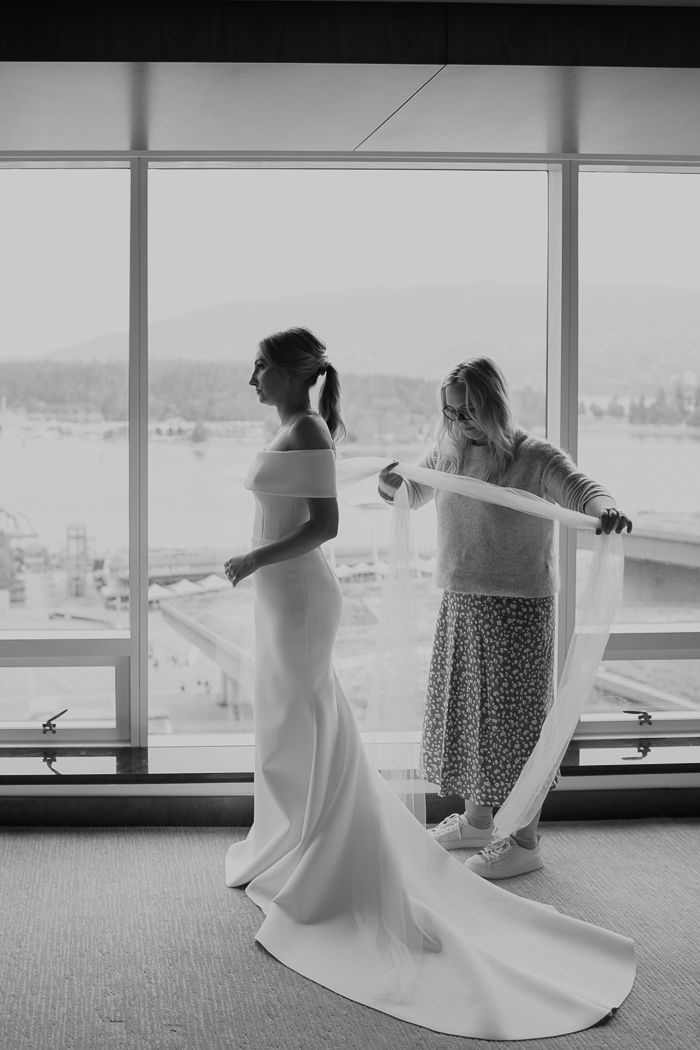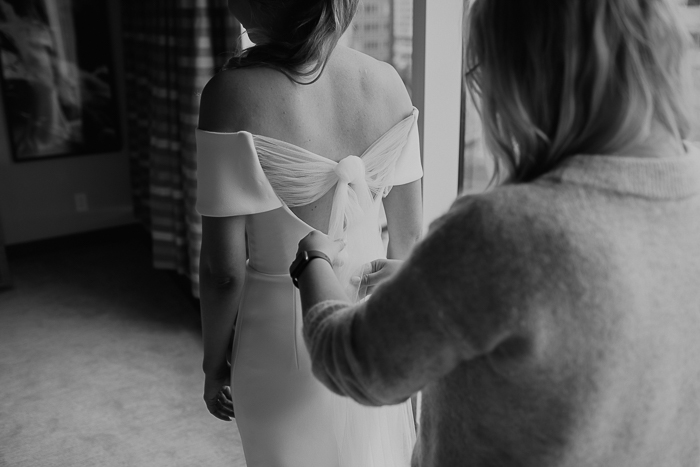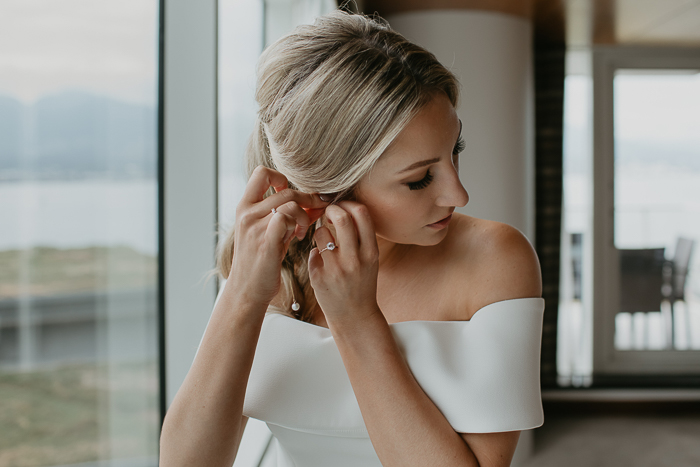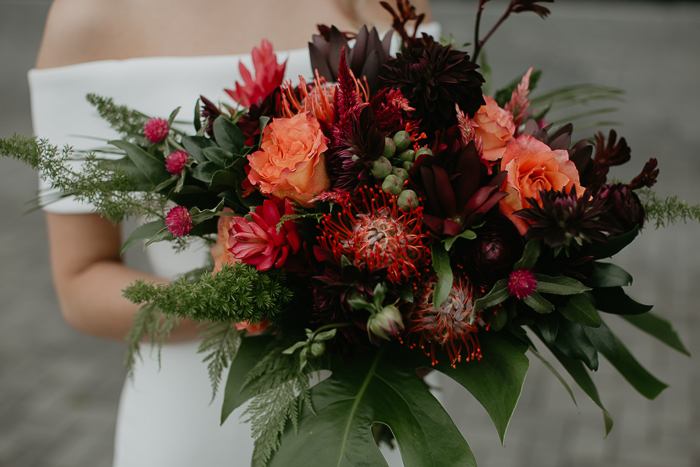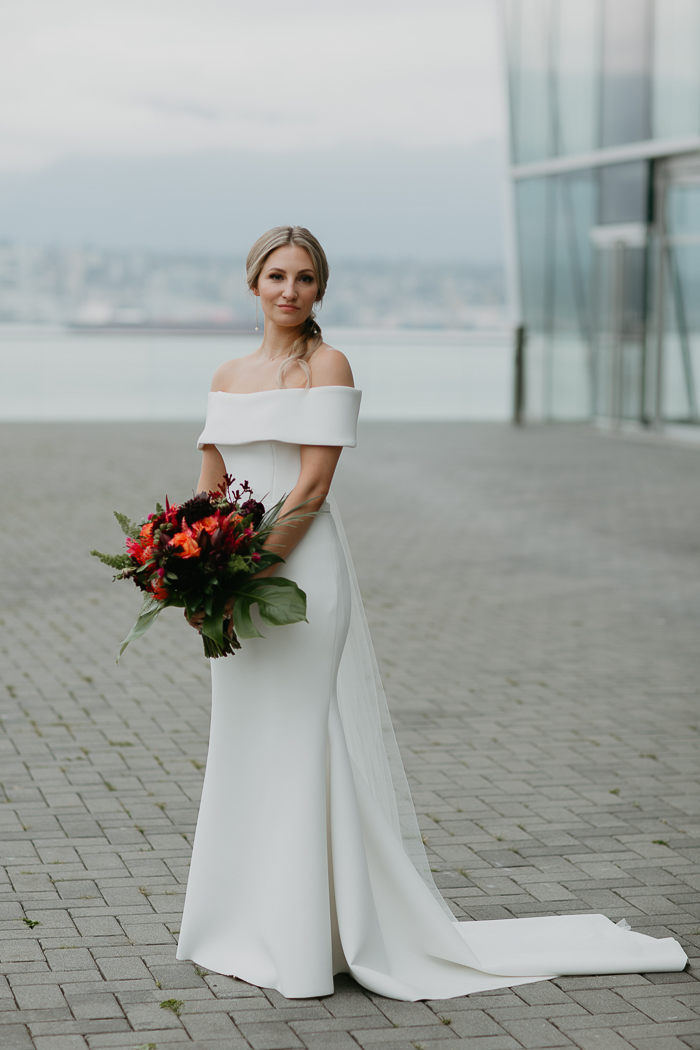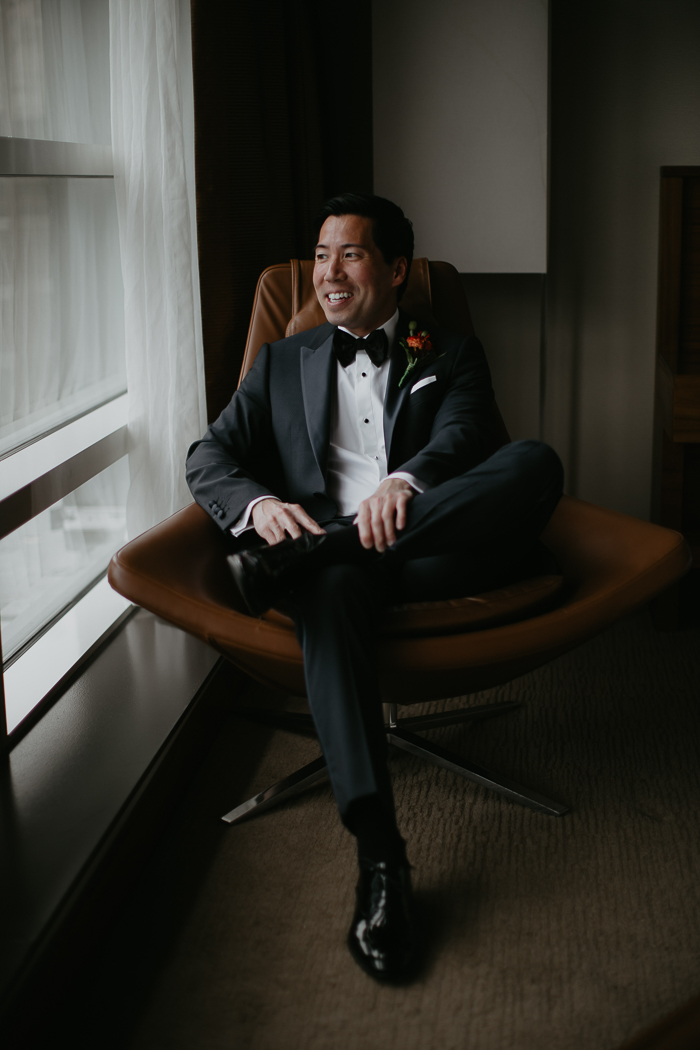 Dark Modern Wedding Vibes
I wasn't the kind of girl who had been planning her wedding for her whole life and didn't like the idea of being the center of attention the entire day, so I struggled to find inspiration that didn't feel cliche. It was actually my husband's idea to go with a more tropical theme, and we ran with that to create something that felt like it was dark and moody. We were really inspired by our trip to Singapore and incorporated those vibes as much as possible. Everything else was about having a cool party that also happened to be our wedding.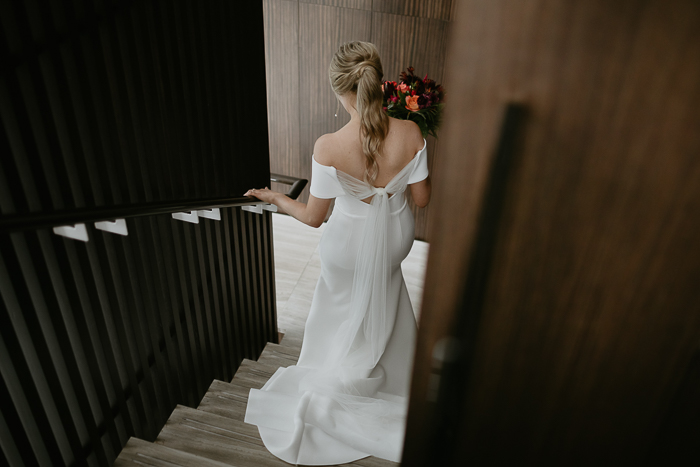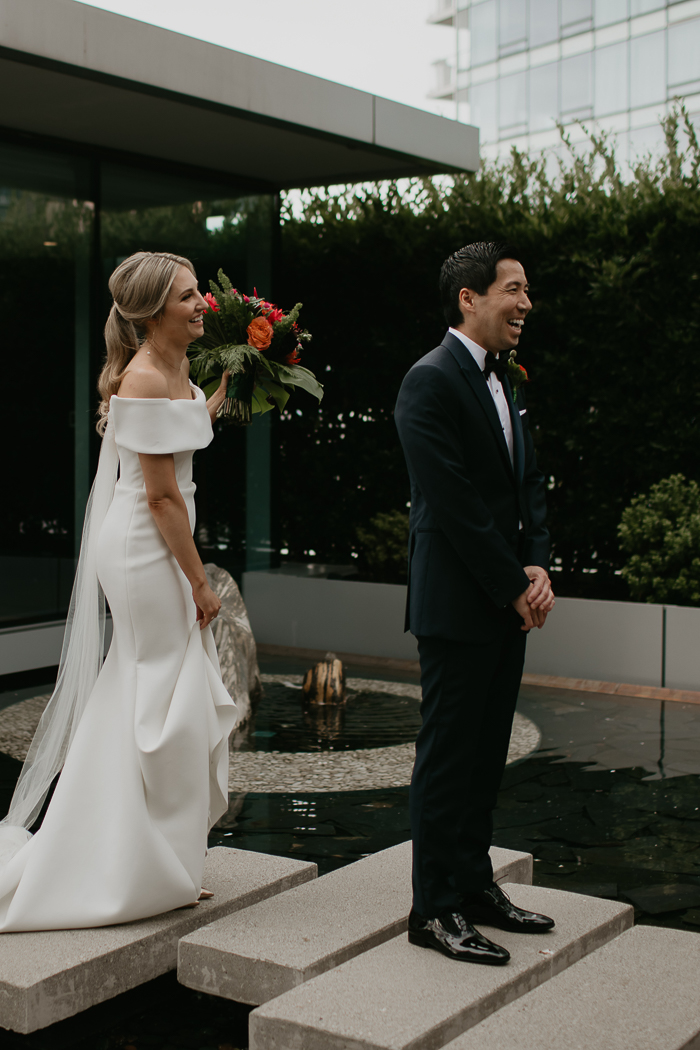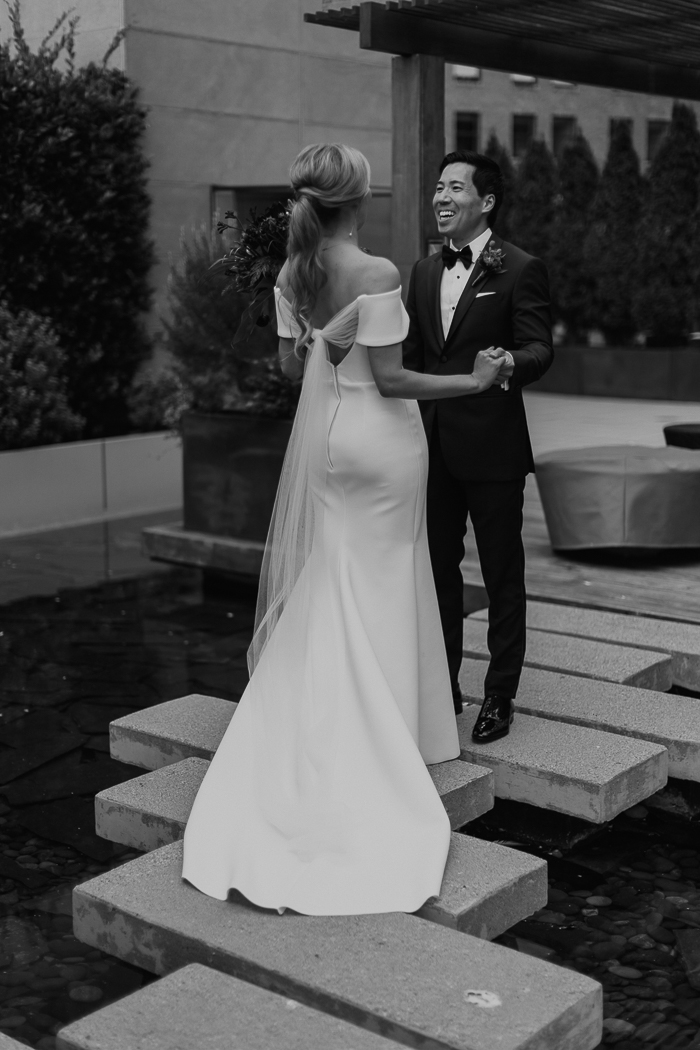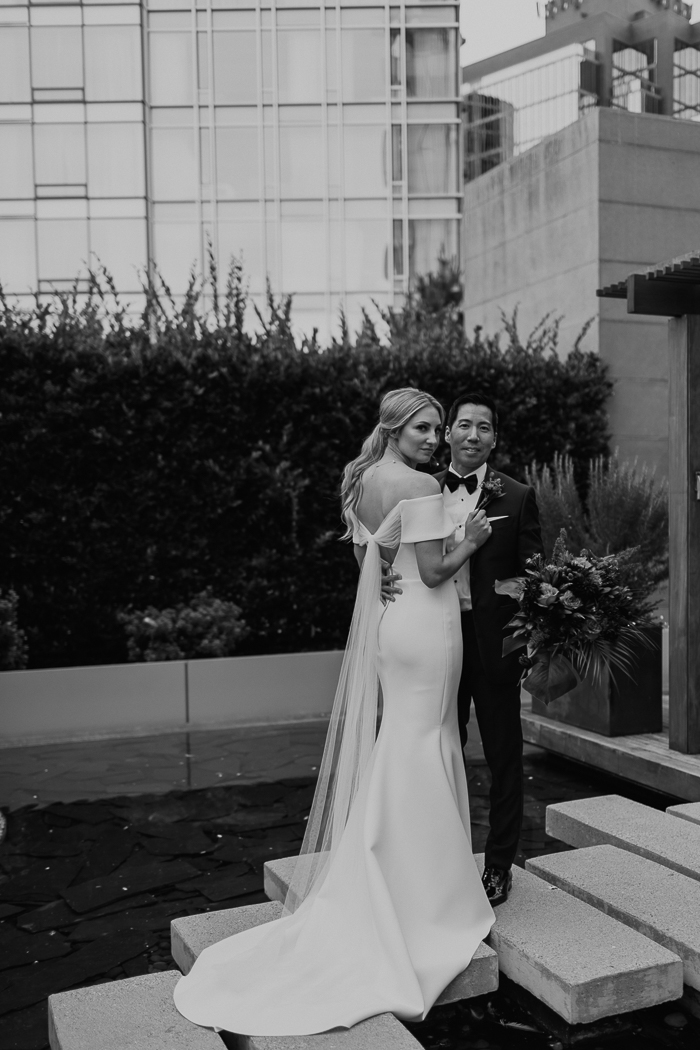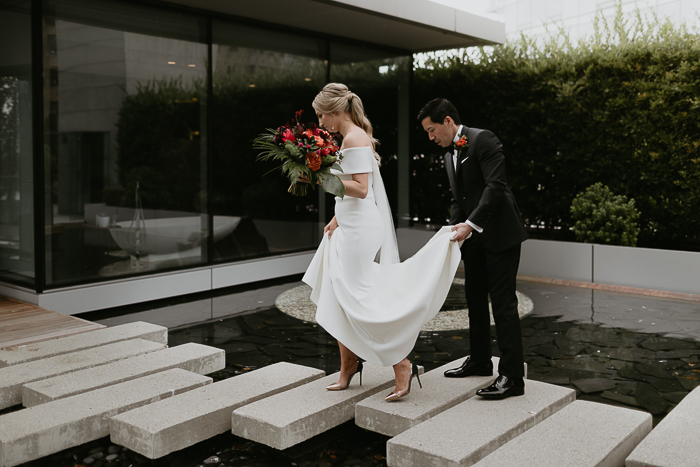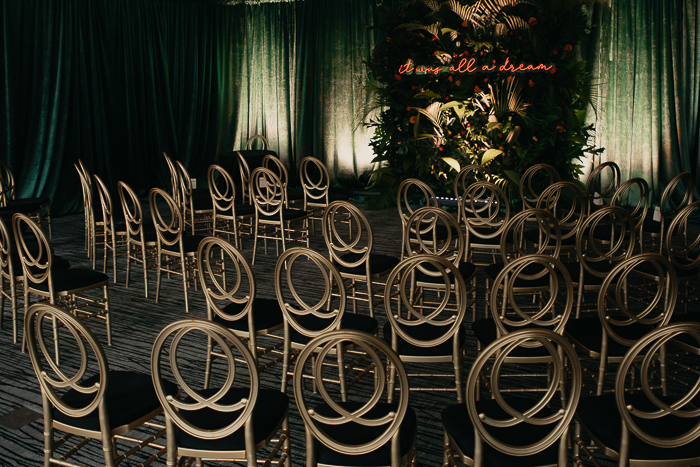 A Ceremony Written By The Bride
We struggled with the ceremony because it focused on us, and we aren't super sentimental or emotional people. I write for a living, so I ended up working pretty closely with our officiant to come up with words that made sense to us. We kept it short and sweet—under 15 minutes. I also came in through a hidden entrance to buy myself a few extra seconds of people not having their eyes on me.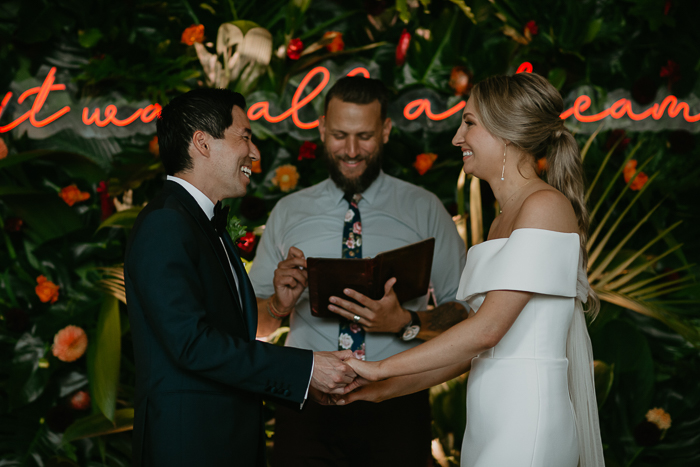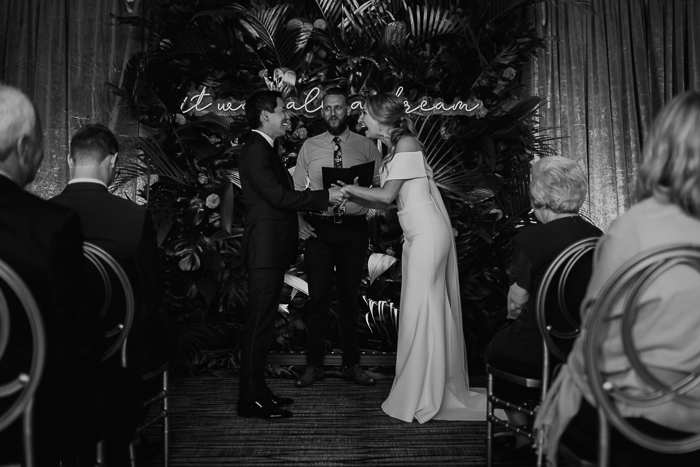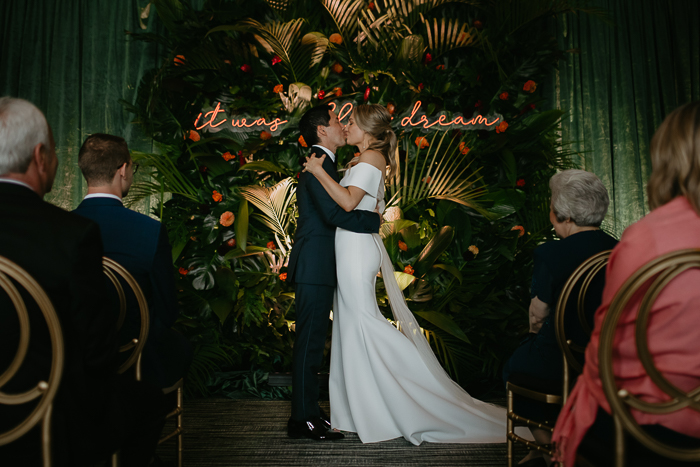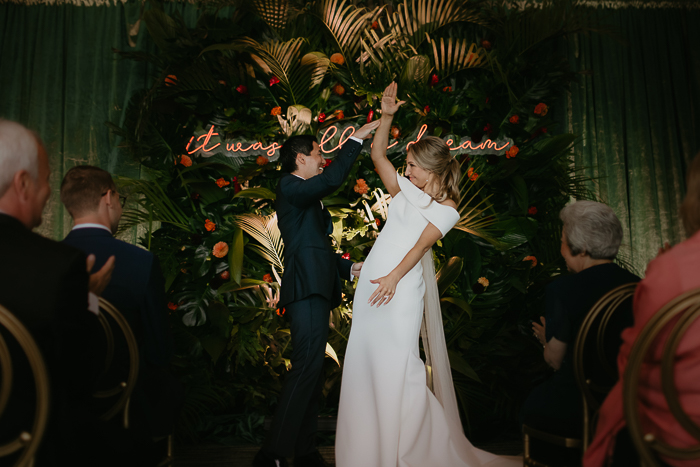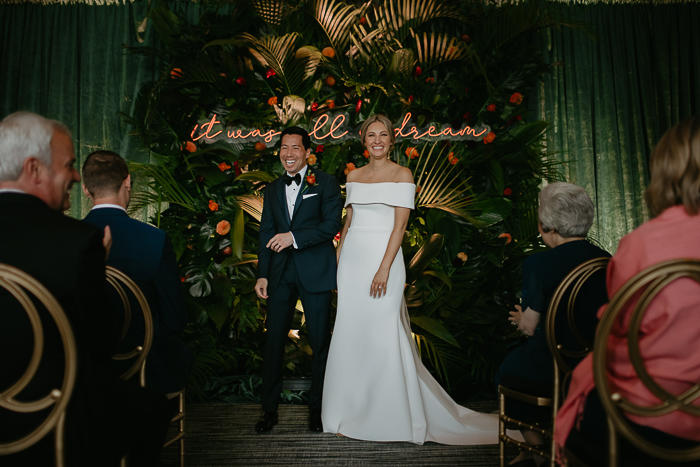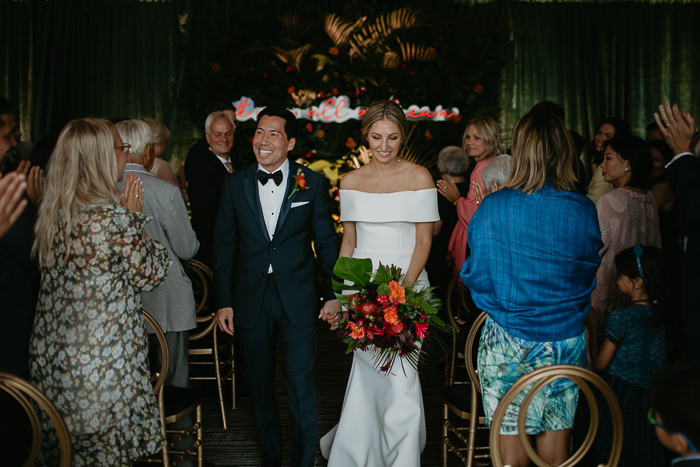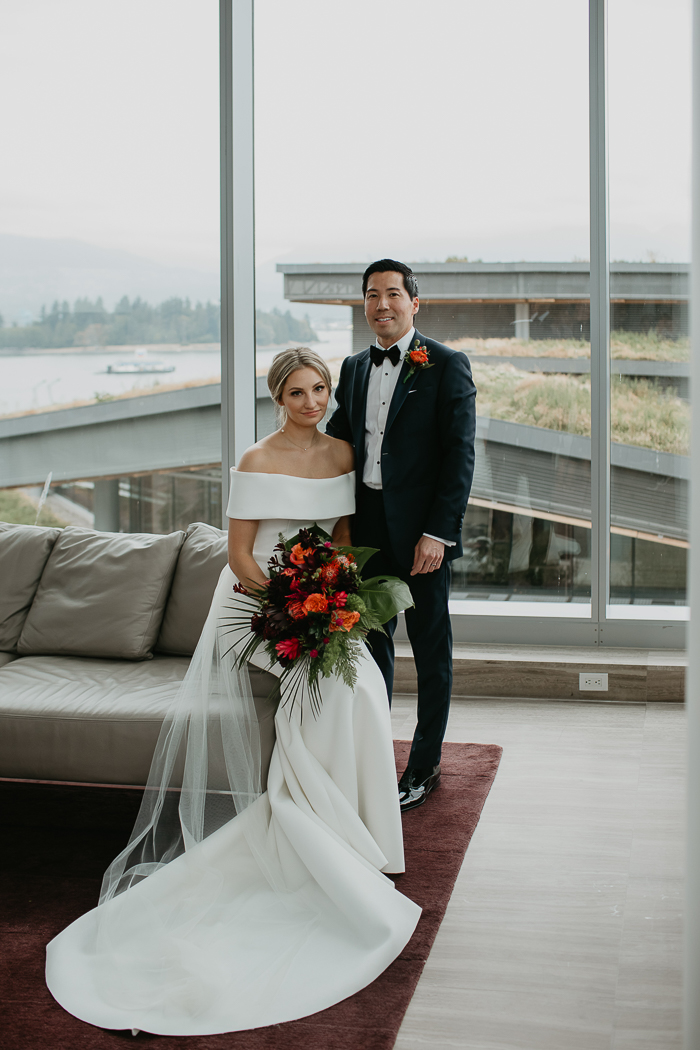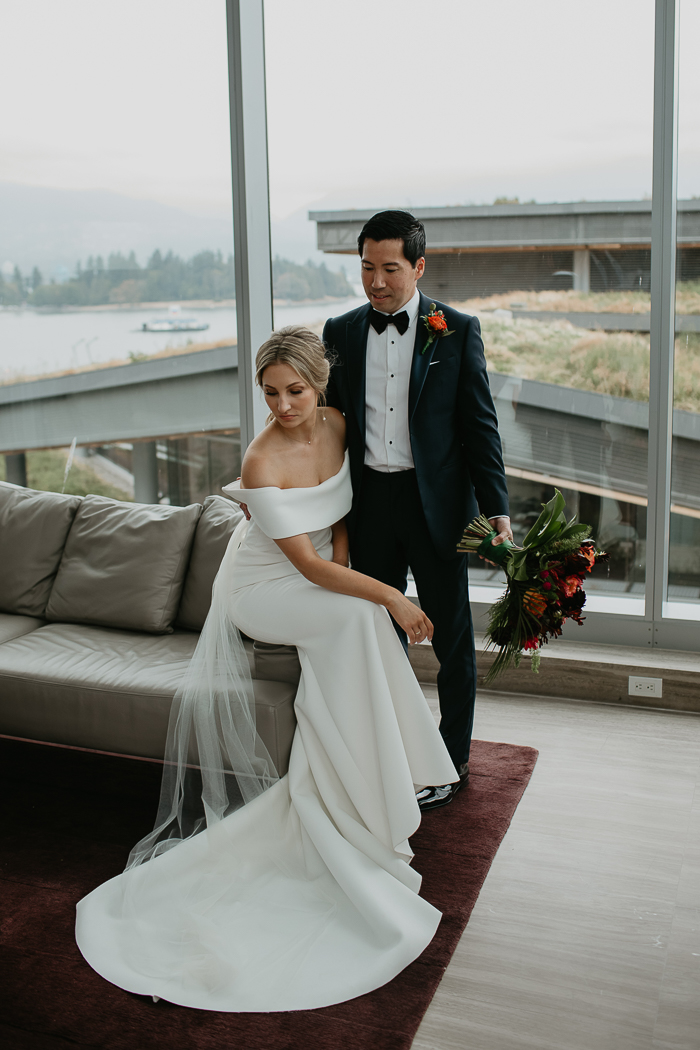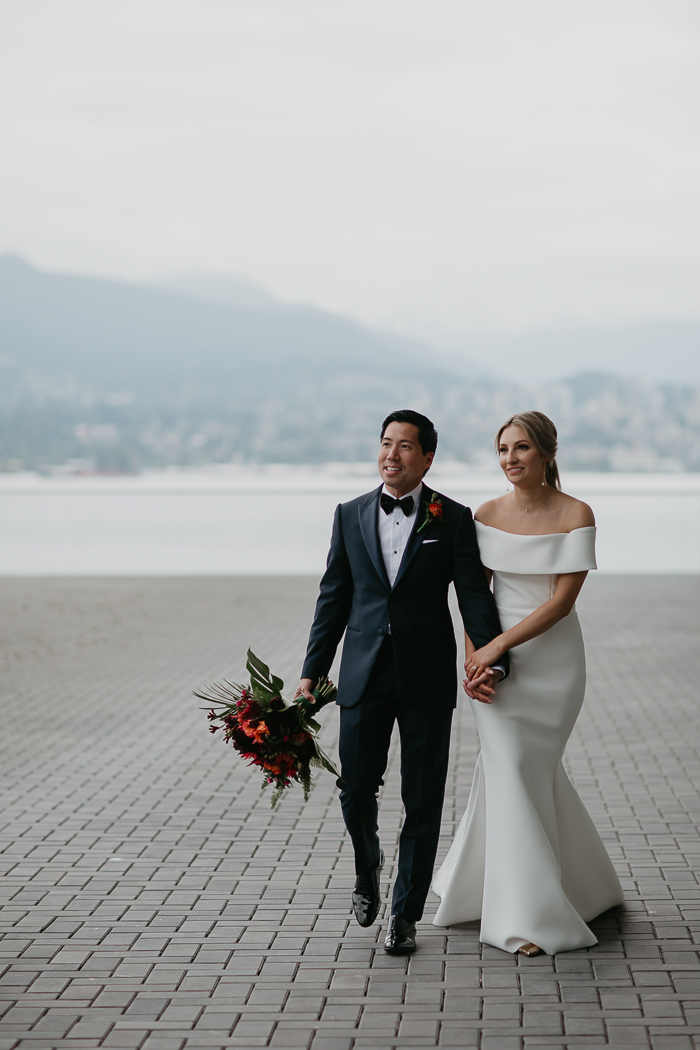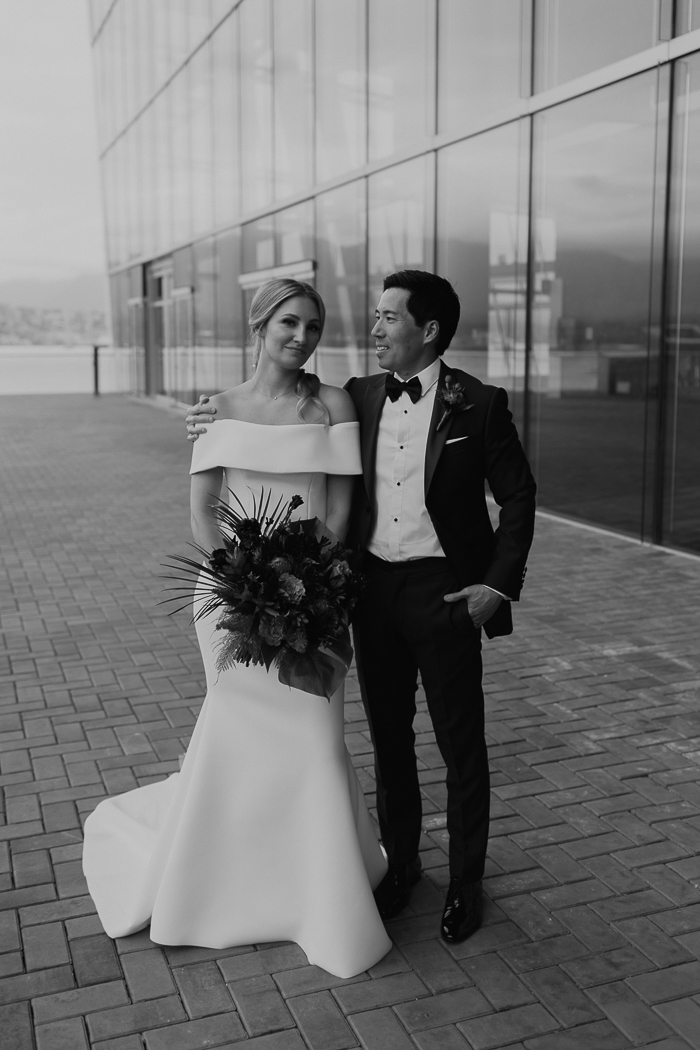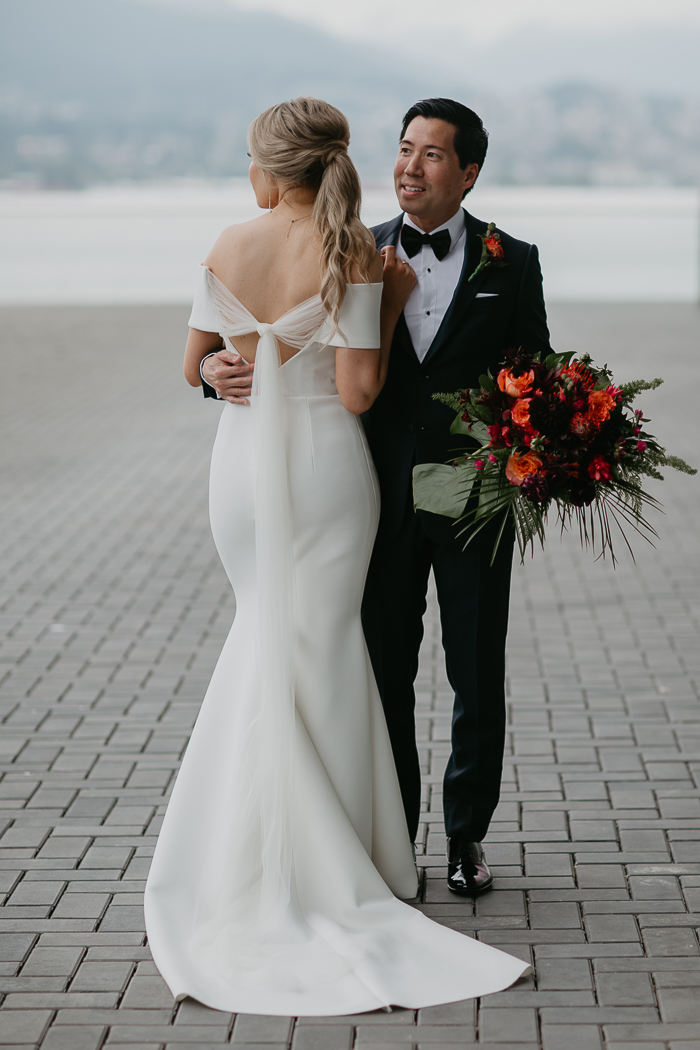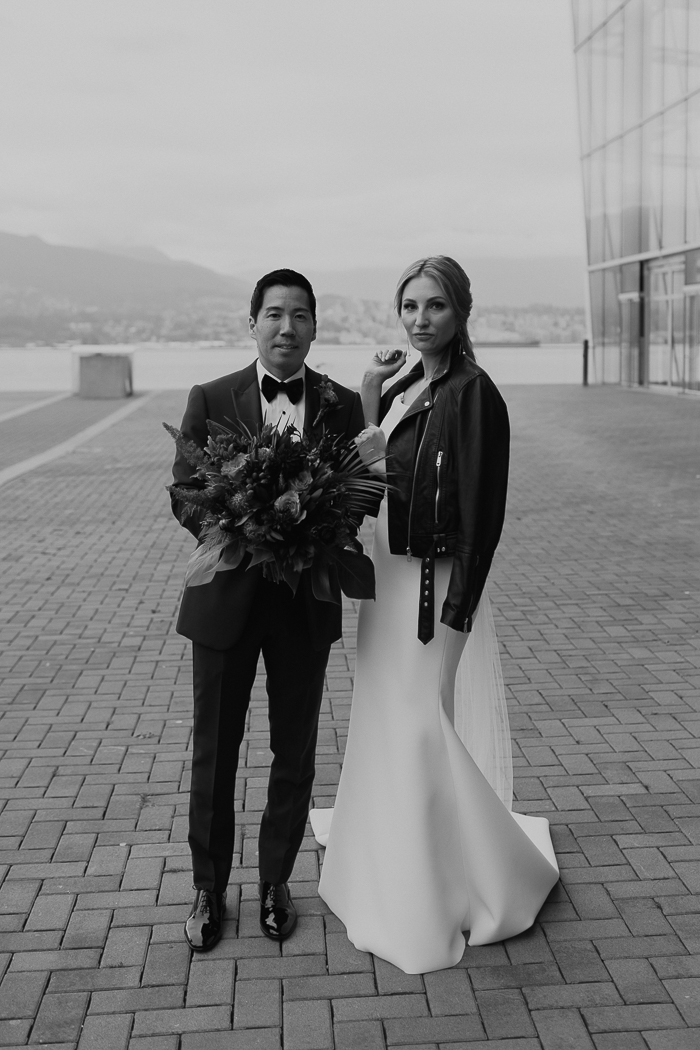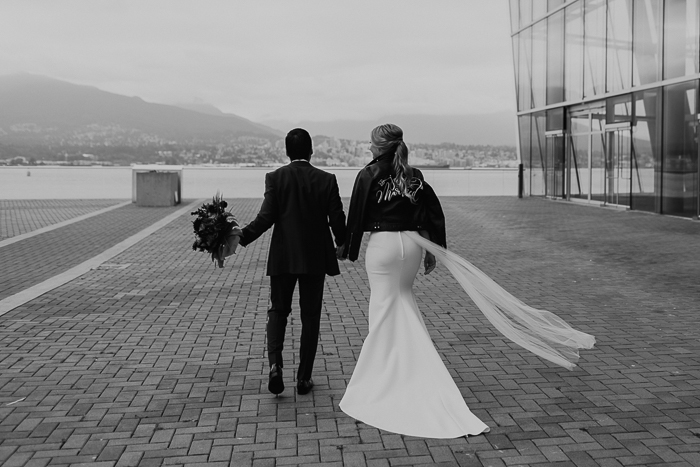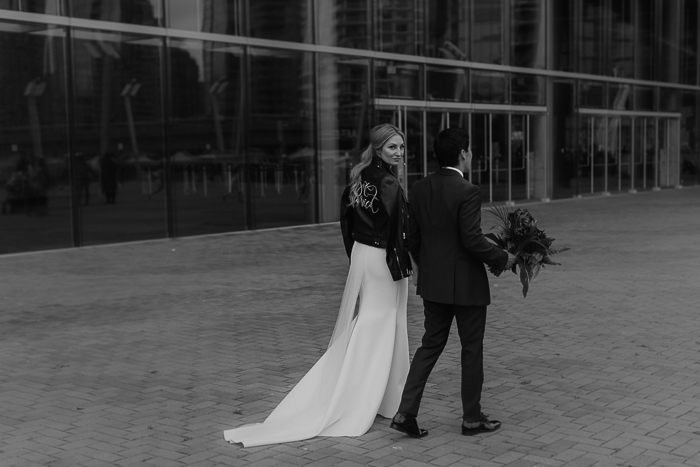 Wedding Planning Advice From The Bride
I didn't really want a big wedding and ended up having to compromise. But I was still able to really enjoy it by focusing on the important things, like making it fun and comfortable and not too stuffy, having great flowers and decor, and having a great photographer. Our venue and seated dinner were very fancy and elevated, so we added some casual elements like french fry and chow mein bars, a candy table, and–my favorite–a confetti wedding cake. I think the big takeaway is, you might not get to have everything you want to have, but pick a few things you care about and enjoy those aspects. This goes for your wedding budget too!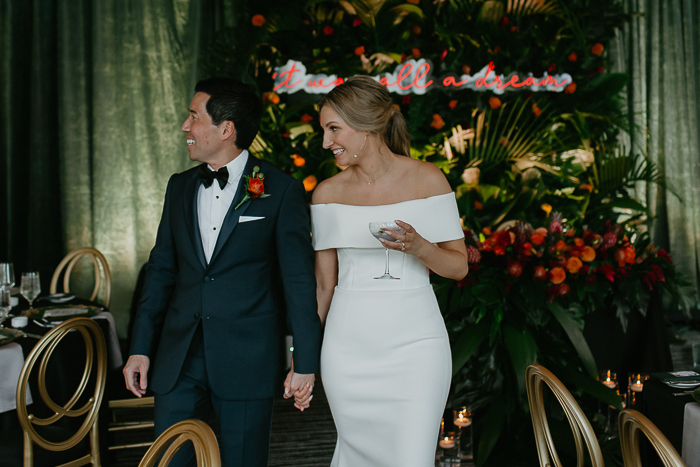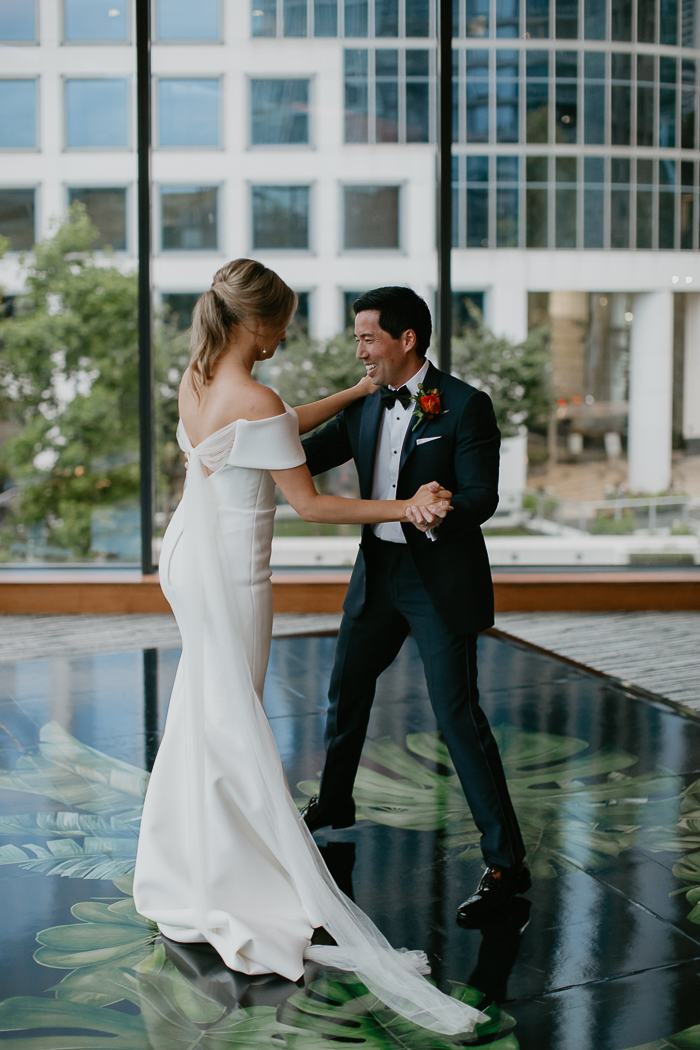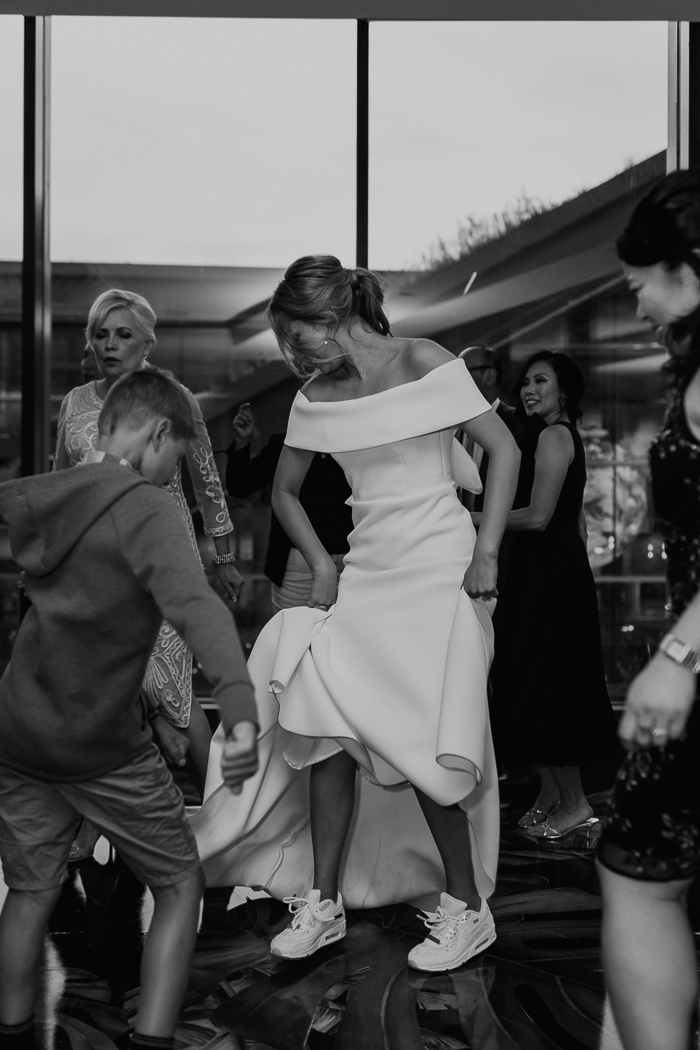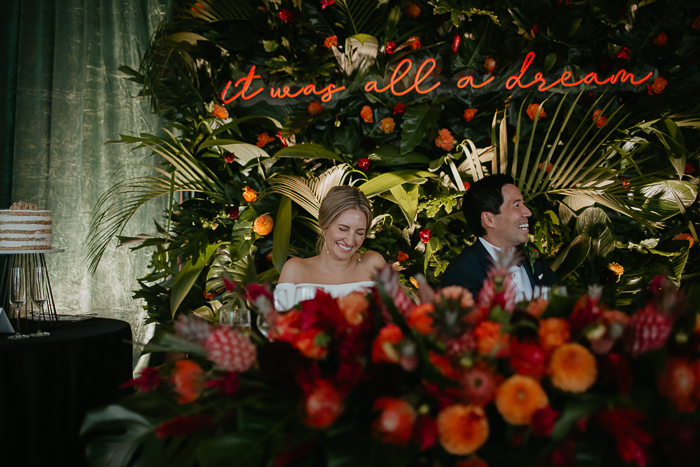 Congratulations again to Kiera and Raymond on their dark modern wedding! We're so thankful that Junebug member Meghan Hemstra Photography was there to capture every unique detail of the day. To see more of Meghan's work, check out her profile in our directory of wedding photographers from around the world!