Don't like the thought of your wedding guest book gathering dust over the years? Try something less traditional and more personal by creating a guest book worthy of displaying in your home or somehow using in the future. We hope you can gather some inspiration from these alternatives to the run-of-the-mill guest book.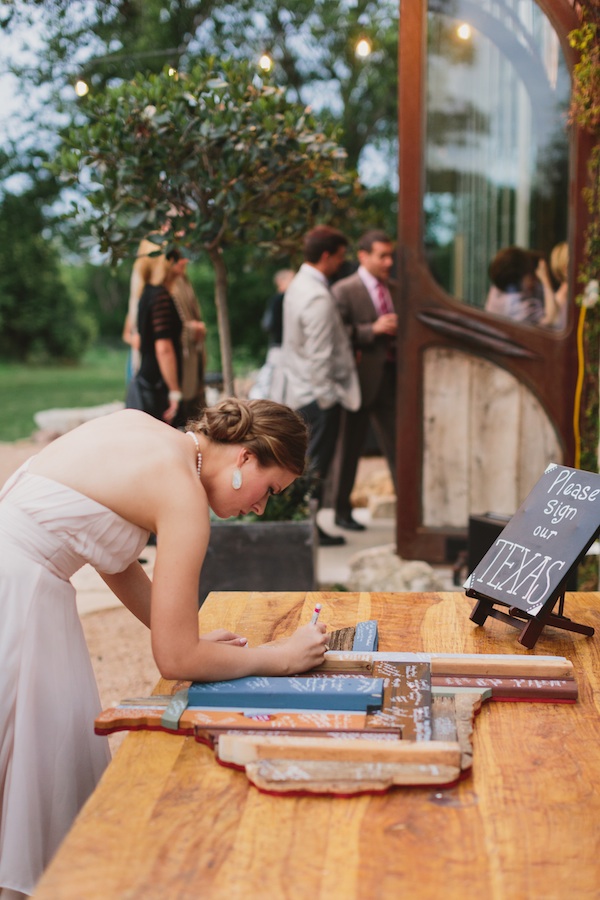 Magan Blasig of Urban Grey Photography
Try using something that you could turn into a piece of art, such as a crafty wall piece, like this Texas shaped hardwood wall art above. Have guests sign their well wishes, and showcase your favorite state and guest book in your home. You'll have a great memory hanging on your wall for years to come!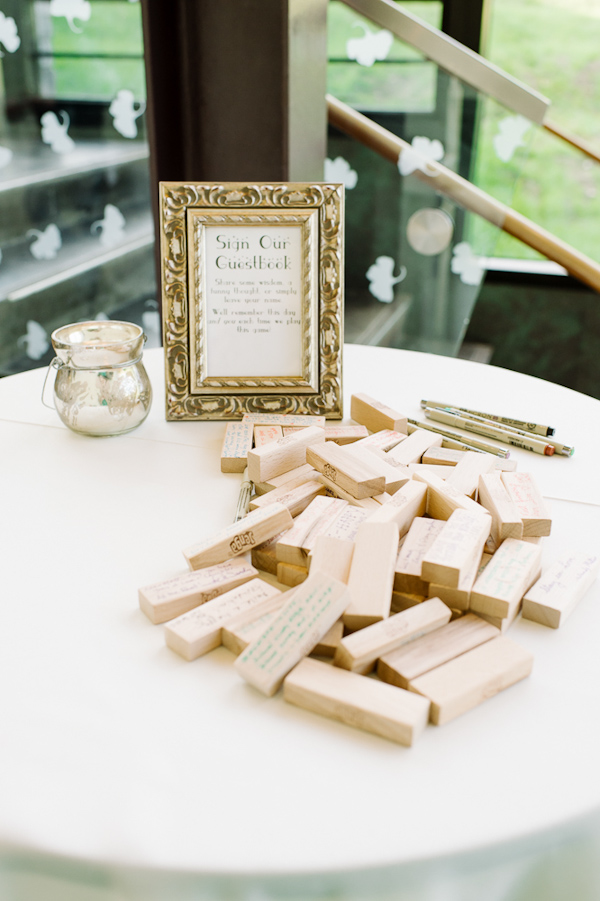 Photo by L Hewitt Photography
Love playing games? Turn your favorite game into your guest book and all future games will bring back fun memories of your wedding day. Jenga is the perfect game for this, as the wood blocks are long lasting and just the right size for a congratulatory note!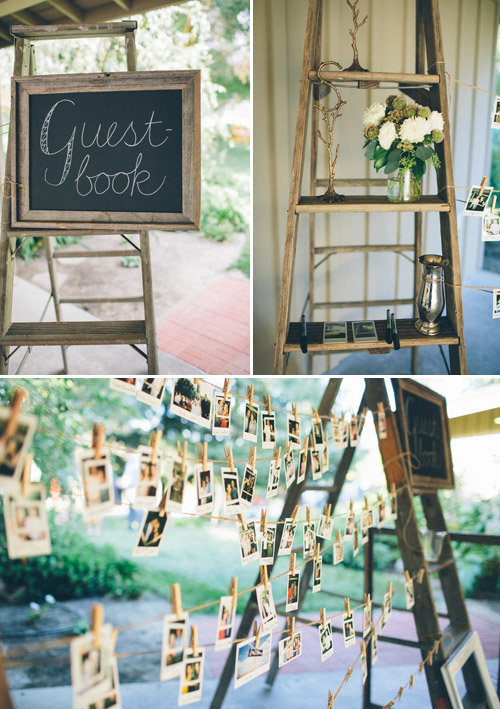 Photo by Kate Miller Photography
Have guests leave a visual signature by incorporating some sort of photo guest book. You're more likely to keep these photos than a few pages of signatures. Remember, a photo is worth more than 1,000 words, anyways!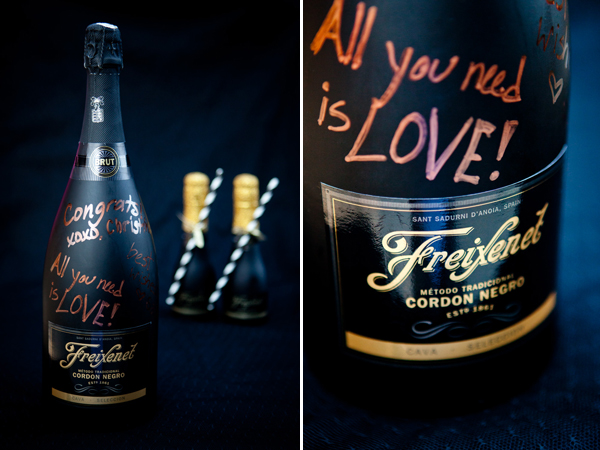 Photo by Freixenet
Find a fun bottle or your favorite drink and have guests sign their well wishes to you. On your anniversary, you can drink up and reminisce as you read over your guests' words of wisdom, congratulations, and humorous anecdotes.
Photo by Nine Photography
Have guests leave their mark with a fingerprint and each signature will truly be unique. The overall effect is artistic and creative. You can also use your fingerprint guest book as a wall piece for your home.
We hope you found some inspiration in these creative wedding guest books. Just remember to keep it personal and useful!