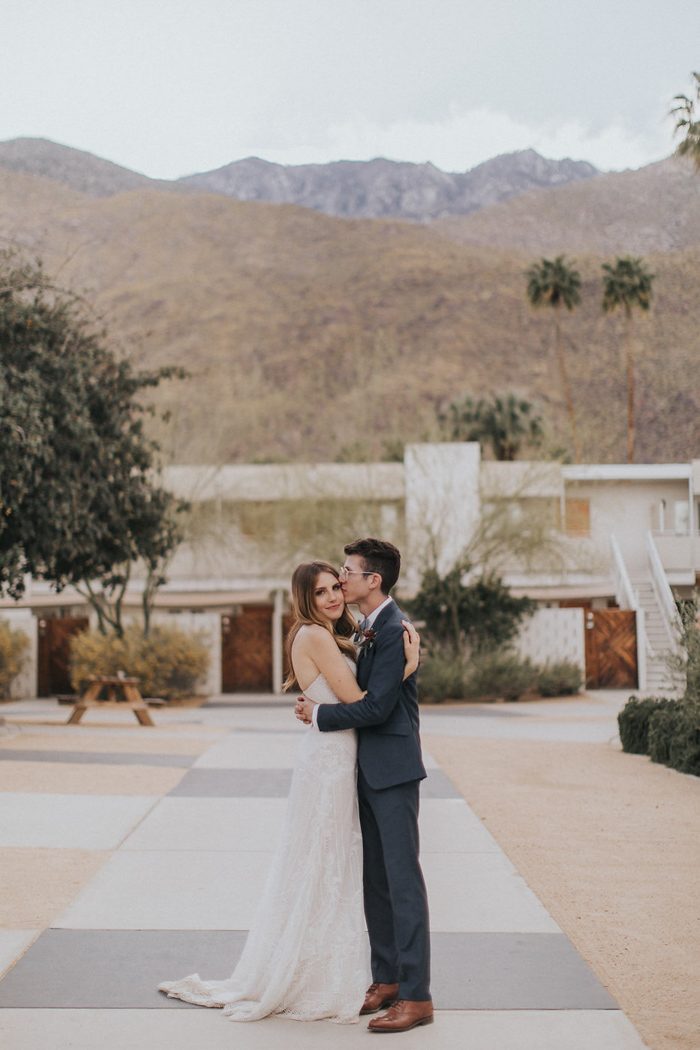 If you think mid-century modern, celestial, bohemian, and earthy vibes can't go together, just wait until you see the details in Lindsay and Sam's Ace Hotel Palm Springs wedding. Even though this famous desert hotel offers plenty of personality on its own, the creative duo handmade nearly every piece of decor to add their own brand of quirkiness. The wood signs that the groom designed and engraved had both a celestial and a mid-century modern look, while the bride's potted plants, greenery wall hanging, and sage bunches added a perfectly bohemian and earthy touch. That same free-spirited feel was also echoed in the bride's relaxed Rue De Seine dress and her bridesmaid's boho-chic frock from For Love and Lemons. In the end, Lindsay and Sam pulled all four styles together into an unforgettable event, and the photos captured by Kindred Wedding Storytellers highlight every ounce of the couple's unique personalities.
The Couple:
Lindsay and Sam
The Wedding:
Ace Hotel, Palm Springs, California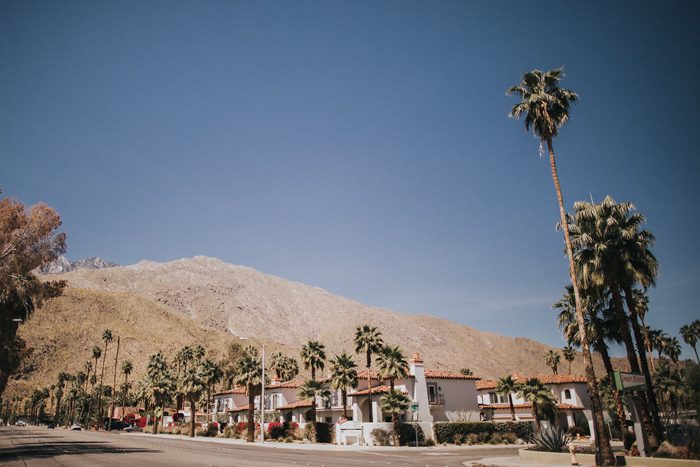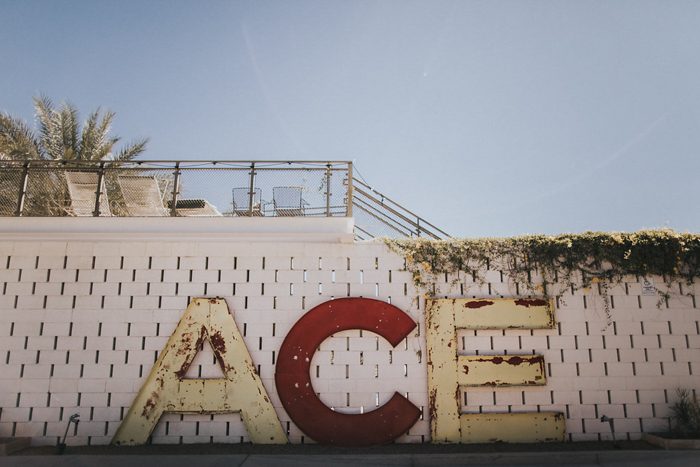 We really wanted a warm night and a pool, as those things always make for our favorite memories. Also, Sam's friends and family were coming all the way from England so we wanted them to have a proper holiday. We live in San Francisco, so we knew that a warm night would never be guaranteed, so we really gravitated to the California desert. After settling on the location we focused on planning a blissful day full of our favorite music, food, and people.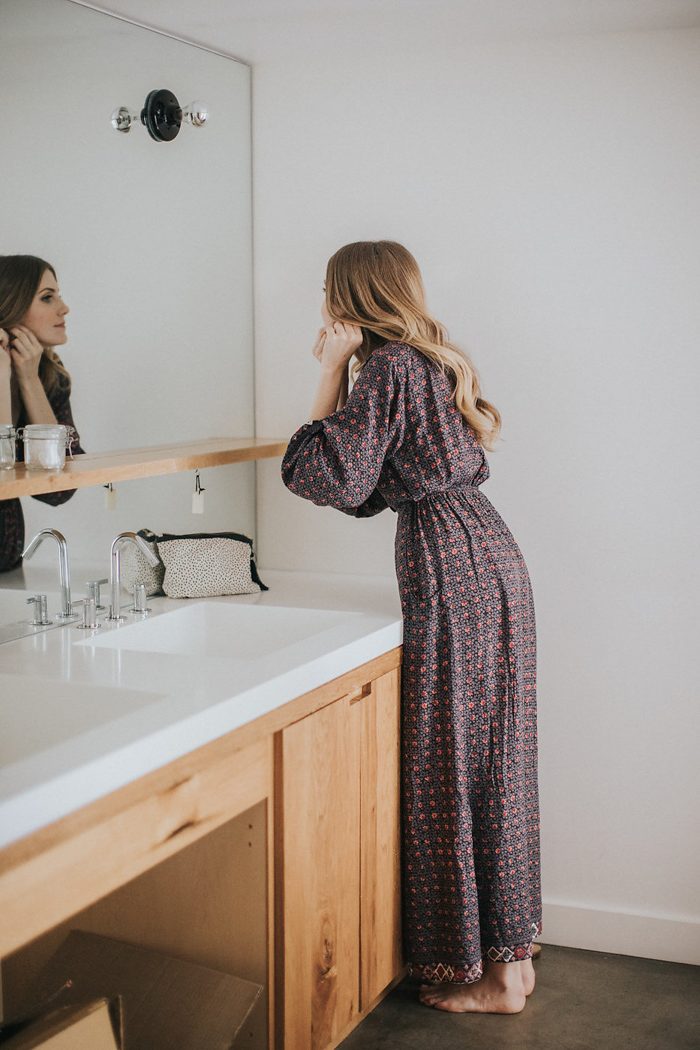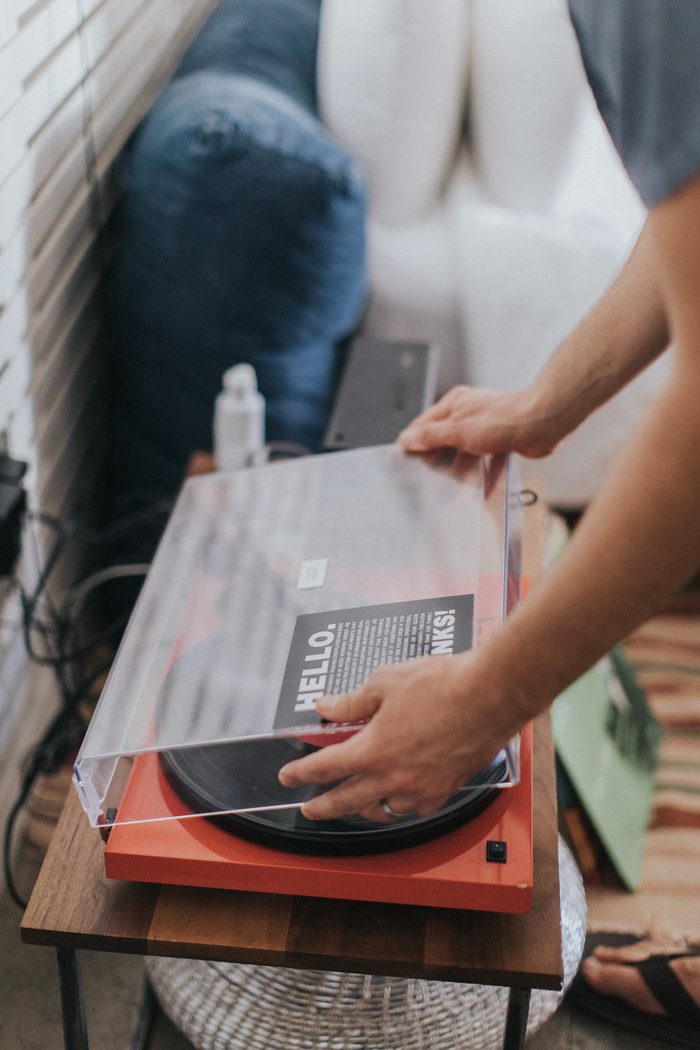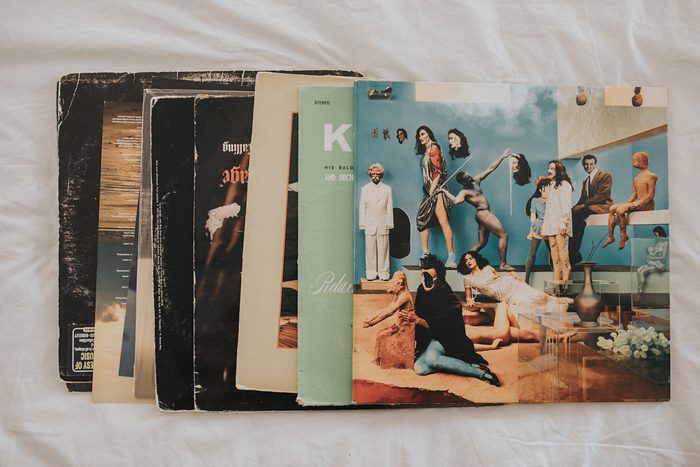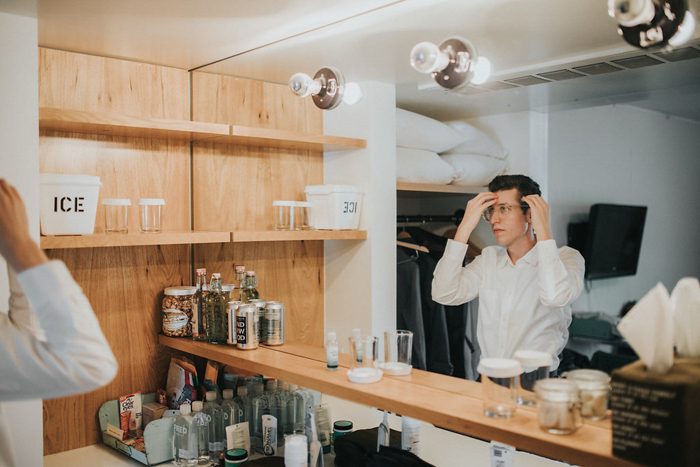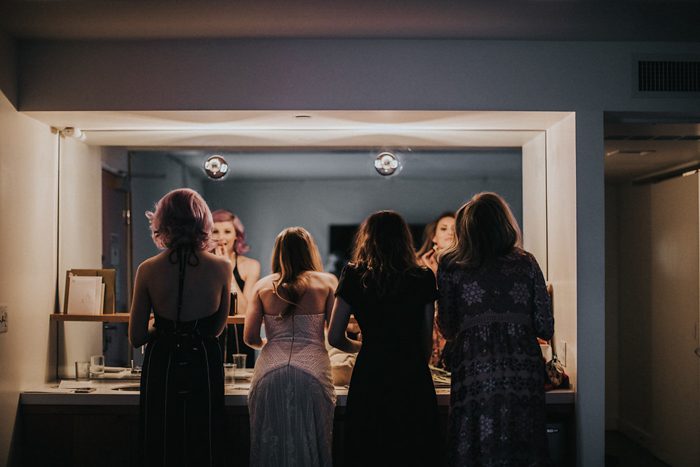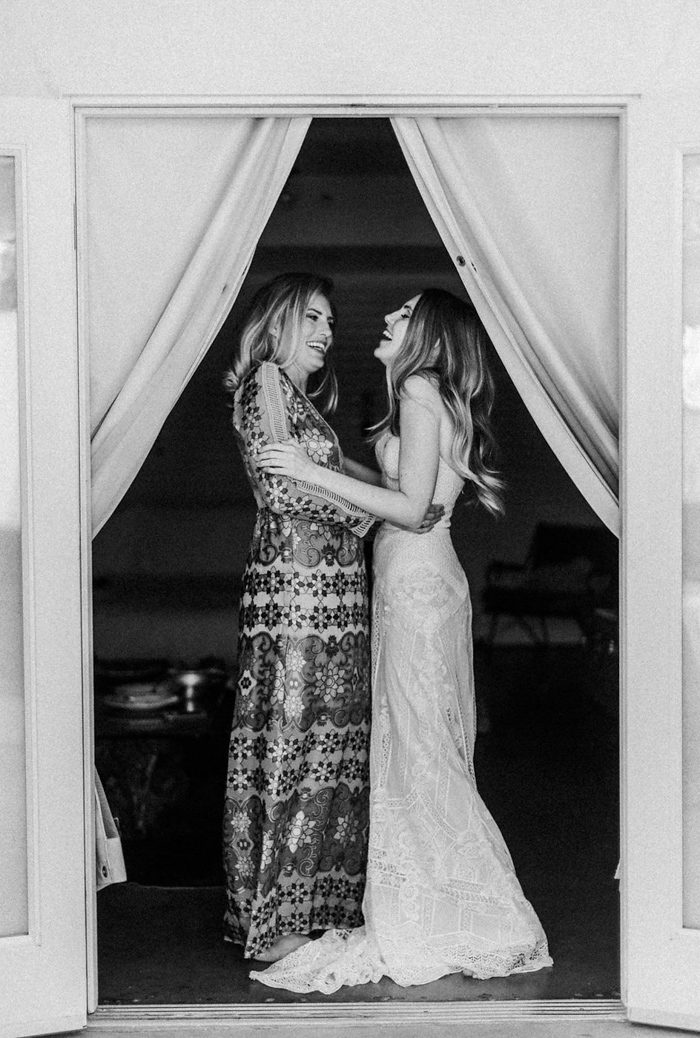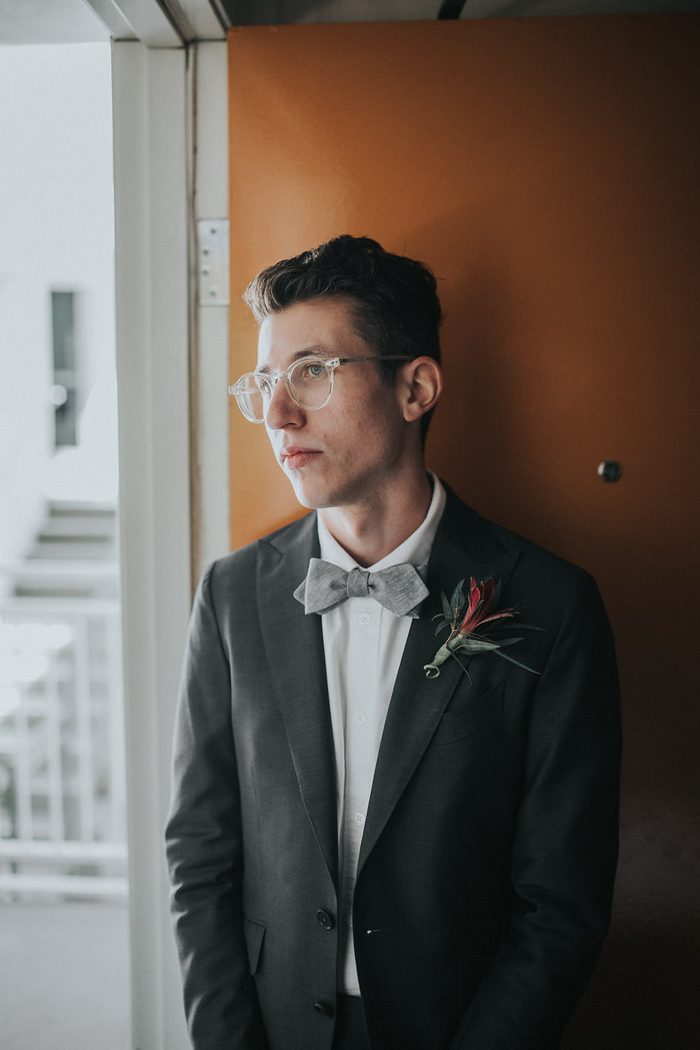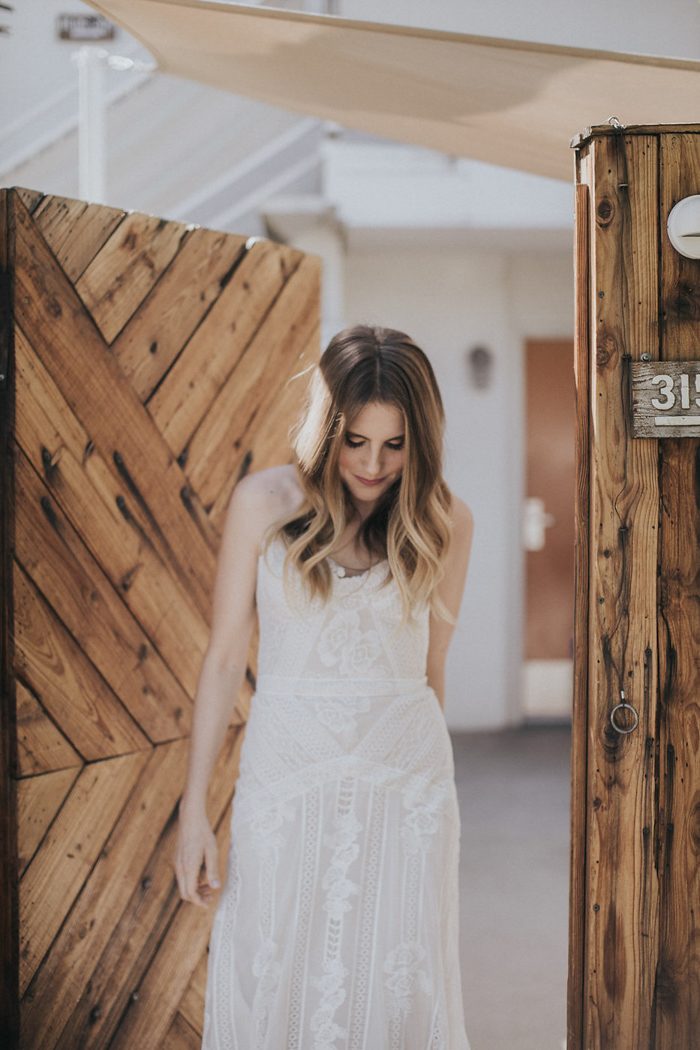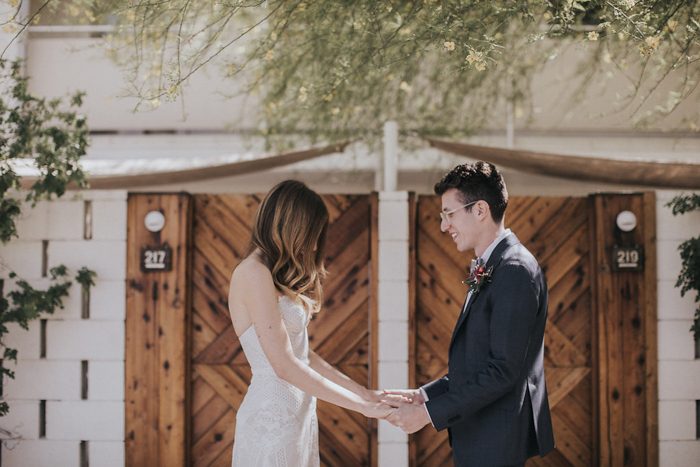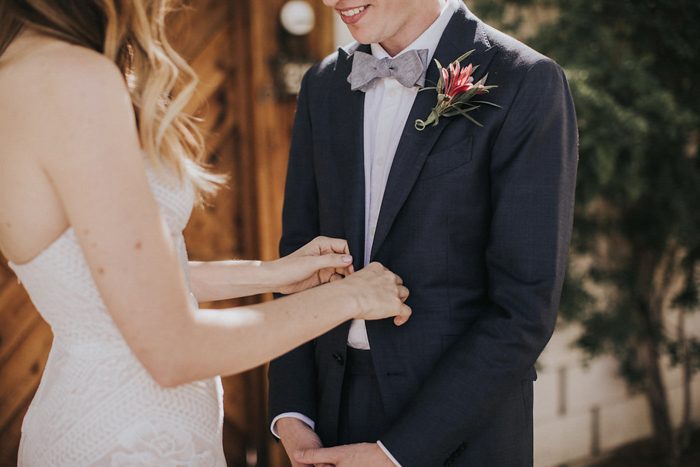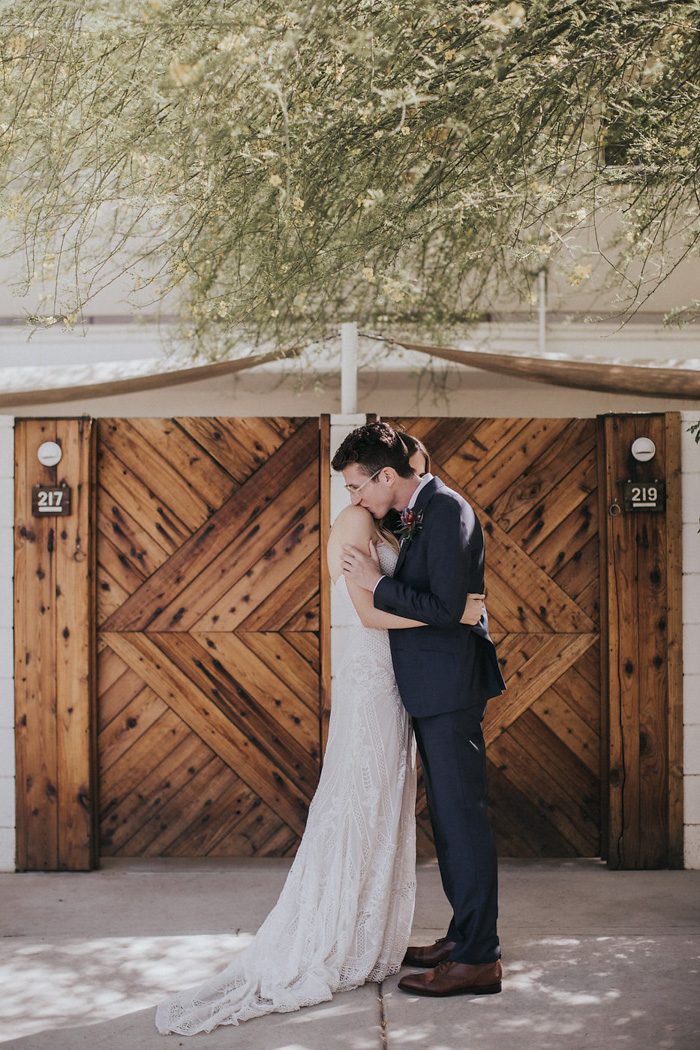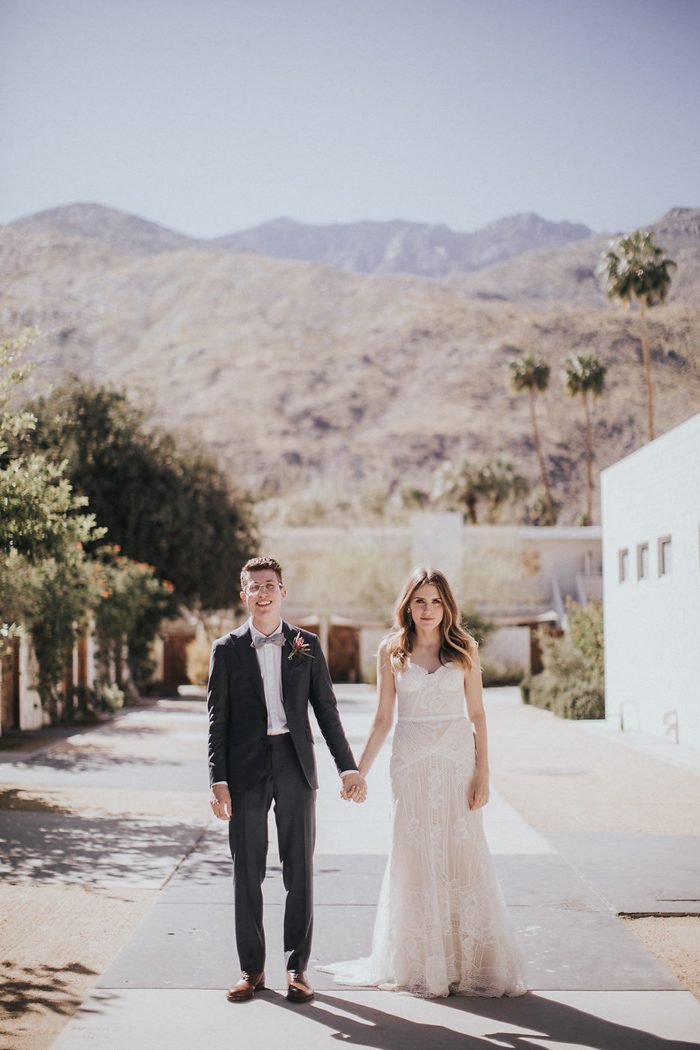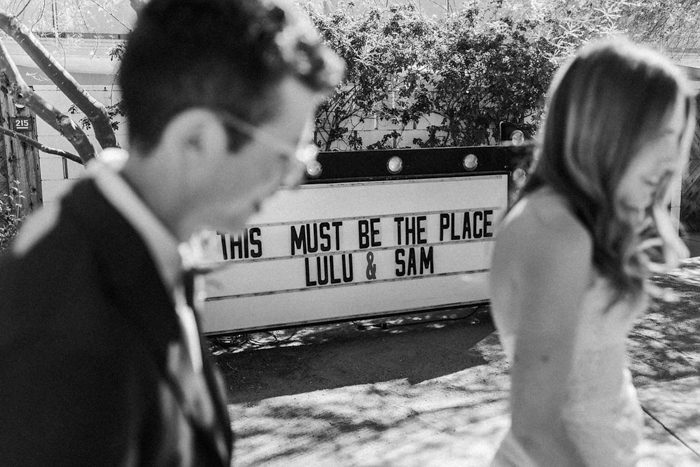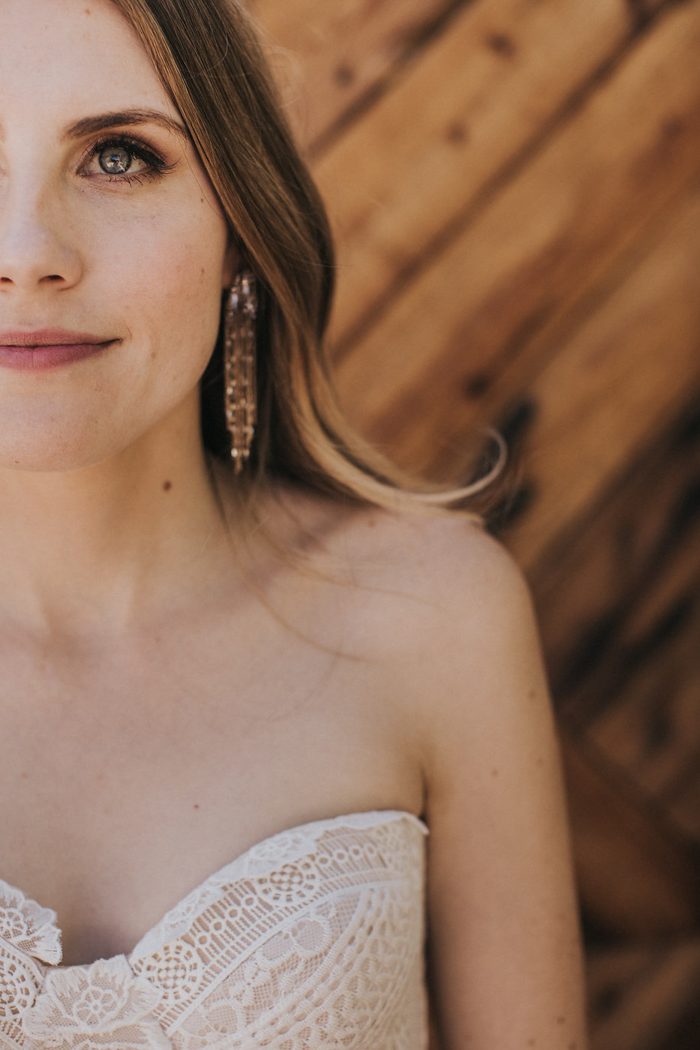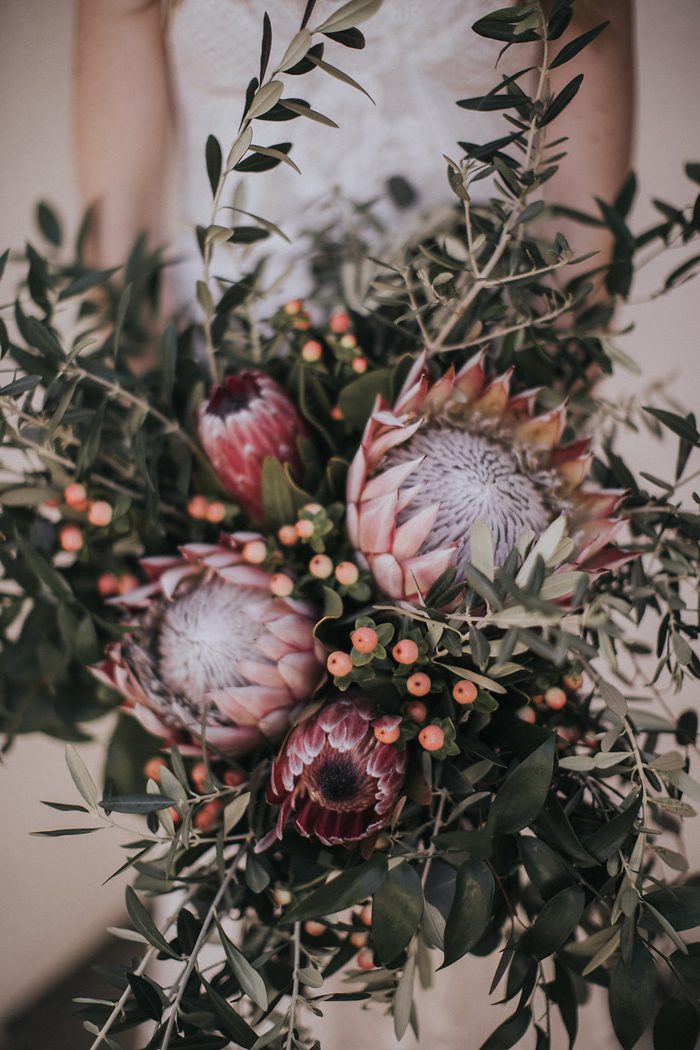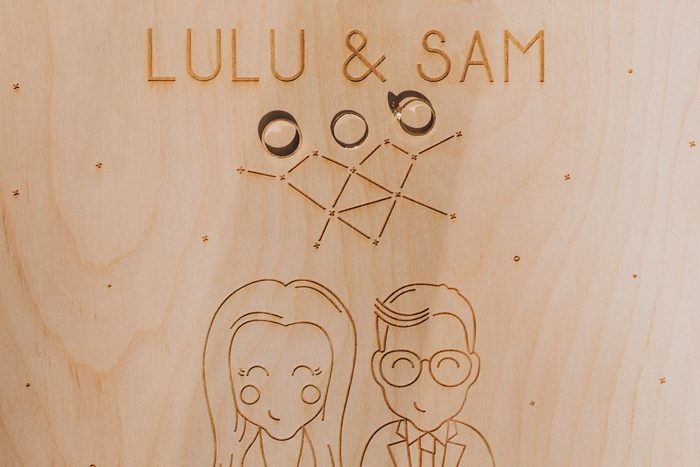 I had been terrified to walk down the aisle. Before the wedding I could barely think of that moment without feeling queasy. All eyes on me seemed like a nightmare. When it came to the moment though, I loved it. We had done such a good job creating our perfect day, not worrying about what we should do and focusing on what felt right to us, so it all felt so good. As I walked down the aisle, I saw the faces of so many people we loved who were all there to cheer us on, and Sam was standing there waiting to marry me. Oh man, it was amazing!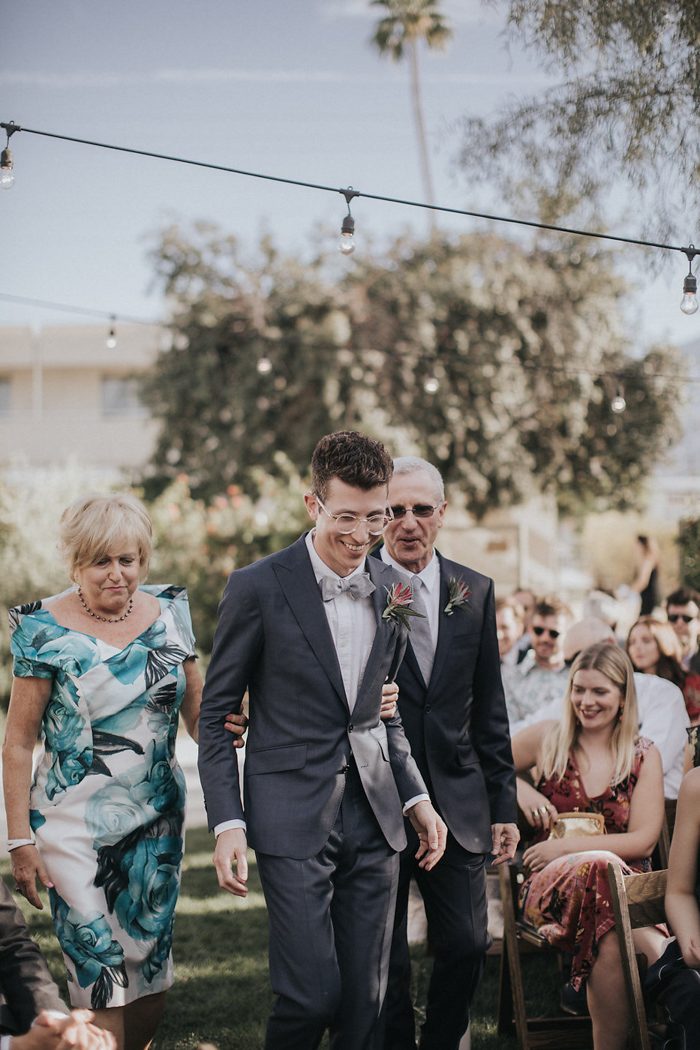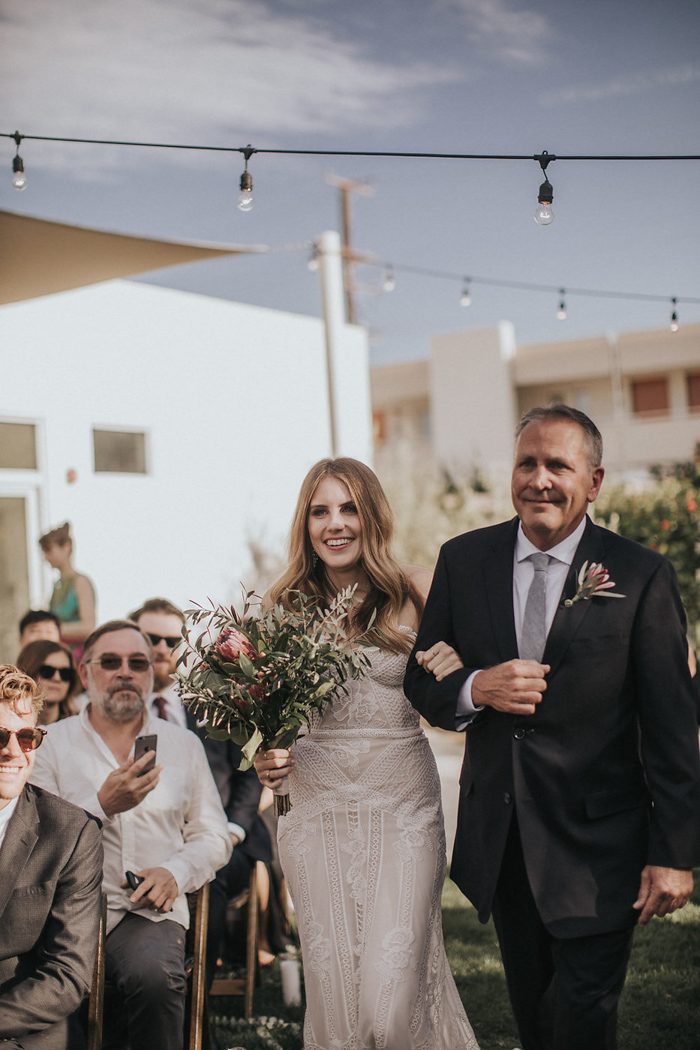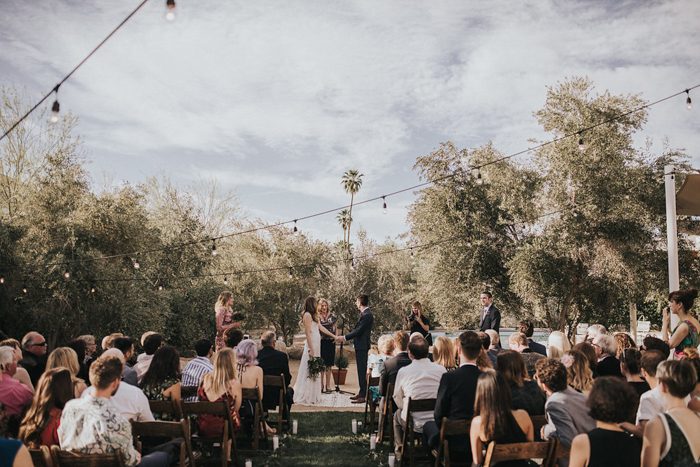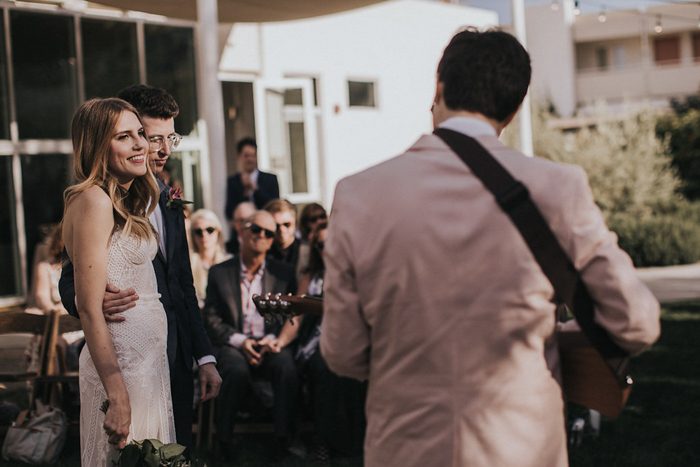 We decided to write our vows together. It was such a great thing to do to prepare for our marriage. For weeks we wrote down all of the values we wanted to bring into our marriage, and then we took that list and wrote our vows. We still go back and read them, to remind ourselves of the pillars we want to build our marriage on.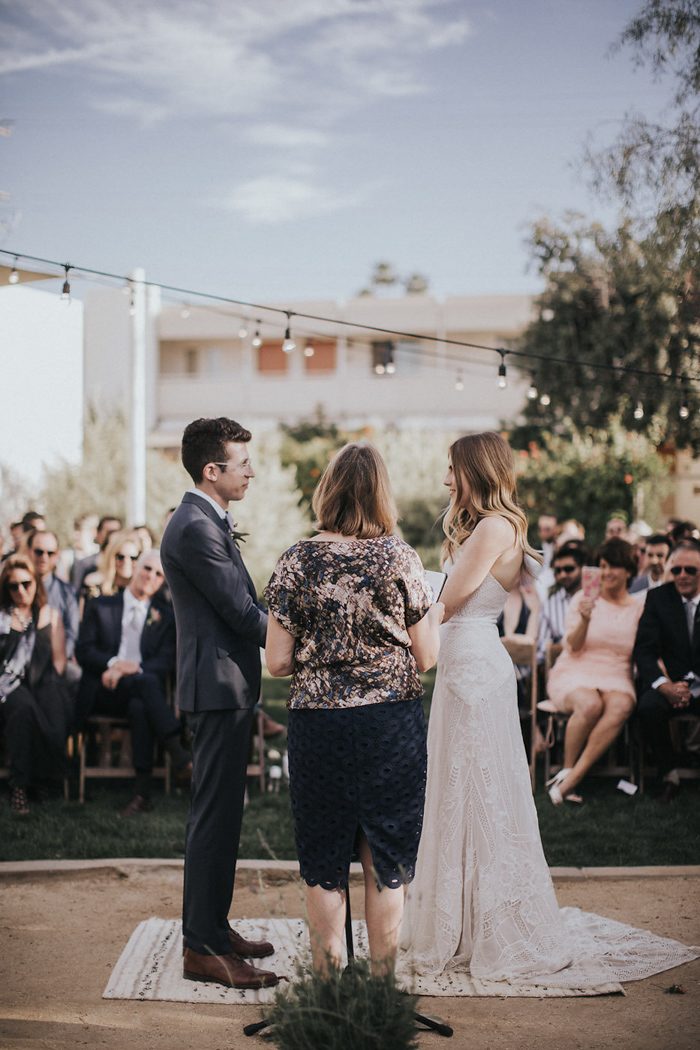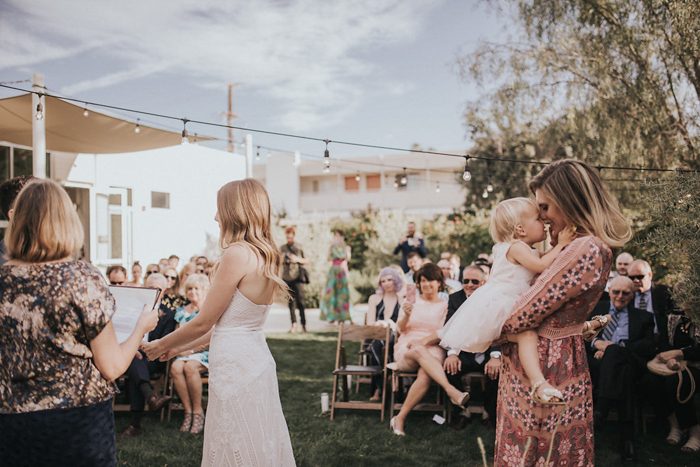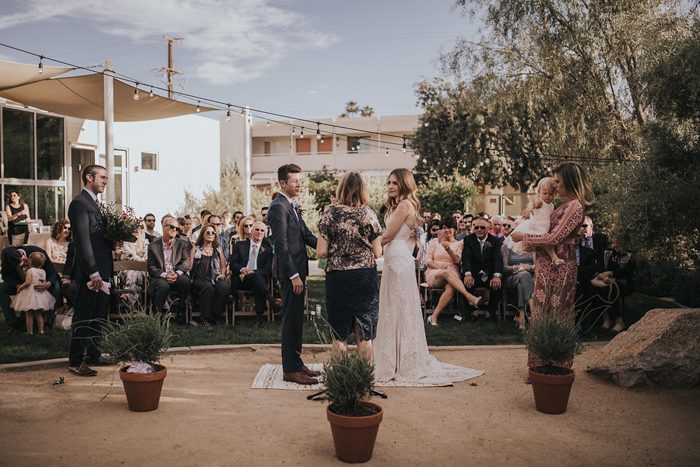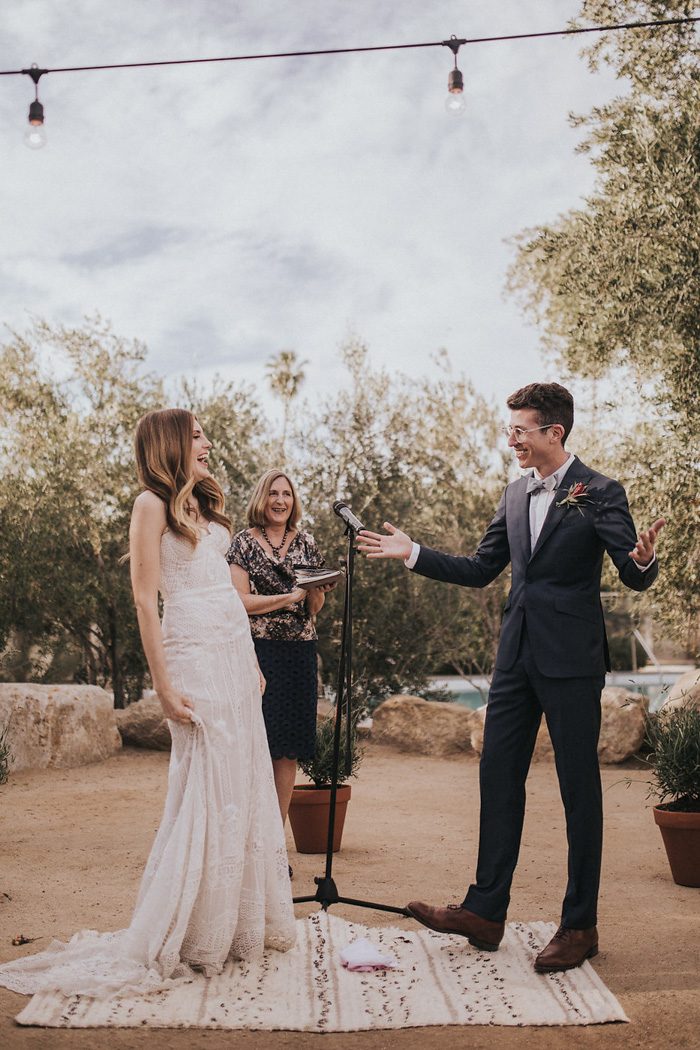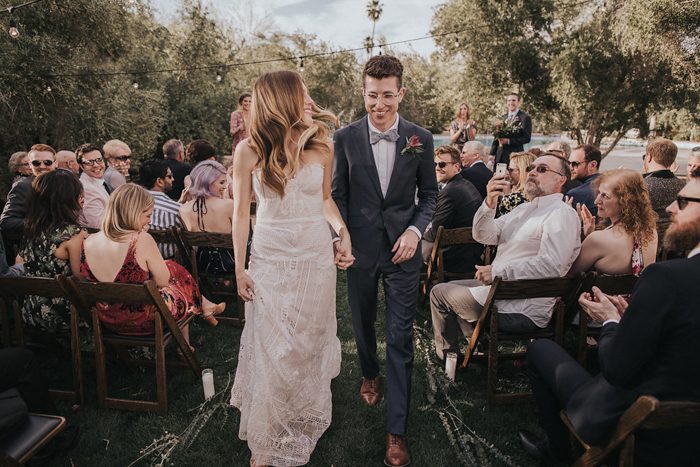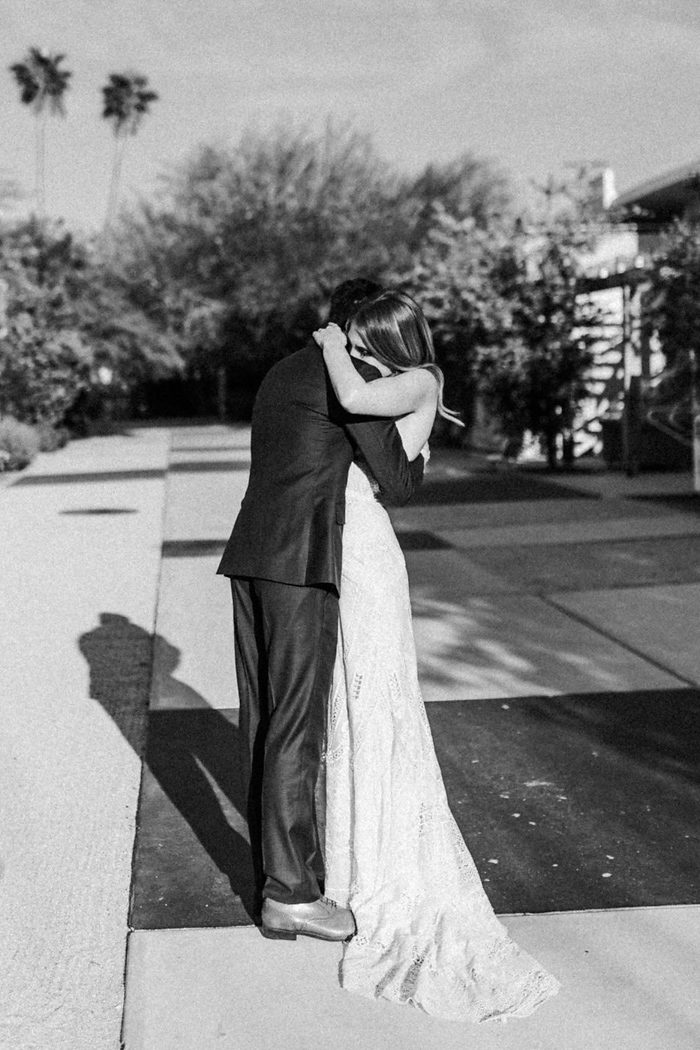 Plan your heart out before but, the day of, let it go and have fun. We made the decision to not to stress about anything the day of. We knew things wouldn't go exactly as we planned and we were okay with that. Instead of stressing about the details, we paid a little extra and got a day-of coordinator so we could enjoy ourselves and cherish the day. We spent the morning swimming with our friends, slowly getting ready with our siblings, and sharing long lunches with friends and family. We really got to be present and relaxed all day. When the time came for our wedding to start, we were already so blissed out, we couldn't have been more ready to get married and celebrate.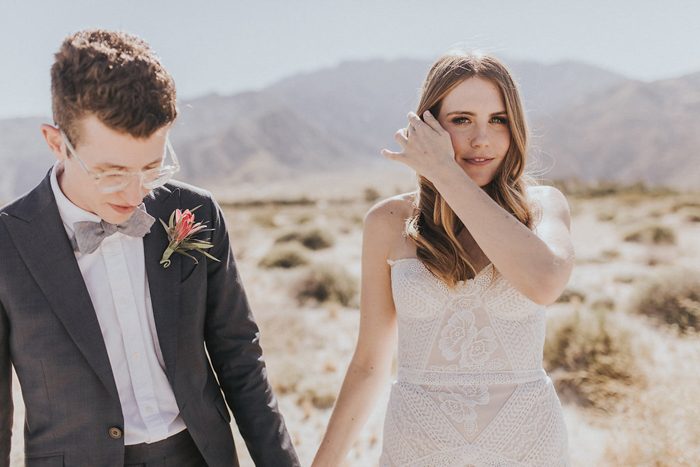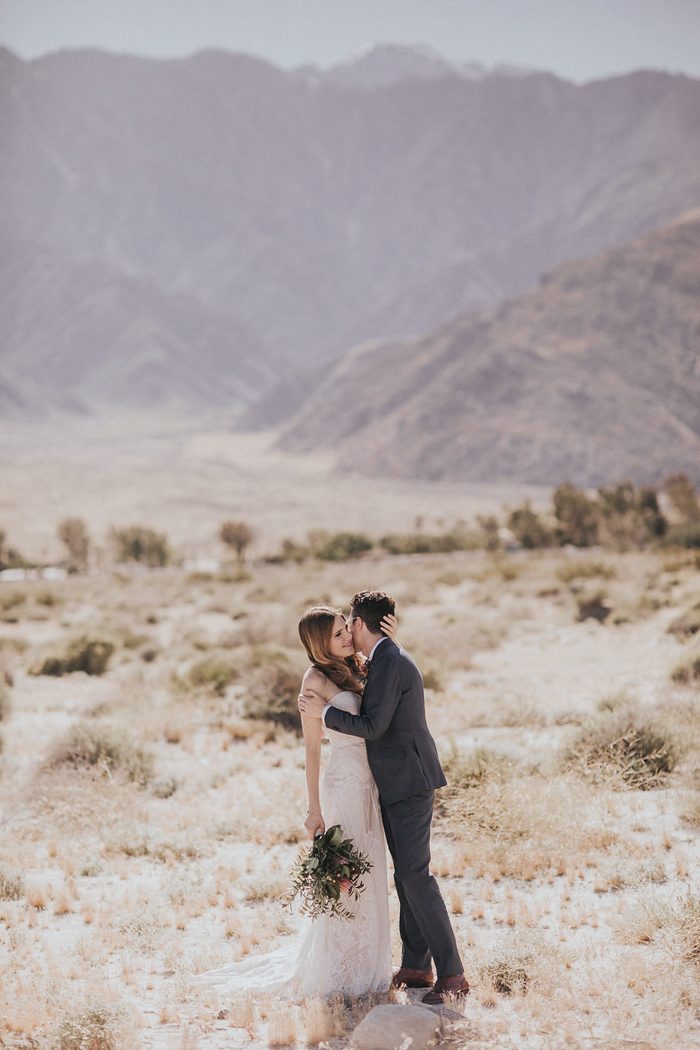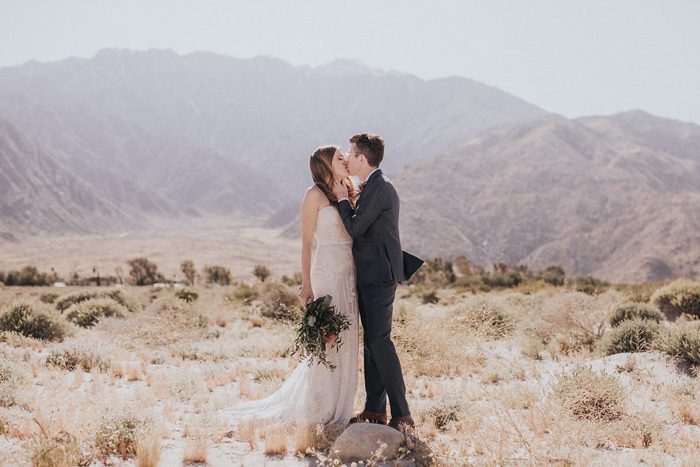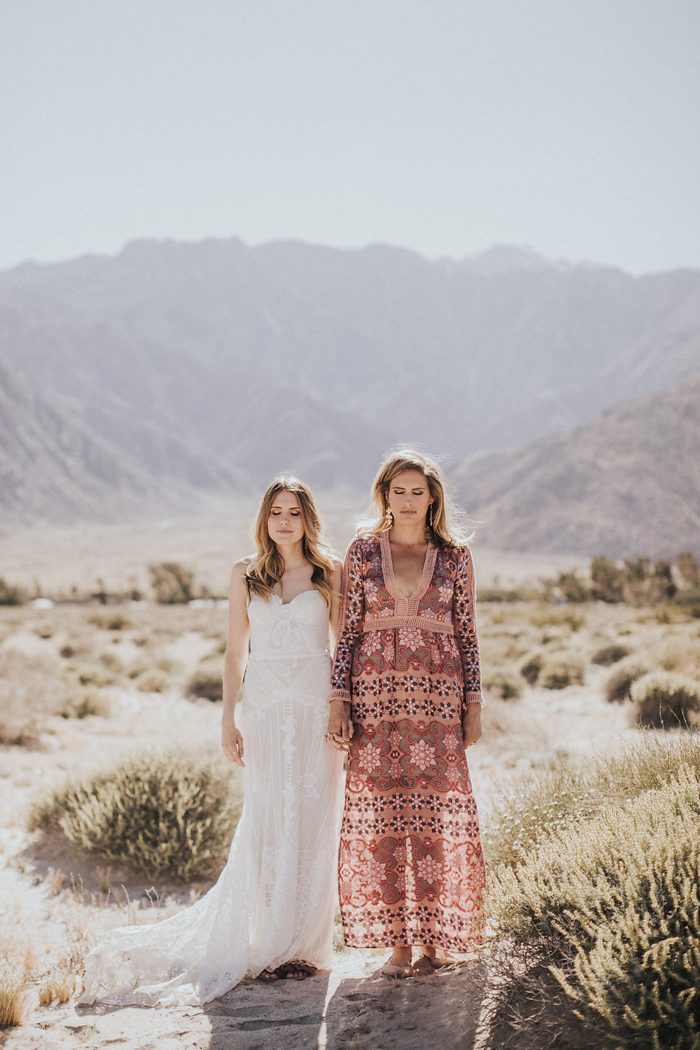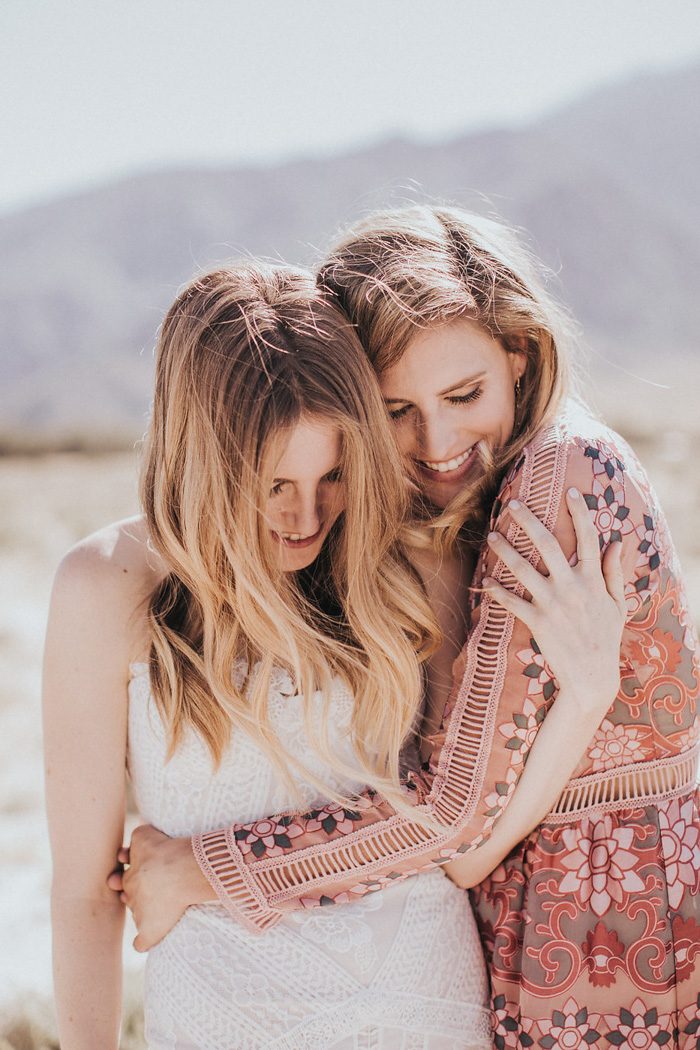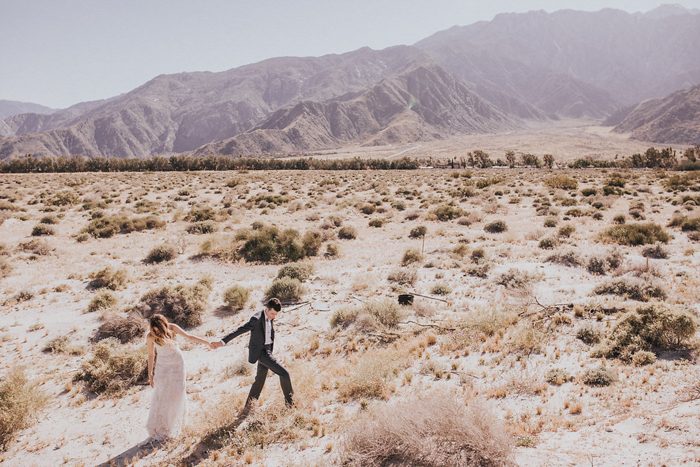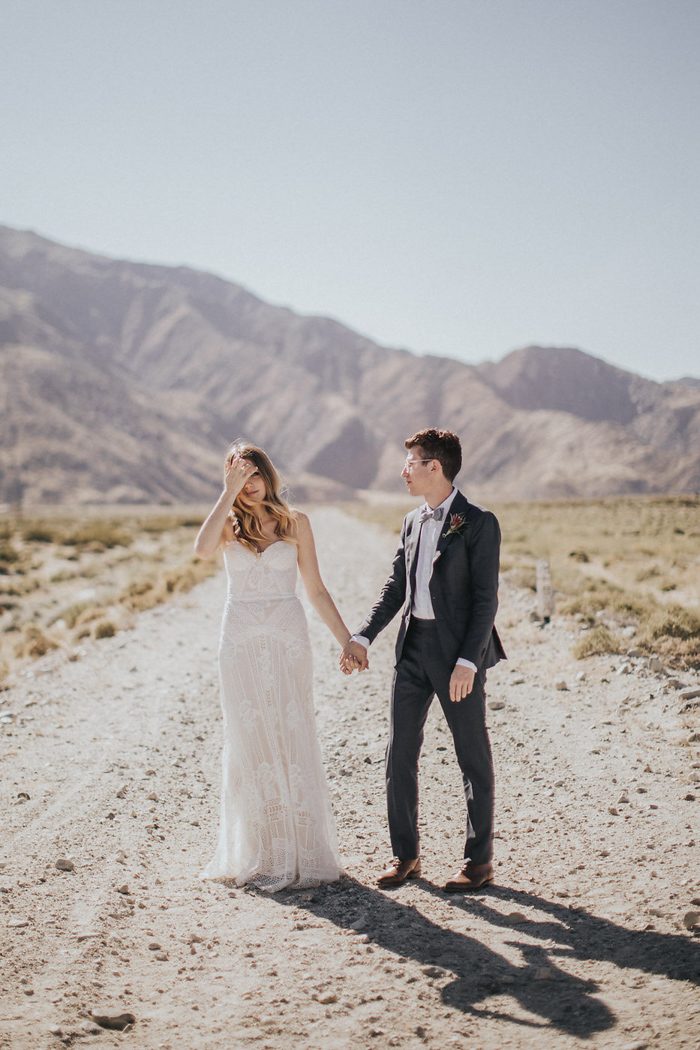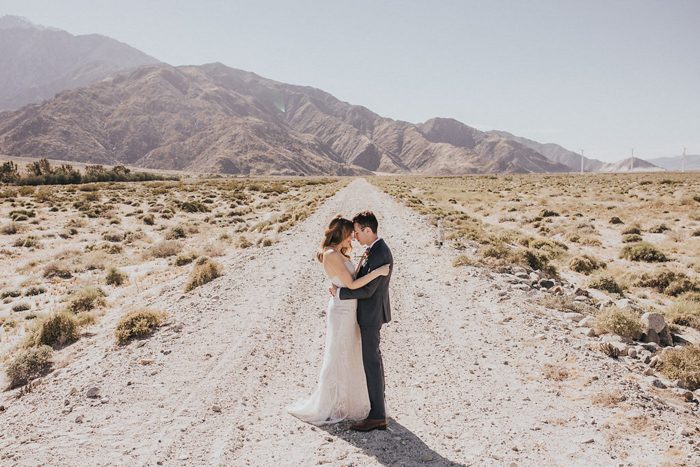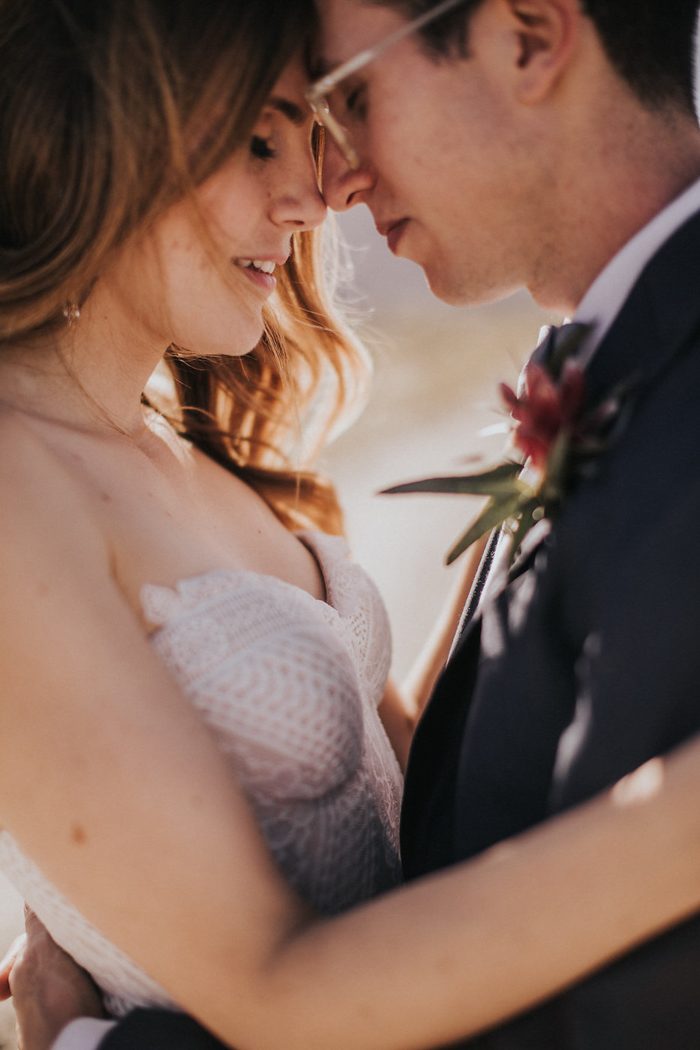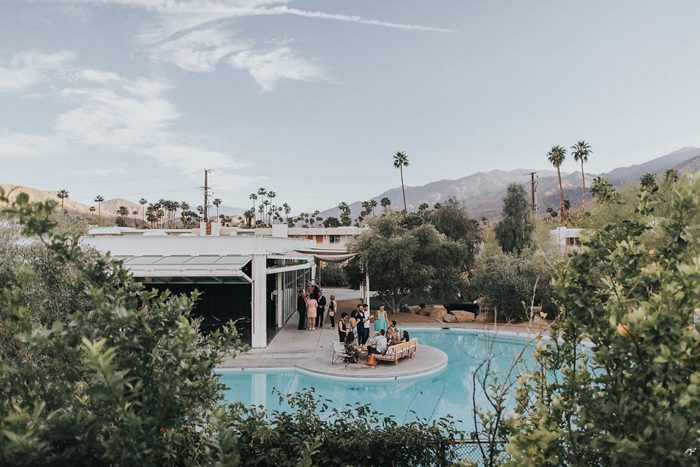 We really loved doing the more crafty things for our wedding because it allowed us to be creative when some of our other planning tasks felt a bit administrative. Sam is a designer, so he designed all the invitations and wooden boards (seating chart, welcome board, table numbers, etc.) and engraved them in wood he had cut. I wrapped all the sage sticks for our favors, dyed the napkins, painted candle votives, potted lavender for the ceremony (we loved the calming smell), and made a wall hanging.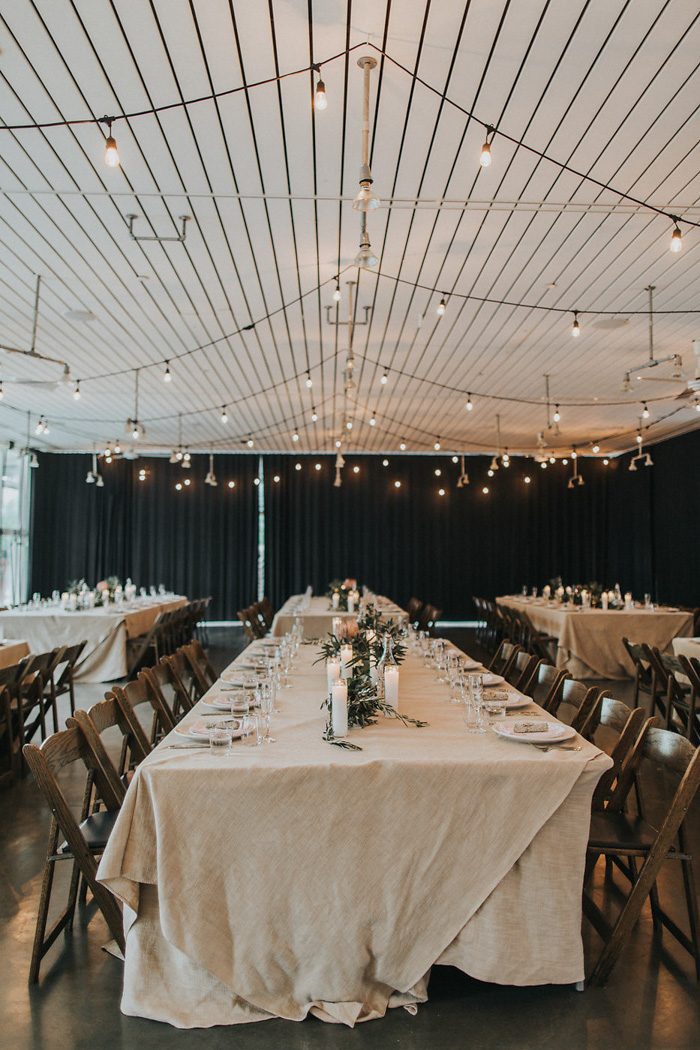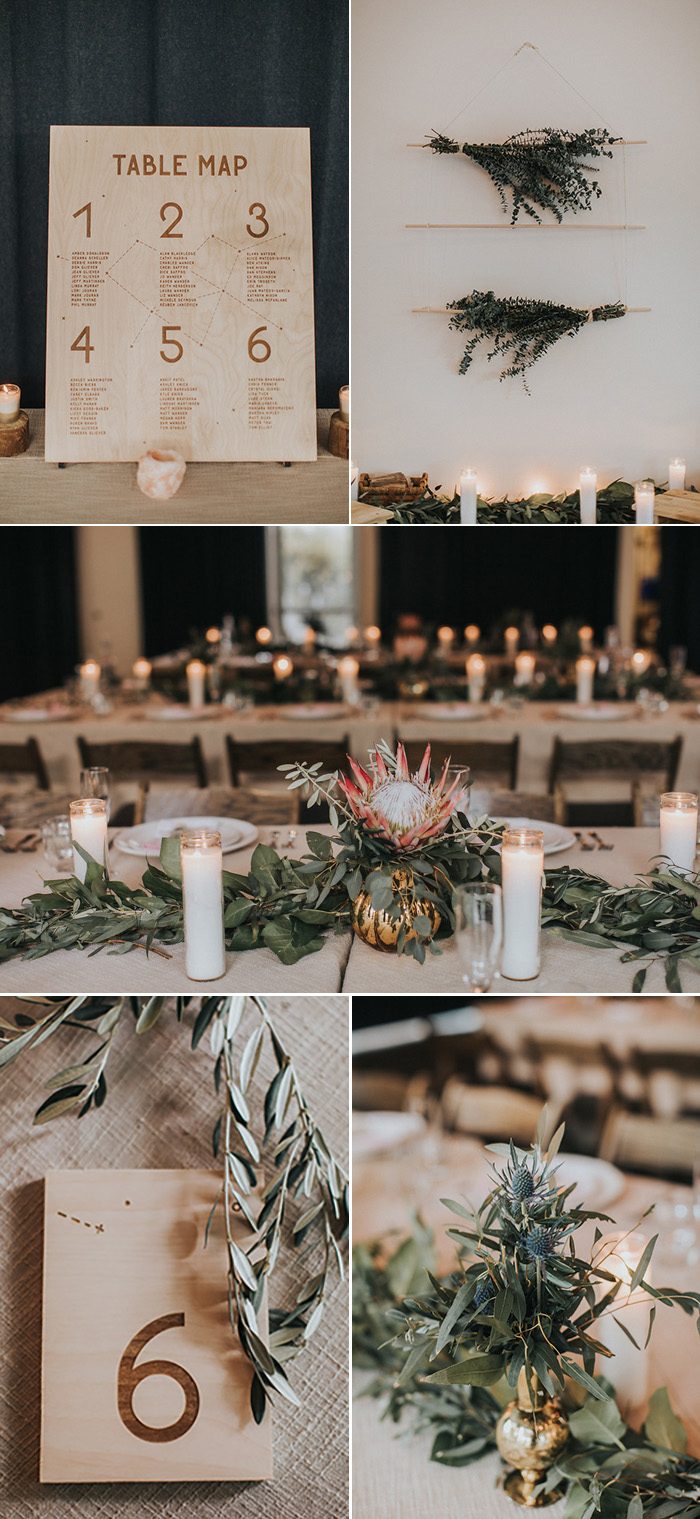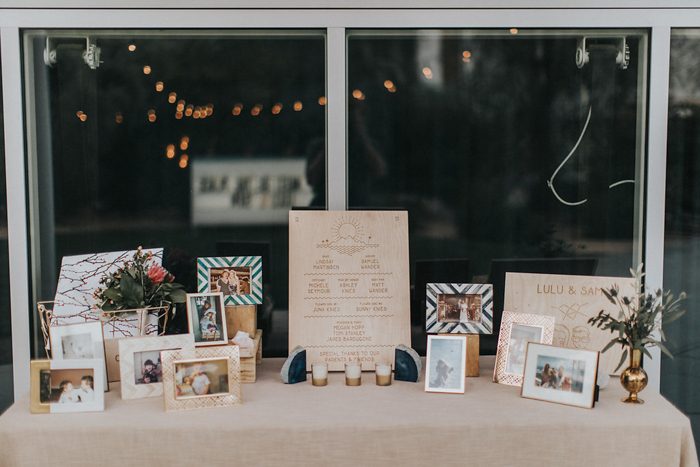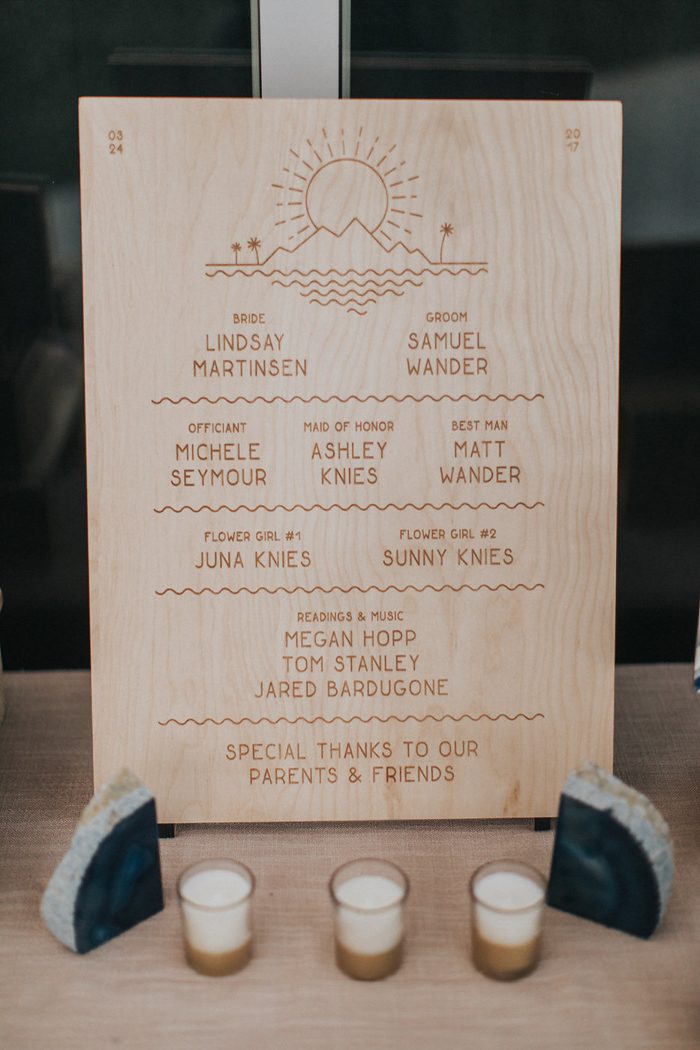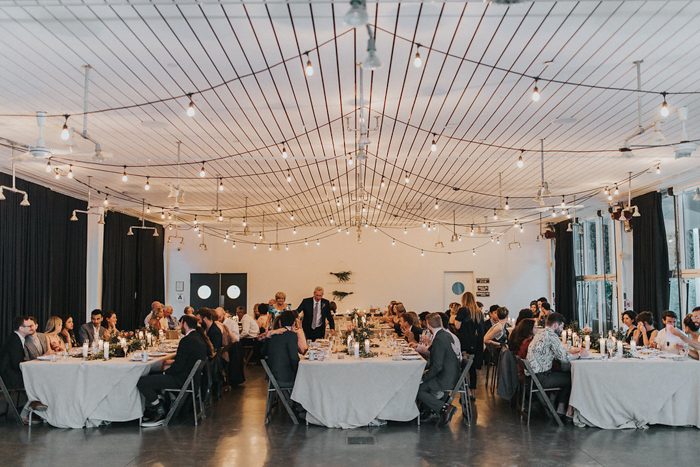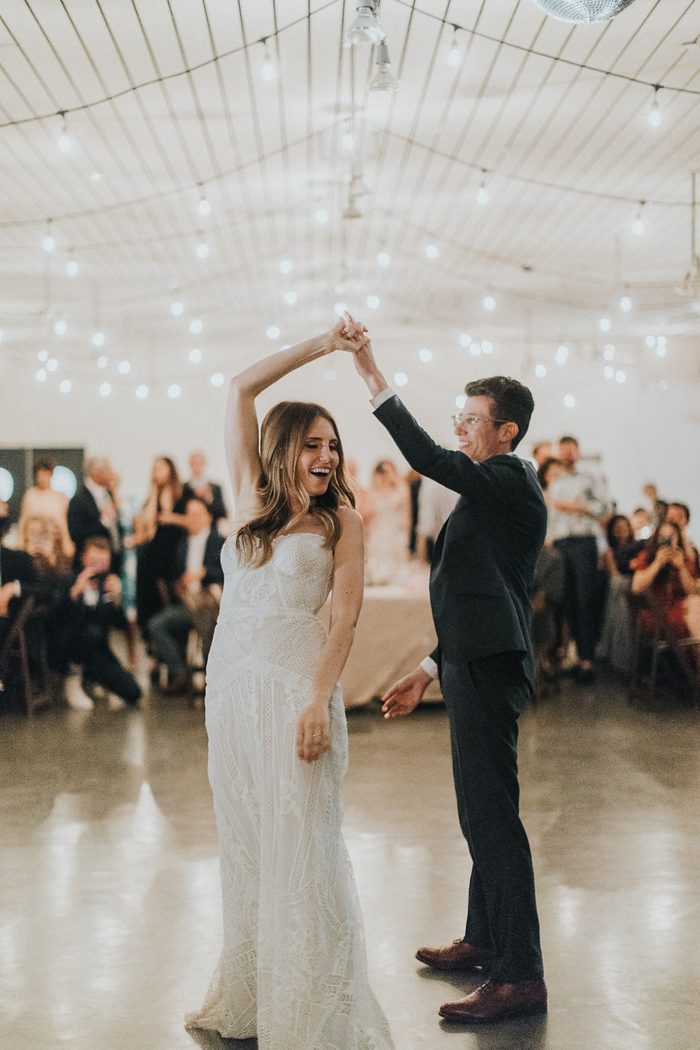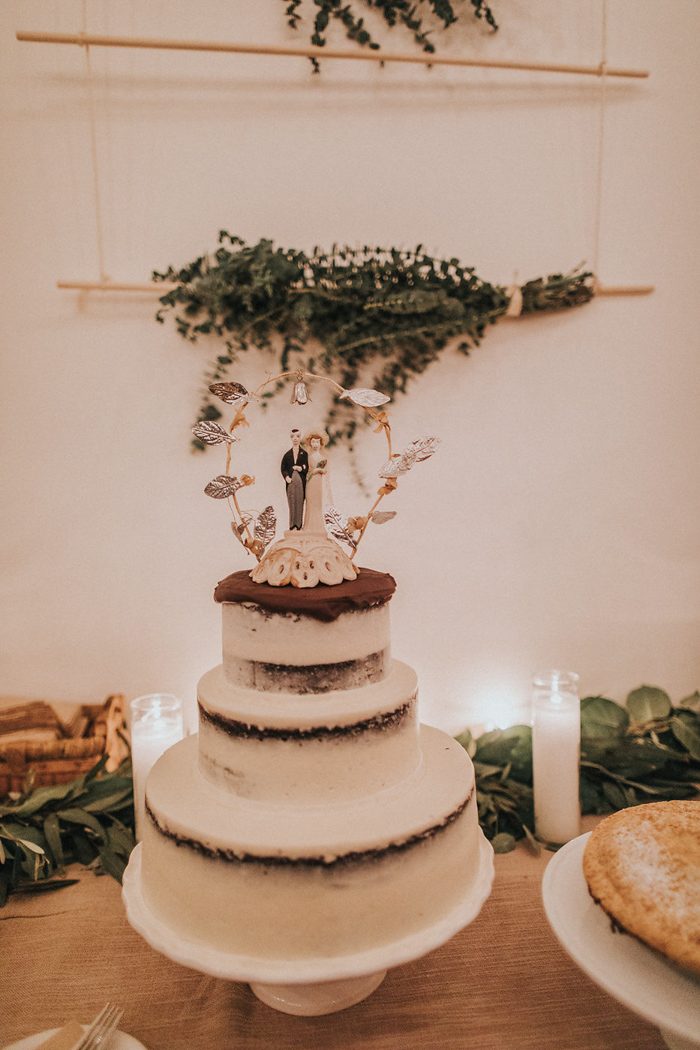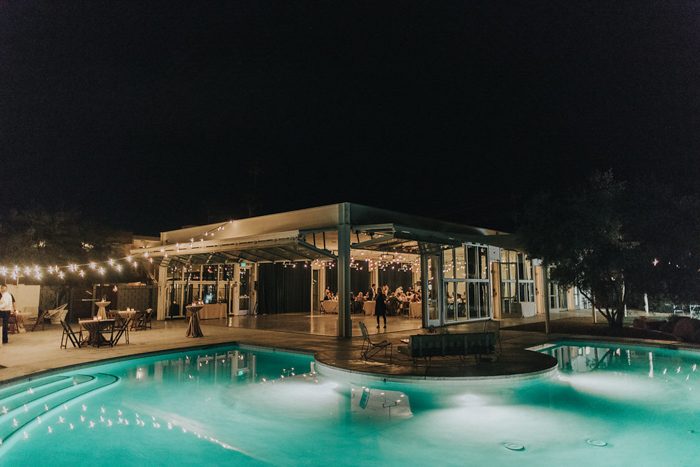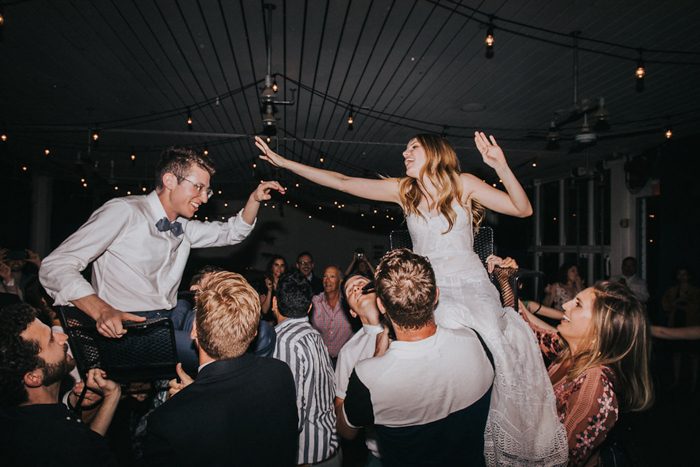 I love the photo of us kissing in the pool. When I look at it I can go right back to that moment. The warm air, the sounds of our friends and family playing in the pool, and the feeling of making out with my new husband!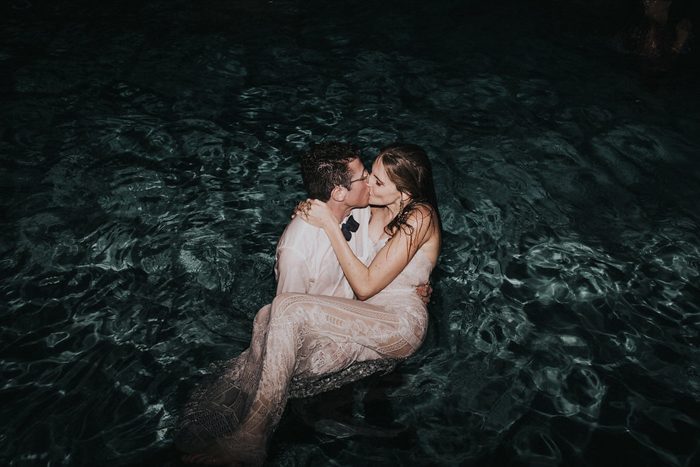 Congratulations to Lindsay and Sam, and a big thanks to Junebug member Kindred Wedding Storytellers for sharing this incredible wedding! Looking for more decor inspiration from our creative couples? Get ready to fall in love with Misty and Johnny's earthy DIY St. Louis wedding at Camp Wyman!